And suddenly, as quickly as it began, Fashion Month has come to its official close. Though we're always sad to see one of the most inspiring times of the year for fashion die down, it also means that we're able to return to our regularly scheduled programming! Over the last month, we brought you the best street-style bags from all of the cities to reviews of collections from Loewe and Prada to Louis Vuitton and more.
Not only does Fashion Month give us a look at what's to come from our favorite brands, but by looking at the shows as a whole it gives us a good idea of what will be trending in the handbag world. It's during fashion month that all of our predictions for the upcoming season are squared away. In past seasons, puffy, pillowy bags were everywhere, but designers are trading statement padded leather for statement skins this season.
Check out some of the exotics we spotted below and discover the other trends we saw during the Spring 2024 fashion month season.
Skin Is In
One of the major trends we saw on the runways was exotic skins – some may be faux, some may be the real deal, but this season, it seemed like every designer added exotics to their bag lineup. We're not just talking neutral embossed crocs, either. We saw colorful snakeskin, ostrich, lizard, and more.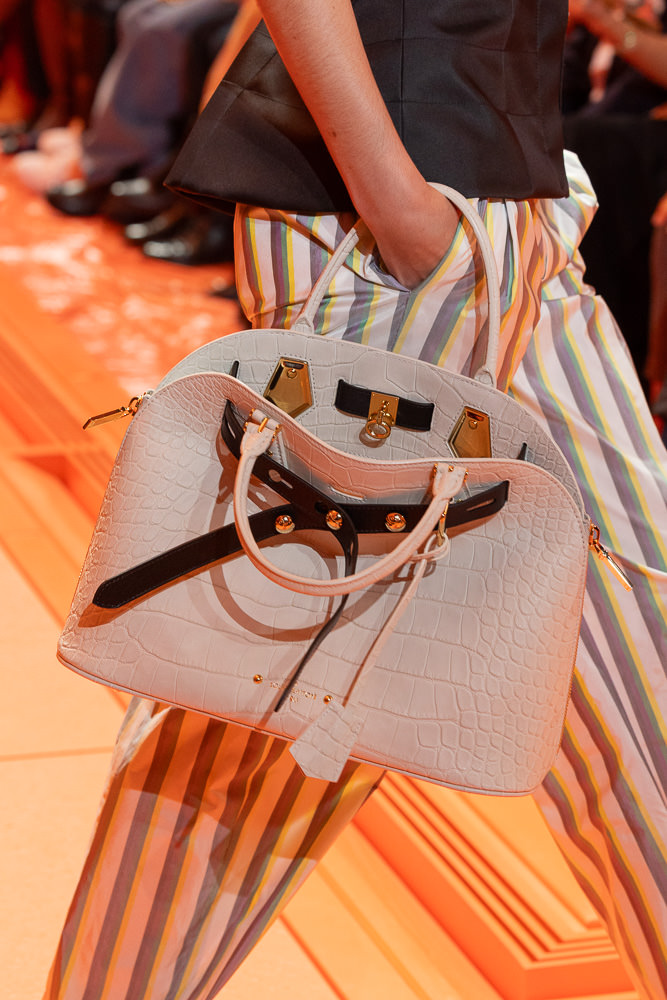 Louis Vuitton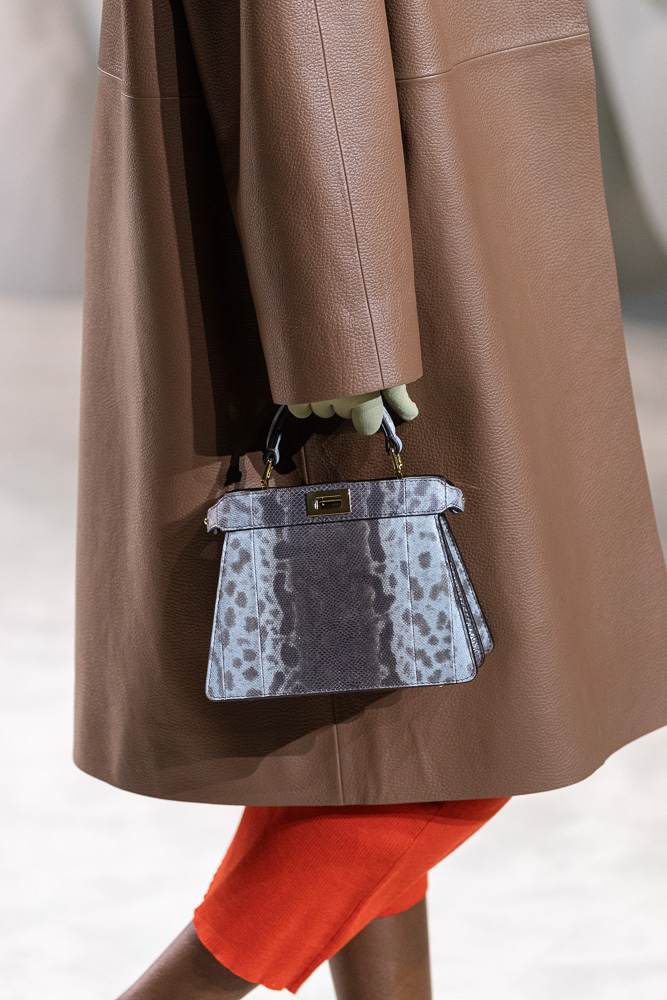 Fendi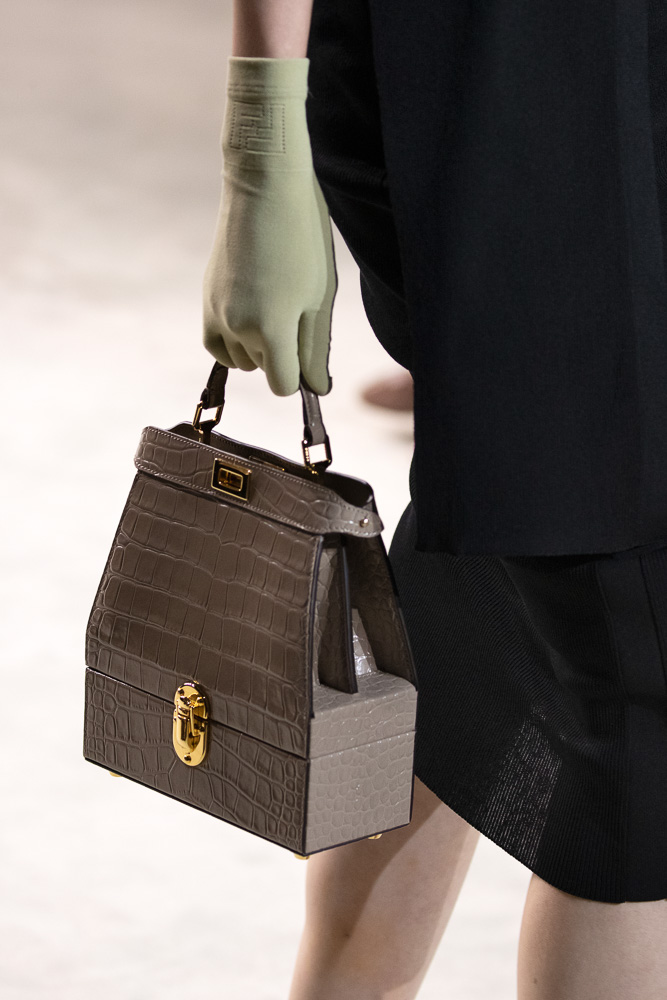 Fendi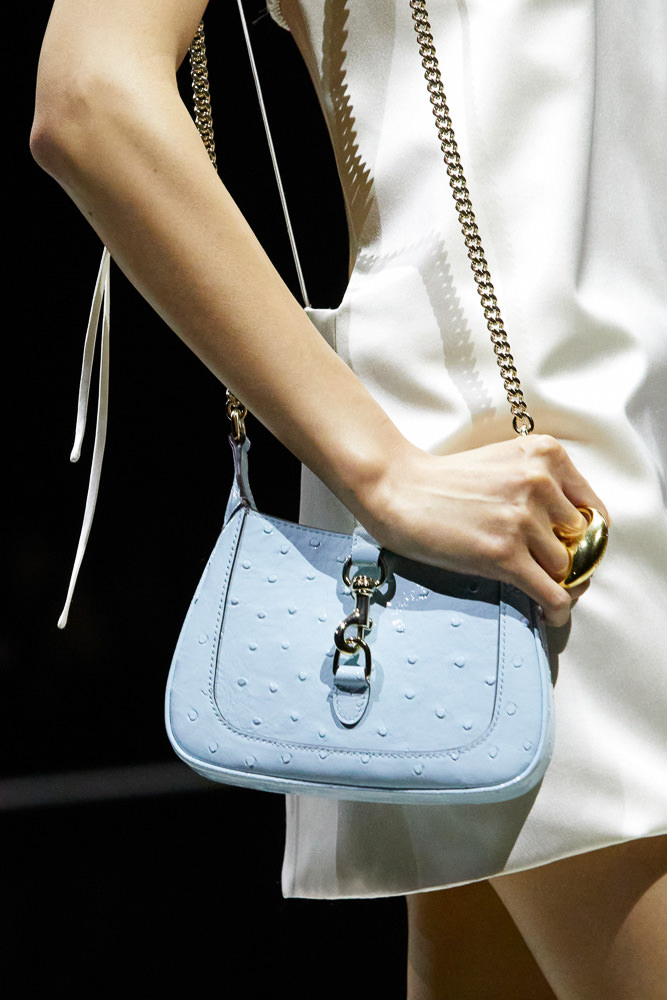 Gucci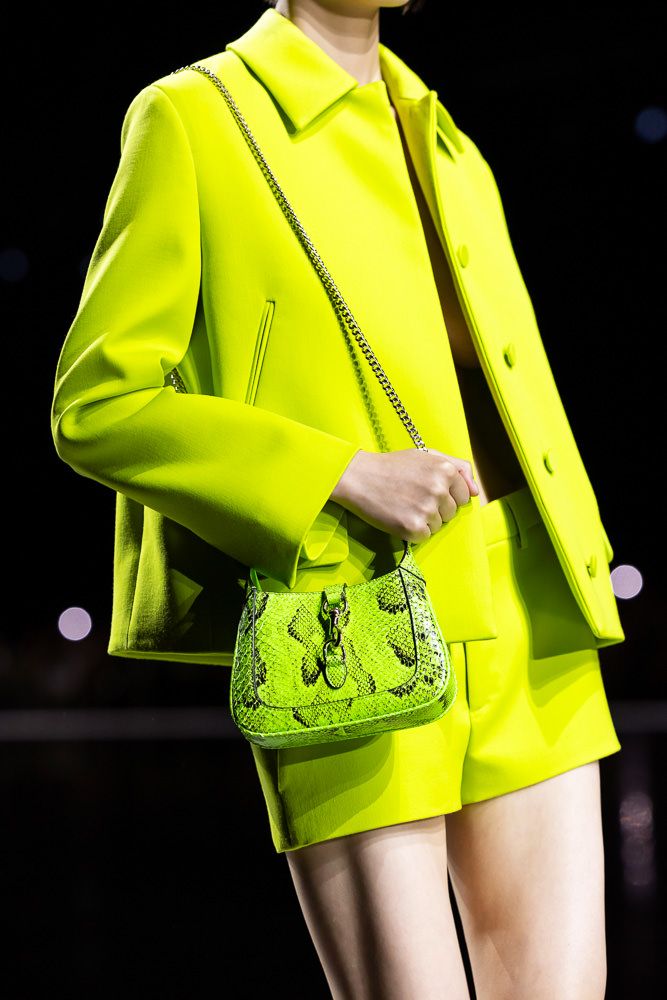 Gucci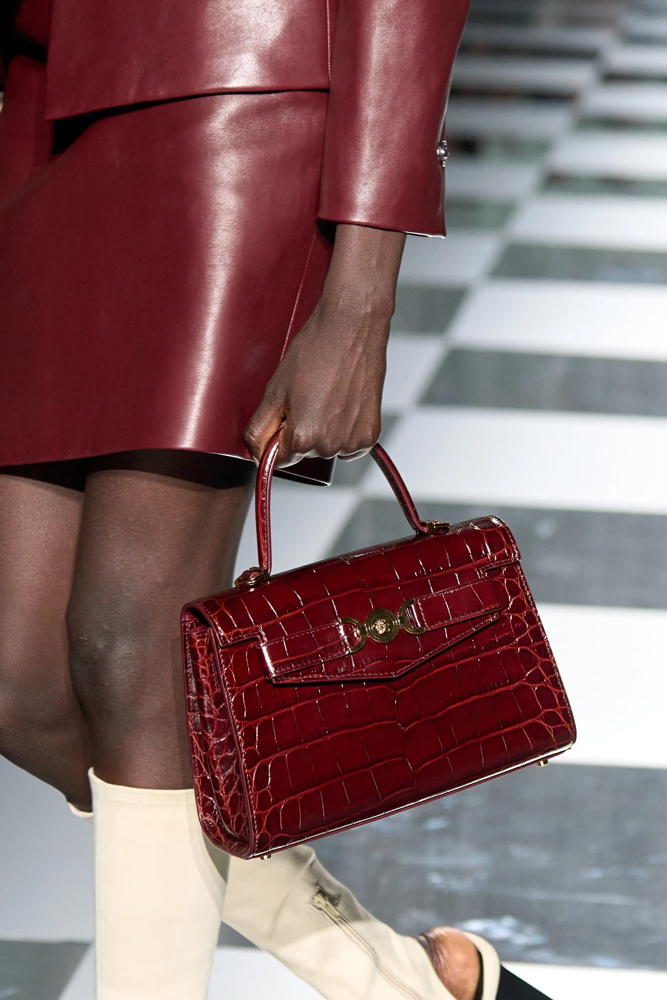 Versace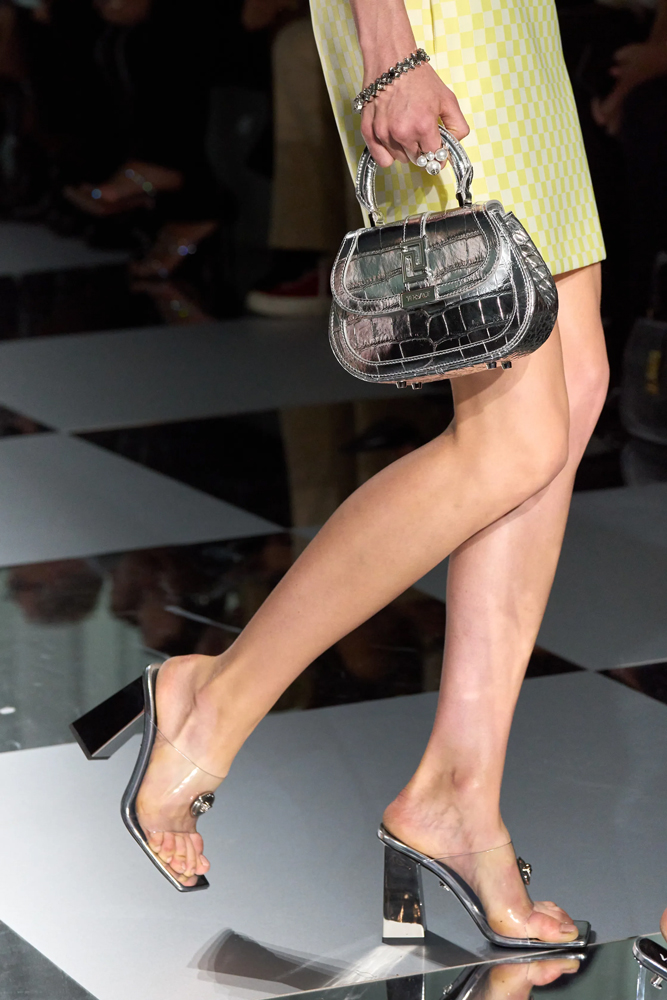 Versace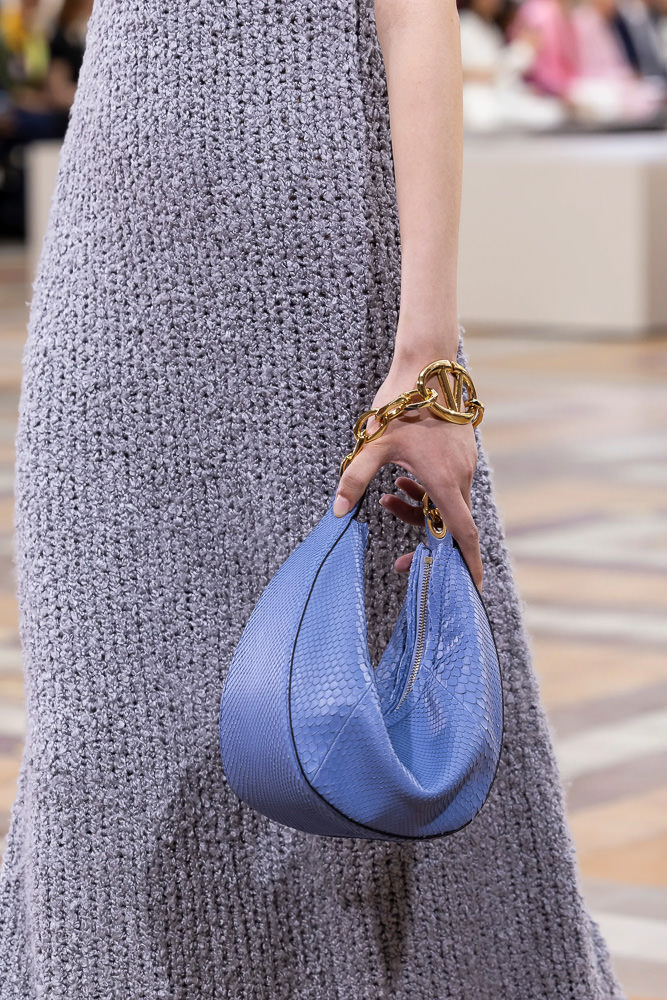 Valentino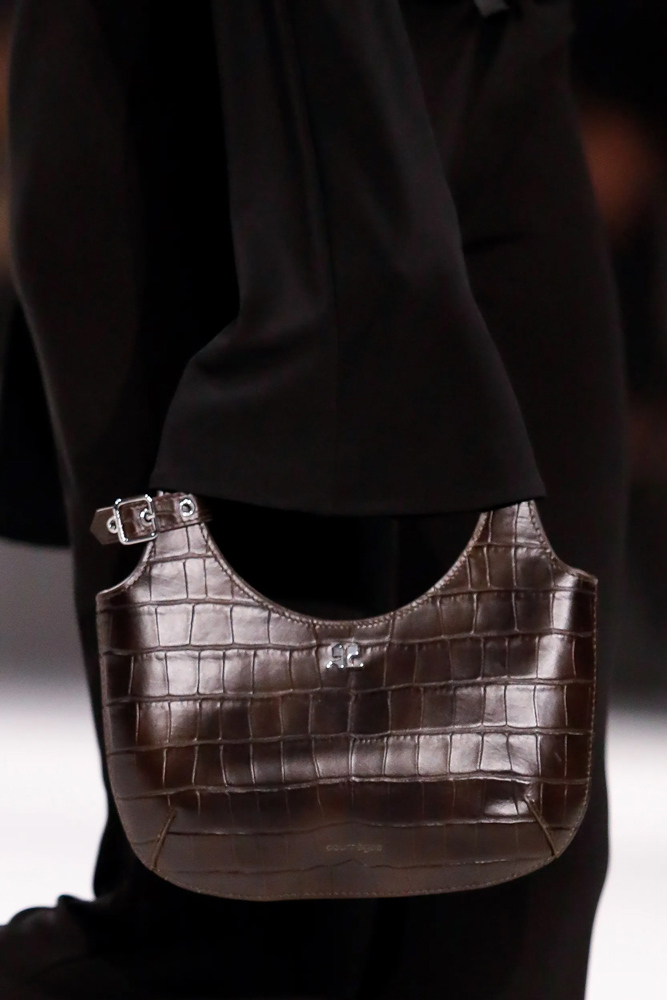 Courreges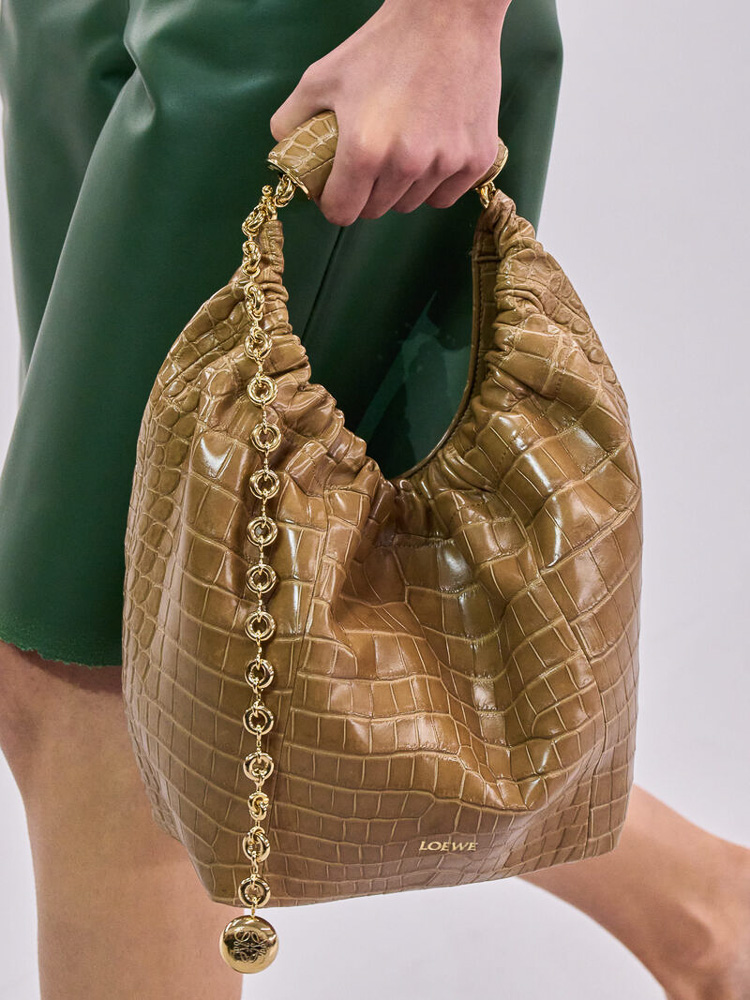 Loewe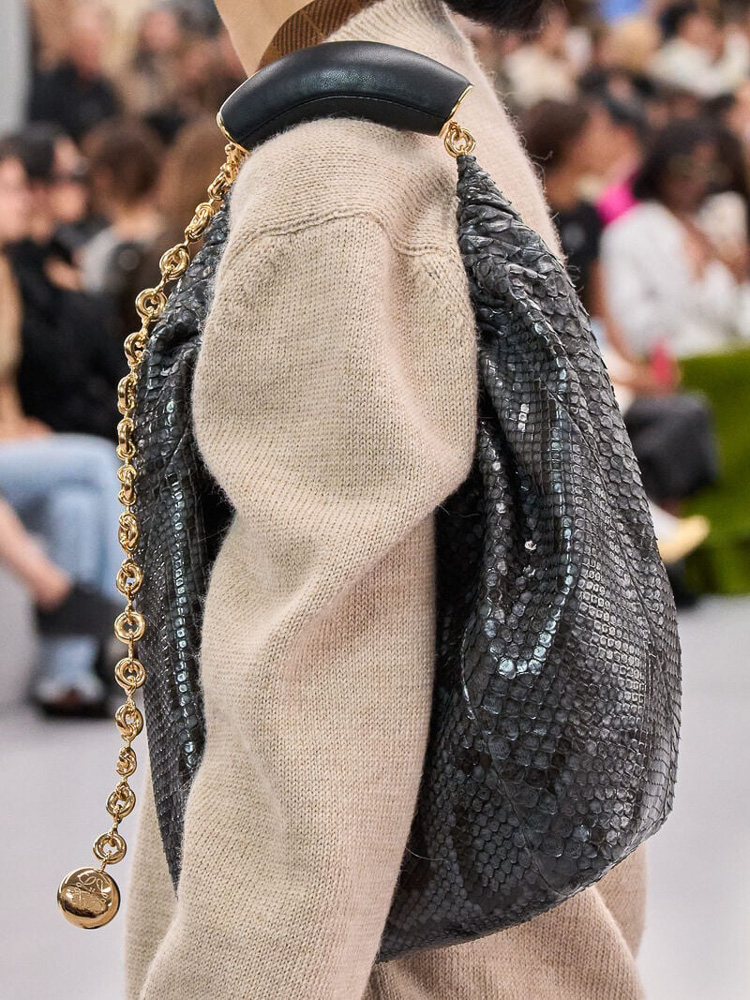 Loewe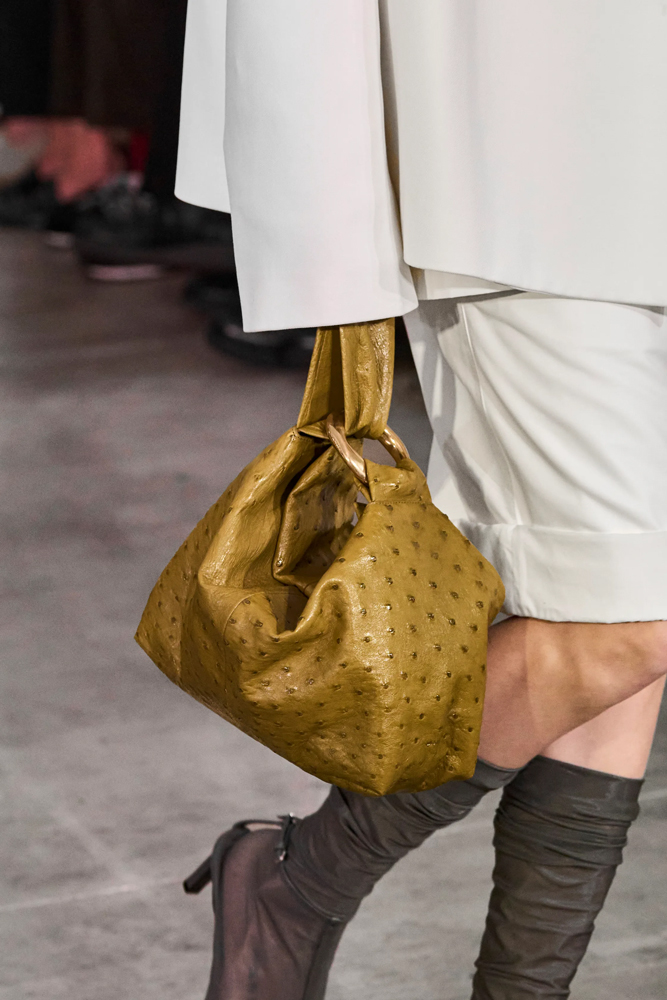 Jil Sander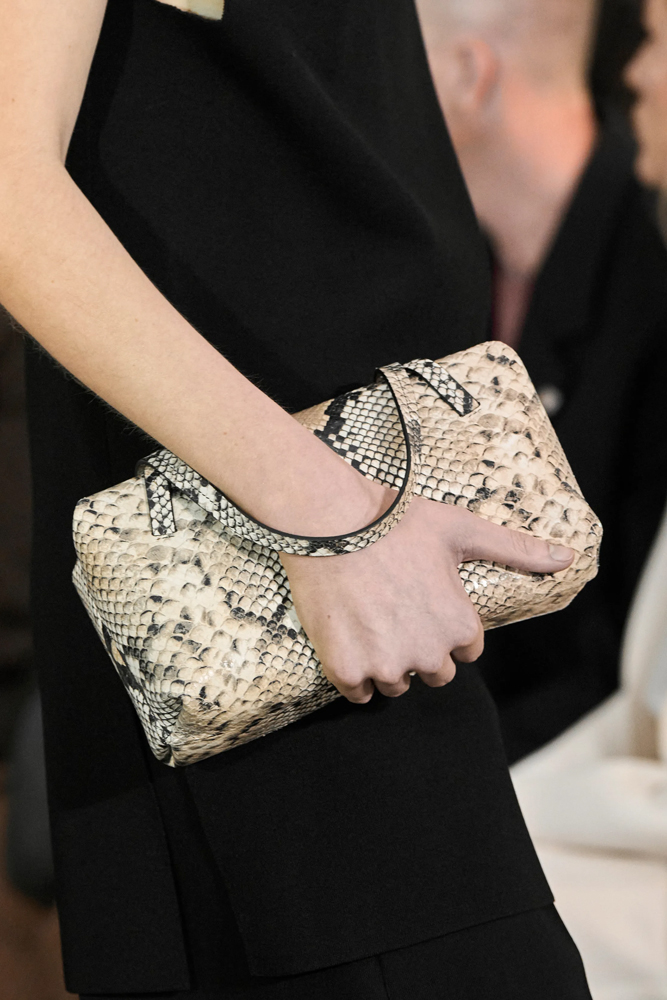 Jil Sander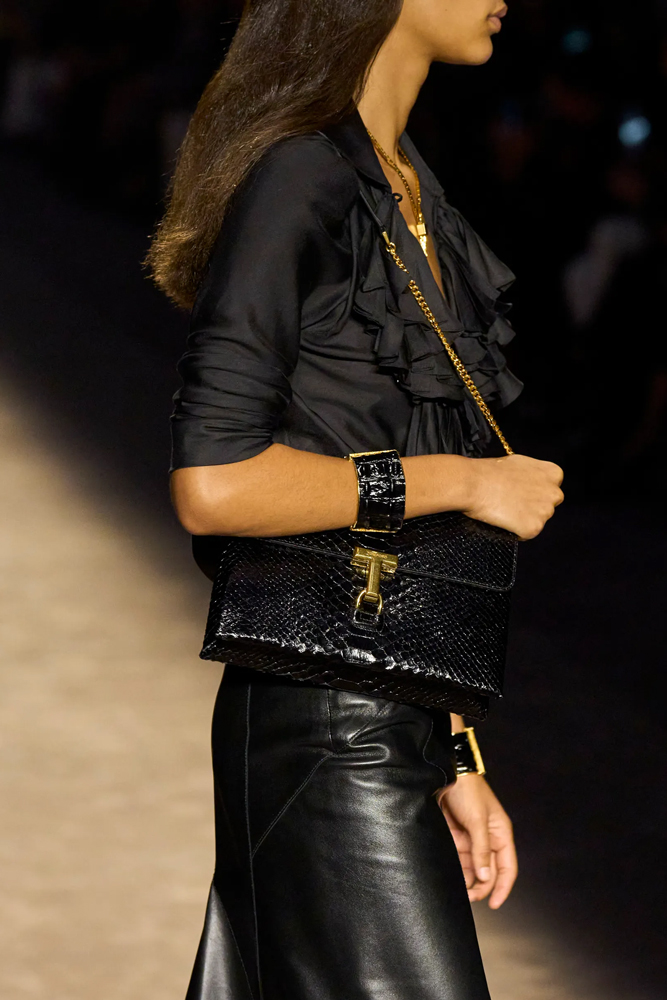 Tom Ford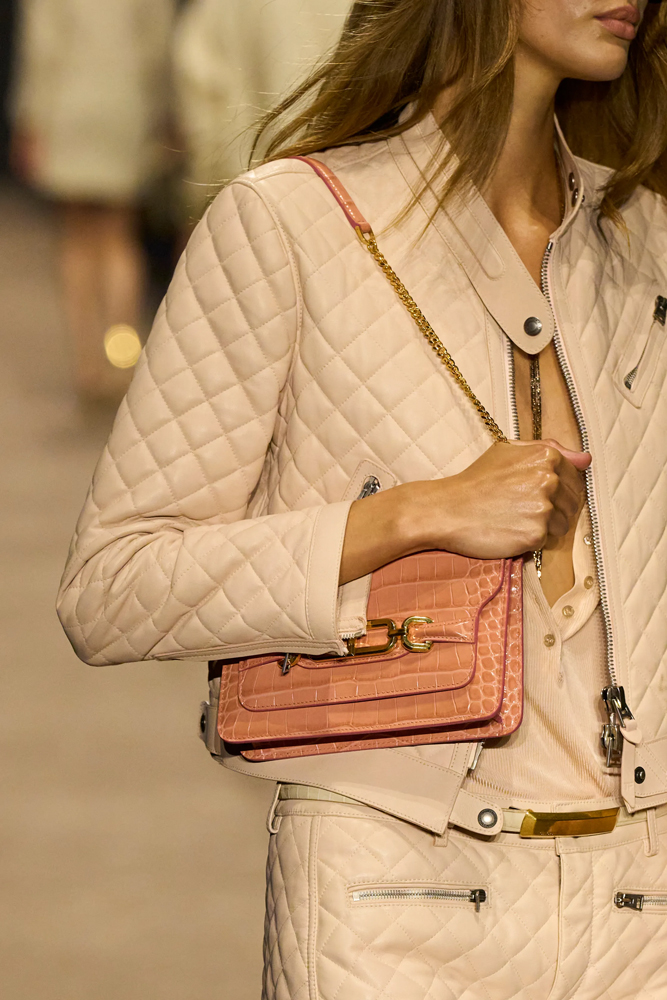 Tom Ford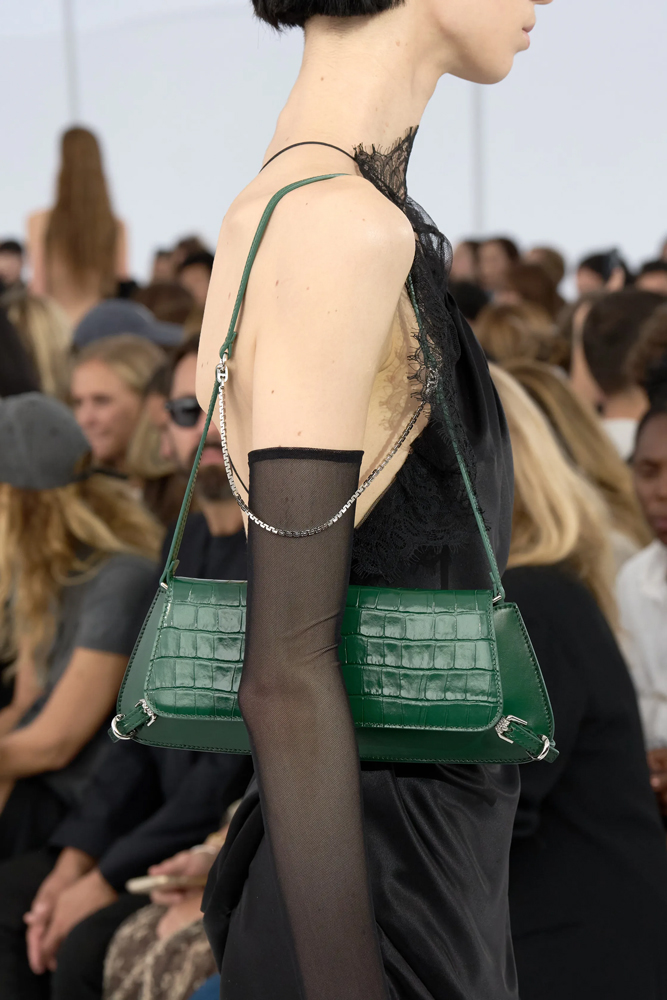 Givenchy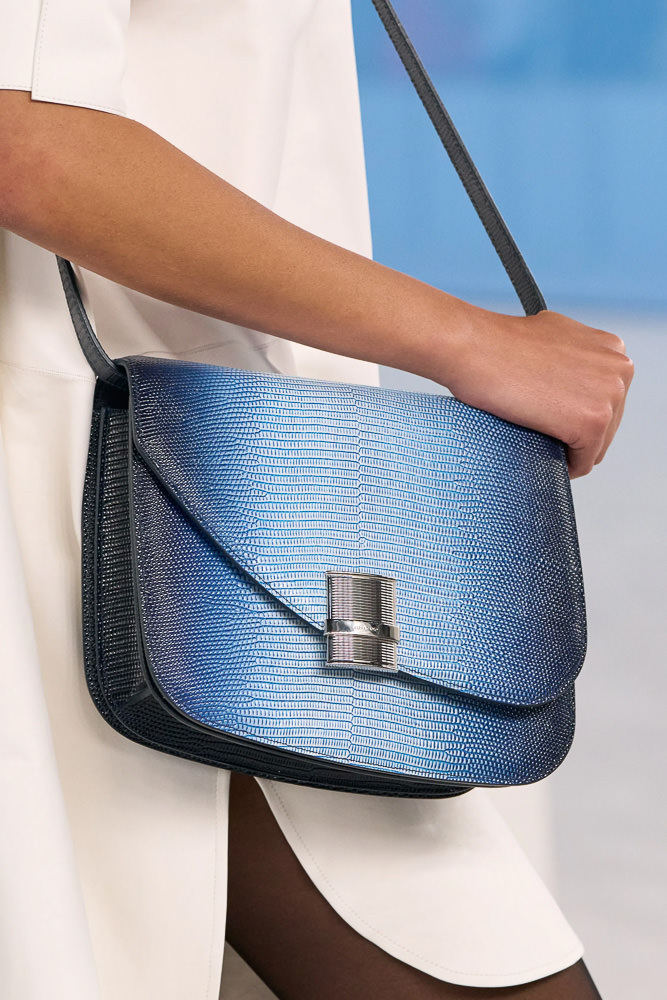 Ferragamo
All Strapped In
A smaller trend, but one we still spotted from time to time that is reminiscent of some of our favorite bags of the past (thinking of you #OldCeline), was belted, strapped in totes. From the ladylike strapping at Dior to the exaggerated buckles on Prada's belted totes, buckle up your wallet if this is a trend you'd fall for.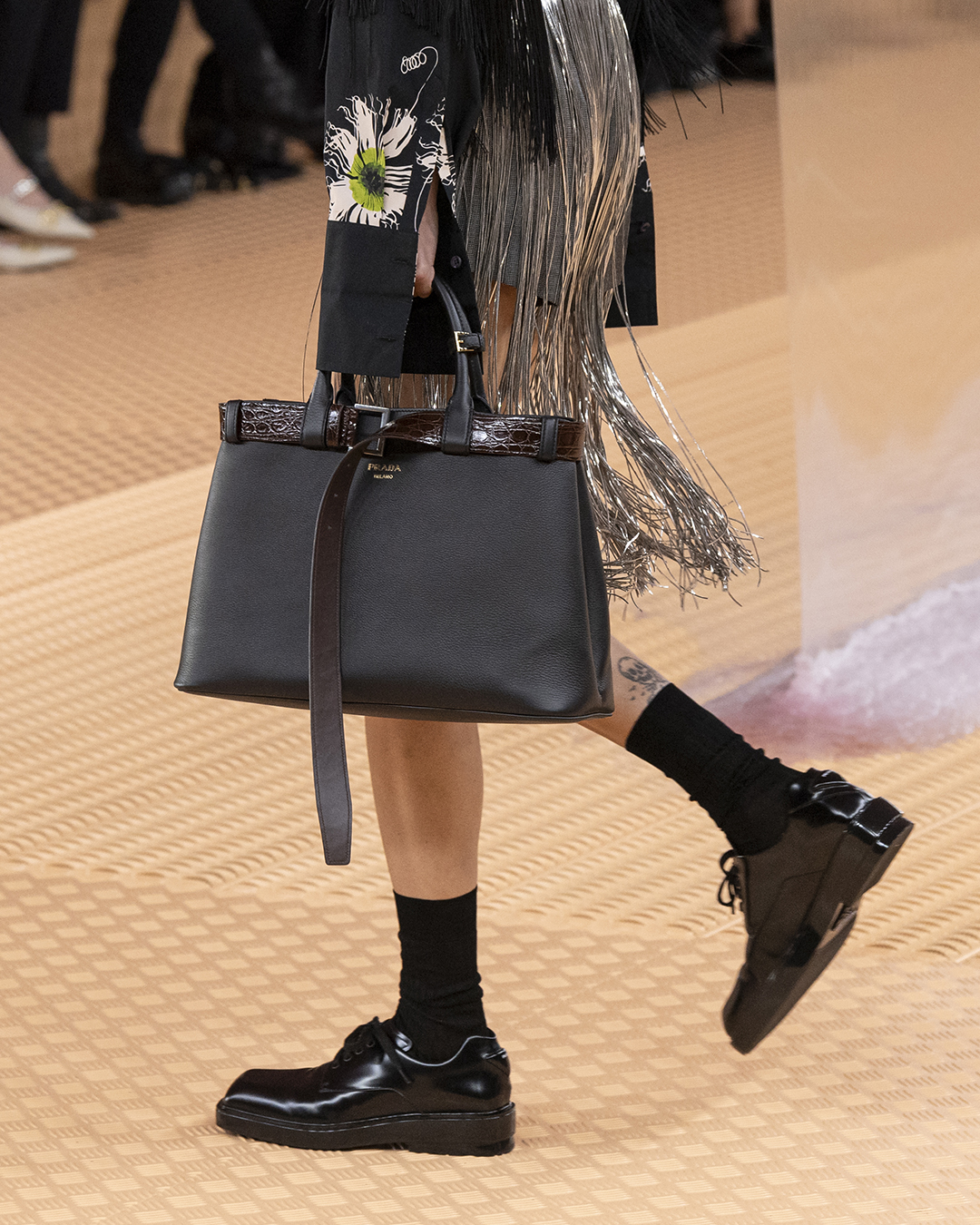 Prada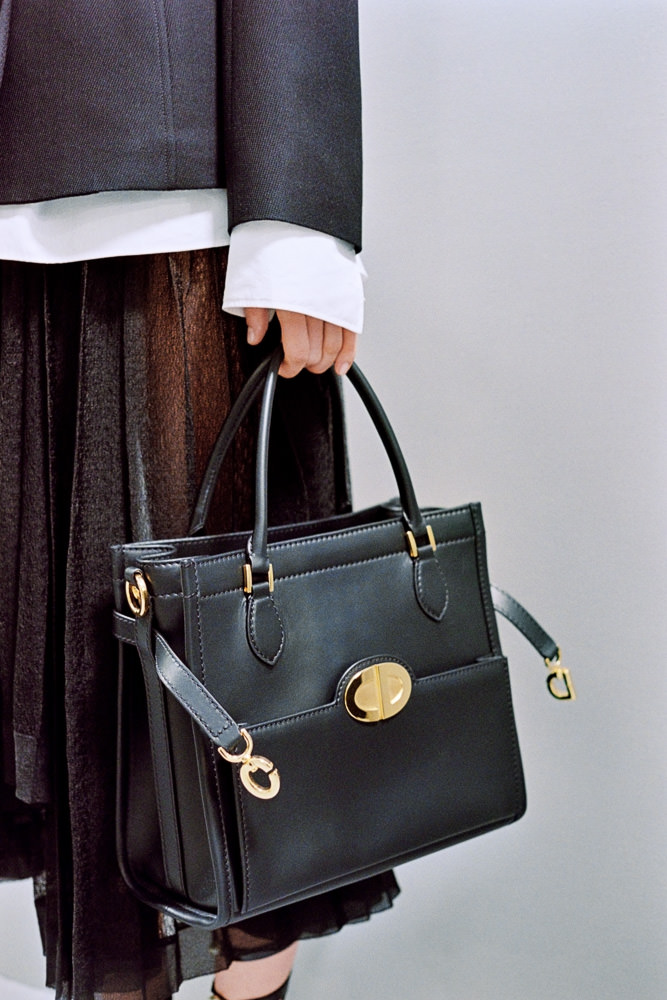 Dior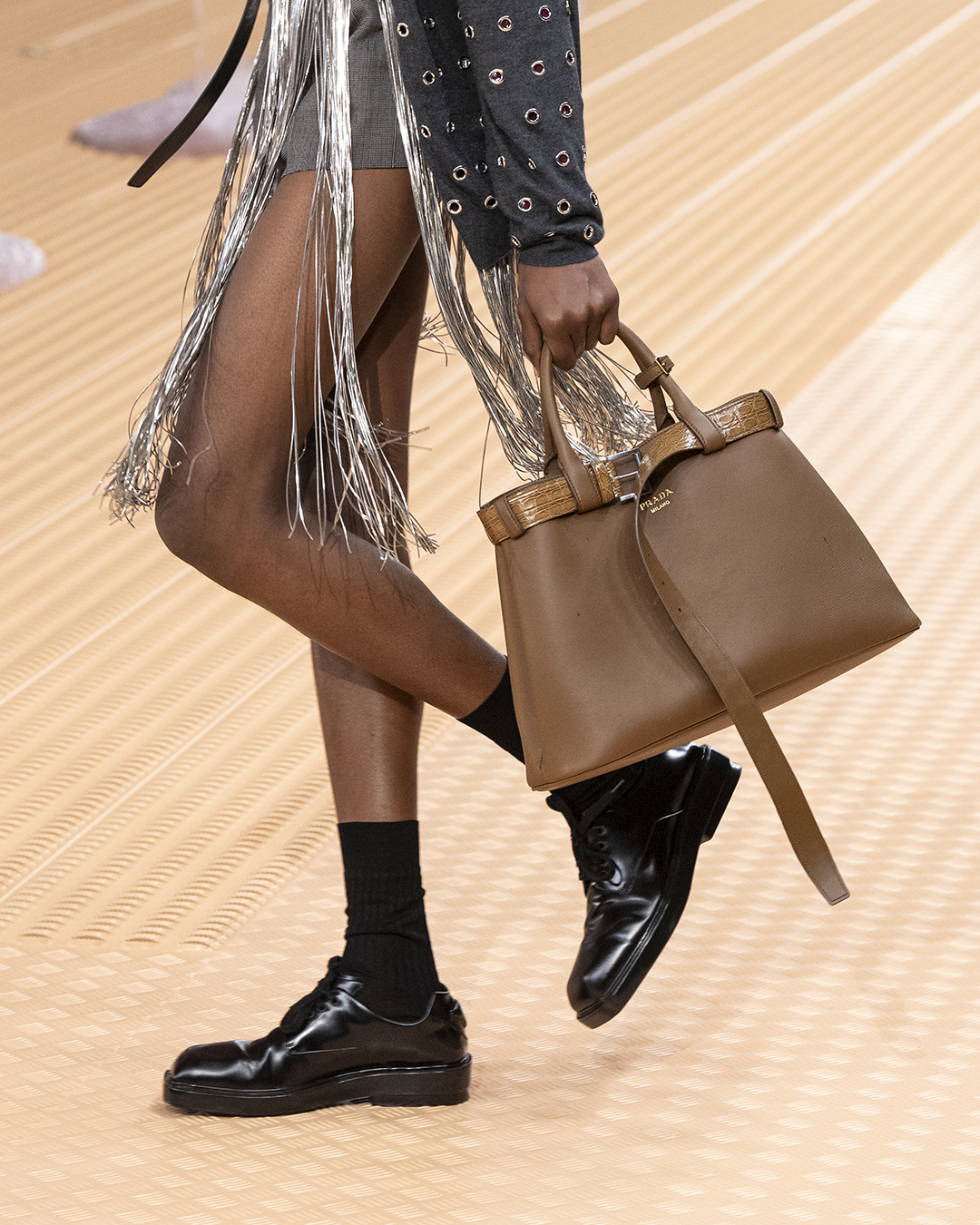 Prada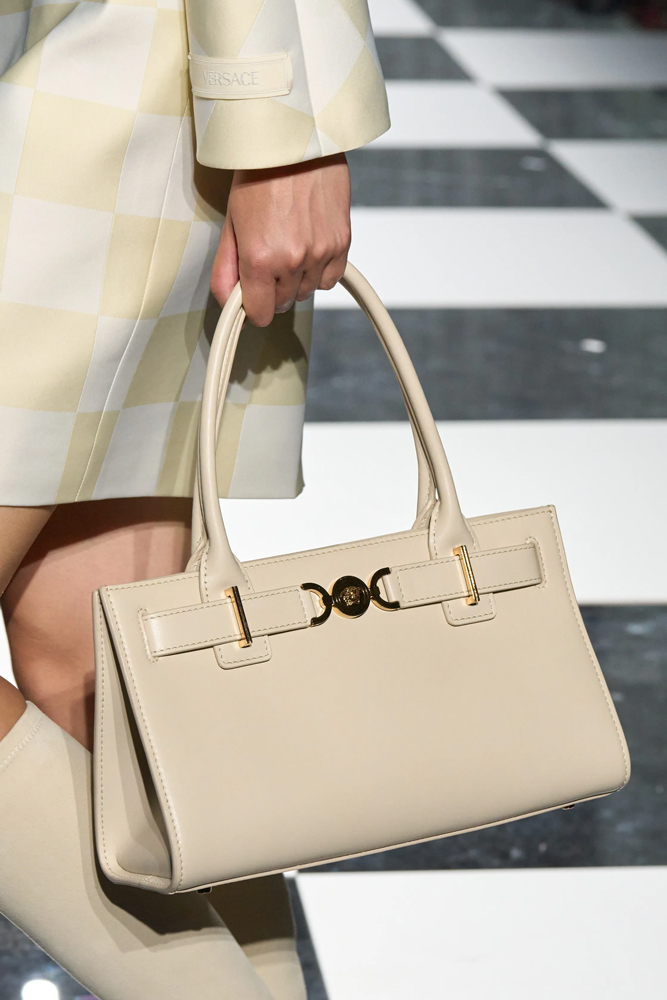 Versace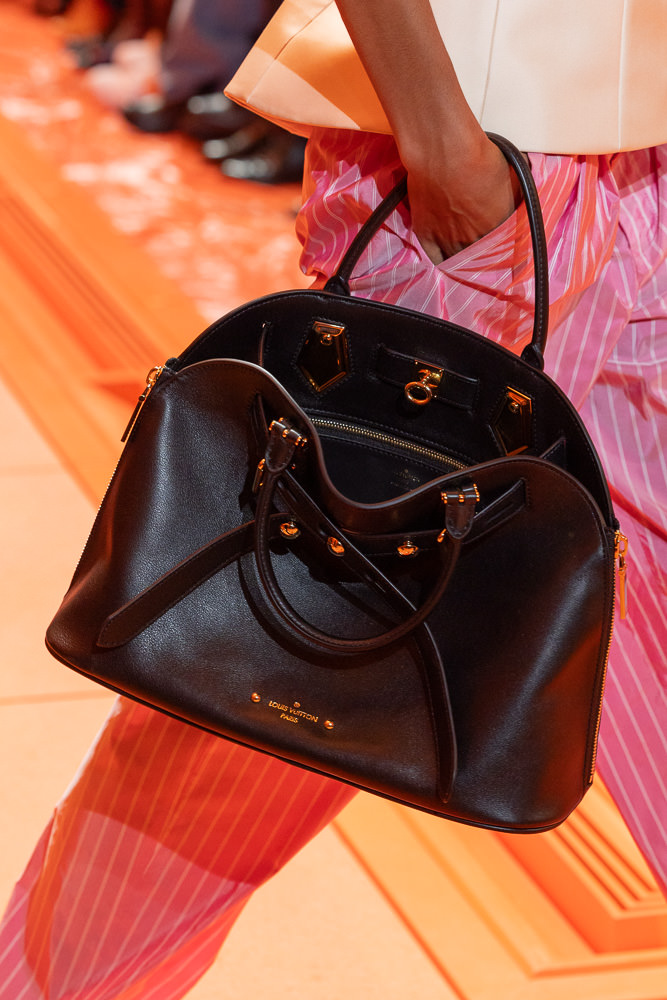 Louis Vuitton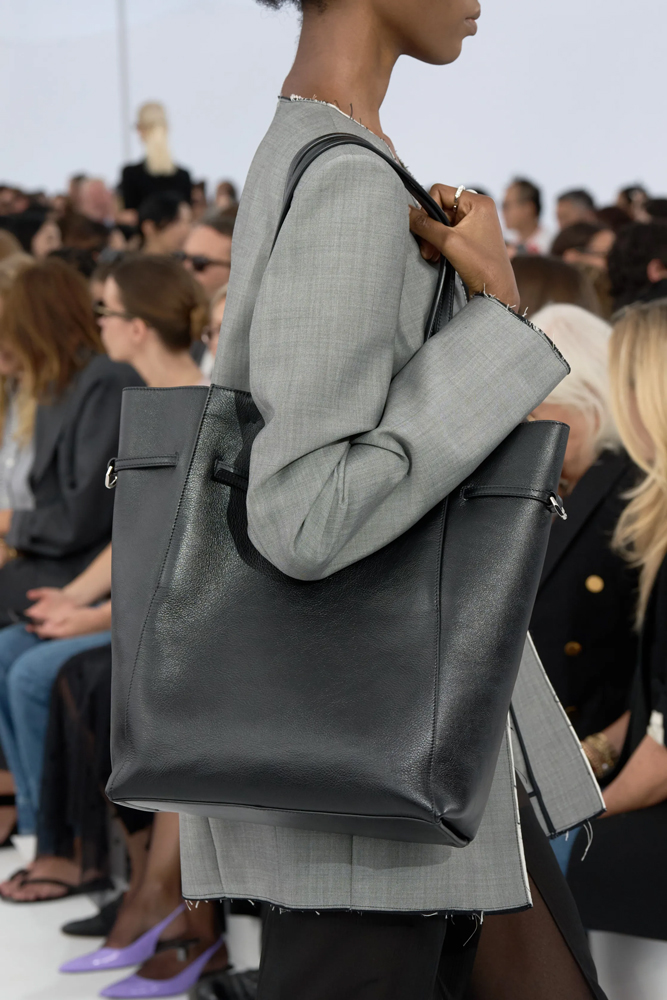 Givenchy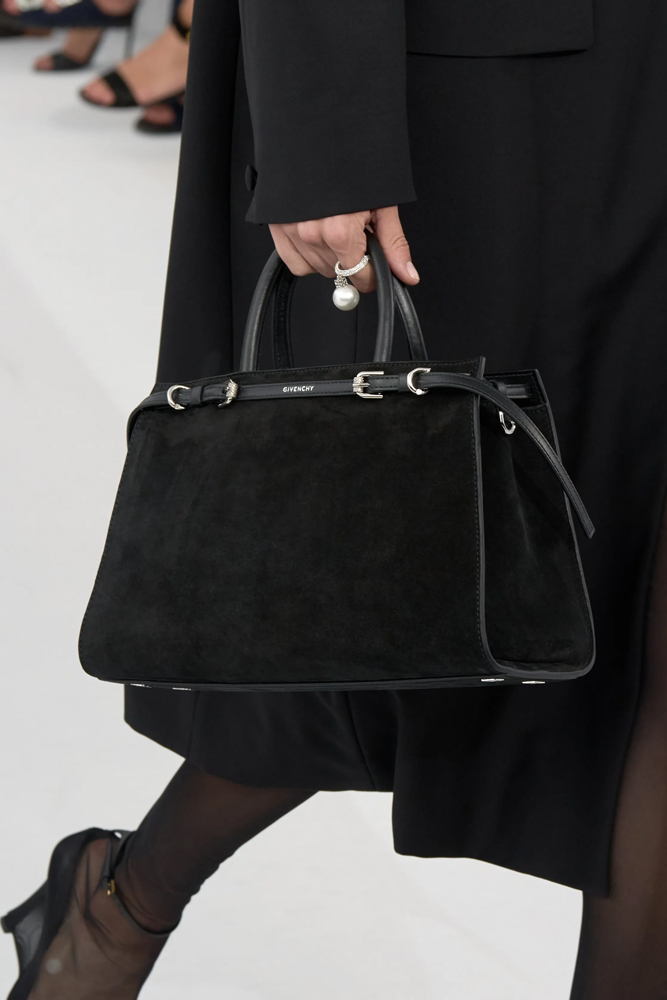 Givenchy
Round About
Round bags made the Spring 2024 season go round…sorry, we had to! From the half-moon shapes of Valentino and Hermès to the full circle bags of Louis Vuitton and Altuzzara, curved lines will continue to reign come Spring.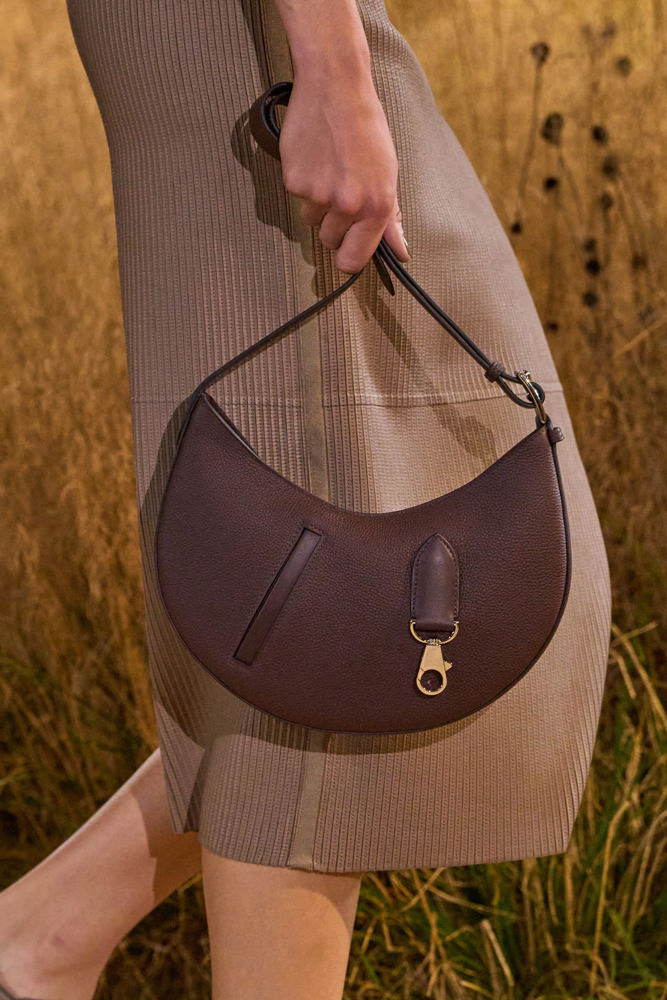 Hermès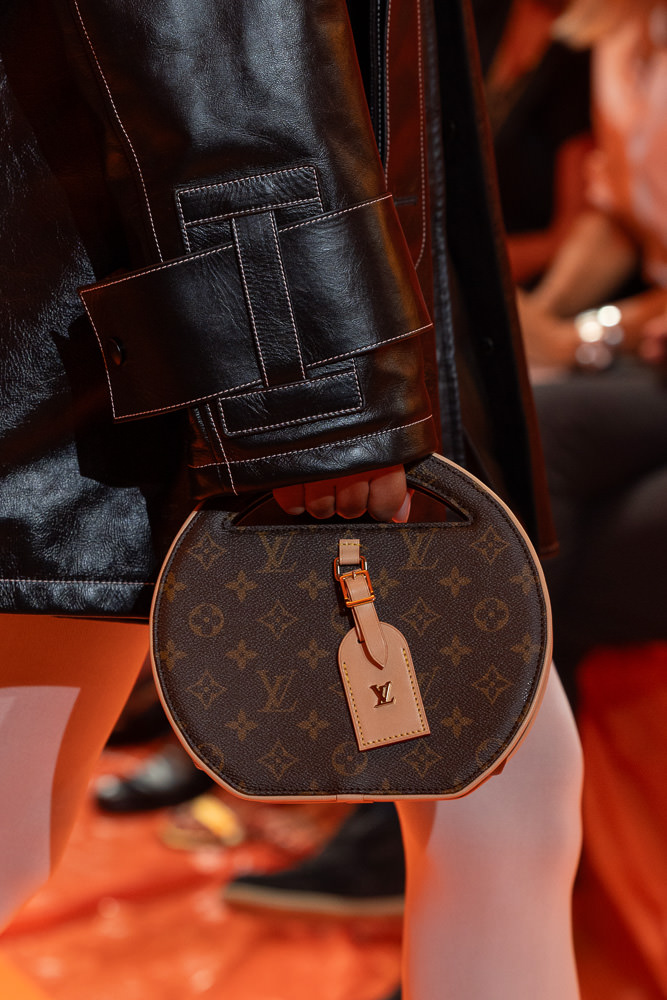 Louis Vuitton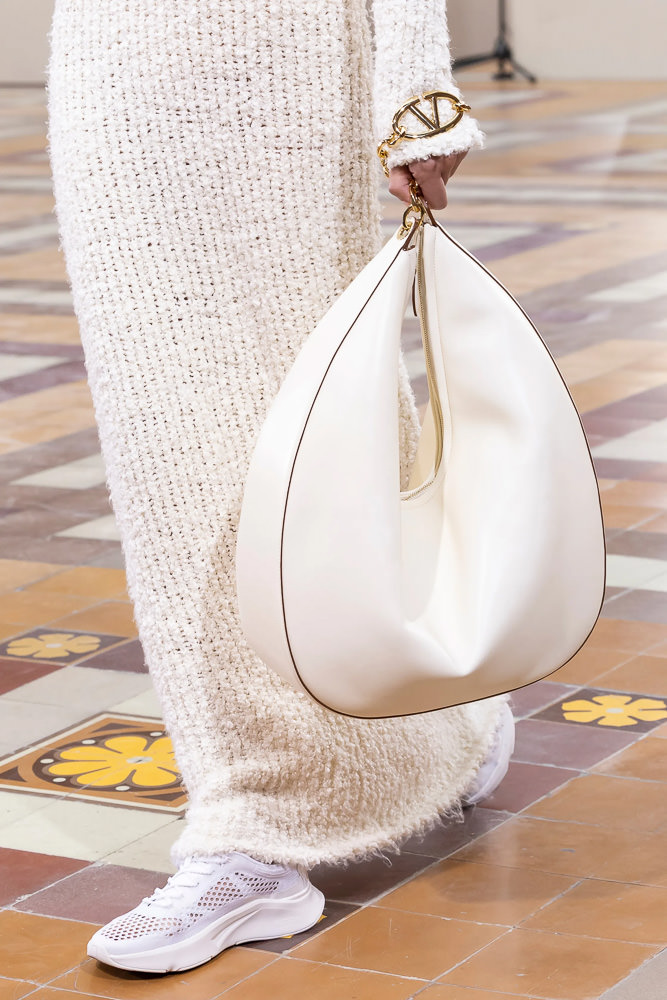 Valentino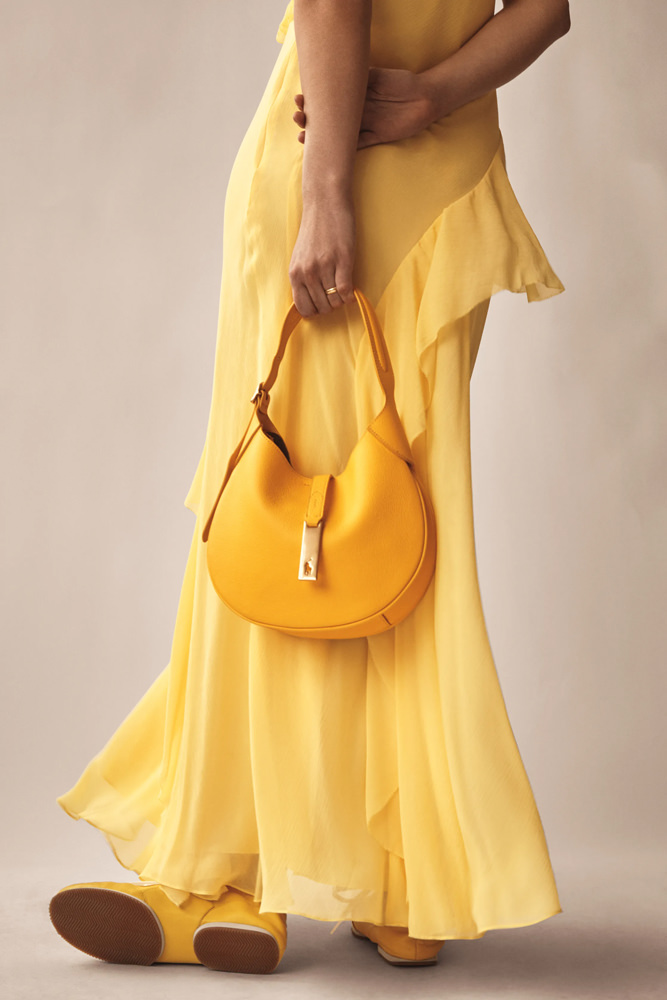 Polo Ralph Lauren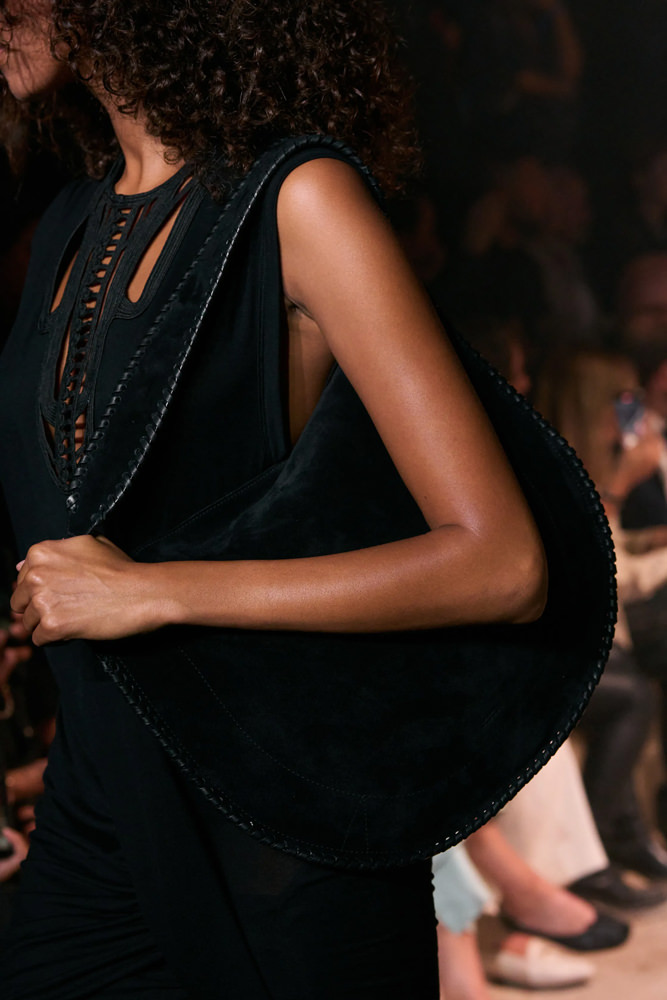 Isabel Marant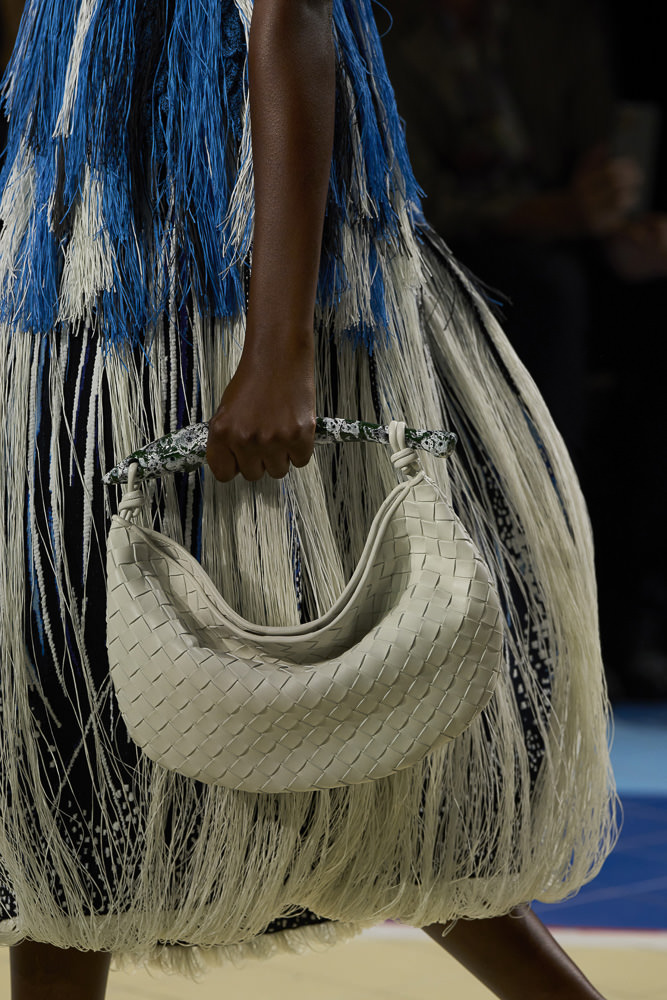 Bottega Veneta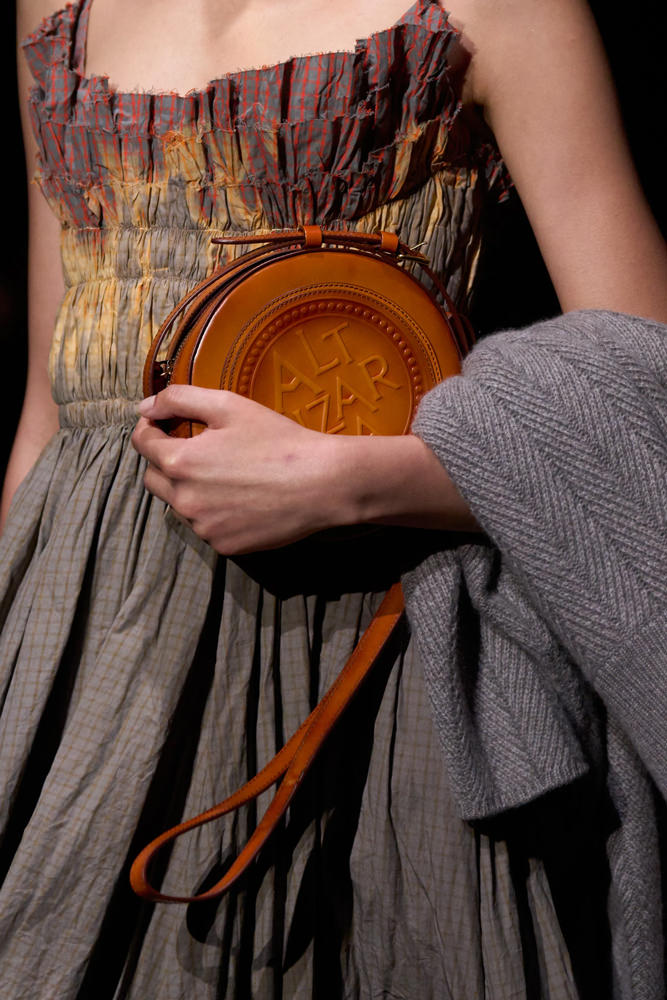 Altuzarra
The Bigger the Better
Like it or not, big bags are here to stay! While they may not be the most practical anymore for those who don't tote around their entire lives, this season, massive daily haulers continued to appear on the runway. From Bottega Veneta to Victoria Beckham and Loewe, smushy big bags were spotted at the shows…but will they make it to the streets?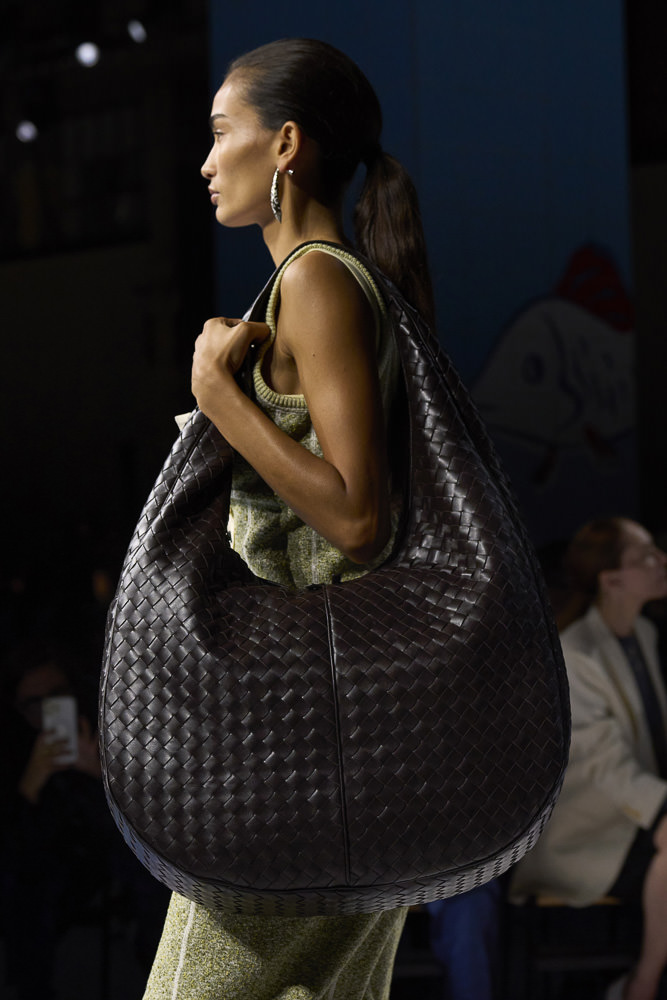 Bottega Veneta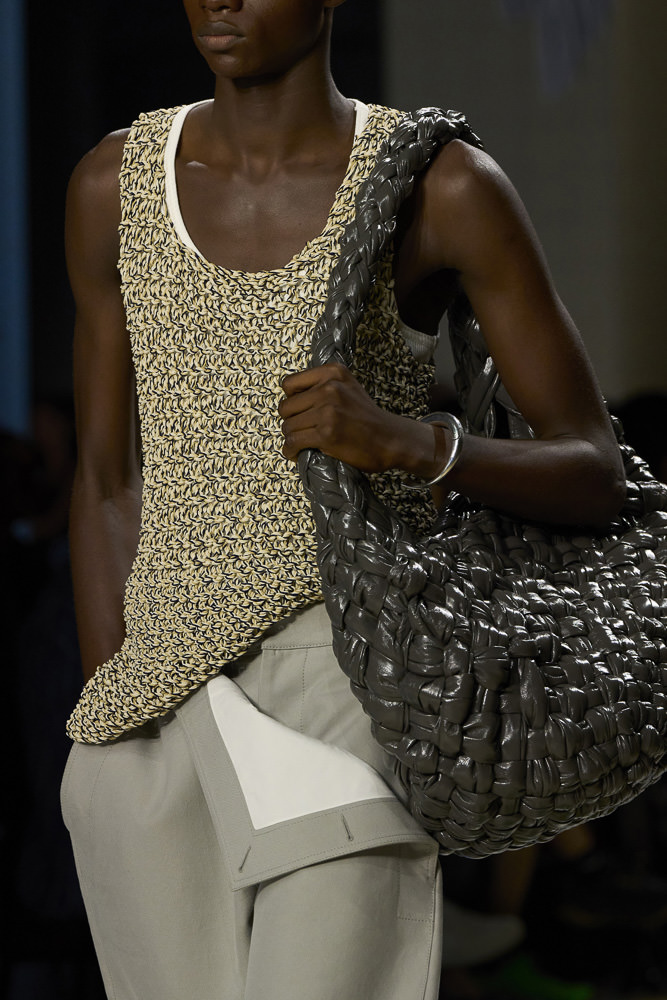 Bottega Veneta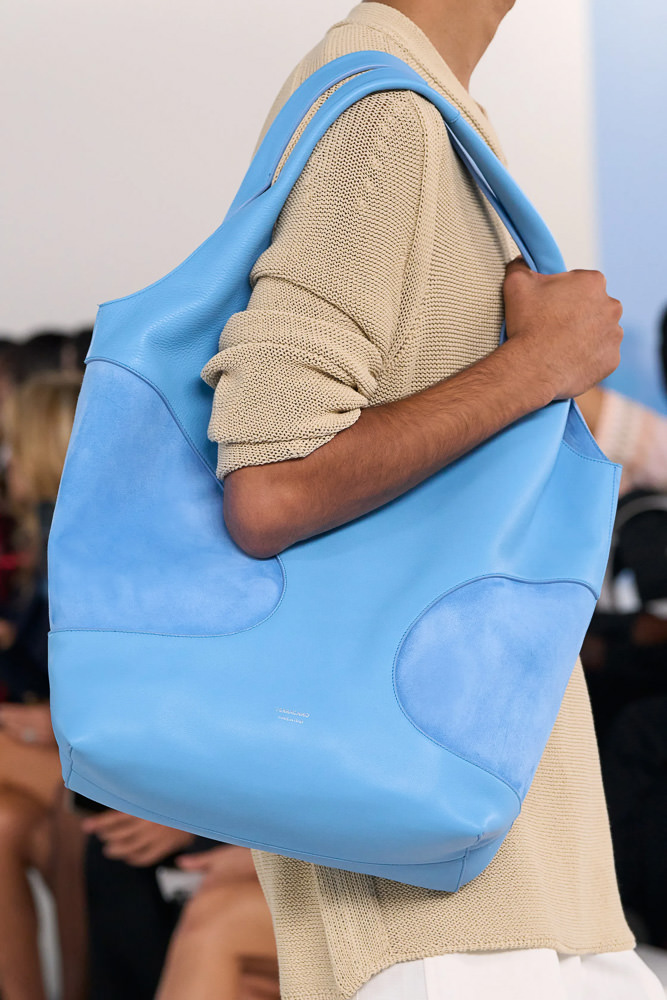 Ferragamo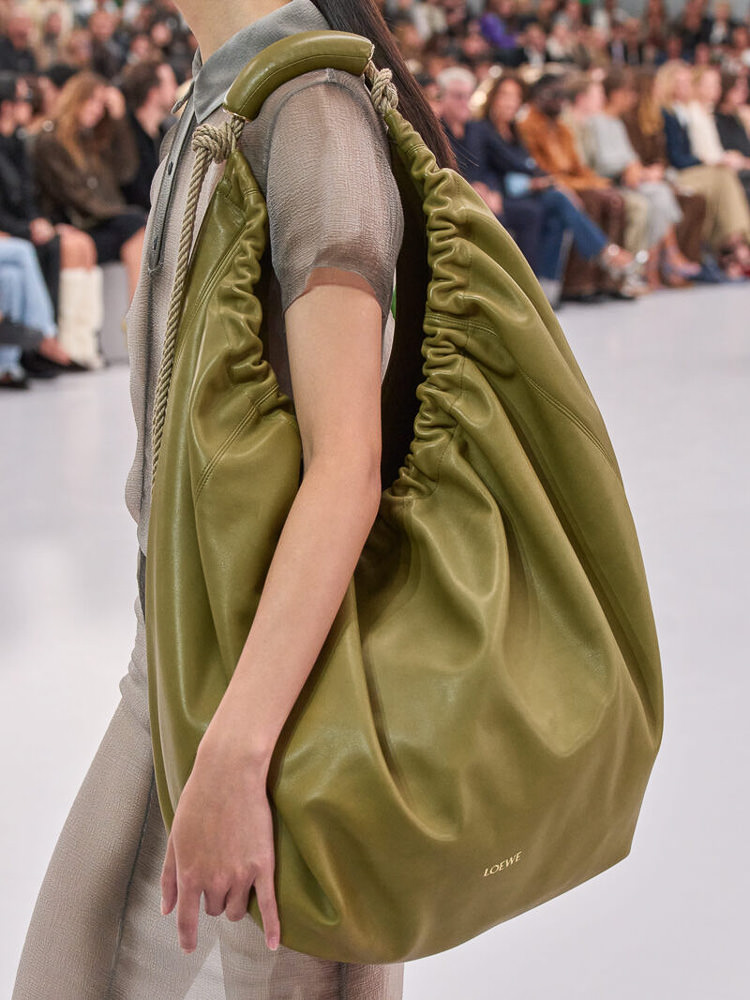 Loewe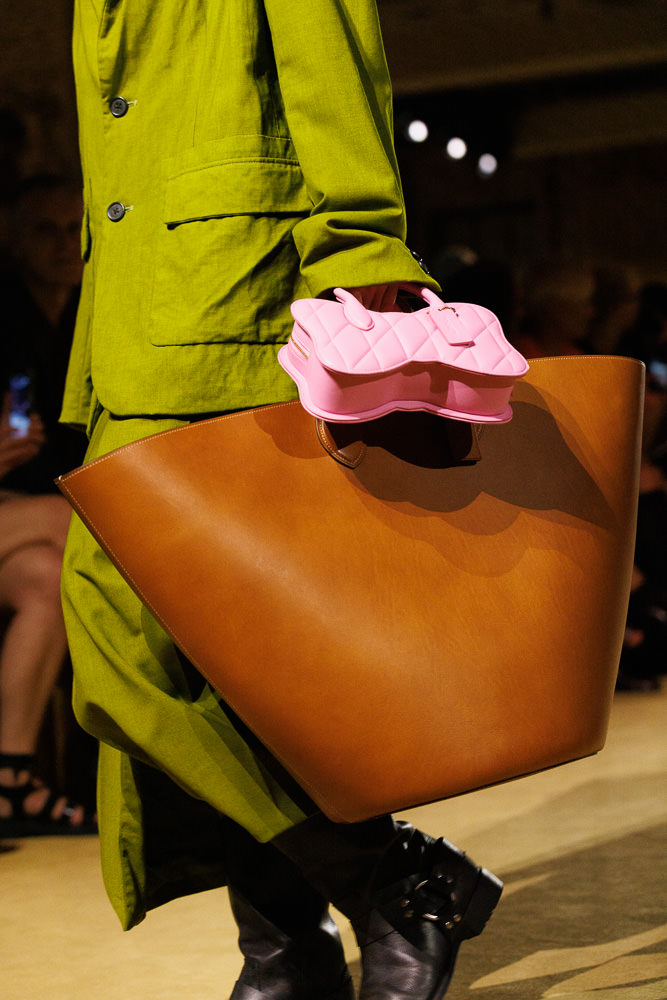 Coach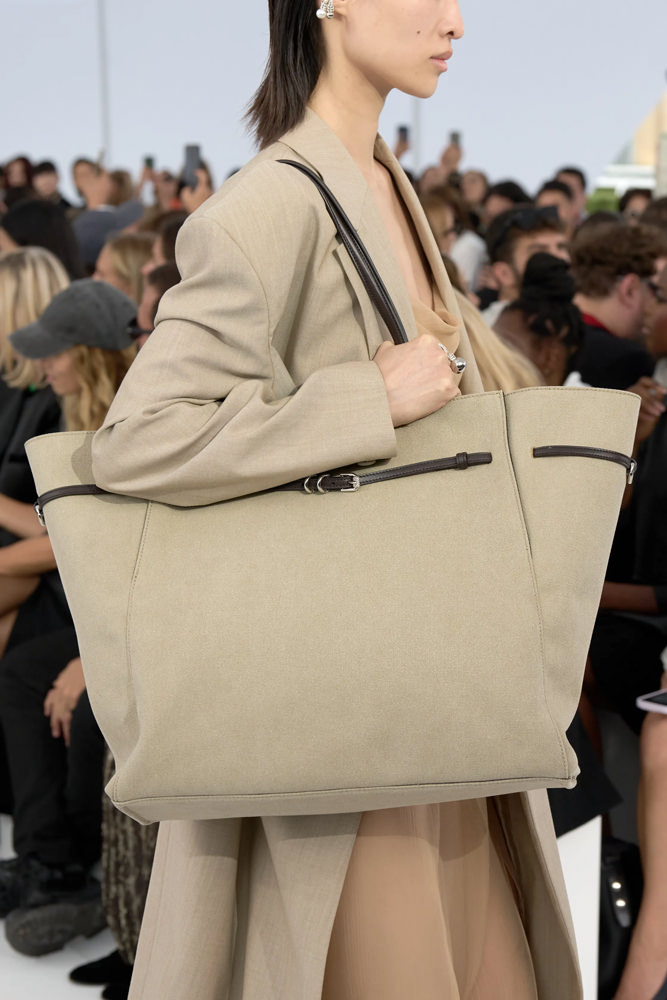 Givenchy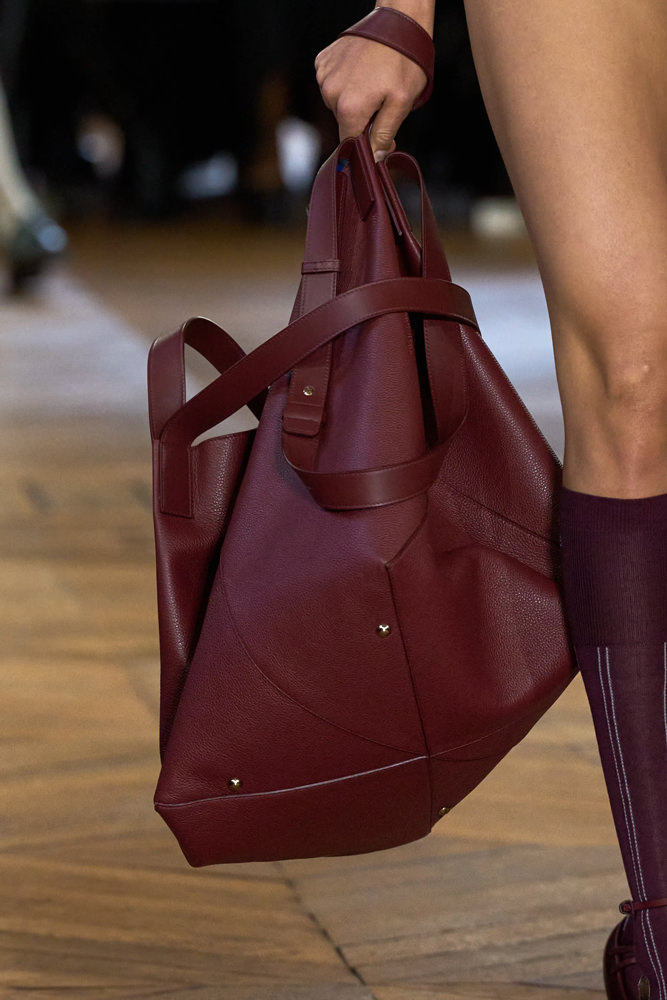 Victoria Beckham