Earlier today in Milan, Prada showed its Spring 2024 collection with a sleek backdrop. From the pink metal and mesh steel runway to the slime dripping between the models while punk rock music played, it was very Prada-esque. But it wasn't the set that was the focus; it was the clothing and, more importantly, the bags.
In fact, the first notes from the press release talk directly about the handbag design that is reinterpreted from an archival piece that was devised by Mario Prada around 1913 (he was Miuccia Prada's grandfather and co-founder of Prada). This bag, more notably the hand-carved fastening that depicts a mythological figure, is the standout of this collection and sure to be the talk of the accessory world.
The Standout Bag Element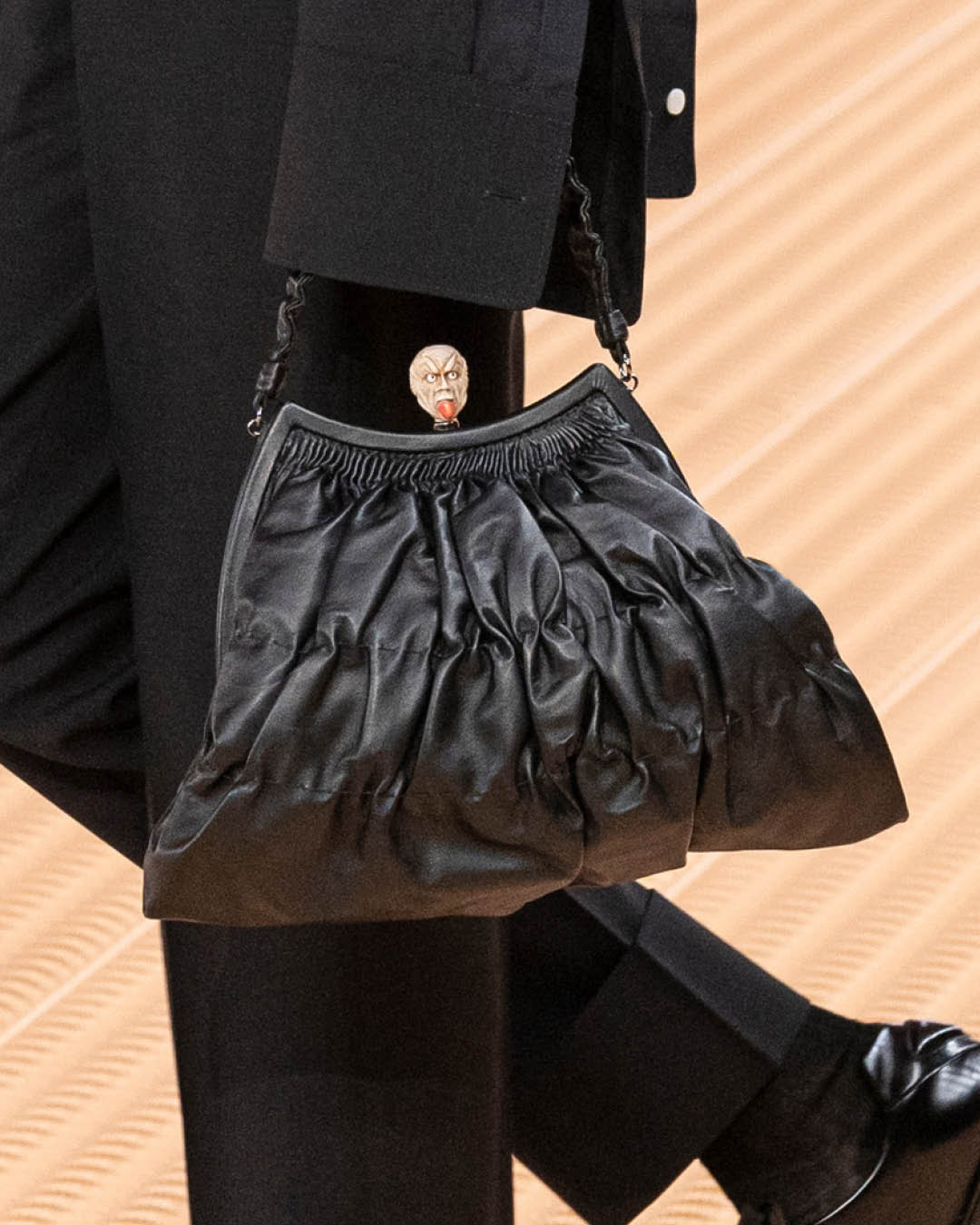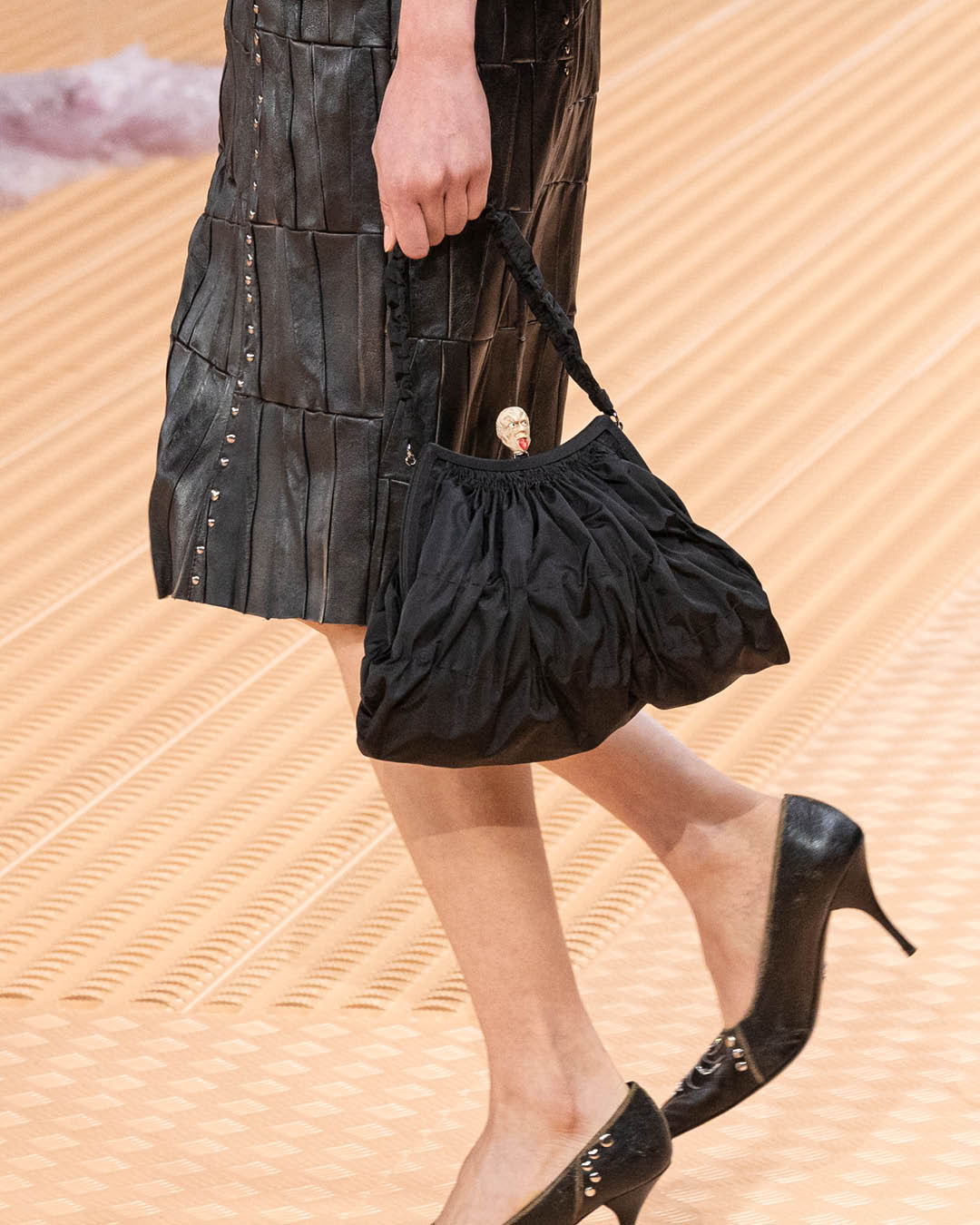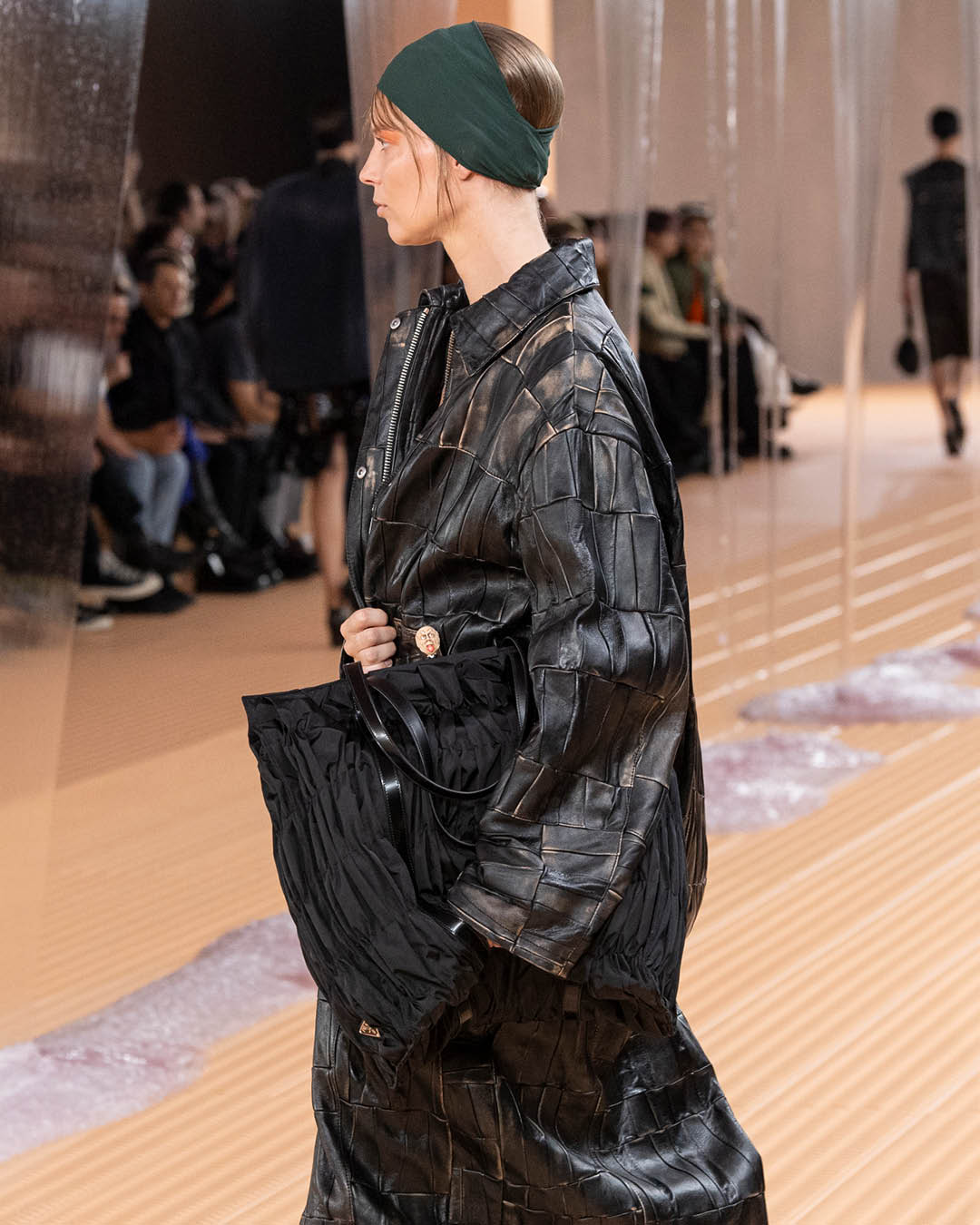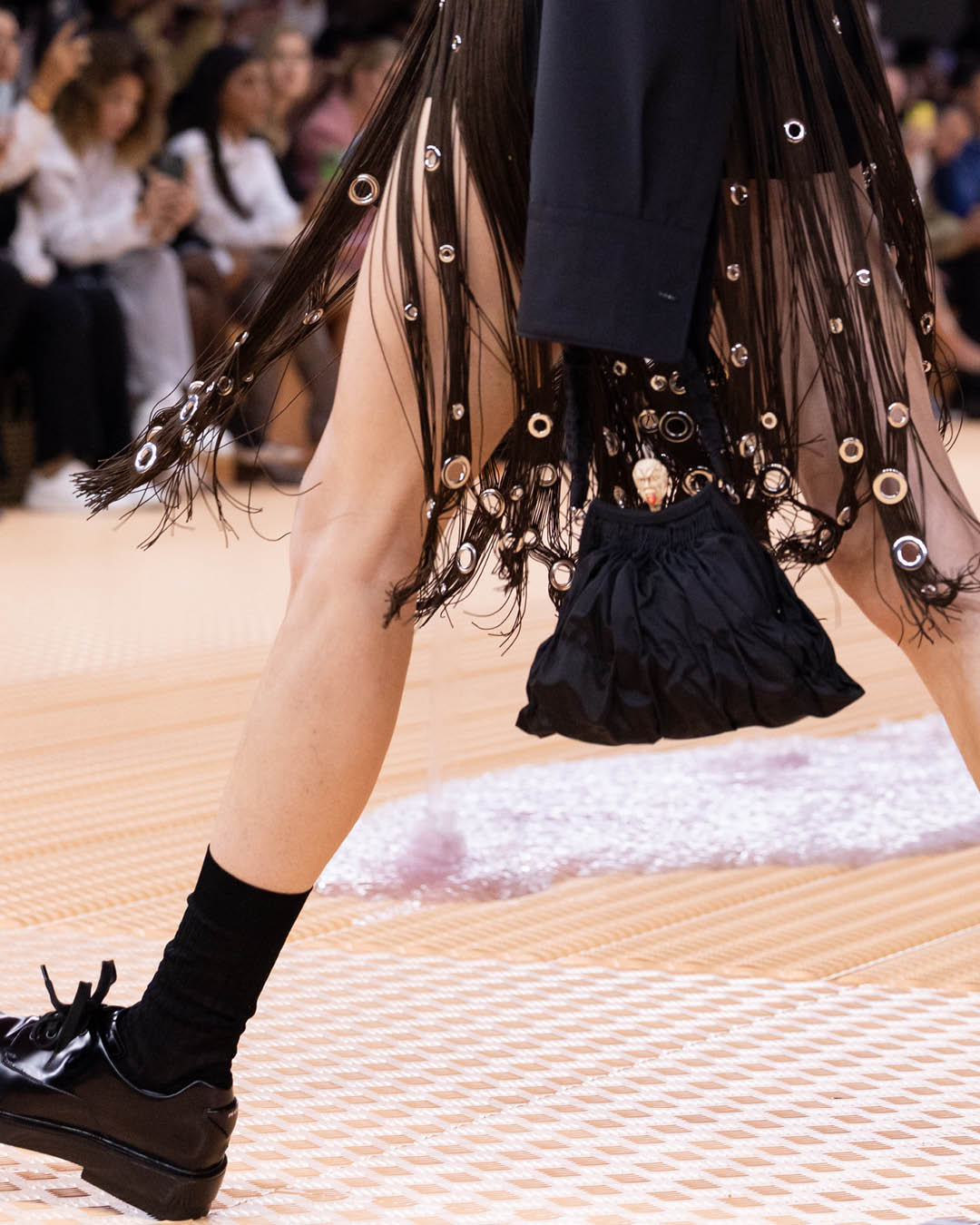 The shape of this bag is reminiscent of a kiss-lock closure evening bag, but the hand-carved fastening is anything but what we've come to expect from a demure evening bag. This ties back to the enthusiasm of European customers for Asian culture and denotes the importance of decorative fine arts across the late nineteenth and early twentieth centuries.
In fact, Prada would gather items on his travels, and this specific curiosity plays homage to that time of discovery from objects around the world. These elegant little bags – which he named oggetti di lusso, meaning objects of luxury, have been brought back to life with this collection.
This evening bag was originally created in silk moiré, but for this collection, Prada offers it in both nappa leather and re-nylon, both with an organic and natural gathering of the materials showing. The two other shapes of bags that were part of the collection also utilize this distinct clasp detail, including on an oversized tote sent down the runway and carried under the arm by the models.
More Bags and Details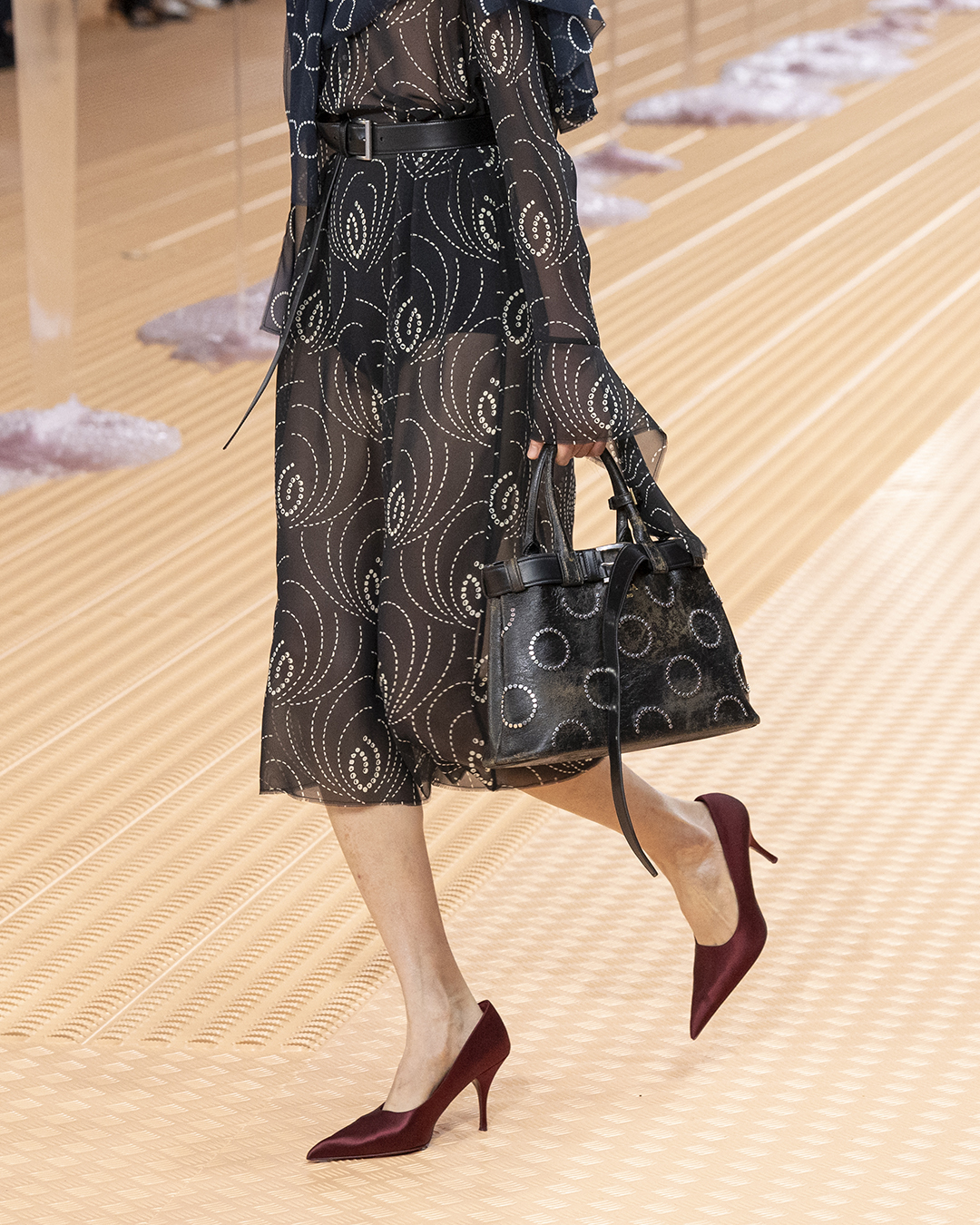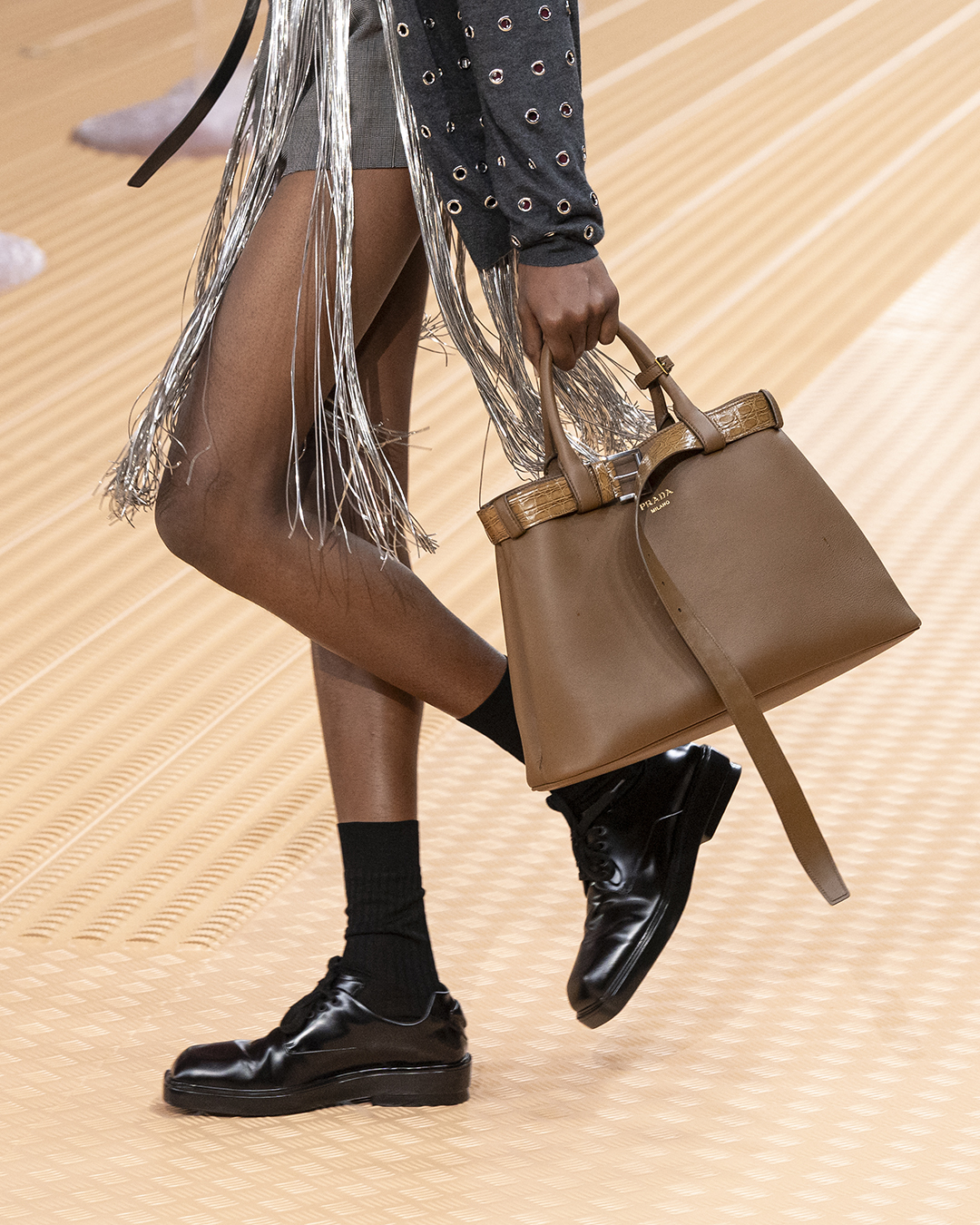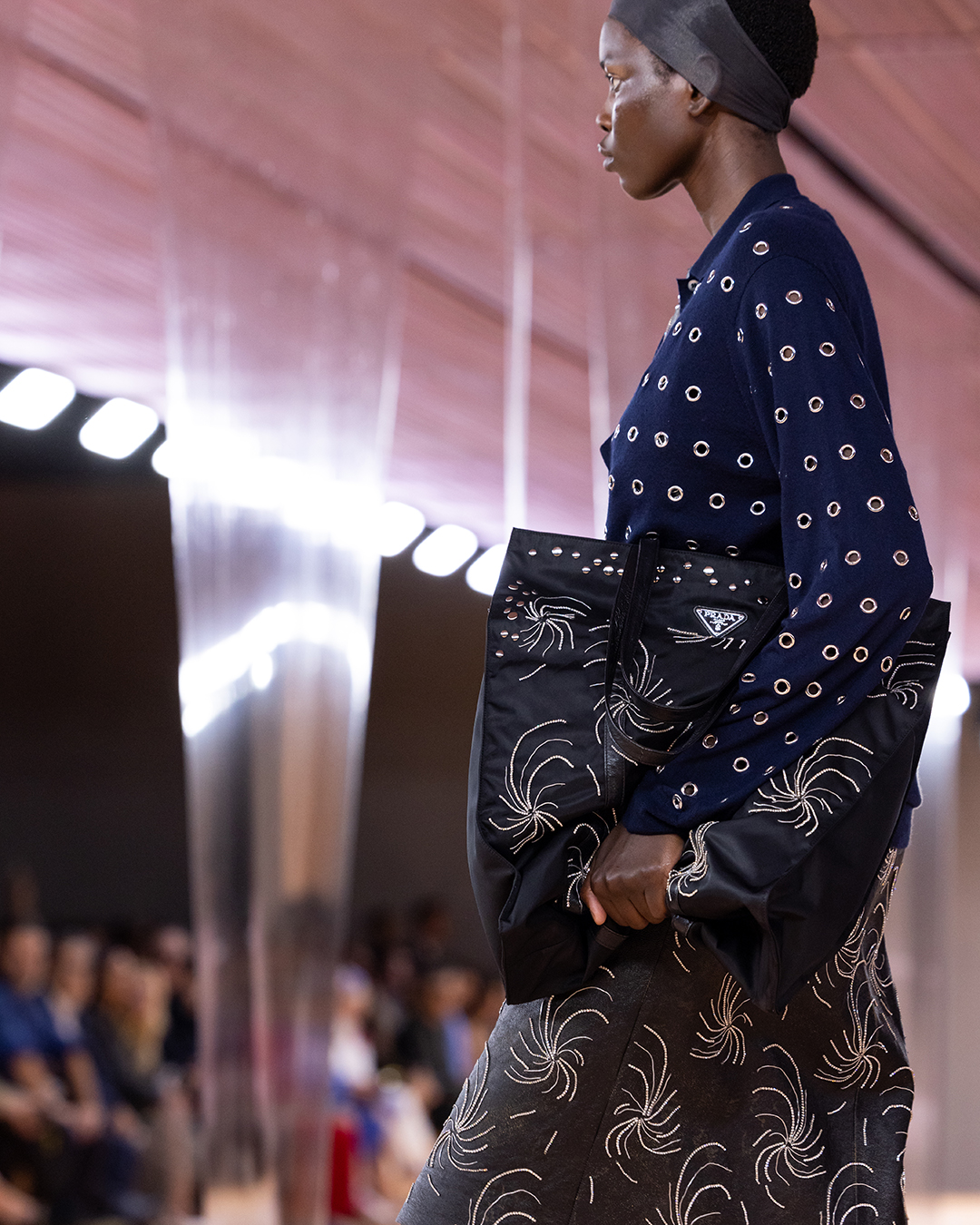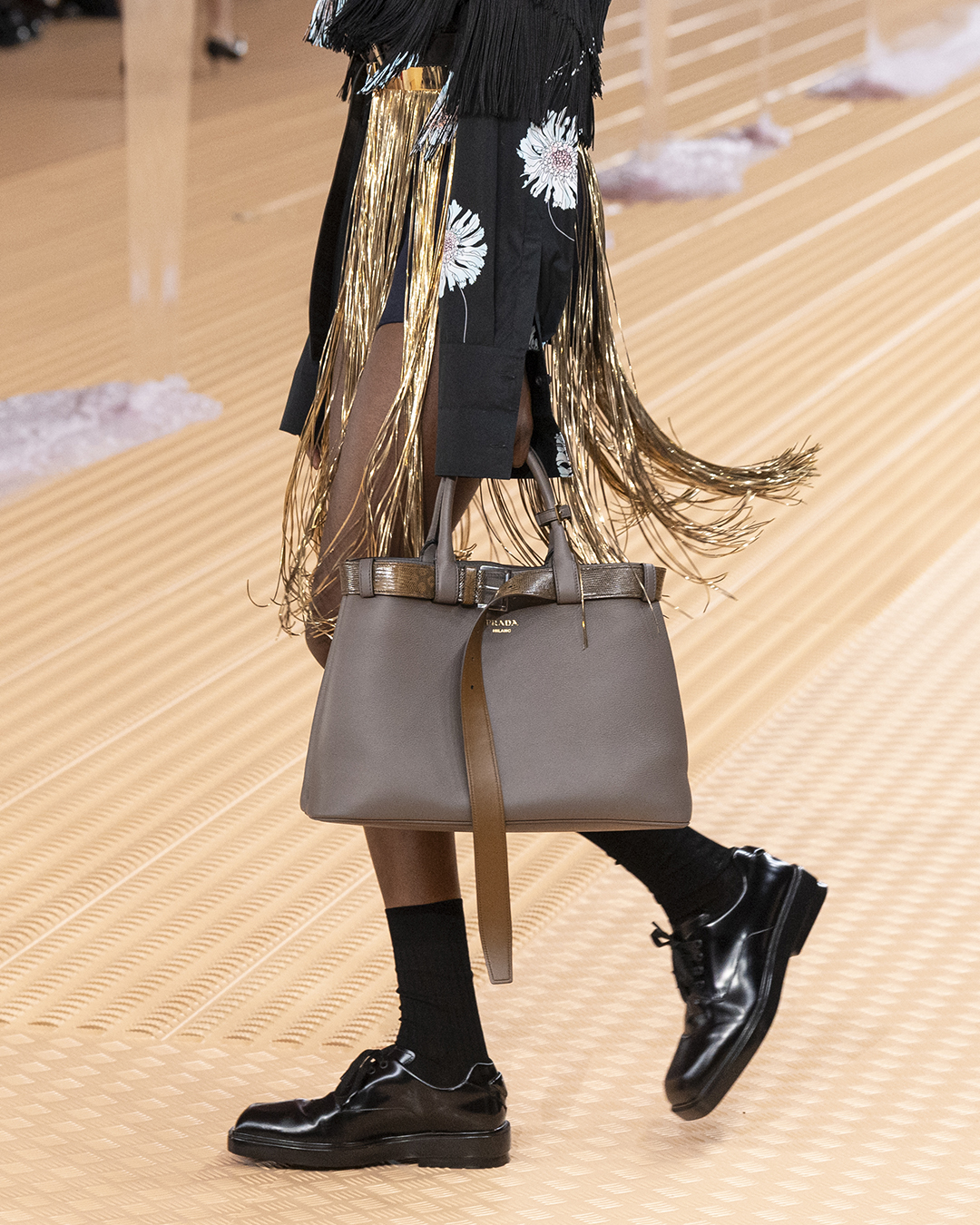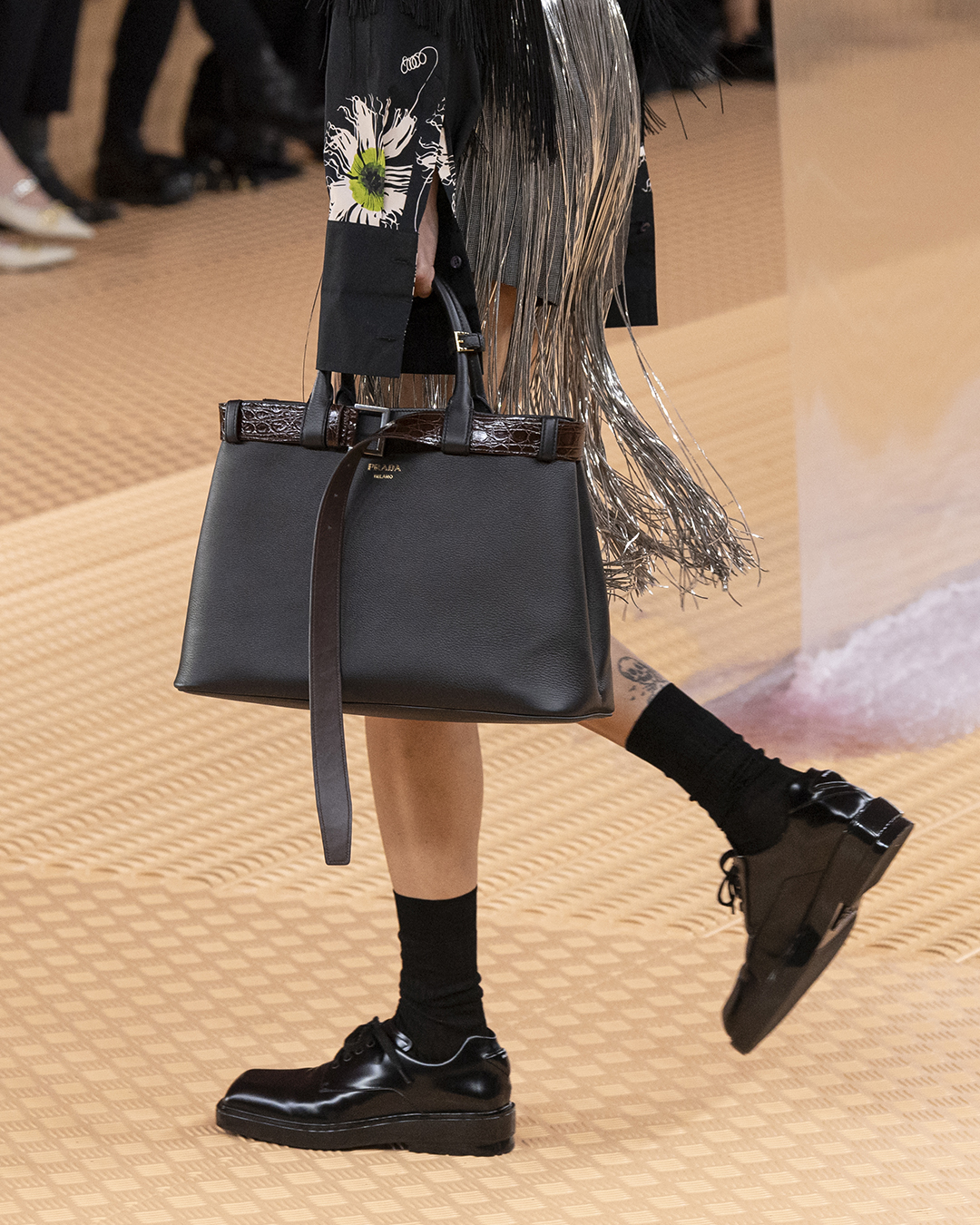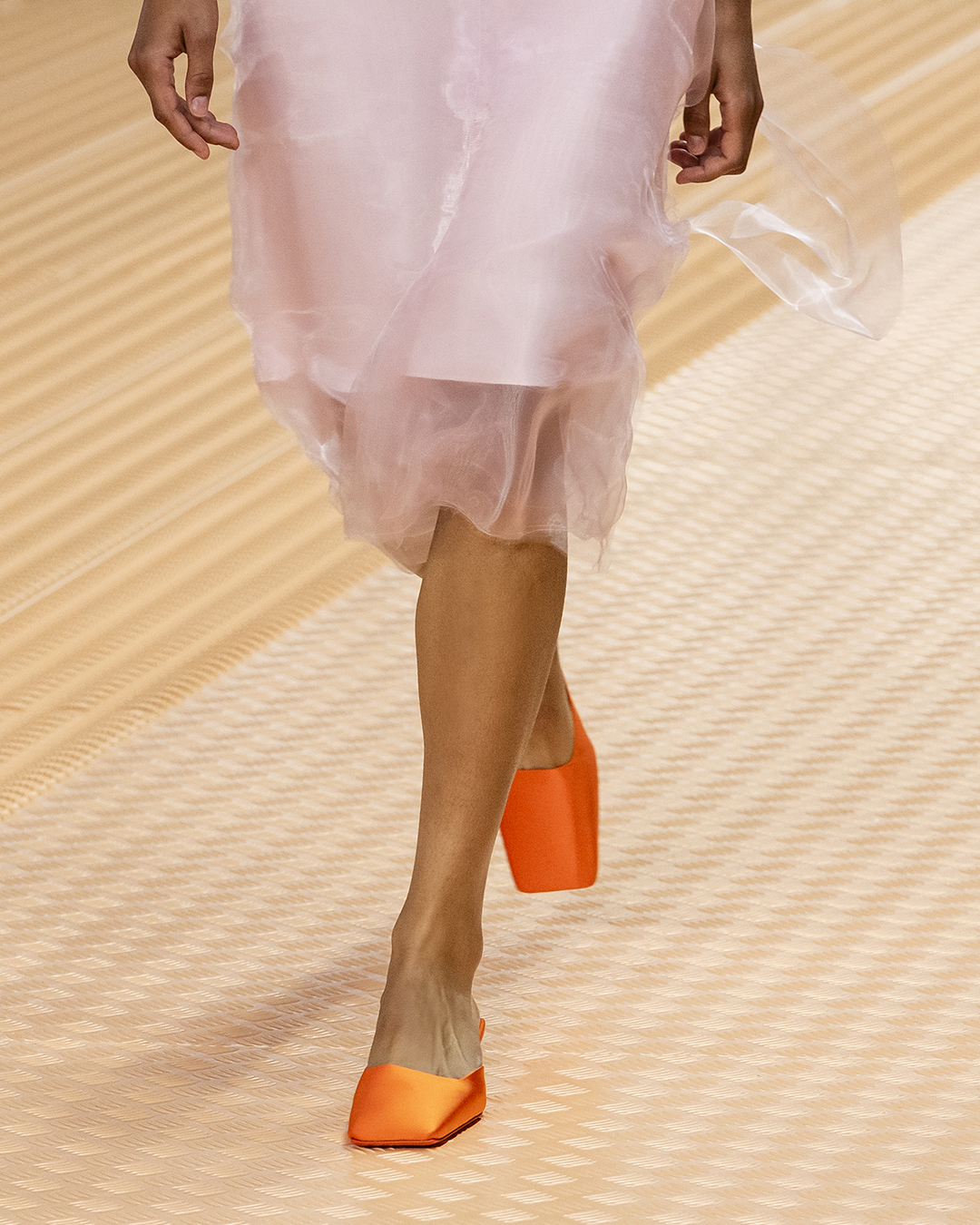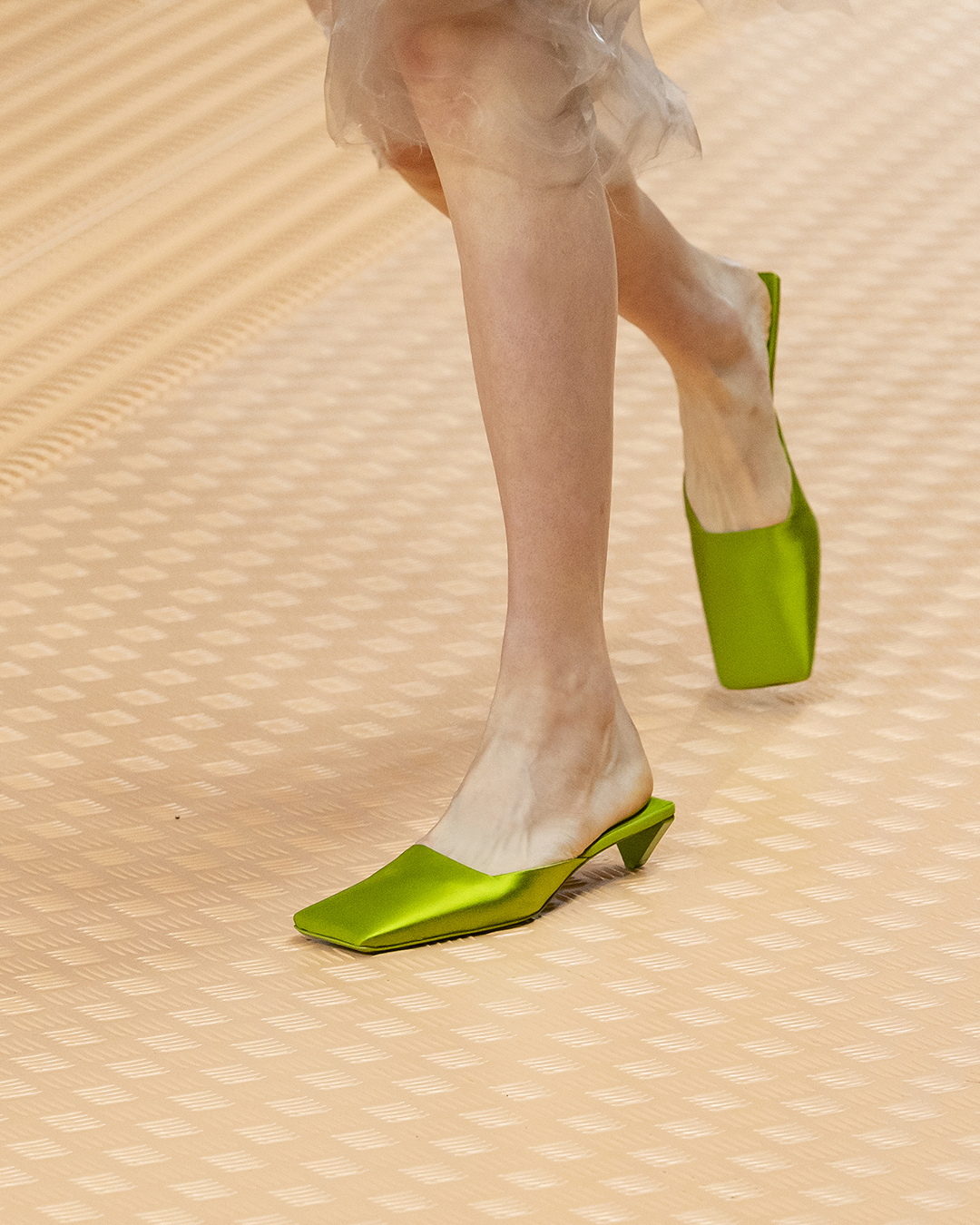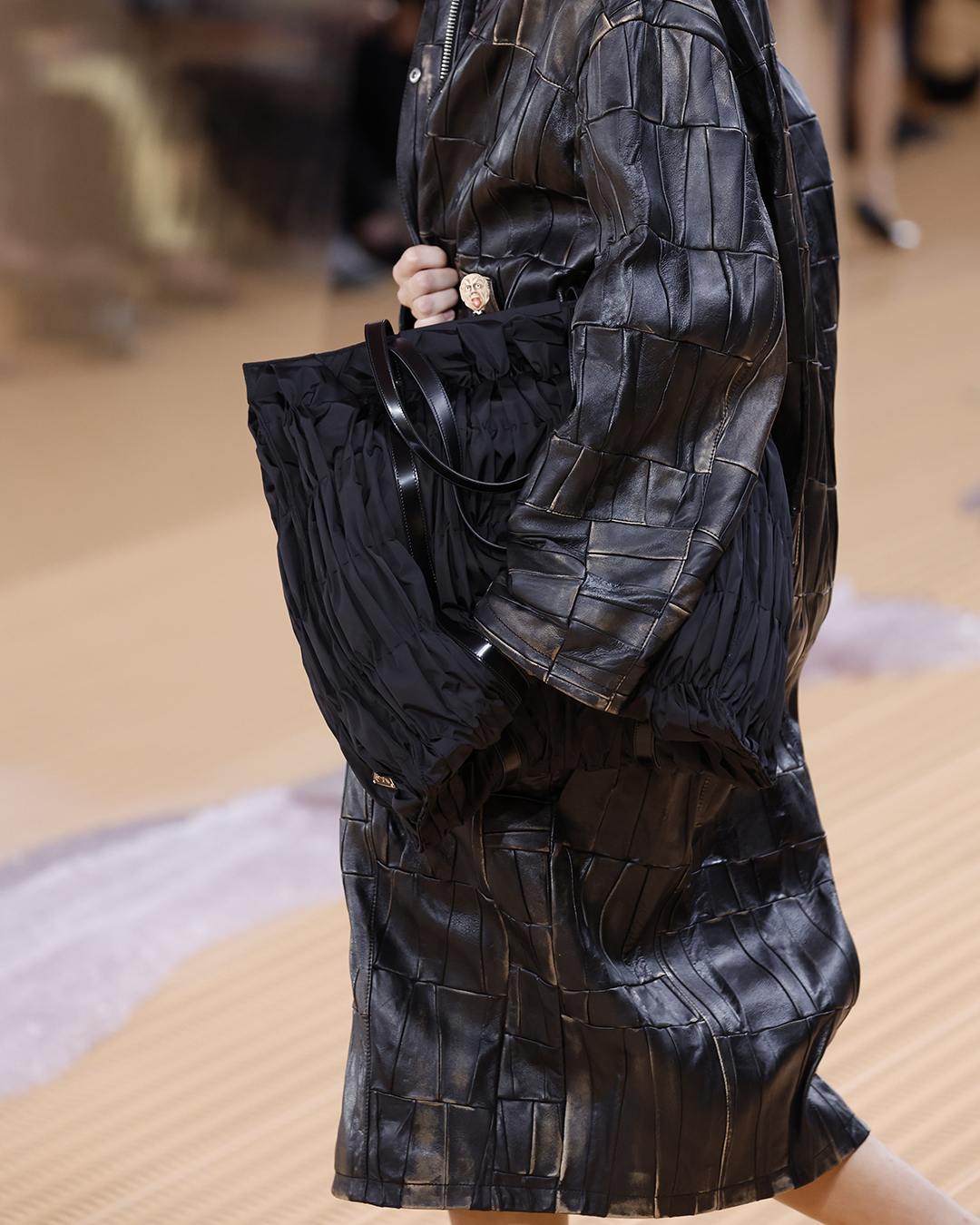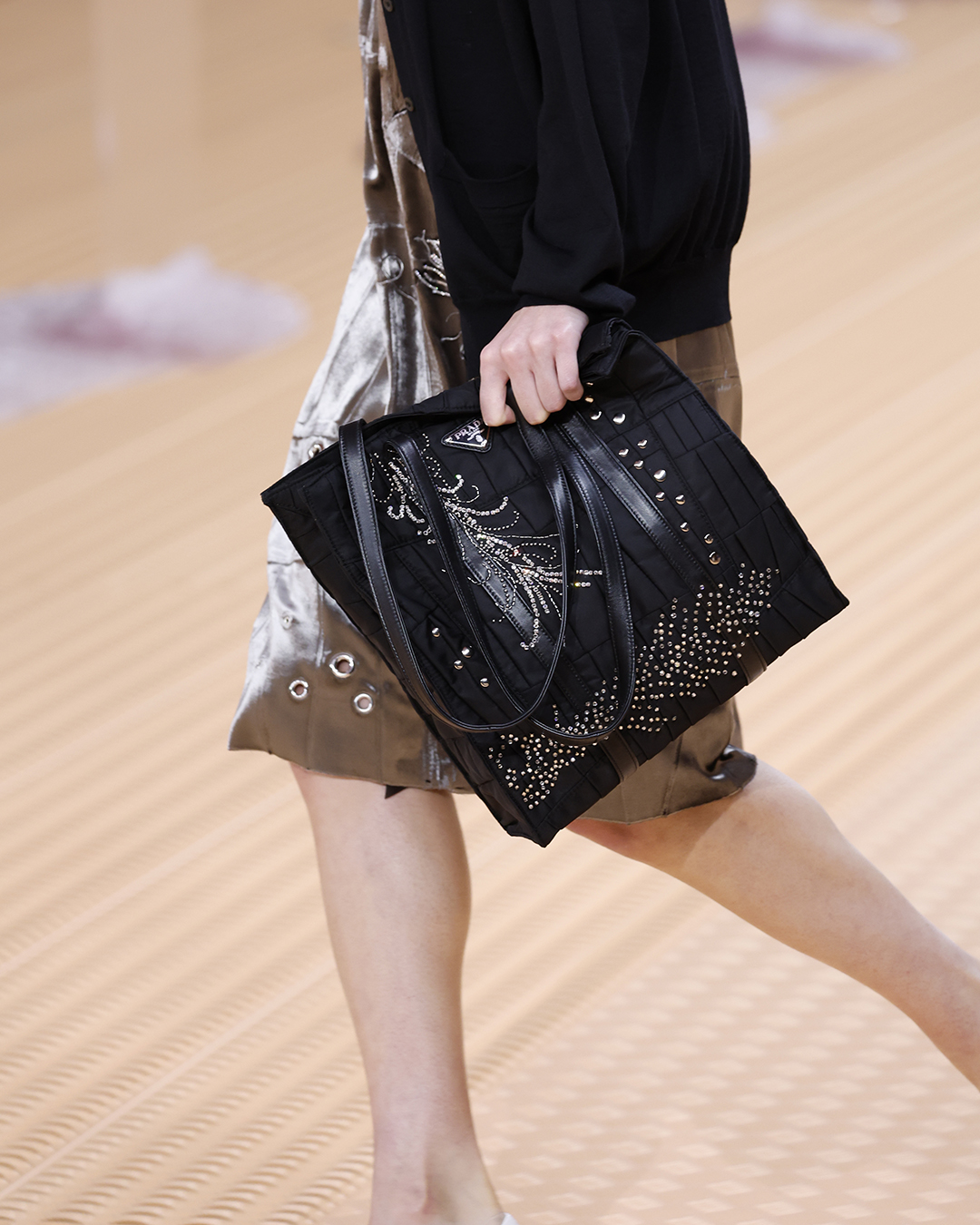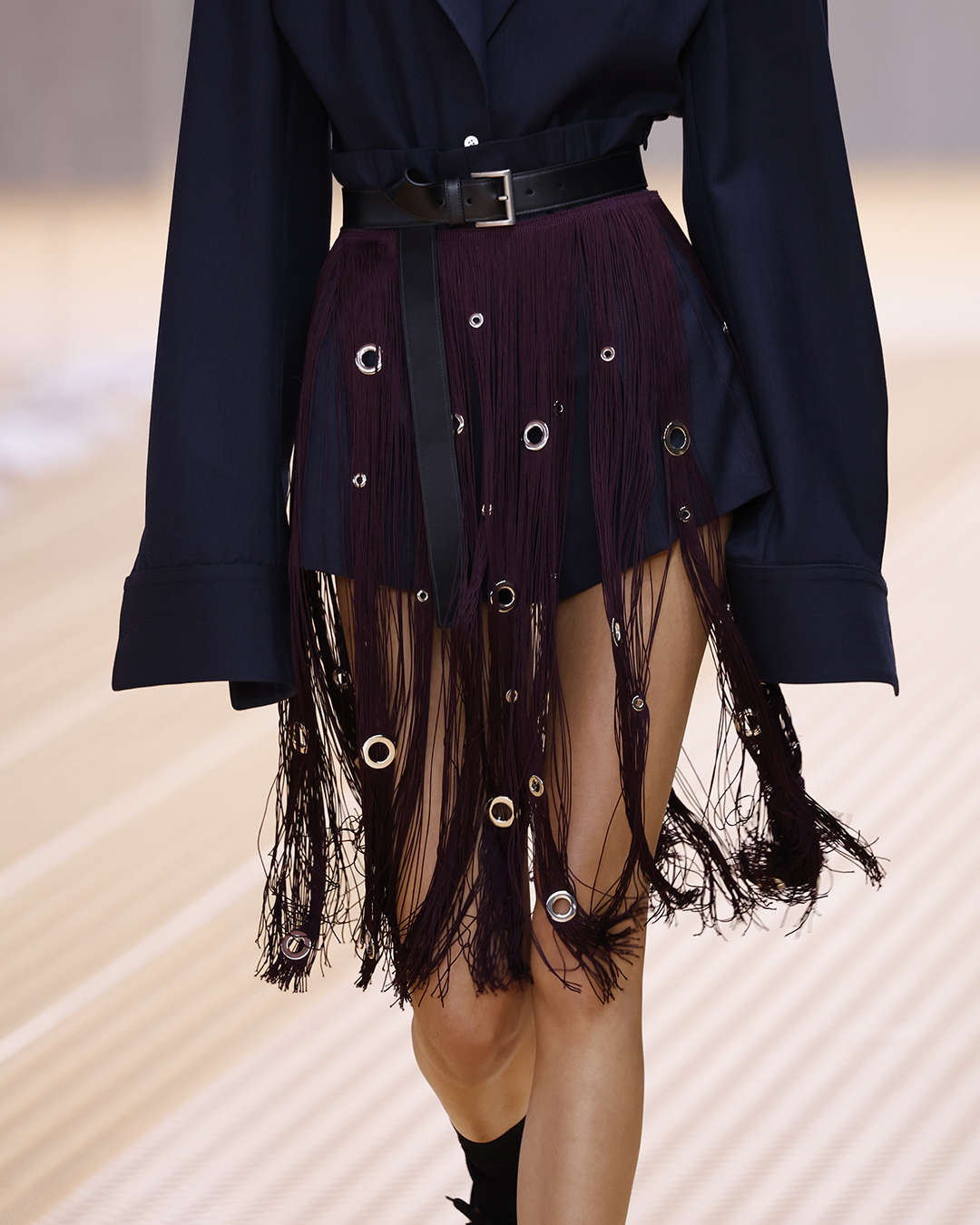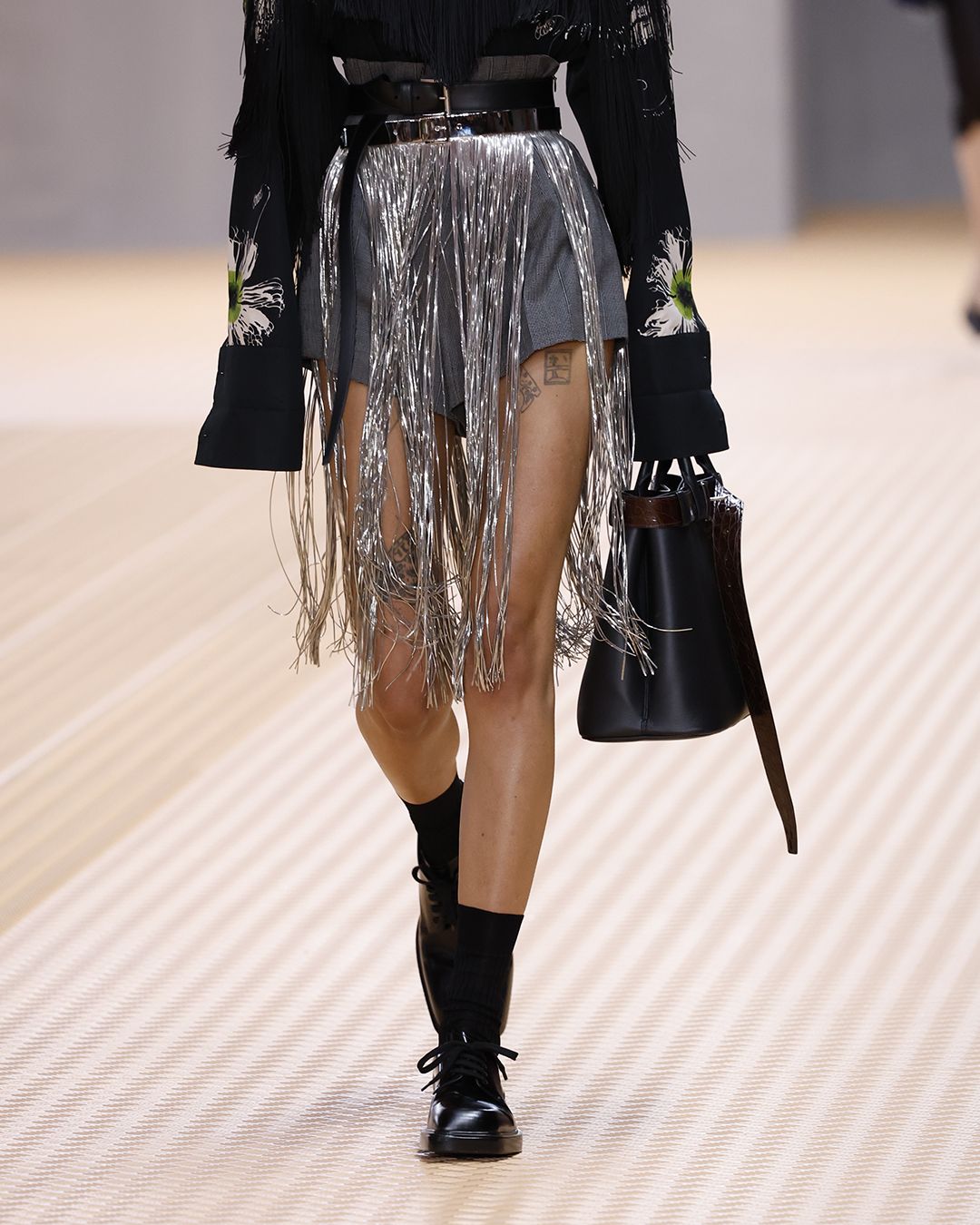 A top handle bag in calf leather with interchangeable belts was the additional bag that rounded out the new trio. Other embellishments on the bags included studs, hand-embroidered crystal, chain and stud detailing, and fringe and metal eyelets. These bags play on everything that is quintessentially Prada with House codes but do not stray from the curiosity and whimsical nature of the brand.
The Clothing
As for the clothing, this collection was strong in every sense of the word. Tailored silhouettes and dimensionality took center stage, from belted waistbands to strips of material sashaying down the runway. A few organza dresses floated down the runway, truly floated, and were paired with colorful shoes. Prada's shoes have become the go-to footwear of the front-row attendees at countless shows, and this collection followed suit.