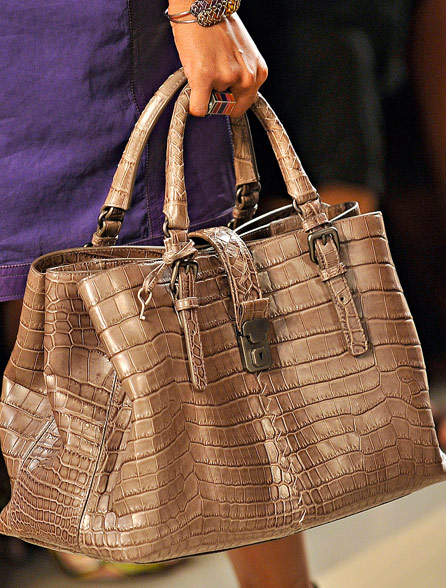 Images via Vogue.com
Bottega Veneta never disappoints. I realize that's something of a strong statement, but I honestly can't remember a time when I've looked through the handbag images from a Bottega show and thought, "Eh, these are ok." The bags are always utterly luxurious and usually quite functional on top of it. Tomas Maier knows where his brand's strengths lie, and as a result, the bag lovers in his customer base always get something utterly lustworthy for their patronage.
Despite a design or two that doesn't quite pass muster (riveting just make ostrich skin look strangely mottled on a few of these bags), Bottega Veneta Spring 2012 stands out as a very strong handbag collection in a season that's seen a few stinkers from brands that are usually reliable. Ladies, Bottega is still the Bottega you all know and love.