When looking at any runway collection from a major accessories brand (and especially a major European one), there's one thing you can usually count on seeing: leather, and a lot of it. Consumers have been conditioned to believe that leather is the ultimate in handbag luxury, and although there is good reason for that, plenty of it is also the magic of marketing—depending on the look you're going for, another material might be lighter weight, more durable, better at taking dye, easier to embellish, more waterproof, or any number of other characteristics that are often nice to have in a handbag. But leather is what brands have conditioned the market for, so leather is what sells, and it's what top-tier luxury brands use almost all the time. Except, it seems, on Dior's Spring 2019 runway.
Although Dior's models toted a leather bag here and there, the vast majority of the collection was given over to textiles, Dior's logo jacquard and beyond. Many of the bags expanded on two popular lines the brand already has up and running: the relaunched Dior Saddle Bag and the Dior Book Tote.
The Saddle was slimmed down for convertible belt bags (which were shown on the runway with both their belt and crossbody options, which gave the look a harness vibe), while the Book Tote was converted into messengers and slim sling bags, strapped with thick Dior logo webbing. The latter sometimes took on an Army Surplus vibe, and with pre-doodled embellishments, the look was very similar to the khaki green canvas messenger bags Chanel had in its feminist protest-themed collection several years ago. Check out all the bags from the collection below.
[Photos via Vogue Runway]
1 / 24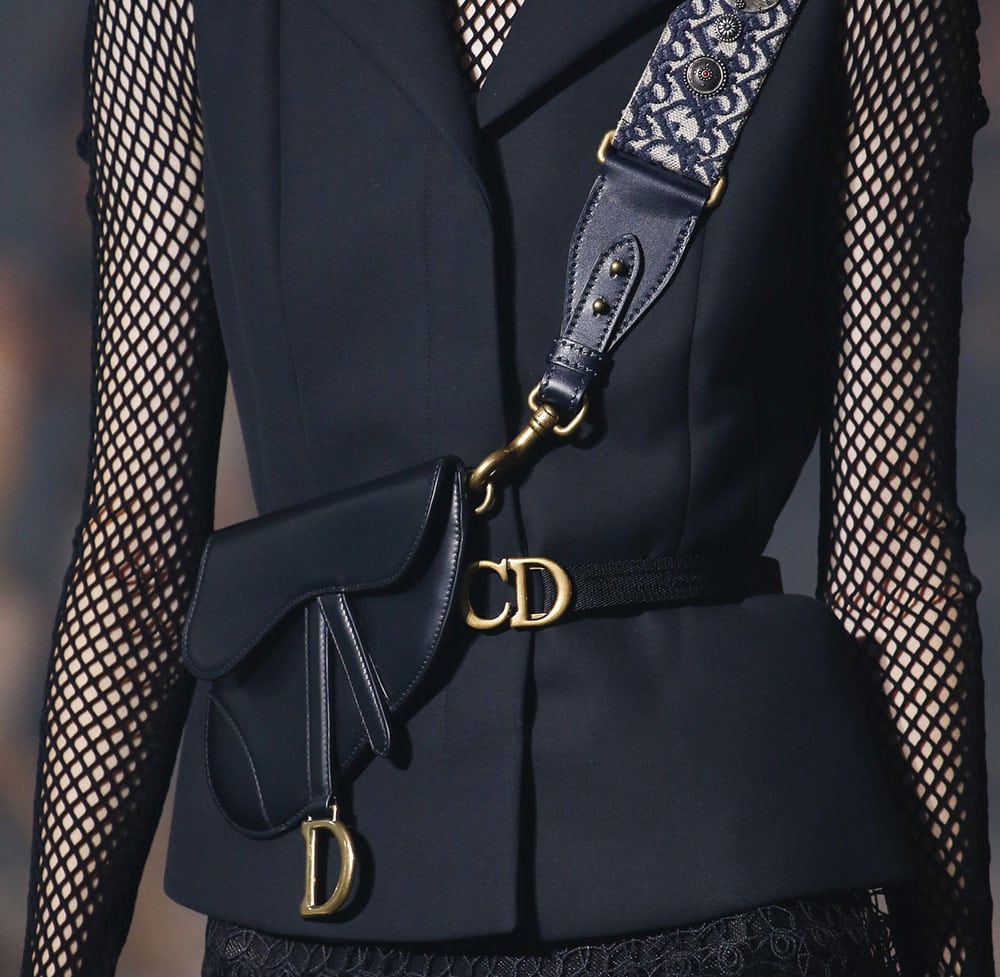 2 / 24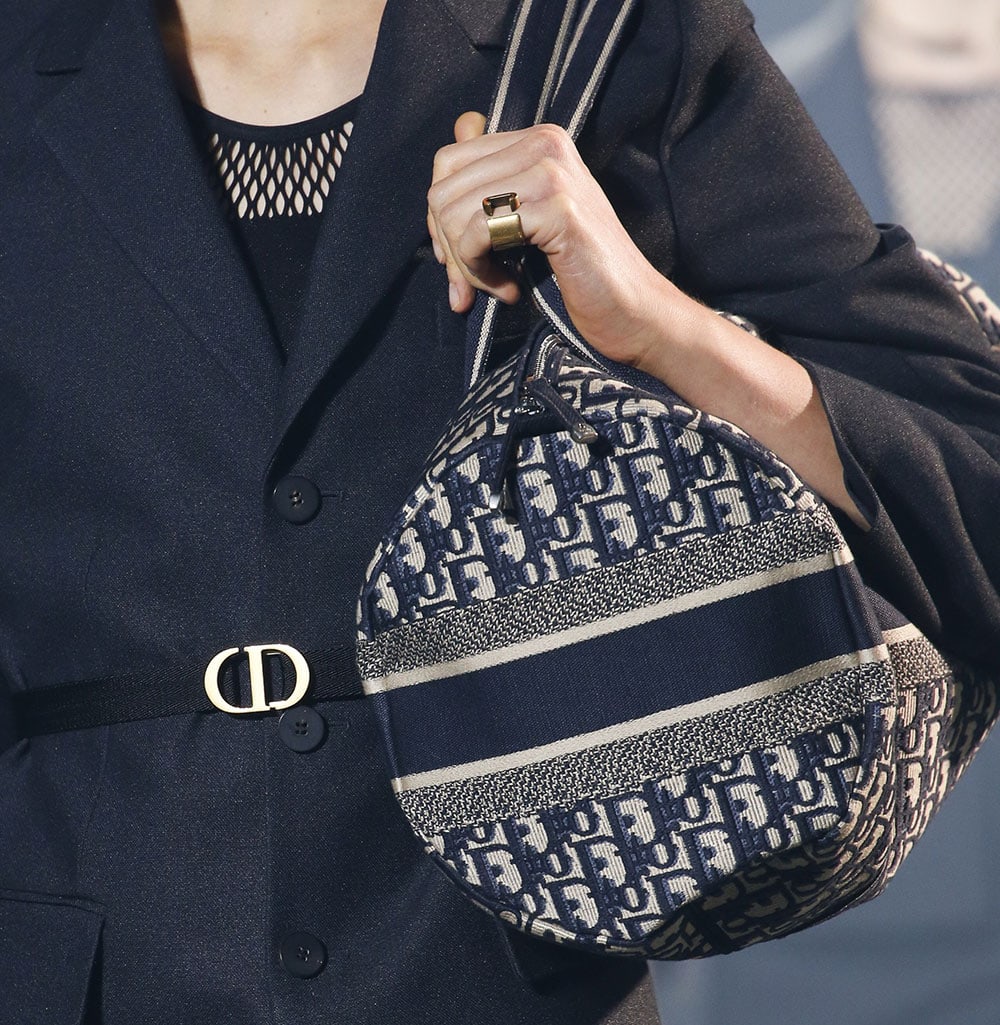 3 / 24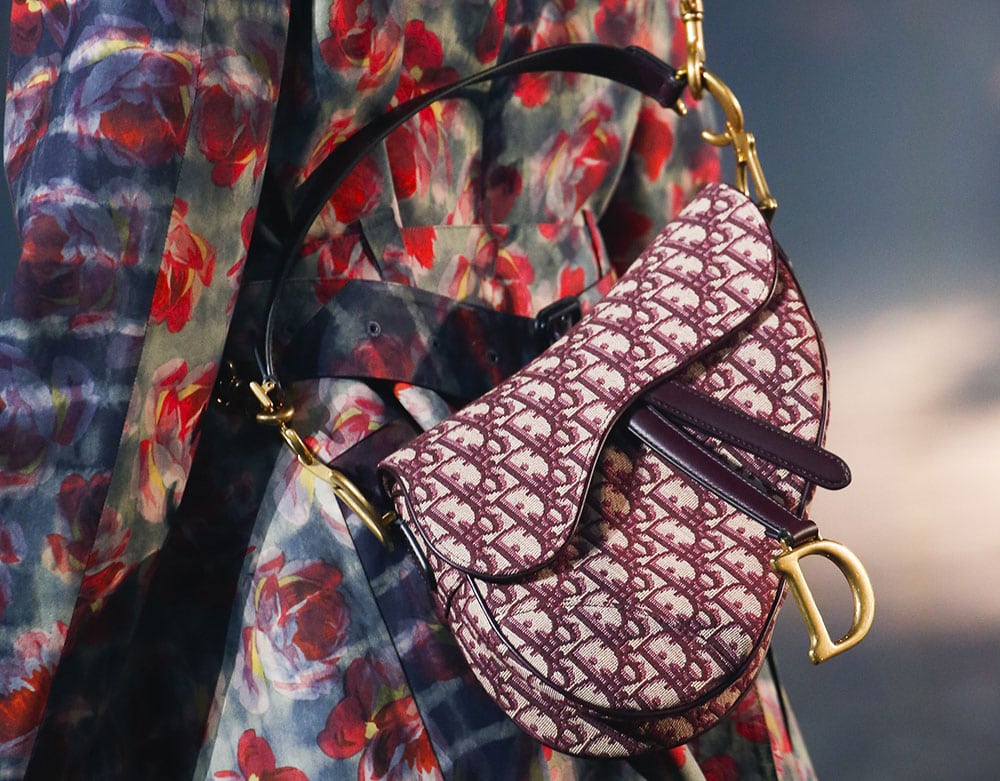 4 / 24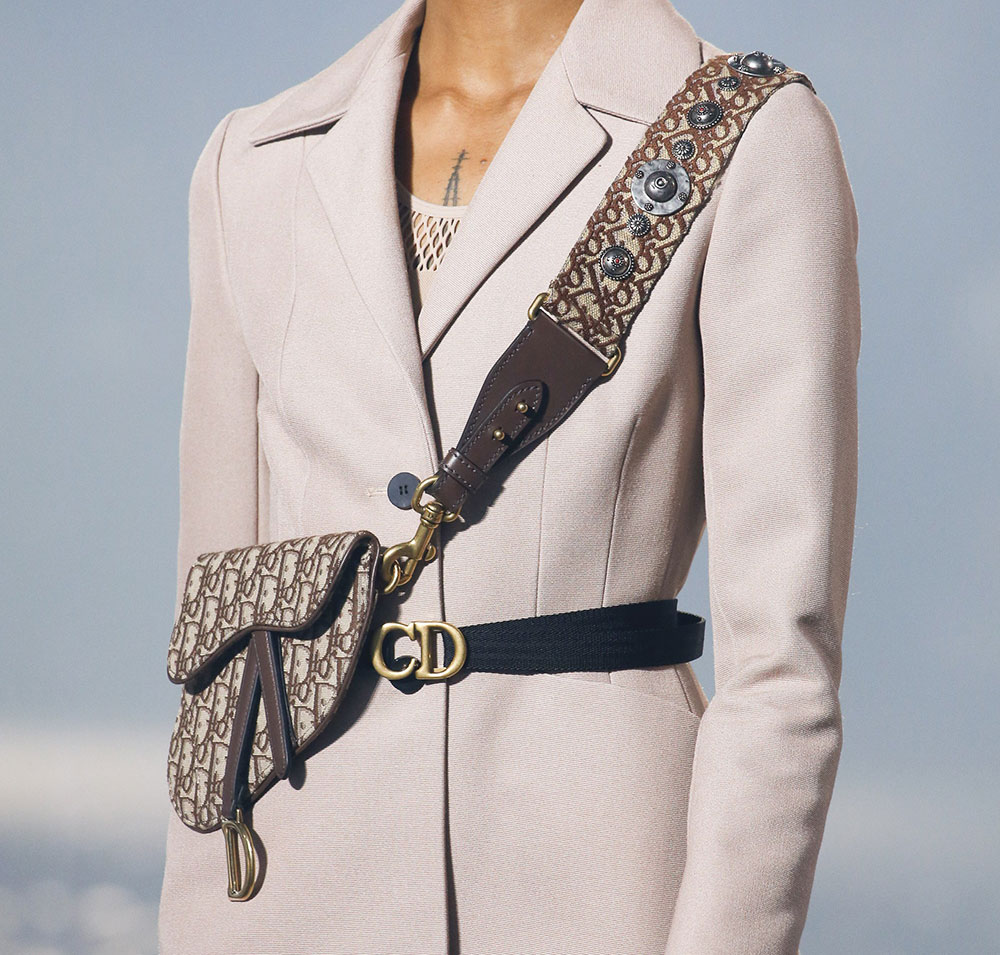 5 / 24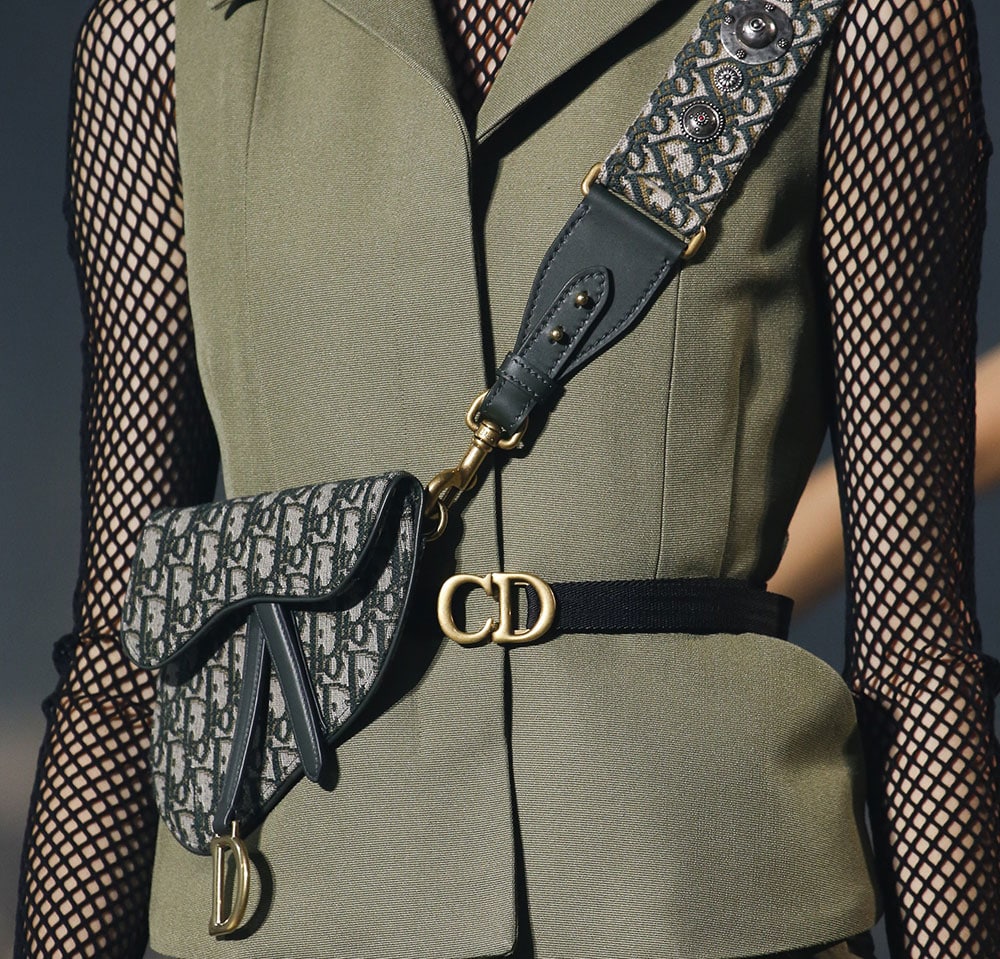 6 / 24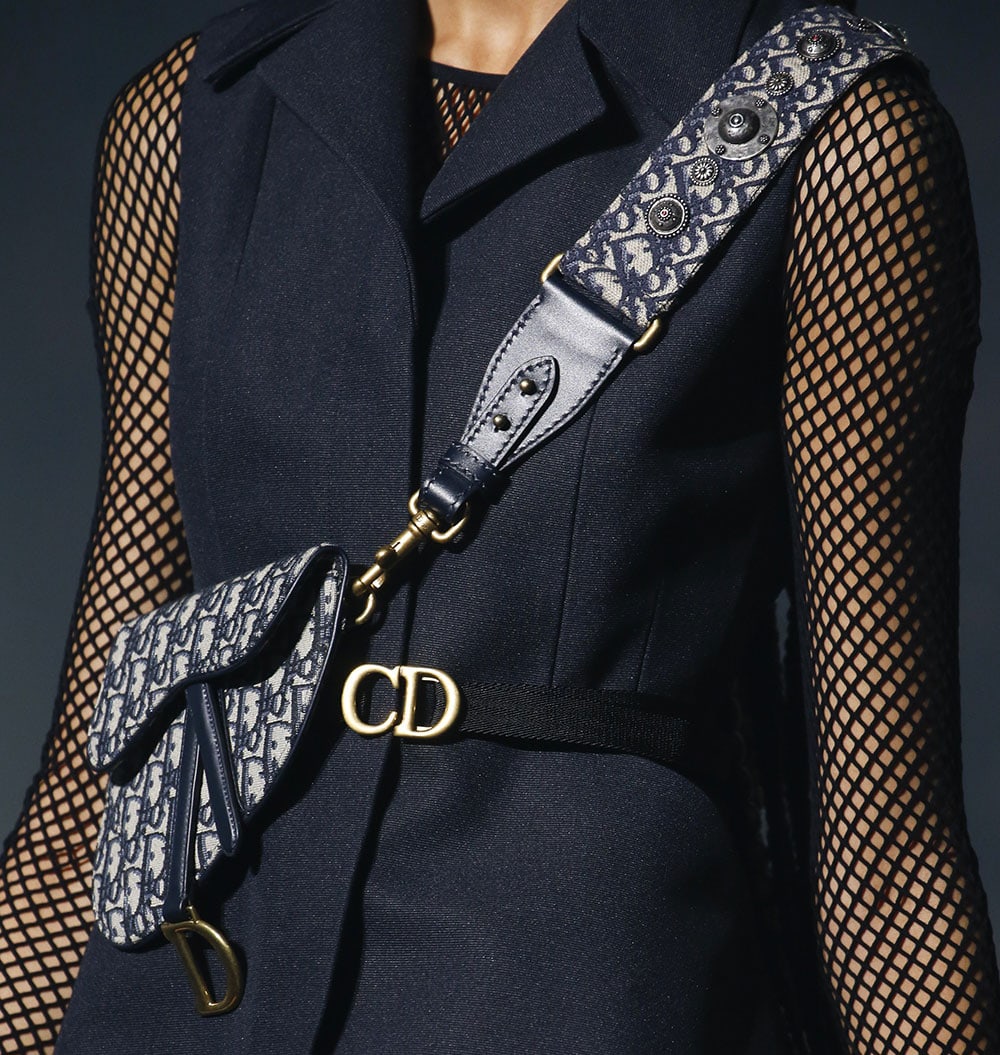 7 / 24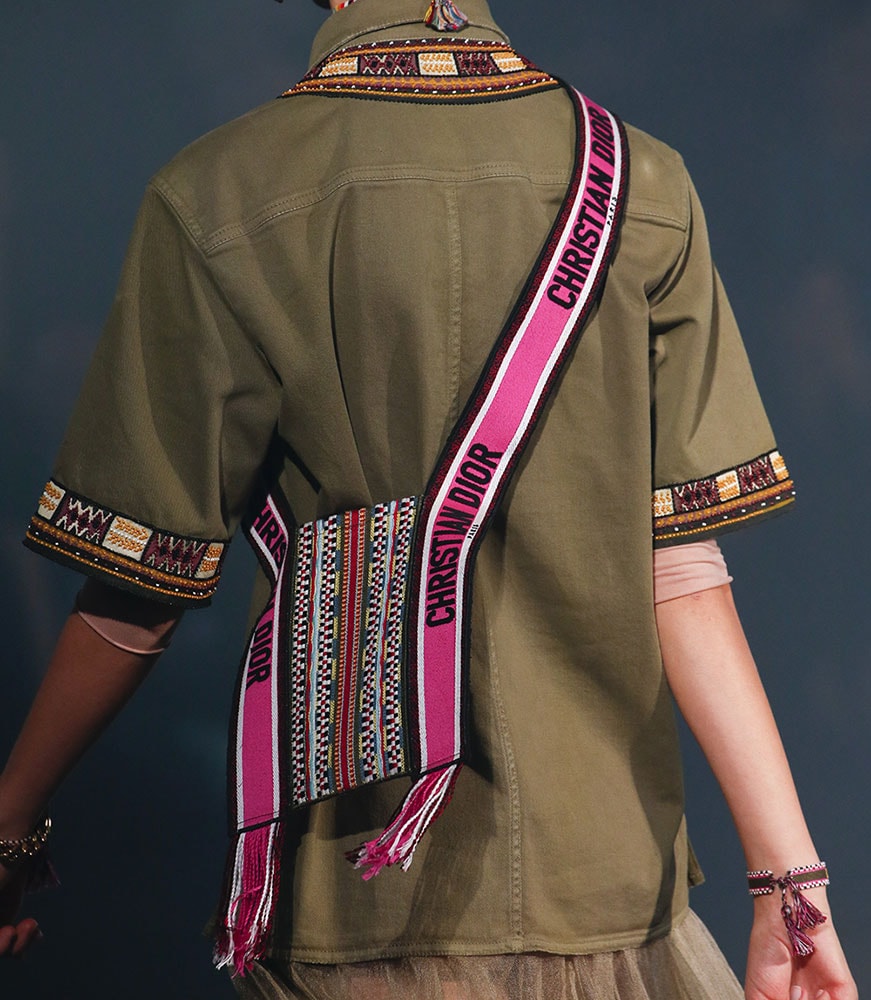 8 / 24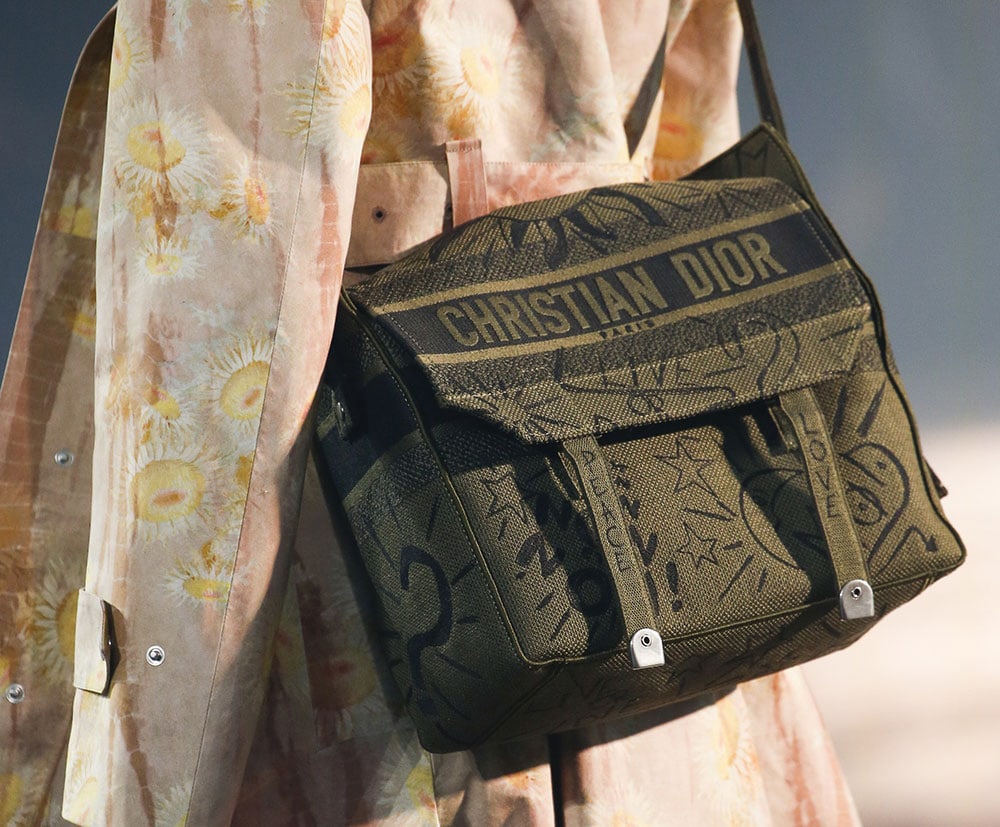 9 / 24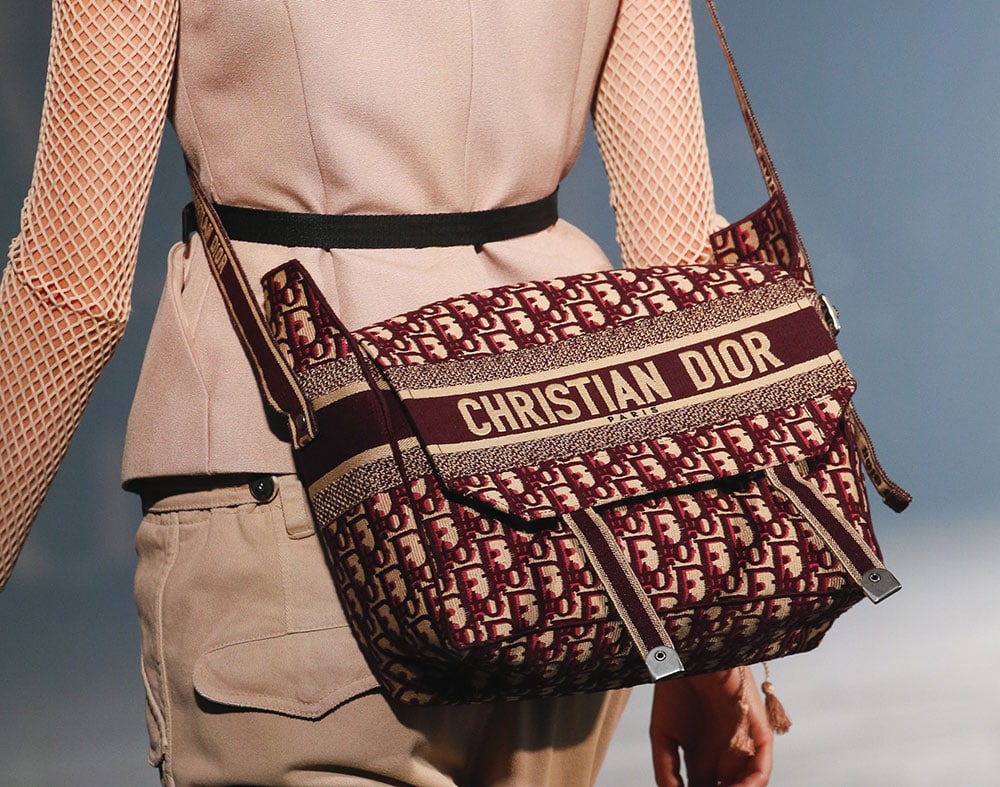 10 / 24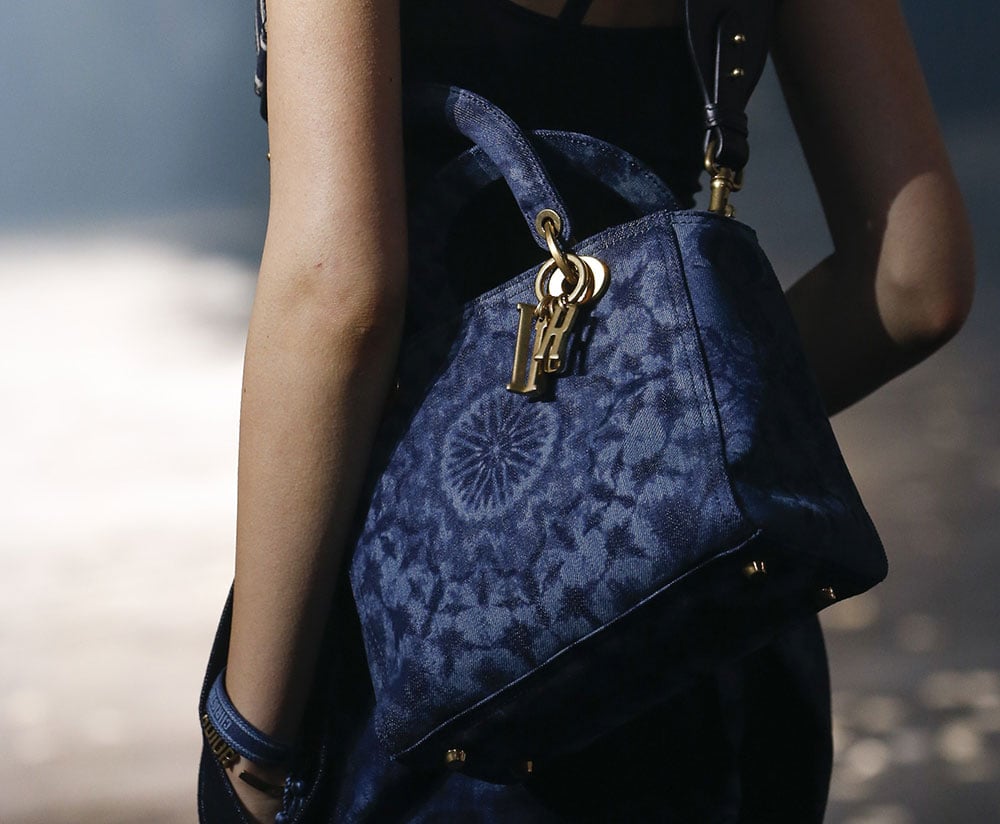 11 / 24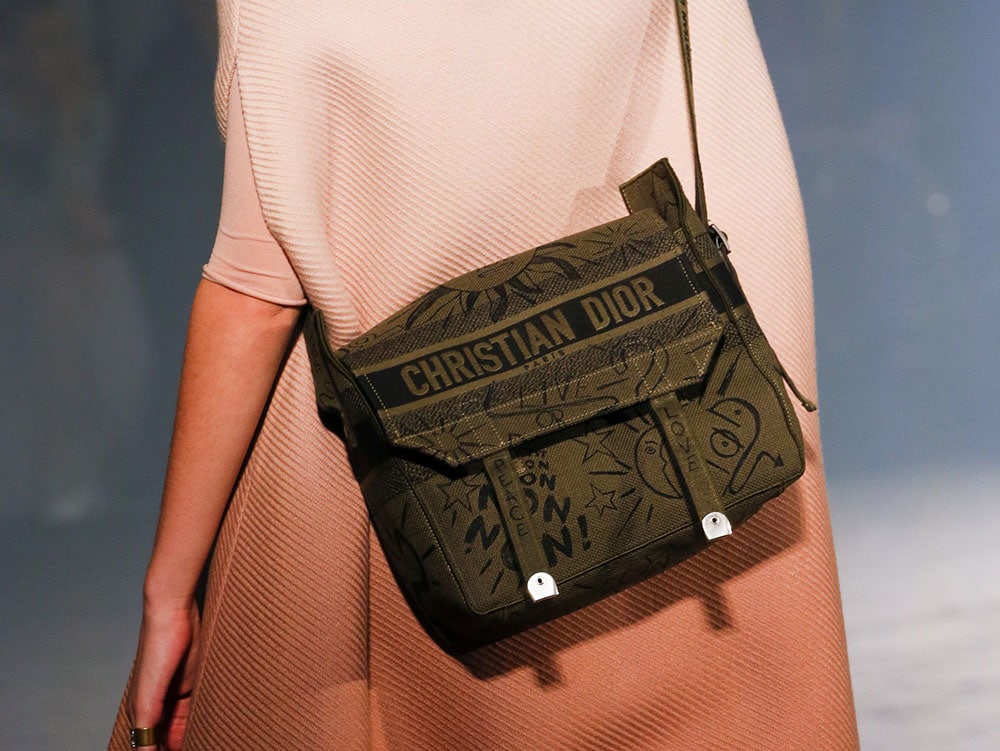 12 / 24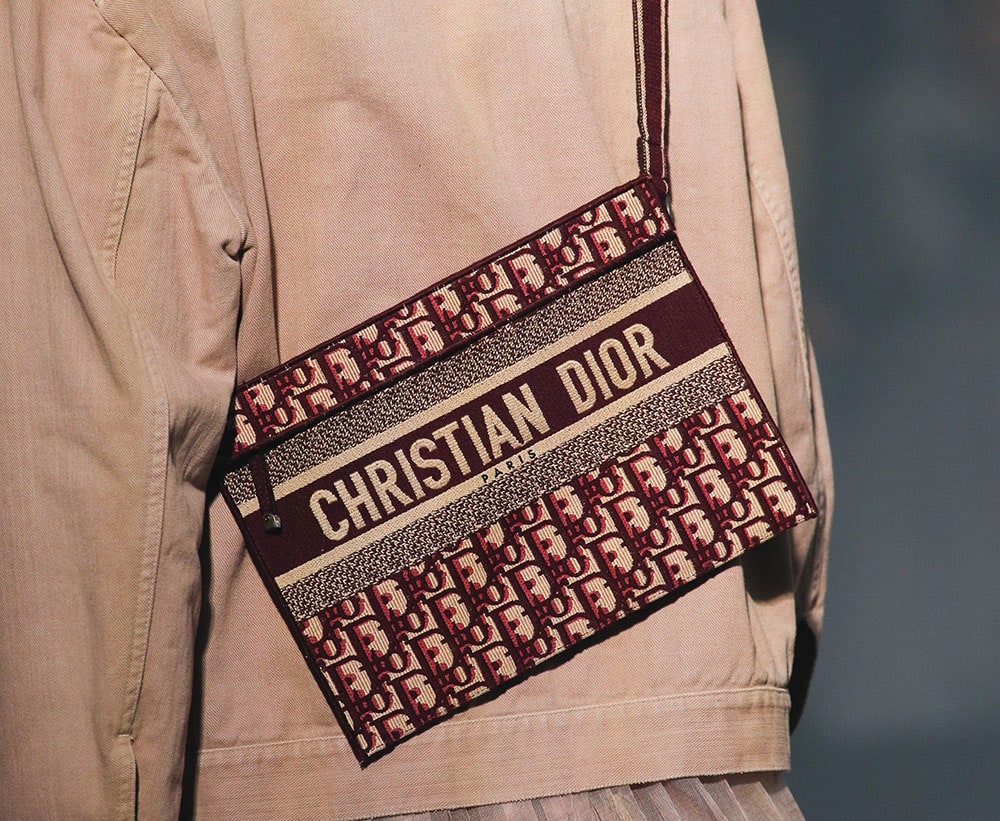 13 / 24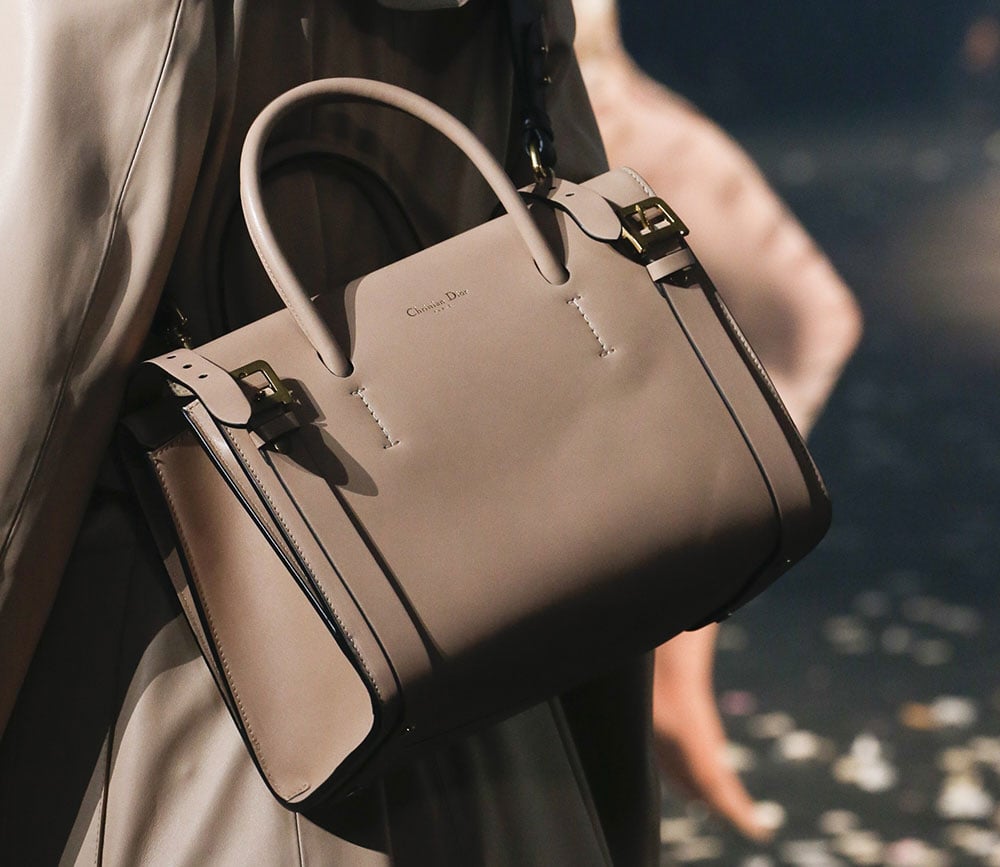 14 / 24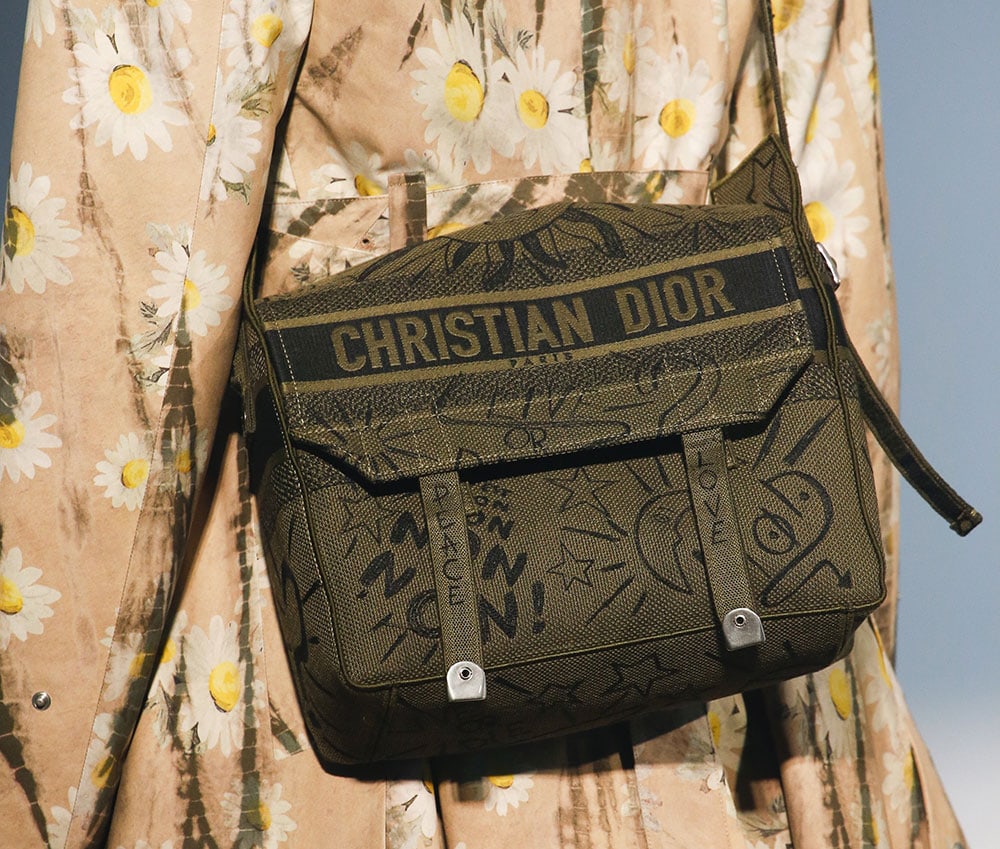 15 / 24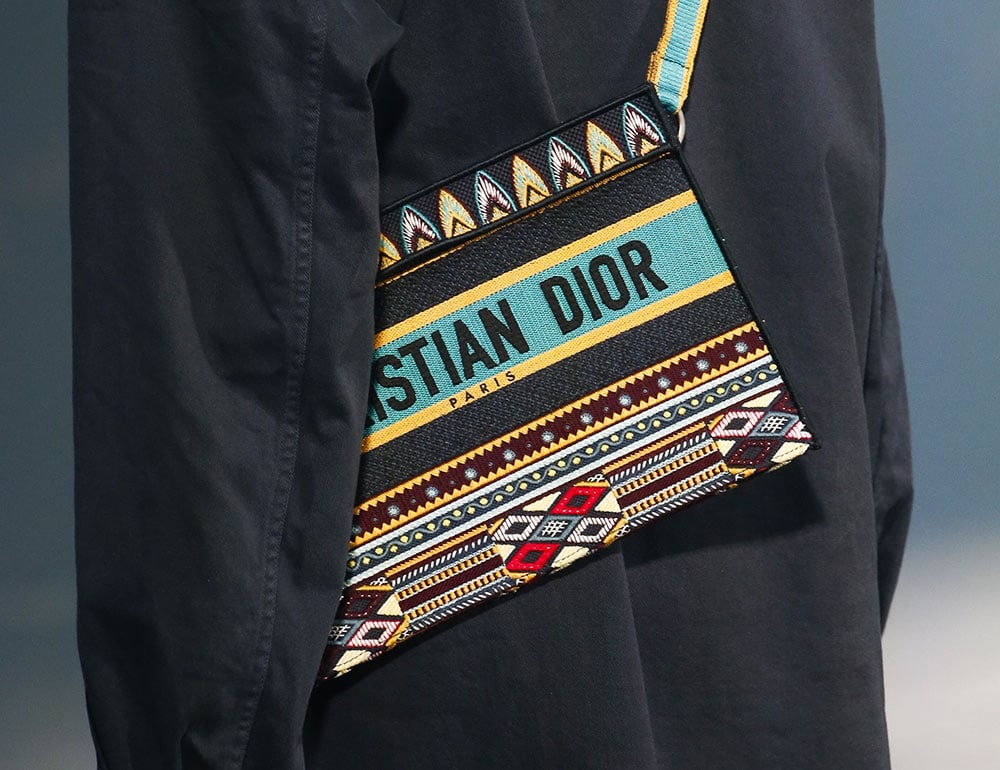 16 / 24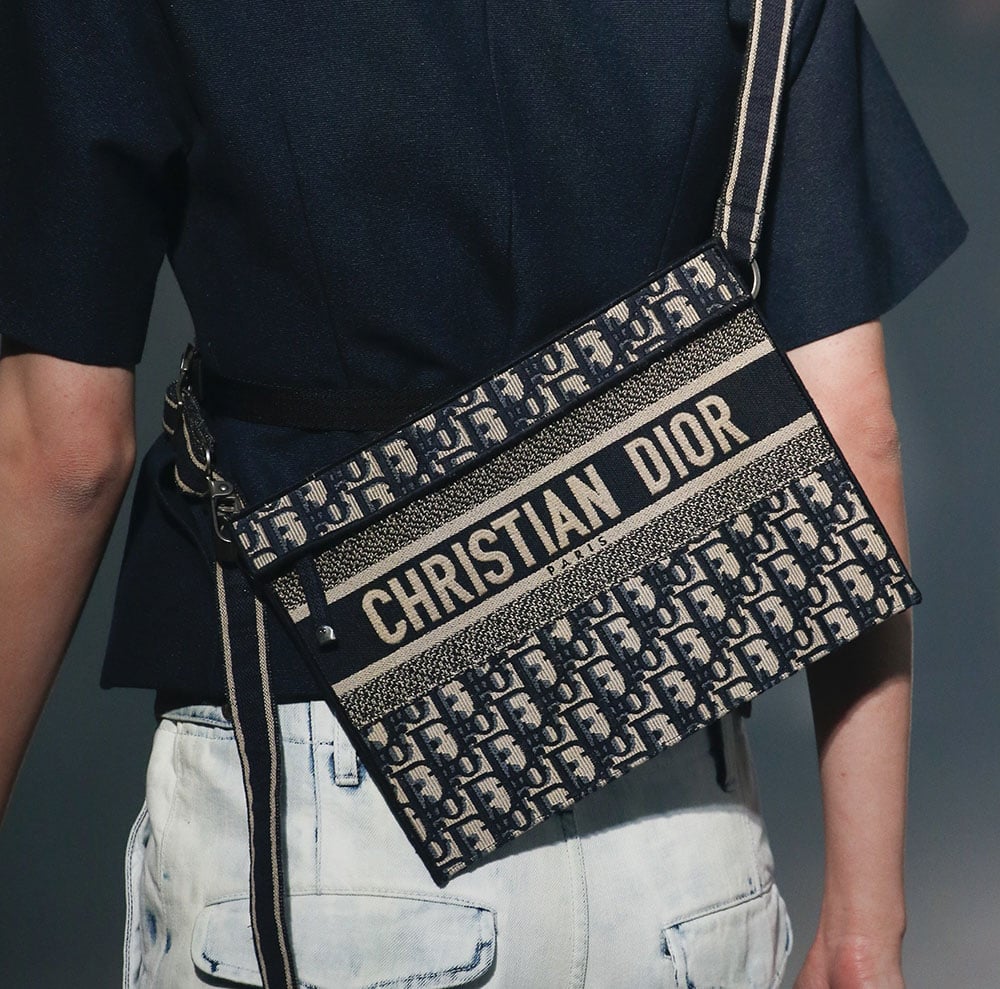 17 / 24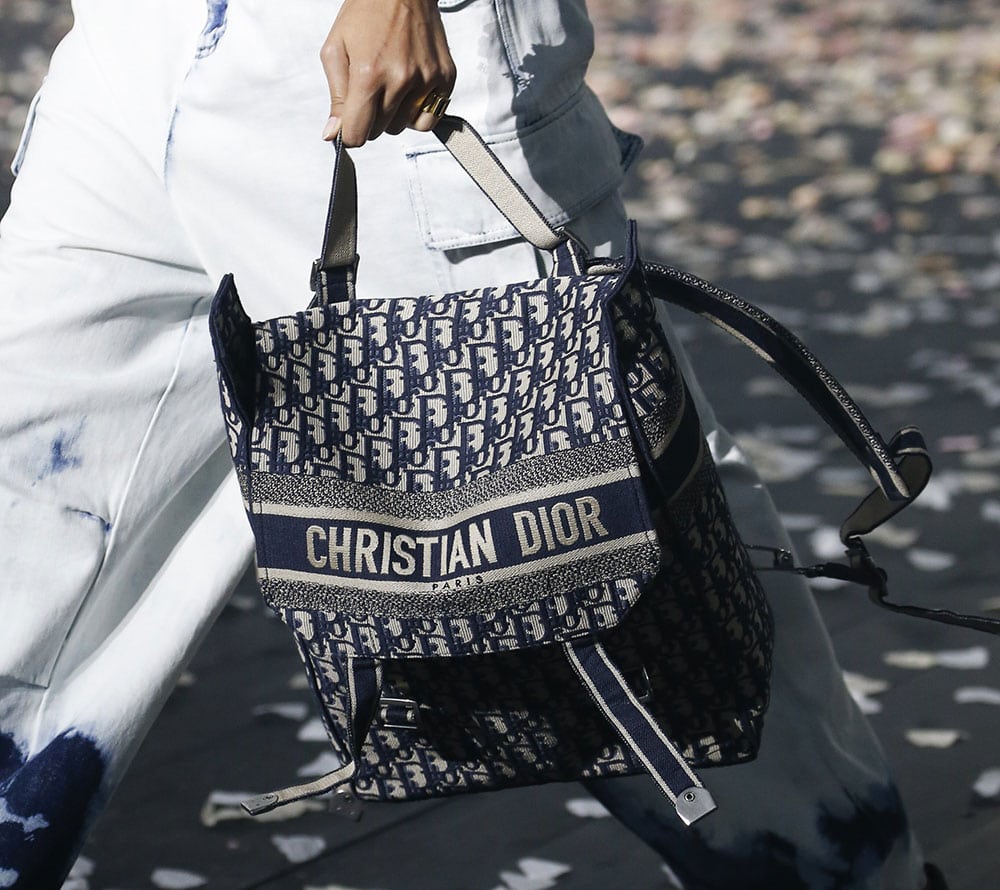 18 / 24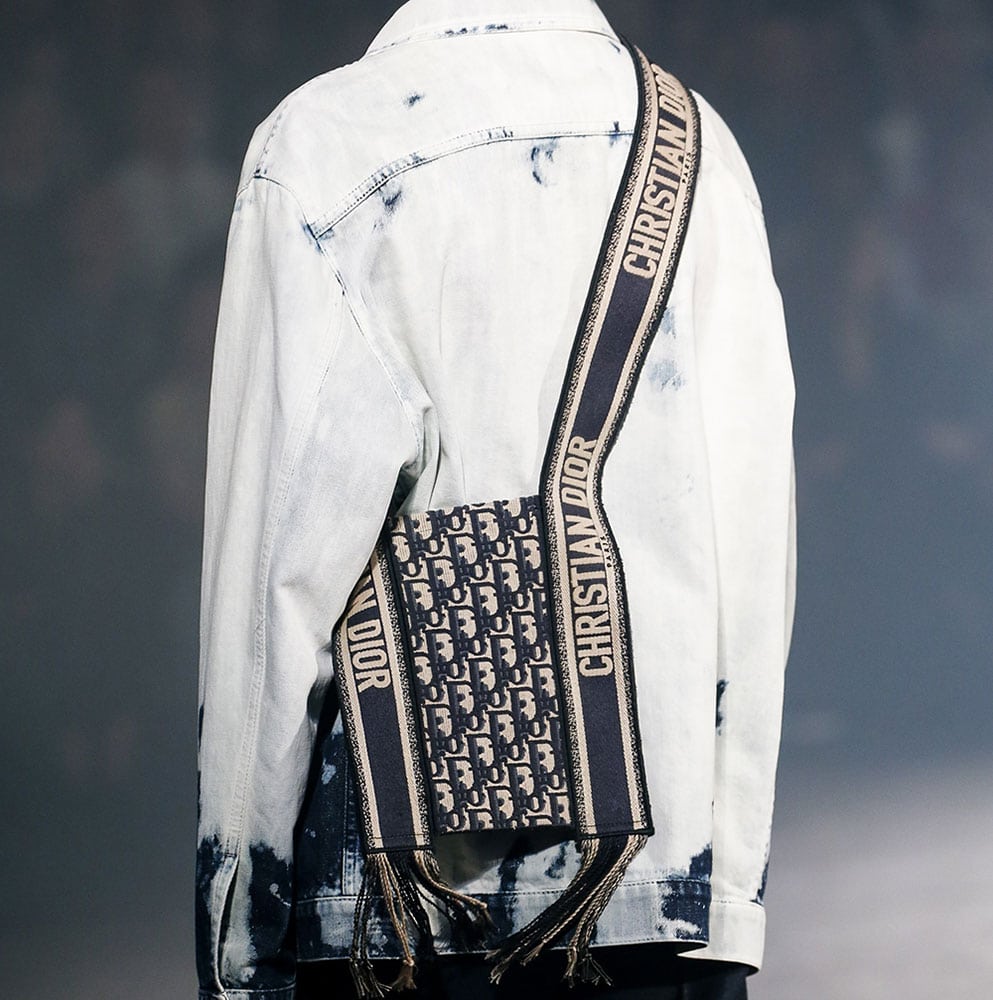 19 / 24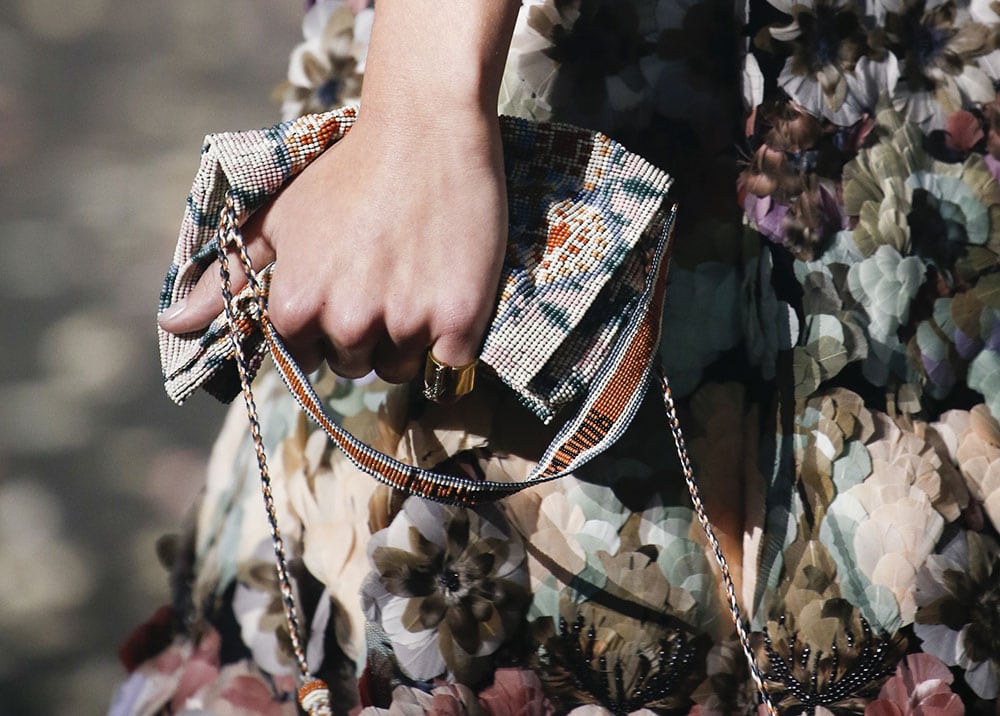 20 / 24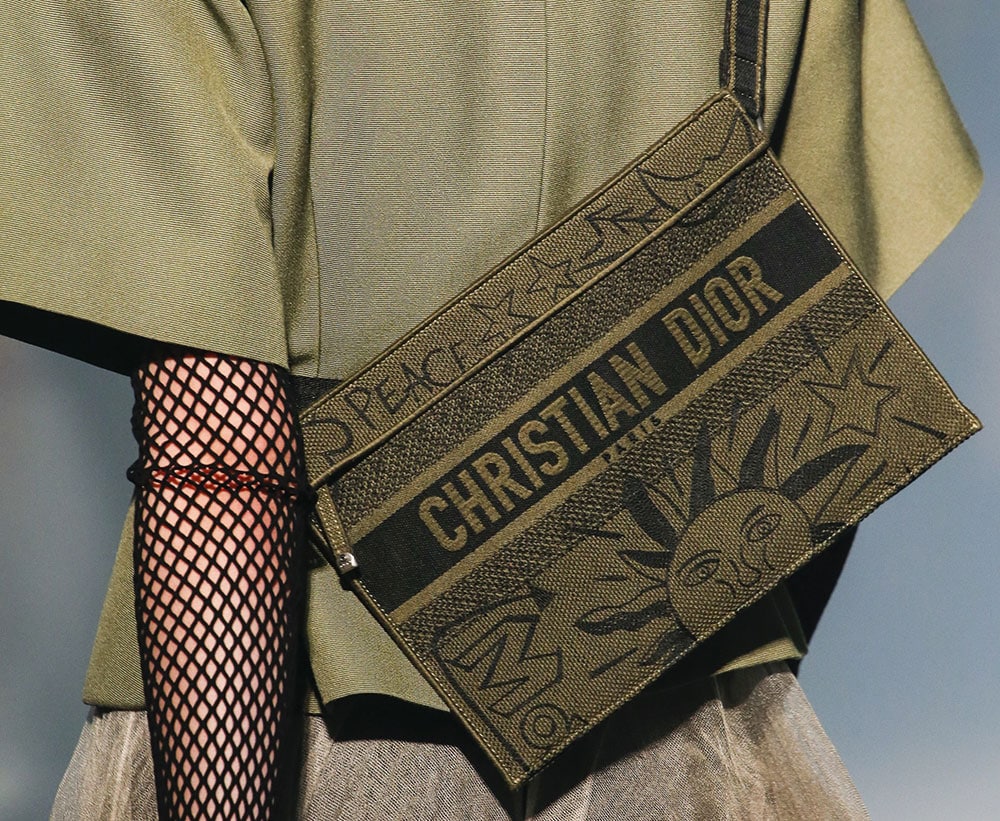 21 / 24
22 / 24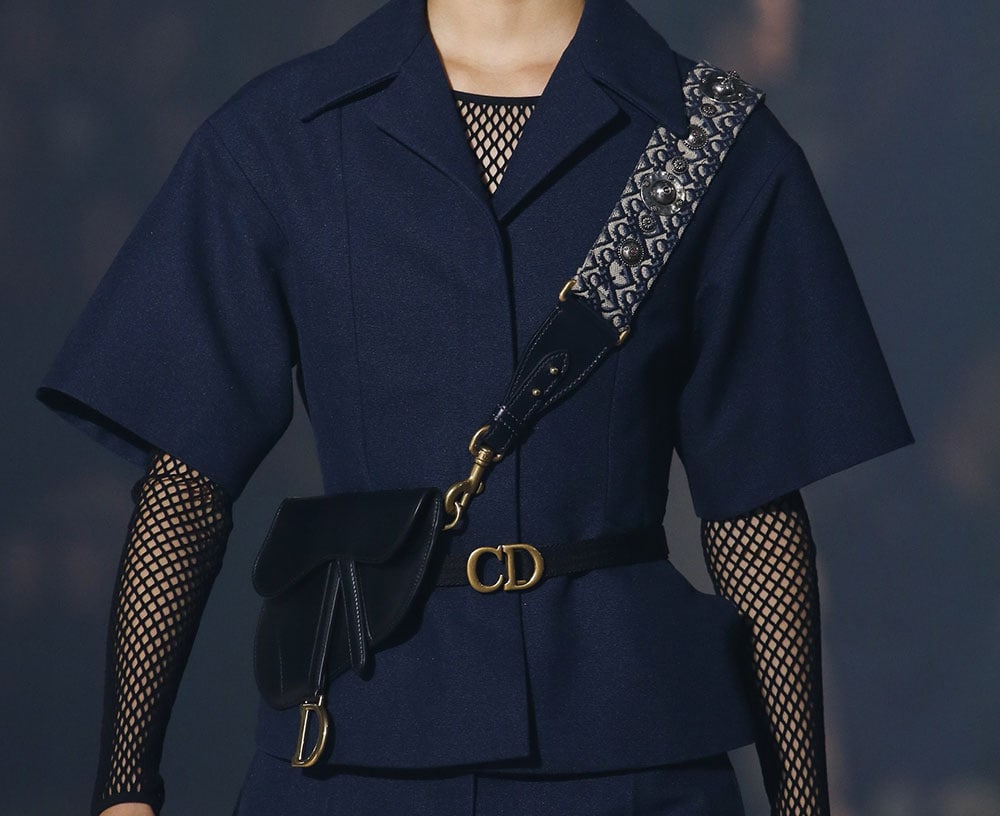 23 / 24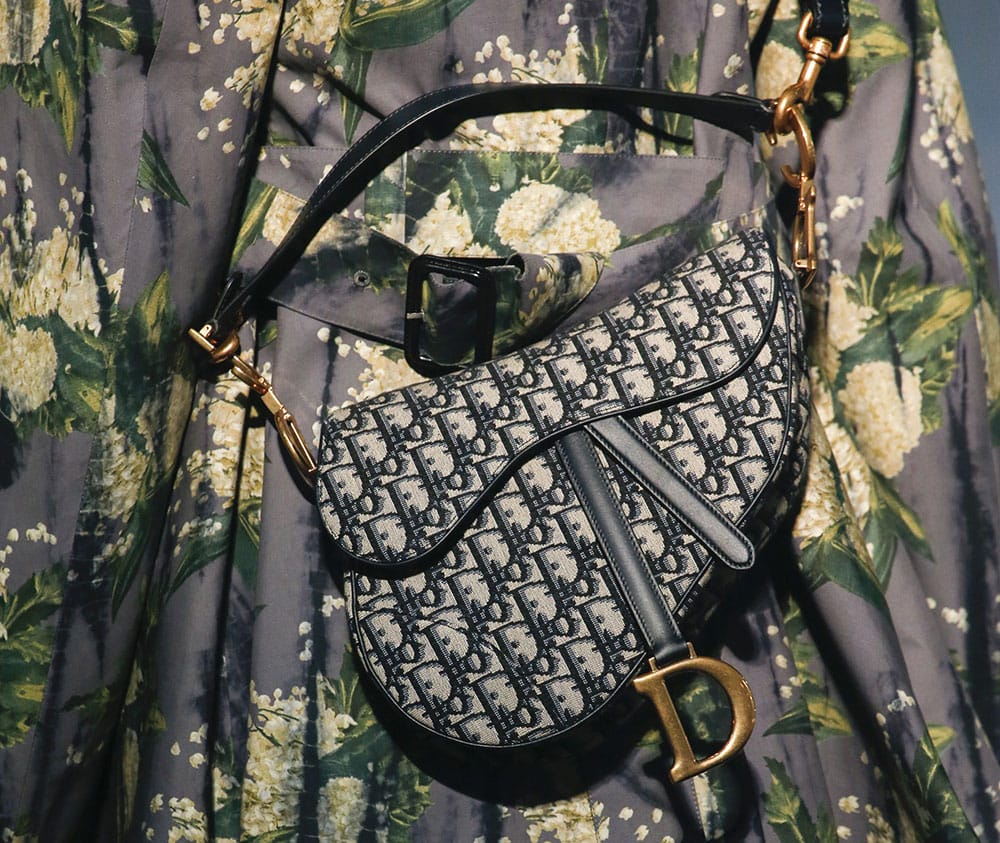 24 / 24