The most important clue to what you're going to find in any particular Chanel collection is what's happening with the set. Over the years, Chanel has transformed Paris's Grand Palais into everything from a supermarket to a data center to an iceberg, none of which was done to tease out subtle references in the clothing. Karl Lagerfeld hits things right on the nose, aesthetically, and if the set looks like a grocery store, then he's going to give you a handbag wrapped up like butchered meat. Lagerfeld wants you to get the subtext.
For Chanel Spring 2018, the brand recreated the cliffs and waterfalls of the Gorges du Verdon as the backdrop for the collection, which included both plenty of shades of blue and lots of nods to the elements encountered by hikers, if not actual outdoor clothes themselves. That means lots of patent leather and clear vinyl, the latter coming in the form of big, beachy totes, bucket bags and clutches, as well as not-exactly-hiking boots.
Most of the bags that weren't crystal clear were at least a couple shades of blue, giving the collection a serenely watercolored mood that felt both pretty and wearable. Check out all of the runway bags below.
[Photos via Vogue Runway]
1 / 59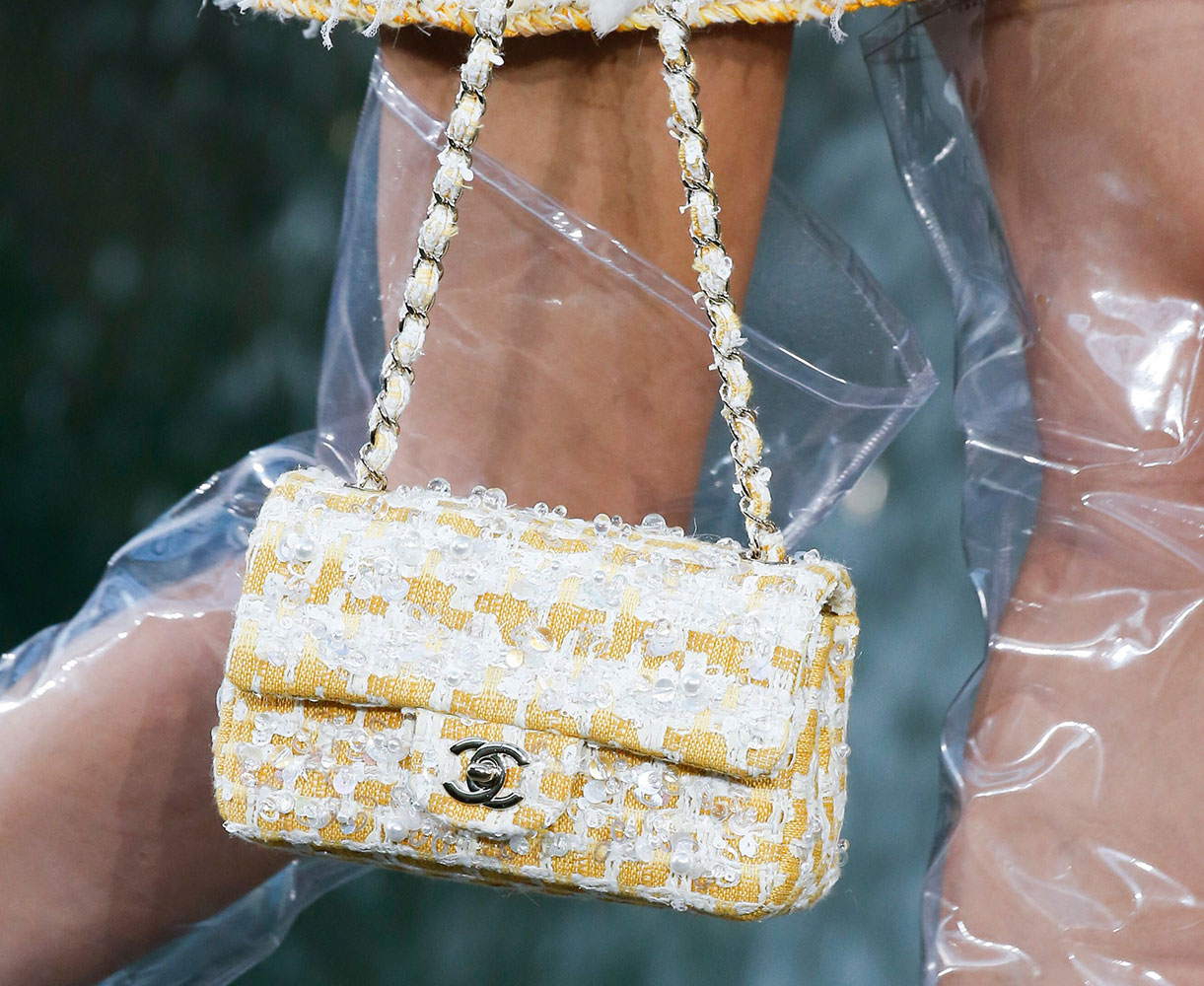 2 / 59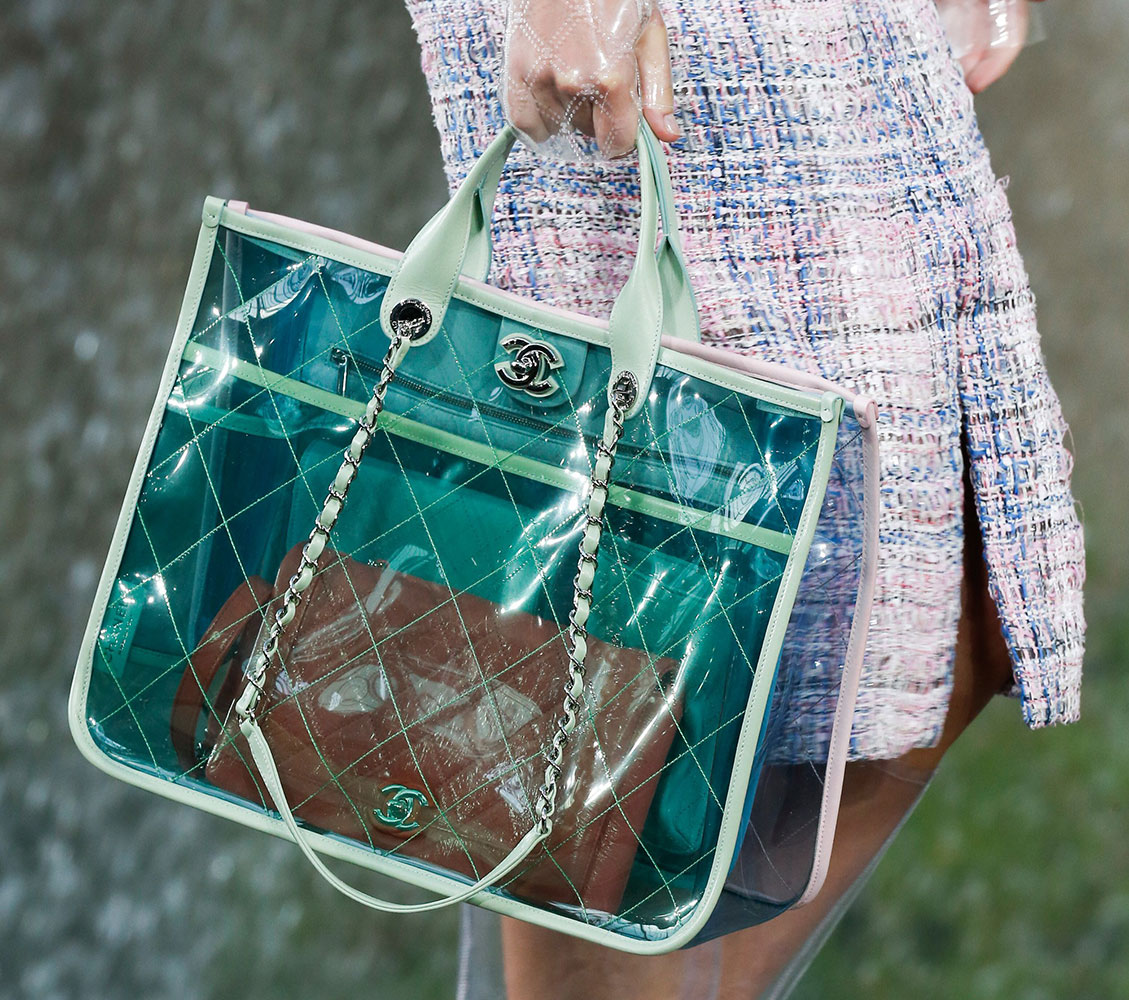 3 / 59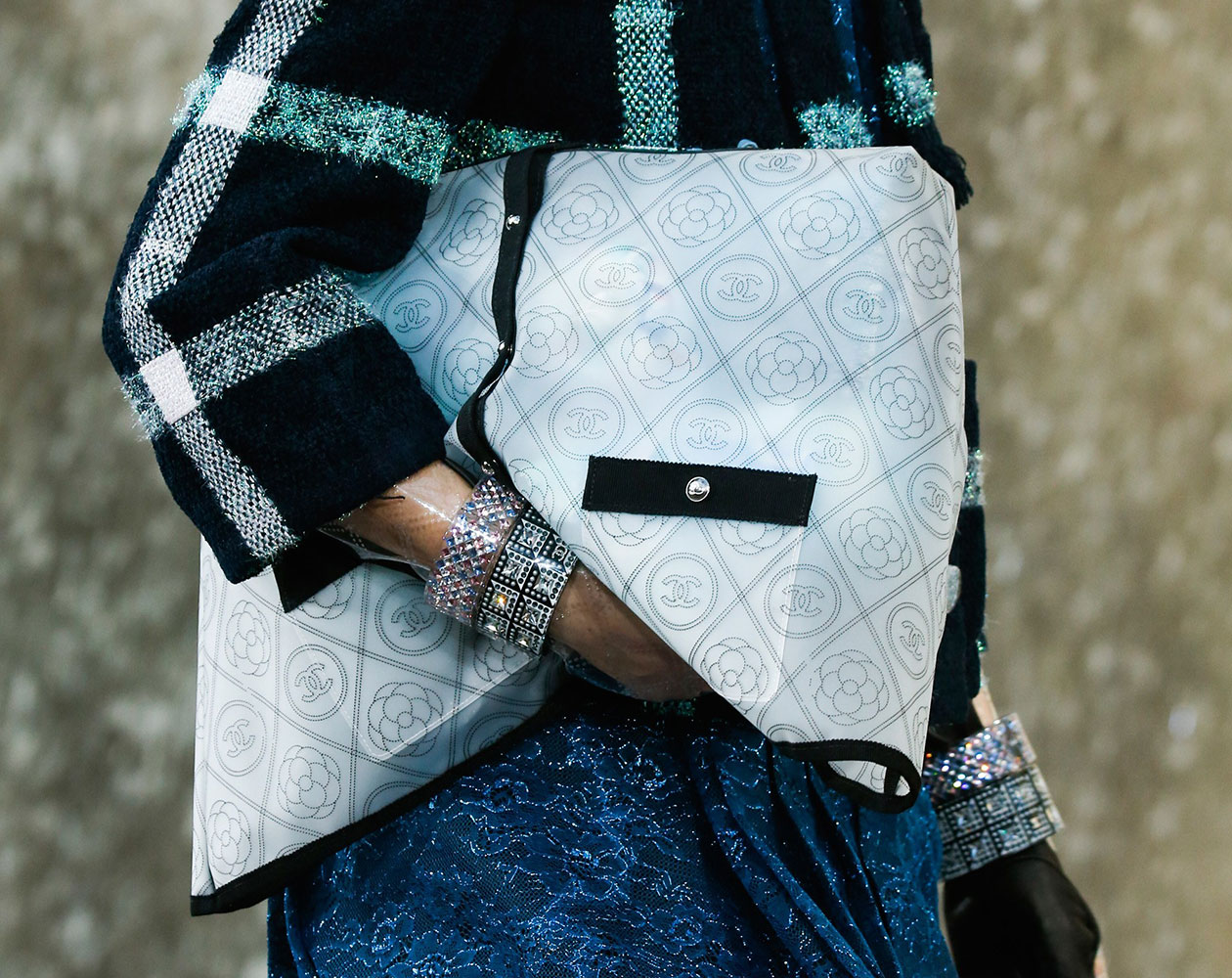 4 / 59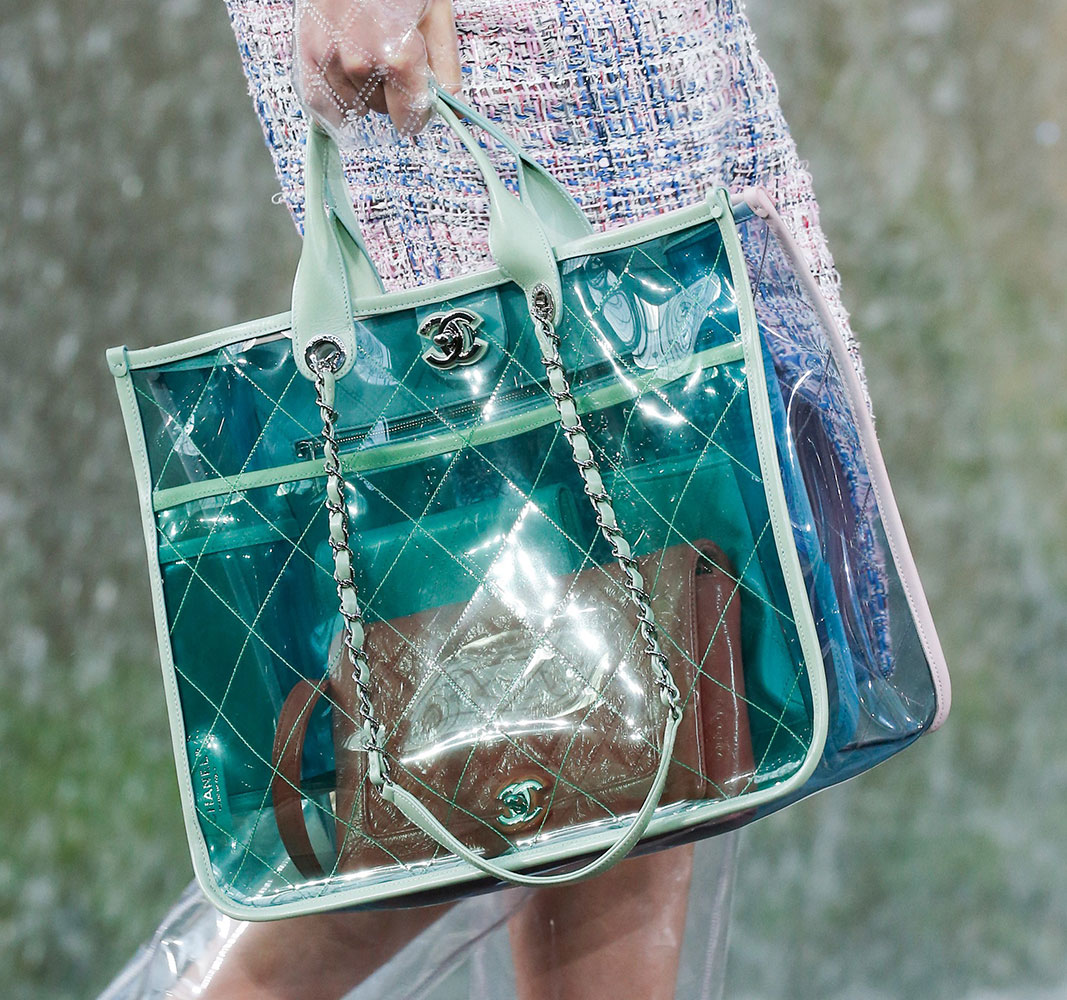 5 / 59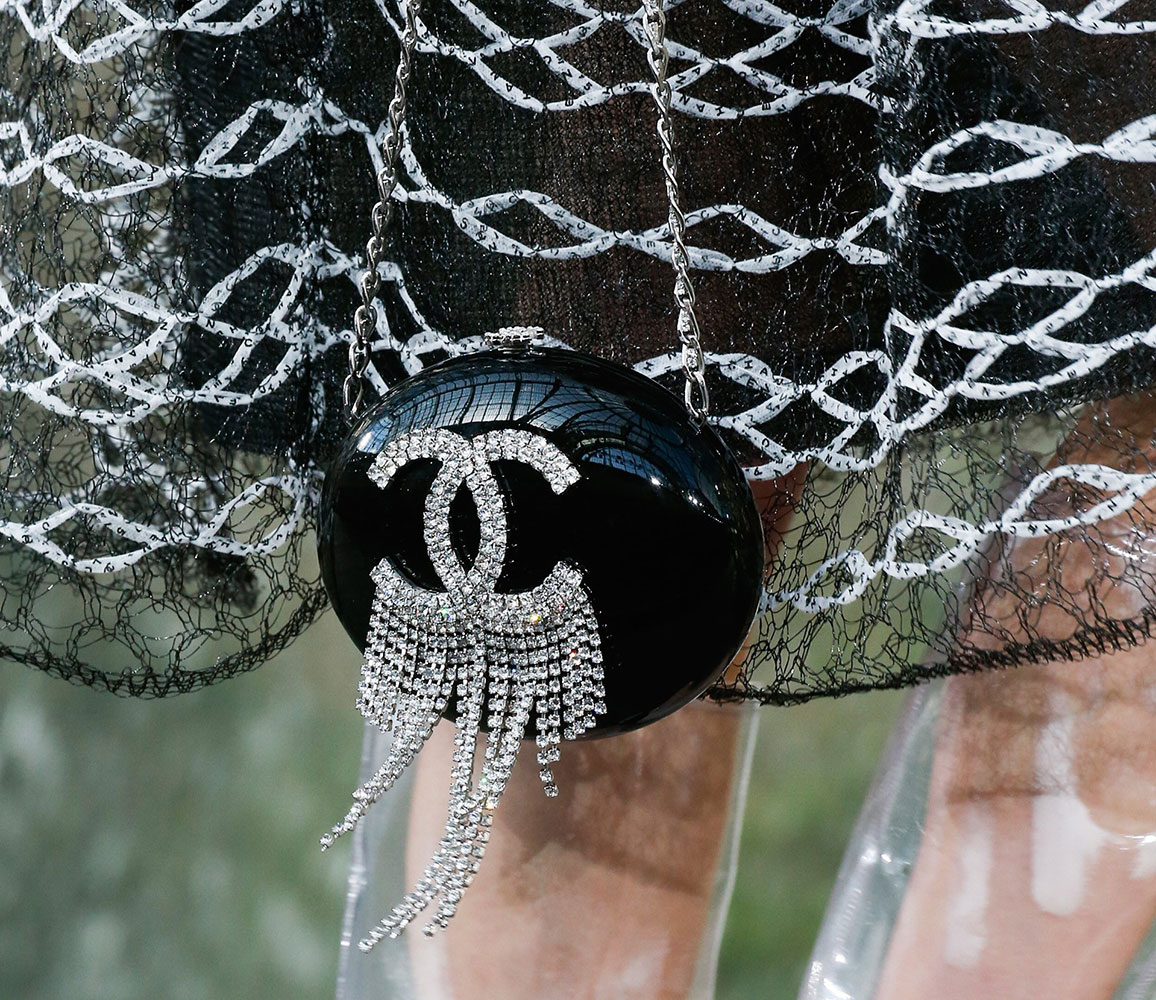 6 / 59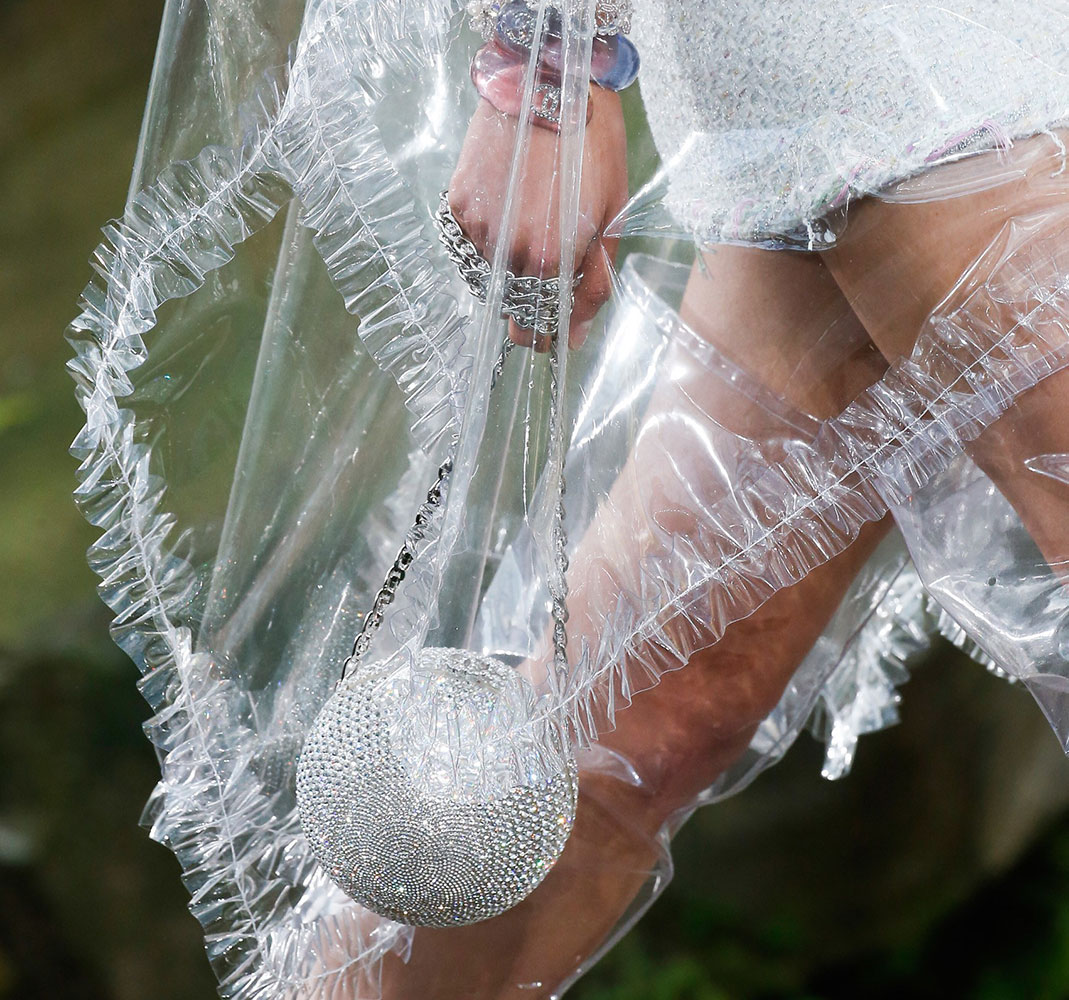 7 / 59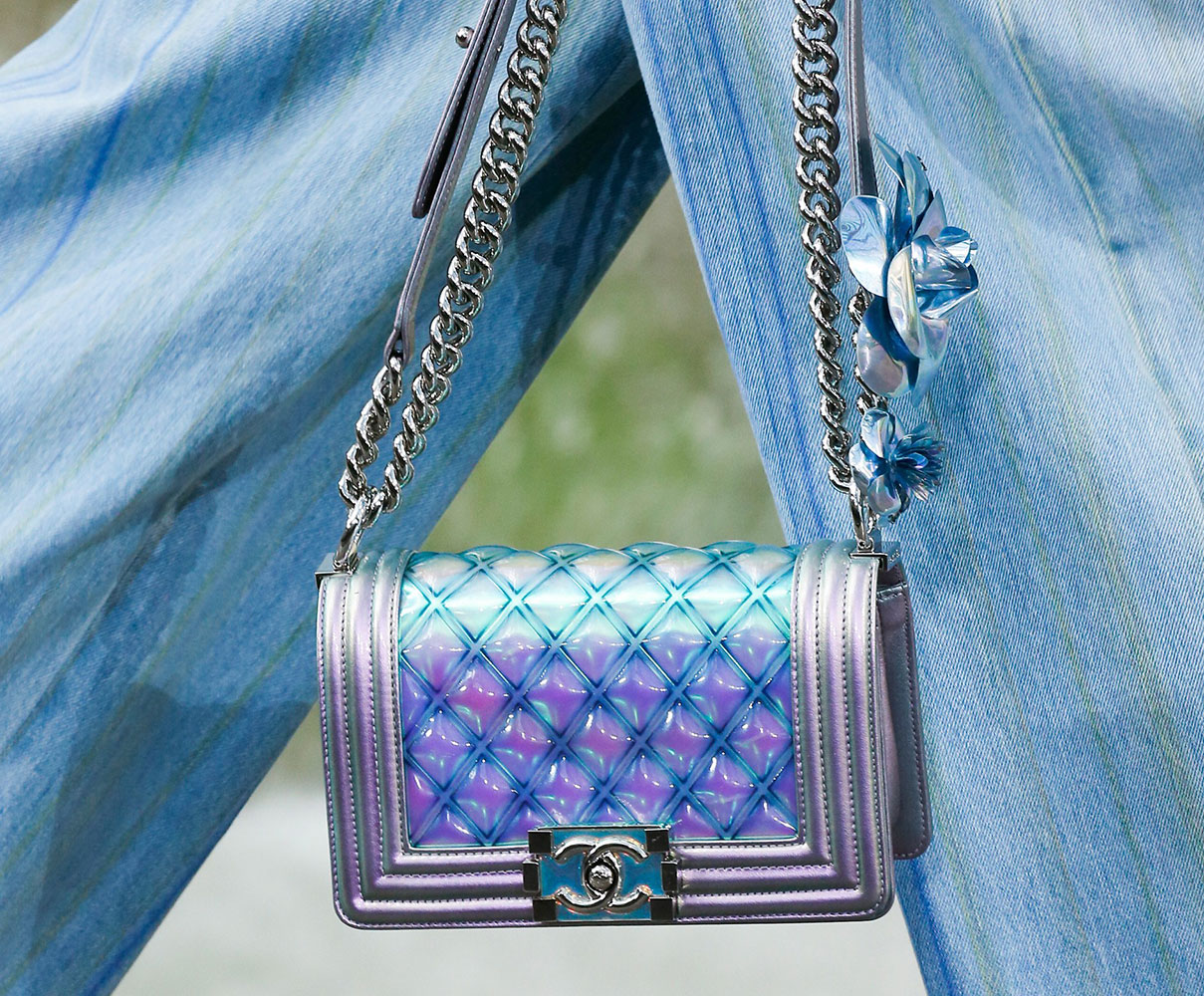 8 / 59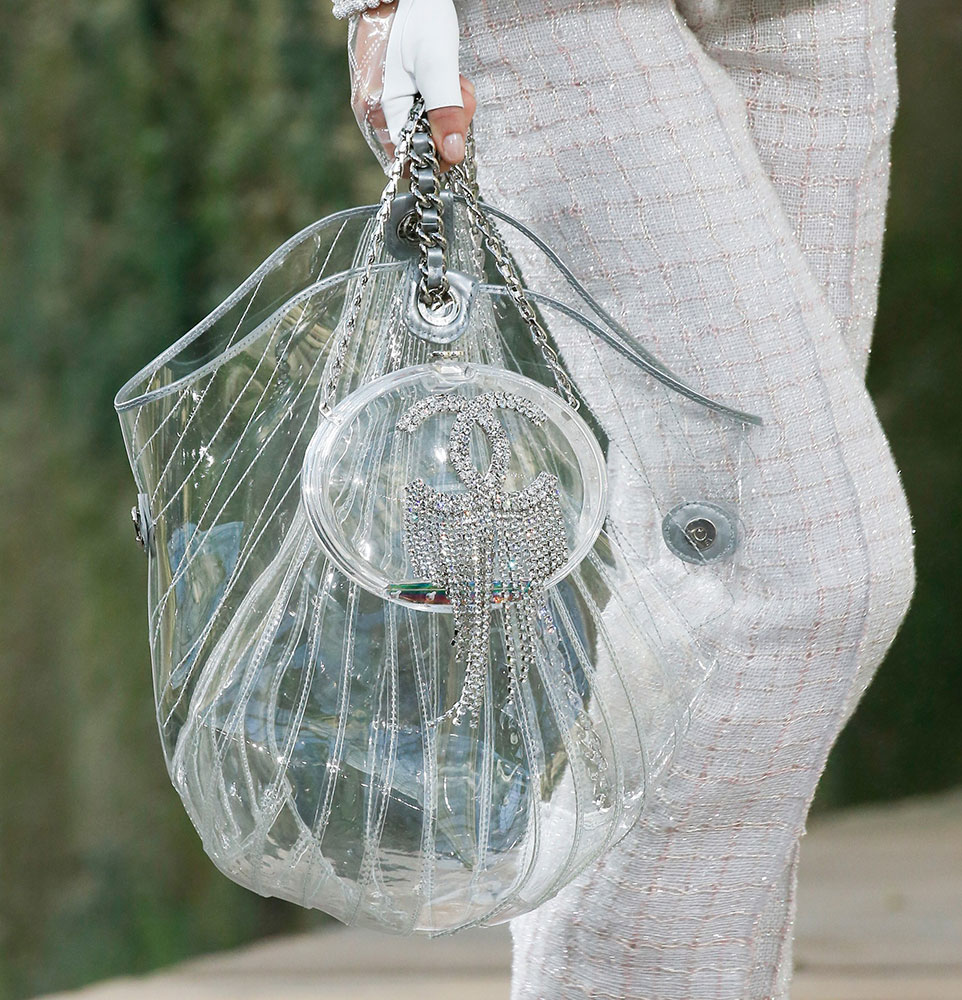 9 / 59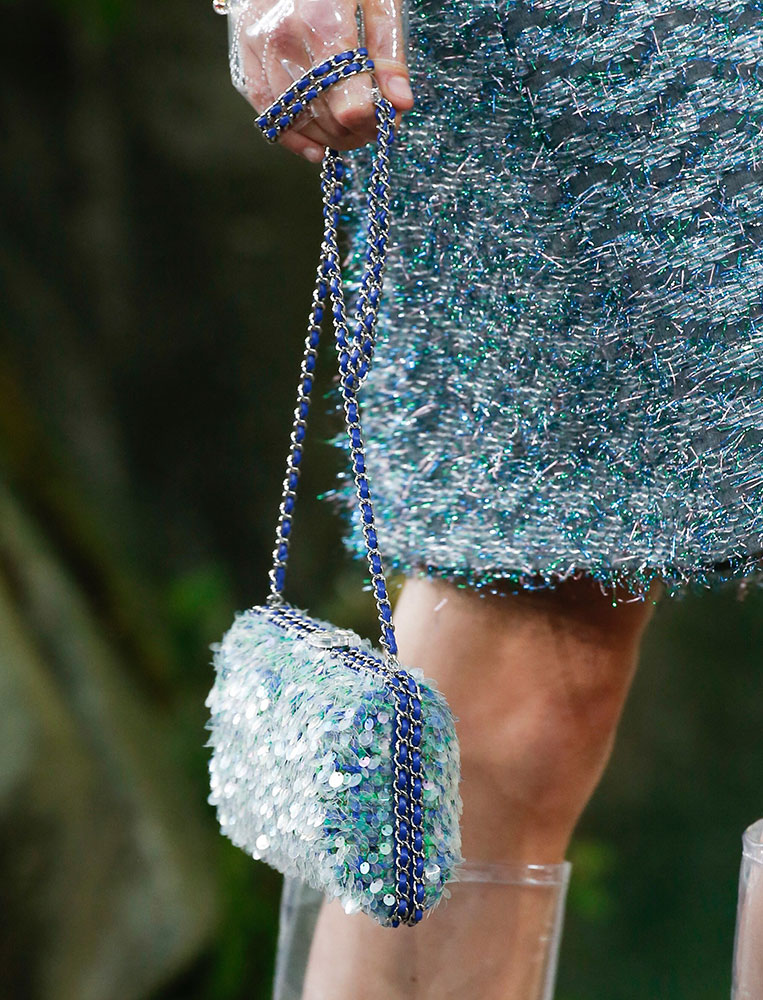 10 / 59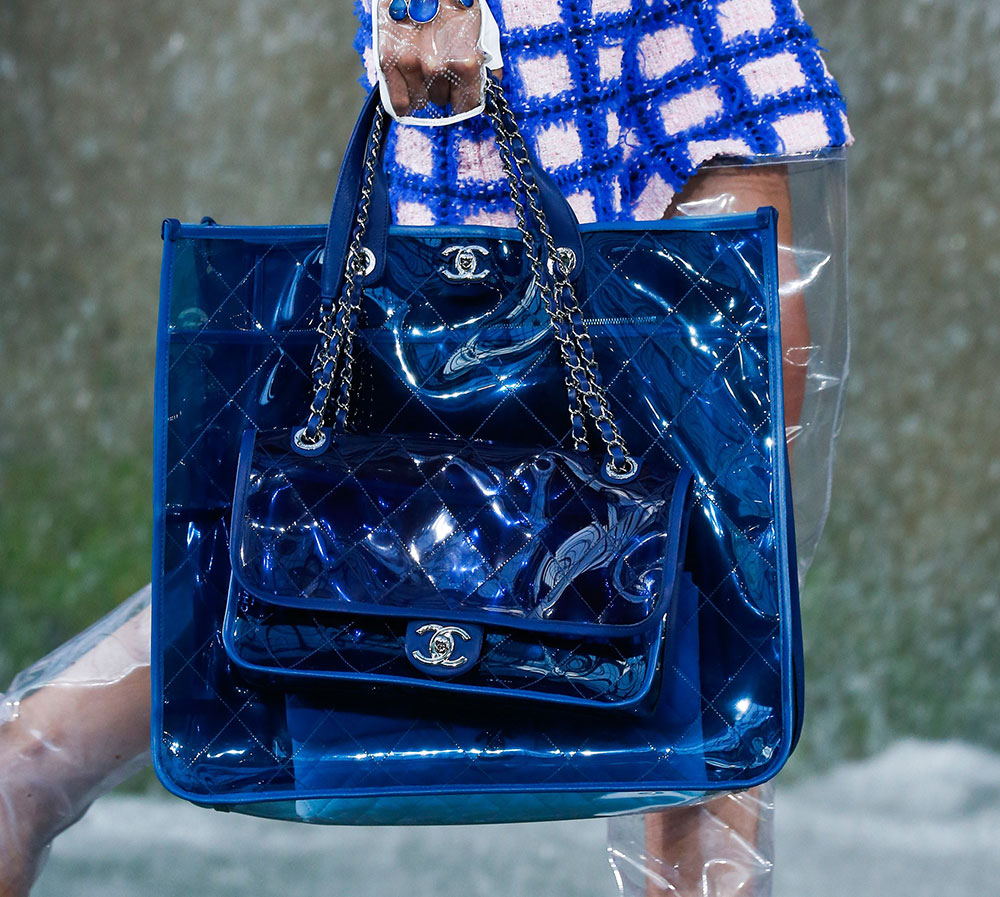 11 / 59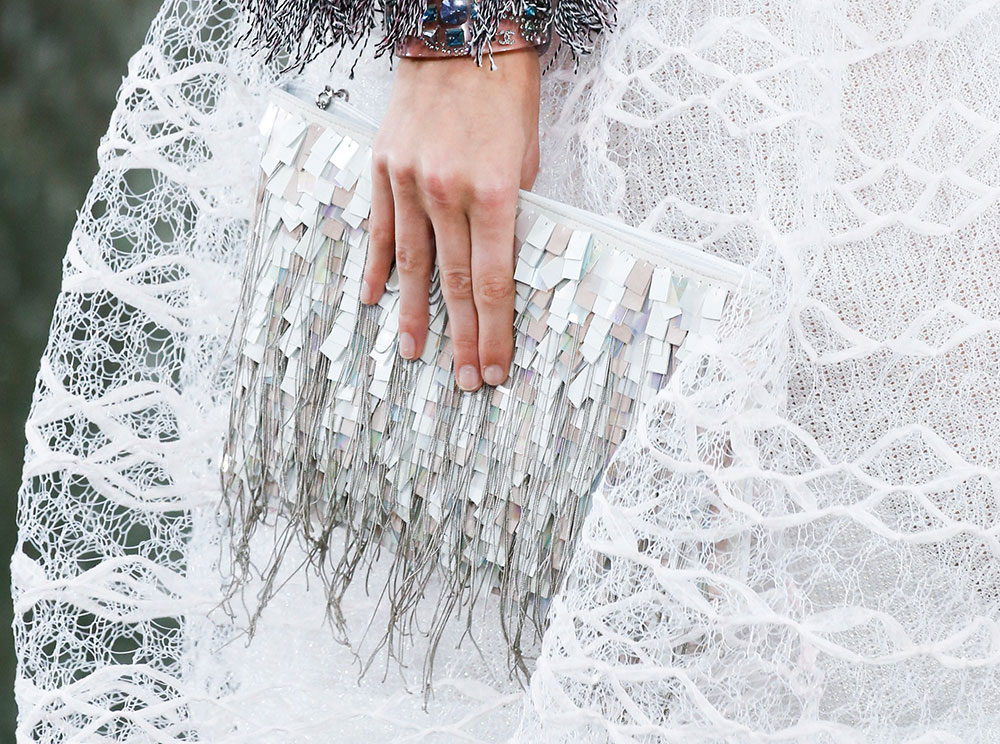 12 / 59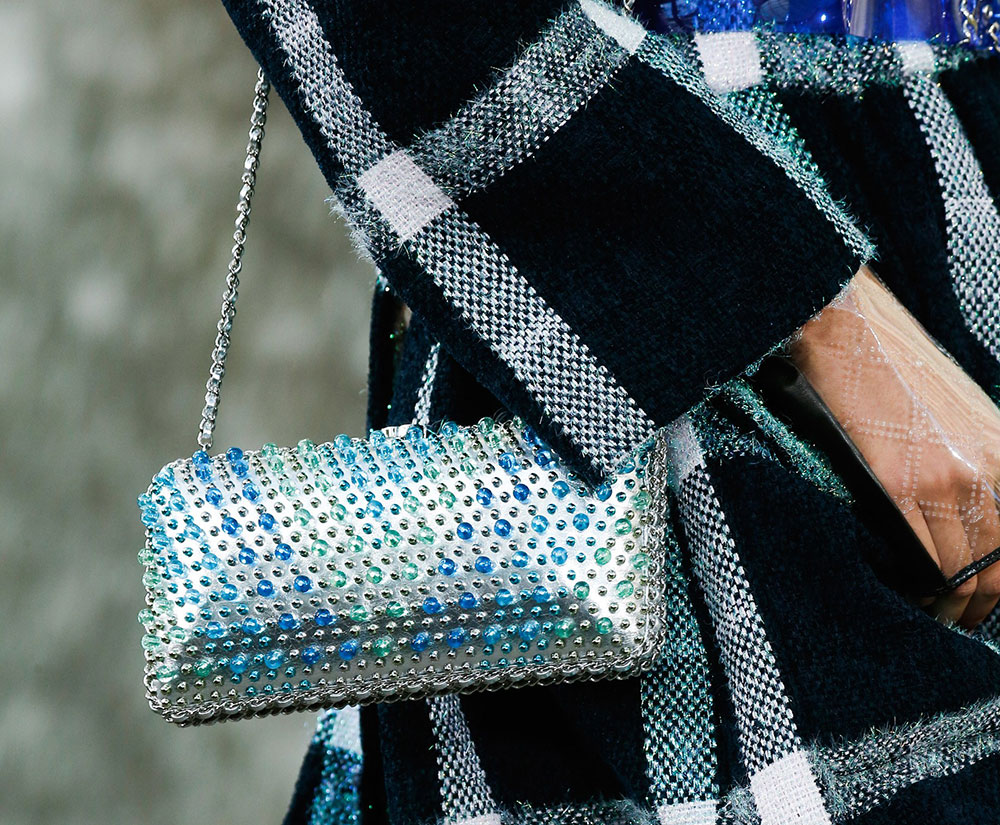 13 / 59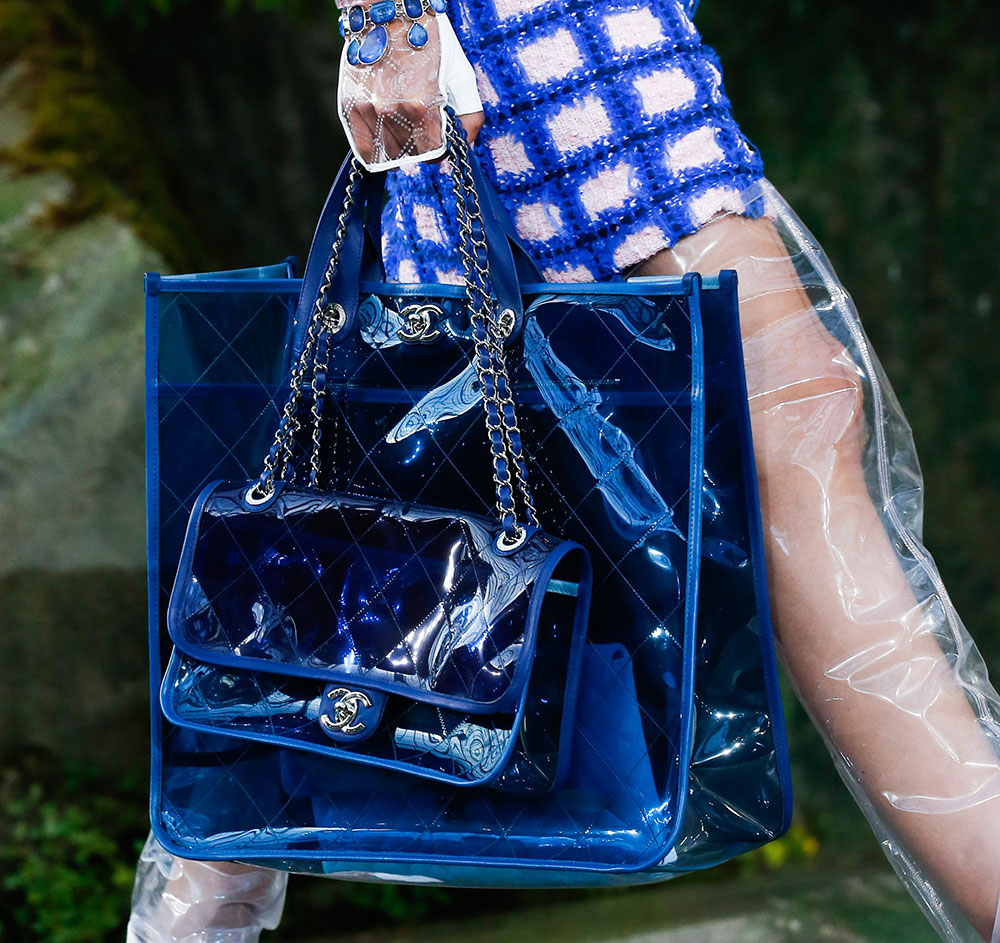 14 / 59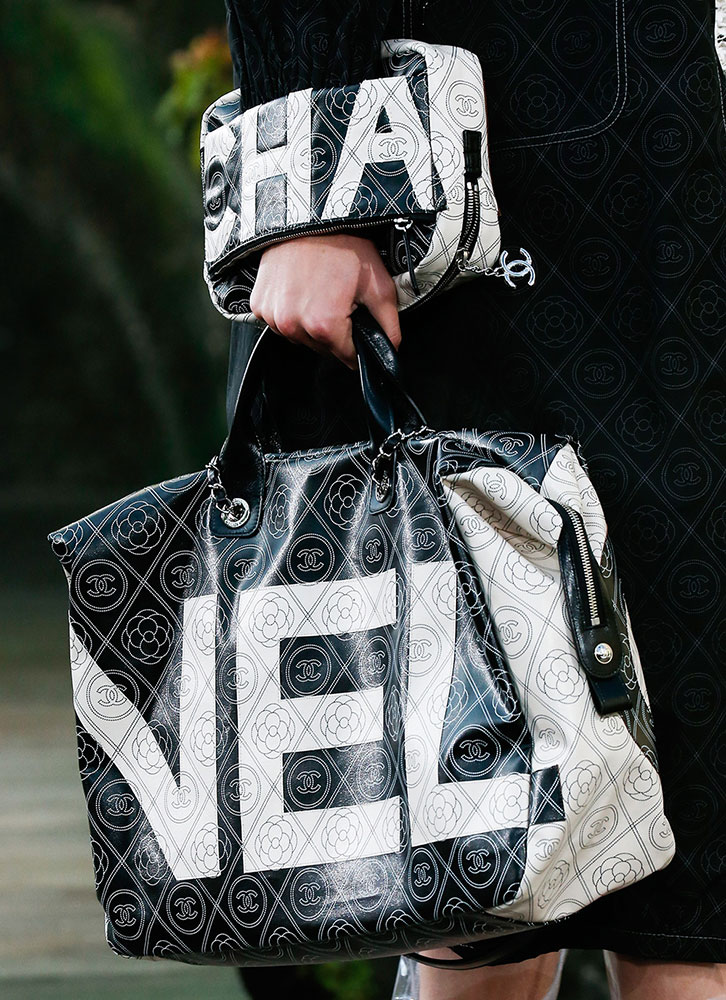 15 / 59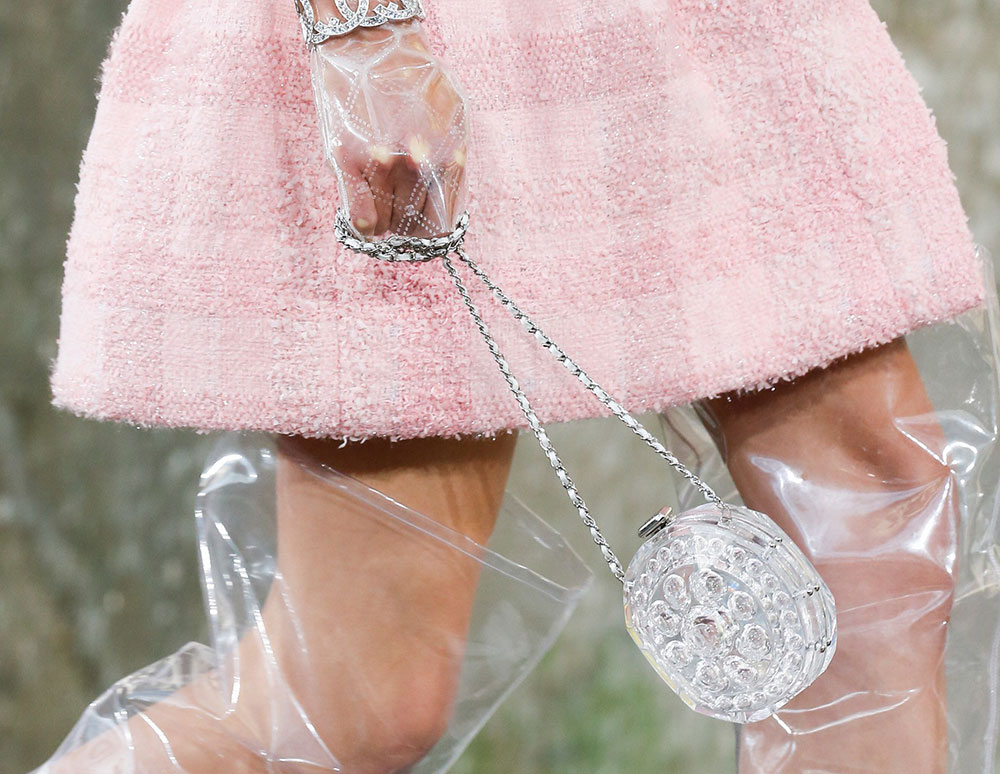 16 / 59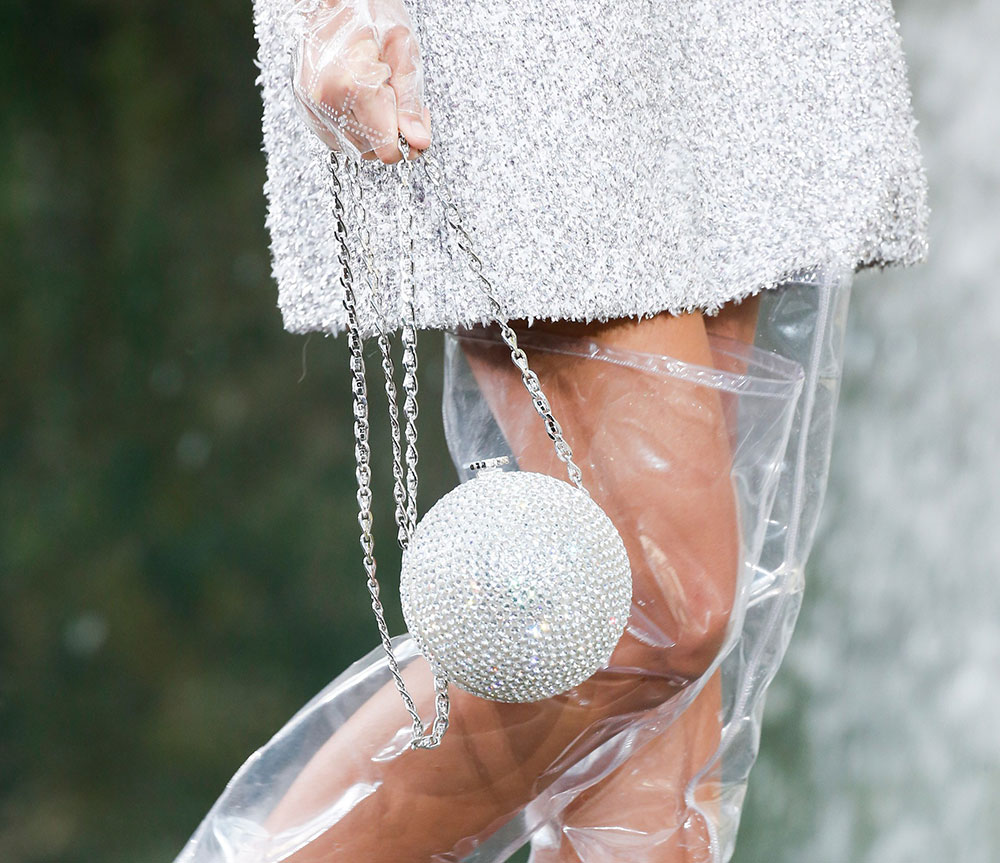 17 / 59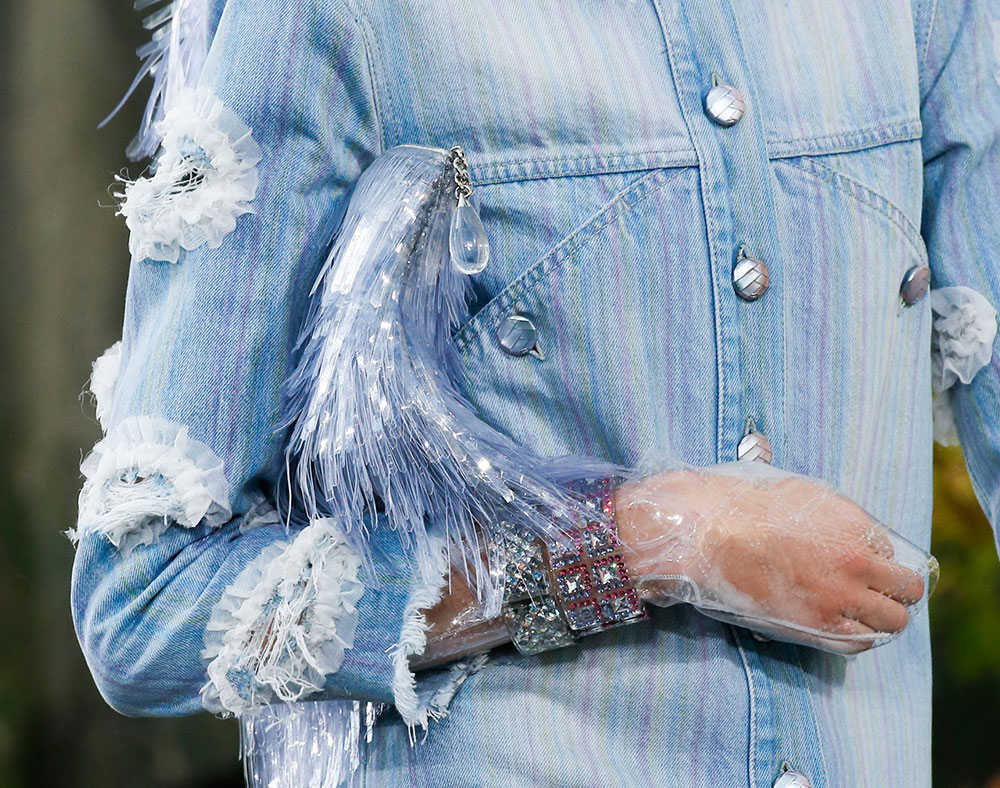 18 / 59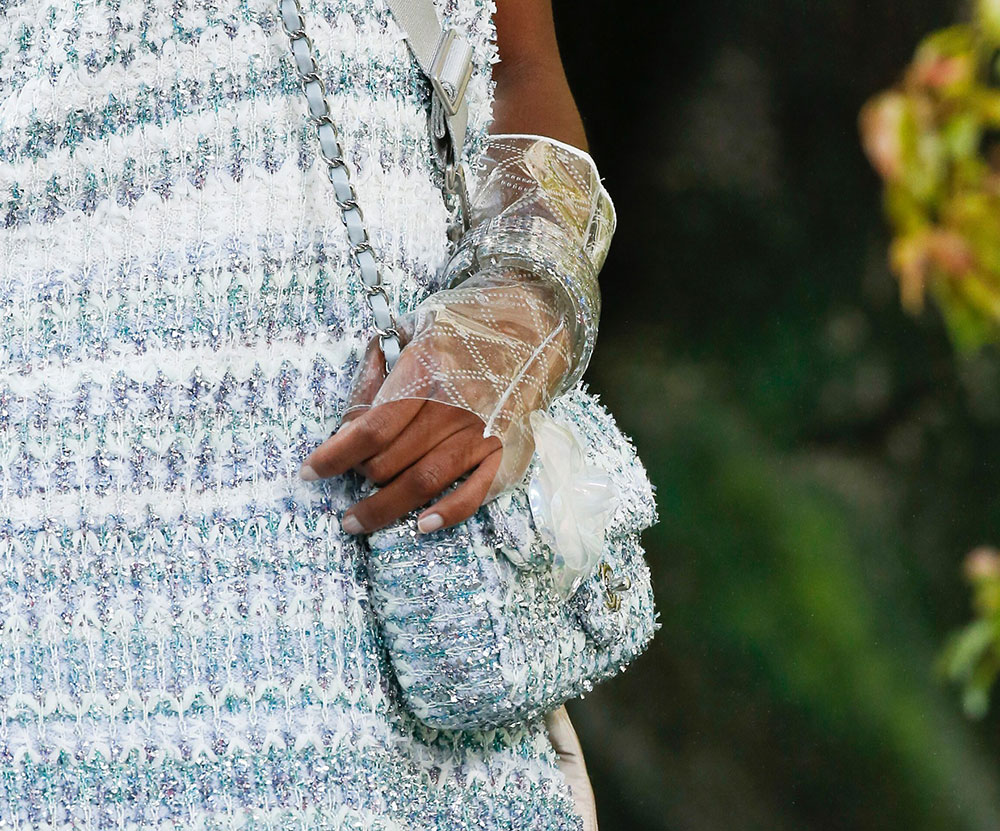 19 / 59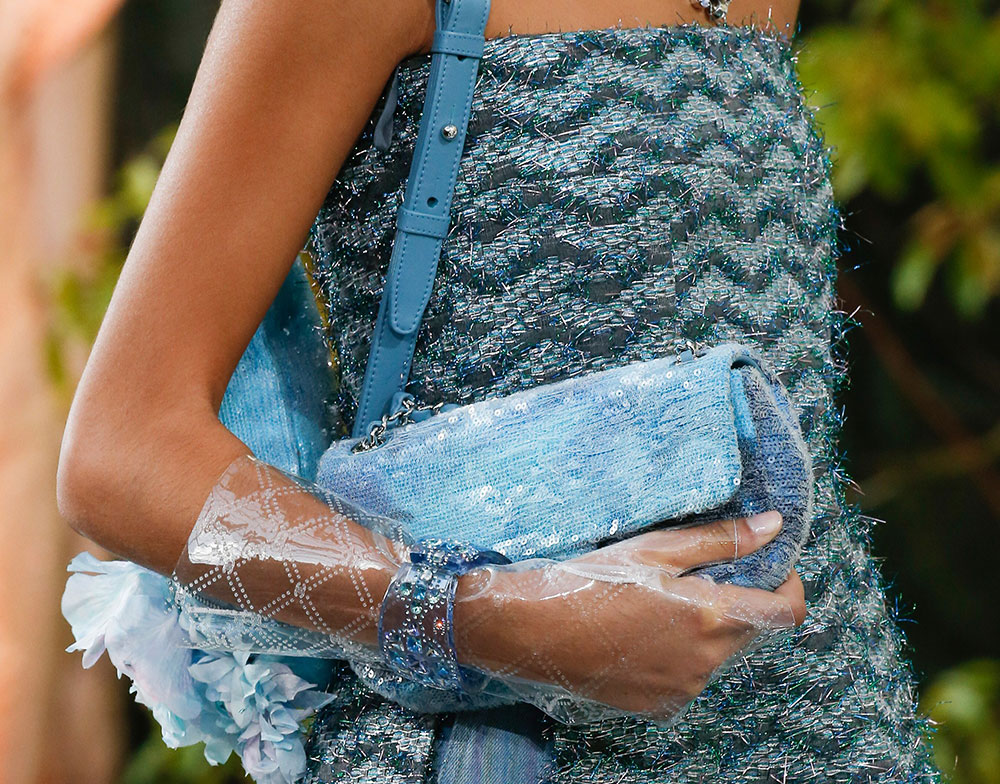 20 / 59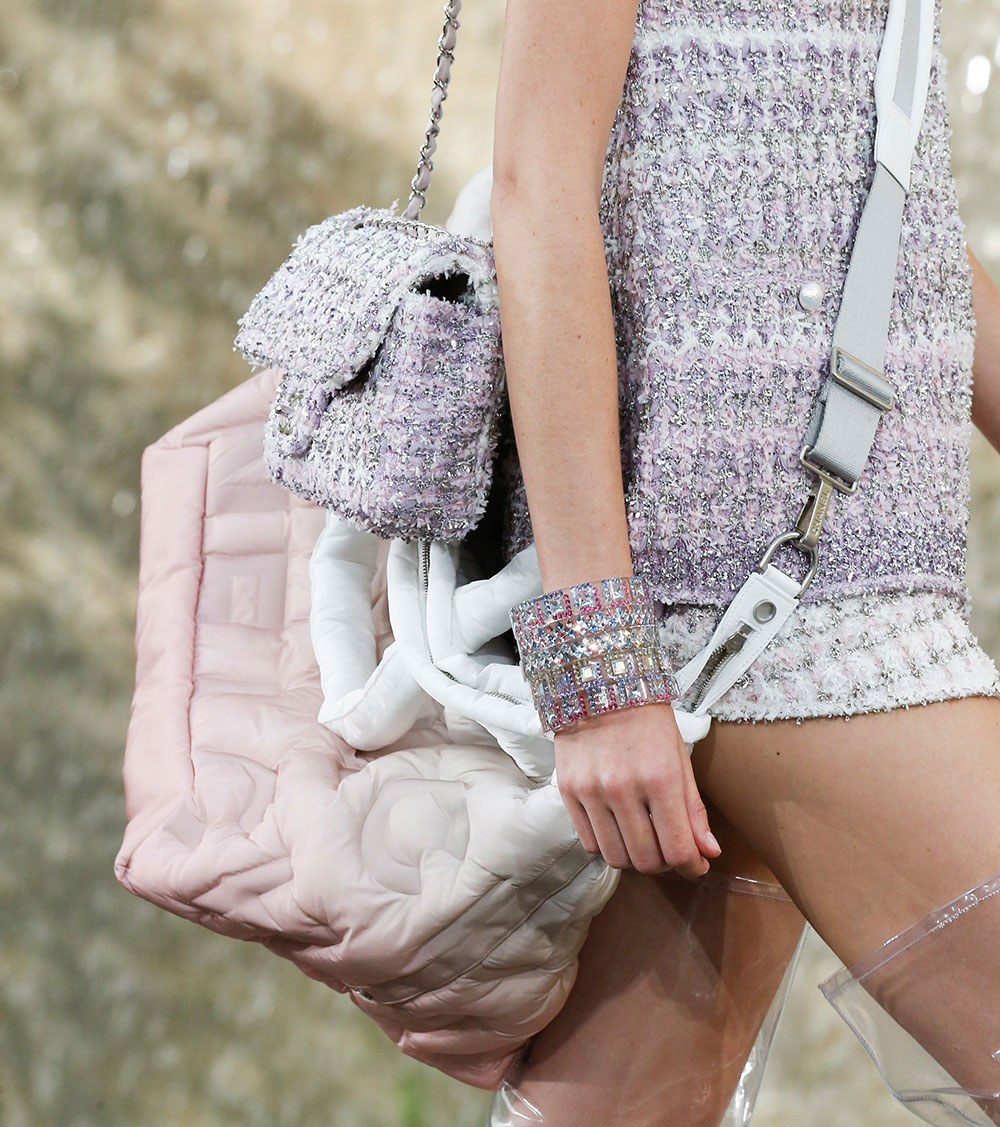 21 / 59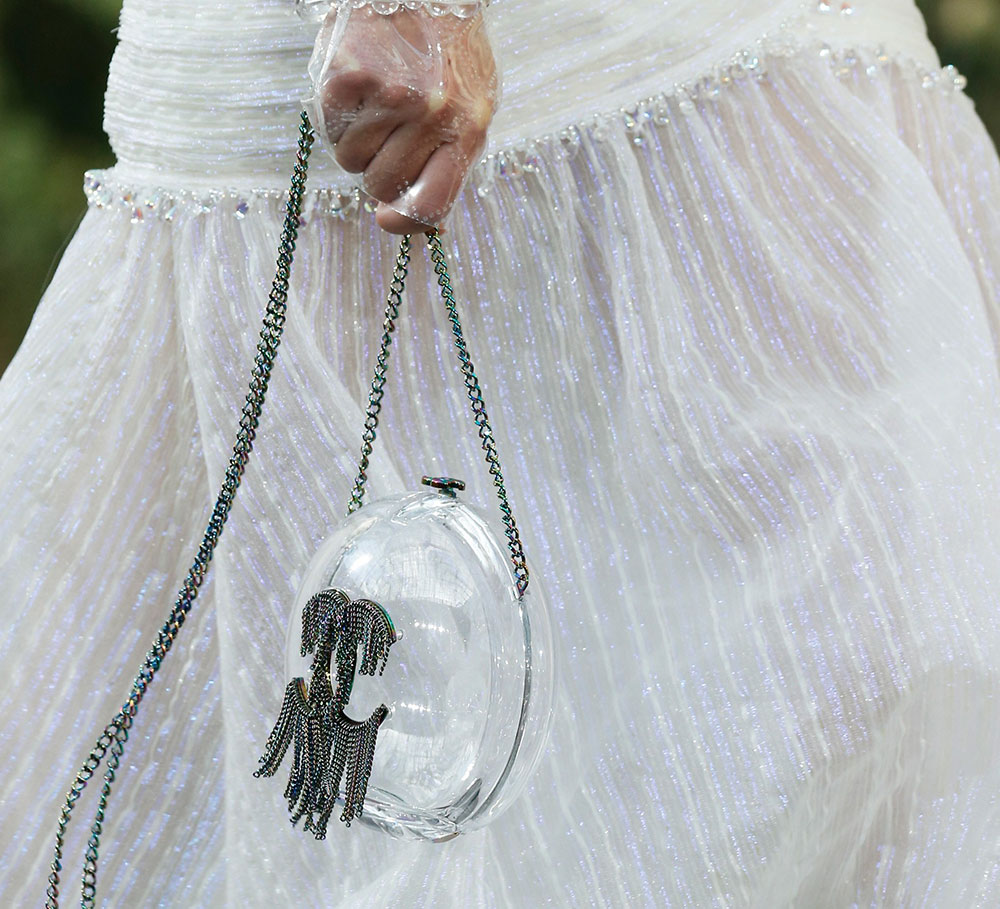 22 / 59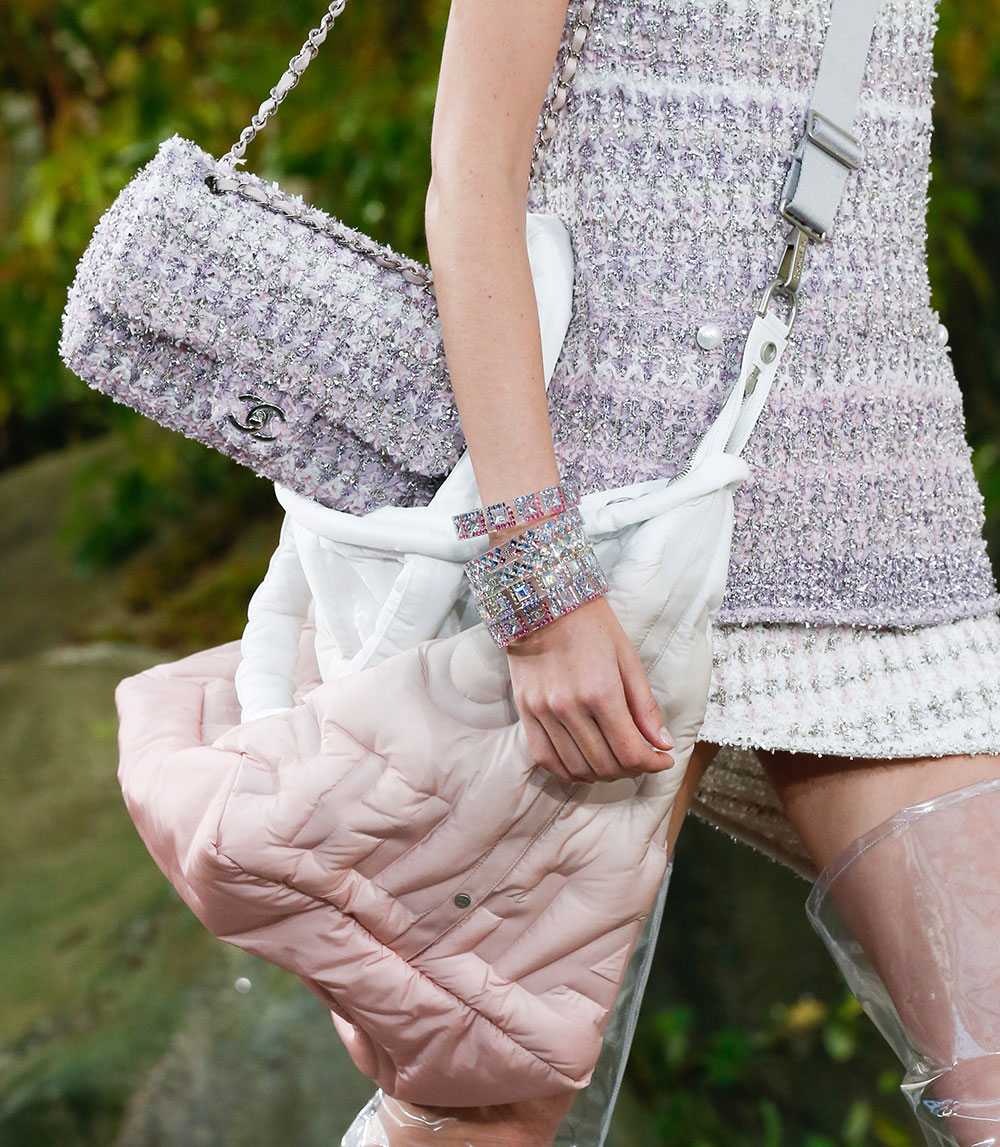 23 / 59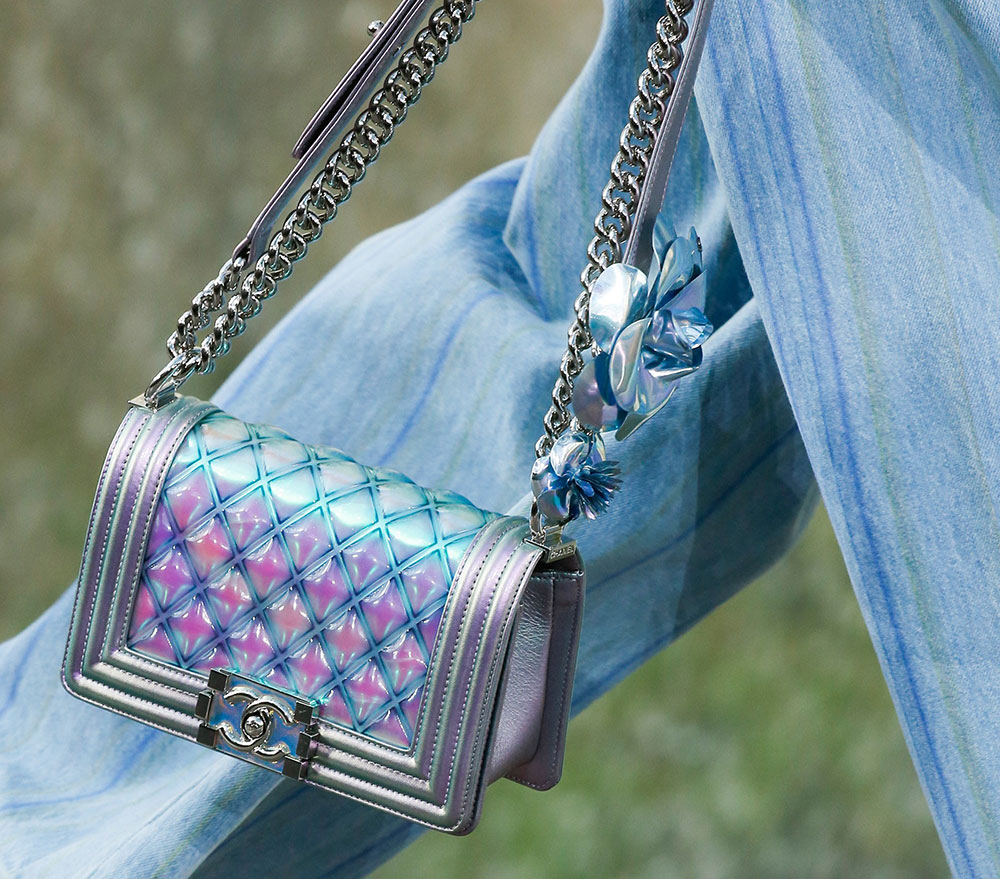 24 / 59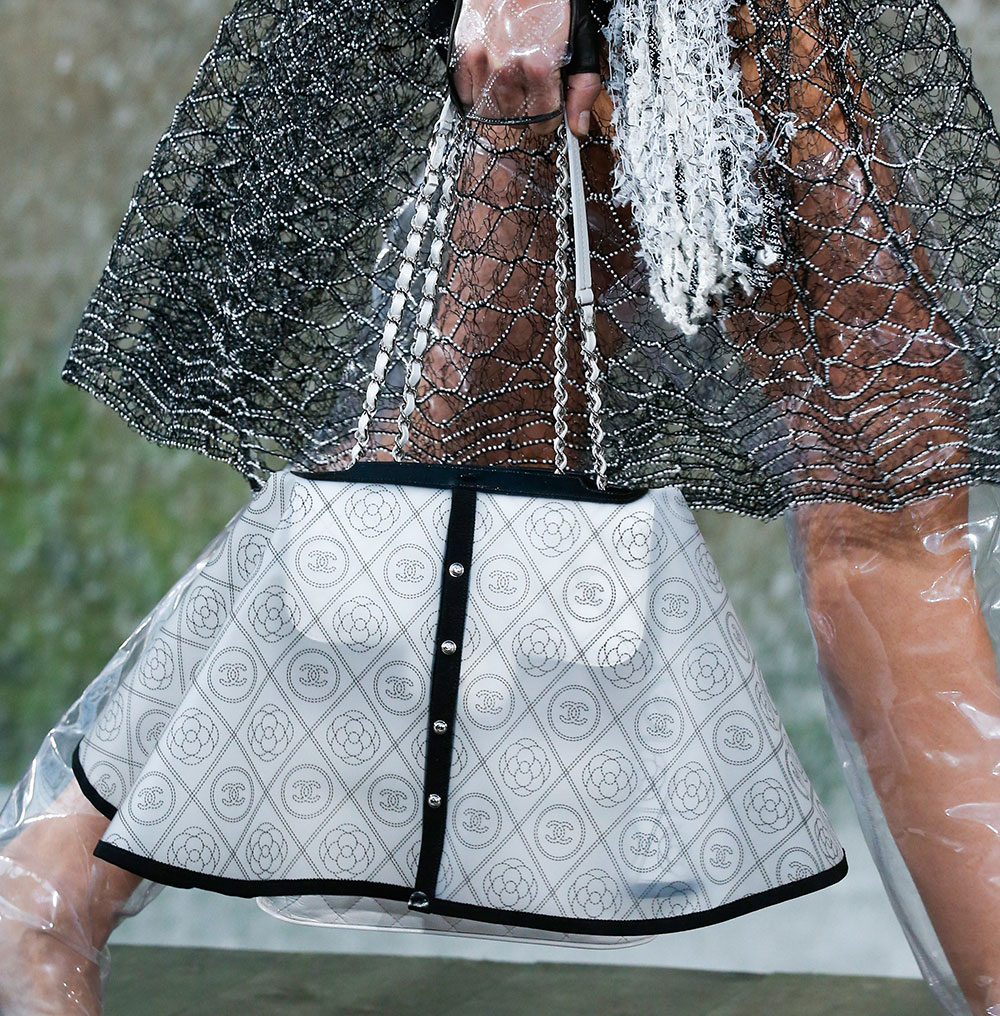 25 / 59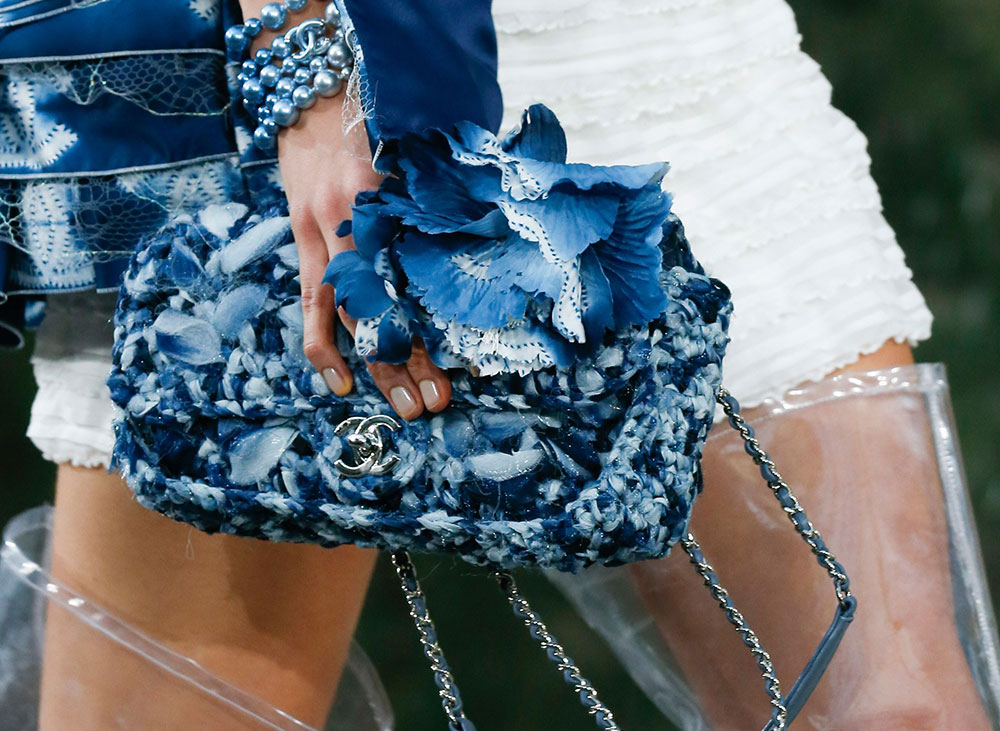 26 / 59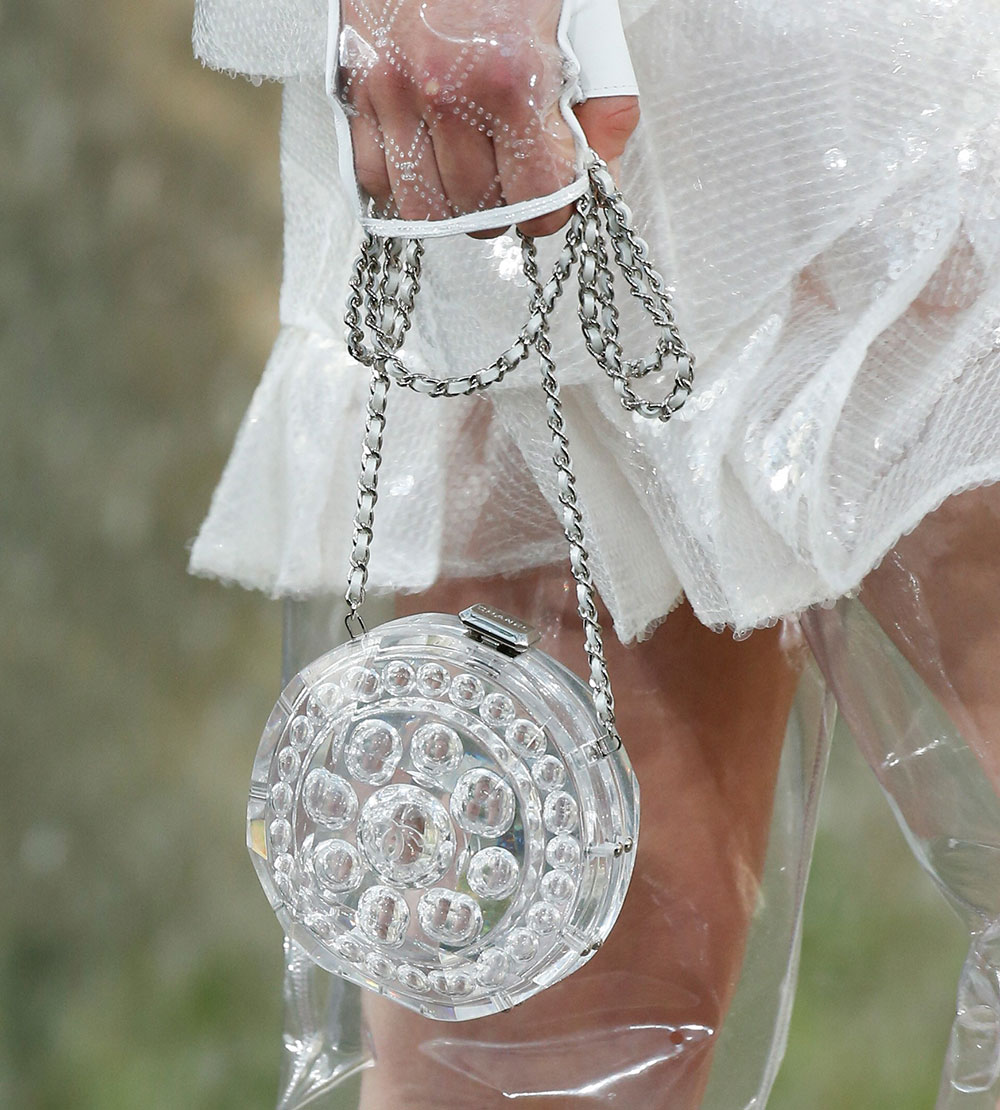 27 / 59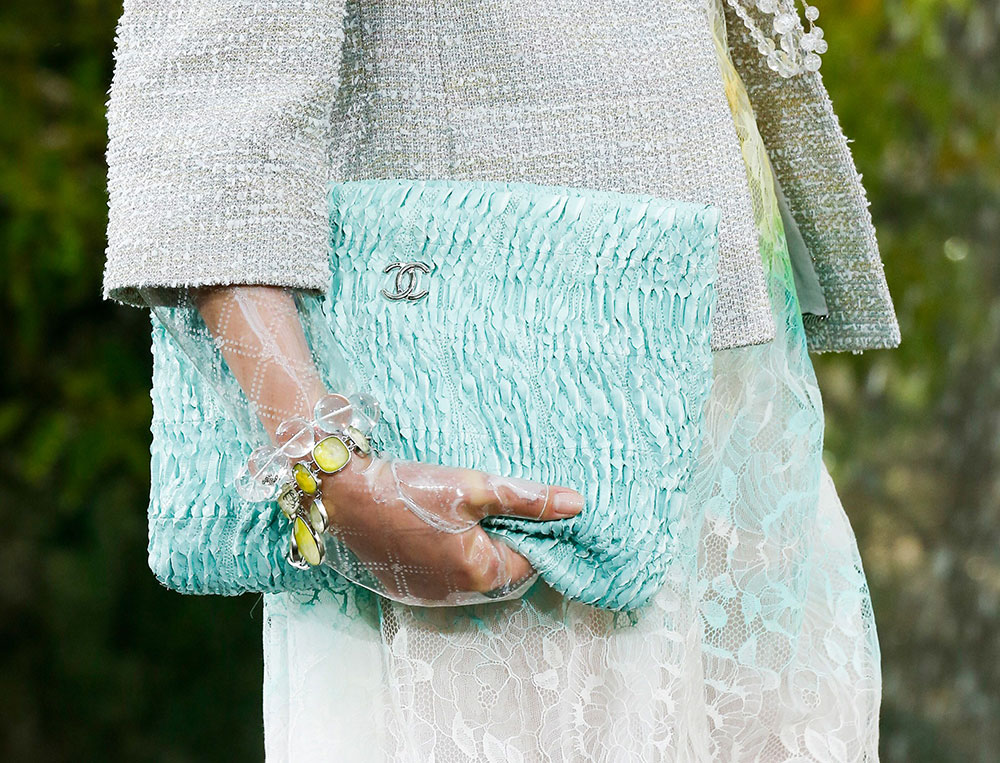 28 / 59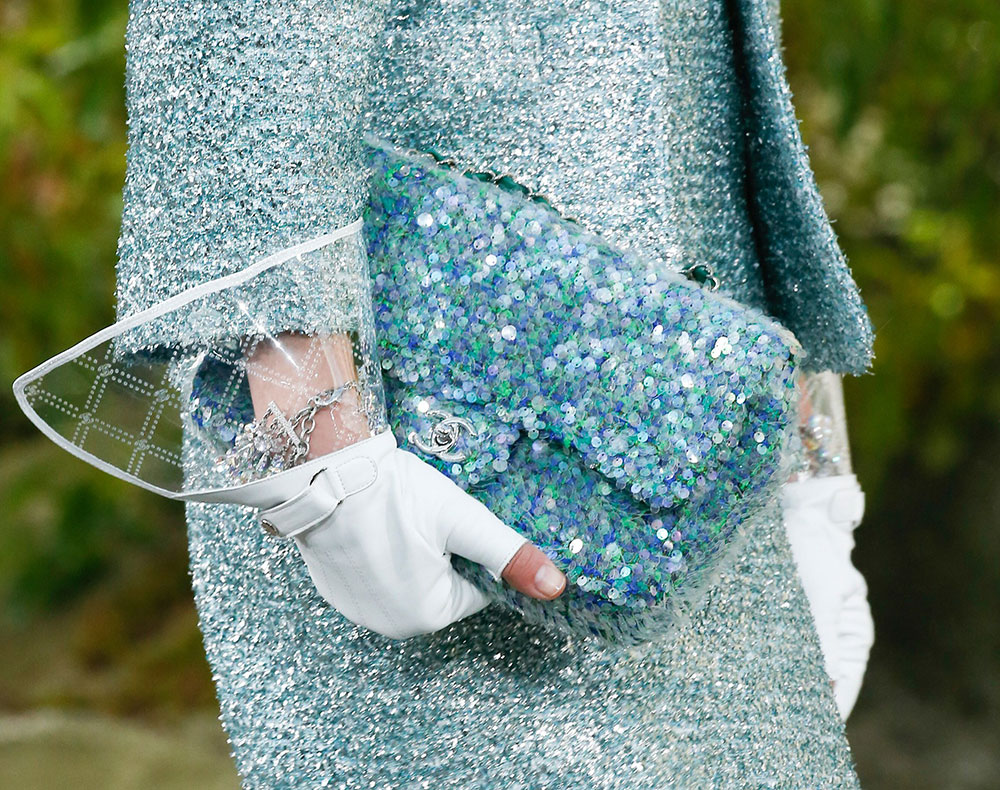 29 / 59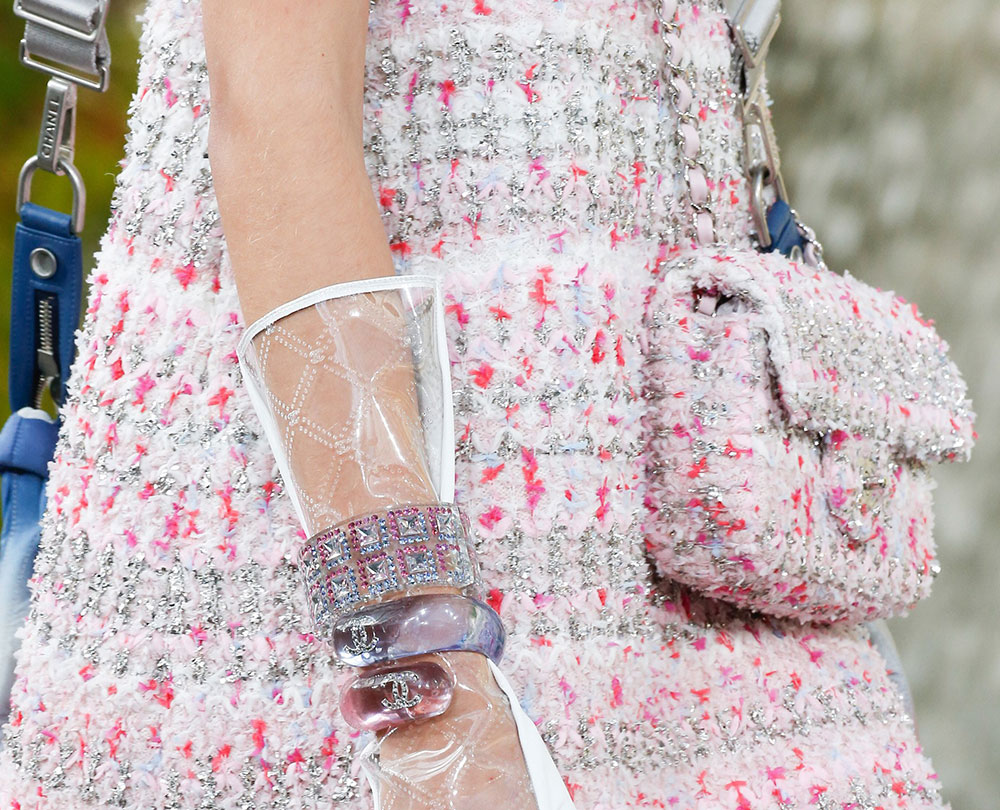 30 / 59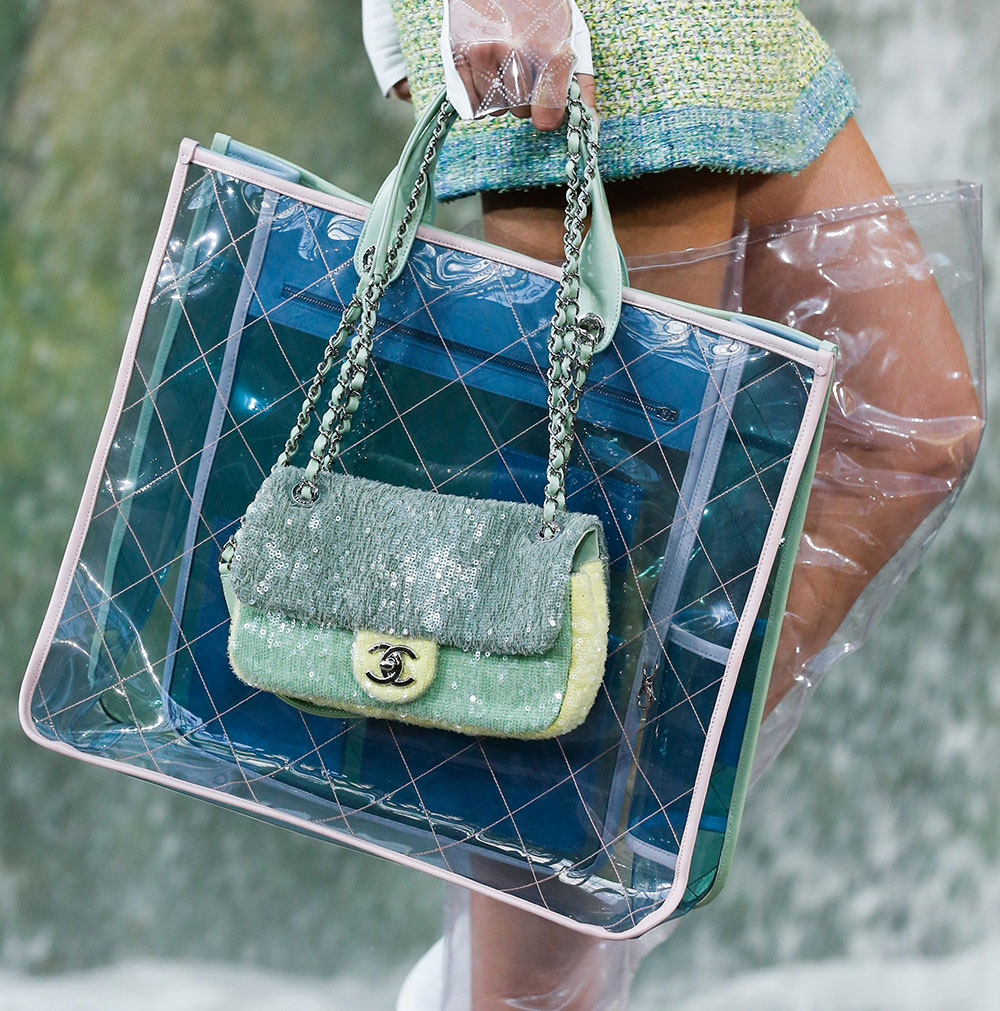 31 / 59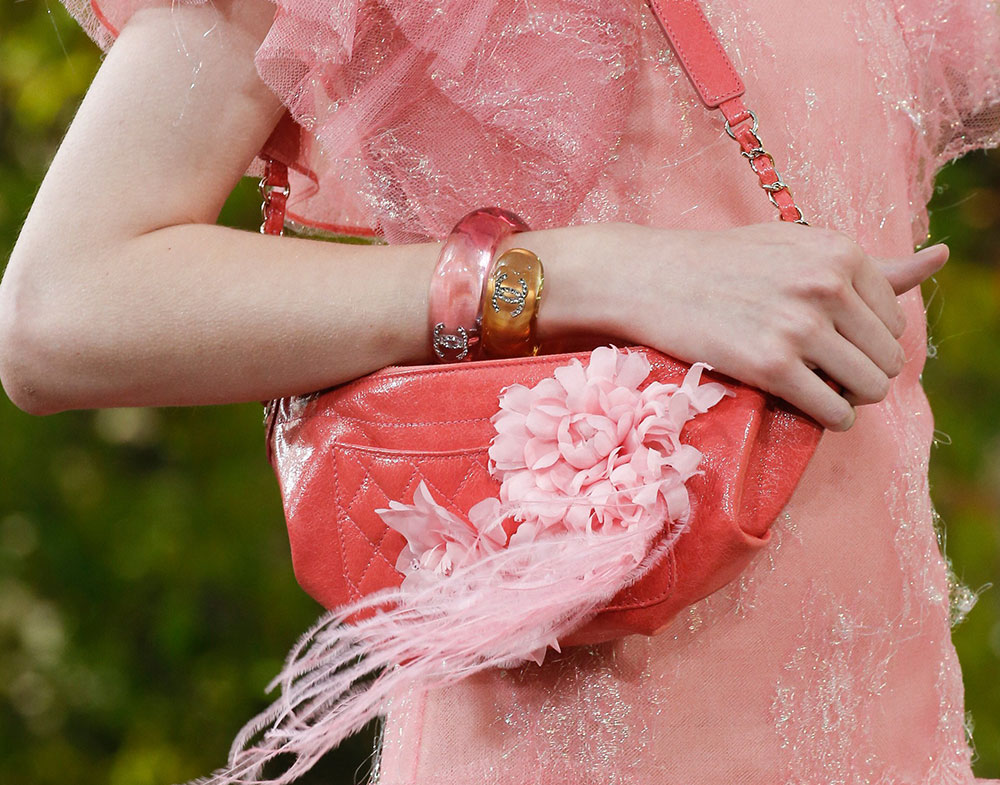 32 / 59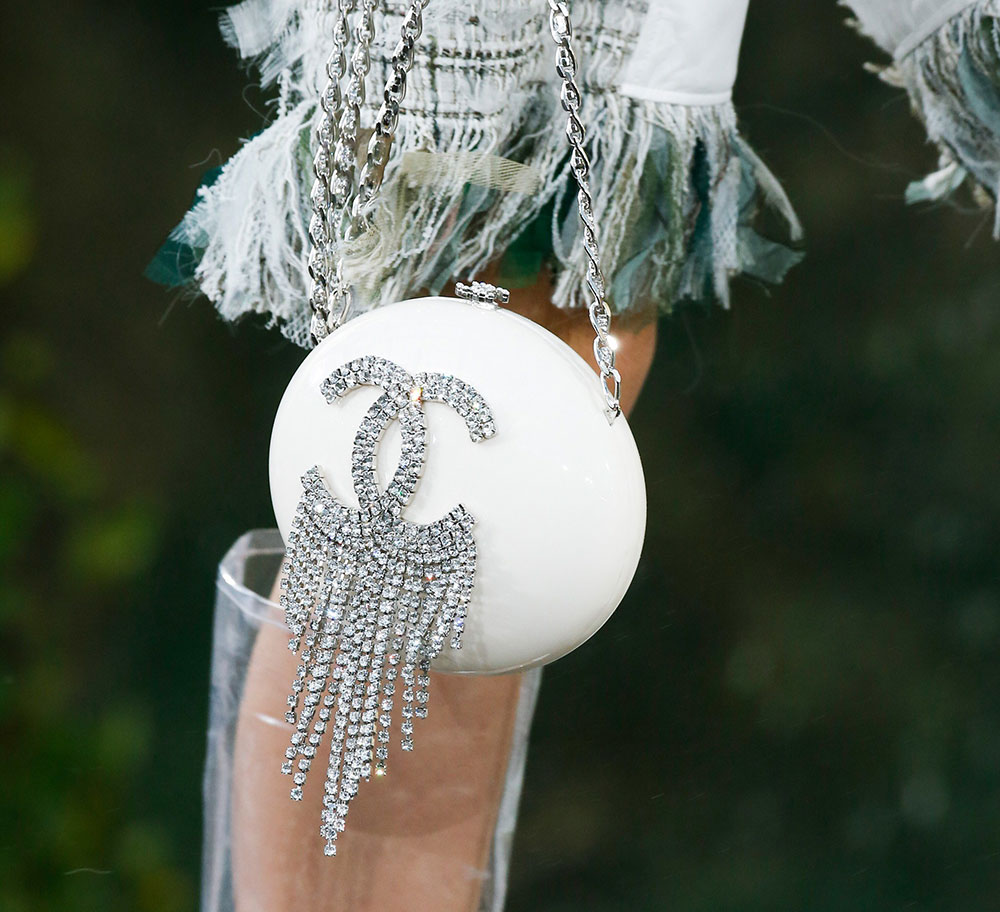 33 / 59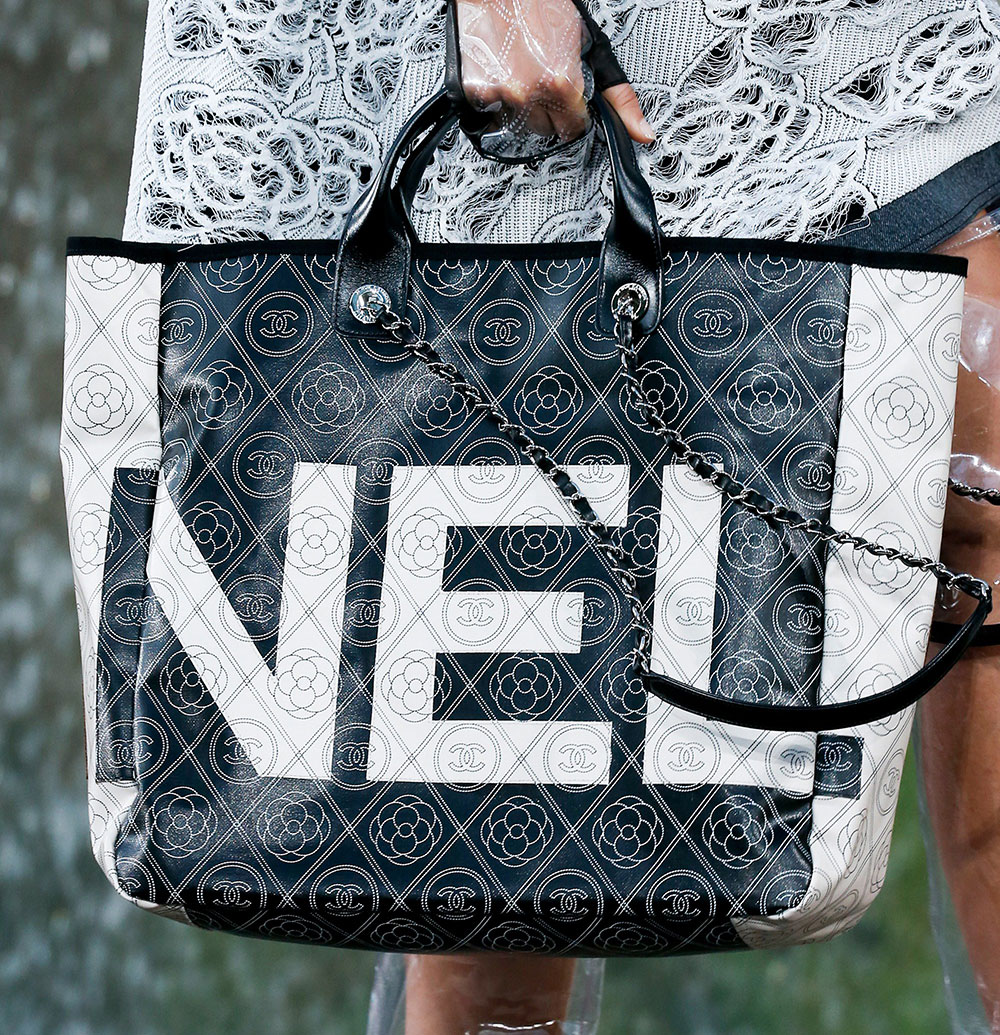 34 / 59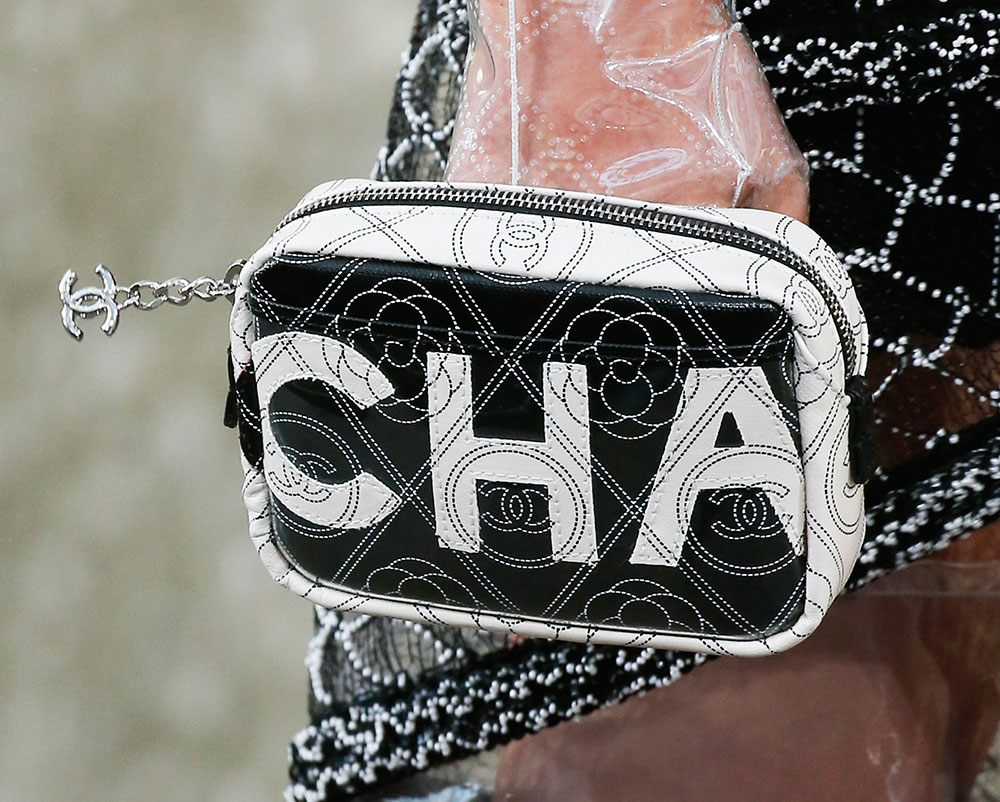 35 / 59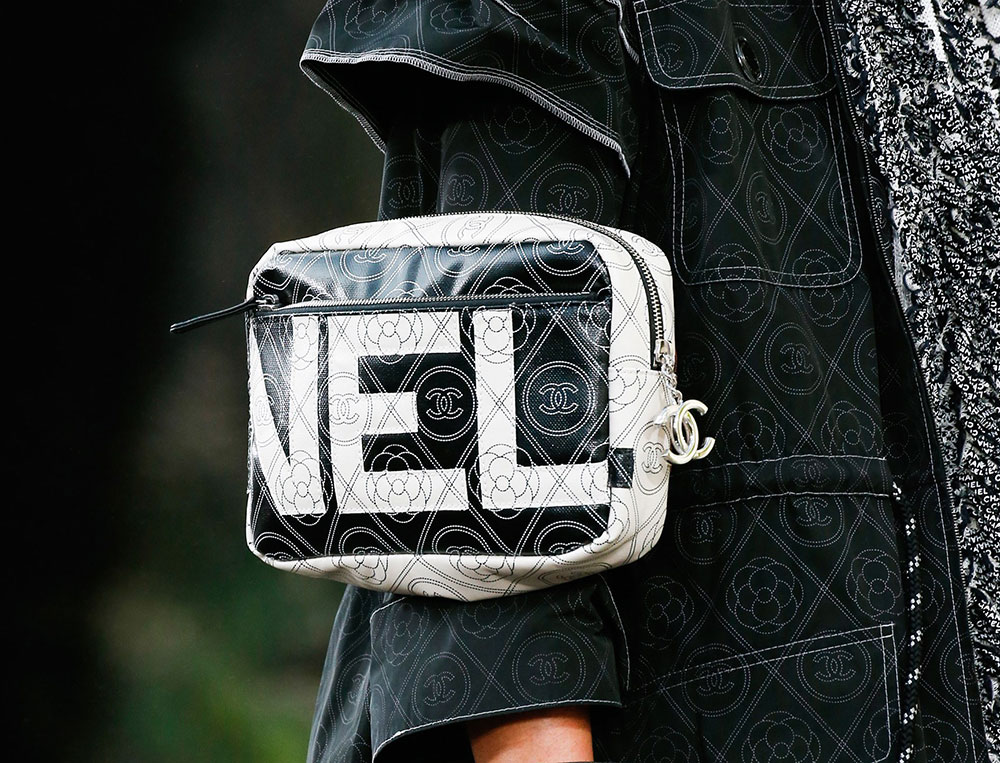 36 / 59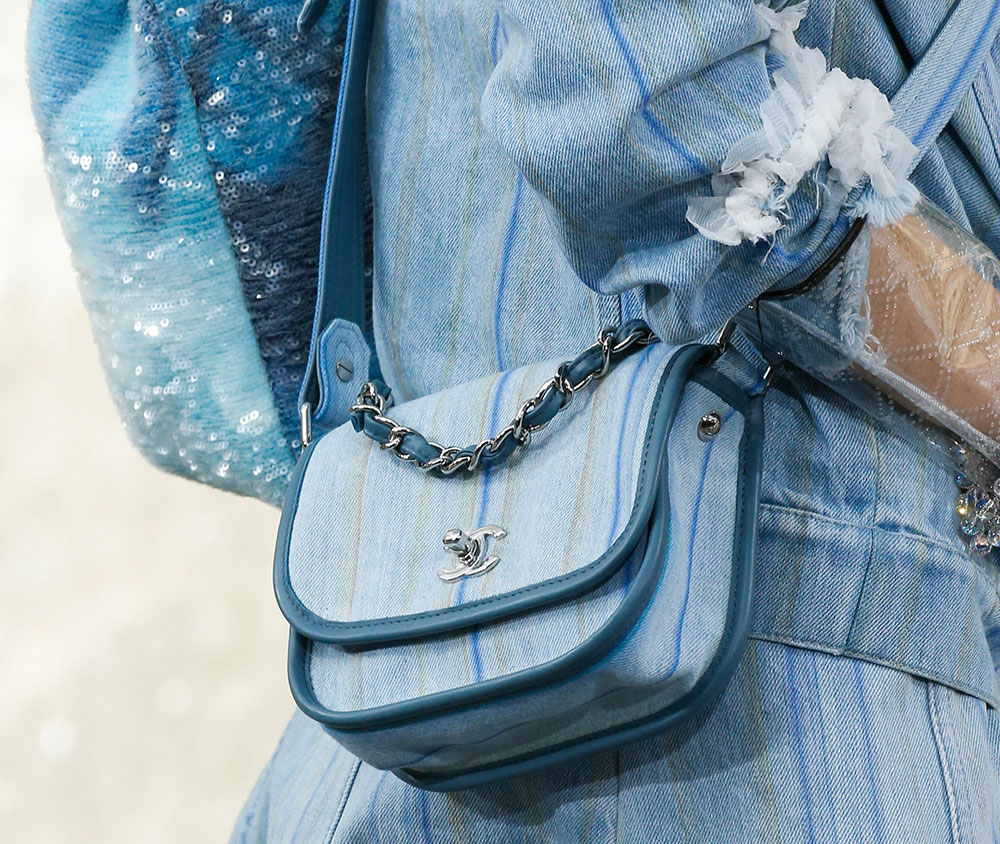 37 / 59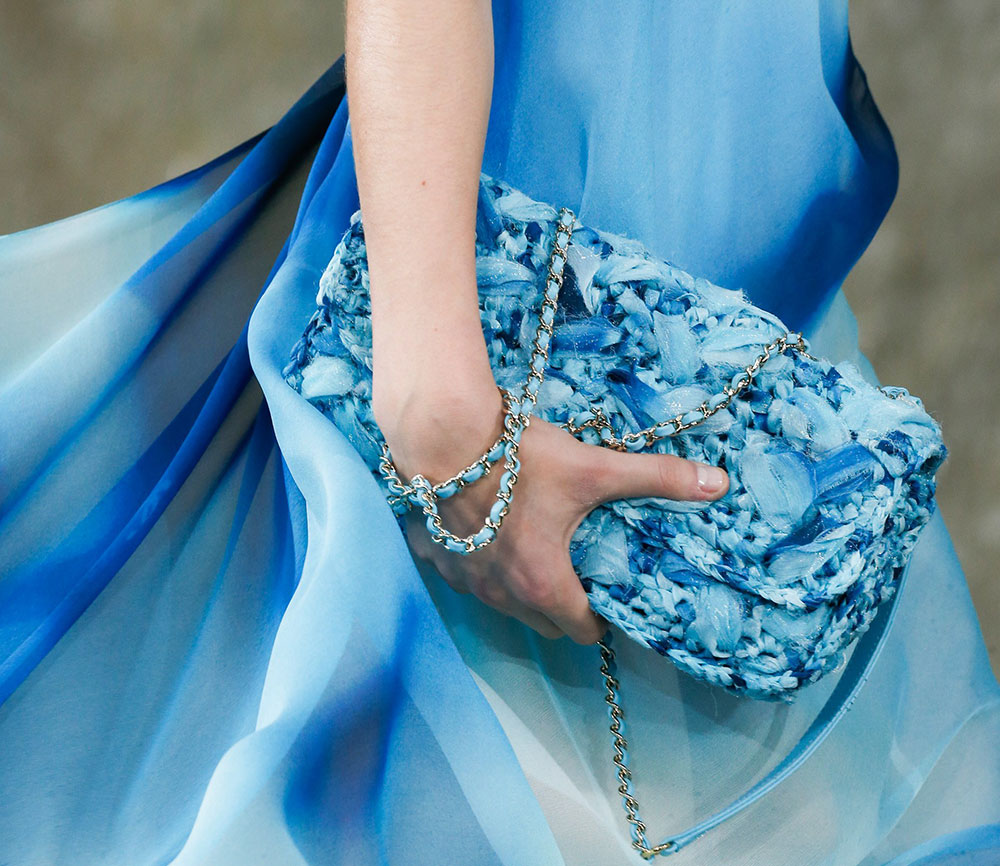 38 / 59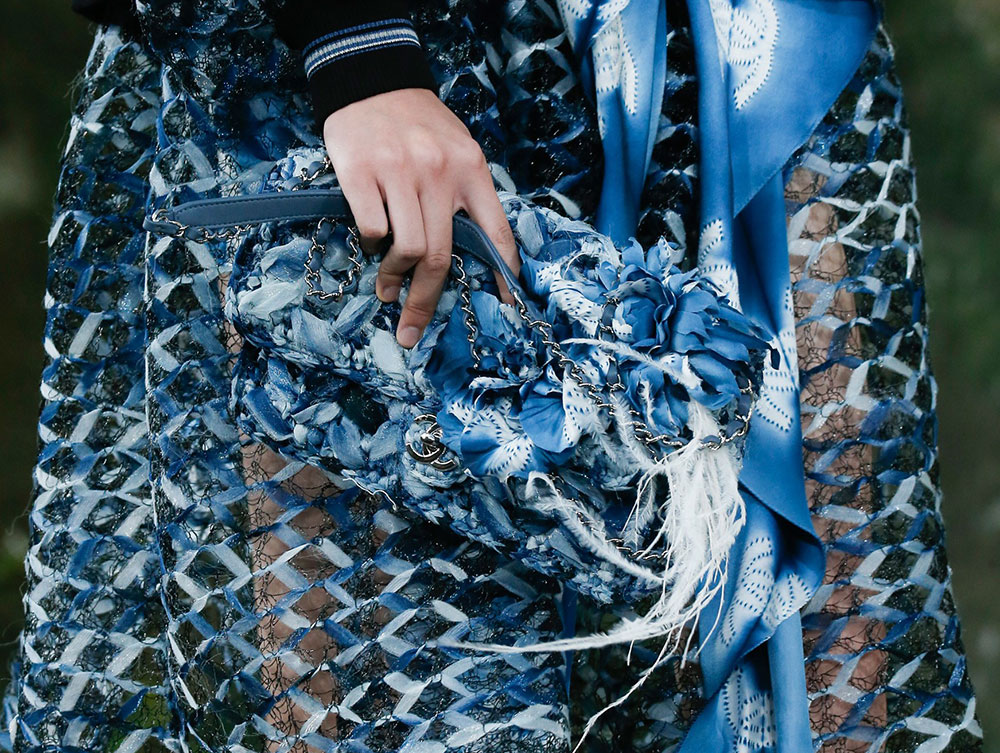 39 / 59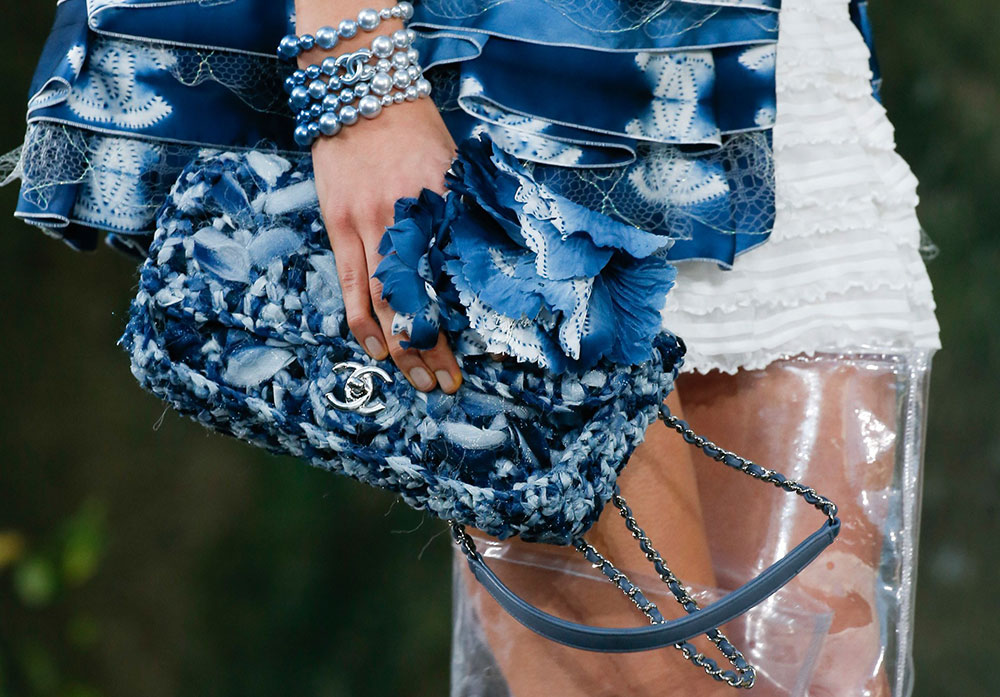 40 / 59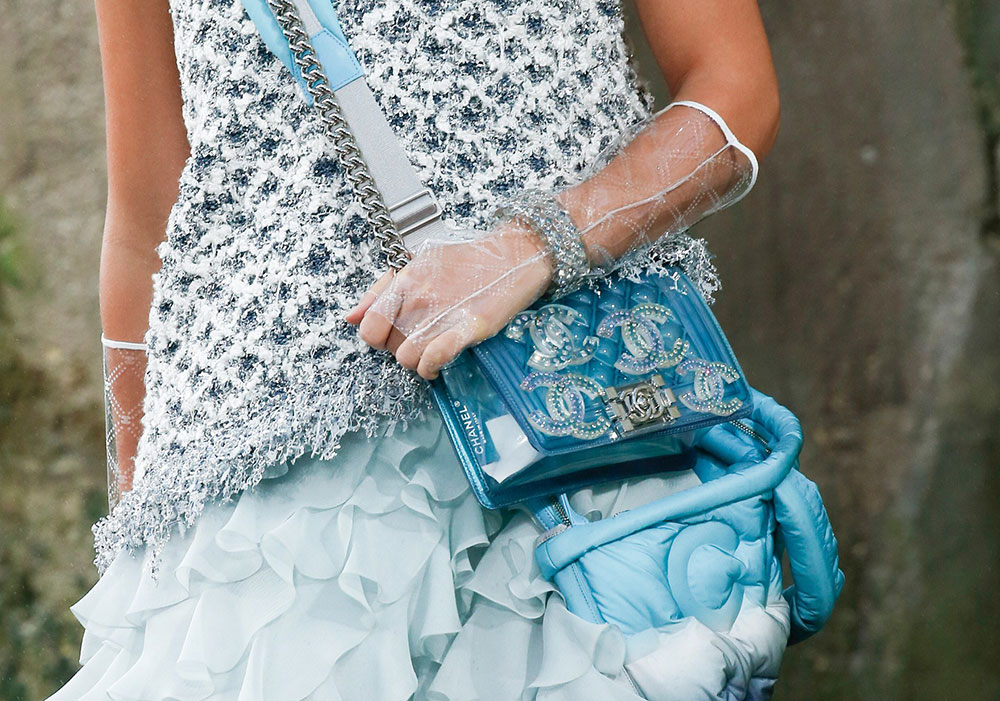 41 / 59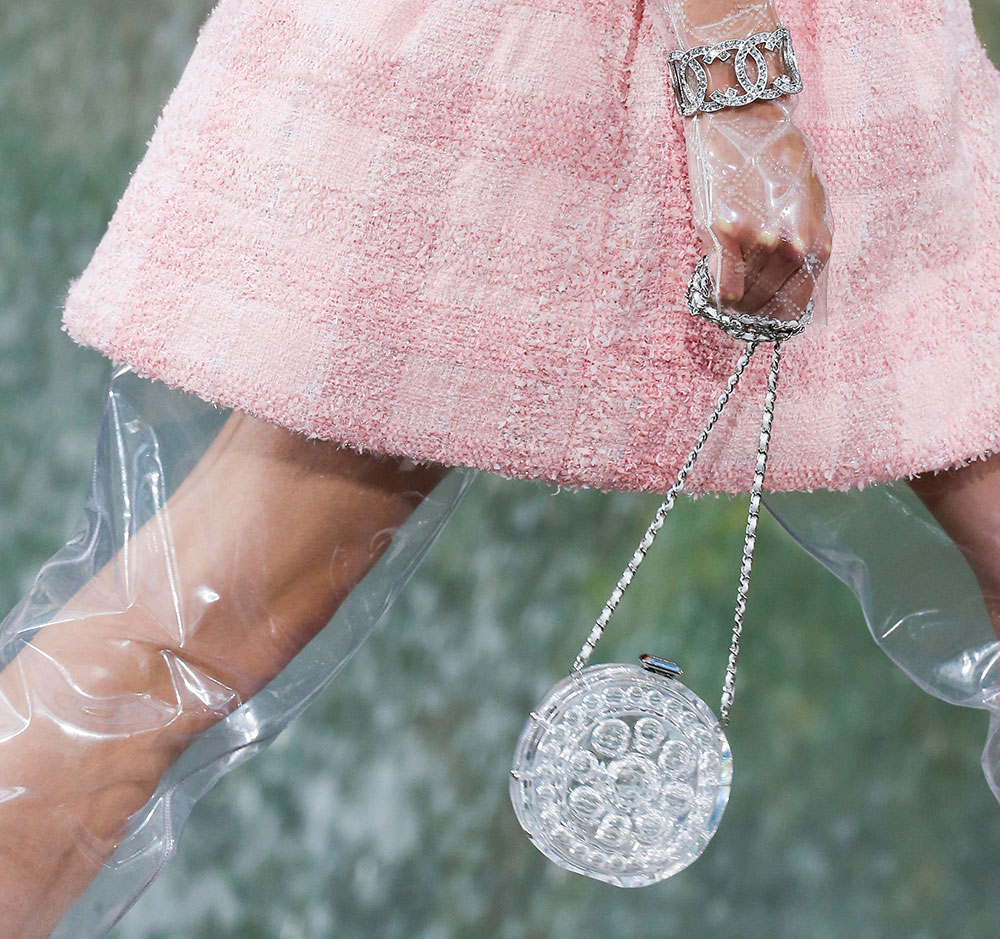 42 / 59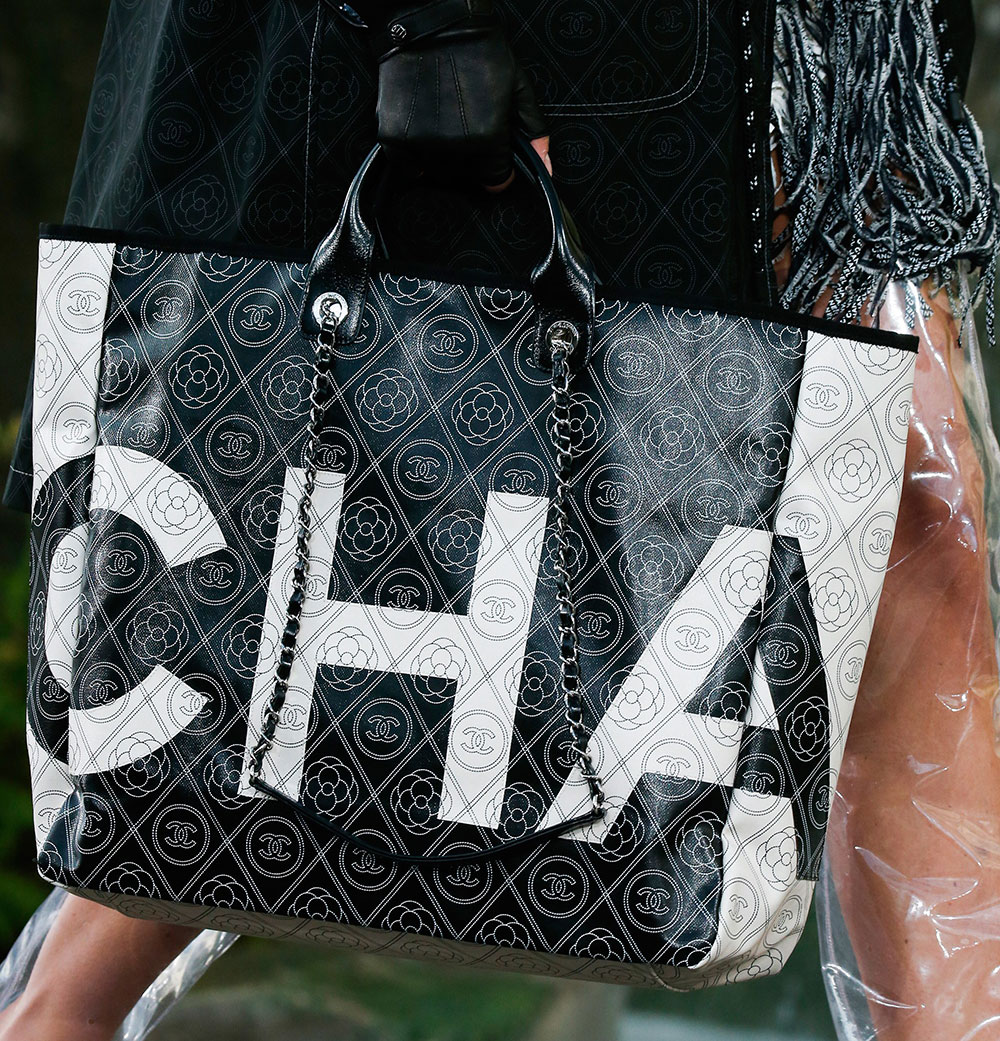 43 / 59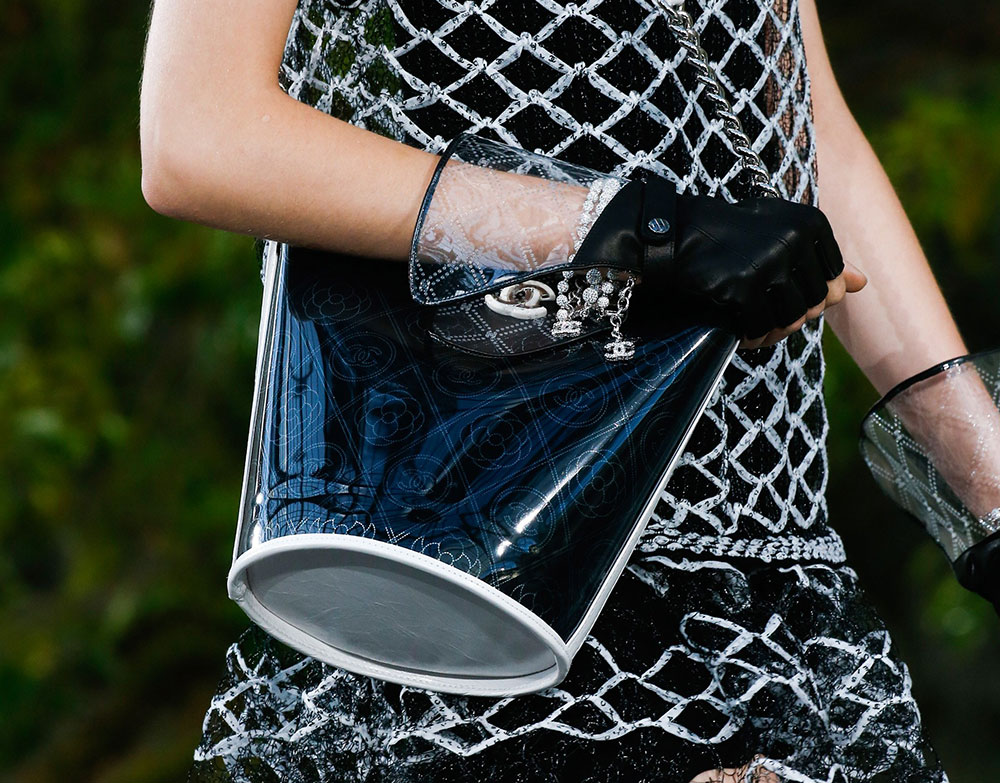 44 / 59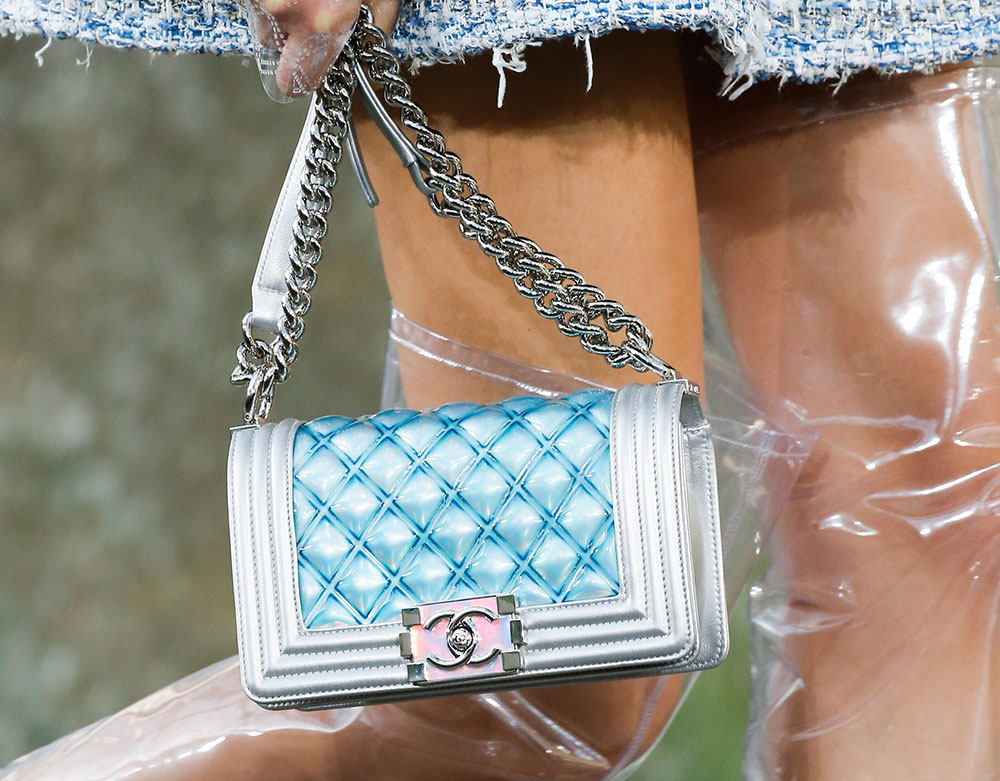 45 / 59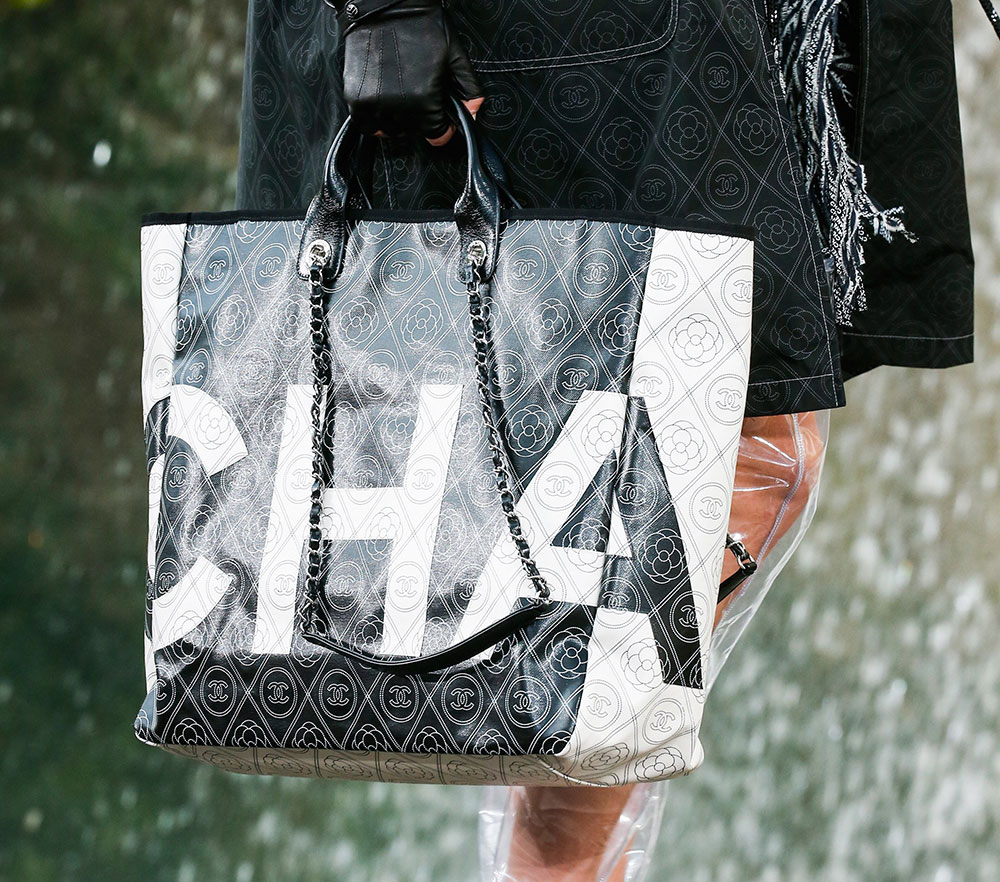 46 / 59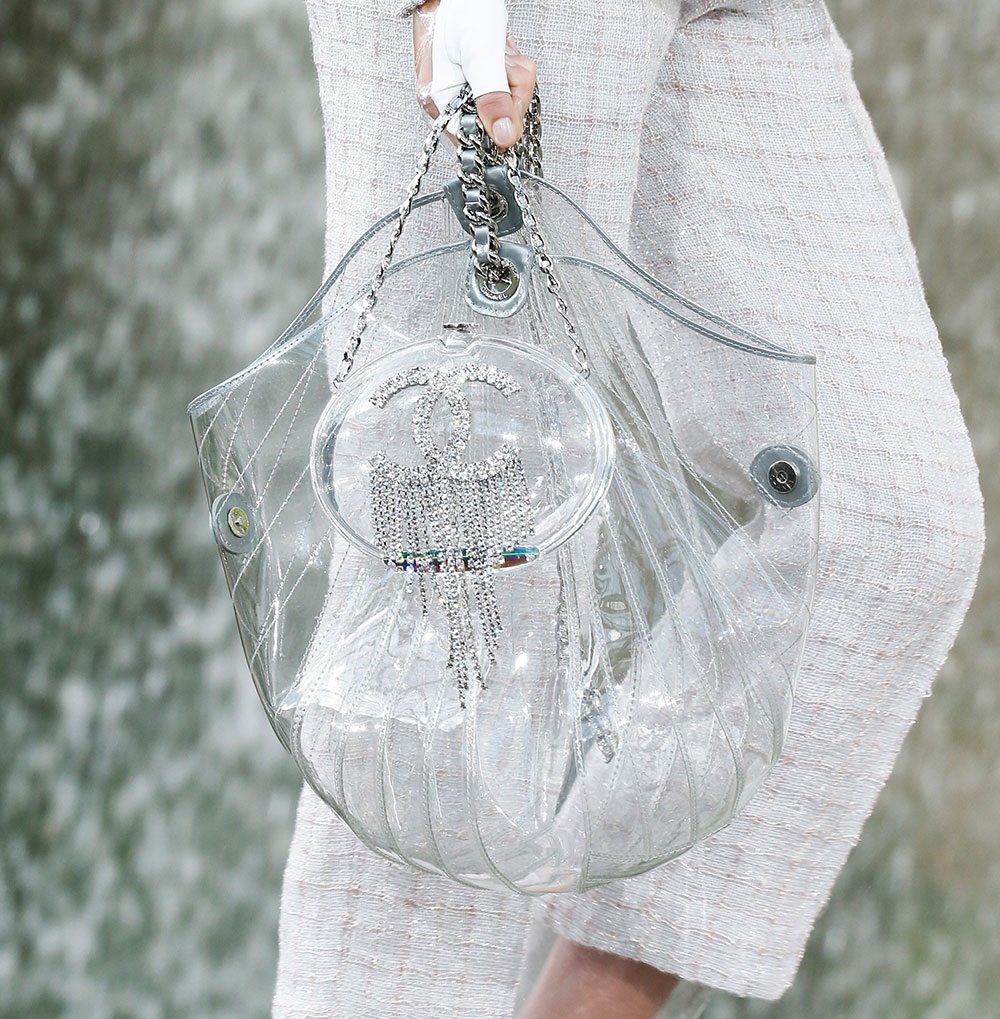 47 / 59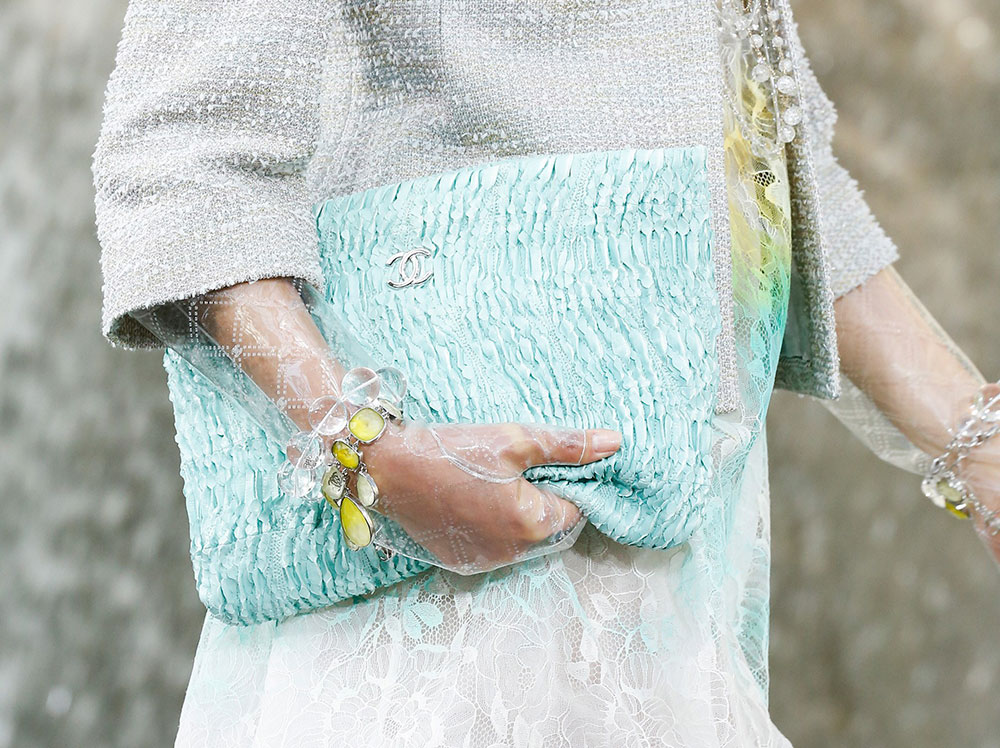 48 / 59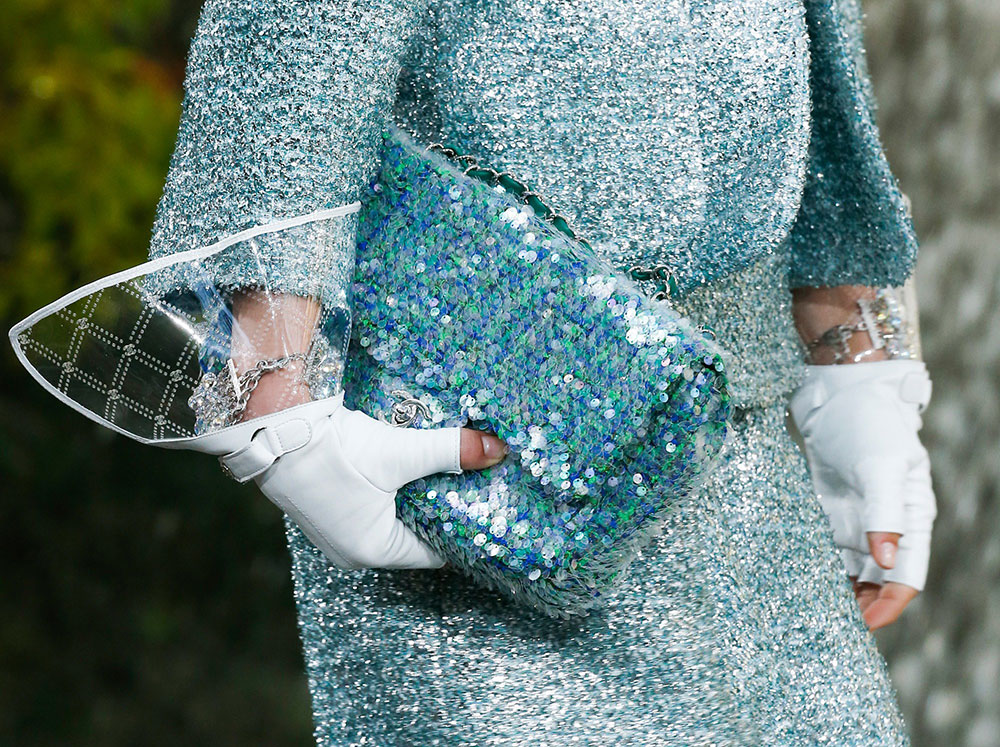 49 / 59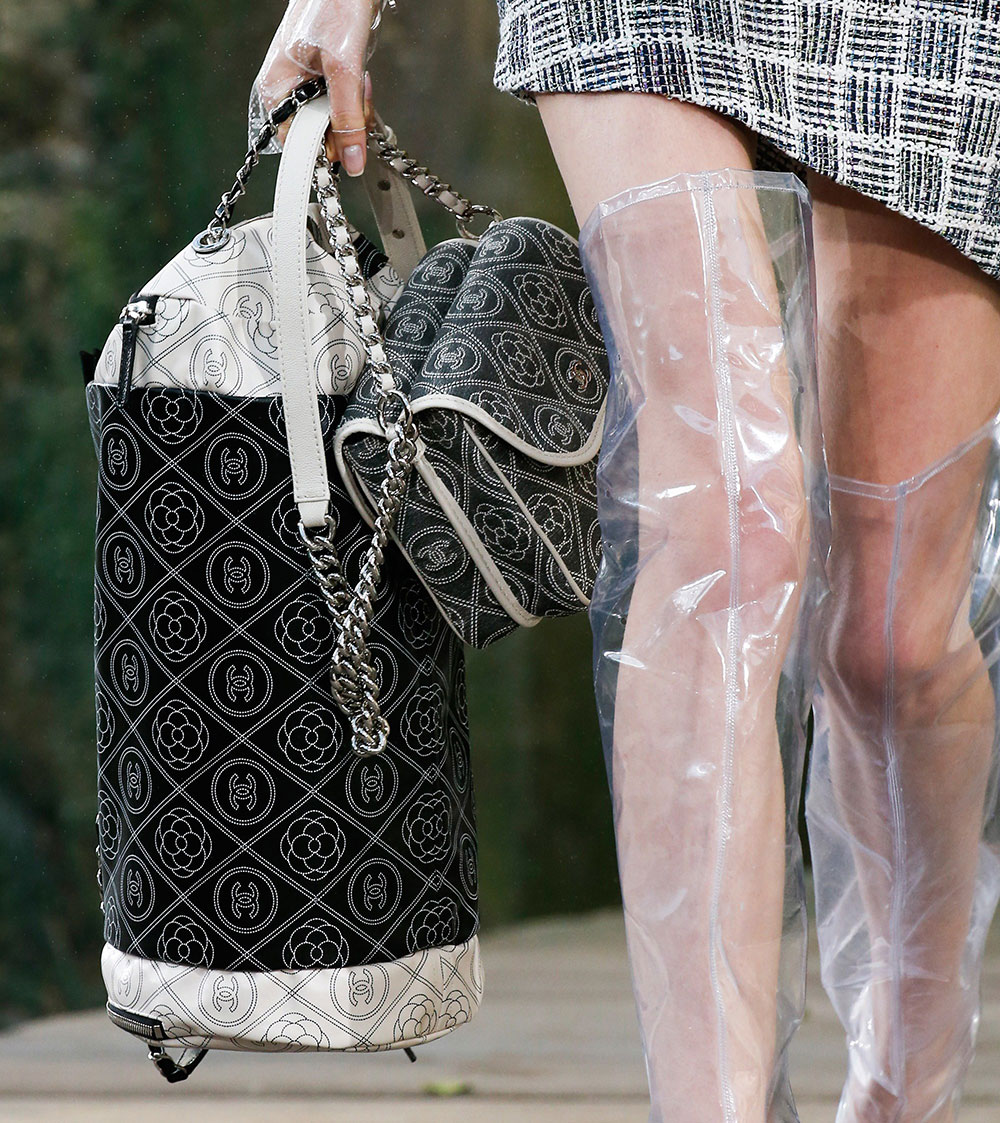 50 / 59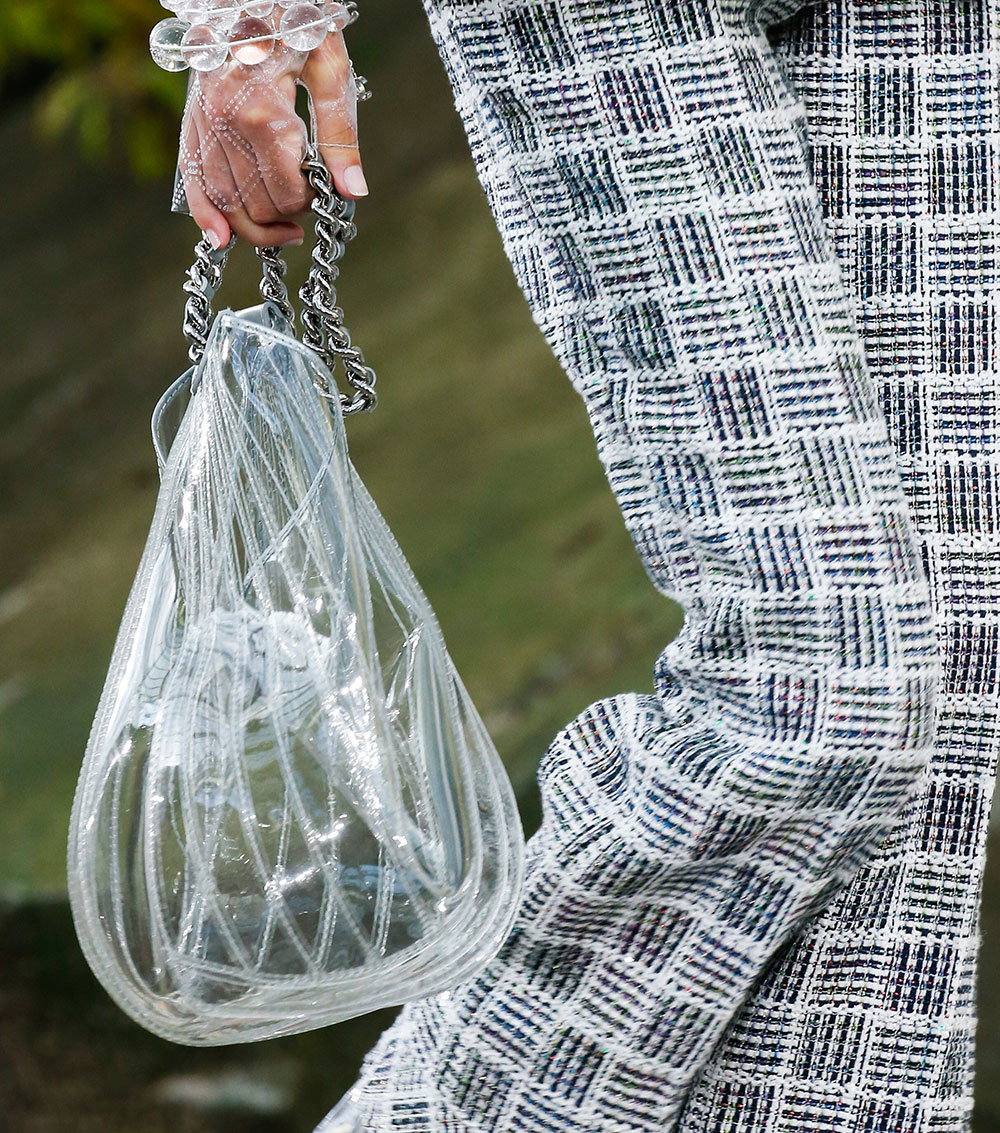 51 / 59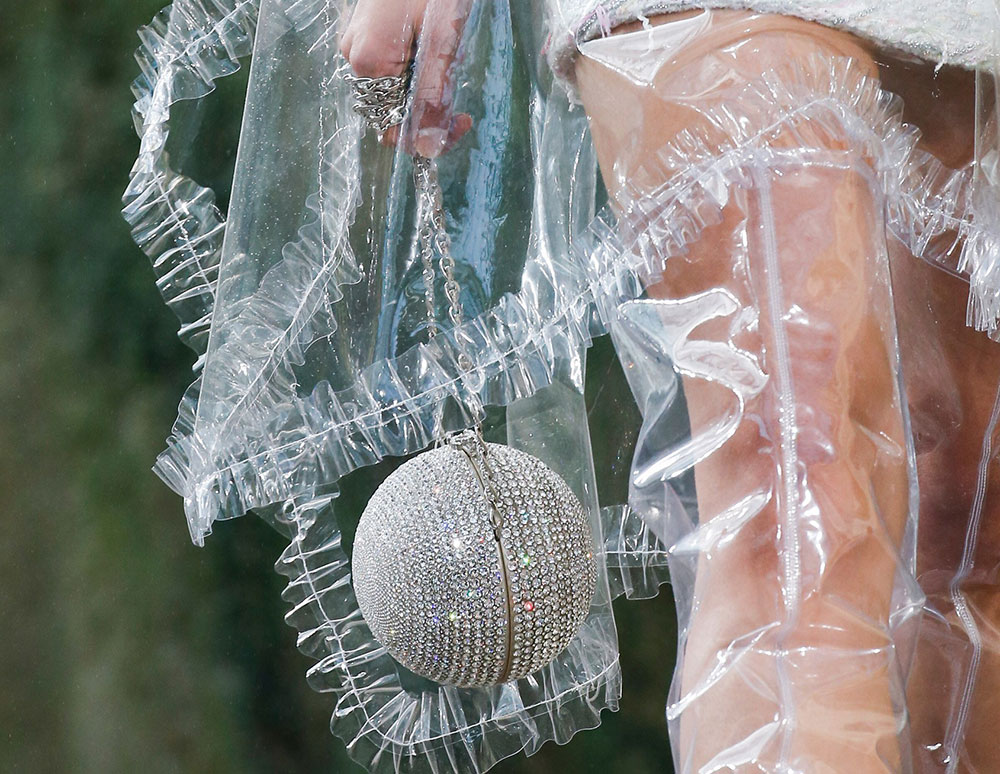 52 / 59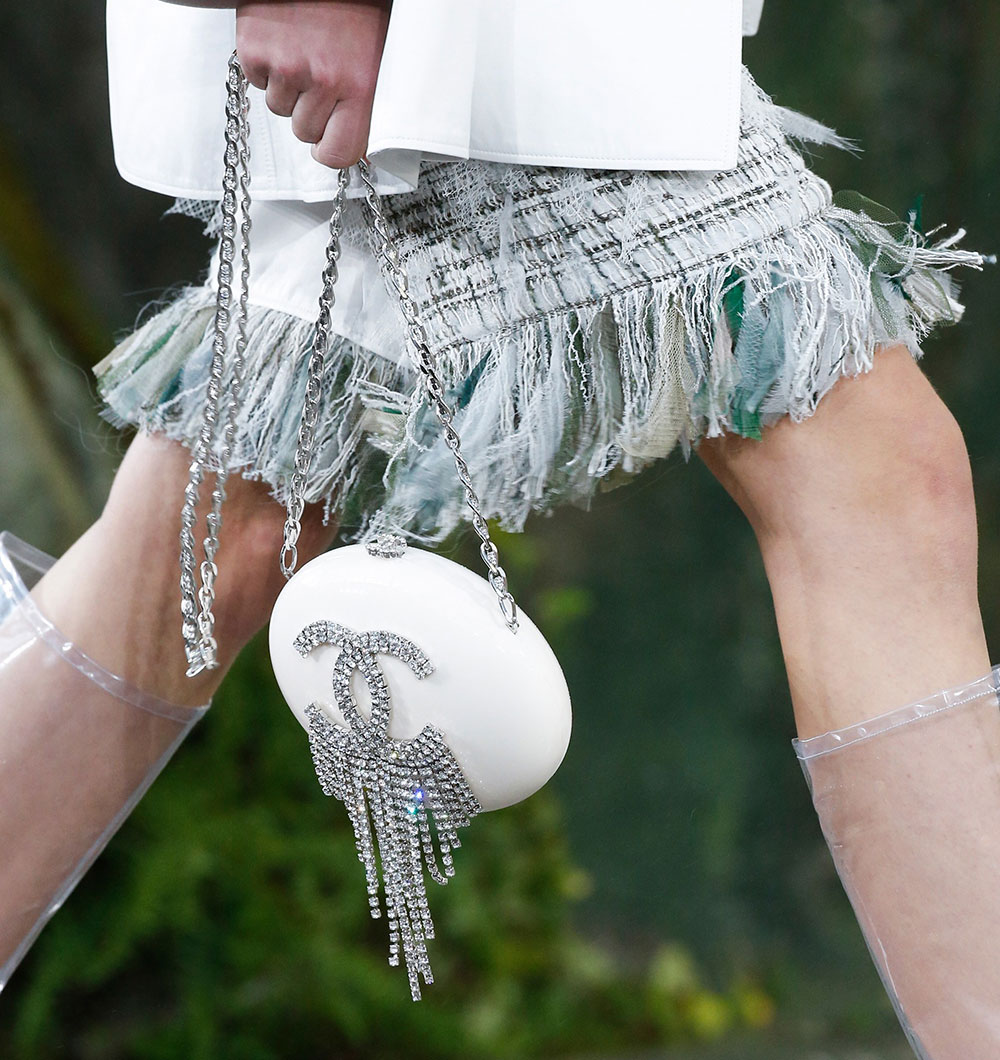 53 / 59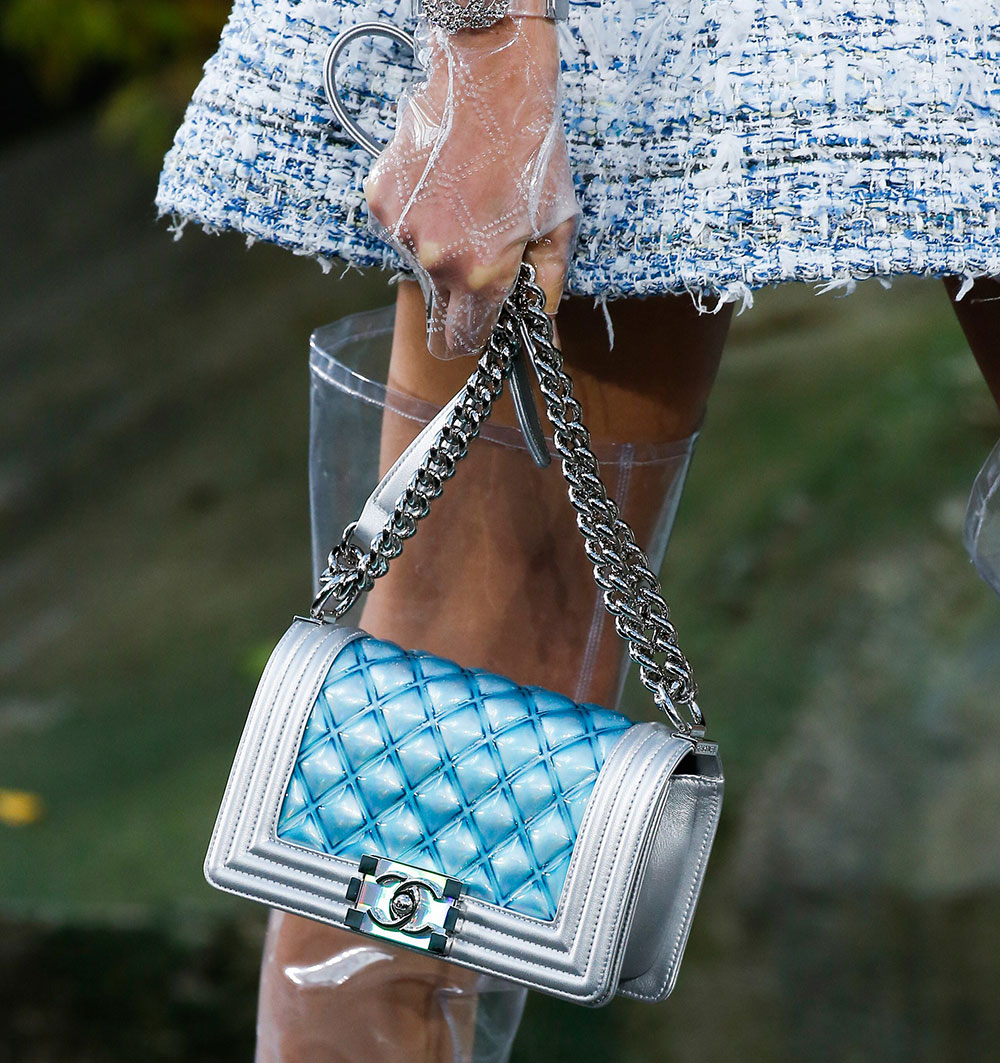 54 / 59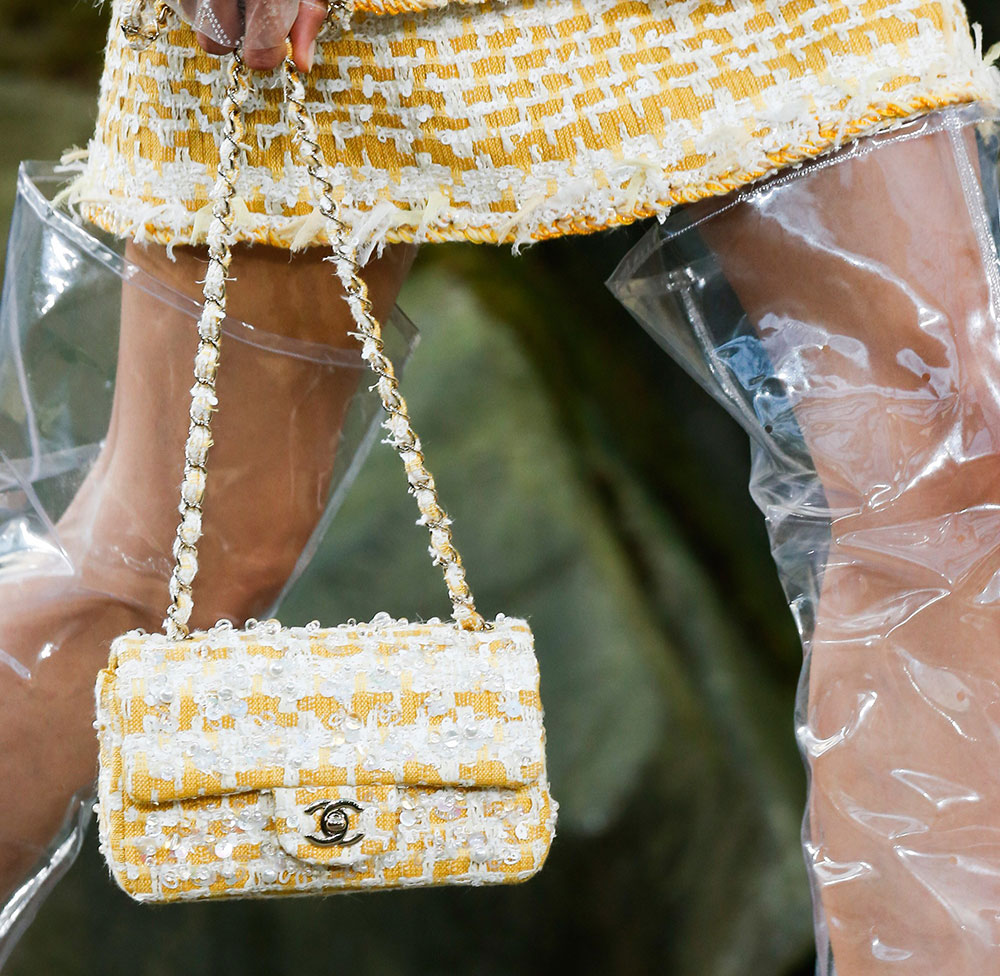 55 / 59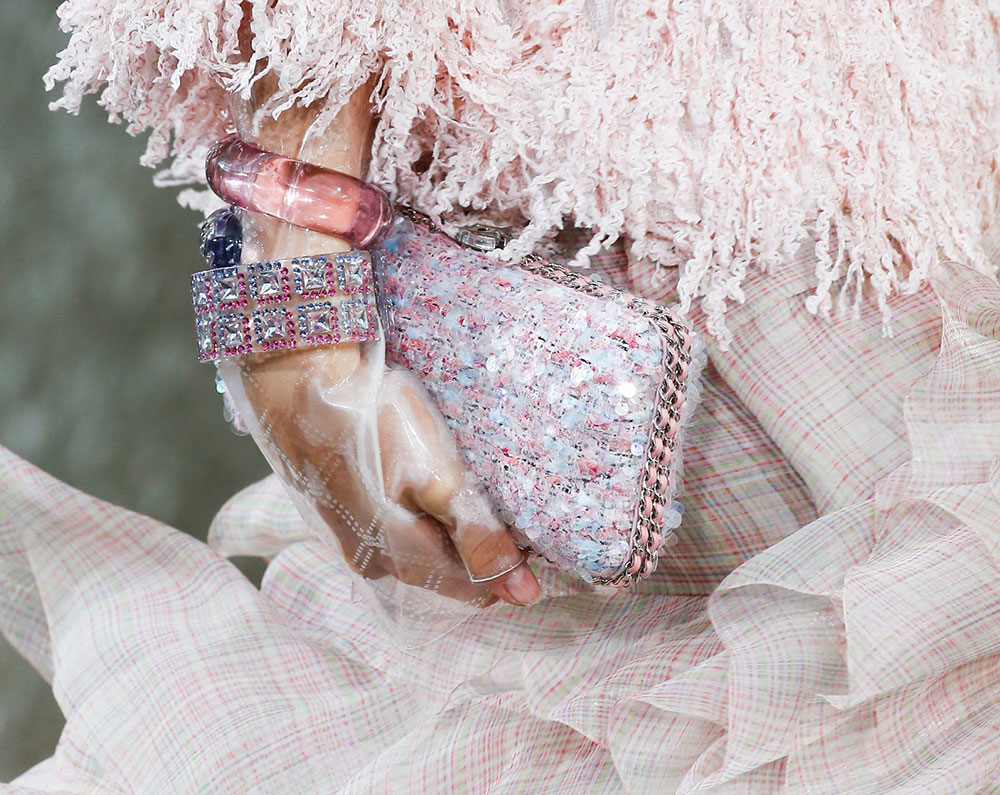 56 / 59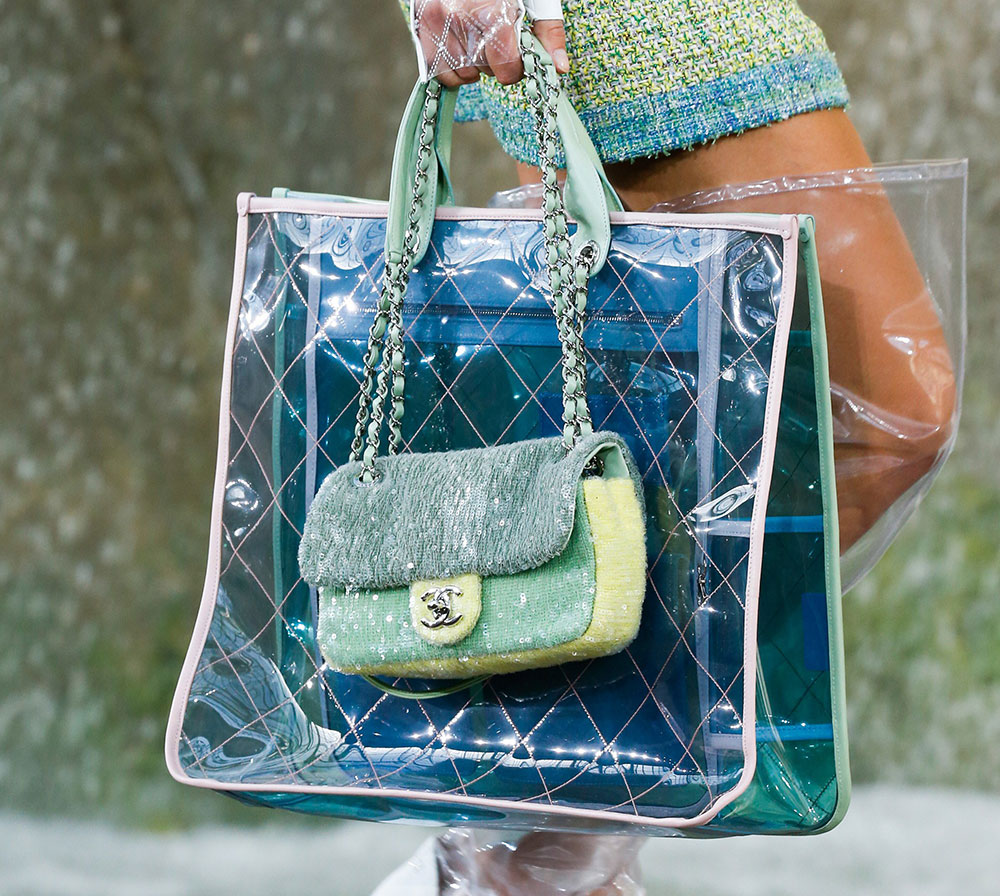 57 / 59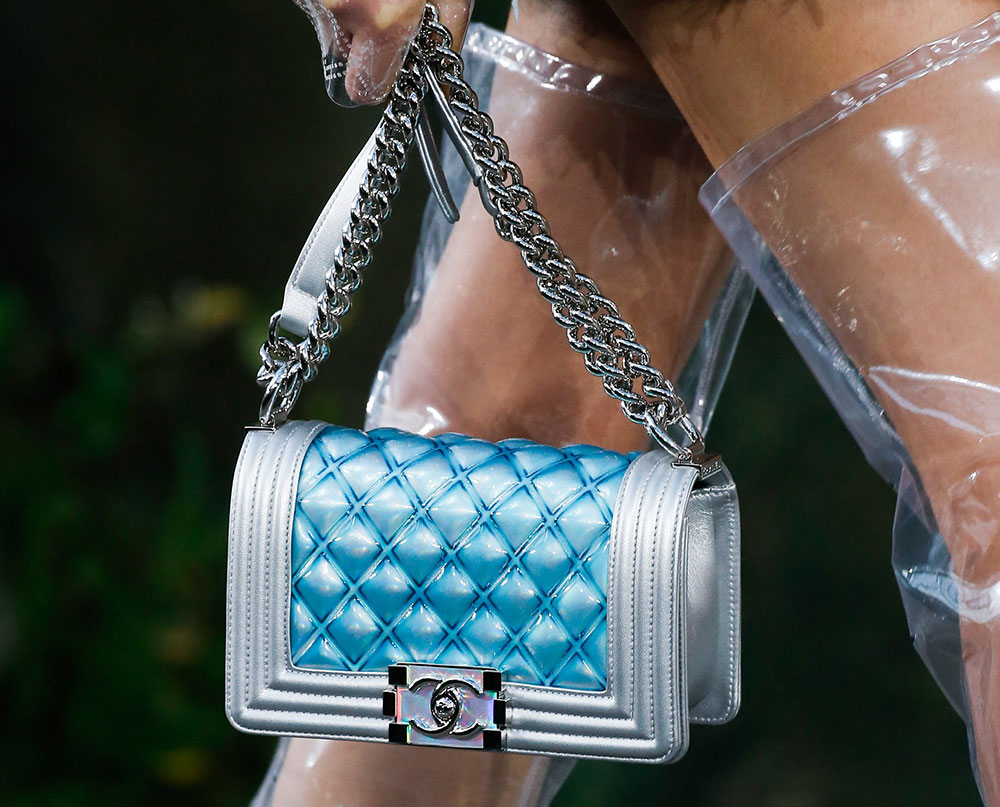 58 / 59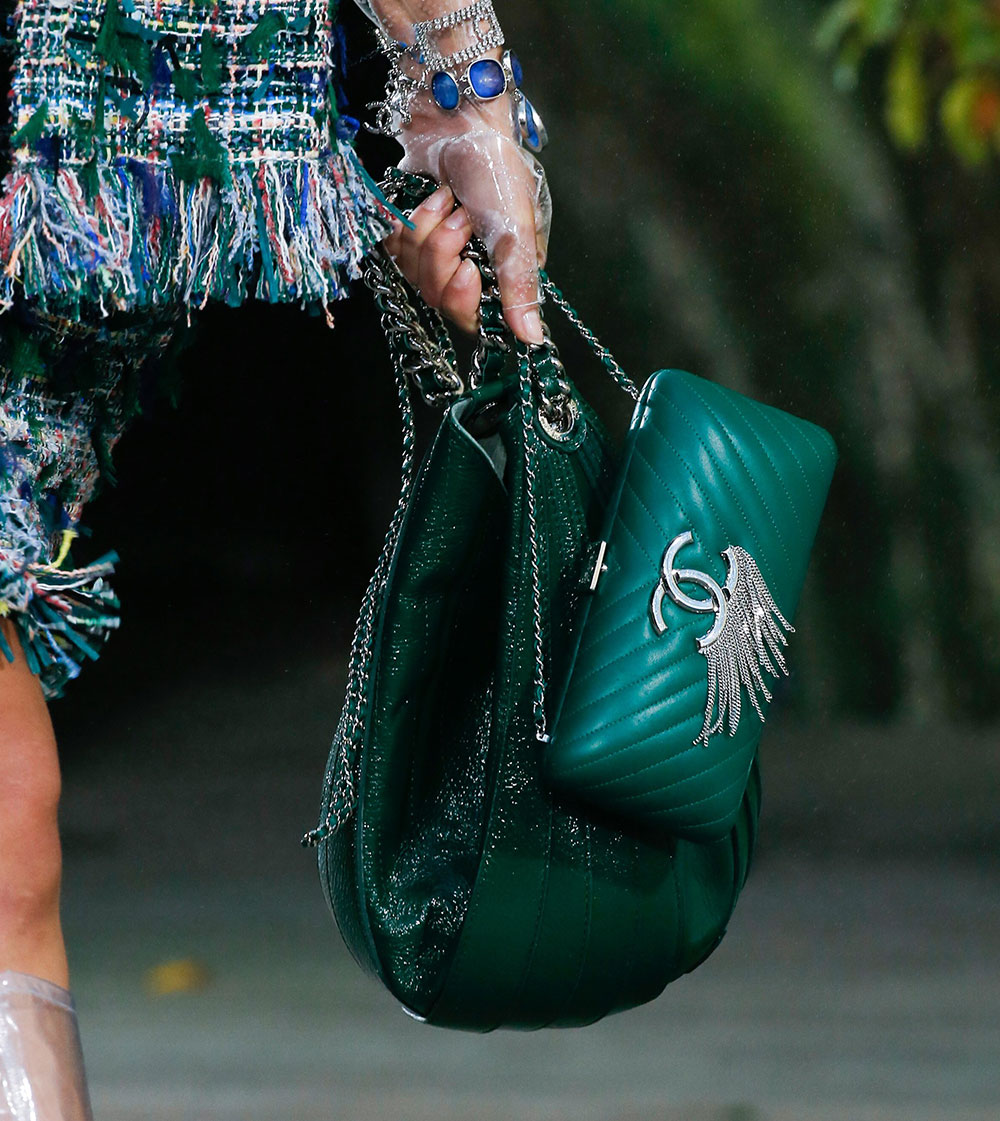 59 / 59