The whole trick of the luxury industry is to make consumers feel like they're buying something rare when, in actuality, whatever we're buying is almost certainly made in enormous quantities. As the industry expands, putting your hands on something unique gets harder and harder, which is why I took note of these Dolce & Gabbana Sicily Small Patchwork Exotic Bags at LUISAVIAROMA – they're all one-of-a-kind.
Most brands produce one-of-a-kind pieces here and there to display in stores or offer to their best clients, but it's not often that a brand as big as Dolce & Gabbana offers something totally unique at a third-party retailer, especially an exotic piece. Each bag is made from different-colored panels of crocodile and snakeskin, except for the bottom, which is leather. Also, each bag retails for right under $3,000, and although its not a bargain, it's not nearly as much as most exotic bags from major brands usually cost, let alone a one-off piece.
For me, the winner of the trio is the bag with the pale blue crocodile flap; the contrast against the yellow snakeskin underneath is beautiful. Which is your favorite?
---
Dolce & Gabbana Small Sicily Patchwork Exotic Bag
$2,995 via LUISAVIAROMA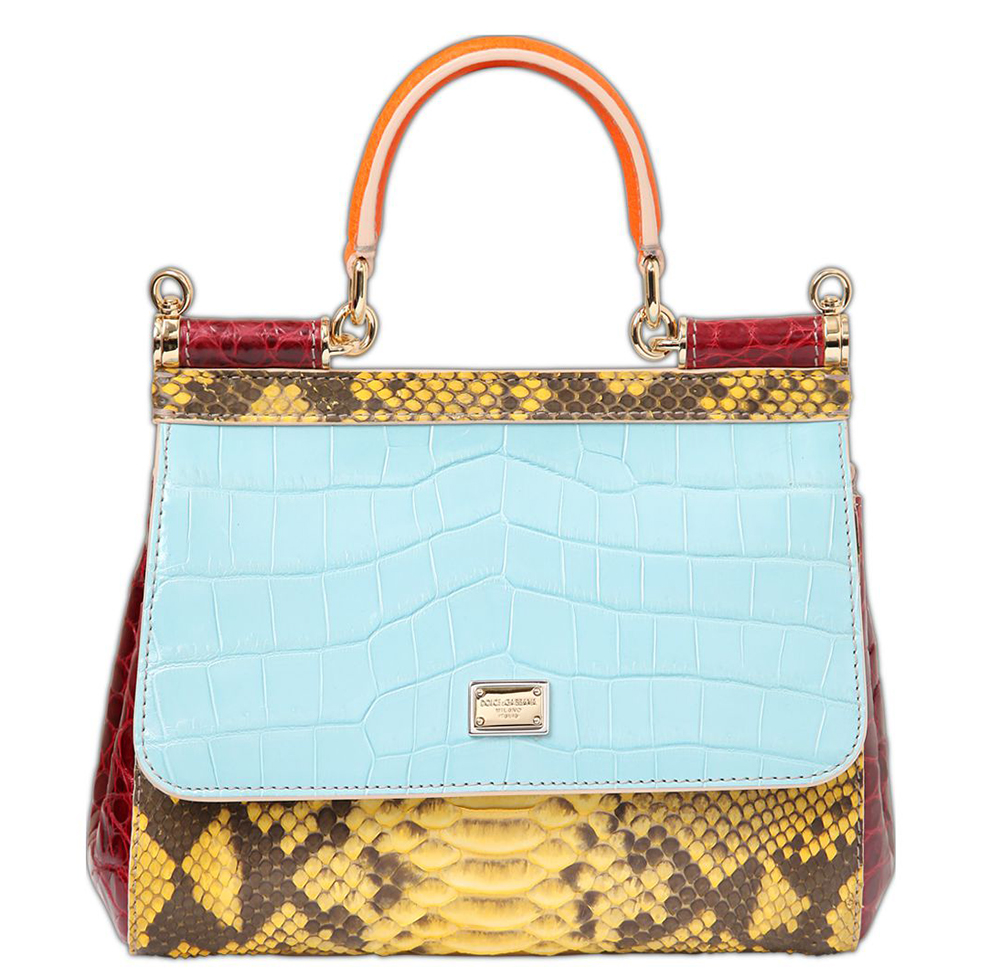 ---
Dolce & Gabbana Small Sicily Patchwork Exotic Bag
$2,995 via LUISAVIAROMA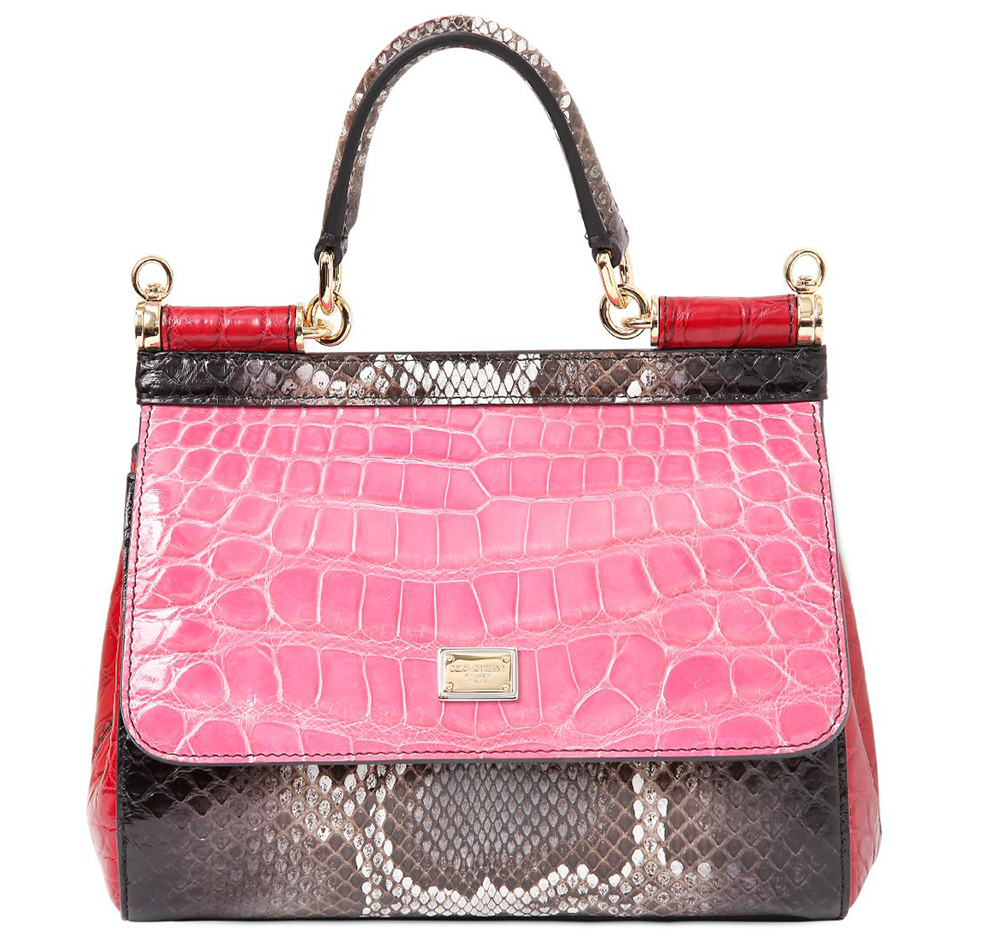 ---
Dolce & Gabbana Small Sicily Patchwork Exotic Bag
$2,995 via LUISAVIAROMA