Few bags rise to fame as quickly as the Dior Book Tote did. The bag swept social media by storm and knocked the handbag world on its feet as both Dior aficionados and bag collectors alike clamored to get their hands on this instant icon. Introduced by Maria Grazia Chiuri for spring/summer 2018, the fan favorite design was based on a drawing from the House's archives and has remained a beloved choice since its debut.
Simple enough in aesthetics and shape, it's the details within each design that are intricate and unique, and the Book Tote has been reimagined countless times by Grazia Chiuri and the Dior team. The silhouette may be a basic open tote, but the savoir-faire behind every detail encompasses the impeccable craftsmanship and excellence that Dior's brand DNA stands for. The newest Book Tote is no different, and today we're taking a detailed look at the Dior Book Tote in sculpted calfskin.
The cruise 2021 show introduced Dior fans to this detailed sculpted leather, which appears on some of the House's most emblematic shapes. This beautiful, detailed technique was inspired by a traditional Argentinian craft called tooling. Used as way to enhance and add ornate details to saddles in the equestrian world, at Dior Maria Grazia Chiuri has meticulously adapted this technique, drawing floral designs which are then meticulously laser-cut and shaped by hand.
Following this unique design approach several coats of patina are added as well as leather rosette detailing and metal studs to further accentuate the bag's savoir-faire. The end result is a hand-embossed, detailed Book Tote crafted from sculpted calfskin leather. The artisanal process takes over 12 hours to complete and is truly a work of art. This version of the book tote retails for $7,000 via Dior.
1 / 3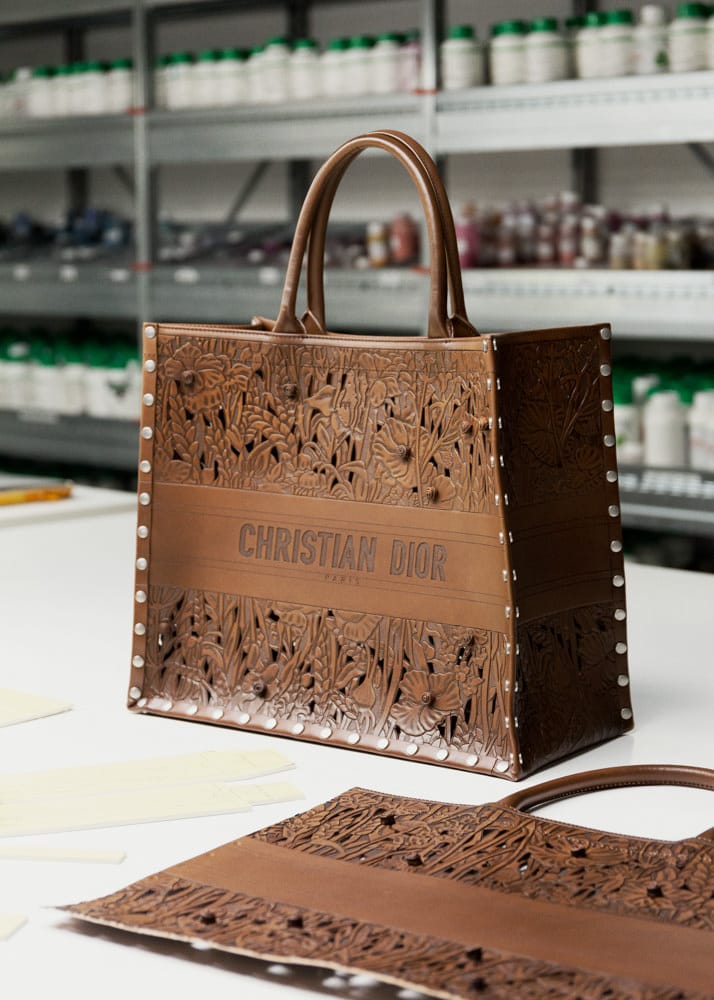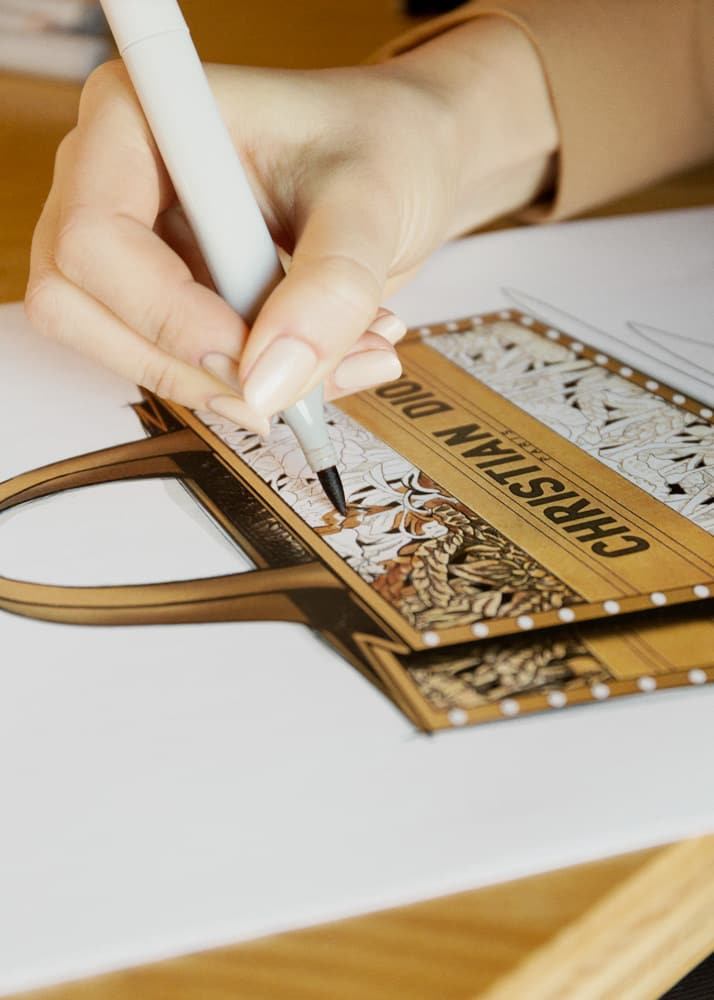 2 / 3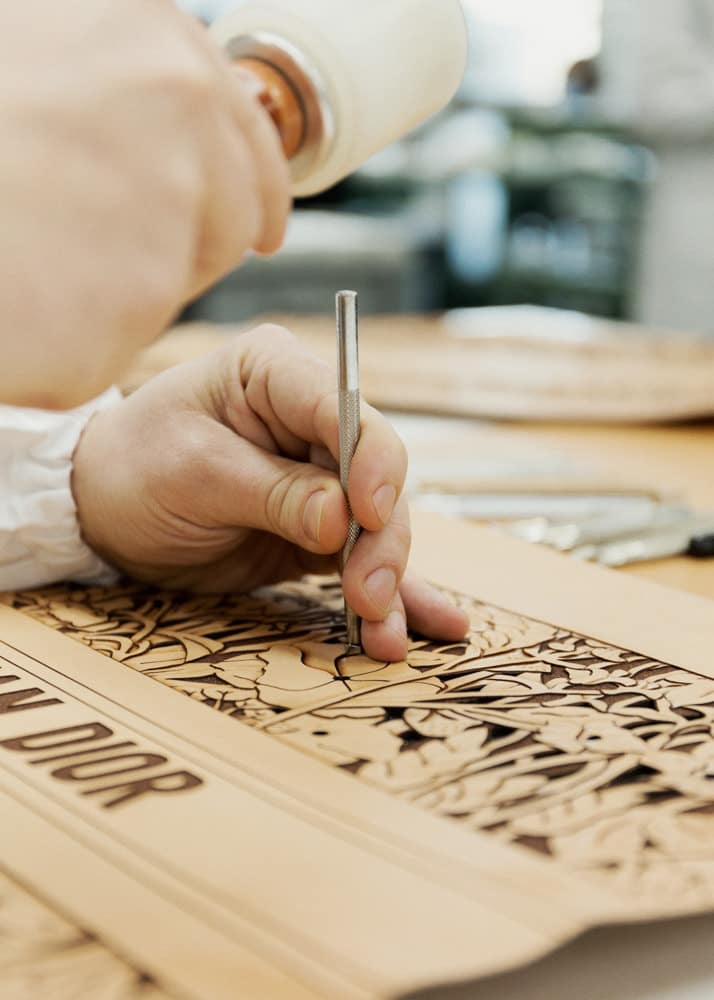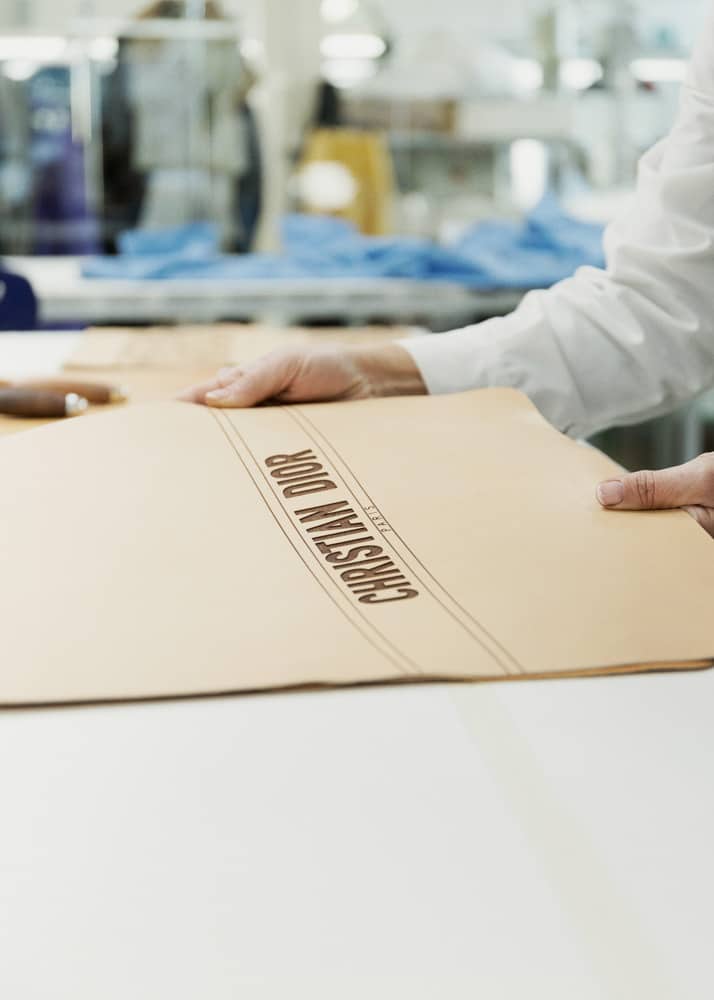 3 / 3