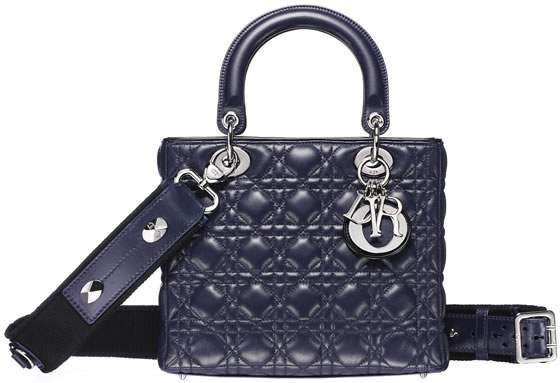 When I think of Christian Dior, all I see is Charlize Theron stripping down and all I hear is her voice softly and seductively saying "J'adore Dior". The brand is known for its long history and timeless aesthetic. And with the re-opening of their store in Shanghai, Dior has decided to create an exclusive and limited edition selection of items.
Christian Dior's boutique at Plaza 66 in Shanghai, China will re-open this May. With the reopening, Dior has decided to launch a limited edition selection of iconic pieces from the house in Dior blue. These pieces will be sold exclusively at their Shanghai store, which means many of us will never be able to buy them. This launch coincides with the World Expo and the Dior Cruise 2011 fashion show being held in Shanghai on May 15th.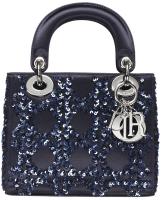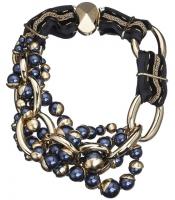 The Dior blue collection will feature 12 products in total including: a Dior mobile phone in sapphire crystal with cannage marquetry, a Lady Dior evening bag in blue calfskin with blue sequins in Dior's iconic cannage design, a Lady Dior classic bag in blue calfskin, a Mise en Dior costume jewelry necklace in blue colored pearls, and a graphic "Dior Lucky" scarf featuring a collage by John Galliano displaying one of the house's most famous models Lucky.
Of course we are drawn to the handbags immediately. The Christian Dior Lady Dior Bag is beautiful in blue calfskin with black trim. Fitting for the trends this season, the bag features a military style messenger strap. This bag would be my personal choice as it is both classic and current. There is also a blue calfskin Lady Dior Evening Bag with blue sequins. And while not handbag related, the Mise en Dior costume jewelry necklace, originally introduced as part of Camille Miceli's first collection for the house, in blue colored pearls is breathtaking.
This information leaves me blue knowing that I will not be able to partake in seeing the pieces in person or purchasing.