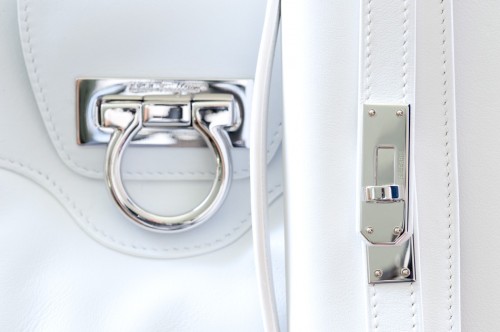 Happy Labor Day to all of our US readers! Labor day does not only mean a three-day-weekend but also the last holiday weekend of summer and an old stipulation that we must all put away our whites. We have all been drilled with the old custom that after Labor Day we should not wear white. Where did this tradition come from?
There are many explanations for this tradition, ranging from weather to status symbol. Some say that white clothes do not help protect against cold weather. Light summer clothing was advised to be put away after Labor Day to prepare for heavier clothing for winter. Originally, the garments that were restricted were white dress shoes and pumps. Over time, the rule began to include white clothing in general.
Another theory is that older society families were much more concerned with fashion etiquette than recent generations. They wanted to educate the new rich with rules about fashion which was intended to guide the high society. Since the 1950's and 60's, the steadfast rule has slipped away, as many find it outdated and refuse to follow it.
Cream and ivory has always been accepted as a winter white option and continues to be seen for fall/winter fashion lines from many major labels. Over time, the rule forbidding white clothing after Labor Day has transitioned to being an old adage, as many disregard the no white after Labor Day rule and are even applauded for wearing white after Labor Day.
For us, the rule is to be bring white into your winter wardrobe in moderation. Be aware of the materials you are wearing (for example linen is a best for tropical climates and better for summer). Overall, remember to bring in the fall/winter clothing as the seasons transition. Most importantly, wear what you want and feel comfortable wearing! Of course, there are rules of what to wear and when to wear it, but there is seemingly always exceptions to the rules.
Are you putting your whites away?
P.S. Please consider supporting our small, bag-loving team by clicking our links before shopping or checking out at your favorite online retailers like Amazon, Neiman Marcus, Nordstrom, or any of the listed partners on our shop page. We truly appreciate your support!