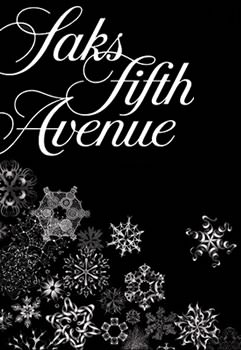 I ran across a story that should prove to be a very interesting debate. A lawsuit was filed November 10th between Saks Fifth Avenue and a customer, who bought a pair of diamond earrings and a brooch as a set for $28,000. Only problem is that the Saks sales associate priced them as a set, when they were not. The $48,000 price tag had fallen off the brooch. The proper price should have been $76,000. Saks asked the customer to pay the difference and wrote in a letter following several phone calls, it would charge her credit card for the full amount. The customer stood her ground and said she should not have to pay the difference and Saks wants the difference. So here we are, in a lawsuit.
Who is right? Who would you side with; Saks or the customer?
Saks Fifth Avenue is suing a customer, over thousands of dollars worth of mis-priced jewelry.

Emily Pickering is being sued by the retail store after two clerks sold her diamond earrings and a diamond broach as a set for $28,000.

Turns out, the earrings and the broach weren't a set — and should have been sold for $76,000.

The store's General Manager called Pickering, told her of the mistake, and asked her to either return the jewelry or pay up at a discounted price.

Court documents show Pickering refused.

Now Saks is suing her for the price of the broach and its lawyers' fees.