If you follow us on Instagram, then you've probably already been following my NYFW adventures, but if you don't follow us, make sure you go ahead and join in right now!
Today, I'll be taking you on a mini-adventure through NYC on Day 6 of #NYFW. Tune in to Insta Stories so you don't miss a beat! More importantly, I'll go live on Instagram from the Coach Spring 2018 runway show at 2pm, so consider this your personal invitation to tag along with me and my Coach Rogue Bag today!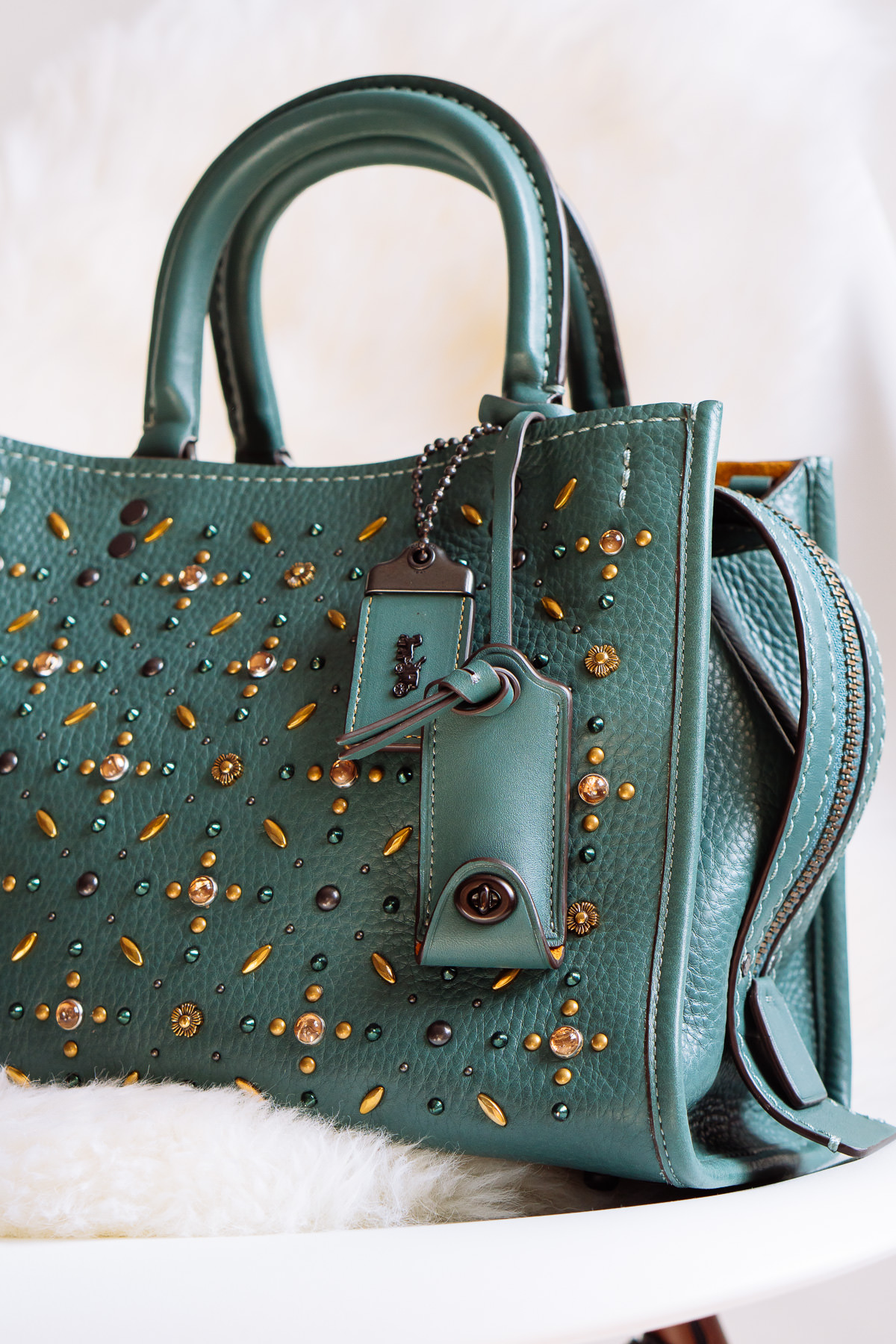 I am loving this updated Rogue 25 bag from the Coach 1941 Fall collection. In emerald green pebbled leather with fun rivets and embellishments, this bag is the perfect pick for fall. More importantly, it fits everything I need to run around all day in NYC. Snag one for yourself via Coach for $795.
1 / 3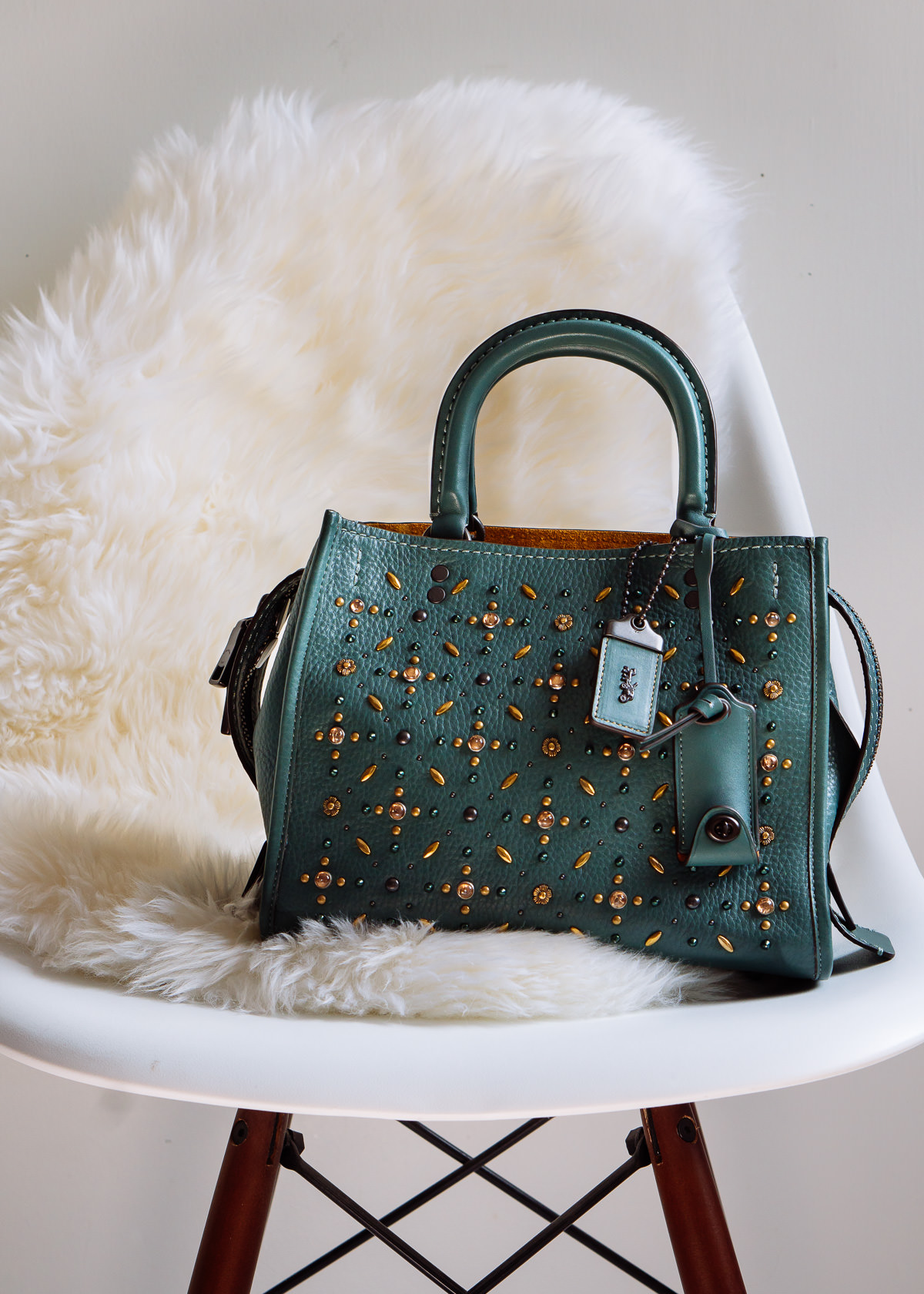 2 / 3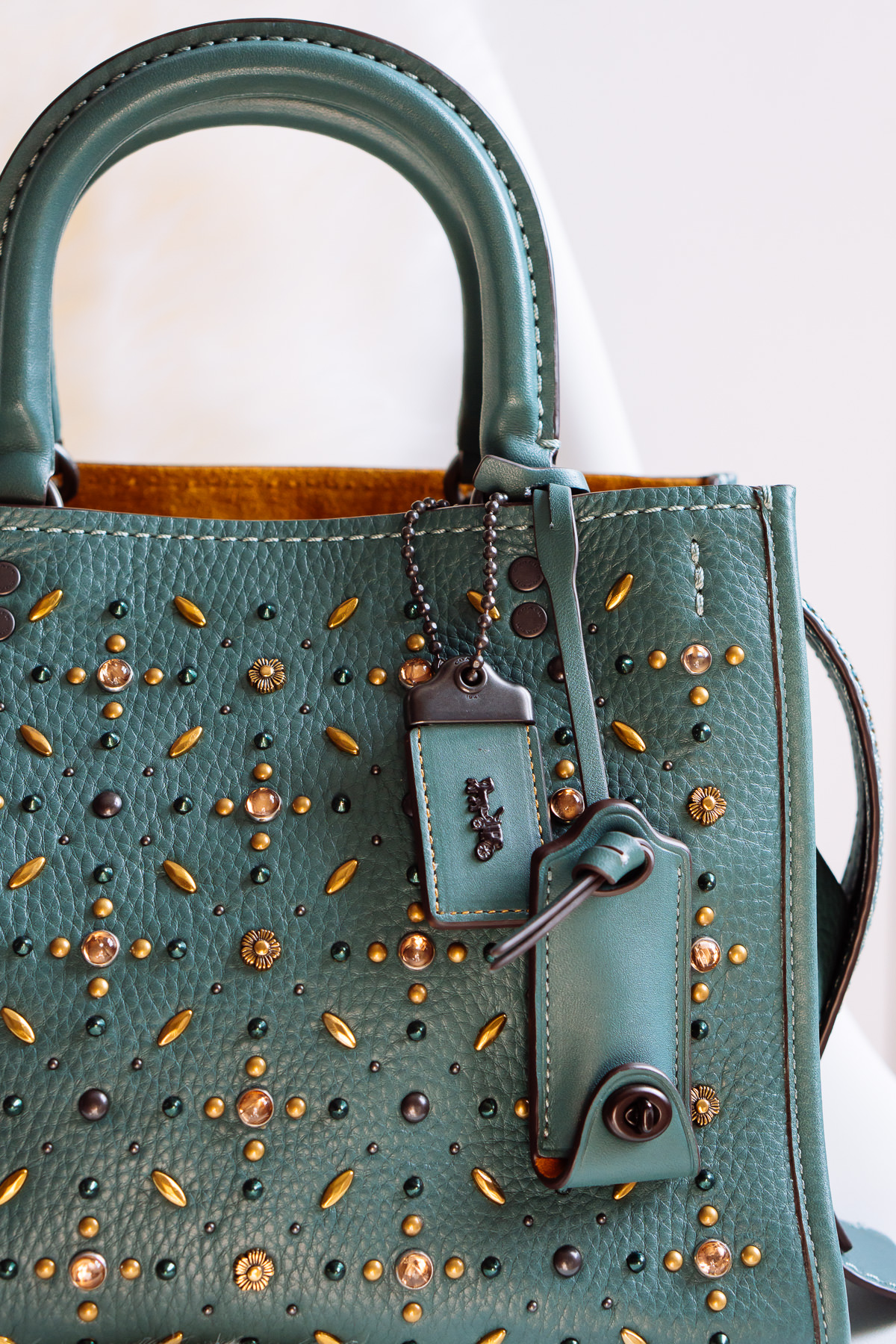 3 / 3