Plus, we got the scoop from the lovely Rebecca Minkoff herself
Rebecca Minkoff was one of the first designers to debut the "see-now, buy-now" concept at NYFW. With an ever-changing retail environment and consumers' want-it-now attitudes, many designers have since followed suit. We went behind the scenes at this year's NYFW to give you an exclusive peek at Rebecca Minkoff's Fall 2017 handbags, which you can snag right now, along with every look seen on the runway.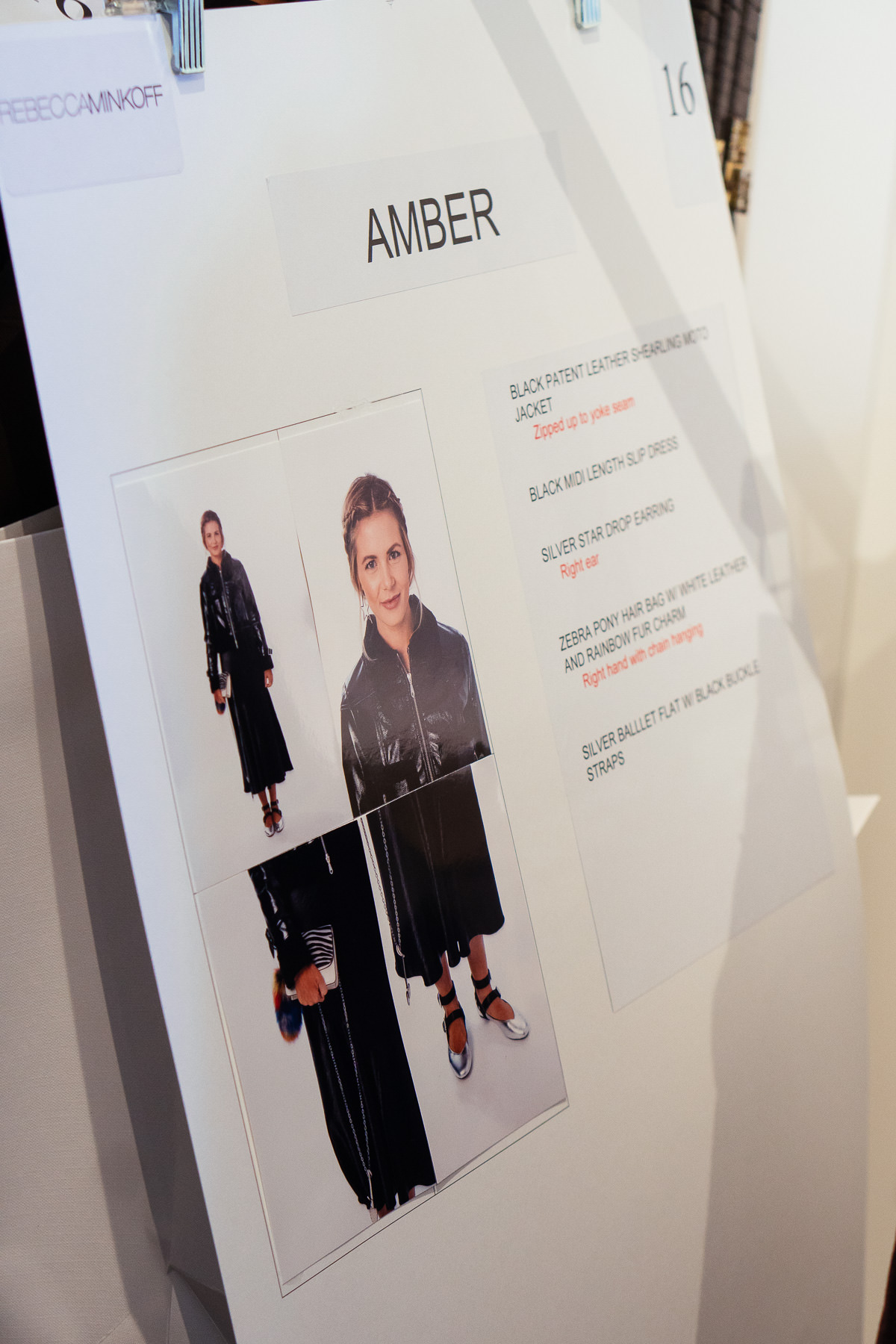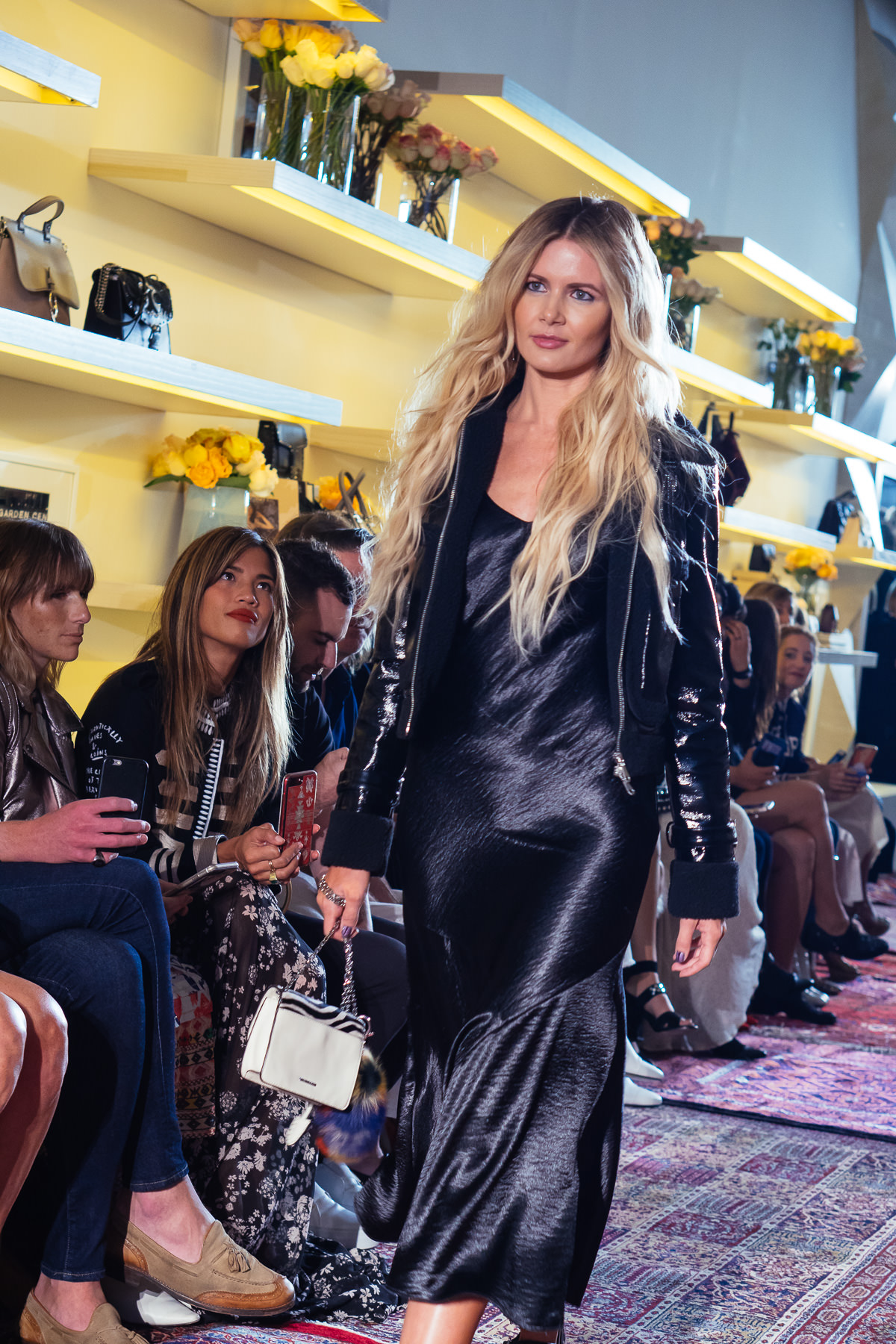 The Fall 2017 collection could simply be described as "rocker chic." There was no shortage of fun florals paired with edgy leather, and the bags themselves were standouts, too. We love the studded detailing, rich tones and hints of embellishment throughout the collection. We chatted with the lovely Rebecca Minkoff herself to learn more about how the collection came to be.
PurseBlog: Can you tell us about your inspirations behind the collection?
Rebecca Minkoff: The collection was influenced by an actual trip that Keith Richards, Anita Pallenberg and the Stones took. They went from Joshua Tree to New York City. So it's all about this cross-country road trip, rock and roll with a little bit of a 60s/70s vibe, and just that feeling of freedom when you're on a road trip.
PB: How would you describe the ideal Rebecca Minkoff girl from this collection?
RM: A flowy dress with, this season, a beautiful fur jacket, and if you don't like fur, we have faux, and if you don't like faux, we have leather.
PB: If you had to pick one celeb or influencer who best describes this girl, who would say?
RM: Oh, that's tough! I think I'm blessed with so many girls that fit this vibe like Chiara [Ferragni] and Aimee [Song]. We have Arielle from Something Navy walking in the show, so definitely those girls who always seem to ride that line between boho and rock.
PB: How would you say your collection has changed from your first to now?
RM: With my first I had no idea what I was doing [laughs]. So now it's sort of like you know what you're doing, and there's a confidence in that and knowing how to put a show together I think is really important, because it's different than just trying to sell something.
PB:What would you say your favorite handbag is from this collection and why?
RM: It's the Keith crossbody, we have a whole group of different bags with that circular hardware, and our signature dog hook, and it's the bag that I've been wearing. It's the main bag in the show.
Check out more exclusive backstage photos and runway shots below.
1 / 16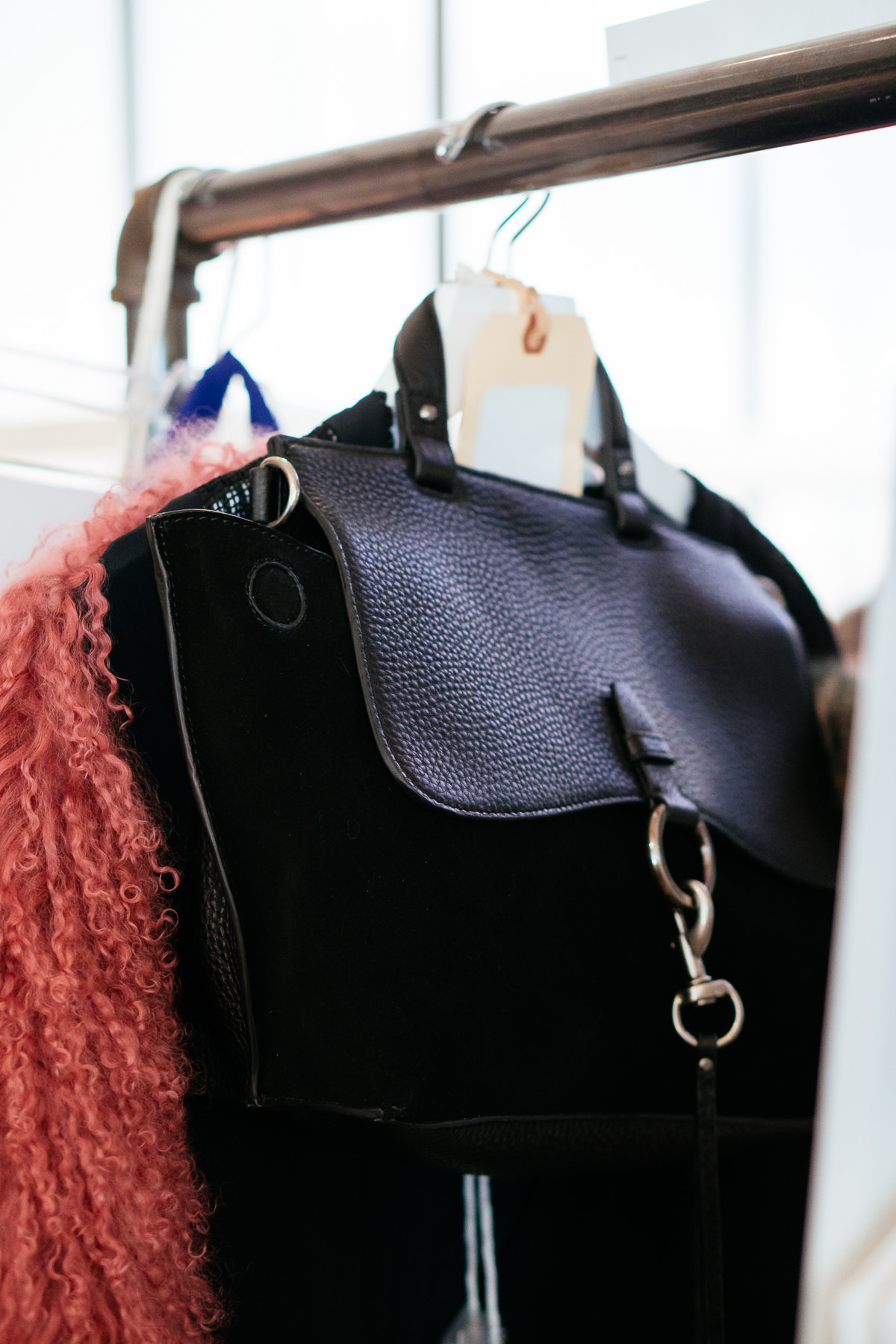 2 / 16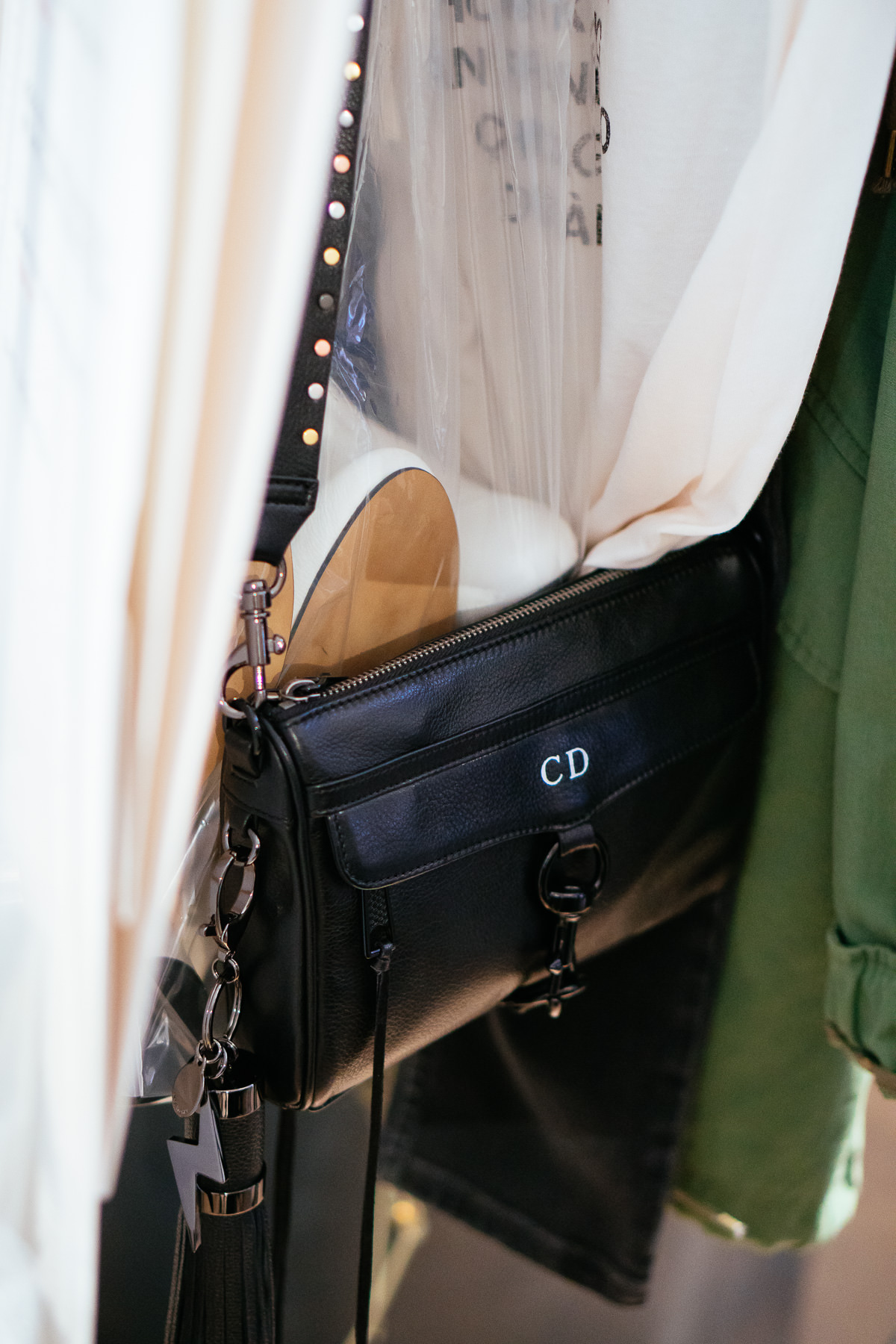 3 / 16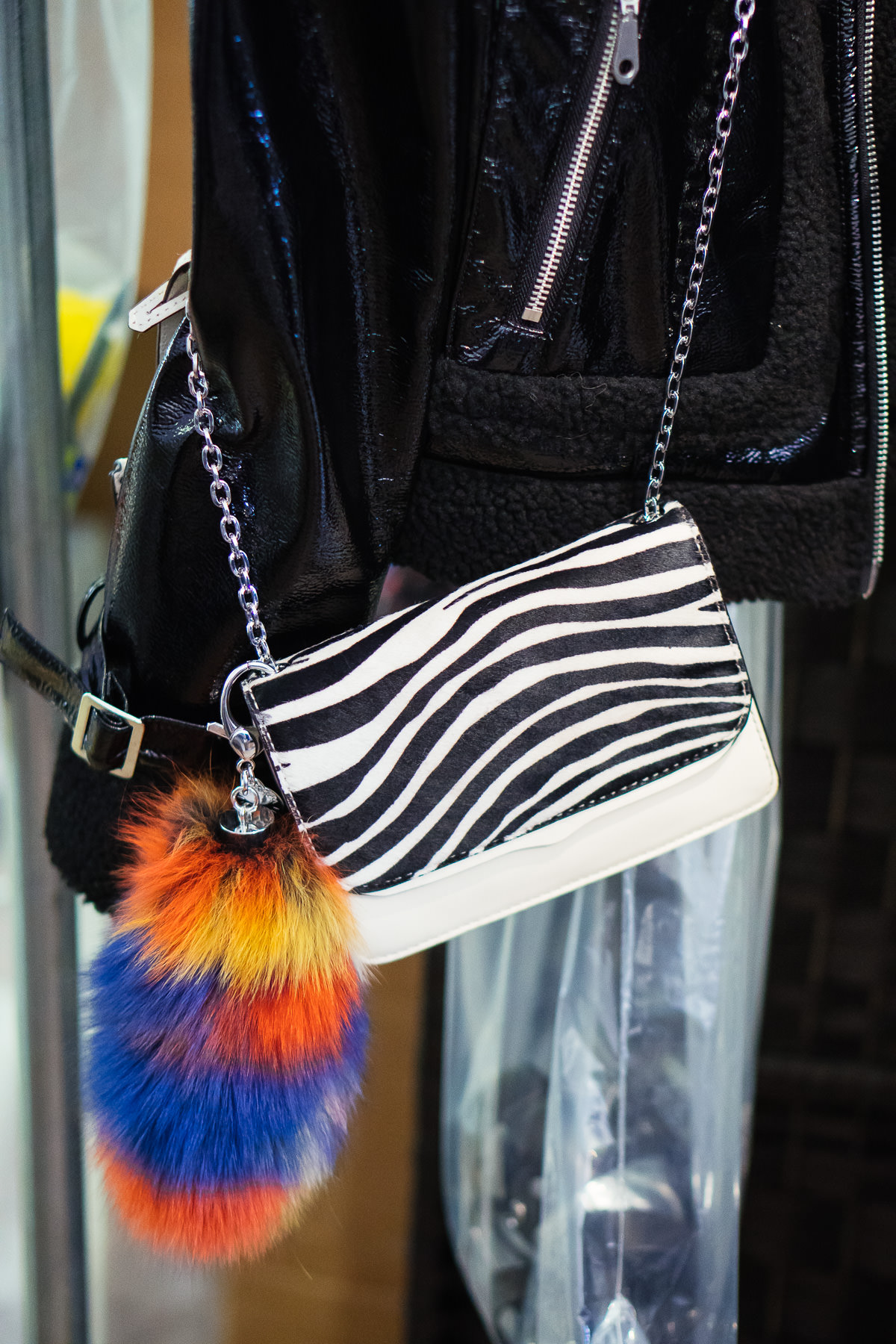 4 / 16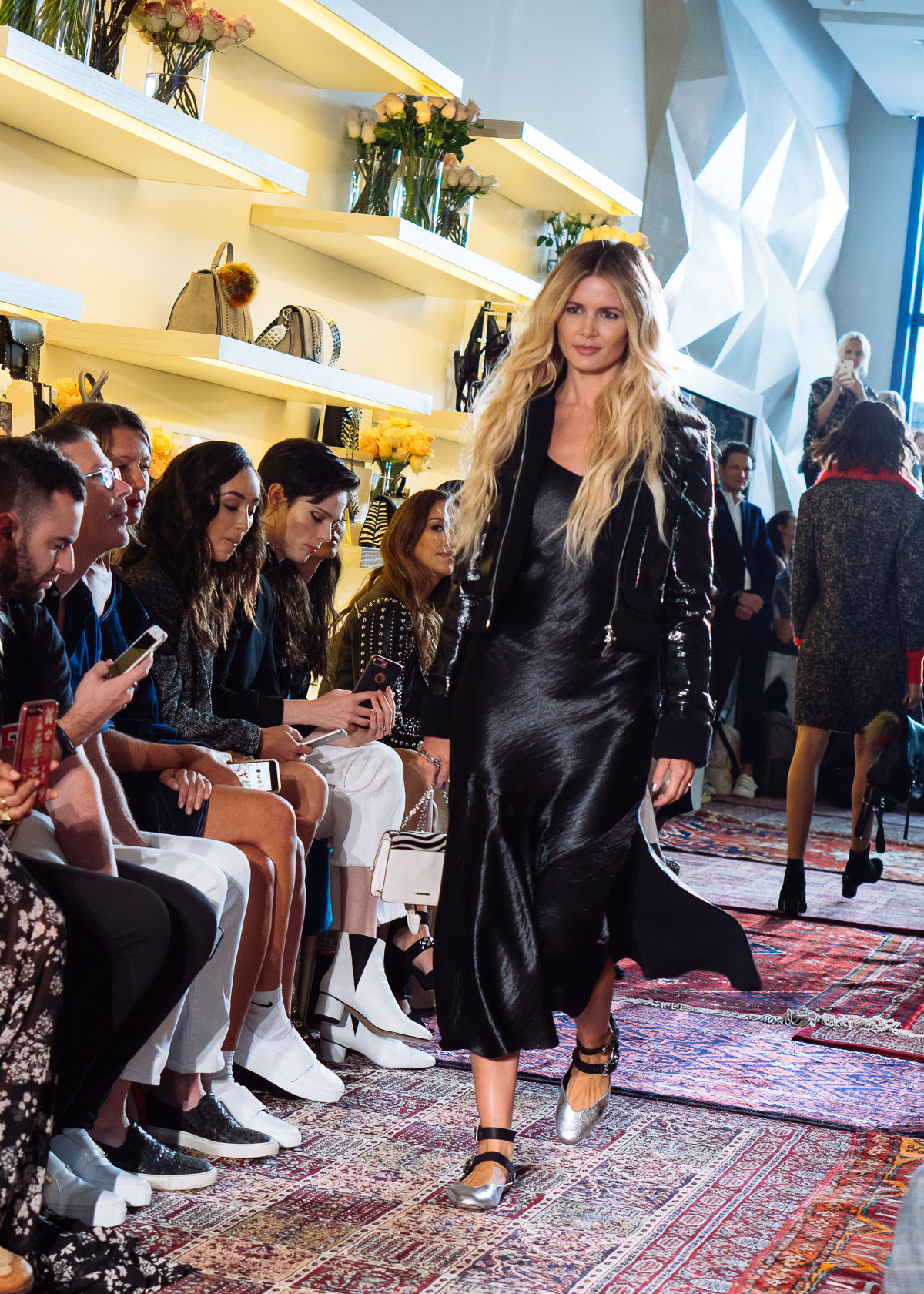 5 / 16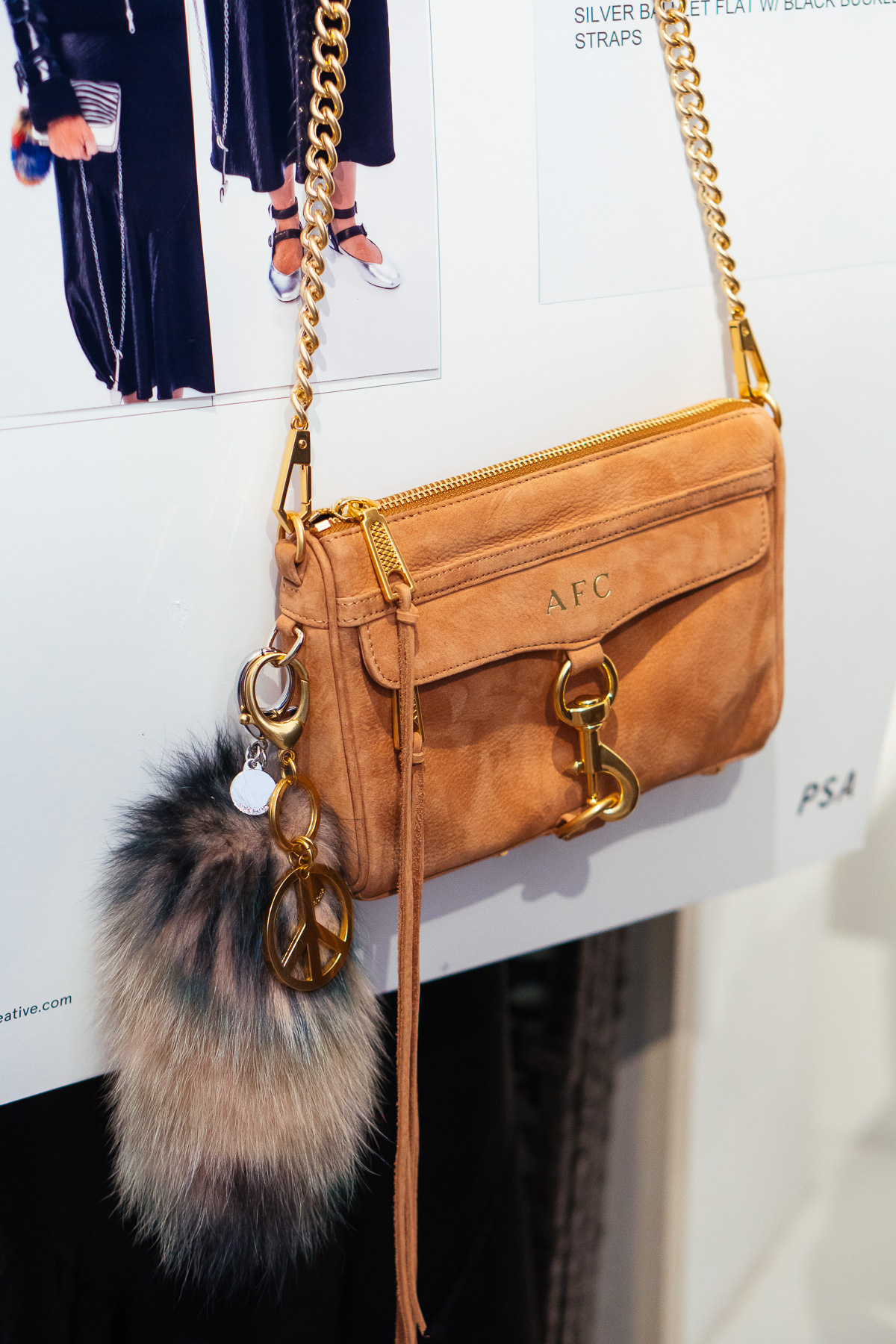 6 / 16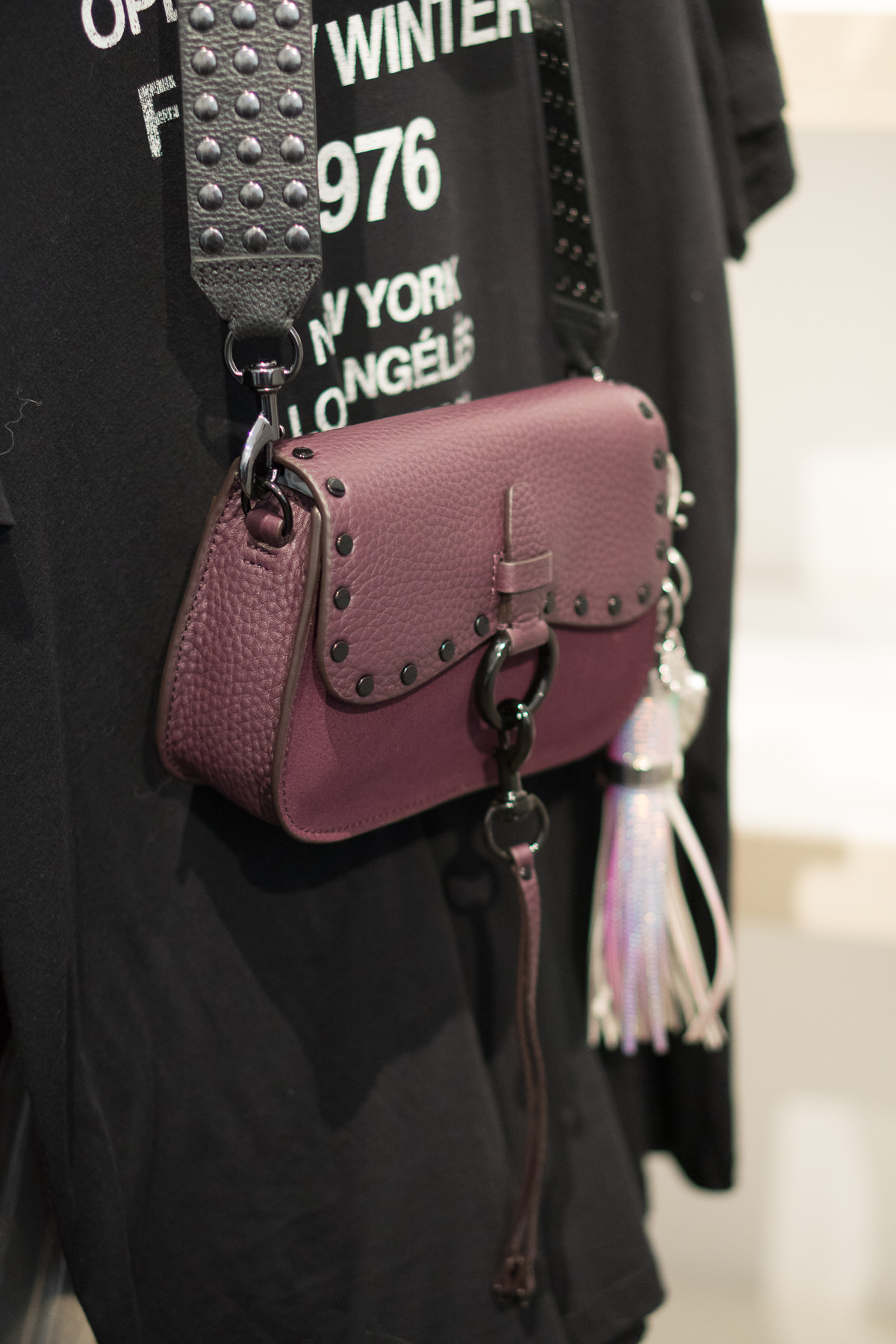 7 / 16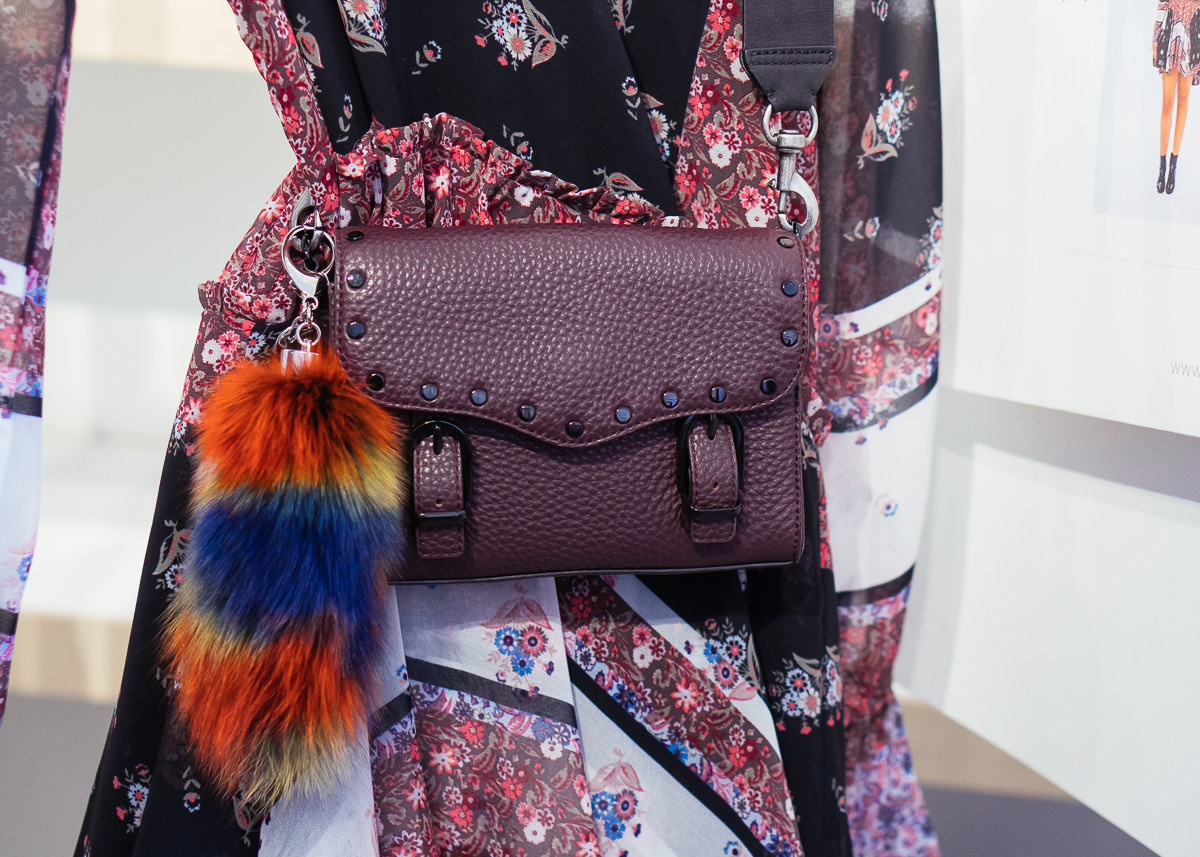 8 / 16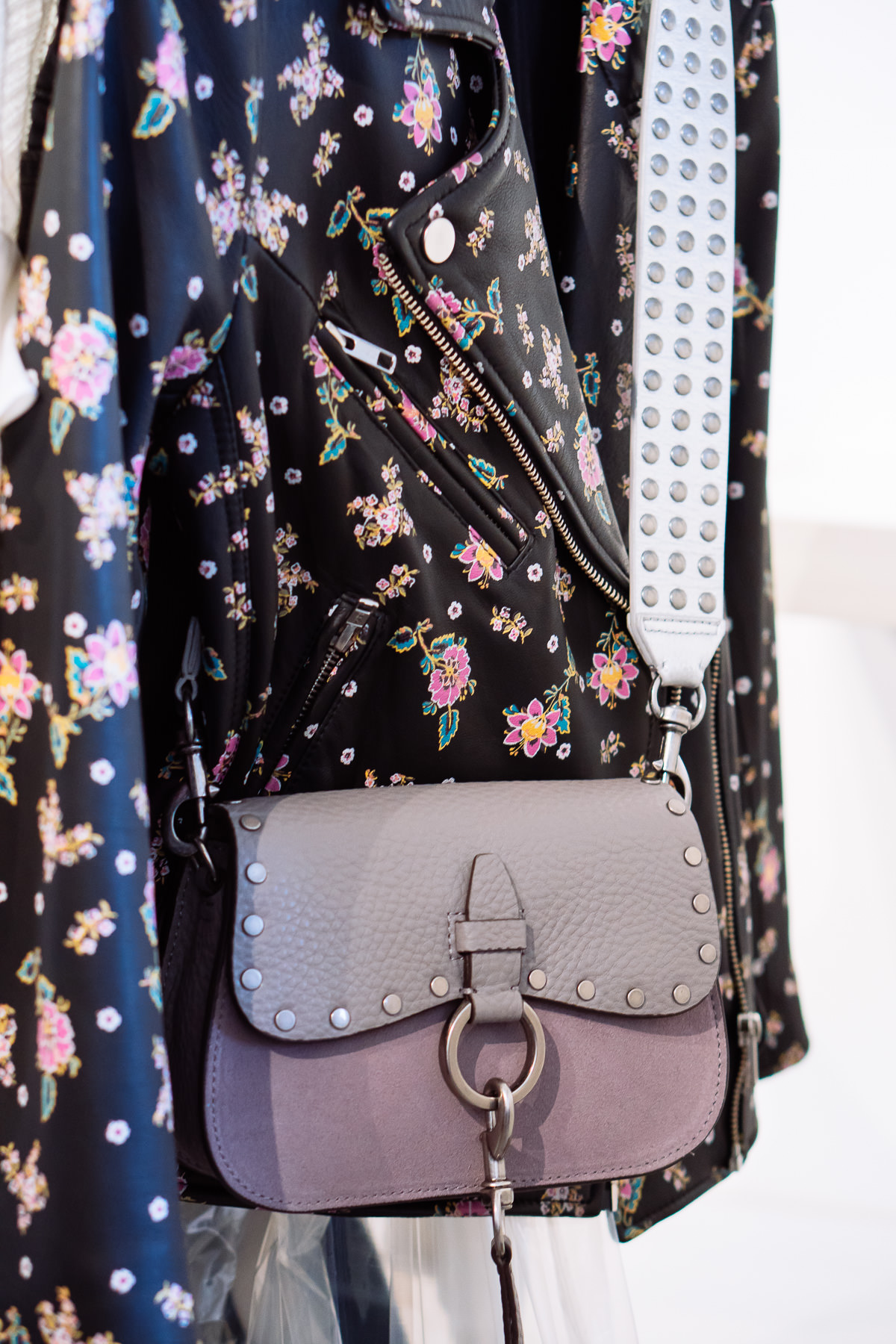 9 / 16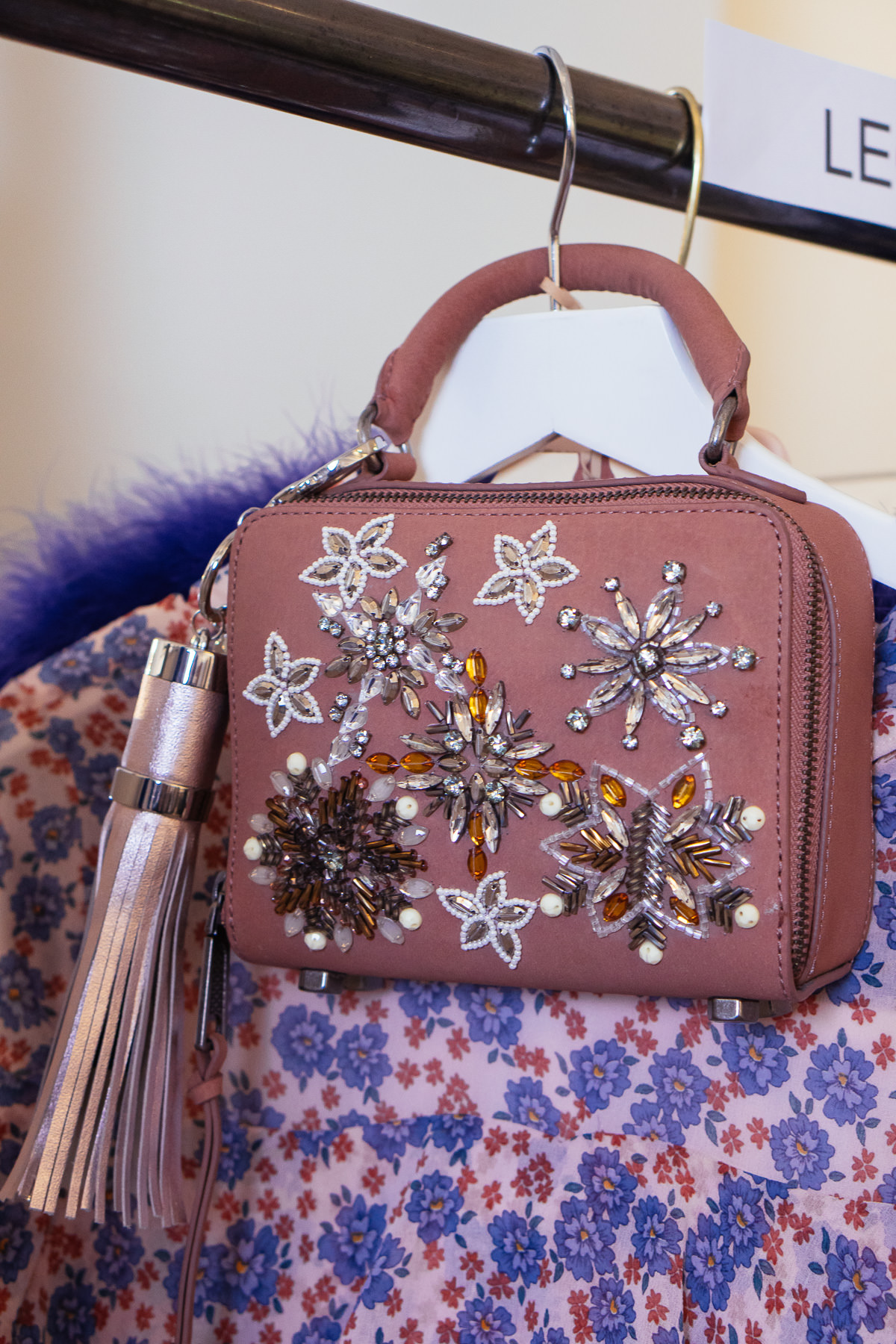 10 / 16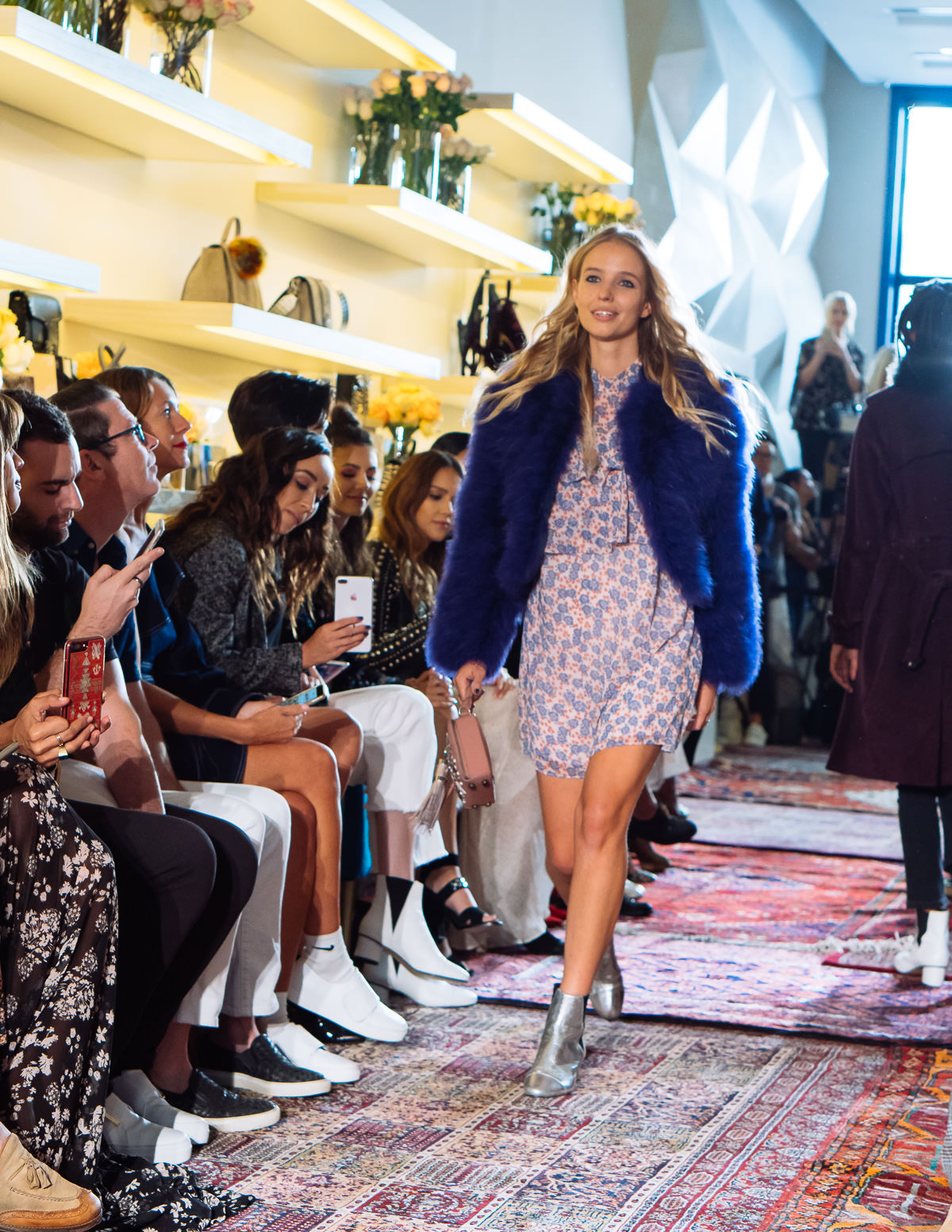 11 / 16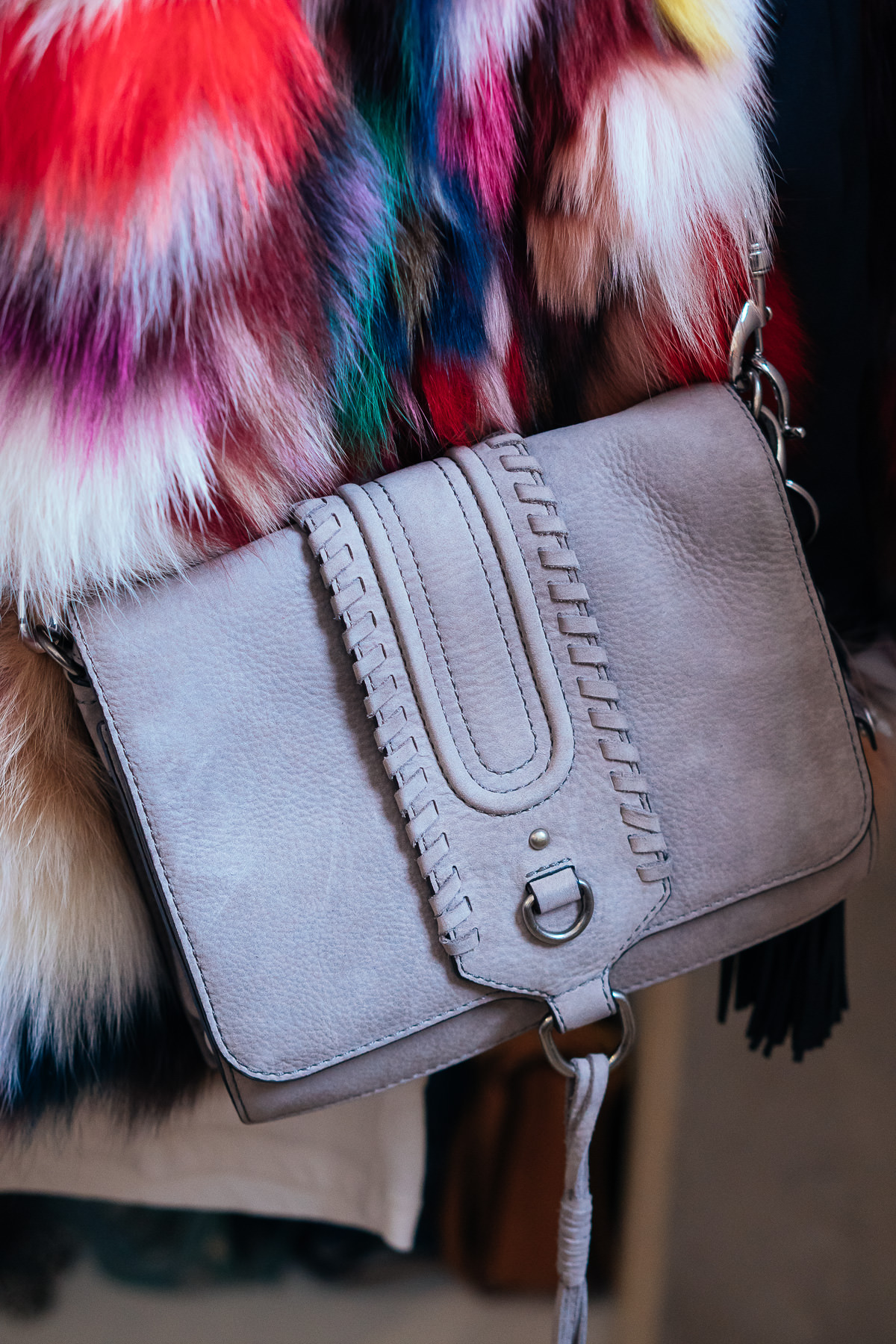 12 / 16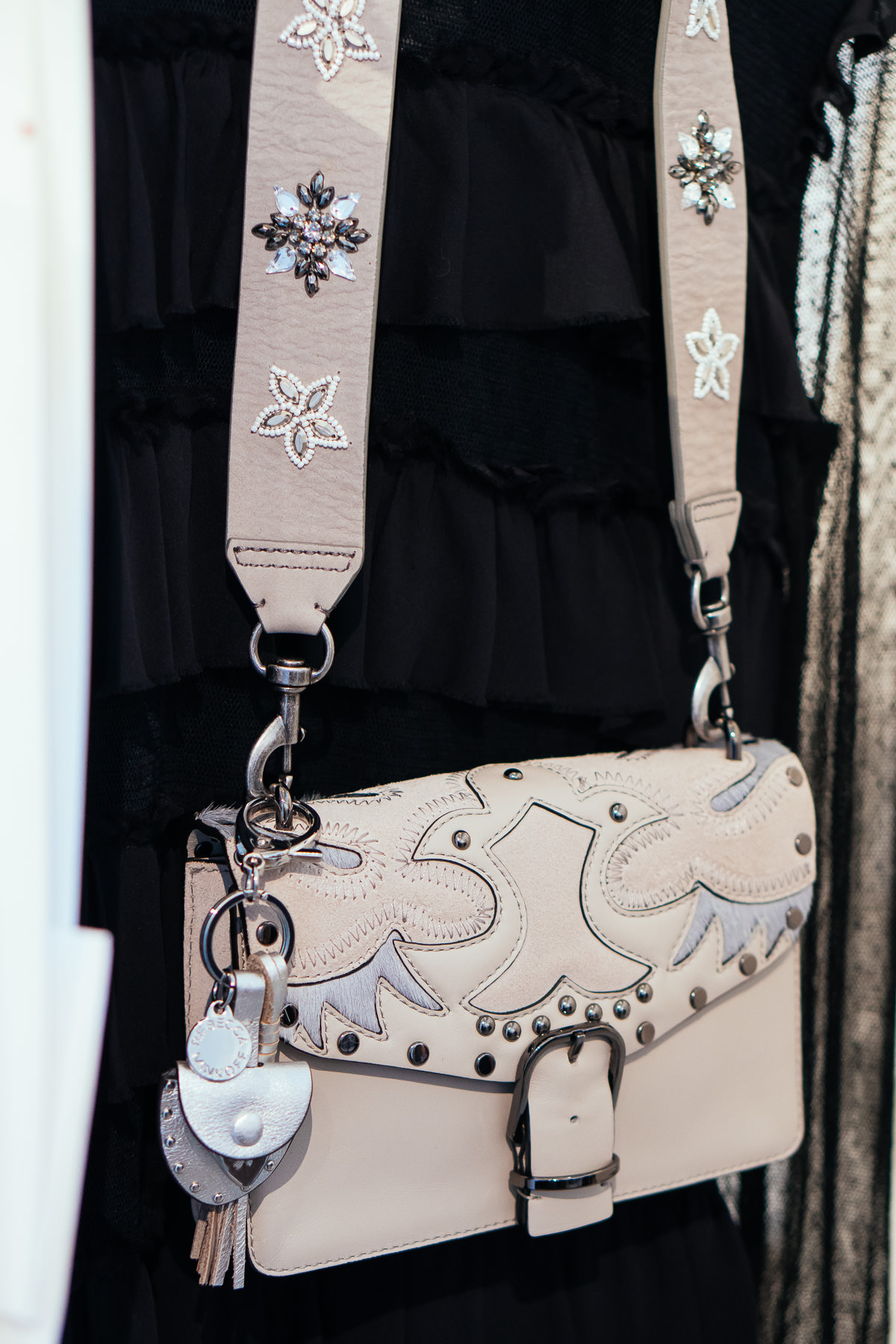 13 / 16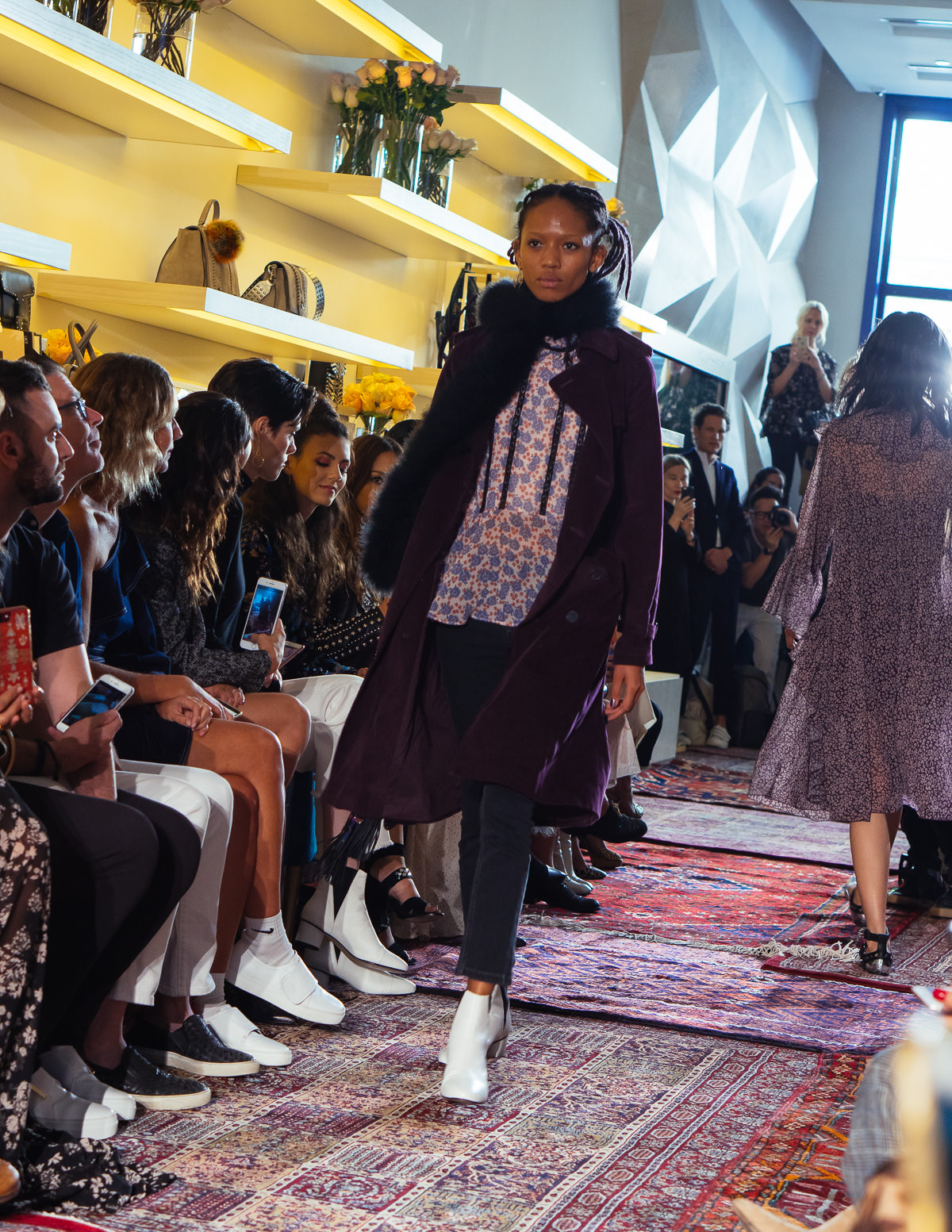 14 / 16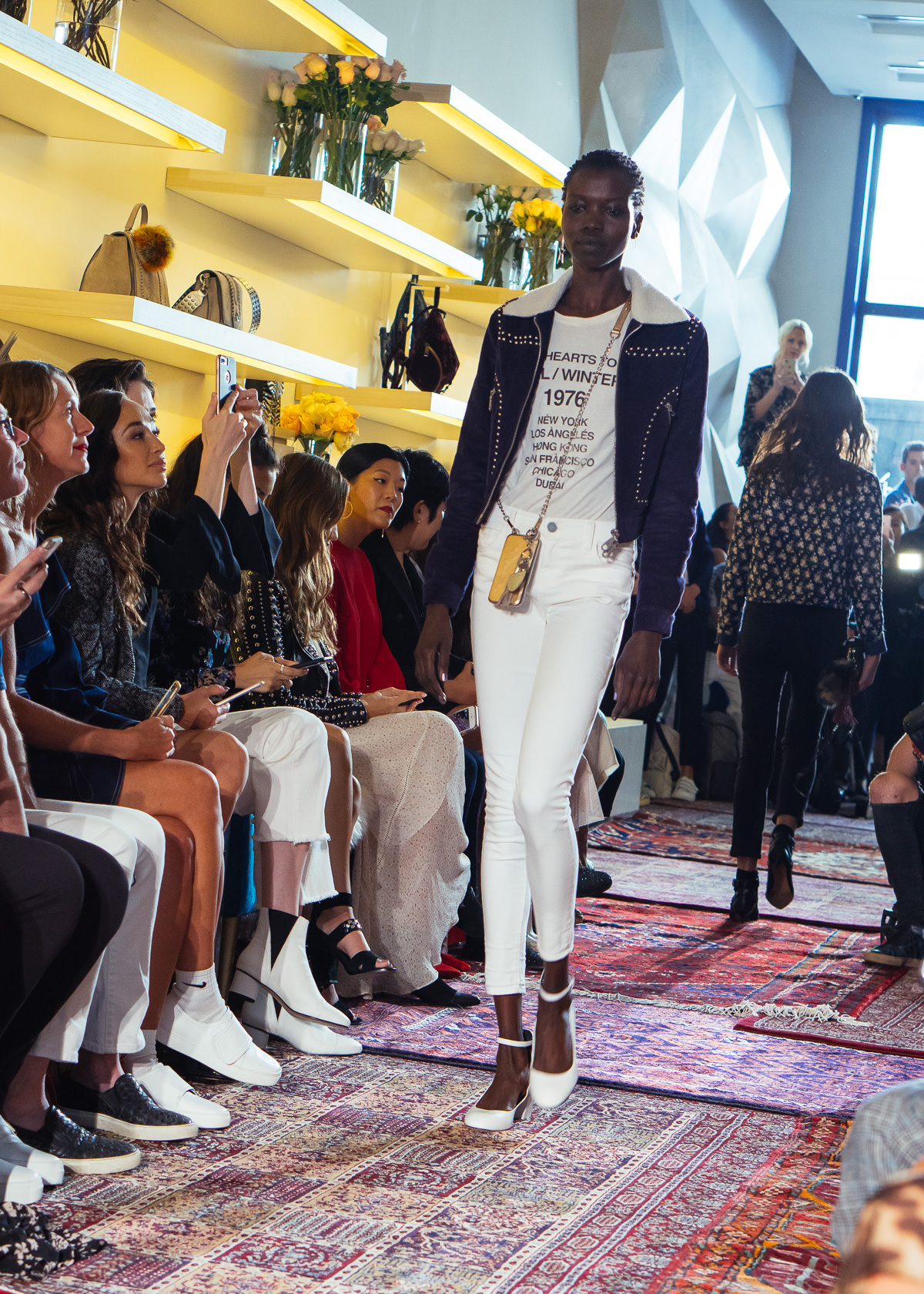 15 / 16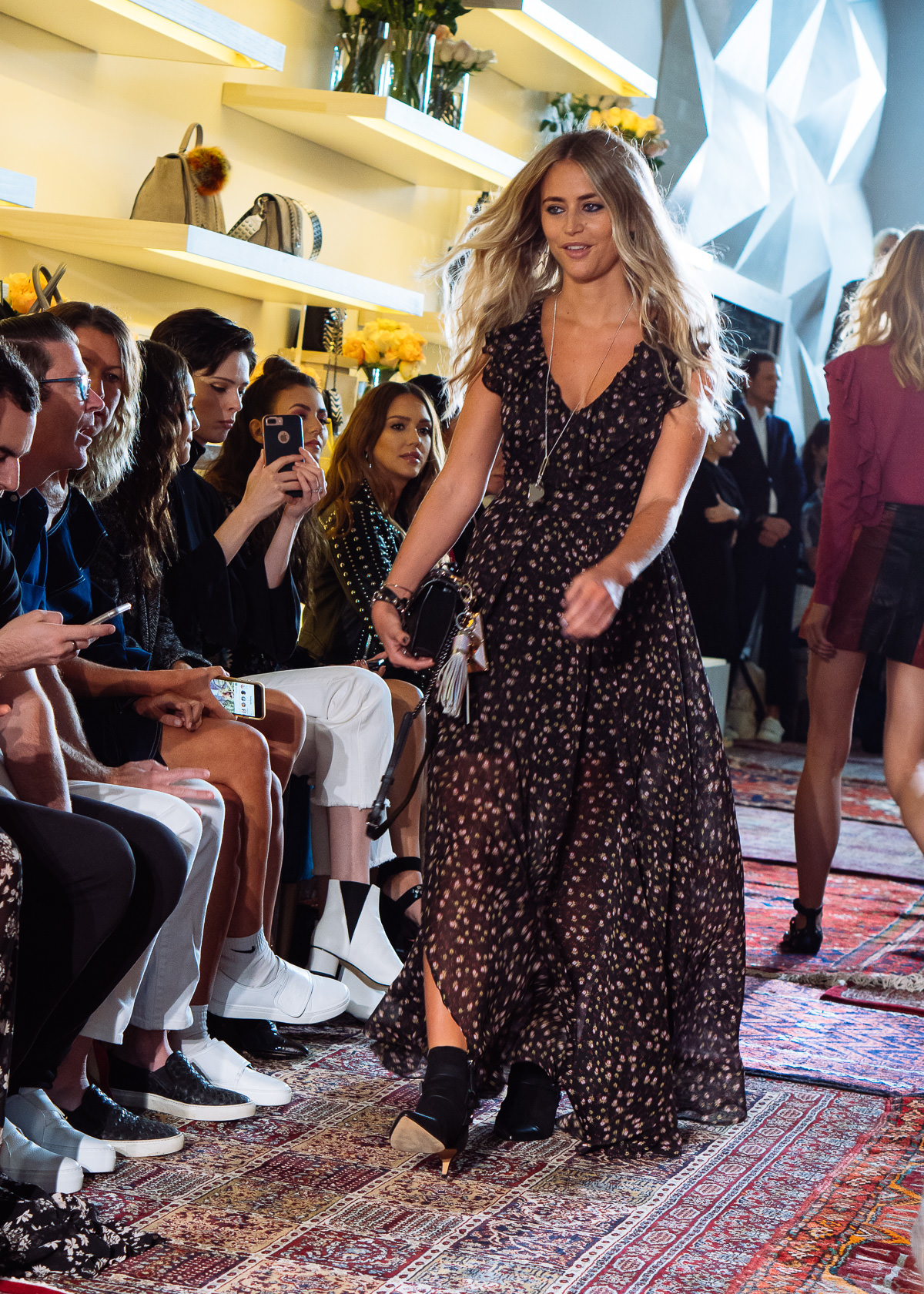 16 / 16