I can't think of many brands with more disparate accessory aesthetics than Louis Vuitton and Lanvin, but that doesn't mean that the two luxury giants won't intersect from time to time. While flipping through looks from the recent Resort 2011 presentations in Paris, I was surprised to see that the two brands seem to be on the same page in at least one noticeable way. Larger pictures after the jump.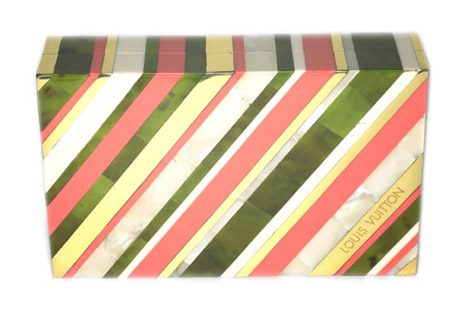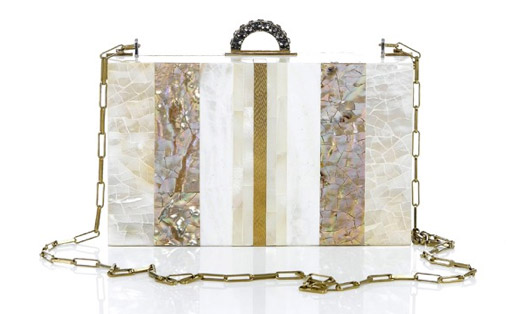 The Louis Vuitton and Lanvin clutches have different feels, but the way that each one goes about achieving the finished product is markedly similar. Thin strips of multicolored mother of pearl (plus a little metal for good measure) make up both bags; one feels a little 70s, the other, a little 20s. That the results are clearly different demonstrates the creativity of both brands.
Price and release information are not yet available. Photos via Women's Wear Daily.