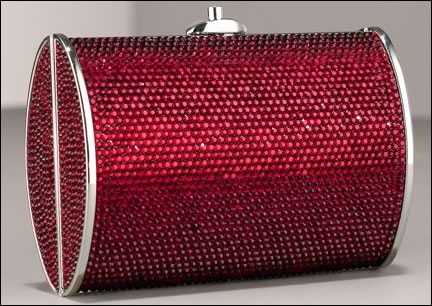 Leiber Small Curved Minaudiere
Happy Valentine's Day! This morning I woke up much earlier than usual to make breakfast for Vlad. As he is out running errands (I am assuming he forgot to pick up a card, hence he *has* to go to Target), I am deciding on my outfit for tonight. For some reason I can not think of an outfit without incorporating pink or red. Tonight you will see masses of couples out and the ladies are always wearing the color of love. Leiber pieces are collectors pieces, able to be carried for years and passed on for generations. I would love to have the Leiber Small Curved Minaudiere in my hand tonight as it is adorned with Siam red Austrian crystals. The silver tone hardware is the perfect compliment and the push lock closure finishes the clutch off brilliantly. You can buy this via Neiman Marcus for $1495.
Enjoy your Valentine's Day and the ones you love; whether it be a husband, significant other, friends, family, or pet!!