We all love a bit of mystery. It's enticing, seductive, and keeps us on our toes. It also seems to be becoming more of a lost art.
In this day and age, it feels like we can find out everything we need to know about a person in only a few clicks. We are no longer comfortable with letting peoples' assumptions about us run wild and thus we end up giving away some of our power when we are quick to combat anything untrue about ourselves. We do this because we want to be seen authentically, but what if being authentic was not defining ourselves by where we came from or where we currently are in life, but instead by where we are going and by who we feel we are destined to be?
An early believer of this philosophy was the ultra-chic and super secretive, Gabrielle (Coco) Chanel. Most fashion lovers only think of her as the original creator of the beloved 2.55 Classic Flap, woody perfume, and some stylish suits; however, her ability to turn herself into a legend by covering up the harsh truths of her early years reveals her to be so much more.
According to church records, Gabrielle was born on August 19, 1883, in Saumur, France – a tiny town just southwest of Paris where her roaming salesman father sold women's undergarments at the time. Her mother was a laundress and tasked with being the primary caregiver to Gabrielle and her siblings since their father often left them alone to peddle corsets across the country. During this time, the only other men Gabrielle saw consistently were her brothers and clean-cut cavalry soldiers stationed in Saumur. And even that came to a bitter end when she and her siblings were sent away after their mother's early death.
Now at an orphanage, she spent most of her time studying or practicing the fine arts of sewing and millinery (hat-making.) She never really dreamed of being a seamstress, but like most people throughout history, she put aside her dreams and pursued the opportunities that were available to her.
Excitingly enough, Gabrielle did eventually get the chance to dabble in her fantasies of being a singer when she began moonlighting at a small cabaret. This period of gracing the stage was brief but it wouldn't be the end to her putting on a show for others.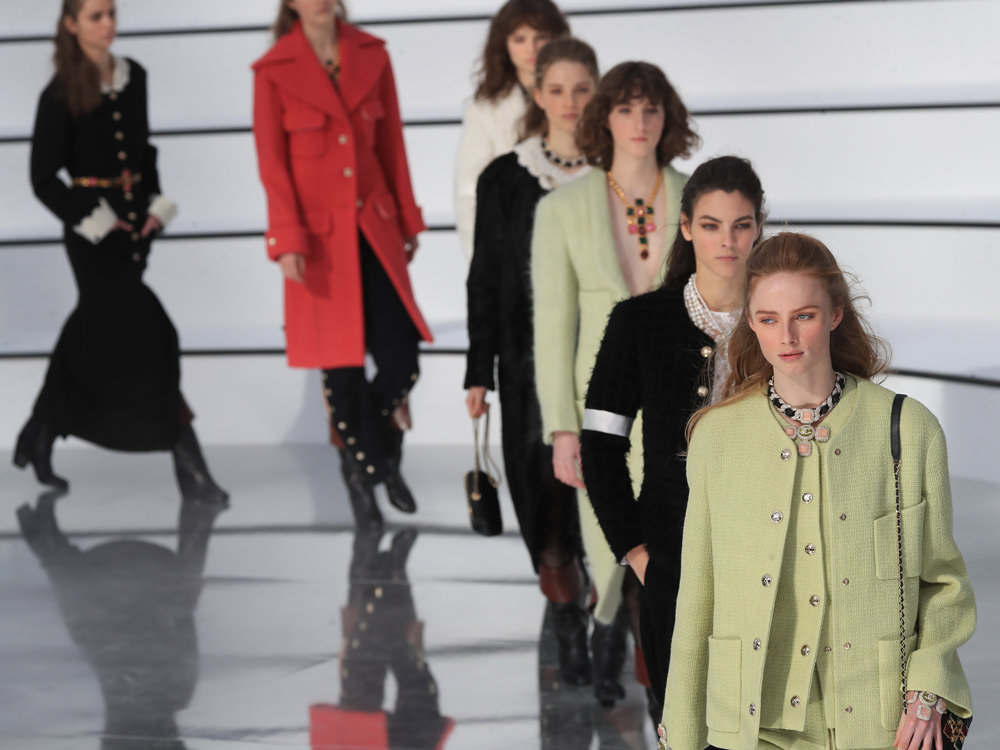 Sewing by day and singing by night, she began to get better acquainted with the more well-to-do individuals of Saumur. The closer she got, the better she was able to understand what made them tick. She learned how to captivate others and used her prowess to draw people closer to her. This worked especially well on one military officer that took an immediate liking to her. Unbeknownst to her, their (rather illicit) relationship would become the launchpad for her future as a prolific socialite and designer.
The officer exposed her to new activities popular with the elite, like hunting and horseback riding. Gabrielle found that she liked being active but realized she couldn't sufficiently enjoy such activities while wearing the constricting garments for women of the time. She avoided physical discomfort by opting for men's clothes tailored to fit her petite frame. At the same time, she avoided social discomfort by embellishing stories of her own origins.
Everyone around her regarded her as unconventional yet charming in her own way. She embodied feelings of pleasure and comfort that put them at ease and seemed to mask her own less-than-glamorous upbringing.
During this time, she found herself finally being taken care of for the first time and she wasn't about to let it go. She was living an easy, leisurely life but nevertheless, began to feel bored and longed for more than endless days of being wined and dined. She expressed her discontent to the officer who promptly gave her use of an apartment he owned in Paris that became both her primary residence and her first hat shop.
Her hats, like her new life, contrasted what she had seen growing up; Rather than being packed to the brim with flowers and feathers, they were simple, elegant, and featured bold clean lines that would become the defining feature of all of her future creations. The hat business boomed and her success as a female business owner gave her a level of notoriety that simply couldn't be ignored. After three years, she opened her second shop in Deauville — a coastal playground for international high-society of the early twentieth century.
Still sewing and still participating in sports, her first clothing line was inspired by the refined shapes of menswear that she often wore. Each article of clothing was designed to stand alone without the need for shapewear and consisted of only comfy, loose cuts of natural fabrics. The most notable characteristic was the buttons on the front of the garments that allowed women to finally dress themselves.
"Luxury must be comfortable, otherwise it isn't luxury" – Coco Chanel, 1964 Time Magazine
This mild gender-bending style became popular with creatives who enjoyed the androgynous styles of the 1920s and helped secure her position as part of the European in-crowd. She was frequently seen paling around with famous artists, actors, and poets and showed no signs of stopping — that is until the early 1940s when Germany began its swift occupation of northern France.
Having just settled disputes with employees that demanded wage increases, Coco became frustrated and began to get a lot of bad press for her sharp-tongued remarks about both situations. This brought her business to a screeching halt and resulted in a self-imposed exile across the Swiss border.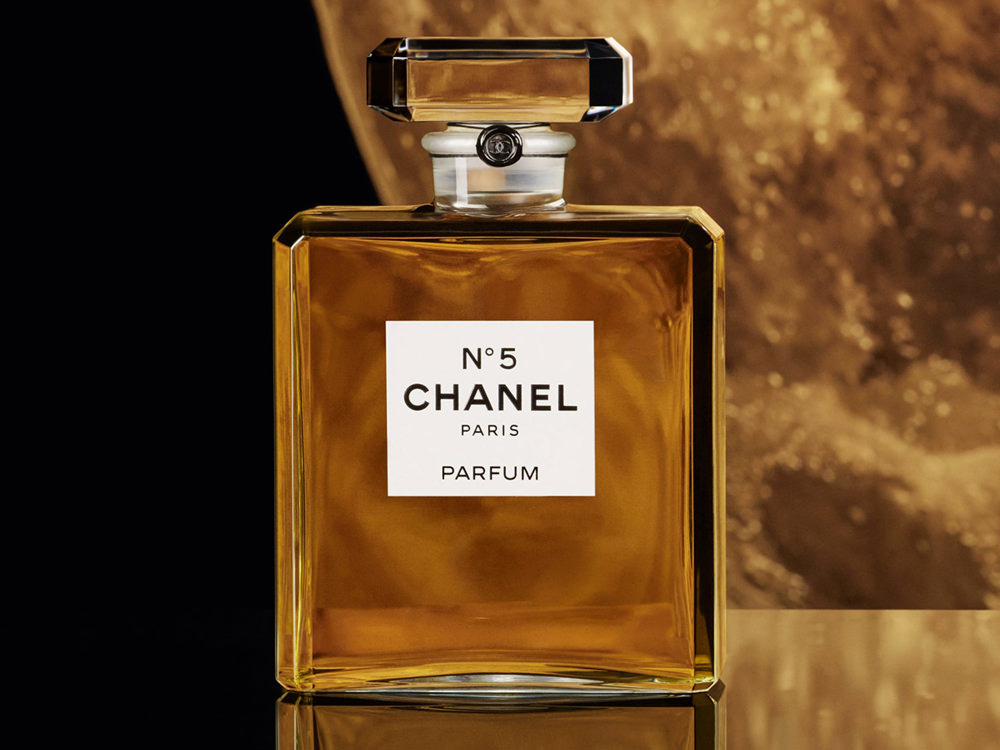 For fifteen years she funded her life in Switzerland with the money made from her massively successful perfume, Chanel No. 5, but when it was time to return to Paris she was met with competition from fellow French designer, Christian Dior. His elaborate outfits seemed nonsensical to Coco but played a hand in lifting the spirits of post-war residents that wanted to look towards the future of fashion and governance.
Coco was determined to remain on top and in 1954 she reintroduced her most famous piece of all time: the signature mélange skirt suit. Once again working to overcome her own understandings, she familiarized herself with the wants of her target customers. She redesigned the suit with a fancier fabric (tweed) and precious jewel-like buttons, as opposed to the relaxed natural fibers and plastic used on the original version. This gave the outfit the desired extravagance while allowing wearers to still move freely and gracefully.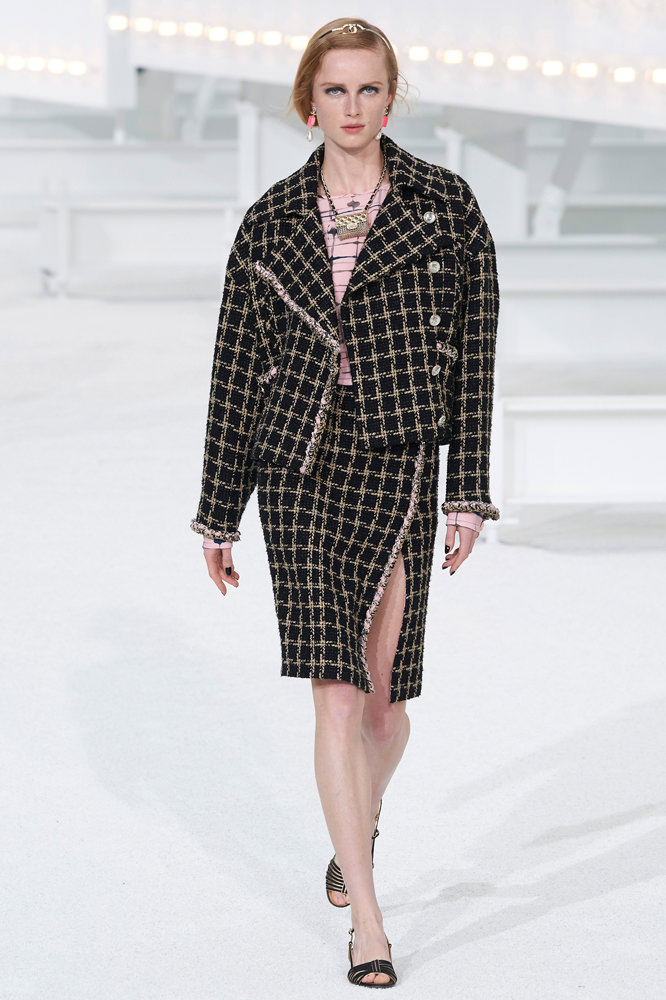 When we look back at this snapshot of Coco's life, we can see the speculation she created about herself wasn't merely a dishonest ruse, but it was savvy and calculated, helping set her apart from so many others. Without carefully crafting her own persona, she would have never created opportunities for herself: to become a pioneer of fashion, to be a successful early businesswoman, and to be the decision-maker of her own life. And still today her influence runs deep in the DNA of the brand.
When I think of wearing Chanel, I am enthralled with the idea of not dressing for a job that I want, but rather dressing for the person I want to be. Those classic interlocking Cs seem so seductive to those of us who are determined to live life on our own terms. Like Coco, wearers of Chanel are true dandies: self-made people who pursue personal refinement to such a length that they sometimes create whole new personas for themselves. We may be a little bit mysterious ("Where did she get that? I wonder if it's real?") but Chanel lovers believe in being masters of our own destinies. We don't need to be blue-blooded to be noble, nor upper-crust to be upscale — we believe that we can, therefore we are. It's as simple as that.
"I am not a heroine, but I have chosen the person I wanted to be." – Coco Chanel