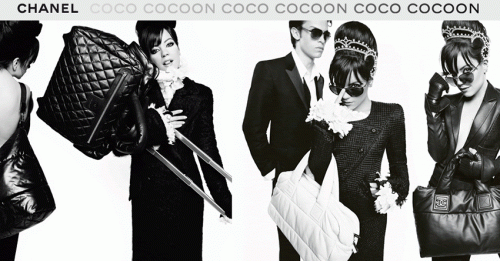 We brought you information on the Chanel Coco Cocoon line featuring Lily Allen earlier this month. If you have a registered email address with Chanel, you can access the Chanel Coco Cocoon website and be the first to own a piece of the line.
Now we see more of this line, which includes handbags, travel bags, and small leather goods. Prices start around $400 in the small leather goods for a lambskin keycase and go up exponentially for the handbags and travel bags. The Chanel Coco Cocoon line offers nylon and lambskin on most of the bags which have a puffy finish, think fluffy down jacket for skiing. The line is a departure from classic expectations of the brand. But the casual finish and high ticket prices for the products, including the nylon, has this line a miss on our list.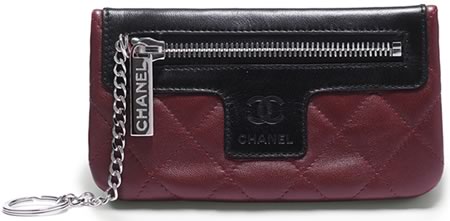 Red Quilted Lambskin Key Case | $375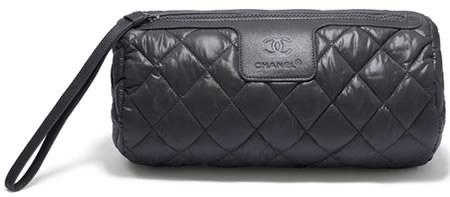 Grey Quilted Large Nylon Toiletry Case | $505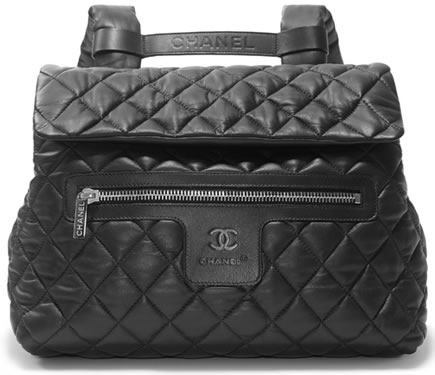 Black Quilted Lambskin Backpack | $2,575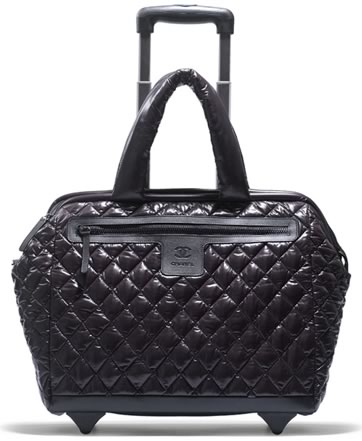 Black Quilted Trolley (Nylon or Lambskin) | $2,700 – $4,125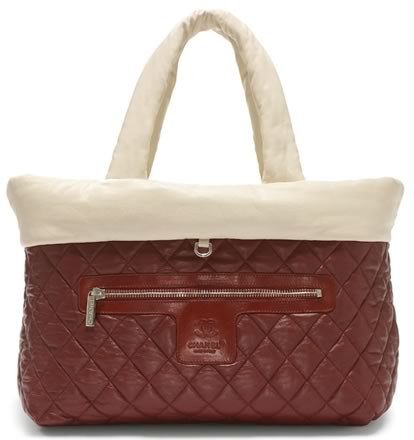 Ivory Reversible Quilted Lambskin Medium Tote | $2,395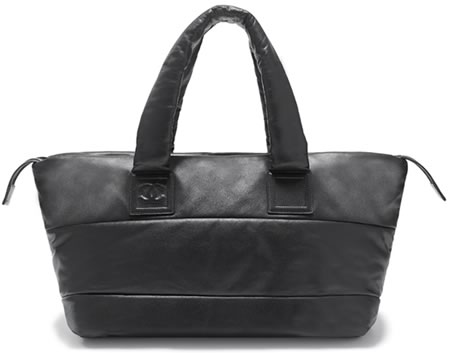 Quilted Lambskin Medium Zipped Tote | $2,375
More on the Coco Cocoon line here.