The PB team could certainly use your help IDing a couple of especially intriguing mystery bags this week. Karlie Kloss has something new on her arm, and since she's generally beloved by most designers, it really could've come from anywhere! Not everyone's bag life is a mystery though: Chrissy Teigen reliably carries bags that are sublimely easy to identify, making her one of our fave celeb frequent fliers on PB. Today we've thrown her in here twice, and we make no apology!
1 / 8
Lily Collins
Lily Collins was spotted mid-shopping spree in LA, carrying what we believe to be a quilted caviar leather Chanel Grand Shopping Tote.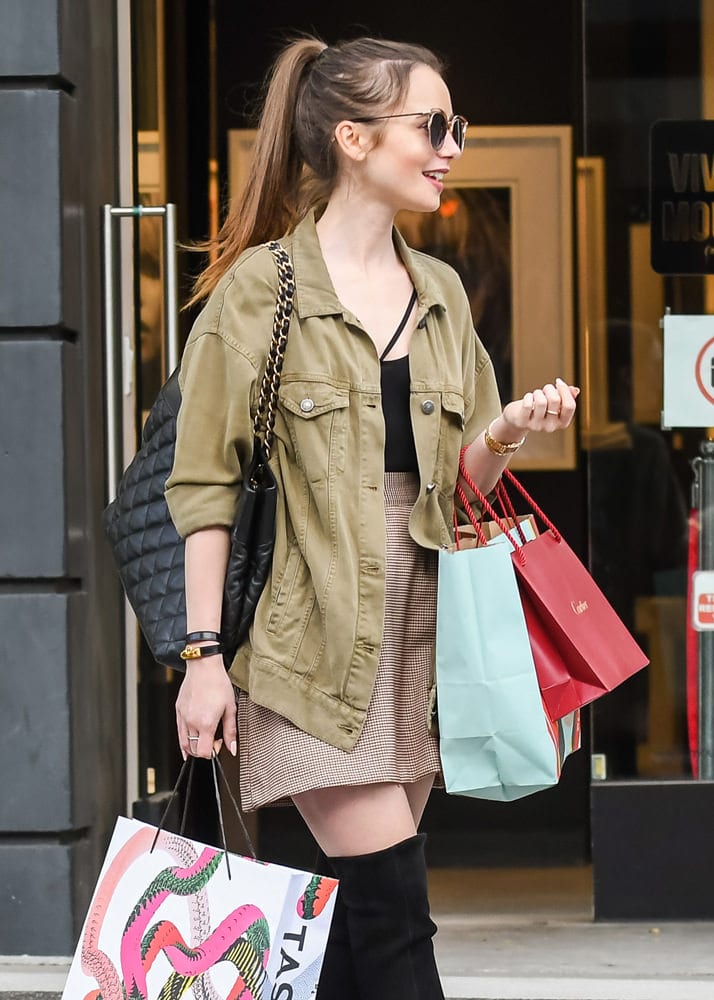 2 / 8
Karlie Kloss
Here's Karlie Kloss, looking particularly elegant on the streets of Soho. She has piqued our interest with that structured black mystery bag. Does anyone have any intel on that one?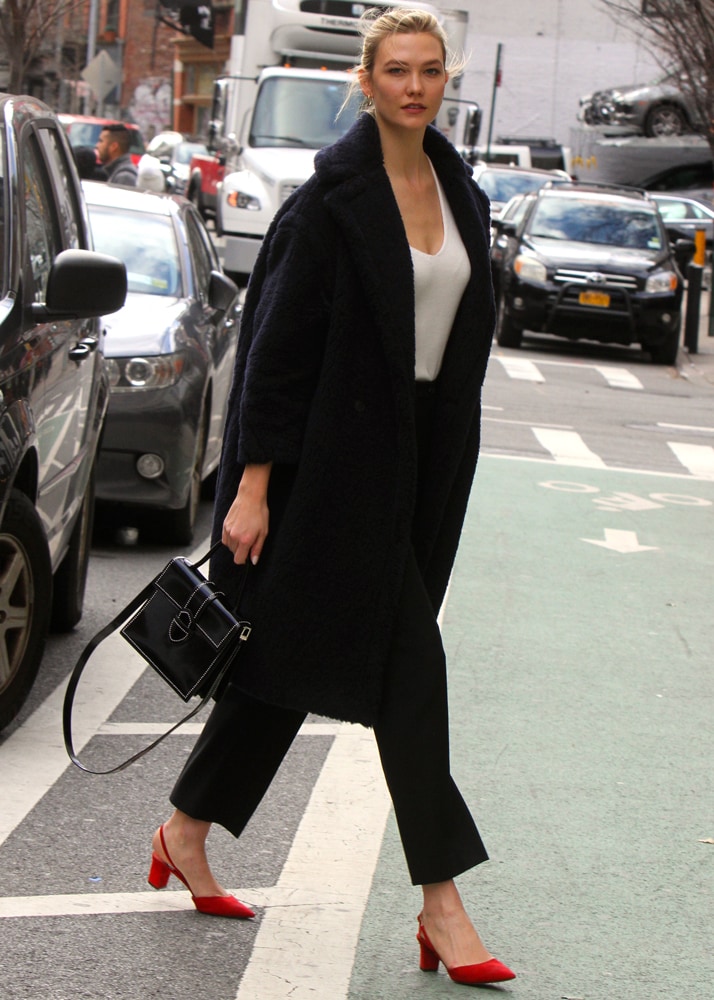 3 / 8
Ebonee Davis
Model Ebonee Davis also spent some time in Soho last week, and she came armed with this white embossed leather Fendi.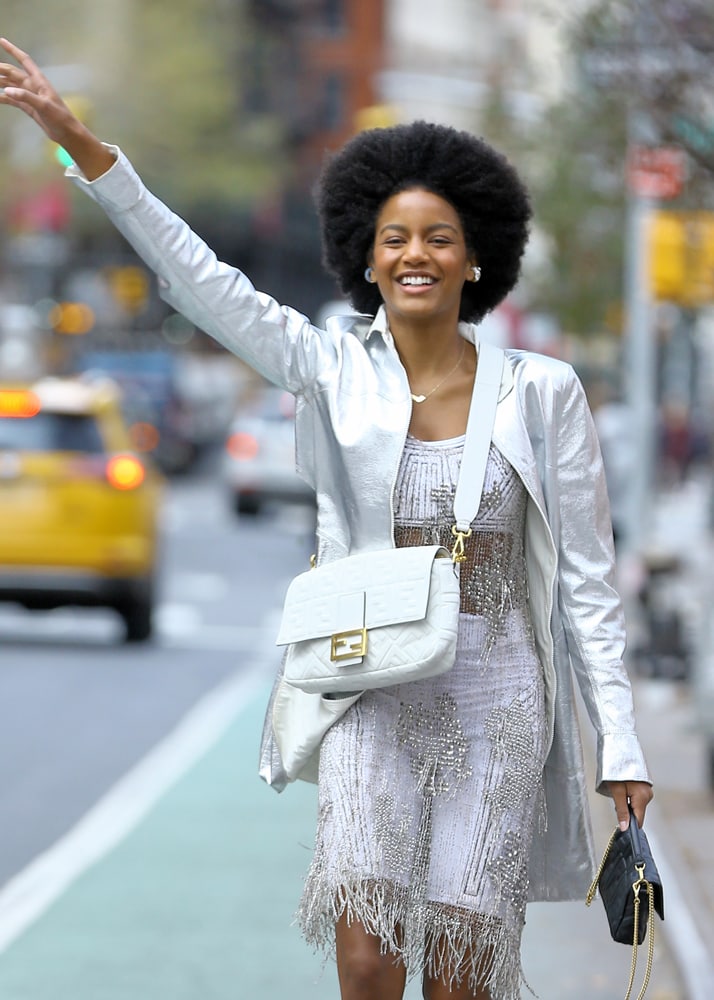 4 / 8
Chrissy Teigen
Chrissy Teigen is also feeling the Fendi: Here she is wrangling an oversized mesh Fendi Runaway Tote.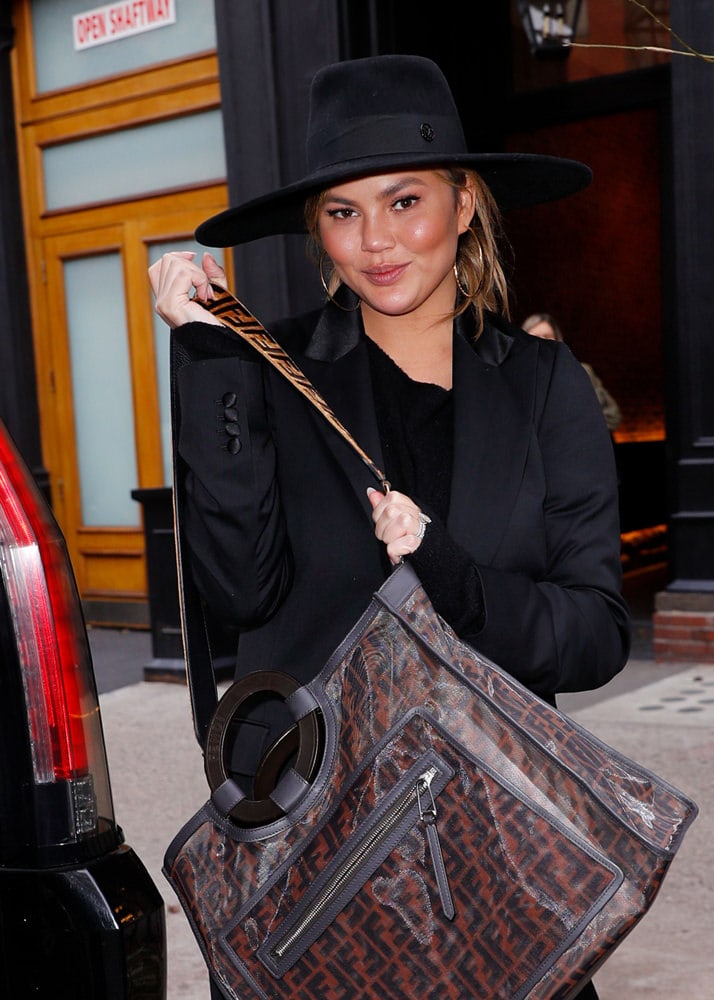 5 / 8
Lucy Hale
Lucy Hale has been favoring this recent addition to her bag collection lately: a charming bicolor Chanel Flap Bag.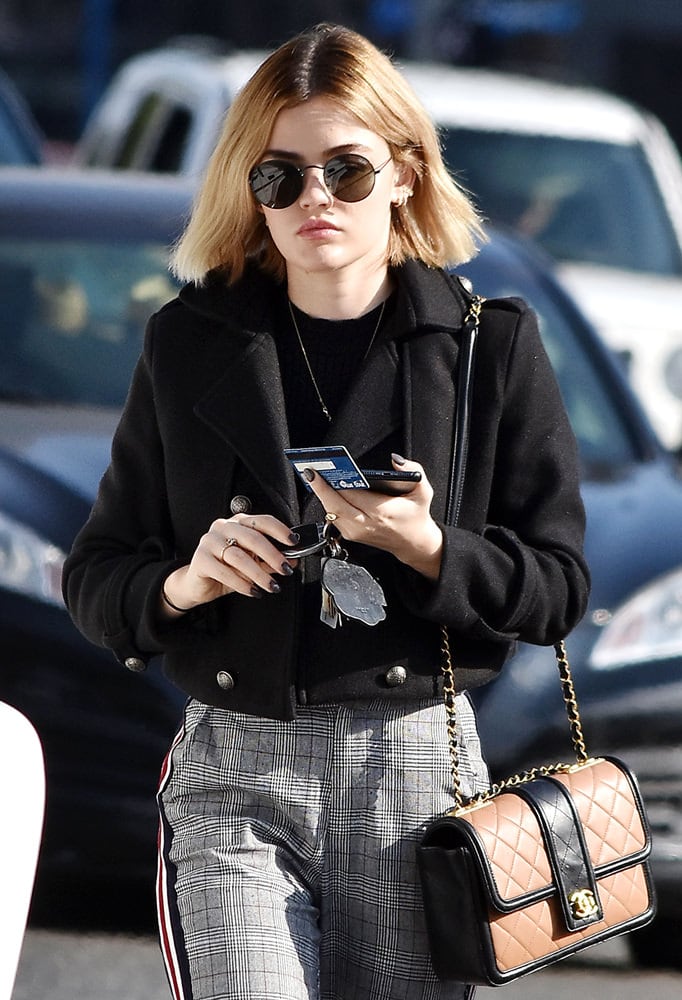 6 / 8
Whitney Port
Whitney Port was spotted bopping around LA with an intriguing see-through mystery bag. We're completely stumped on this one.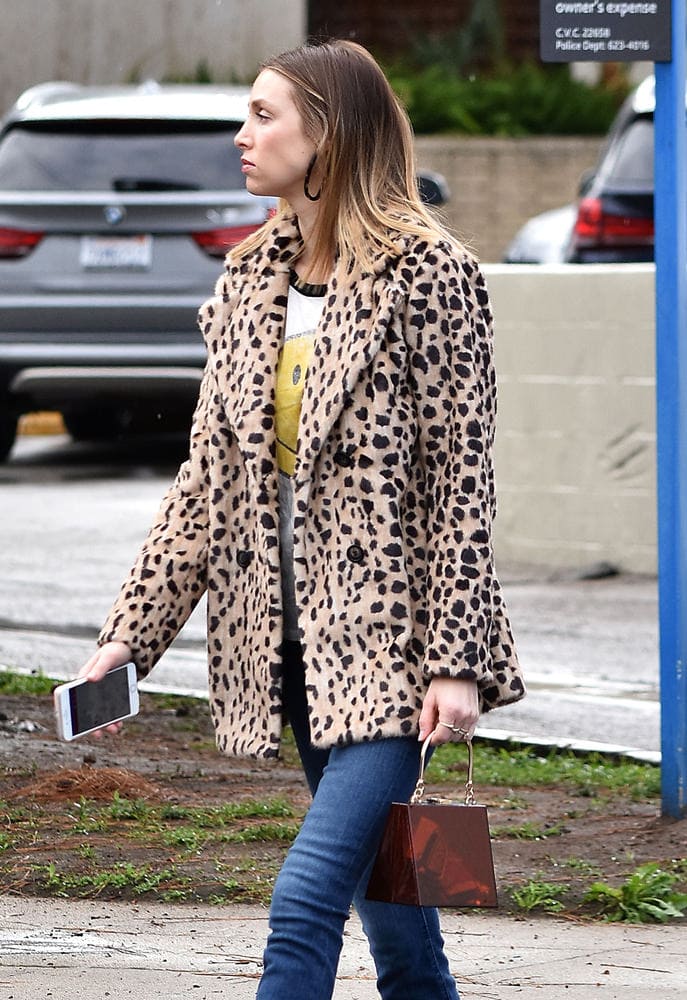 7 / 8
Kylie Jenner
Let's all take a moment to bask in the glory of Kylie Jenner's sherpa-collared denim jumpsuit, paired with a sherpa version of the Dior Saddle Bag.