It's that time of year again, friends. The new Sports Illustrated Swimsuit Issue is out, and that means it's an especially busy time for the types of supermodels you see almost exclusively in SI and the Victoria's Secret runway show. They're out in droves this week, and their bag picks are superb. Also, it's still Fashion Week.
1 / 8
Chanel Iman
Chanel Flap Bag
Here's Chanel Iman, arriving at some of the Sports Illustrated Swimsuit Issue festivities with a totally different light-colored Chanel Flap Bag than we saw her with last week. Light Chanel Flap Bags are kind of Chanel's bag.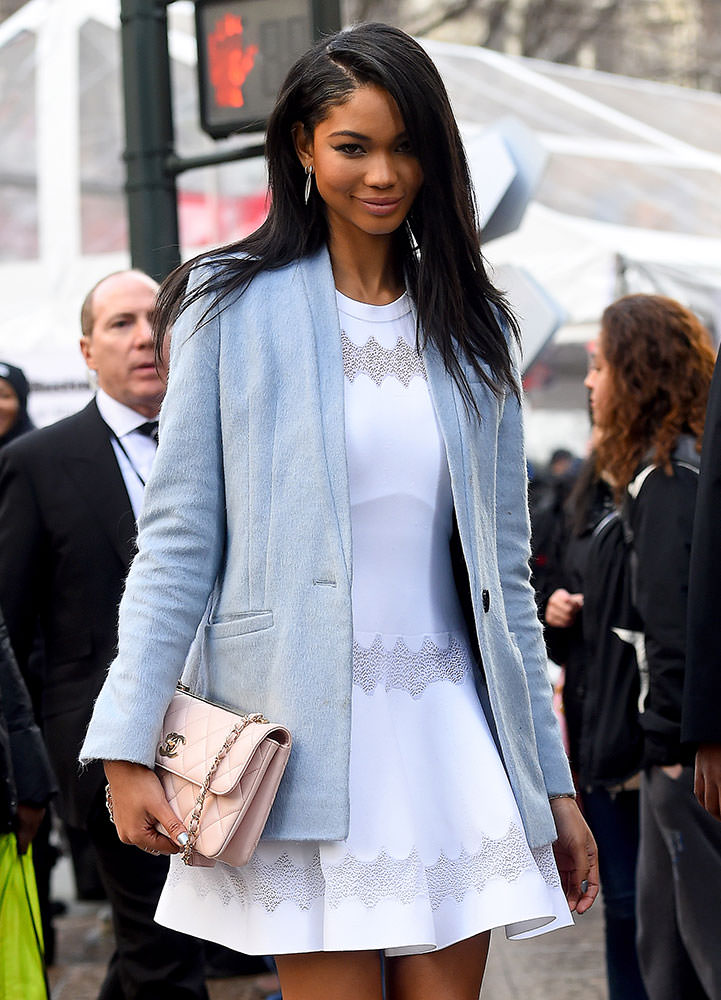 2 / 8
Erin Heatherton
Céline Classic Box Bag
Erin Heatherton is also in NYC for similar Swimsuit Issue shenanigans. She was recently spotted carrying an extremely chic red Céline Classic Box Bag, which is one of my favorite Célines.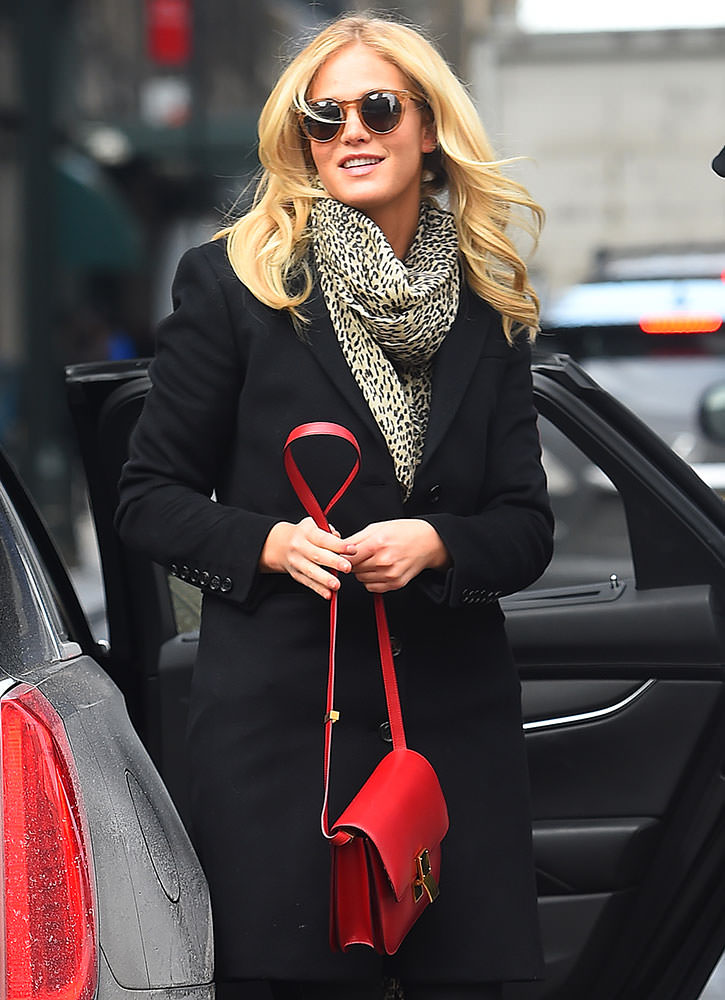 3 / 8
Irina Shayk
Hermès Kelly Suede Pochette
Here's Irina Shayk, doing the same dance with a demure little red Hermès. By the by, if you're lapping this up, you should definitely check out "50+ Bags on the Arms of Our Favorite Supermodels."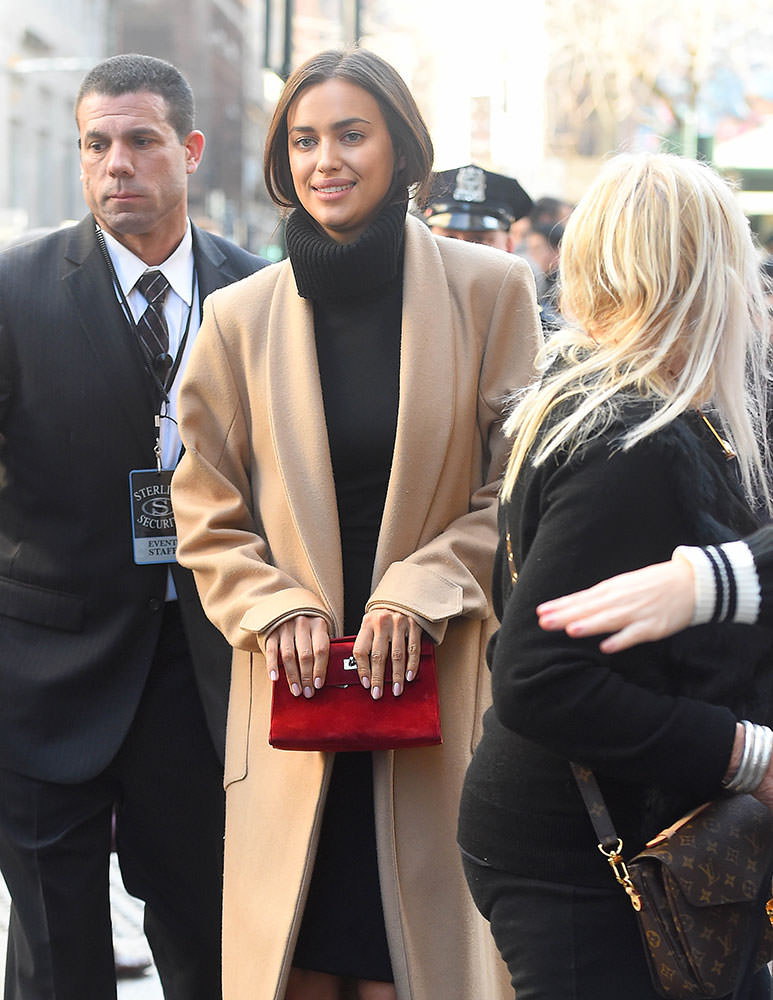 4 / 8
Jordana Brewster
Hermès Garden Party Tote
Jordana Brewster is not an SI swimsuit model enjoying the high life in NYC, she's just a humble actress, walking down Melrose in LA with a large Hermès tote that's demure in an entirely different way.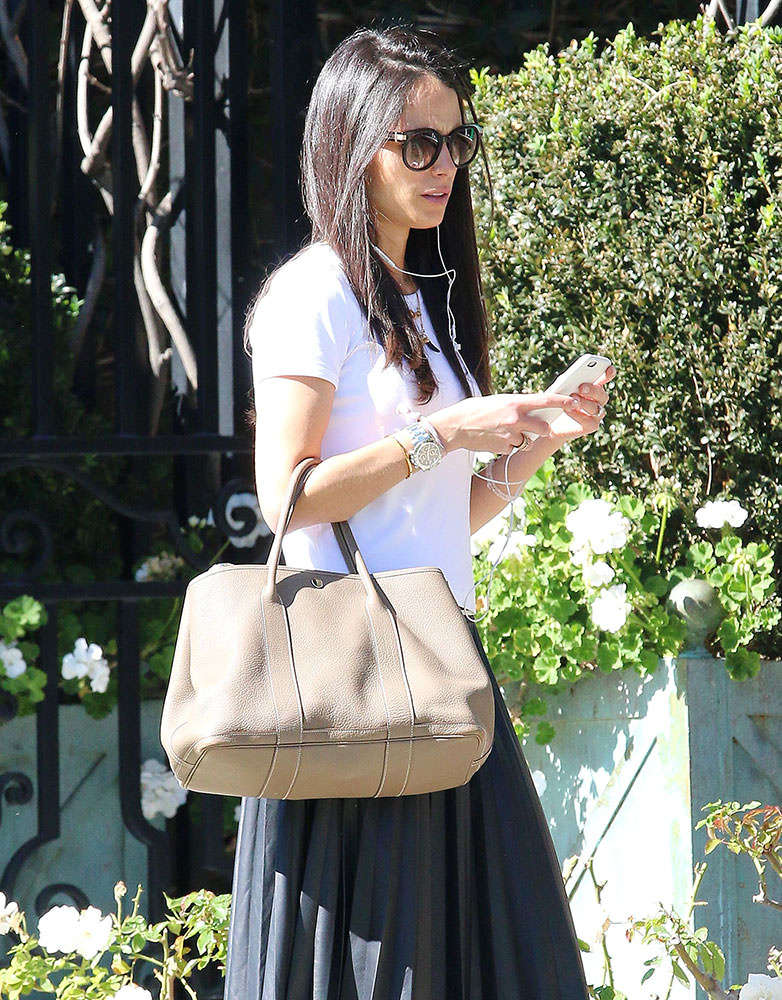 5 / 8
Kim Kardashian
Givenchy Pandora Mini Bag
$1,150 via Saks
Here's a leather-clad Kim Kardashian, leaving Barry's Boot Camp in NYC with a mini Pandora. (Vlad recently ran into her there, almost literally.)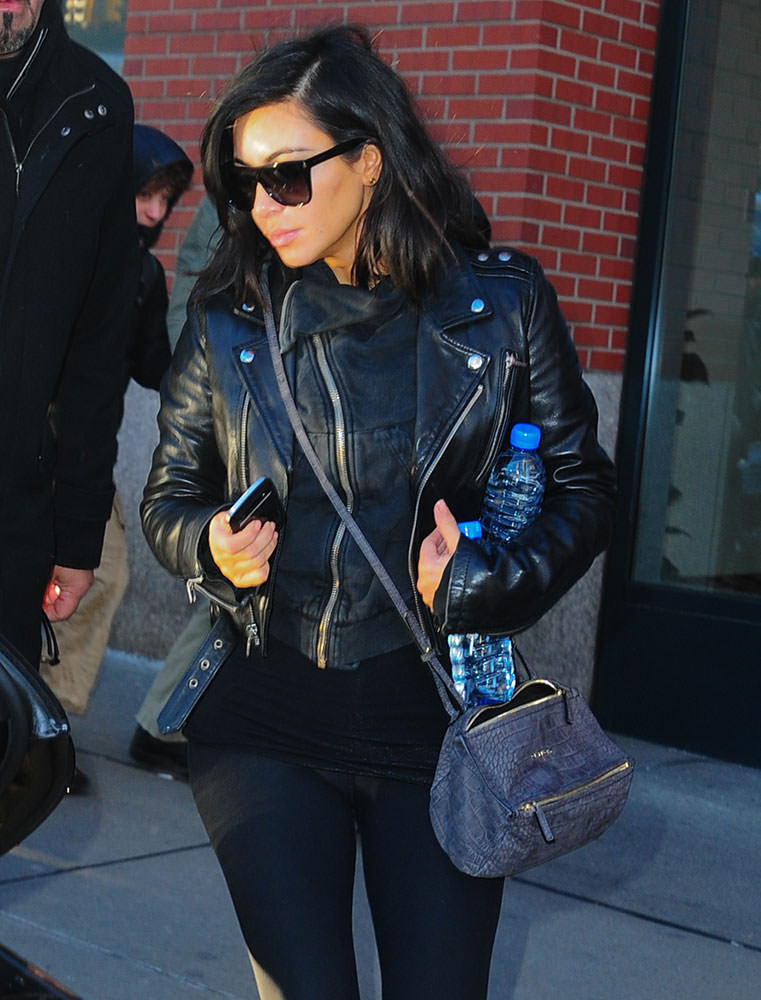 6 / 8
Melanie Griffith was recently spotted leaving Petrossian Restaurant in West Hollywood with a little Louis Vuitton. Logo bags suddenly seem hot again, after not being hot for maybe a full minute some time circa 2014.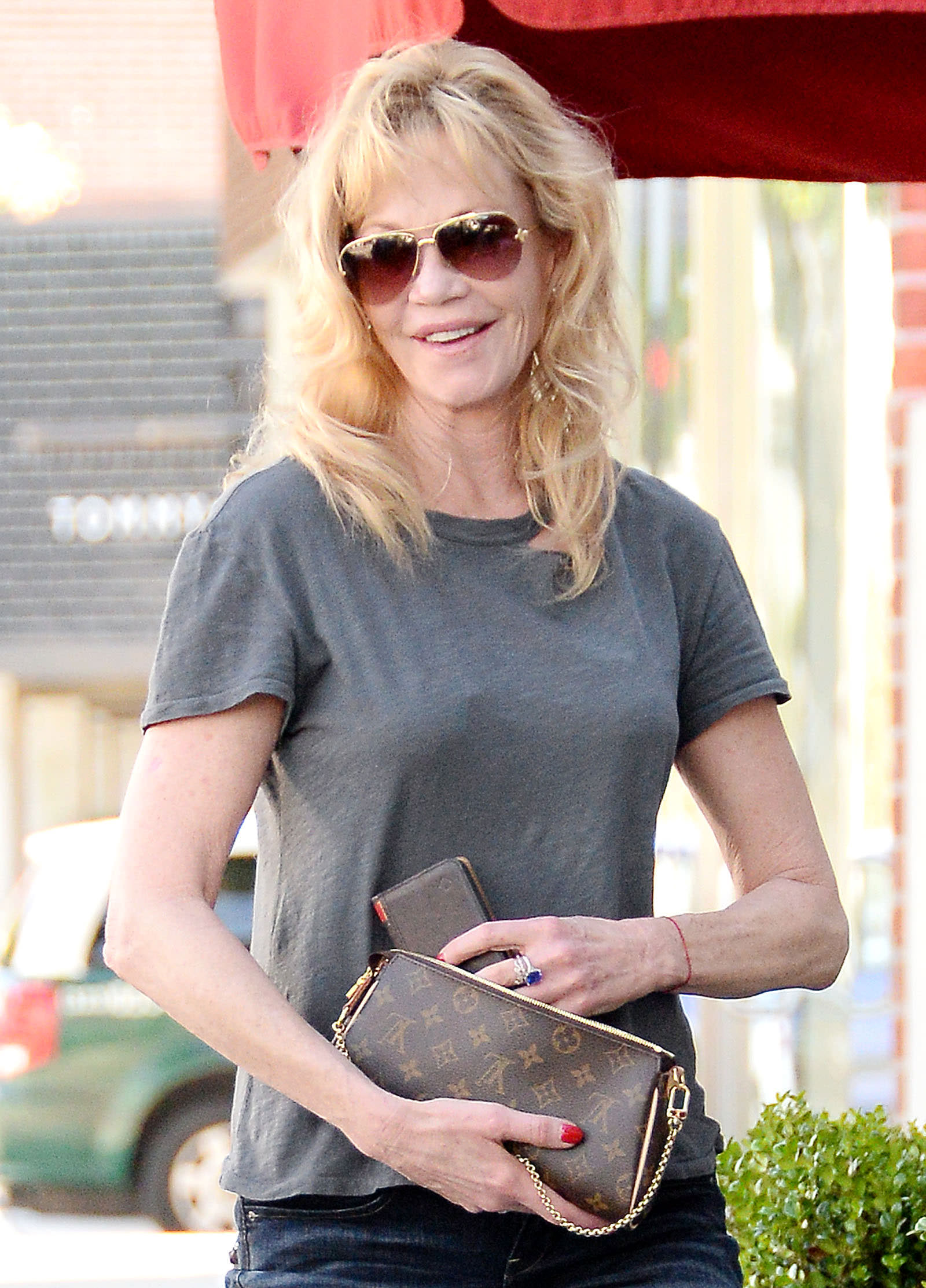 7 / 8
Nicky Hilton carried a particularly luxe Valentino clutch to the amfAR Gala in NYC last week. No doubt we'll be seeing a lot of her during these final days of NYFW.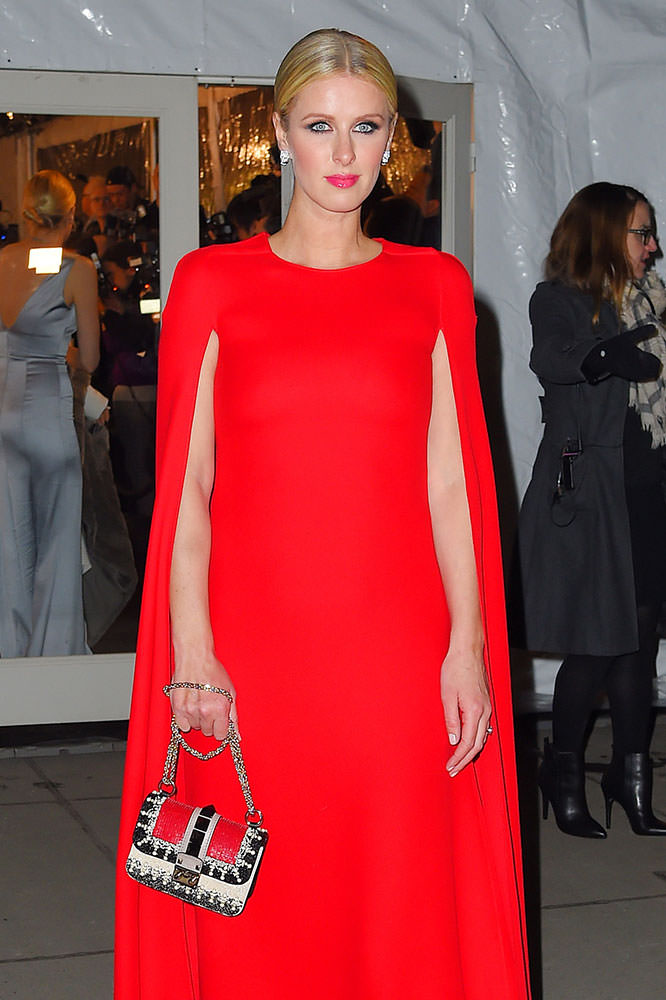 8 / 8
Nina Agdal
Céline Luggage Tote
Here's one last SI swimsuit model to round out our list: it's Nina Agdal, carrying a fetching, tri-color Céline Luggage Tote, which has now been a supermodel fave for several years.