Our celeb roundups are always full of ridiculously good looking people, but this week, we've got a full roster of a certain type of particularly enviable female celeb. You know the type: tall, slender, great legs, and even better jawlines. They're the kind of women who get tapped to be the face of a new perfume, or more likely, the new face of a classic perfume that's been around for ages. They always appear perfectly coiffed and polished, but provide the illusion that they dress, style their hair, choose a handbag, and turn on the charm quite effortlessly.
1 / 7
Anne Hathaway
Valentino Logo Go Mini Crossbody Bag
$1,975 via Saks
Here's Anne Hathaway, heading back to her NYC hotel with a pleasingly simple, super chic Valentino crossbody. Anne has recently resurfaced to promote her new Brooklyn-based indie flick Song One.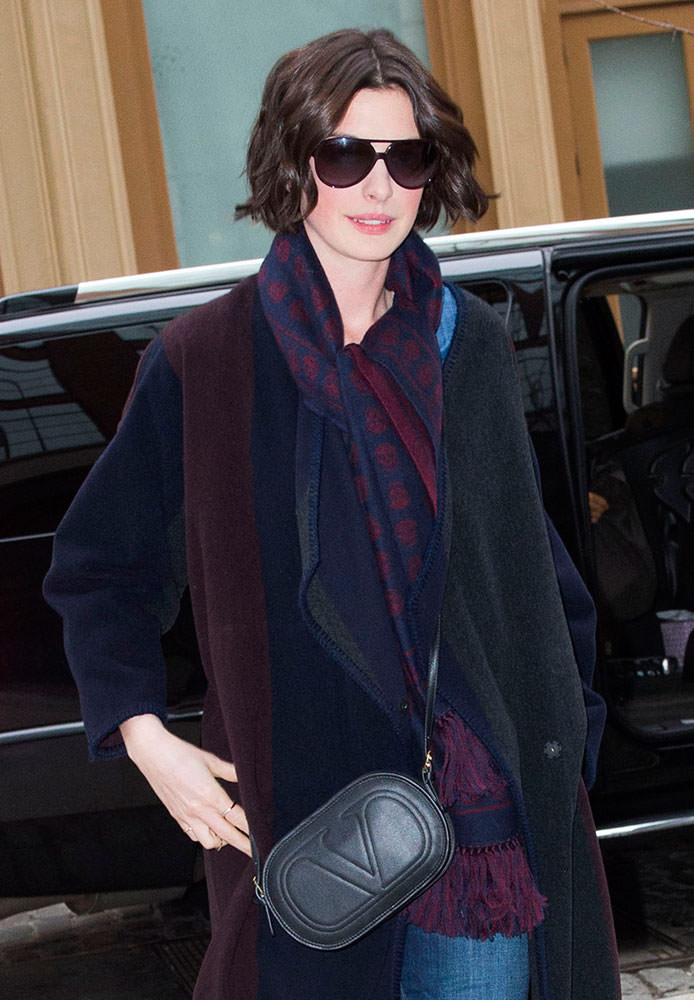 Jennifer Connelly
Louis Vuitton Petite Malle Bag
$5,200 via Louis Vuitton
Here's another celeb face we haven't seen in a spell. Jennifer is walking the red carpet at the No Llores, Vuela premiere in Madrid with a dainty Louis Vuitton. It's a fitting choice, because Jennifer is one of the four new faces featured in LV's Spring 2015 ad campaign, and the brand seems very intent on bringing her back for future campaigns.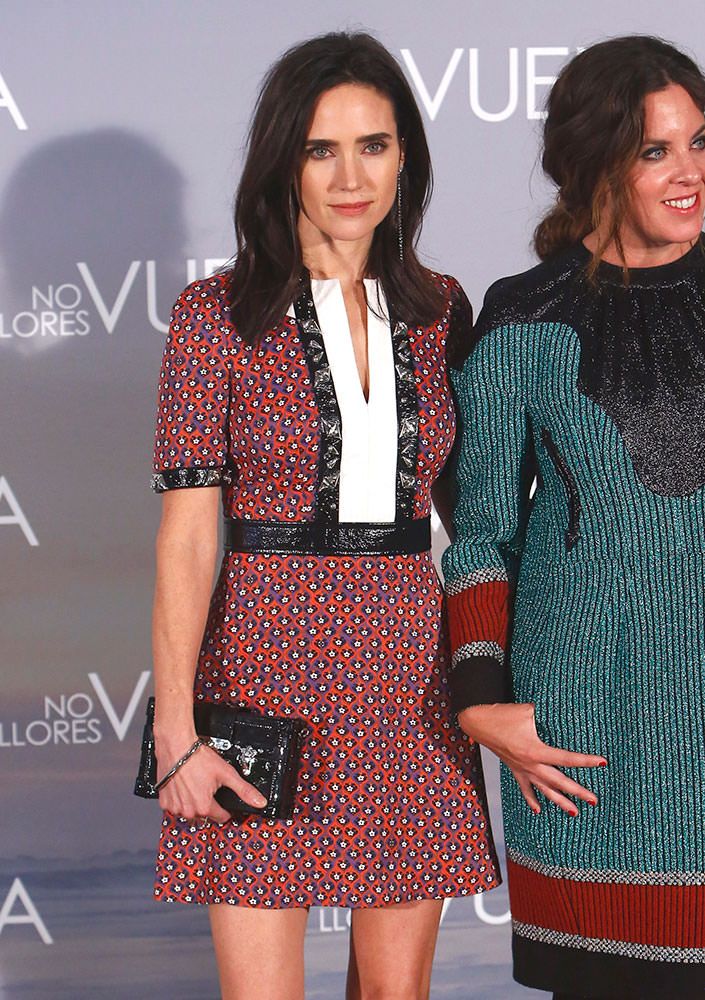 2 / 7
Kim Sears
Mulberry Bayswater Embossed Croc Bag
$1,500 via LUISAVIAROMA
Kim Sears is tennis player Andy Murray's long-time girlfriend, now fiancé. I'm sure there are other interesting things about her, but she gets a lot of attention from the fashion media for being beautiful, having hair and wearing clothes. Such is life with a famous spouse.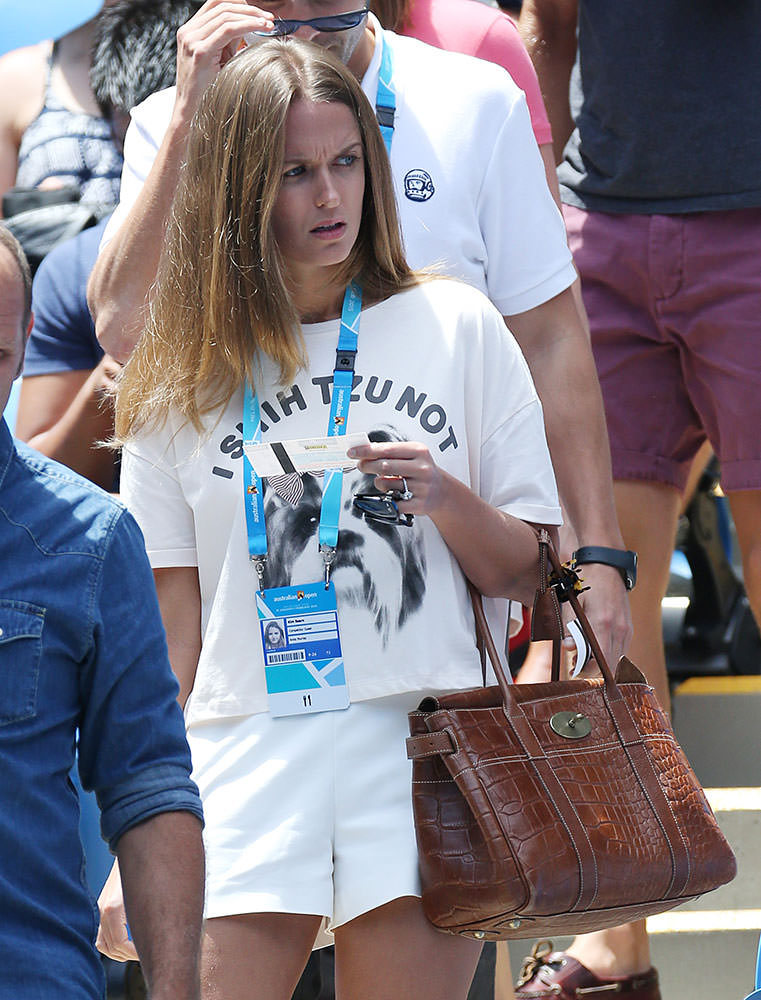 3 / 7
Kyle Richards
Saint Laurent Sac de Jour Bag
$2,750 via Saks
Here's Kyle Richards (who I'm pretty sure is totally fine with only being taken seriously by RHOBH fans), heading in to film Watch What Happens Live in NYC with a bright blue Sac de Jour in tow.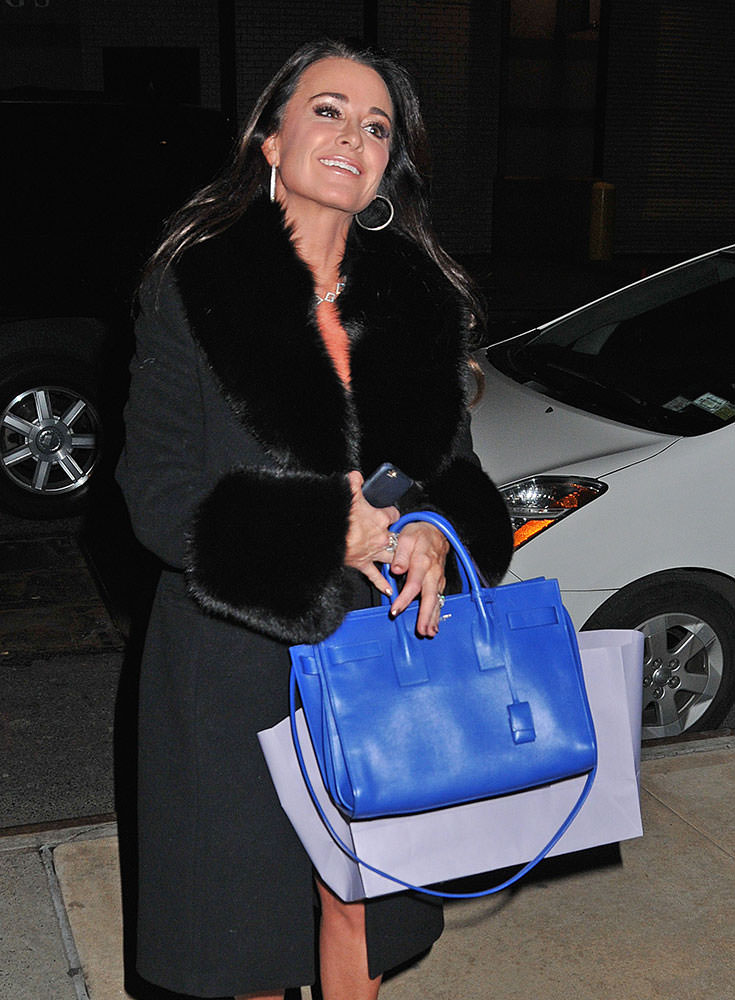 4 / 7
Supermodel Lily Aldridge recently cruised through LAX after dark with a classic, natural leather Chloé Paraty Bag. Her cropped sweater is from Isabel Marant, btw, and it's available for $350 at SSENSE.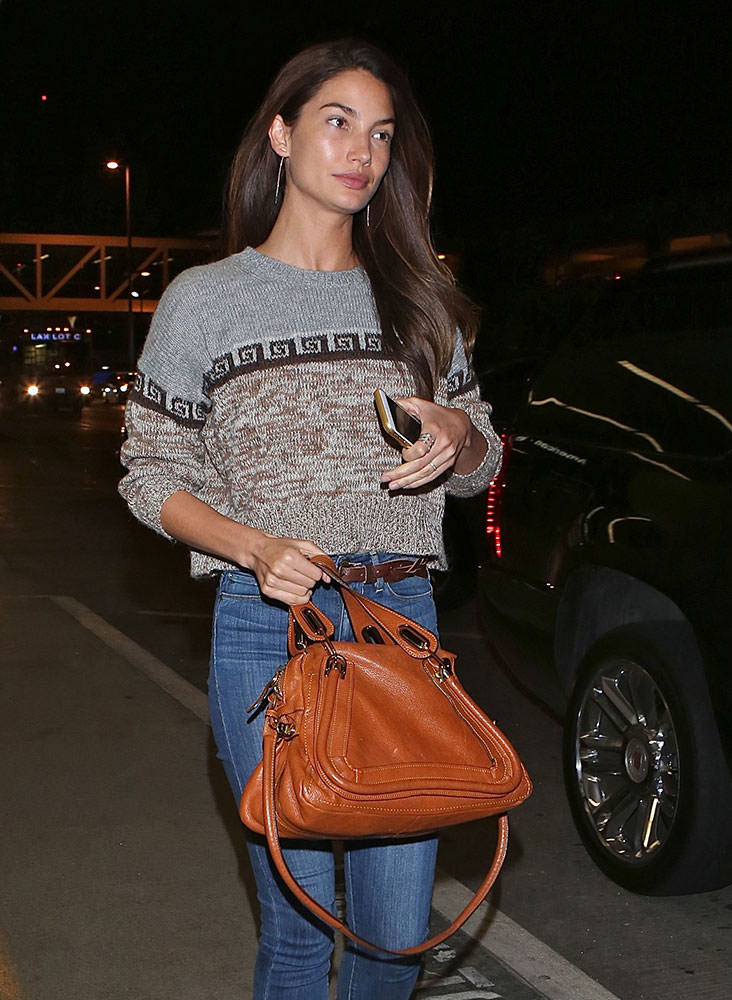 5 / 7
Malin Akerman
Marni Bandoleer Shoulder Bag
$1,150 via Barneys
Here's actress Malin Akerman, signing autographs after leaving an appearance at the Today show and carrying a very subtle, black Marni bag. She's making the press rounds to promote her upcoming PBS documentary about sex trafficking, A Path Appears.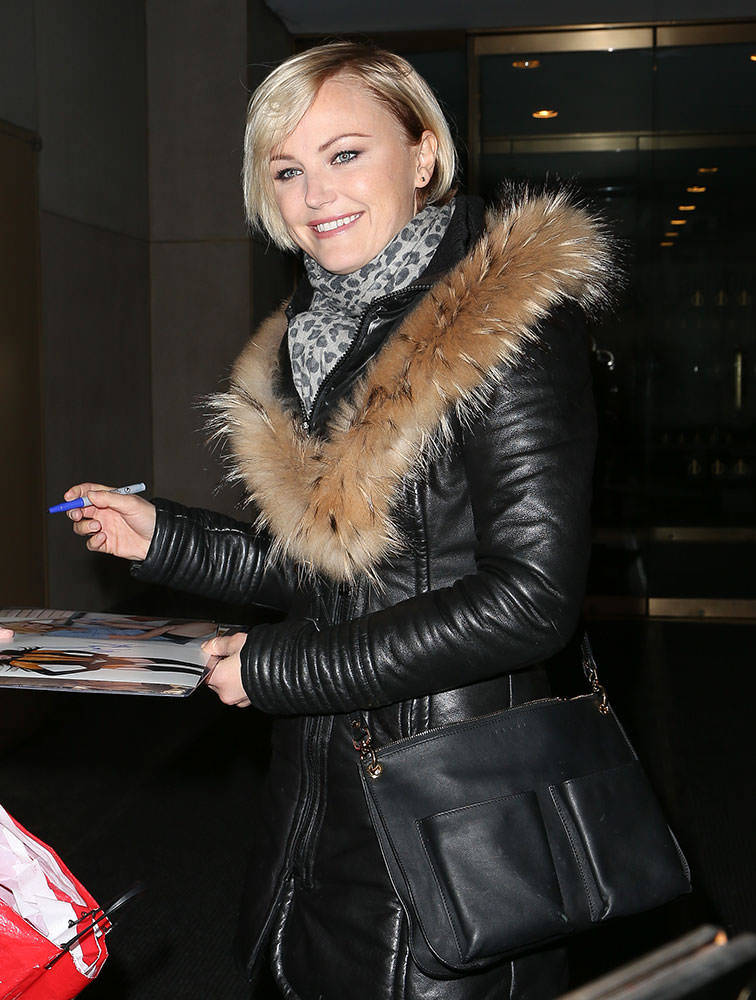 6 / 7
Melanie Brown
Chanel Boy Bag
Mel B's bag game is getting pretty crazy, pretty fast. Here she is arriving at Heathrow with a metallic gold Chanel Boy Bag. We saw her carrying a nice, navy blue Hermès Birkin just last week. So by "crazy," what I really mean is "insanely high-end."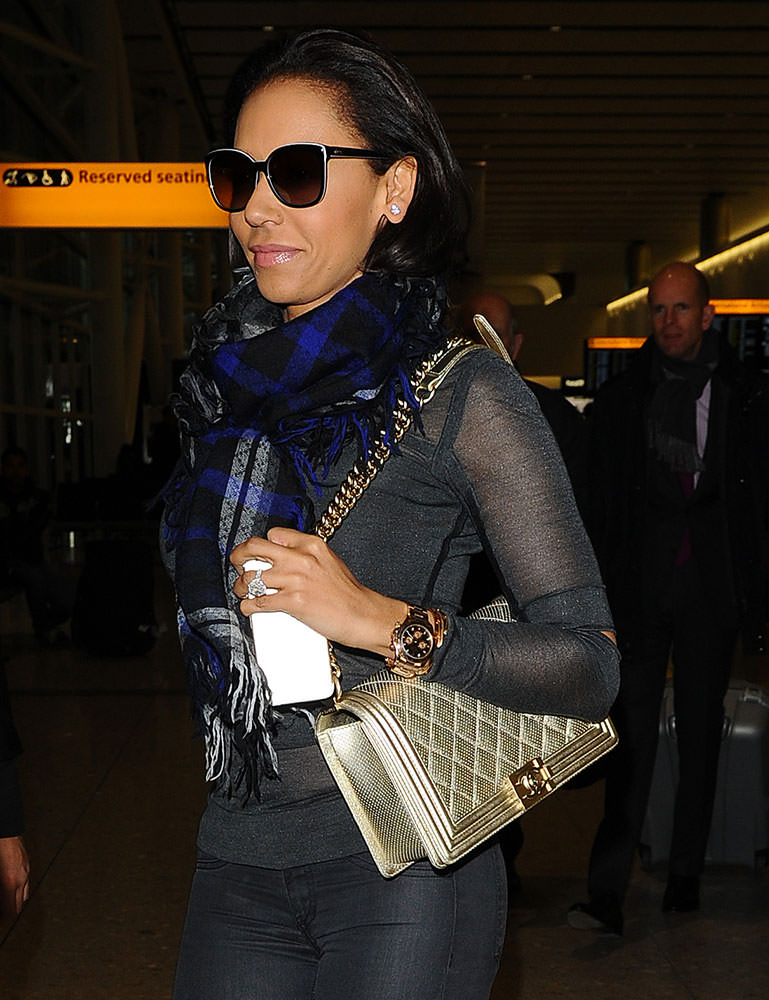 7 / 7
Nicole Kidman
Céline Luggage Tote
Nicole Kidman recently took a spin through LAX with an unusual Celine Luggage Tote that features a lizard skin (or lizard skin-embossed) center panel. If you're wondering why Nicole Kidman has also stepped back into the spotlight in recent weeks, it's because she plays the villainess in the new kiddie flick Paddington, which, by all reports, is actually a pretty great little movie.