You may remember seeing a portion of Kate Upton's impressive (and ever-growing) handbag collection when we profiled her along with a handful of her supermodel compatriots, but it felt like time the blonde bombshell got a The Many Bags of... of her very own. After all, it's not often that a celebrity gives us the opportunity to gaze upon so many rare bags at once.
Kate has a thing for exotics, Chanel and Céline, but that's not all you'll find in the rundown of her handbag closet below. For instance, there is also some Dior. Some exotic Dior. Like I said: Kate doesn't really get on board with basics when it comes to handbags.
1 / 25
This Bottega Veneta bag seems like as logical a place to start as any; although it's not as flashy as some of Kate's other favorites, she's been carrying it very regularly for most of 2015. The bag is functional and discreet--exactly the kind of bag every woman wants in her arsenal for casual use.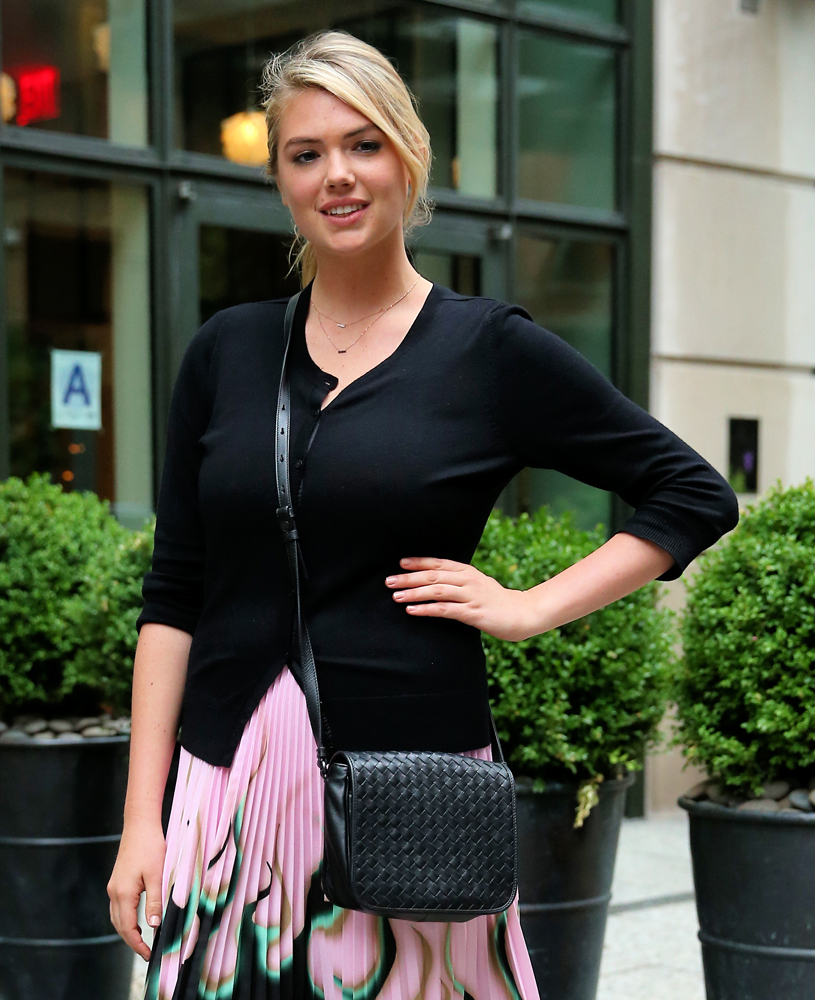 2 / 25
See?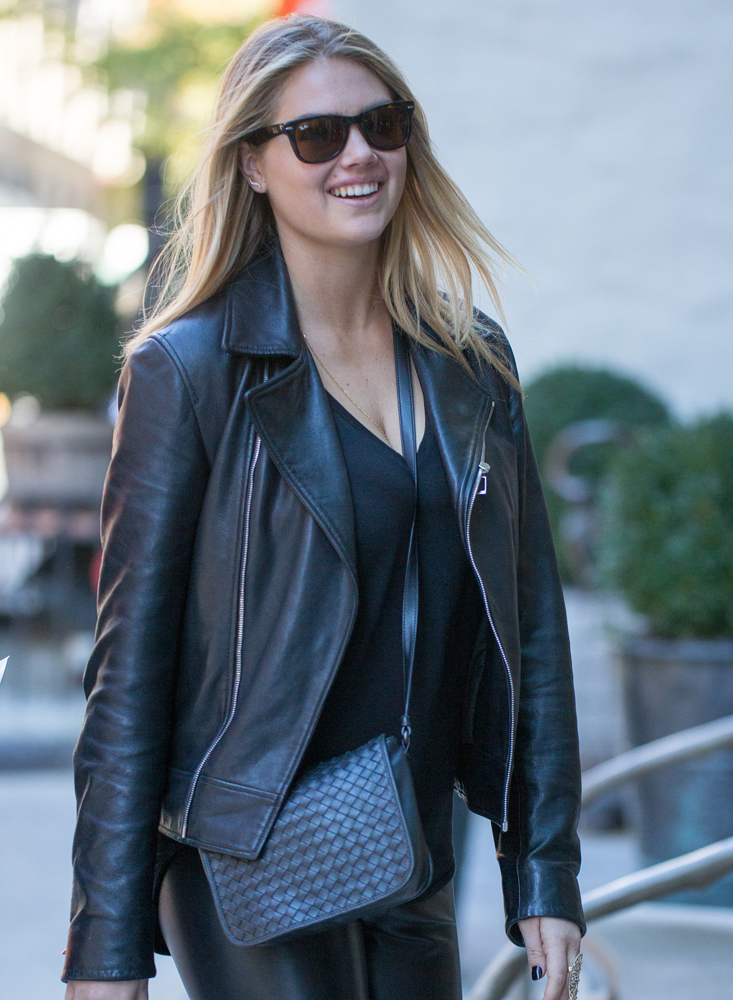 3 / 25
Céline Luggage Tote
One thing you'll notice about Kate's taste in bags as we get going here is that she dresses quite casually but is not opposed to spending five figures on a rare, exotic handbag to carry with jeans and t-shirts. This blue Céline is arguably her favorite of the bunch.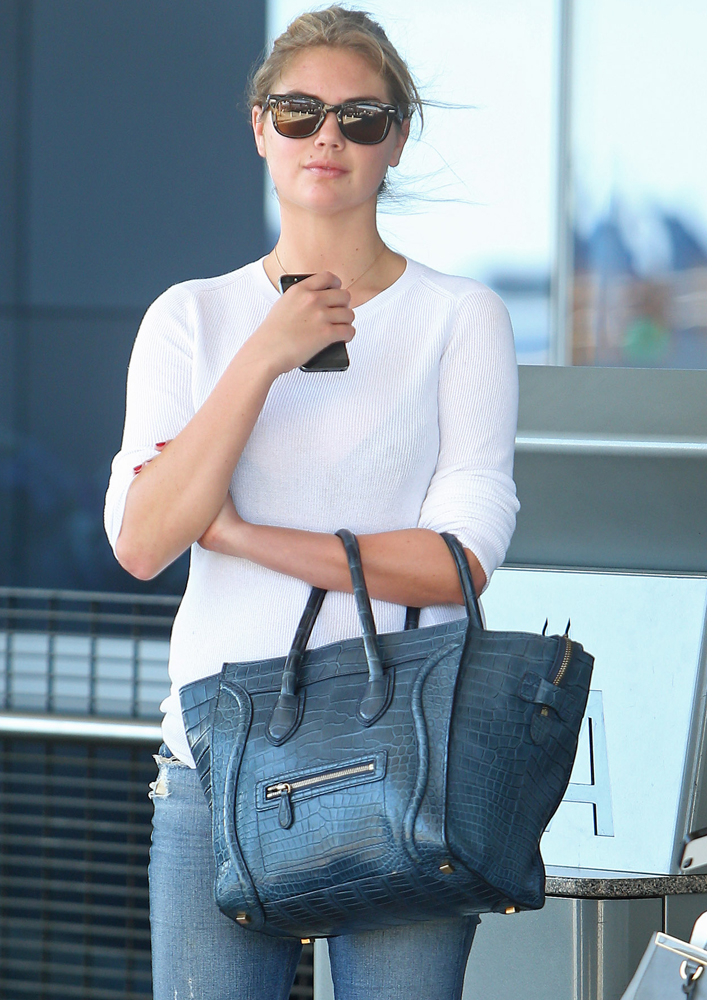 4 / 25
Céline Luggage Tote
She's also partial to Luggage Totes in general.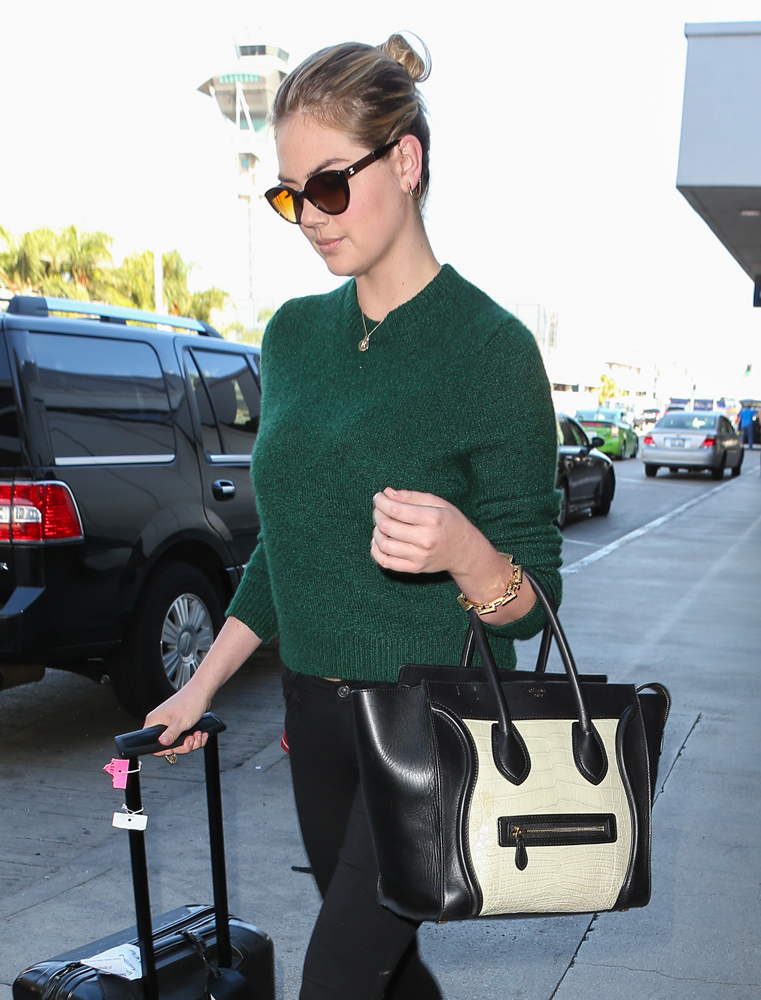 5 / 25
Céline Luggage Tote
Exotics are more delicate than most regular types of leather, but Kate frequently travels with her crocodile and alligator bags. Personally, I find that refreshing--they're meant to be used, after all.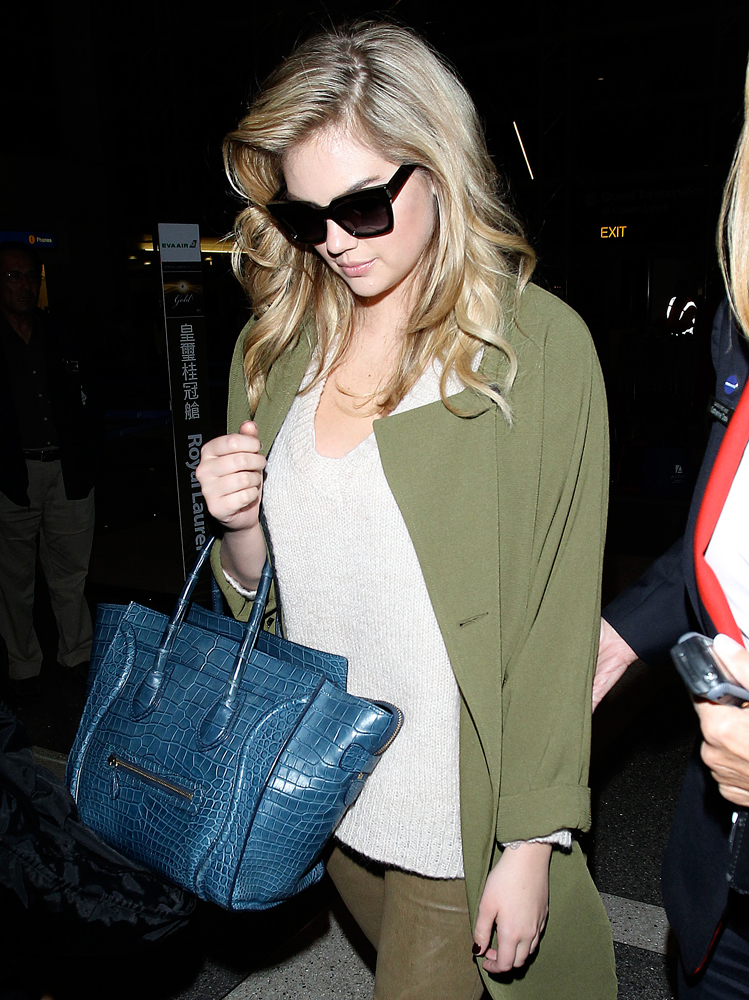 6 / 25
Céline Luggage Tote
This was one of Kate's first luggage totes, back when she first landed the Sports Illustrated cover.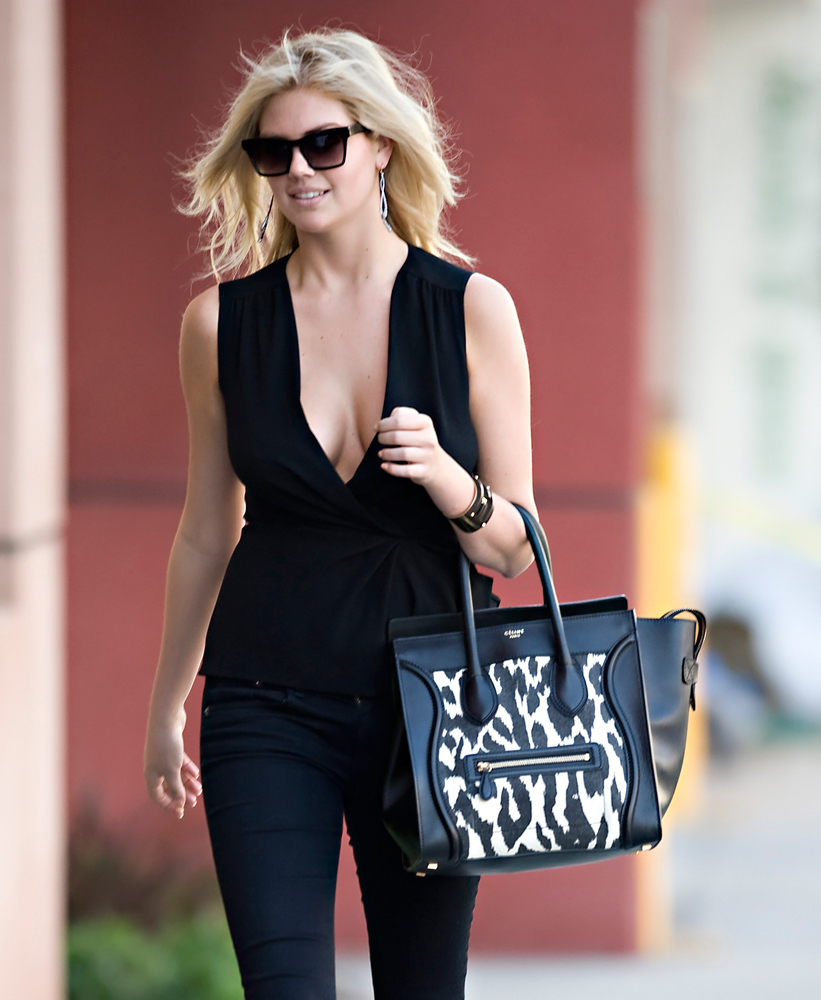 7 / 25
Céline Classic Box Bag
In my extremely humble opinion, the Classic Box Bag is one of the most underrated and under-carried designer bags on the market.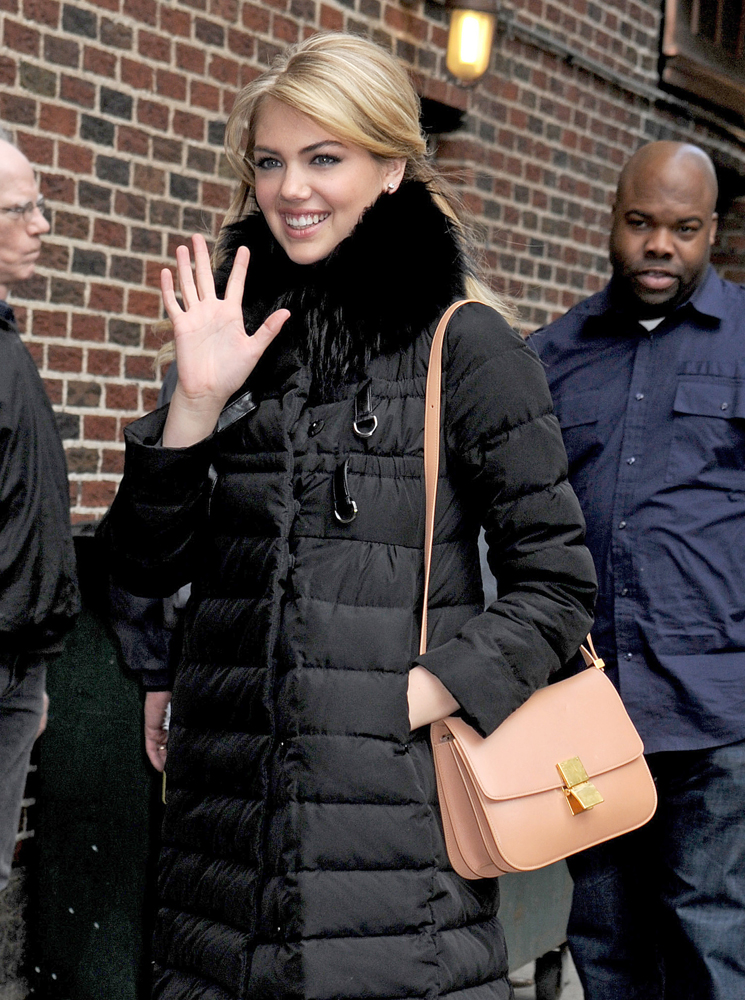 8 / 25
Chanel Alligator Reissue Flap Bag
In addition to Céline, Kate also has a thing for hard-to-find, super-expensive Chanel exotics.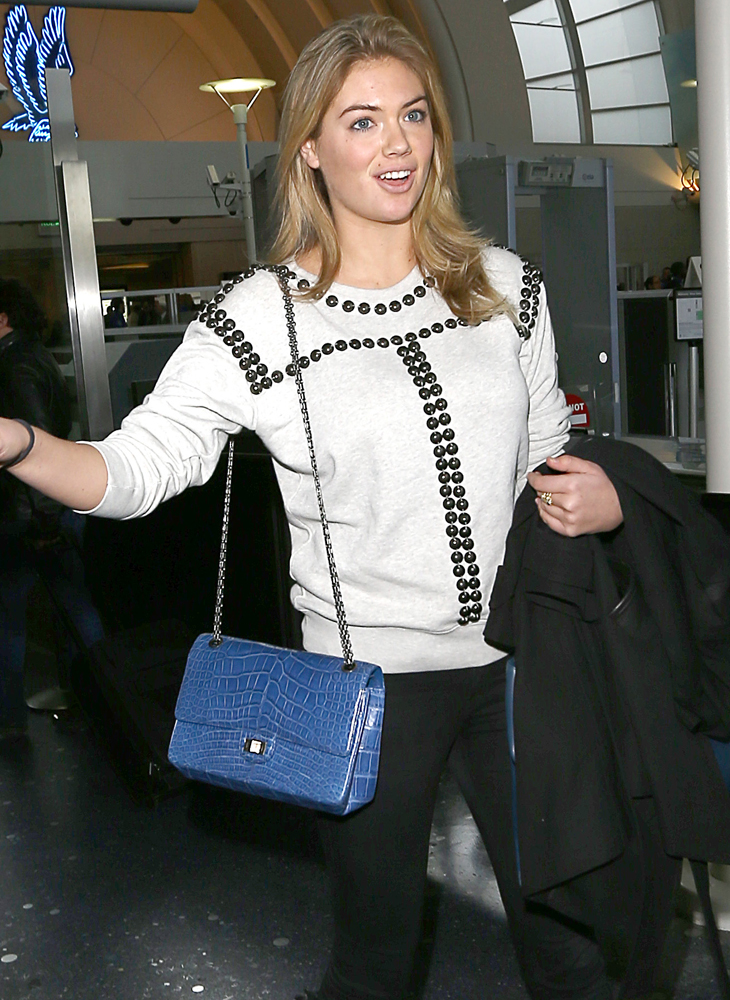 9 / 25
Chanel Cerf Tote
She also likes blue bags and frequently travels with this extra large Chanel classic.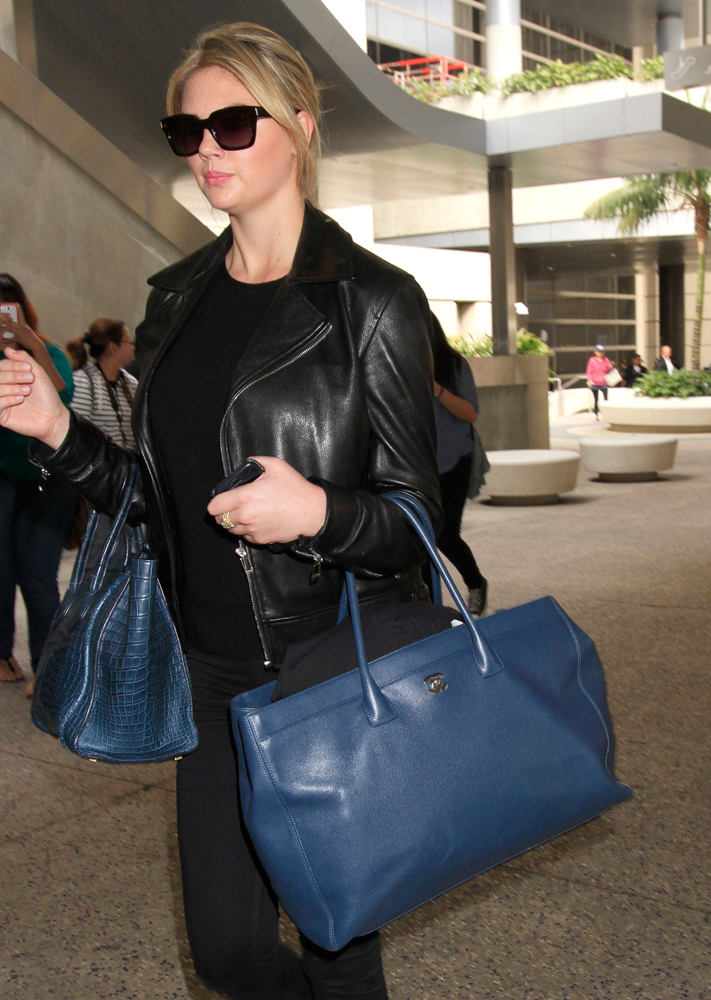 10 / 25
Chanel Classic Flap Bag
Kate not opposed to regular leather, but...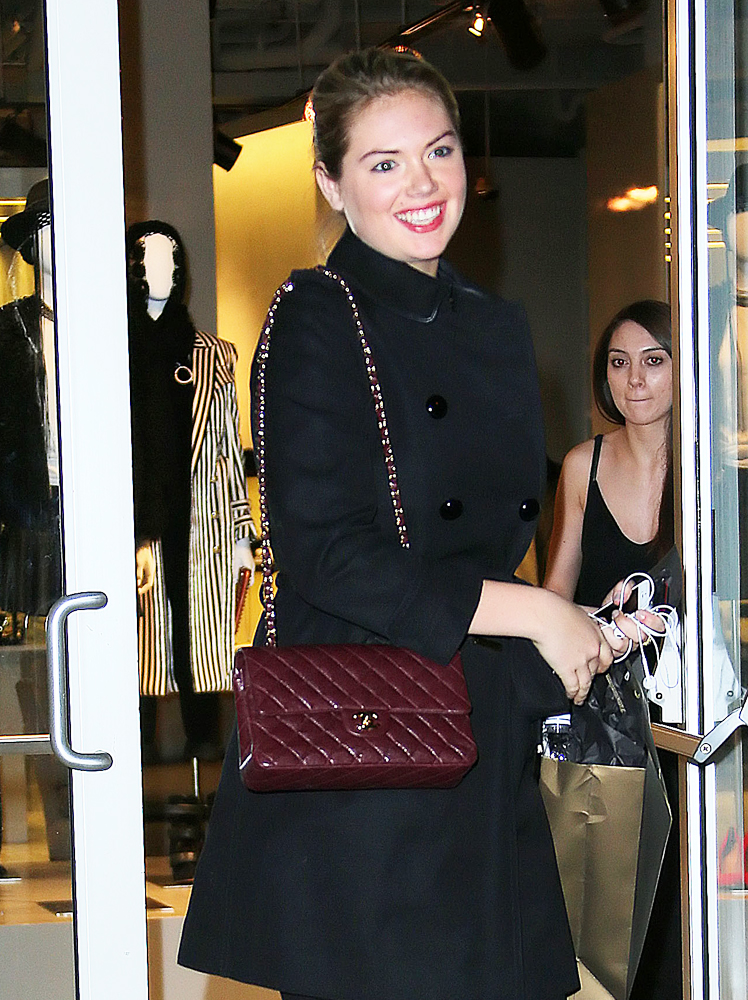 11 / 25
Chanel Python Classic Flap Bag
...then it's back to exotics.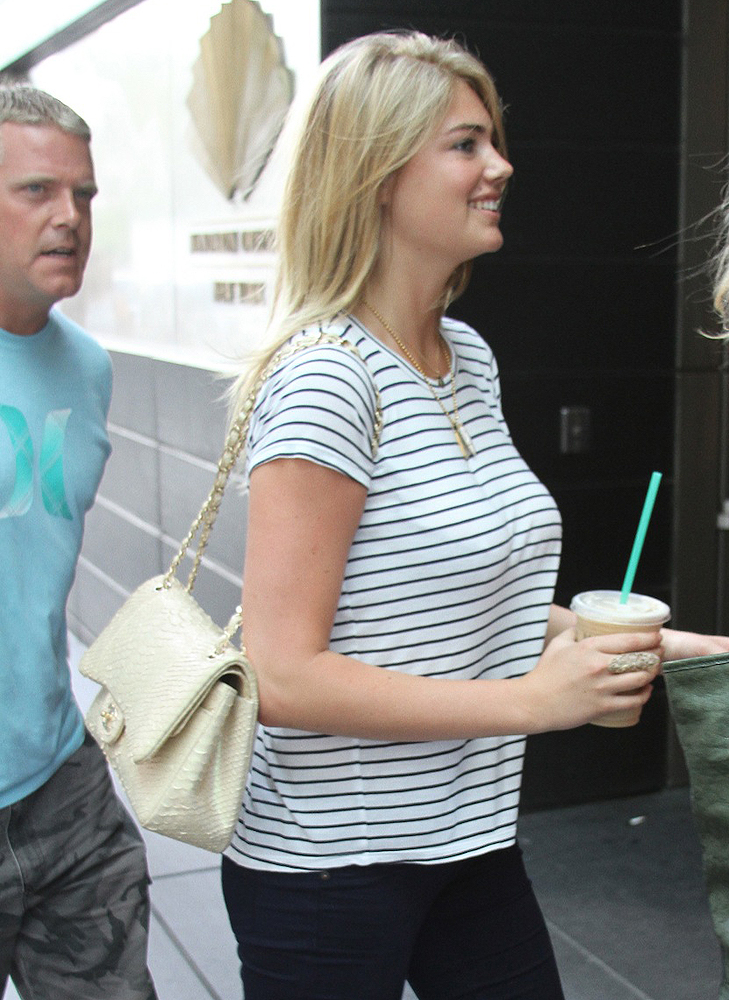 12 / 25
Diane von Furstenberg Secret Agent Bag
$398 via Shopbop
Kate is not prone toward accessibly priced handbags, but when attending fashion week, certain concessions must be made for designer friends.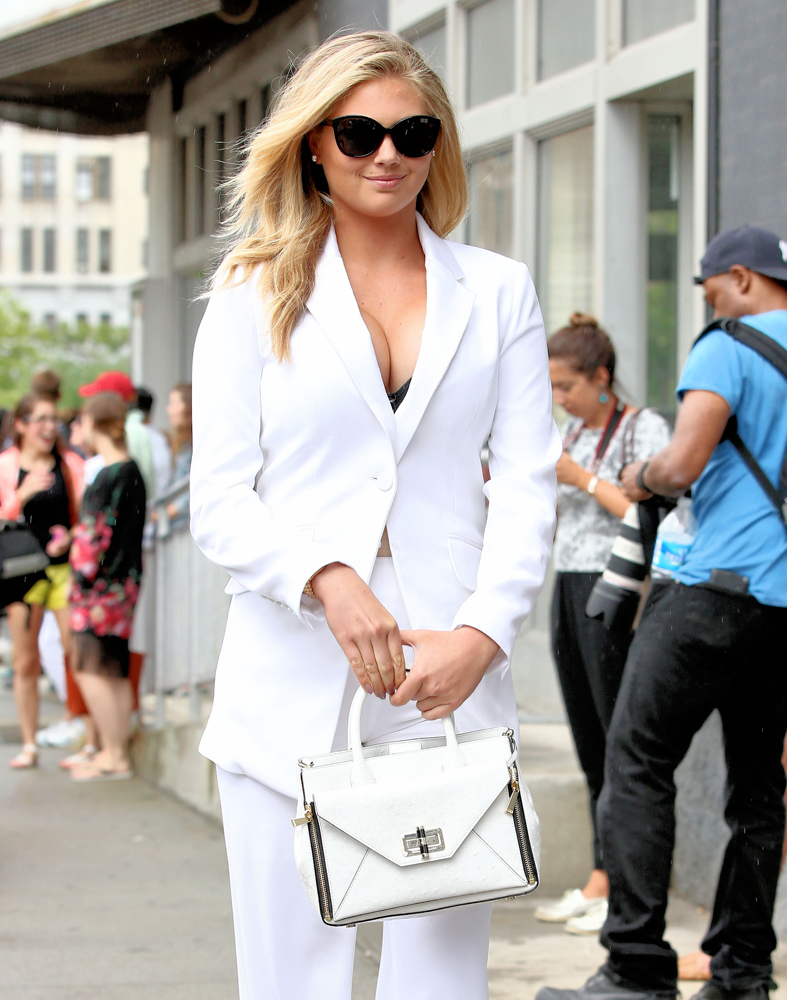 13 / 25
Dior Alligator Diorissimo Tote
When left to her own devices, though, Kate takes a decidedly high-low stance.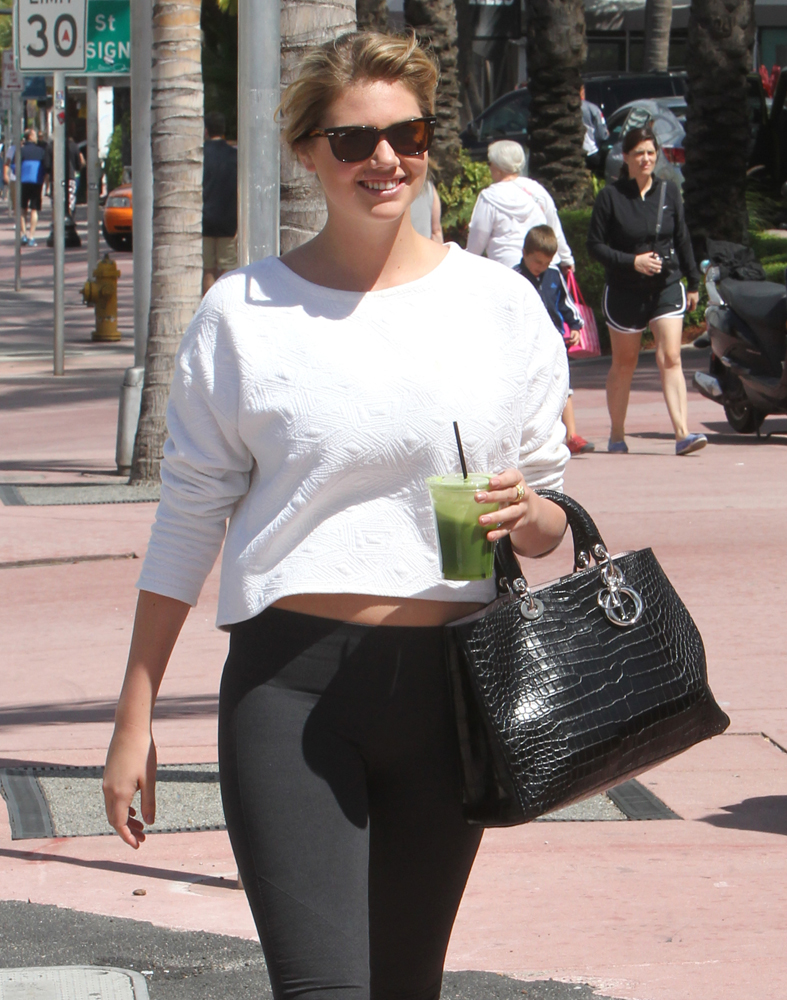 14 / 25
Dior Alligator Open Bar Bag
For being only 23 years old and not rich from birth, Kate has done quick work amassing a truly jaw-dropping collection.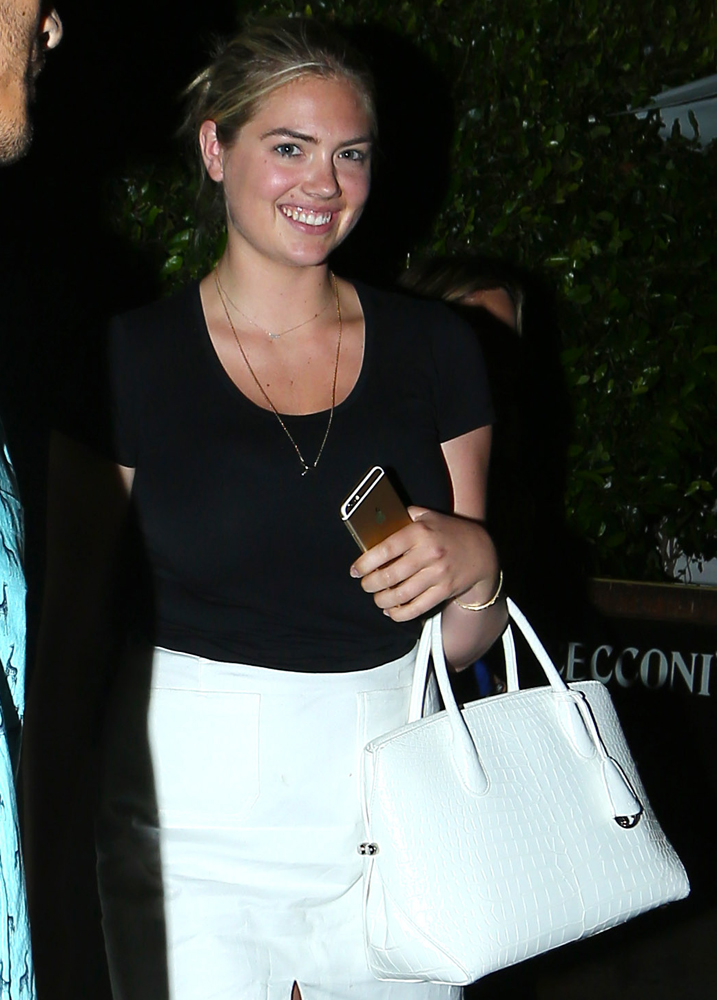 15 / 25
Dior Diorissimo Tote
If you look closely, you'll notice this bag is ostrich.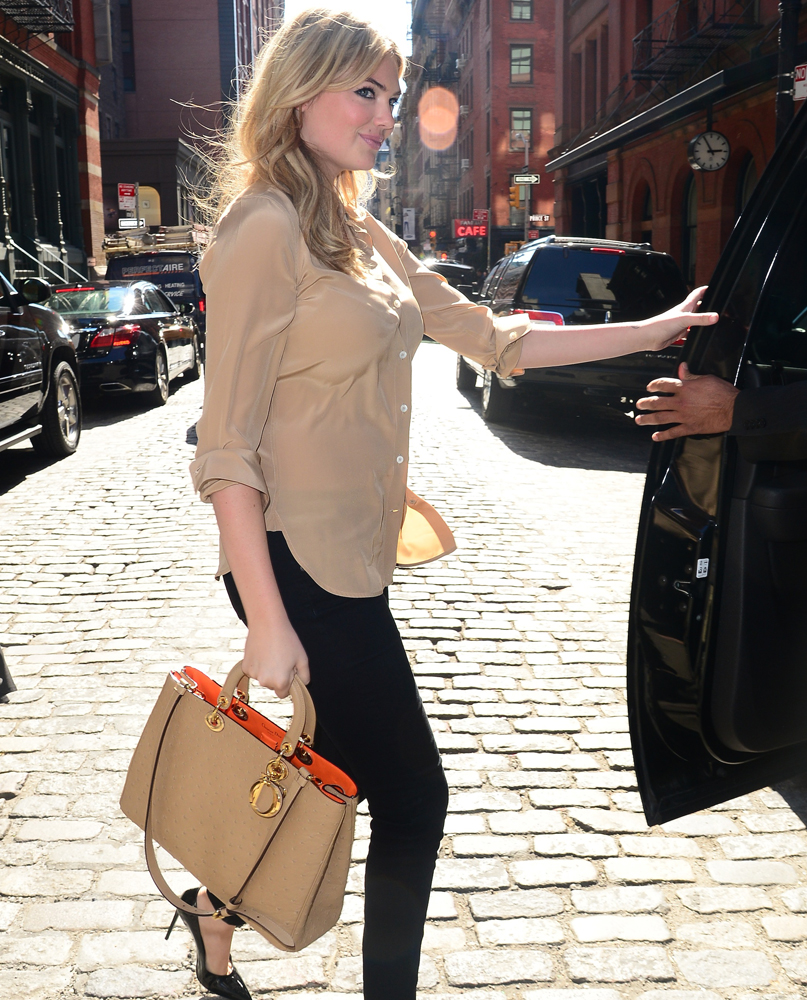 16 / 25
Dior Floral Open Bar Bag
This may be one of the few non-exotics in Kate's Dior collection, but this kind of detail work will put a bag at near-exotic prices.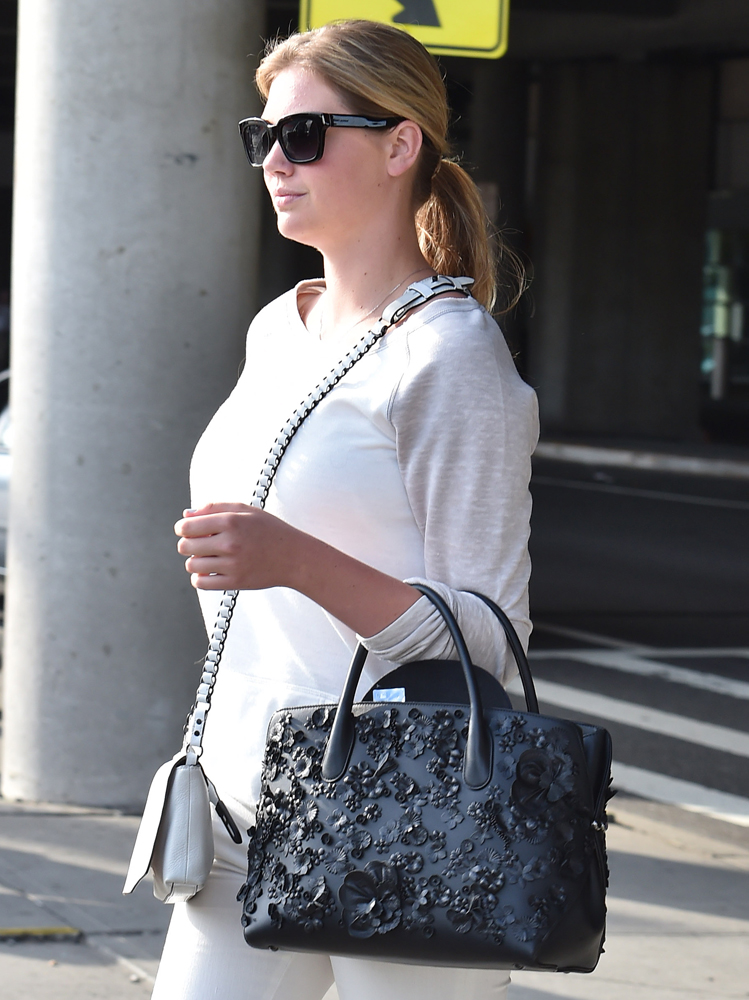 17 / 25
One thing I really appreciate about Kate's taste in bags is that she almost always goes for something special; instead of regular, flat leather, the pieces she picks usually have an interesting texture or flourish of some sort.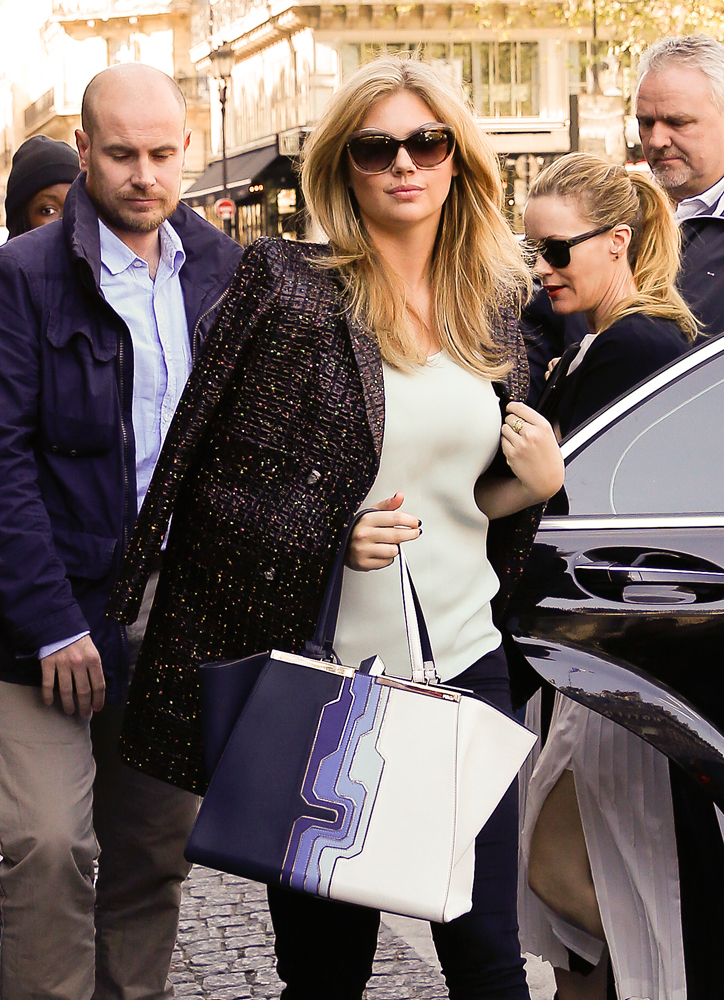 18 / 25
Cavalli is usually too over-the-top for me, but this little grayscaled floral is so pretty.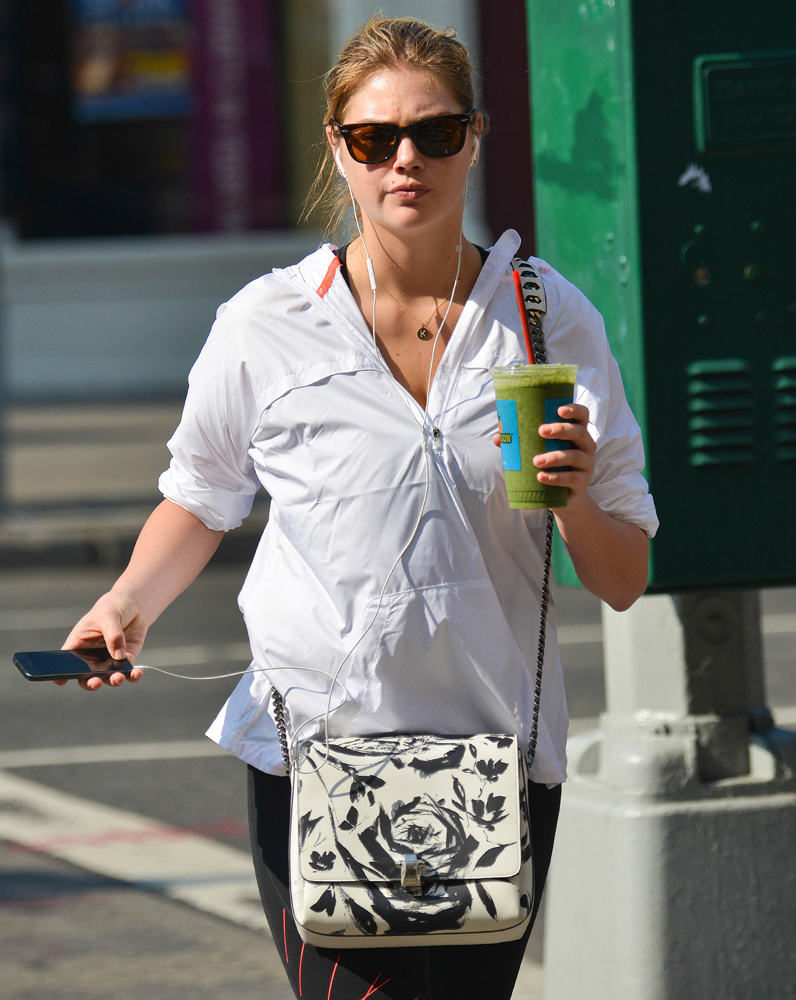 19 / 25
Hermès Birkin
This Birkin is a new addition to Kate's collection, and I'm hoping against hope that her interest in exotics finds a new home at Hermès.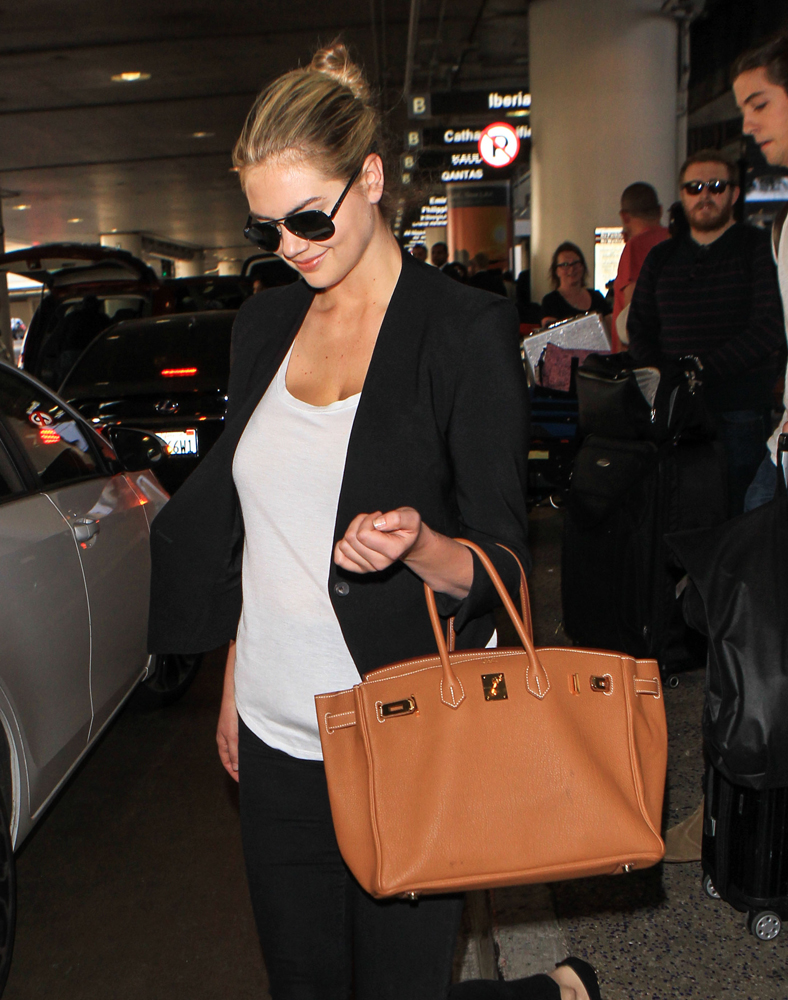 20 / 25
Even when Kate goes contemporary, she opts for an exotic if one's available.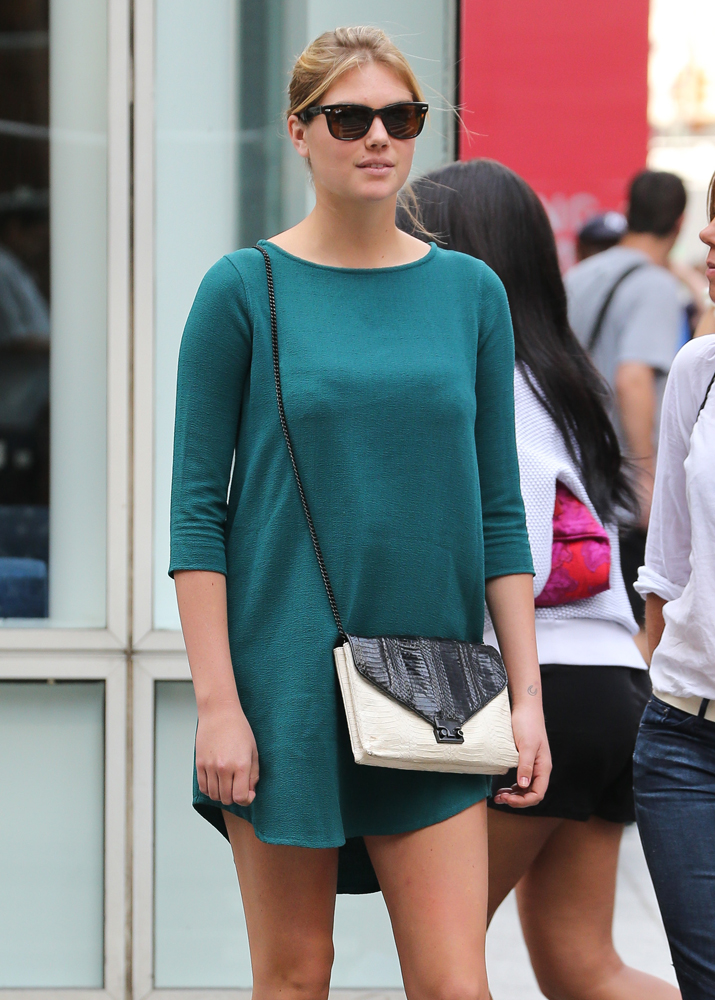 21 / 25
Rag and Bone Enfield Mini Bag
$495 via Saks
This bag is embossed instead of real crocodile, but the frequency with which Kate carries it demonstrates her commitment to the texture.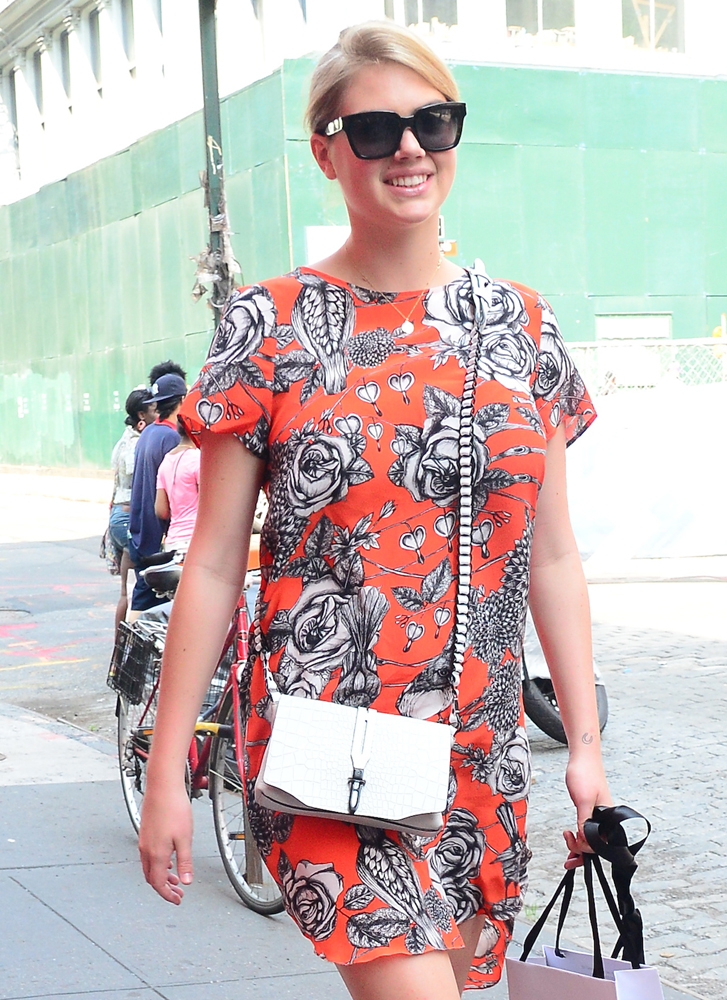 22 / 25
Rag and Bone Enfield Mini Bag
$495 via Saks
It's the perfect little wallet-keys-phone bag.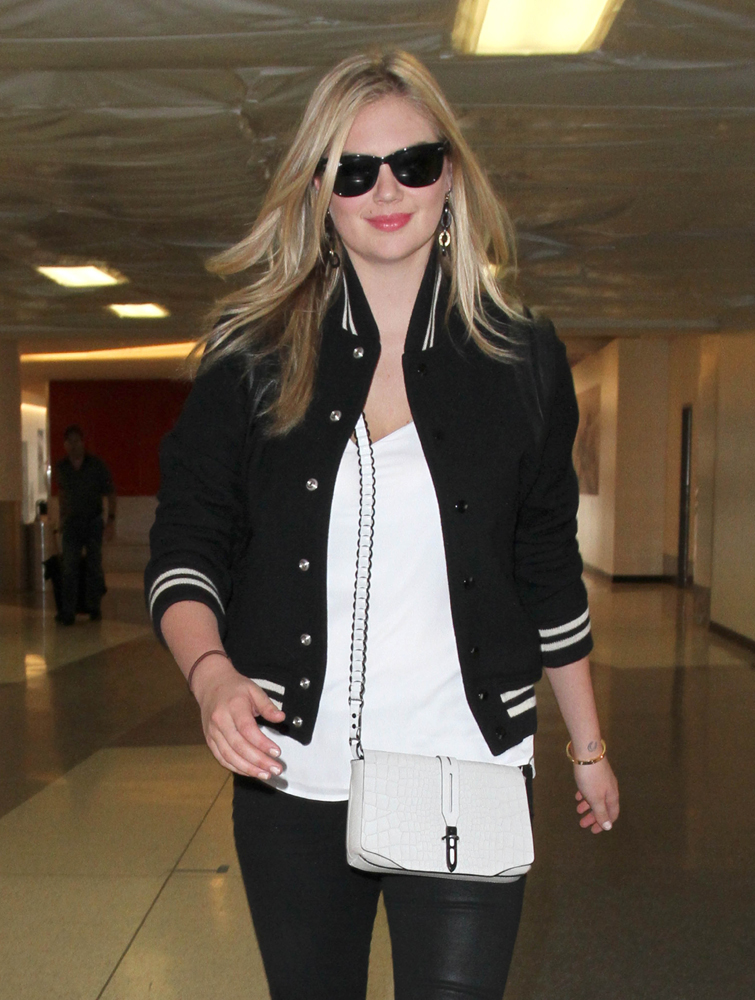 23 / 25
Kate is a statuesque, all-American blonde, so of course she and Ralph Lauren get along great.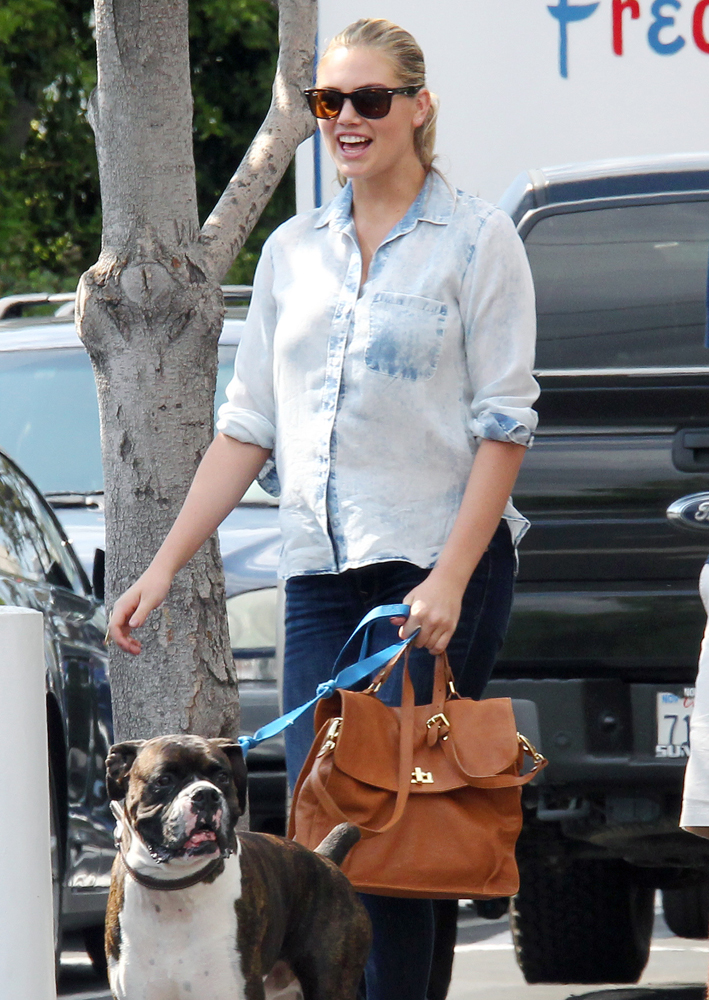 24 / 25
It's not quite a requirement that supermodels own at least one SDJ, but it might as well be.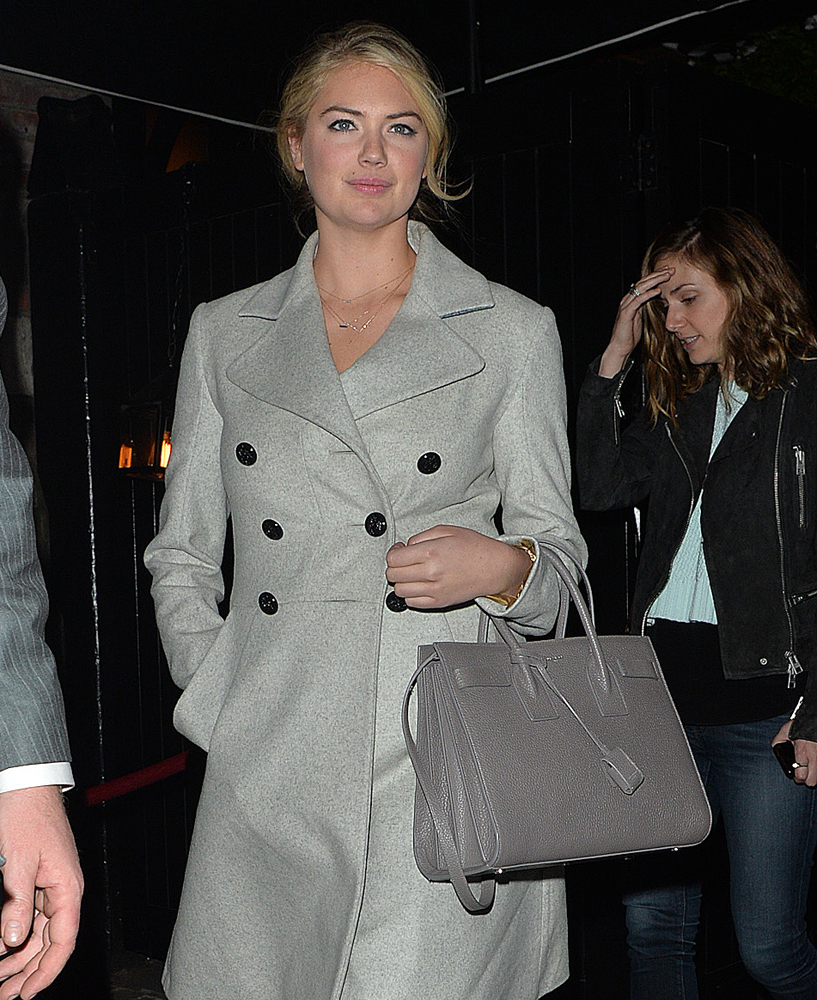 25 / 25
In case you're wondering, the dude on the right is Kate's boyfriend, baseball star Justin Verlander. He was cut out of many of these pics in order to get a closer look at the handbags.