Apparently, Jasmine Tookes has been carrying the same black leather Chanel Classic Flap Bag for months, and I probably would never have noticed if Amanda hadn't pointed it out. Why? It's quite ingenious, really: keeping track of all the celebs who carry black Flap Bags is impossible. It's essentially their default color. I could probably safely assume most of the women (and a few of the men) who grace our virtual pages all have one.
Had she been carrying a pink Chanel Classic Flap Bag, I probably would've caught on pretty fast. But Jasmine Tookes has been carrying the same bag all through summer and fall, I wrote about it repeatedly, and yet its singularity completely escaped me. Let's review all the different ways she's styled it. If you'd like to scoop up one of your own, you can do that via Vestiaire Collective.
1 / 8
Here's Jasmine taking in the eclipse outside the Victoria Secret Fashion Show fittings in NYC. Jean jacket, polka dot dress, Chanel bag. Classic.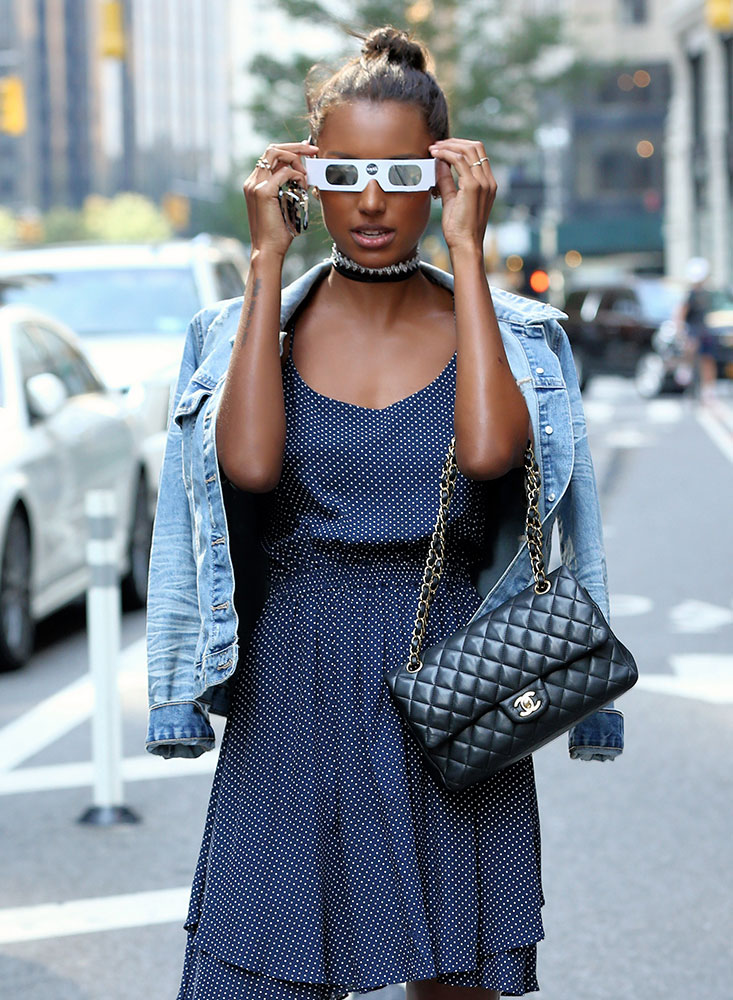 2 / 8
Paps caught up with her doing a little shopping in NYC in this winsome off-the-shoulder summer look.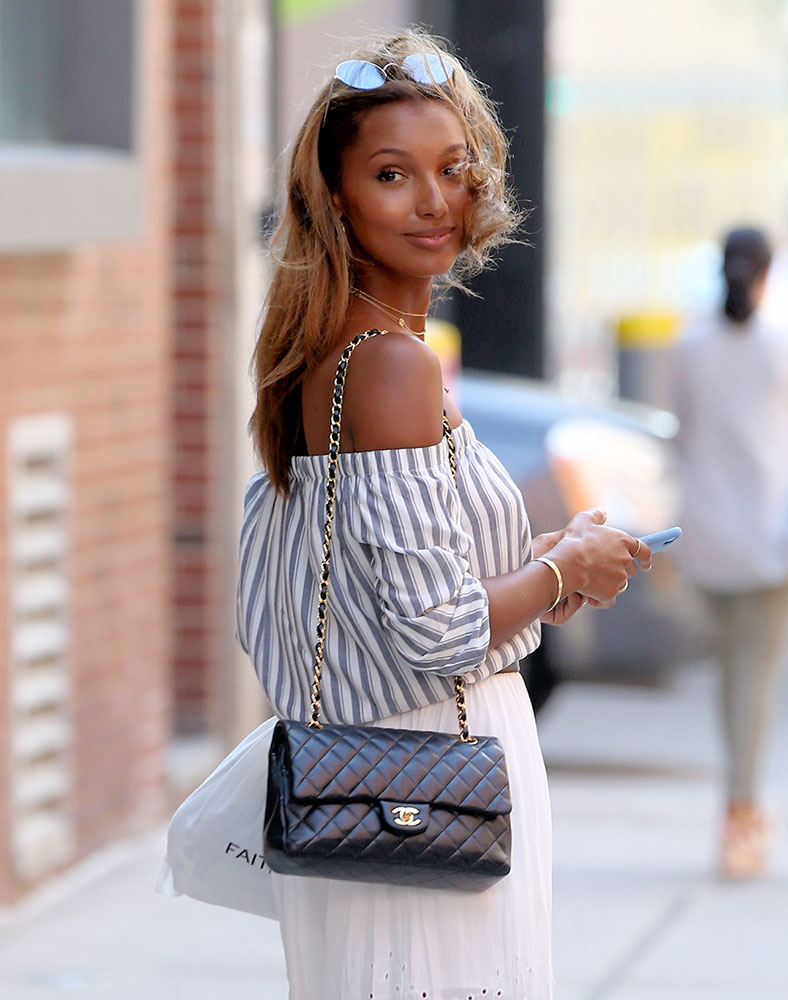 3 / 8
Here she is leaving a dinner date in Nobu in Malibu with her Chanel Flap once again.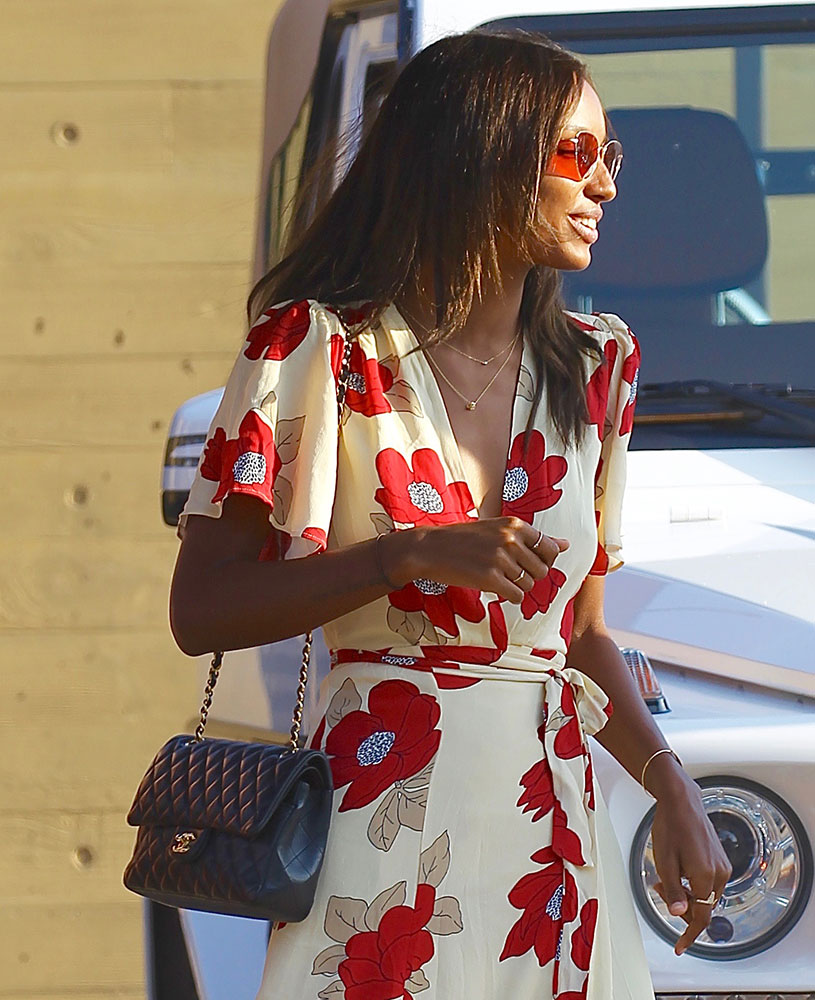 4 / 8
And this is a very recent pic of her heading into dinner at Catch, with her trusty Chanel Flap by her side. Red is obviously her color.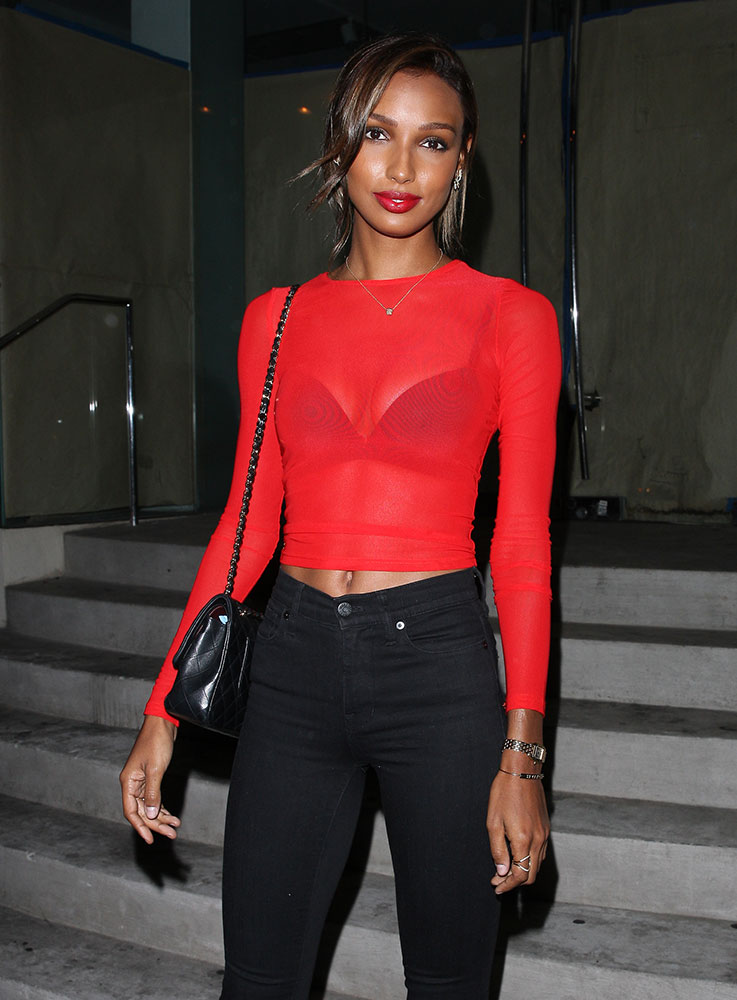 5 / 8
More jean jackets! Jasmine is seen here leaving The Nice Guy with friends.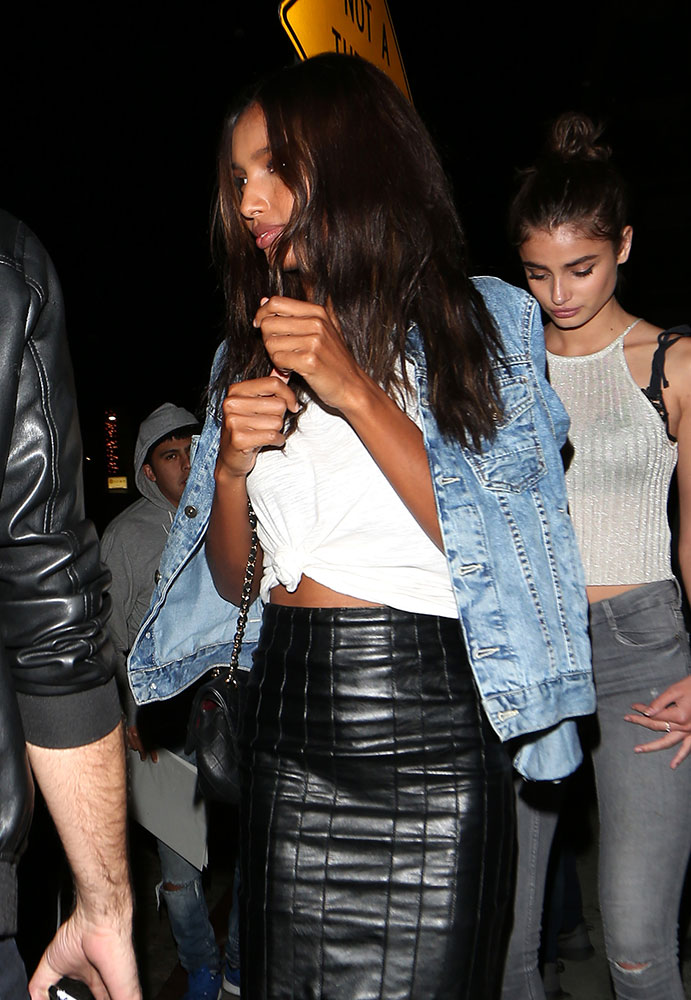 6 / 8
And here she is having an extra laid-back, casual lunch at The Grove. Chanel Flaps don't look too terribly incongruous with sweatpants, I guess.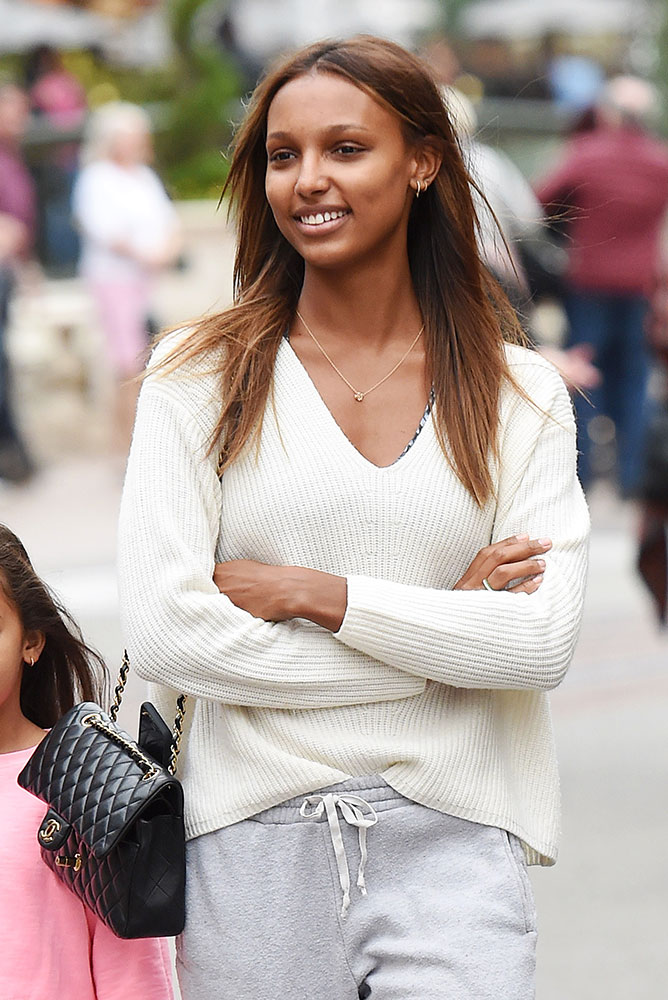 7 / 8
This is what she donned at the Veuve Clicquot Polo Classic in New Jersey earlier this year: a simple cotton dress with cut-outs and a straw hat.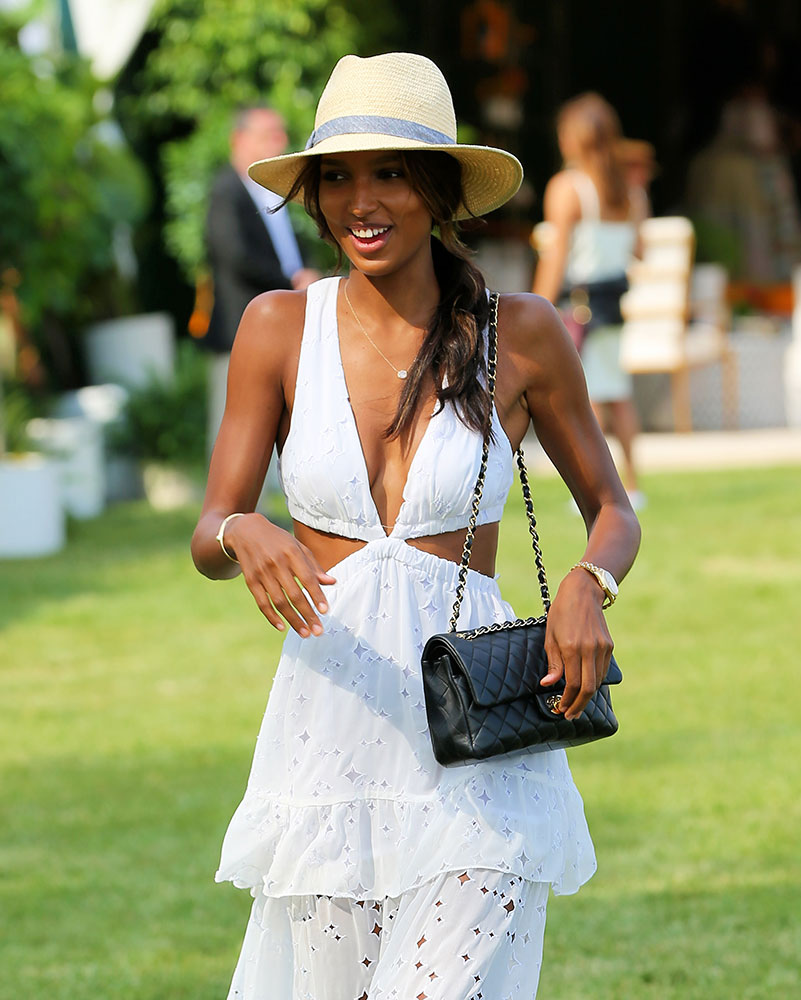 8 / 8
Finally, here's a parting shot of Jasmine and her Chanel Flap leaving The Nice Guy together once more. Simplicity is key in all things, my friends.