I find the idea of being followed everywhere by cameras dystopian and terrifying, but it's a reality that celebrities deal with daily and that some of them have been dealing with for years. From them, I have learned many things (keep your knees together when exiting an SUV in a dress!), but my most PurseBlog-pertinent discovery is that many popular handbags are perfectly shapes to block your head from a camera.
This technique is currently in common use among the more camera-allergic glitterati, but its real heyday was the late-2000s, when gossip sites were booming and Perez Hilton doodling genitalia on Lindsay Lohan's face in MS Paint was something that happened multiple times per day. Theoretically, blocking yourself with your bag makes the photos low-quality and less likely to be sold (and therefore disincentivizes photogs from following that particular star), but actually, people seem to love to look at photos of stars who don't want to be looked at. What a time to be alive.
Most recently, Gwyneth Paltrow has used the bag-block technique regularly, so we went through our photo archives to find you the best shots of celebrities using their handbags to do something other than store their iPhones.
1 / 21
Amanda Bynes
Louis Vuitton Miroir Alma Bag
You can hardly blame most of the celebs in this gallery from trying their best to avoid the paparazzi.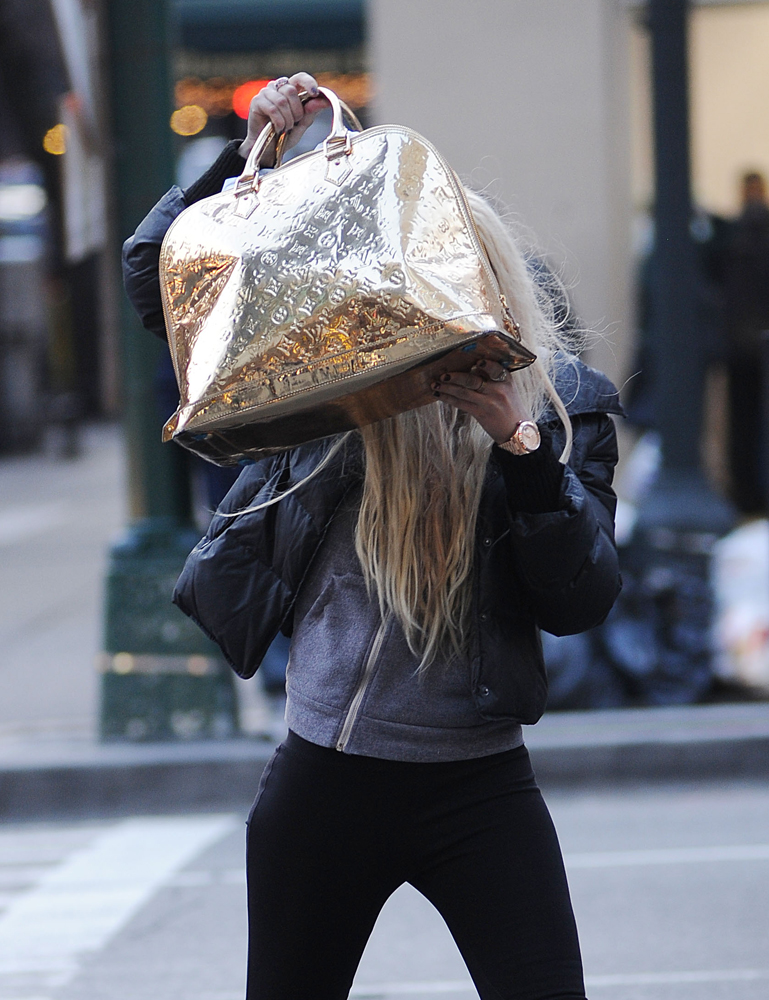 2 / 21
Ashely Tisdale
Chanel Frame Tote
This bag is also among Lindsay Lohan's favorite paparazzi-blockers, but we'll get to that in a minute.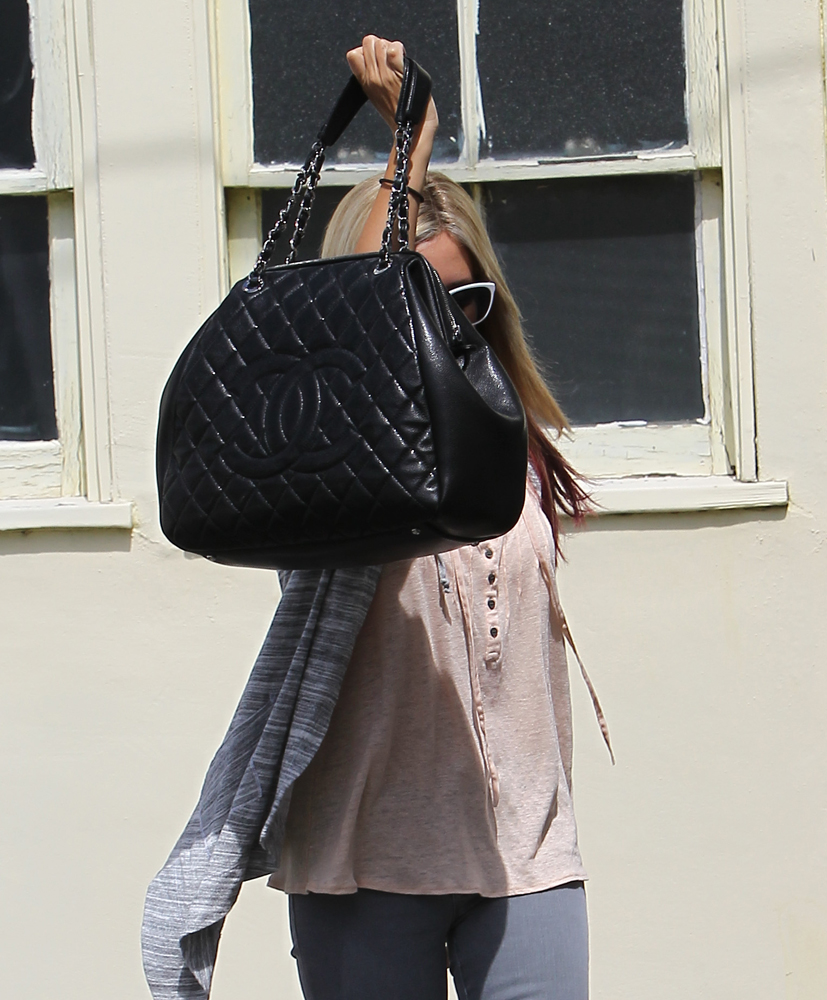 3 / 21
Bar Rafaeli
Louis Vuitton Monogram Denim Ombré Sunburst Bag
The inside-the-car handbag block is a very special subsection of paparazzi-shielding.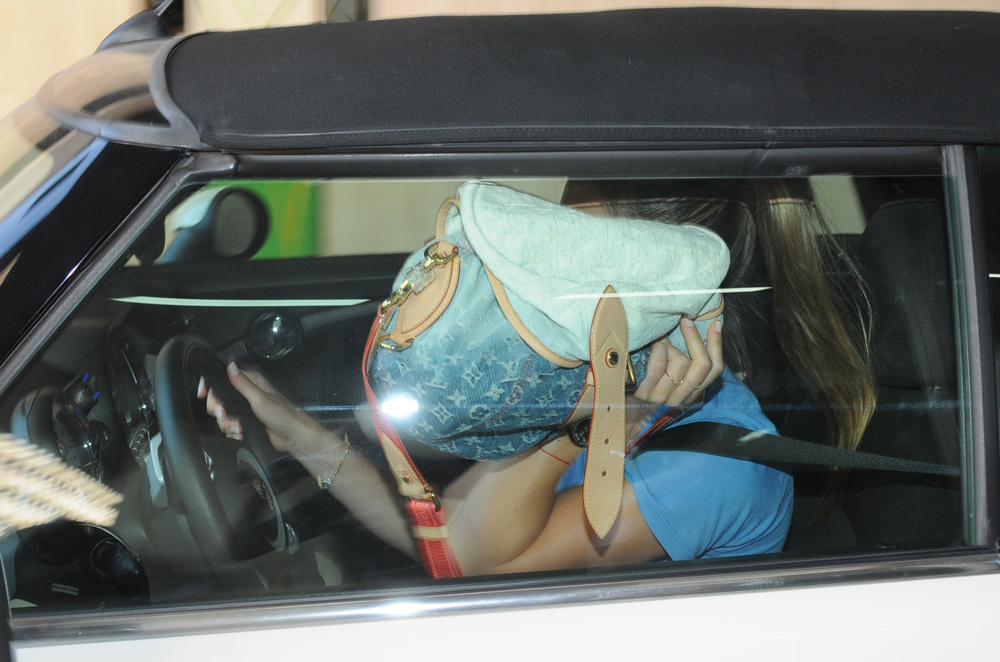 4 / 21
Diane Kruger
Leave it to good ol' Diane to make shielding one's self with a plain, classic canvas tote look chic.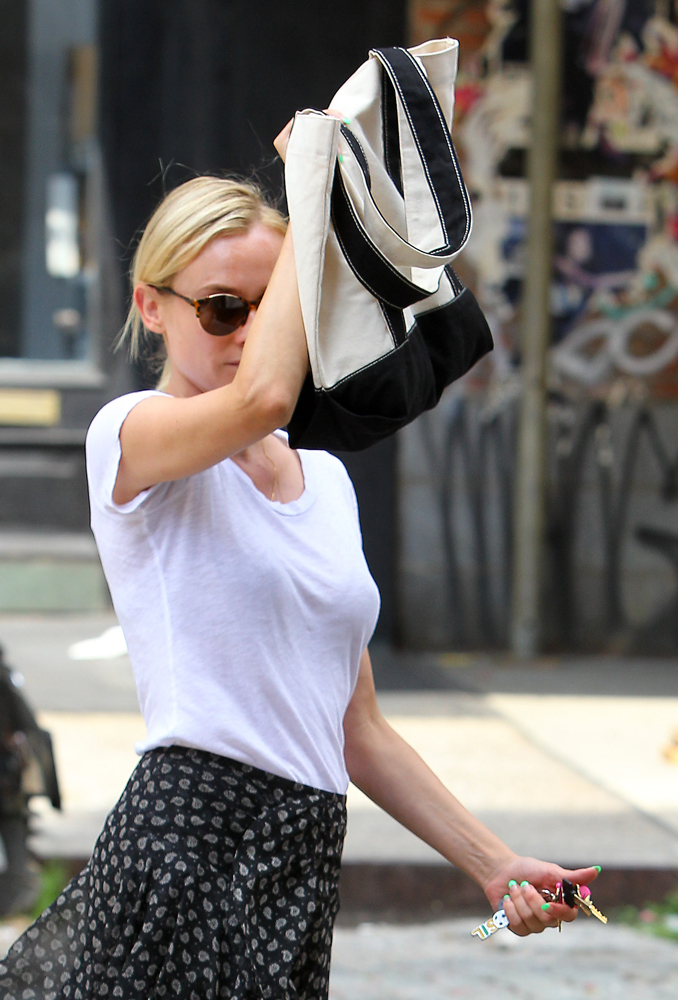 5 / 21
Ideally, a bag-shield should be more square, but this gets the job done when wielded correctly.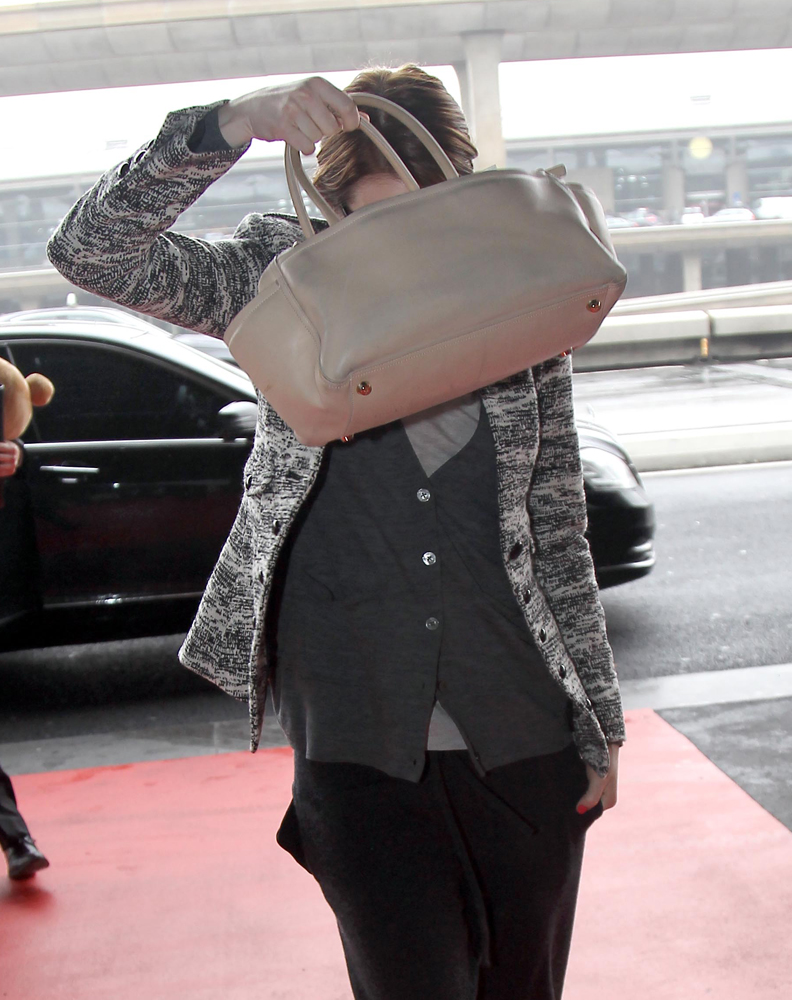 6 / 21
Gwyneth Paltrow
Céline Luggage Tote
The Céline Luggage Tote, on the other hand, is an ideal pap-shield choice. It's plenty tall, plus the wide gussets give you better coverage than most bags of its height.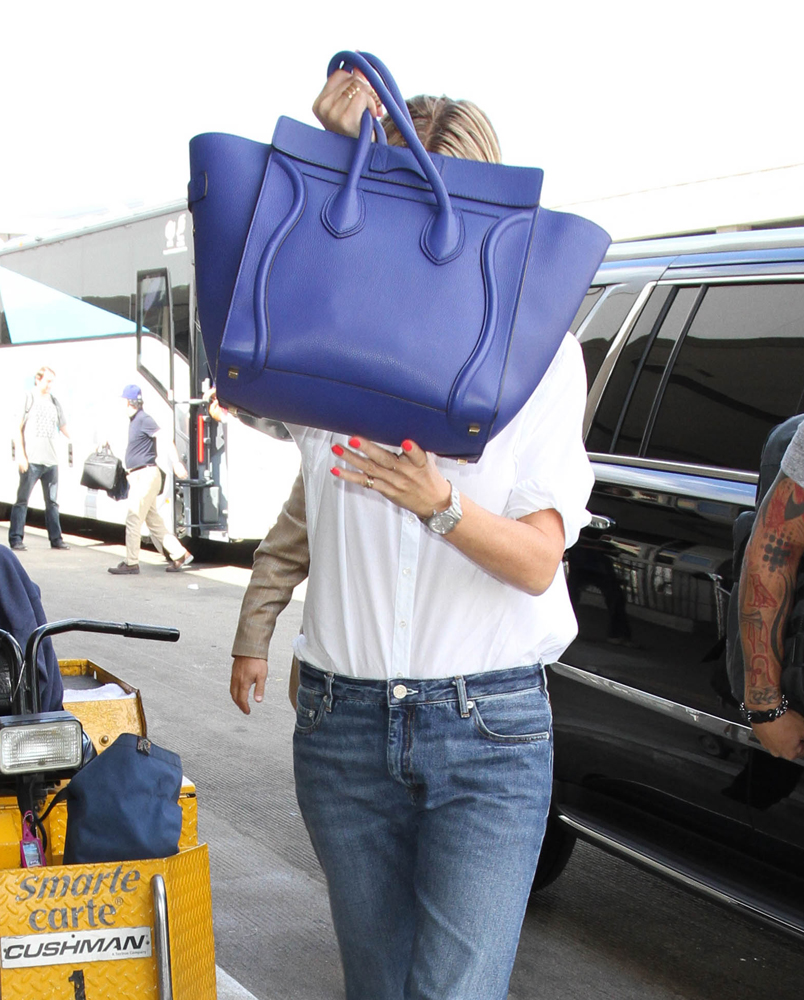 7 / 21
Gwyneth Paltrow
Céline Luggage Tote
Gwyneth has been giving hers a workout lately.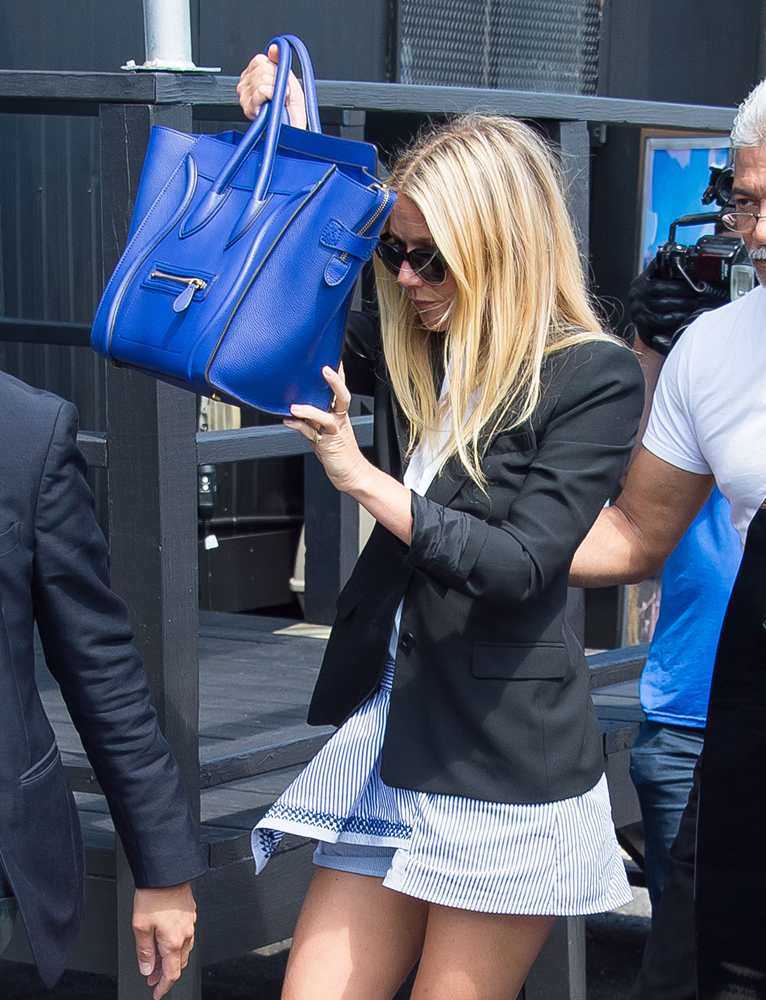 8 / 21
Gwyneth Paltrow
Chanel Frame Bag
This bag will do in a pinch, but we wouldn't recommend it for long walks in front of the paps; it looks heavy.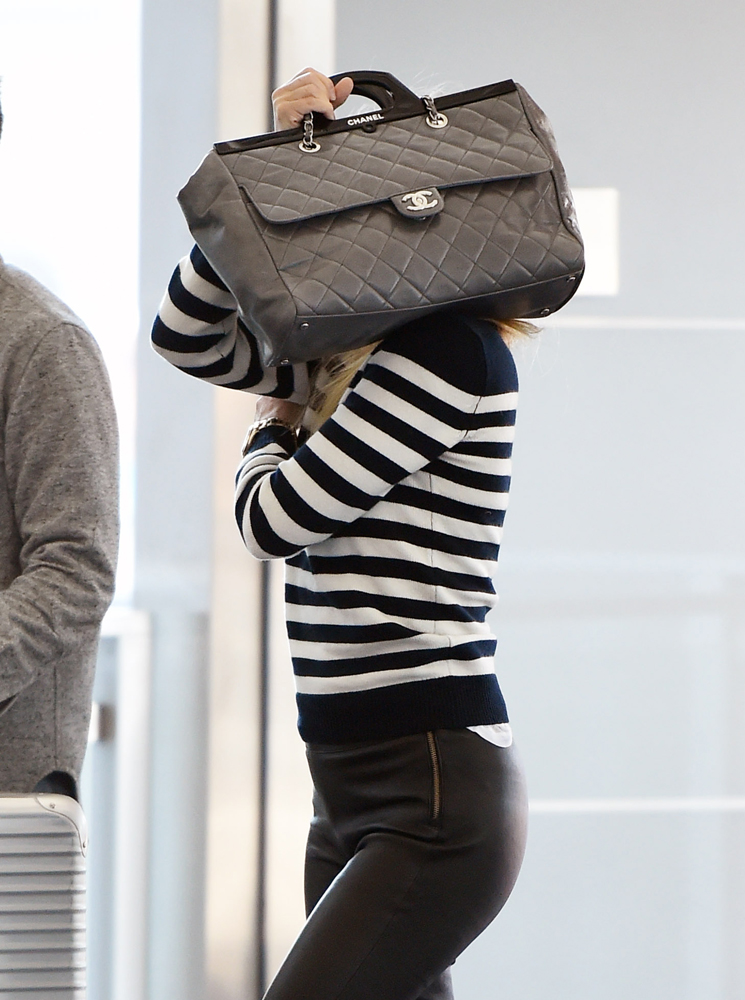 9 / 21
Gwyneth Paltrow
Gwynnie clearly didn't plan ahead here.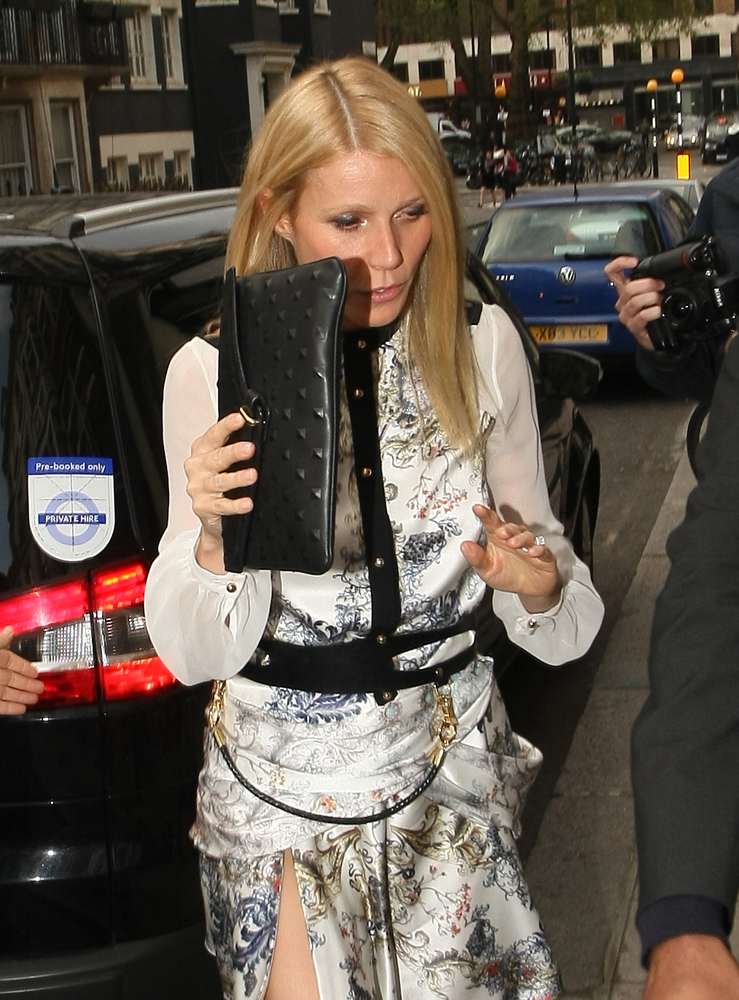 10 / 21
I sure hope Jodie zipped up before heading outside.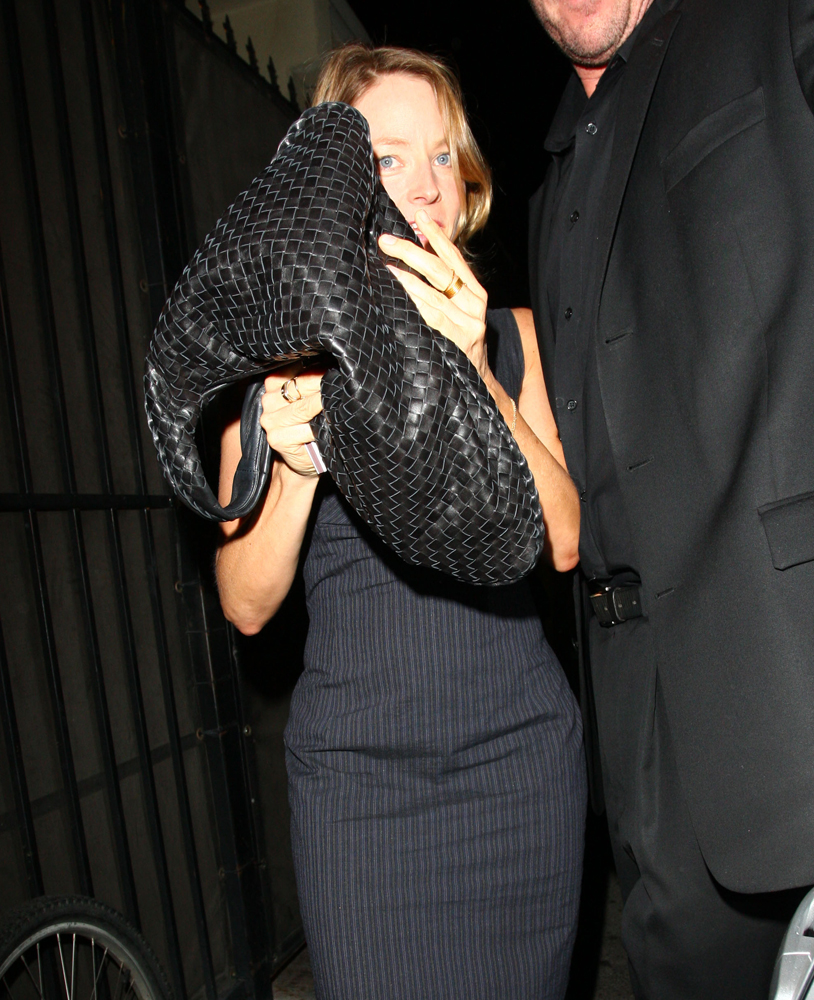 11 / 21
Here, Leighton is bag-blocking in costume as Blair Waldorf.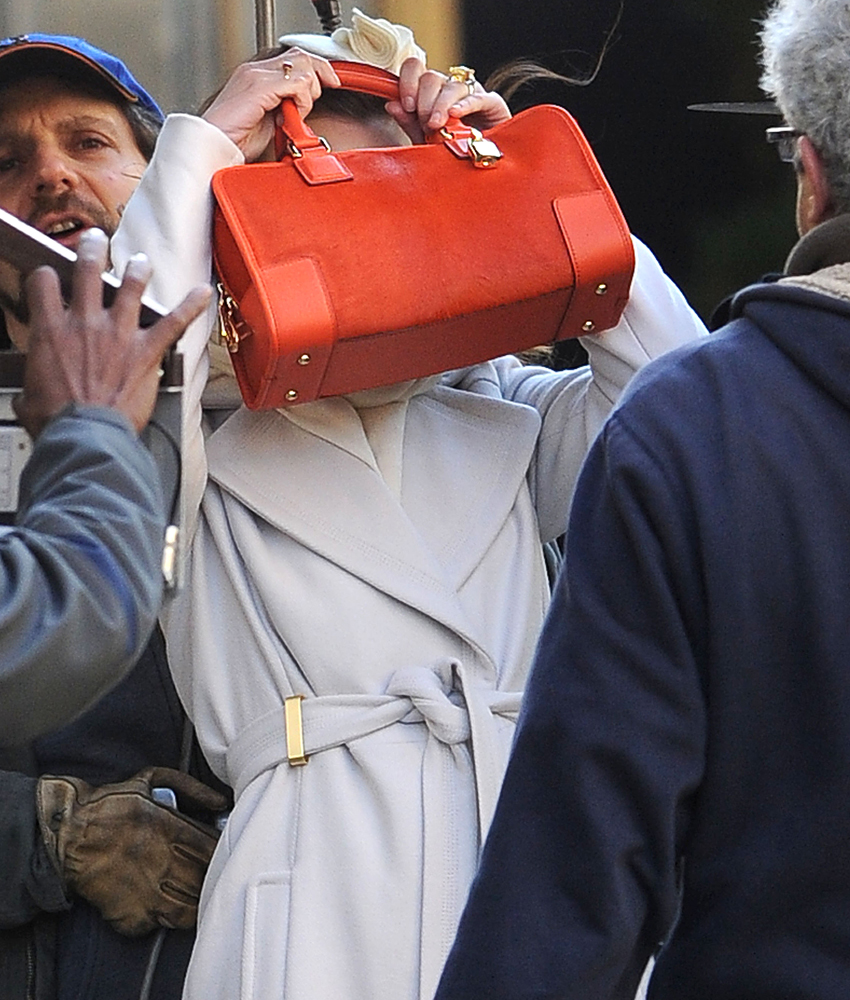 12 / 21
Lindsay Lohan
Chanel Frame Tote
There was a time in the late 2000s when Lindsay Lohan was among the most hunted humans on Earth. She spent a lot of her time those years trying to hold her handbag in front of her head.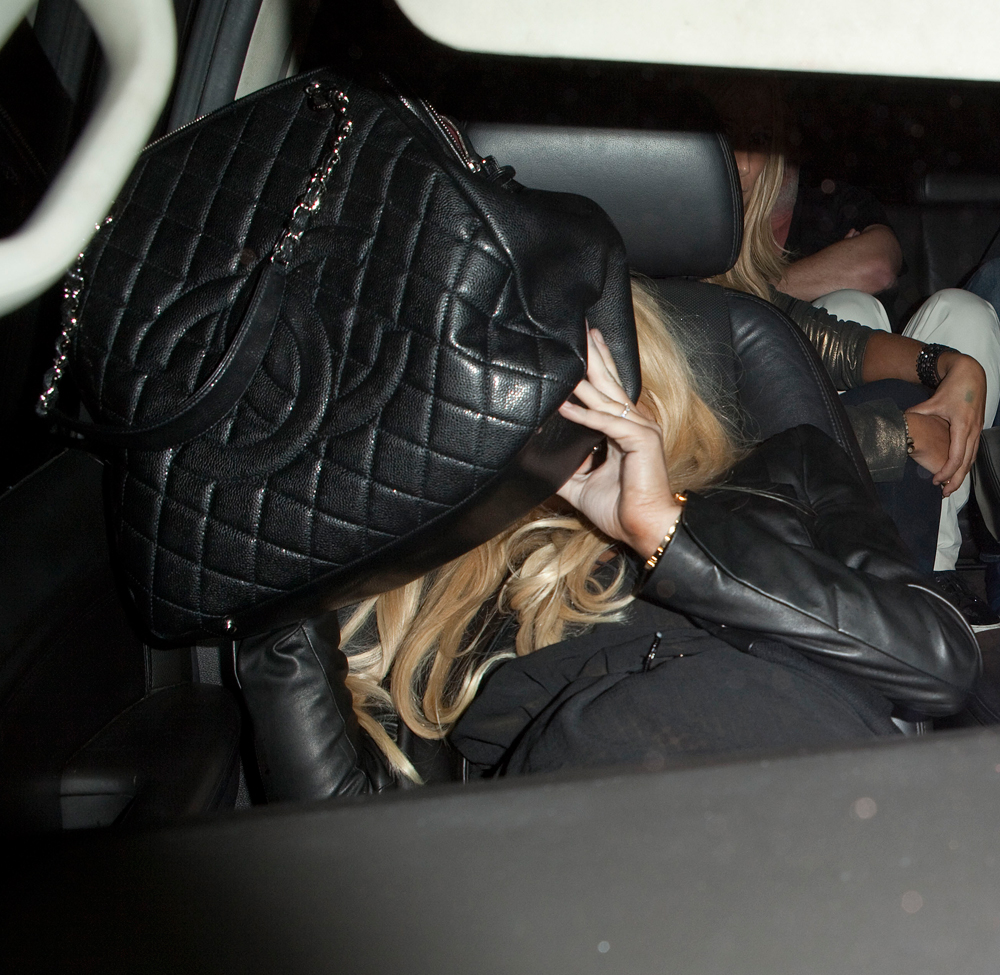 13 / 21
Lindsay Lohan
Hermès Constance Bag
Which brings us to a natural limitation of the handbag shield: sometimes paparazzi are on more than one side.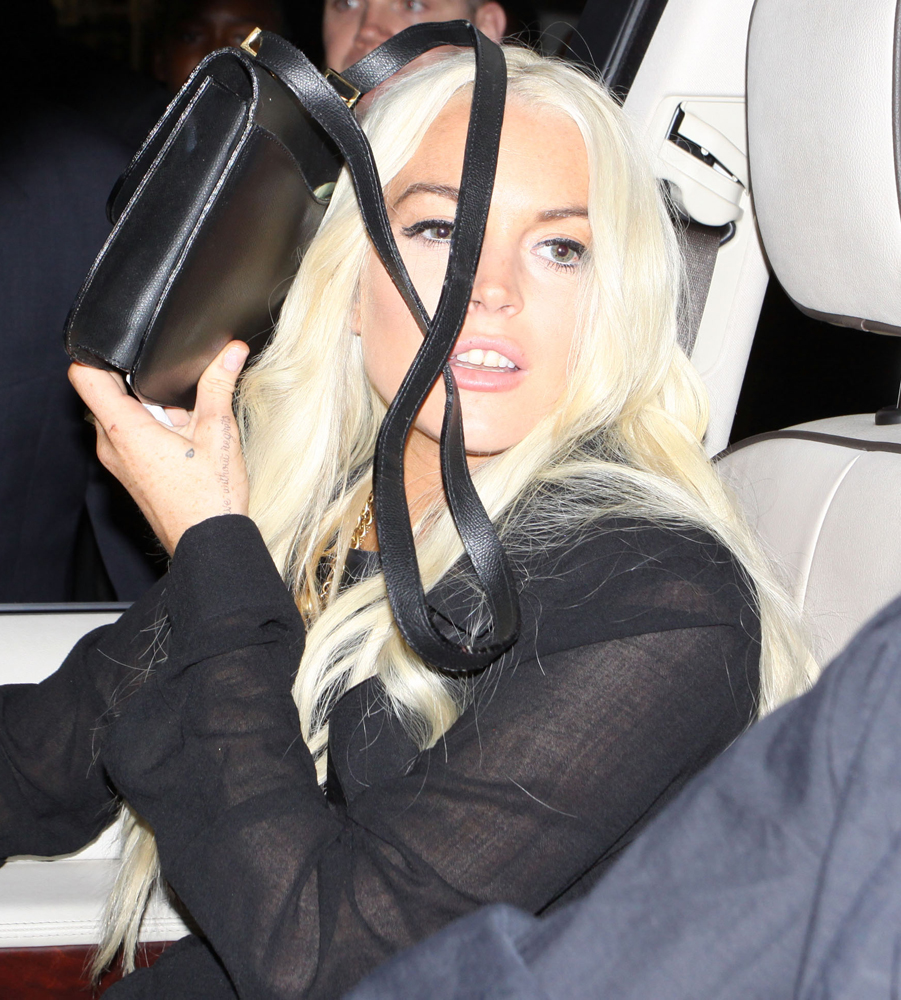 14 / 21
For what a little bag this is, though, Lindsay is doing a job maneuvering it. Shows a lot of experience.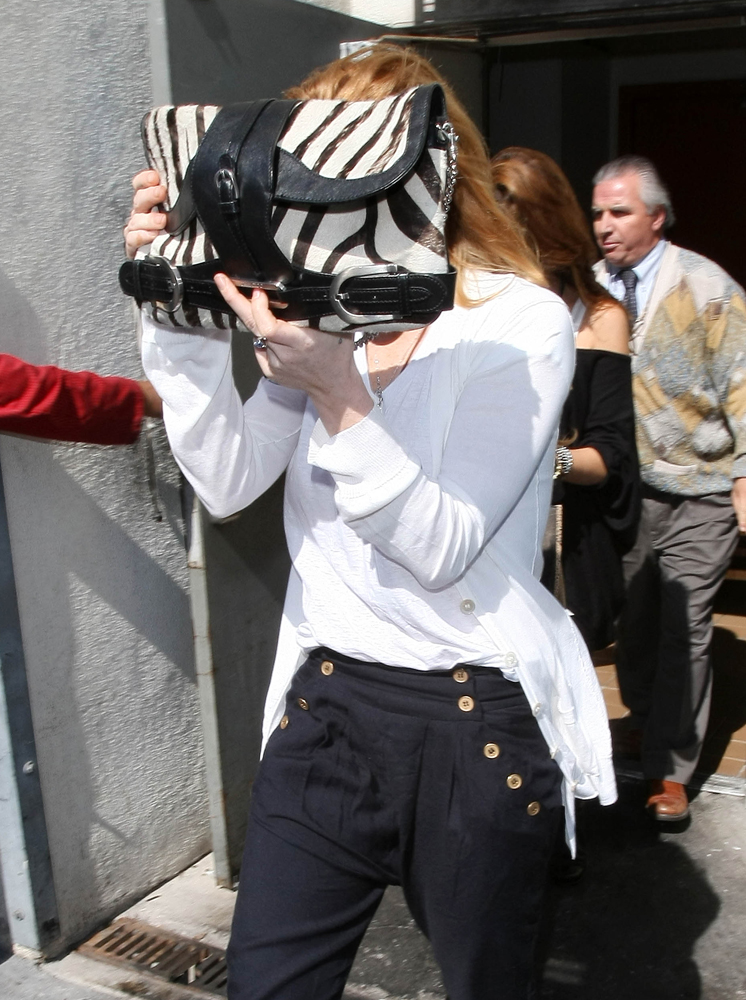 15 / 21
Lindsay Lohan
Hermès Birkin
Birkins, like Luggage Totes, are also the correct size and shape for camera-avoidance, but they didn't get as much play with celebs as their more contemporary counterparts.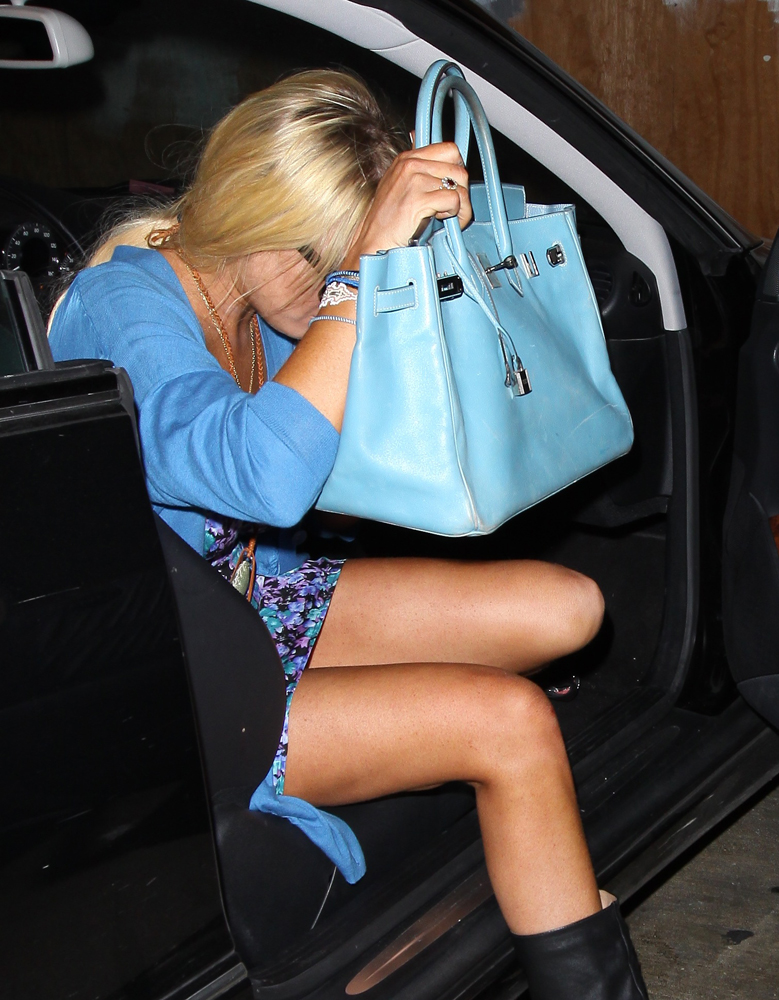 16 / 21
Nicole Richie
Balenciaga Weekender Bag
Shop via Balenciaga
Nicole Richie was also a part of the Lohan-adjacent paparazzi golden age, and at the time, her weapon of choice was mostly Balenciaga bags.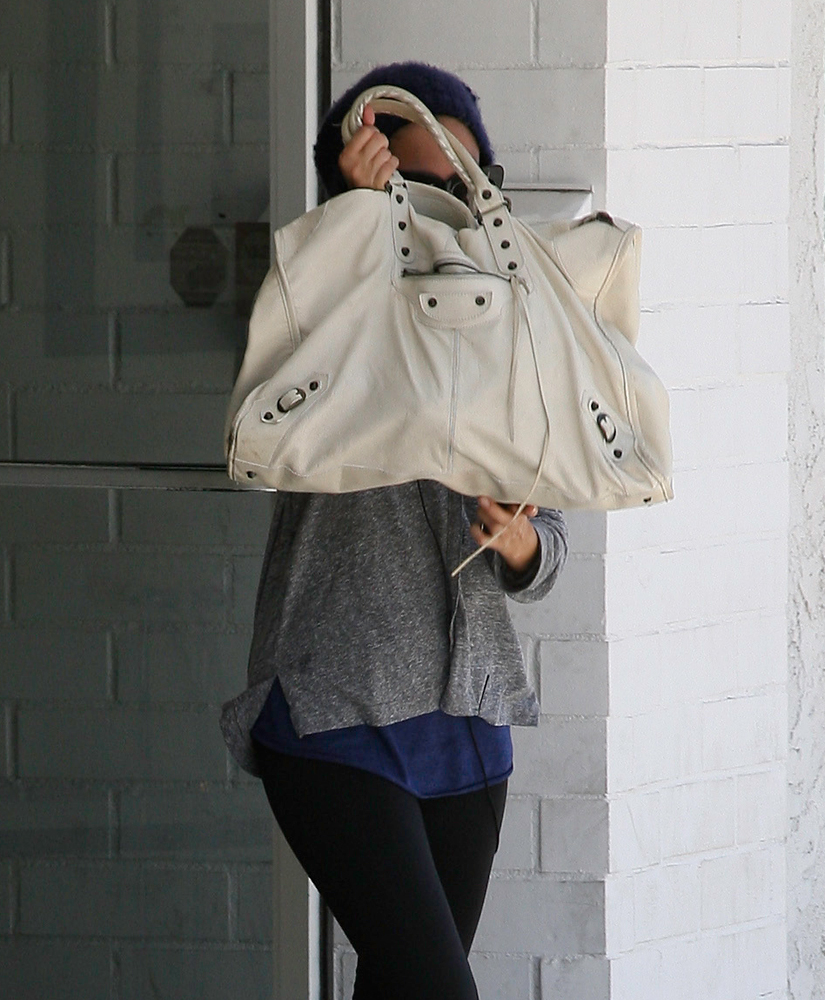 17 / 21
Lots and lots of Balenciaga bags.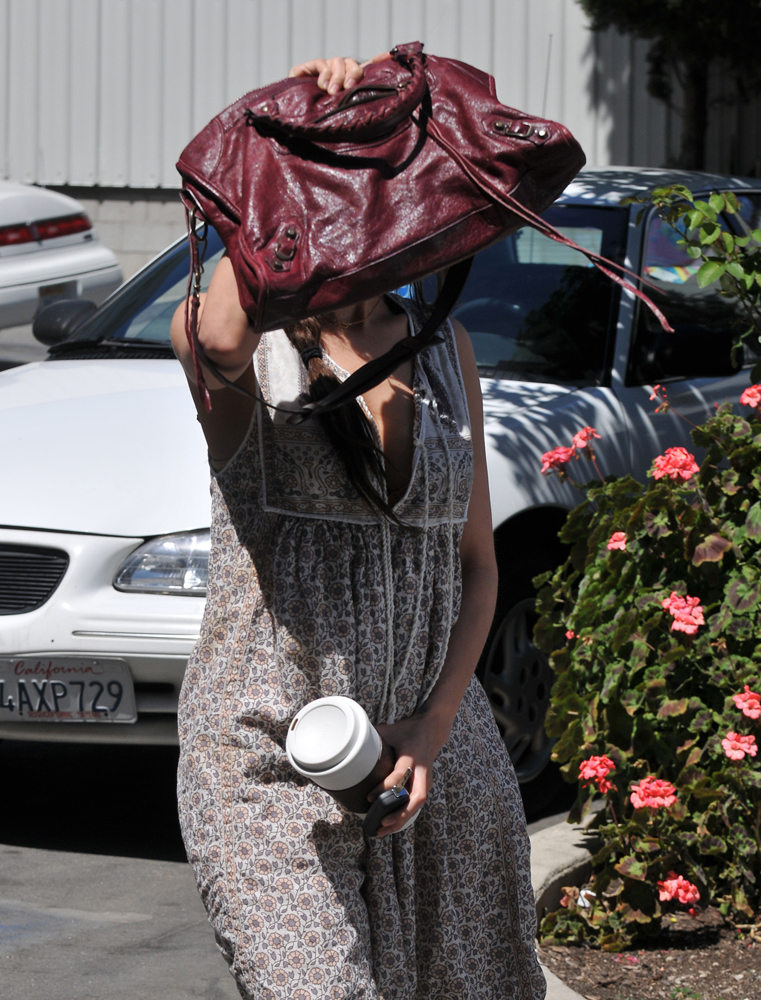 18 / 21
Nicole Richie
Céline Luggage Tote
Nicole also pioneered the Céline-block, long before Gwyneth made it famous.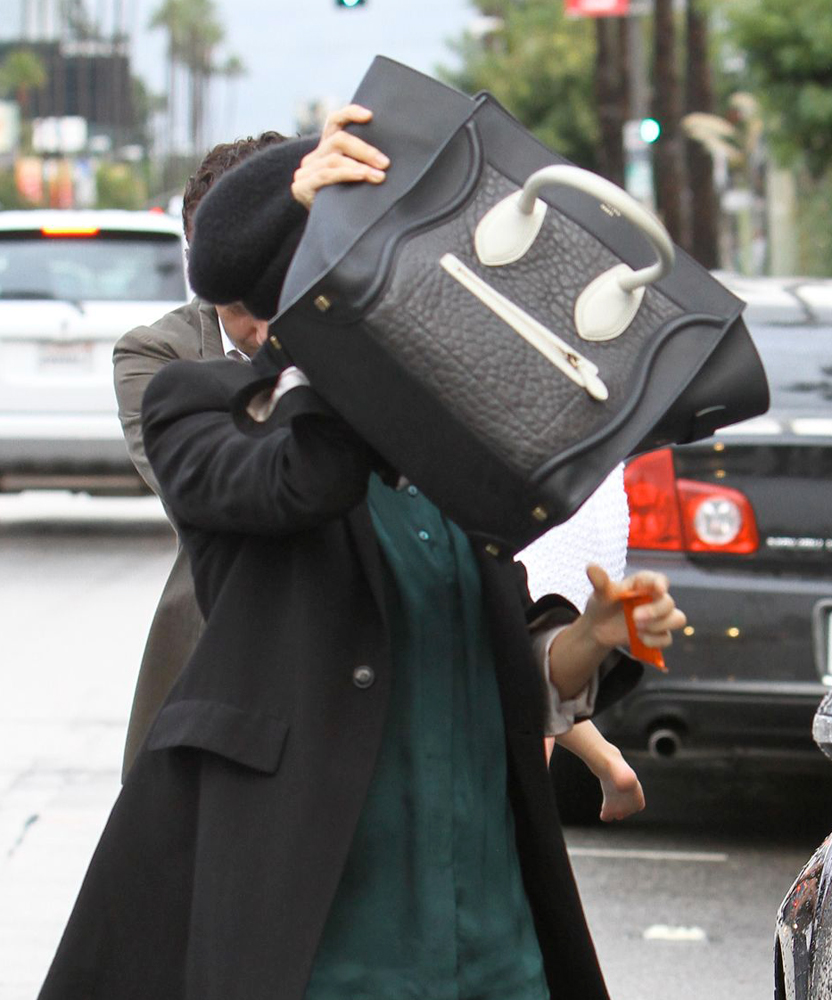 19 / 21
Sarah Jessica Parker
Balenciaga Weekender Bag
Shop via Balenciaga
Over the years, SJP and the paparazzi have (mostly) worked out their issues, but that was not always the case.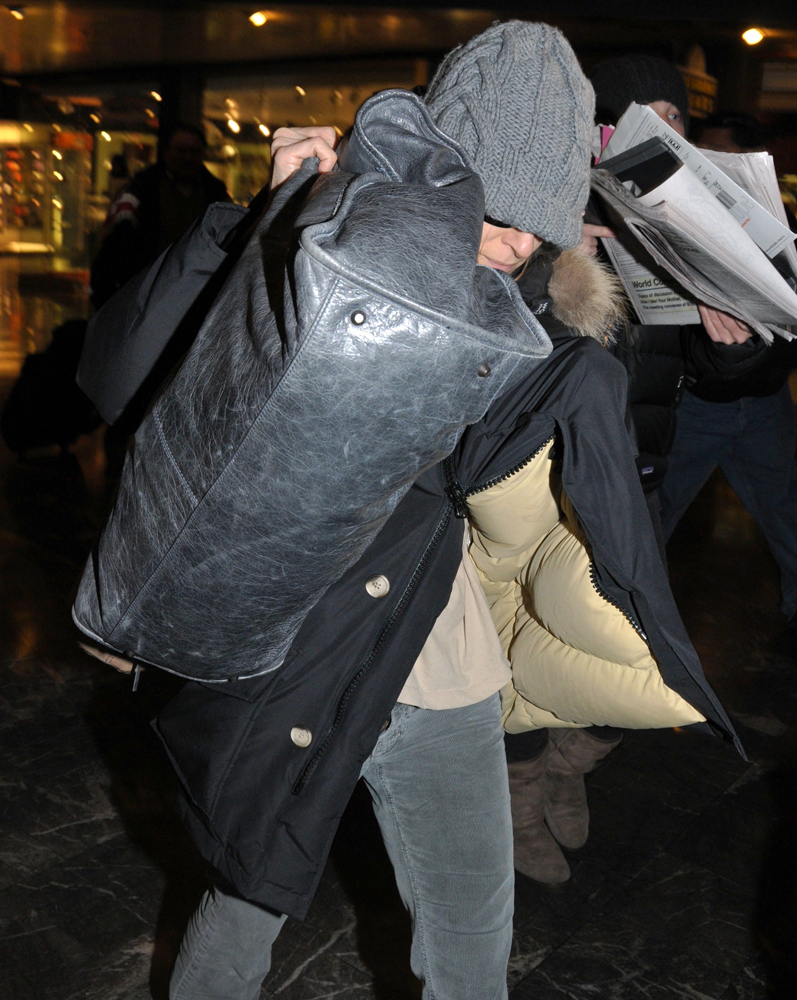 20 / 21
Sarah Jessica Parker
And sometimes things still go awry.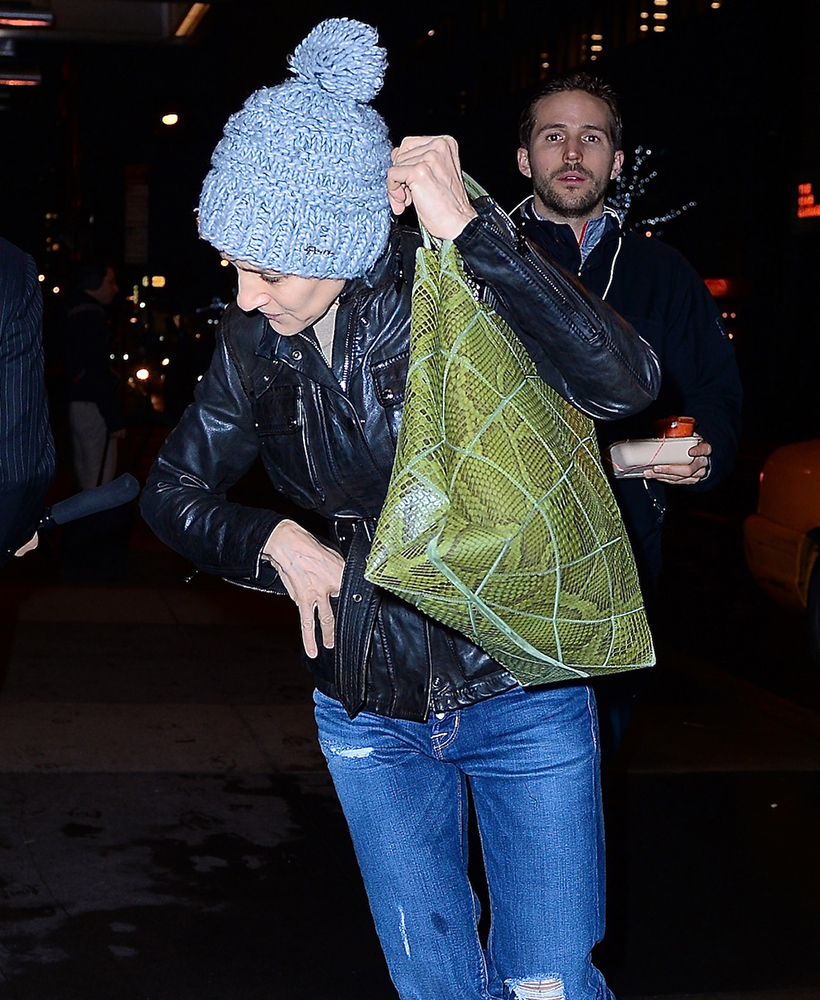 21 / 21
Tara Palmer-Tomkinson
Hermès Birkin
And finally, proof from across the pond than American celebs are not the only ones who try their hand at the occasional bag-block.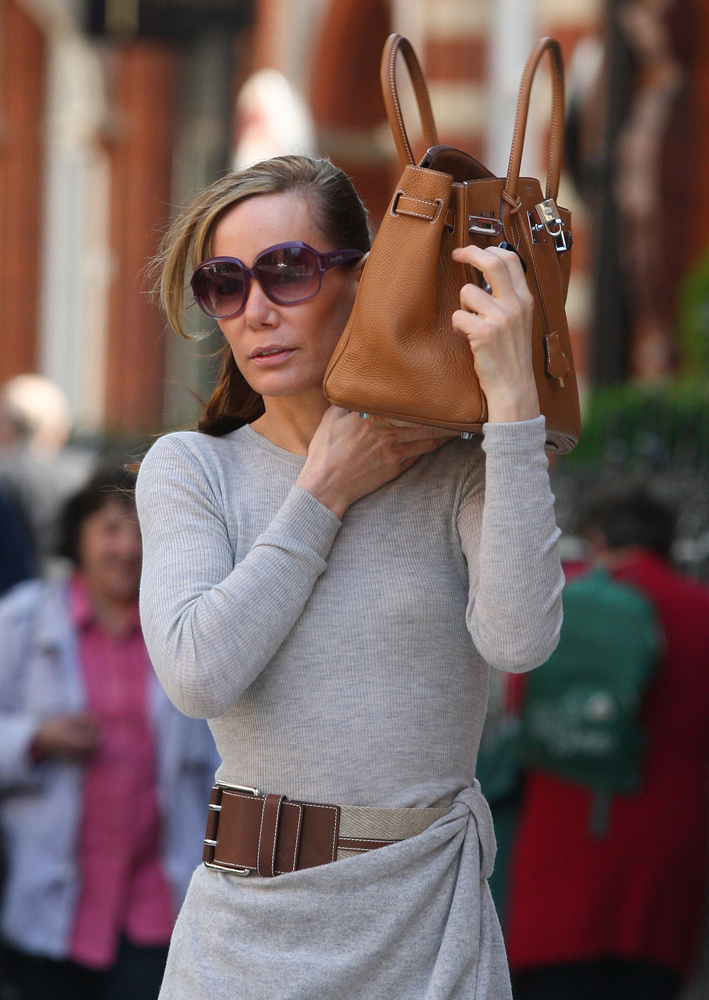 P.S. Please consider supporting our small, bag-loving team by clicking our links before shopping or checking out at your favorite online retailers like Amazon, Neiman Marcus, Nordstrom, or any of the listed partners on our shop page. We truly appreciate your support!