Ah, airports! Humanity's great equalizers. How else would we be able to keep such painstaking record of celebrity bag acquisitions/moods/travel plans? I am actually shocked to learn that Gwyneth Paltrow currently has two Céline Luggage Totes in rotation. This is deeply shocking, mostly because you'd think someone as rich and famous as dear Gwynnie would have tons of different bags on her arm over the course of a year or two. But she favors her two Célines quite heavily. Observe.
If you'd like a Luggage Tote or two of your own, Céline still doesn't sell its bags online, but you can shop plenty of pre-loved options via Vestiaire Collective.
1 / 8
Here is Tote No. 1: a cobalt blue leather version, which she occasionally wedges between herself and the paparazzi.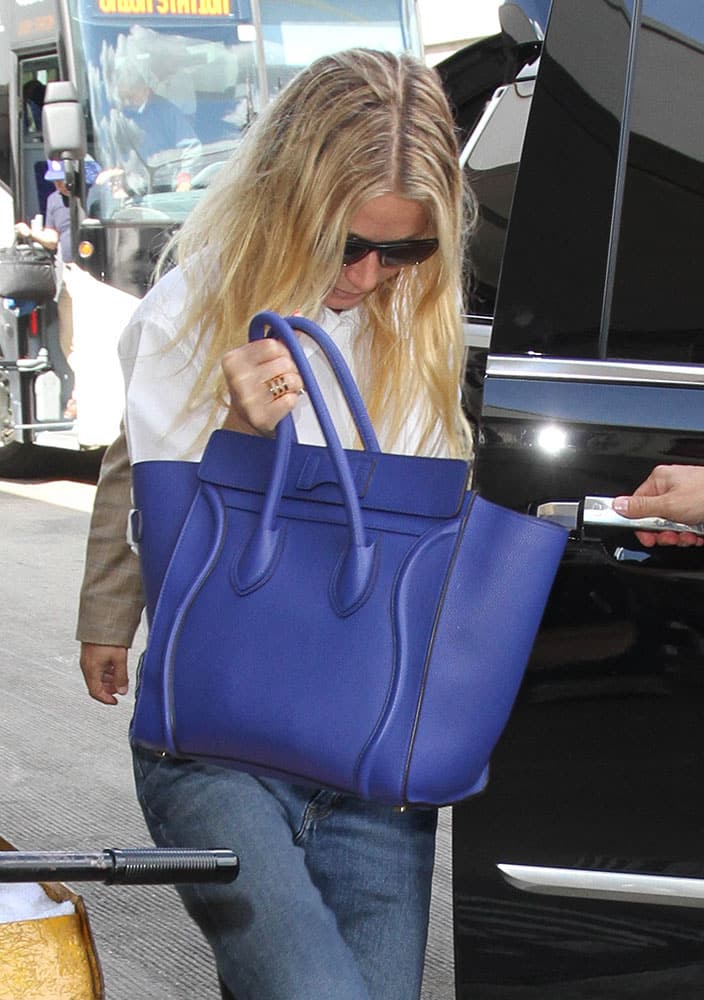 2 / 8
This shot was taken just this week at JFK. Here she's carrying a canvas cotton Céline Phantom Luggage Tote, which the brand started making way back in 2012.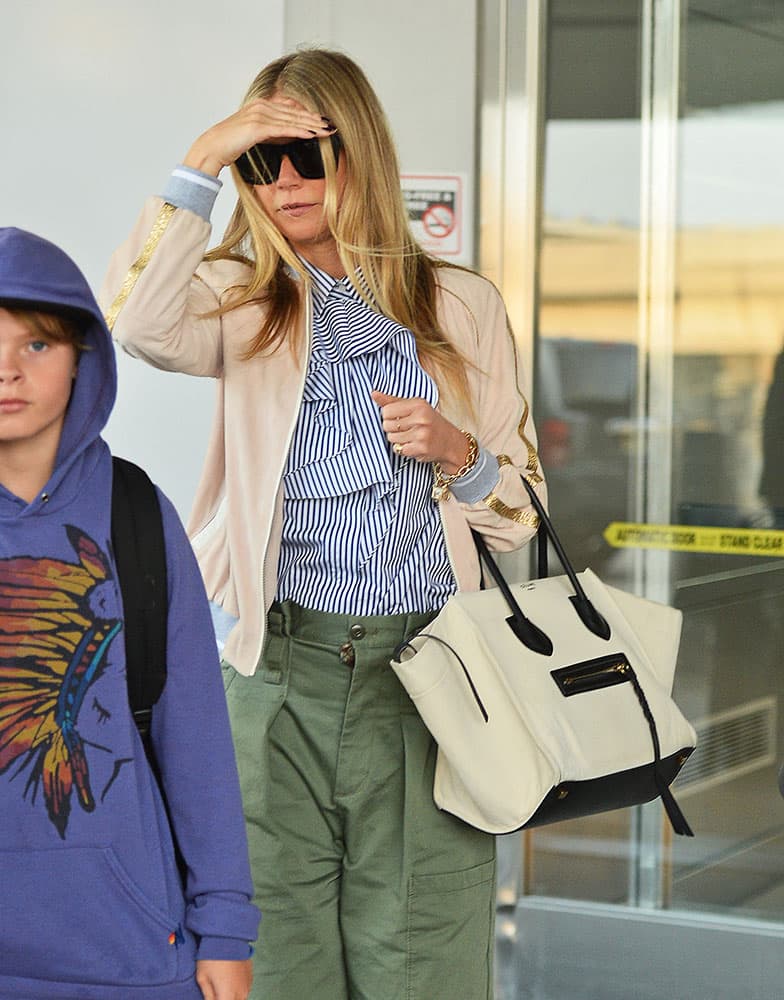 3 / 8
Gwyneth and her canvas Céline have also traveled to exotic LAX together. How has it stayed so crisp over the years, one wonders?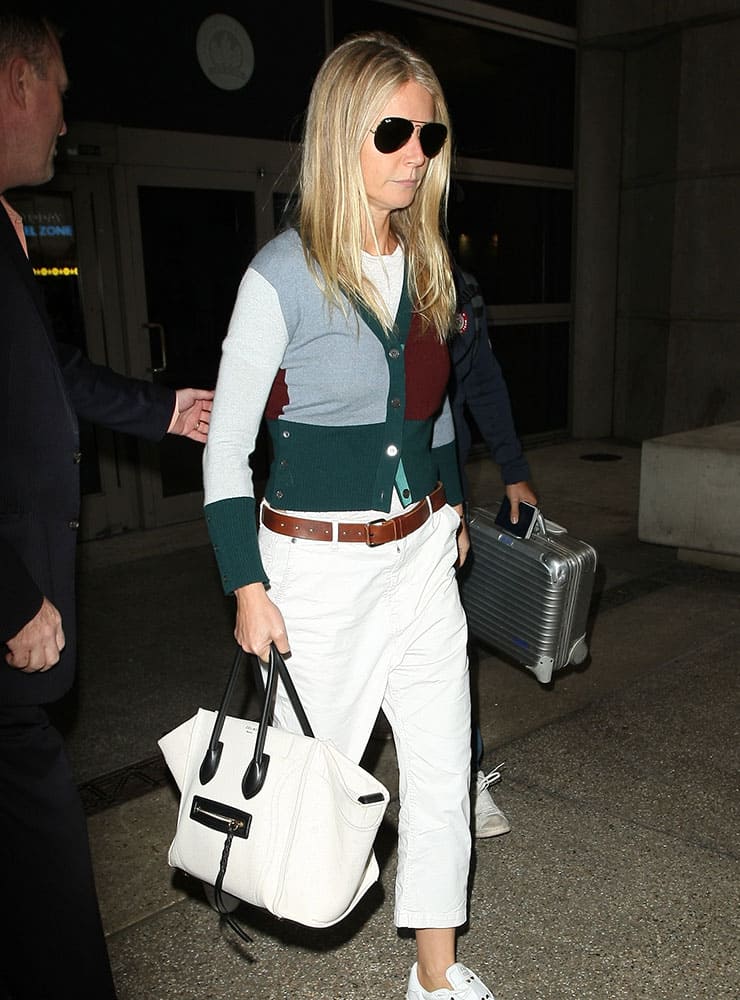 4 / 8
And here we are back at JFK, Gwyneth is wearing all white but carrying her blue Phantom Luggage Tote, naturally.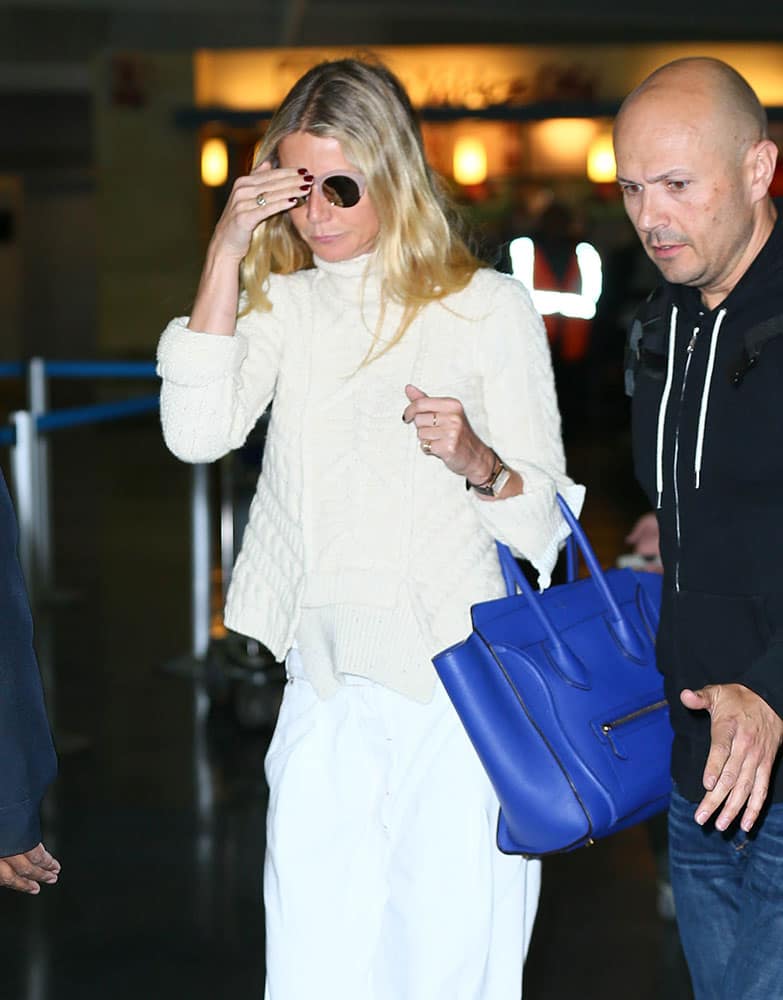 5 / 8
Different airport, different day, same bag, same bodyguard.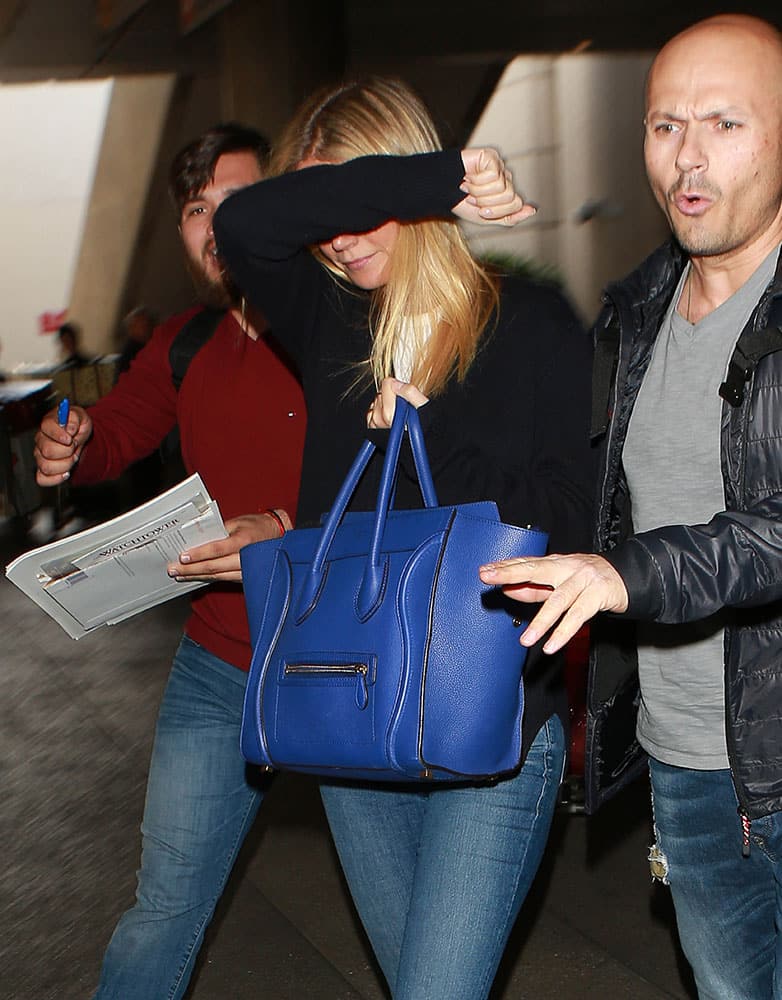 6 / 8
Gwyneth has no time for you, mere mortals. You may kiss her ring, however, if you so wish.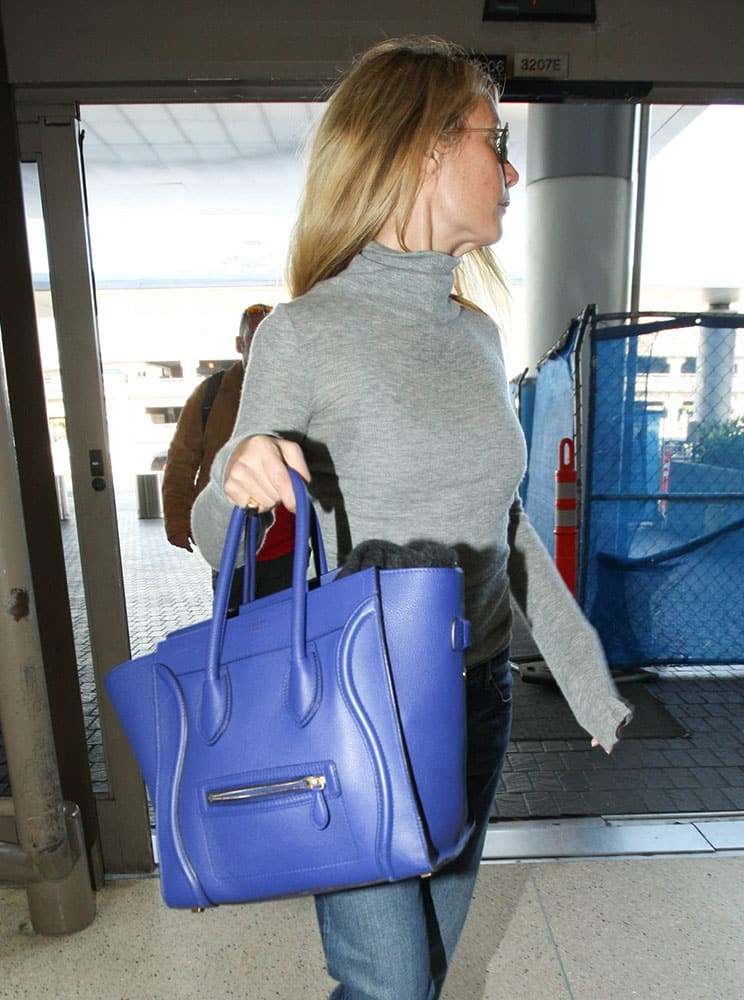 7 / 8
Finally, here's a snapshot of Gwyneth and one of her Célines in a non-airport setting. (She was leaving a hair salon.)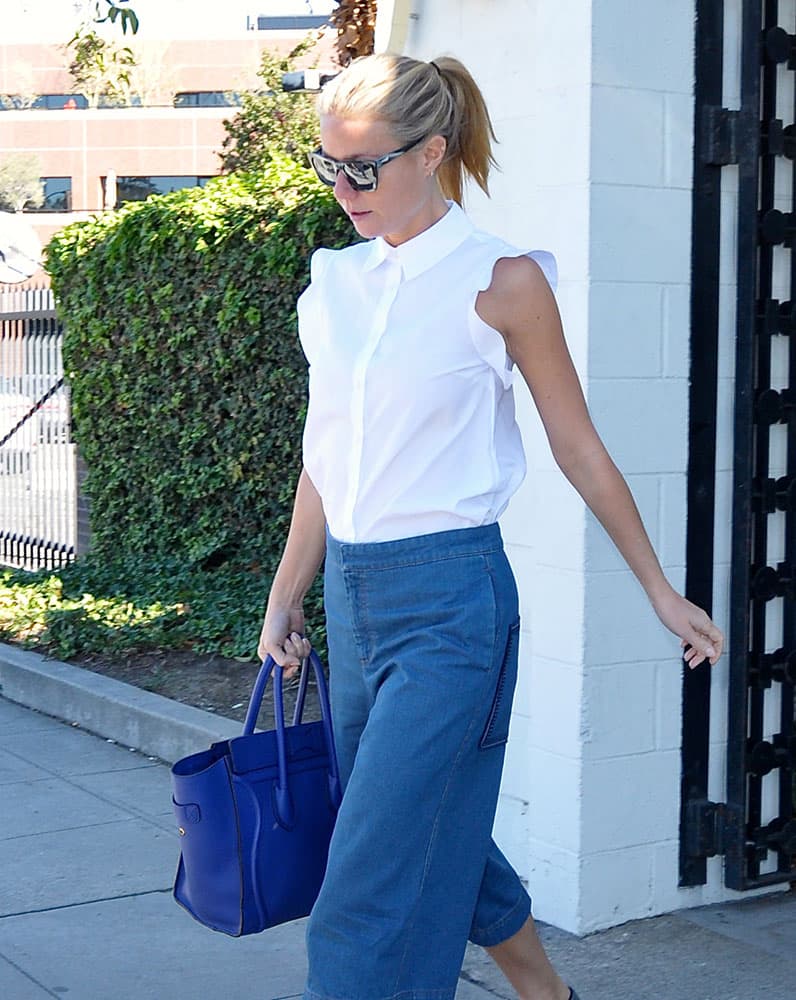 8 / 8
And one final parting shot of Gwyneth fending her way back into LAX or JFK.