When a newly revitalized Céline debuted the Luggage Tote in 2010 under the direction of industry heavyweight Phoebe Philo, it wasn't immediately clear that the design would turn into the industry-altering heavyweight that it has. At first, the bag was relatively easily available on the stores of shelves that had carried the brand before its relaunch, and you could even buy it online. Then, everything changed.
It's impossible to pinpoint exactly where the tipping point occurred, but the first time I remember really taking notice of the Luggage Tote, it was on the arm of an Olsen twin. The right moment of exposure from the right celebrity at the exact right time can change everything for a bag's popularity, and soon after, the bags disappeared from online retailers and long waitlists replaced in-store stock.
In the intervening seasons, certain sizes have been discontinued and others introduced, prices have nearly doubled and new materials and colors abound. Because Céline is very cloak-and-dagger about all its products, we've assembled all the information on current sizes, prices, colors and leathers that we could for Spring 2015. We've surely missed some things, so if you have additional intel, leave it in the comments and we'll investigate and update as needed. In particular, we need all the intel you have on the large Phantom–information on its pricing and availability is extremely scarce.
The Céline Luggage Tote
Year Created: 2010
Sizes Currently Available, Smallest to Largest: Nano, Micro, Mini, Medium Phantom, Large Phantom
Last Price Increase: Spring 2014
Céline Nano Luggage Tote
Dimensions: 8′ x 8′ x 4′ (H x W x D)
$2,700 in Solid Color Leather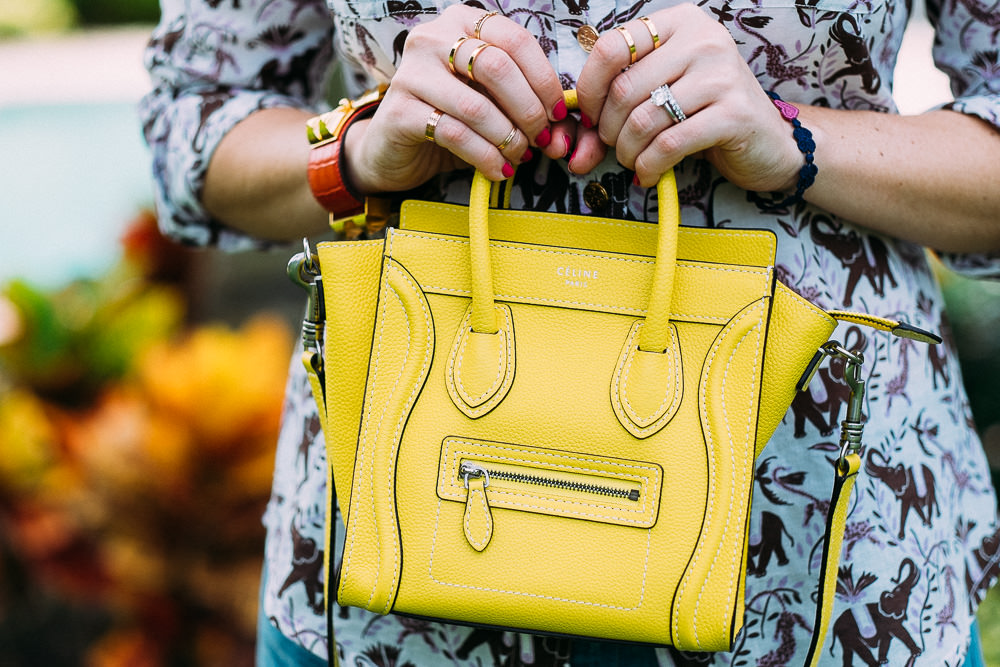 Céline Micro Luggage Tote
Dimensions: 10′ x 10′ x 6′ (H x W x D)
$2,350 in Tricolor Textile and Leather
$2,900 in Solid Color Leather
$3,100 in Bicolor or Tricolor Leather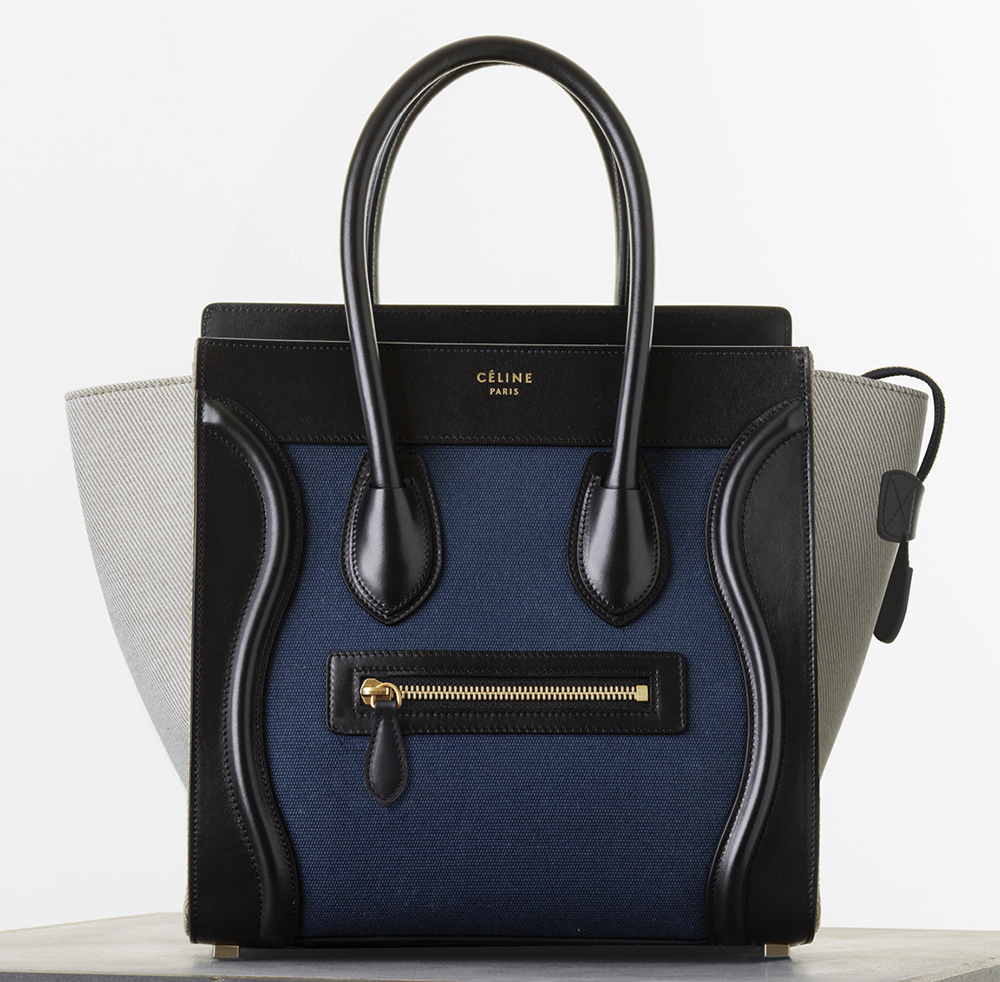 Céline Mini Luggage Tote
$2,600 in Linen and Leather
$3,100 in Most Solid Leathers
$3,300 in Bicolor or Tricolor Leather
$3,600 in Solid Palmelato Leather
$4,550 in Tricolor Calf Hair and Leather
$6,200 in Python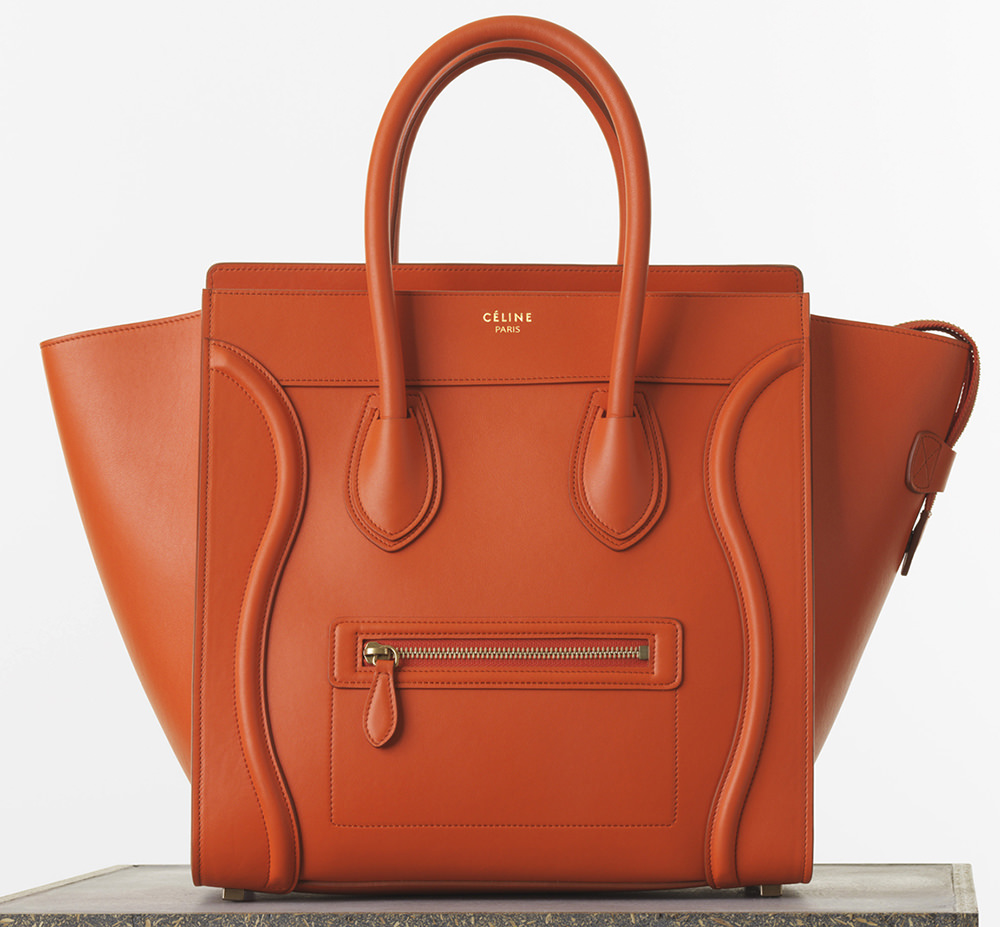 Céline Medium Phantom Luggage Tote
Dimensions: 12′ x 11′ x 9′ (H x W x D)
$2,100 in Textile
$2,950 in Solid Nubuck
$3,100 in Solid Leather
$3,450 in Bullhide Leather
Materials Available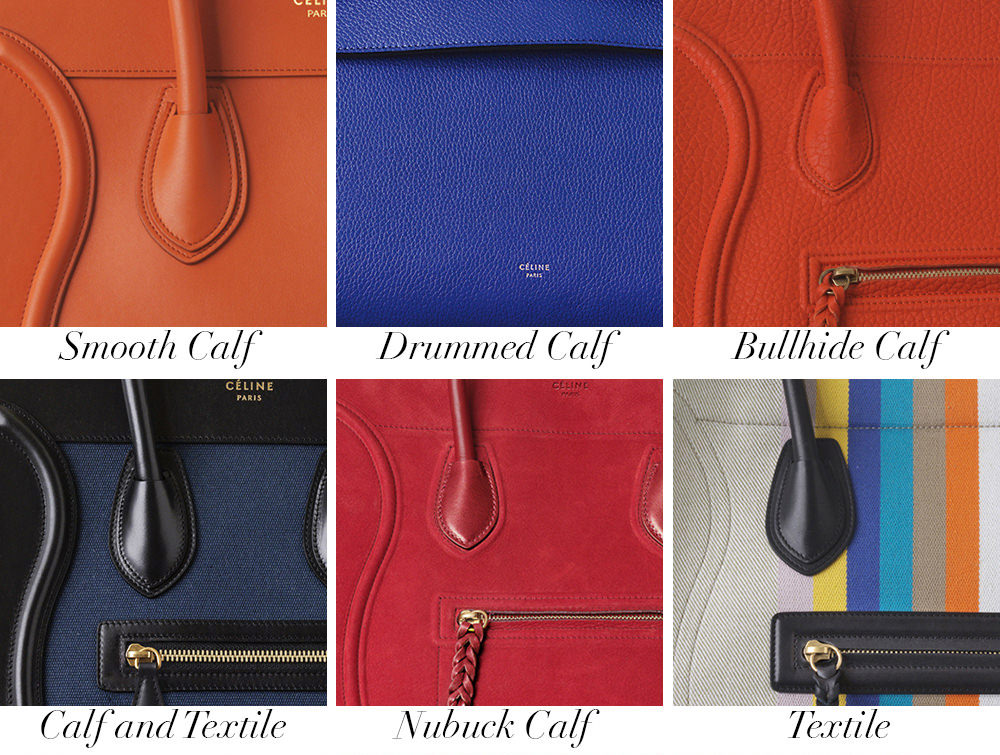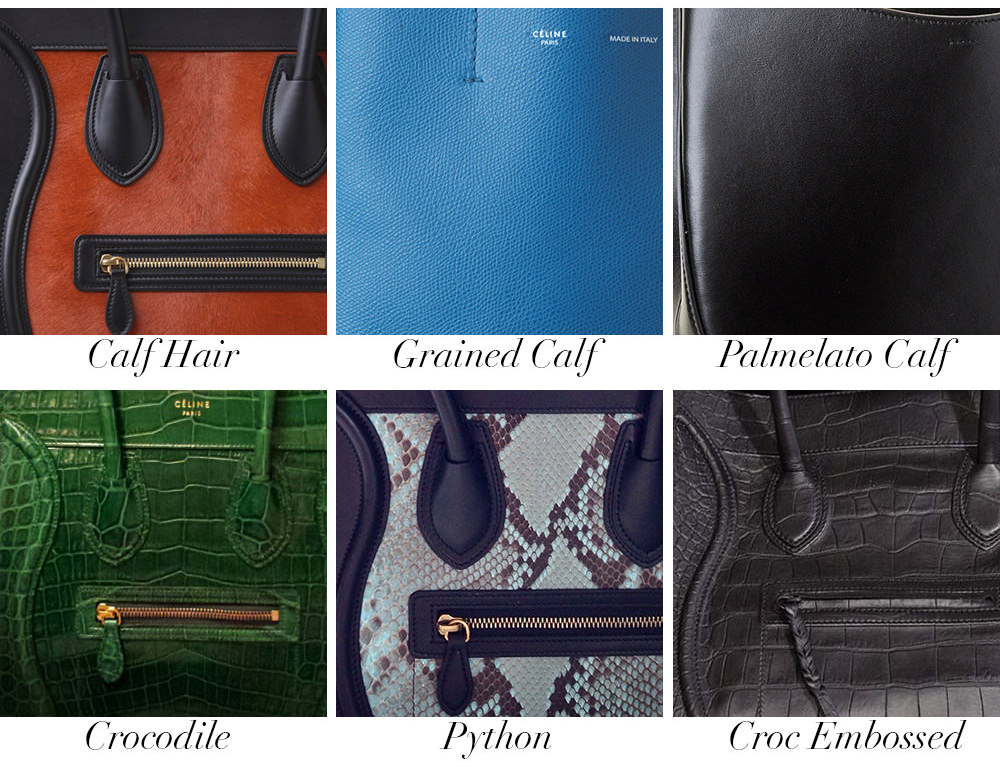 Spring 2015 Seasonal Leather Colors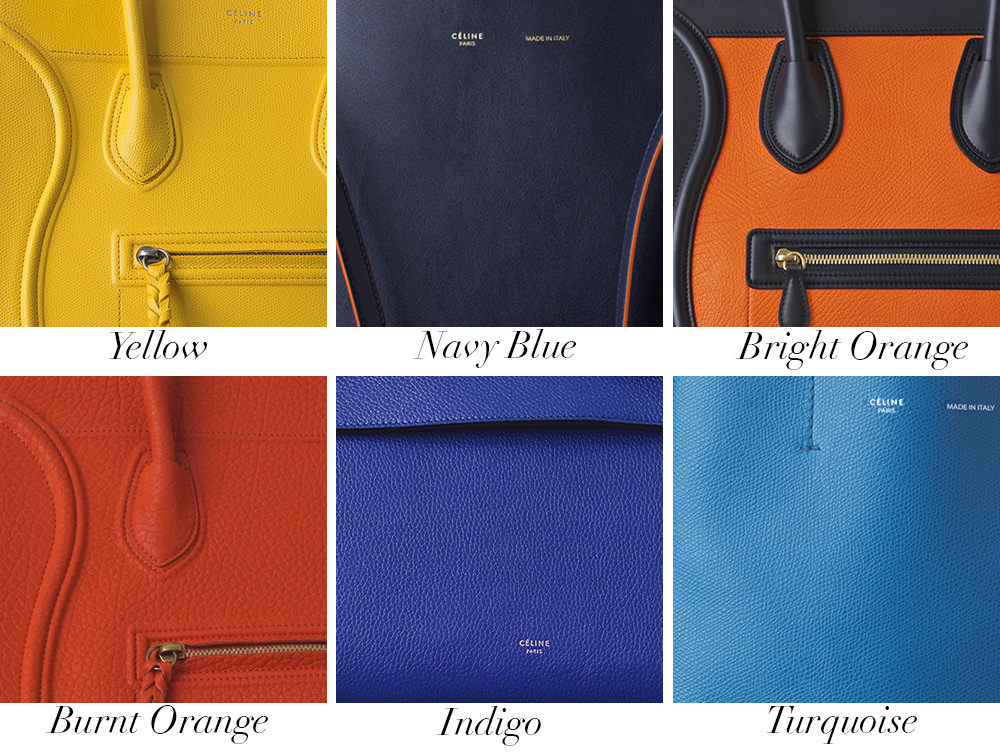 Size Comparisons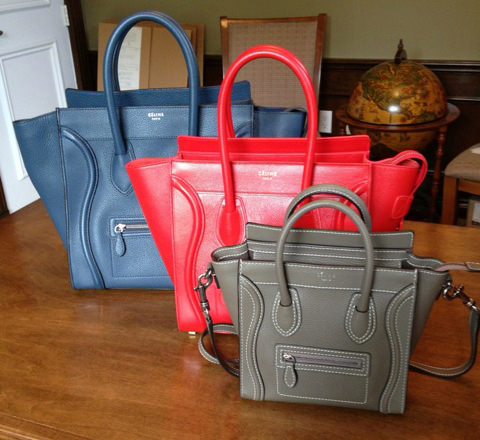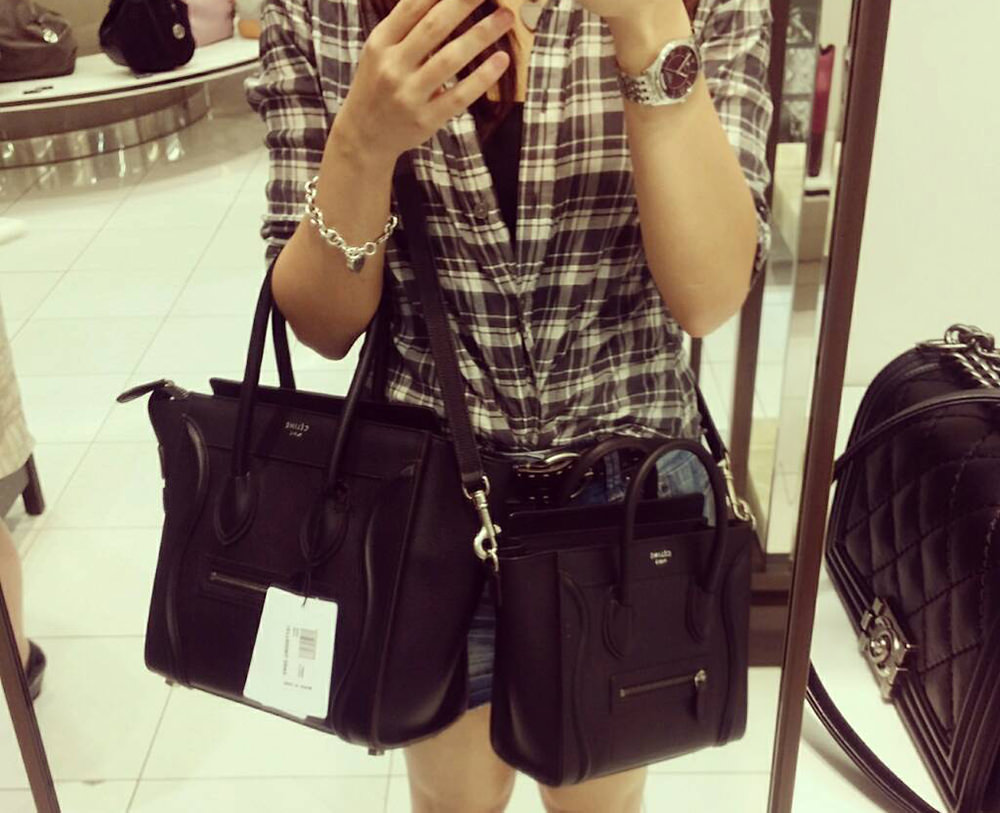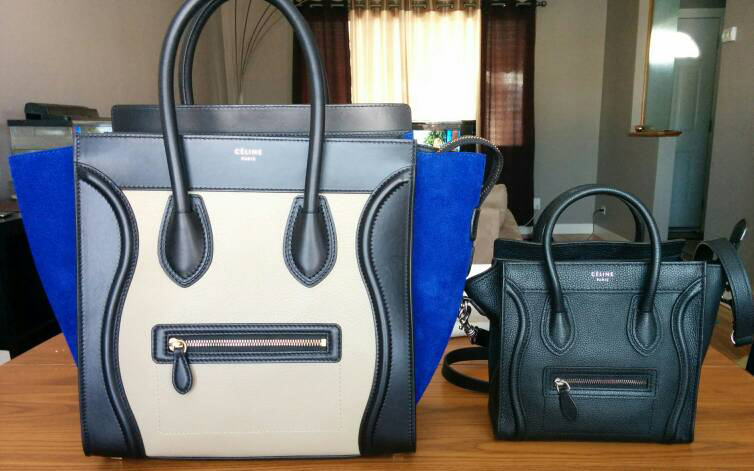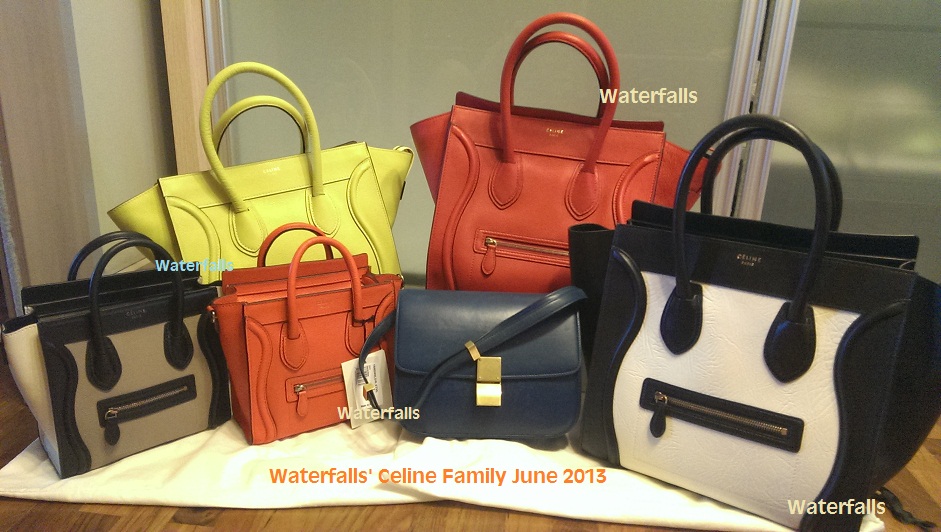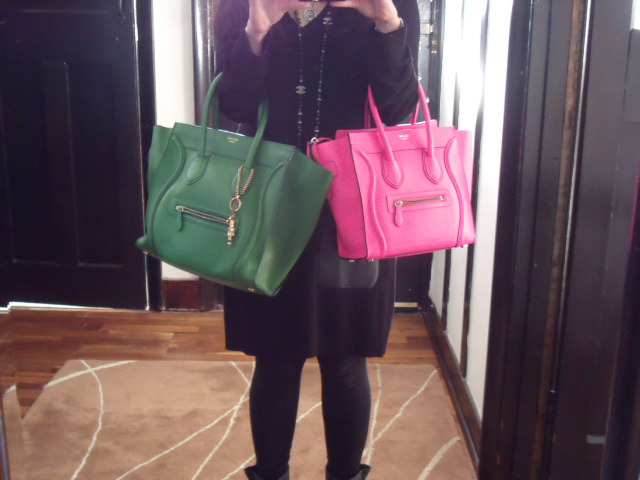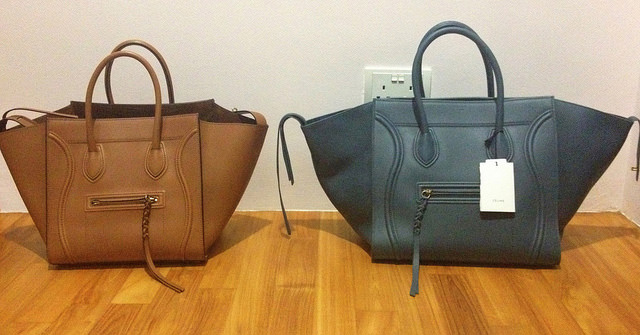 P.S. Please consider supporting our small, bag-loving team by clicking our links before shopping or checking out at your favorite online retailers like Amazon, Neiman Marcus, Nordstrom, or any of the listed partners on our shop page. We truly appreciate your support!