As we have been all week, we're celebrating the arrival of Mother's Day this Sunday with a look at the intersection of moms and their beloved handbags. For the past two years, we've taken a deep dive into celebrity moms and the bags they use while spending time with their families, and today, we're here to do exactly that again.
It probably won't shock you that celebrities are just like a lot of us, at least when it comes to handbags. Especially when these famous moms have young kids, they turn to functional pieces--hands-free crossbody bags with decent capacities or larger totes and satchels to haul a bunch of stuff. Even when you have a personal assistant and nanny on deck, functionality is still important.
Below, check out our findings for 2016, and happy early Mother's Day!
1 / 20
Alessandra Ambrosio
Tod's Wave Bag
$2,165 via Saks
Looks like Alessandra has a Mini Me on her hands.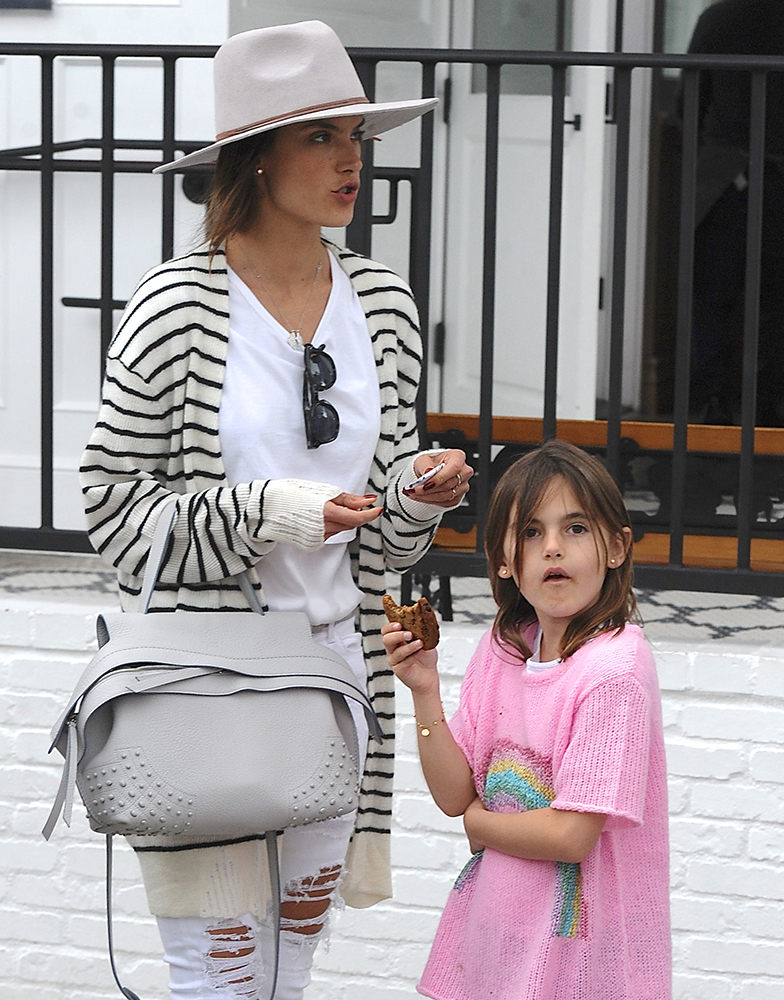 2 / 20
Bethenny Frankel
Chanel Boy Bag
Bethenny has been lying a bit low recently, but usually she's one of the moms we spot out and about with her kid the most often.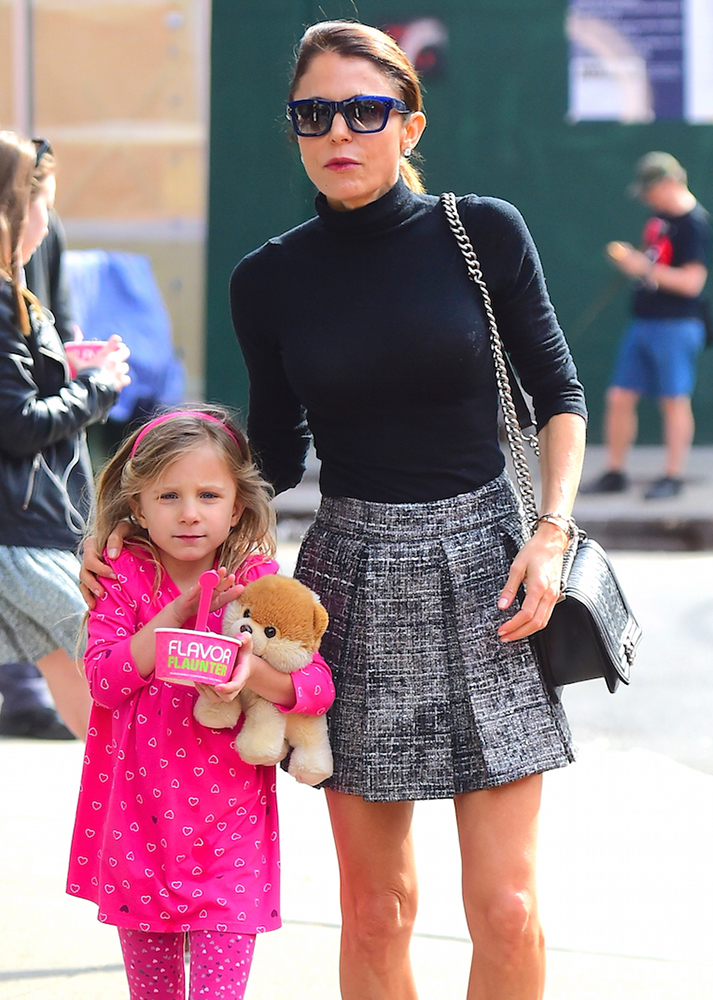 3 / 20
Cate Blanchett
Givenchy Antigona Tote
$1,290 via Barneys
A (very cute) baby, a big tote, a suitcase--that's a lot of cargo for one delicate actress.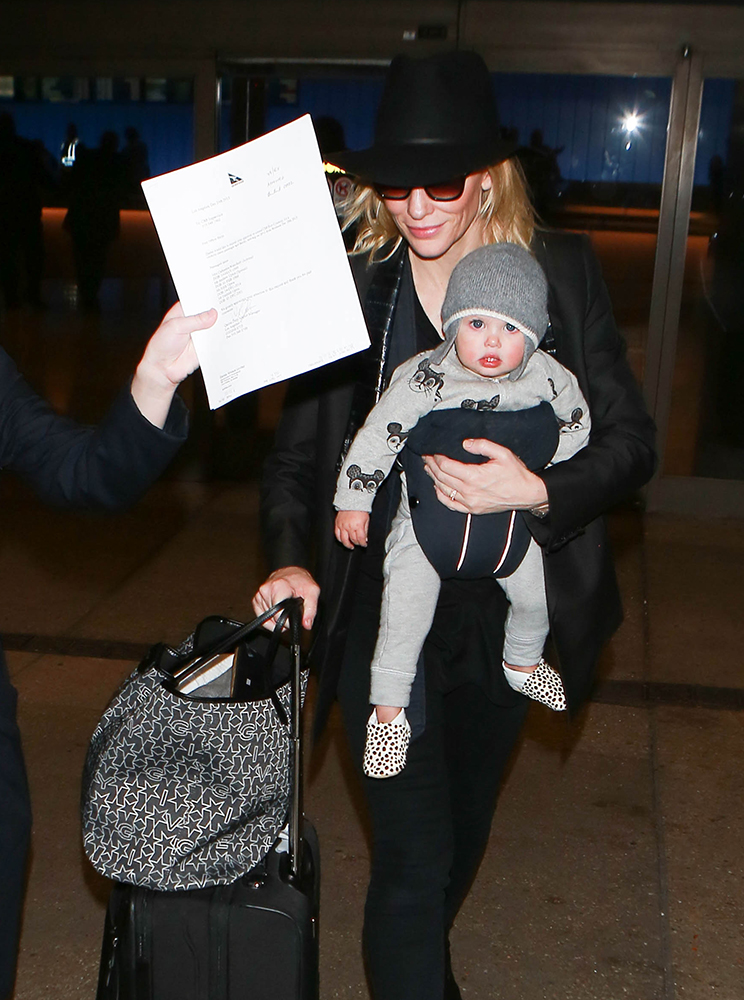 4 / 20
Gisele Bundchen
Chanel Alligator Boy WOC Bag
It's good to be friends with Chanel. Chanel is extremely generous to its friends.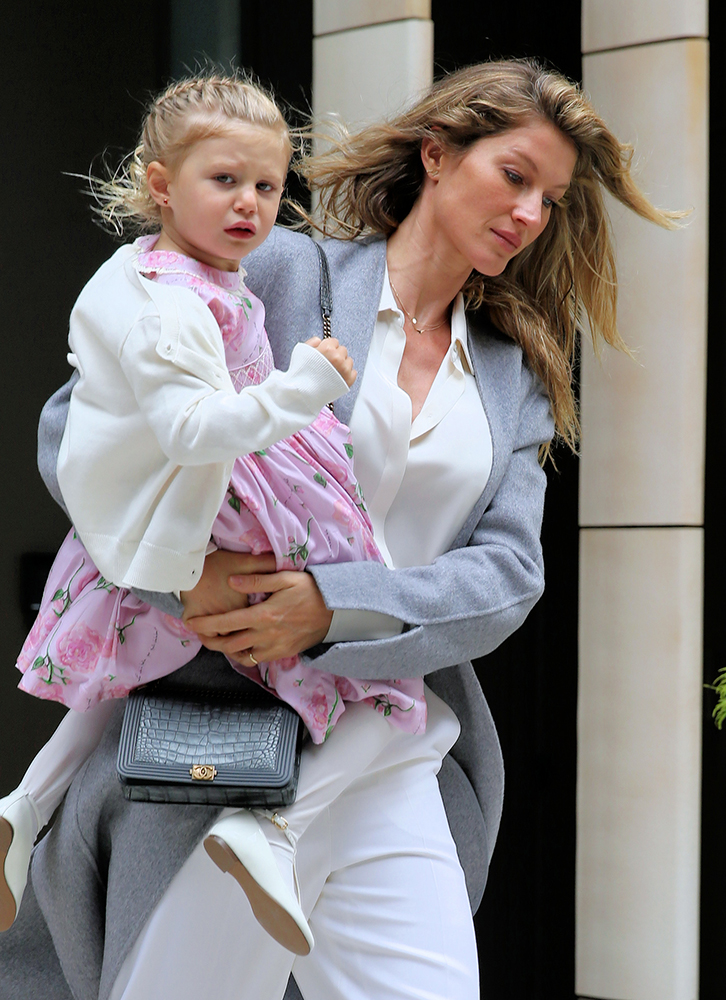 5 / 20
Jennifer Lopez
Christian Louboutin Paloma Tote
$2,150 via Saks
Jennifer was more private about her kids when they were little, but as they've gotten older, she's ventured out in public with them more often.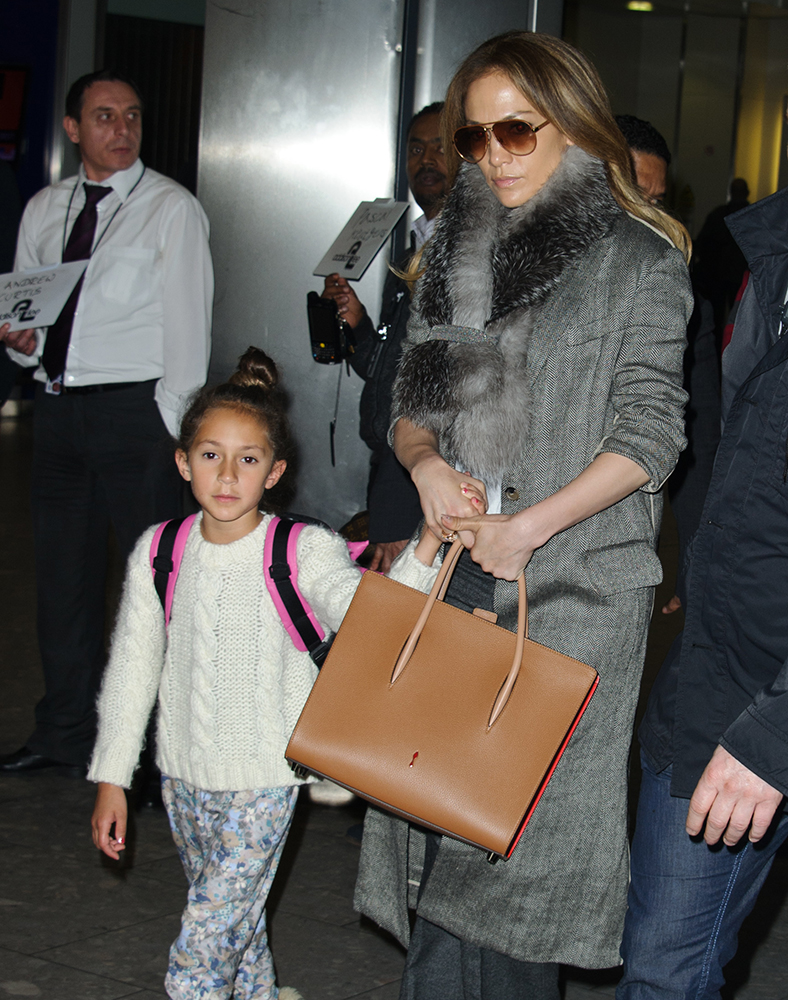 6 / 20
Blame the blazing California sunshine for this photograph, but the bag is still well worth including.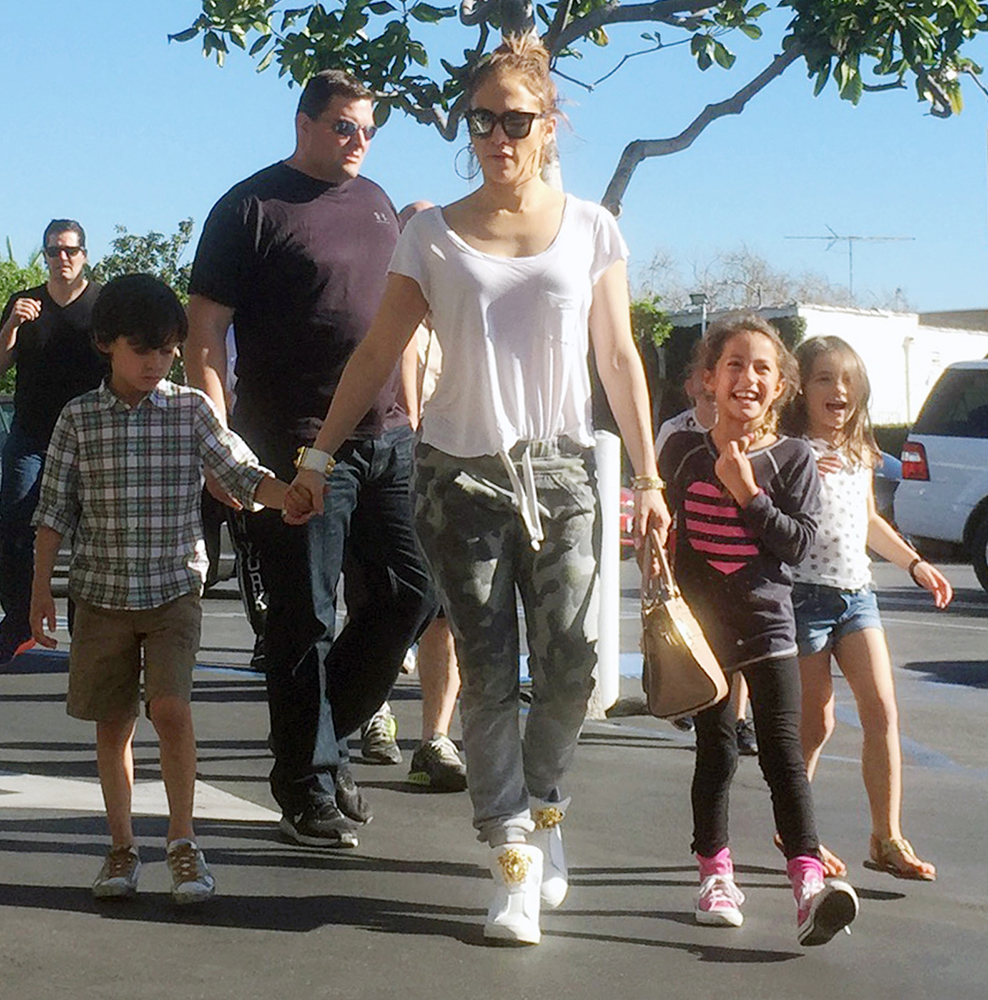 7 / 20
Jessica Alba
Anya Hindmarch Wink Sticker Crossbody Bag
$1,295 via Saks
Jessica Alba is easily the celeb we see with her kids most often, and that's for good reason. Although she still occasionally acts, the bulk of her time is spent on her family-focused Honest Company.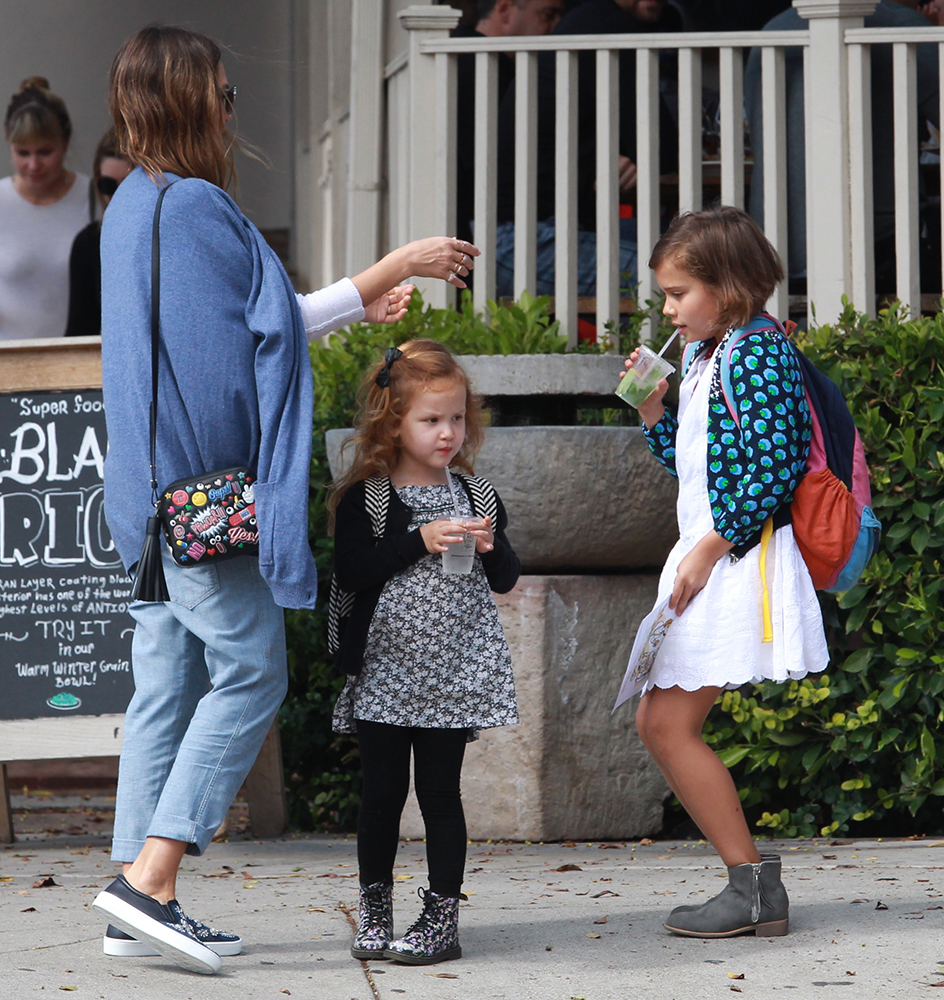 8 / 20
Jessica Alba
Chanel 2.55 Jersey Flap Bag
They play together, they go out to eat together, they traipse through airport paparazzi scrums together.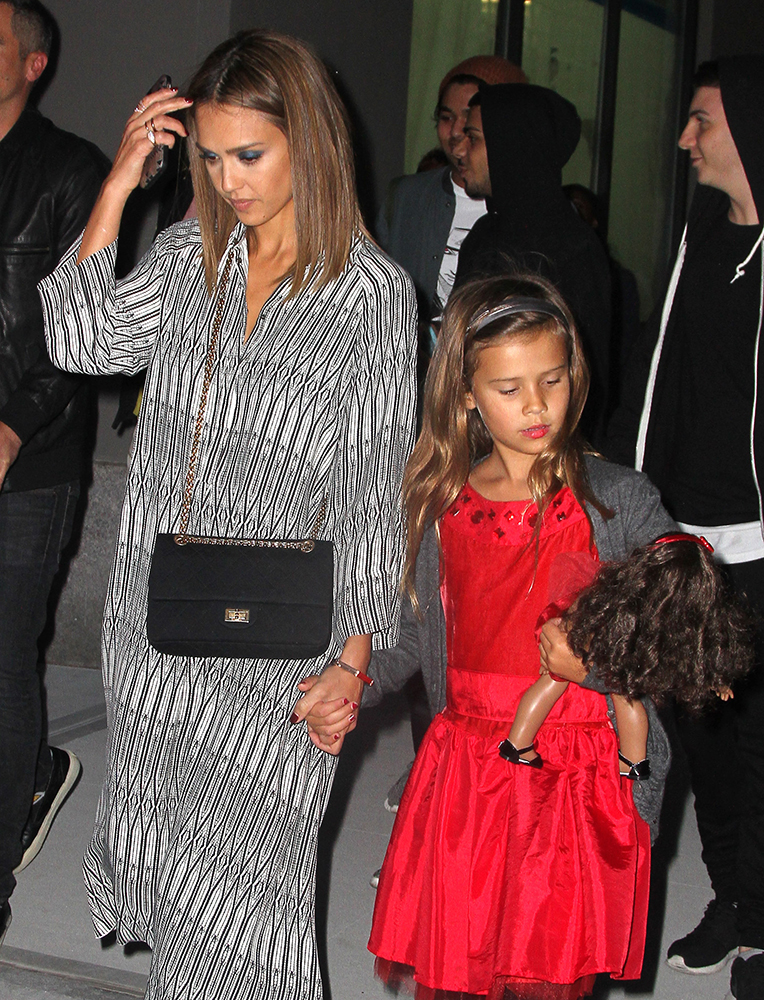 9 / 20
Jessica Alba
Chanel Mini Flap Bag
Unfortunately there are a lot of the aforementioned airport paparazzi scrums involved in being Jessica Alba.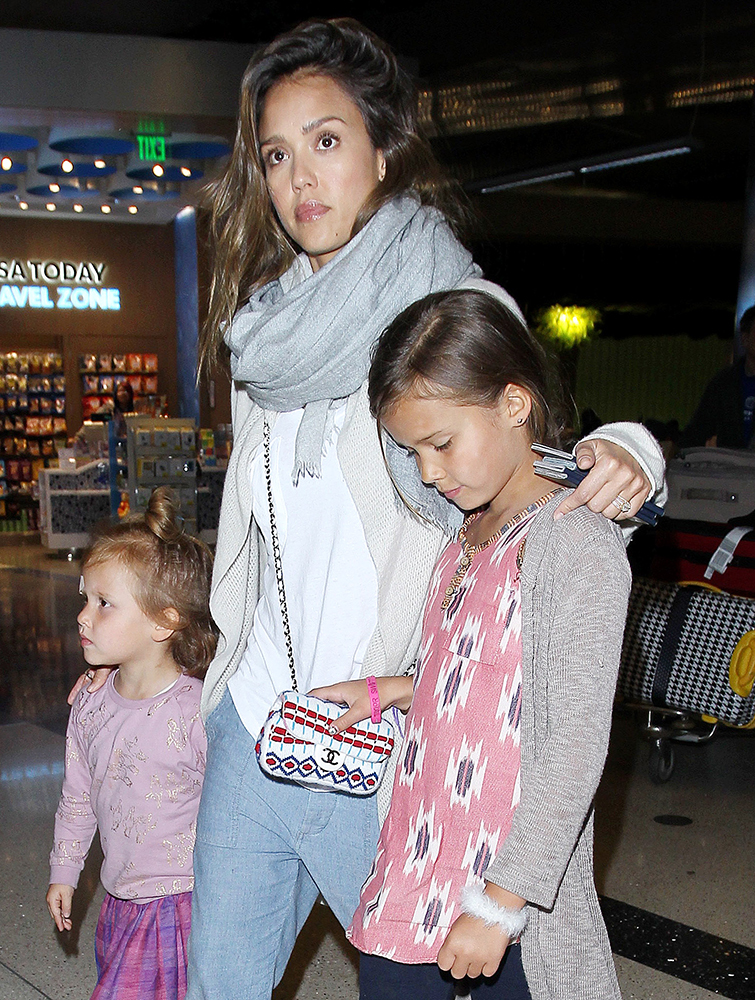 10 / 20
Jessica Alba
Christopher Kane Safety Belt Mini Bag
$490 via Monnier Freres
Not that the paparazzi really give it a rest at the park, either.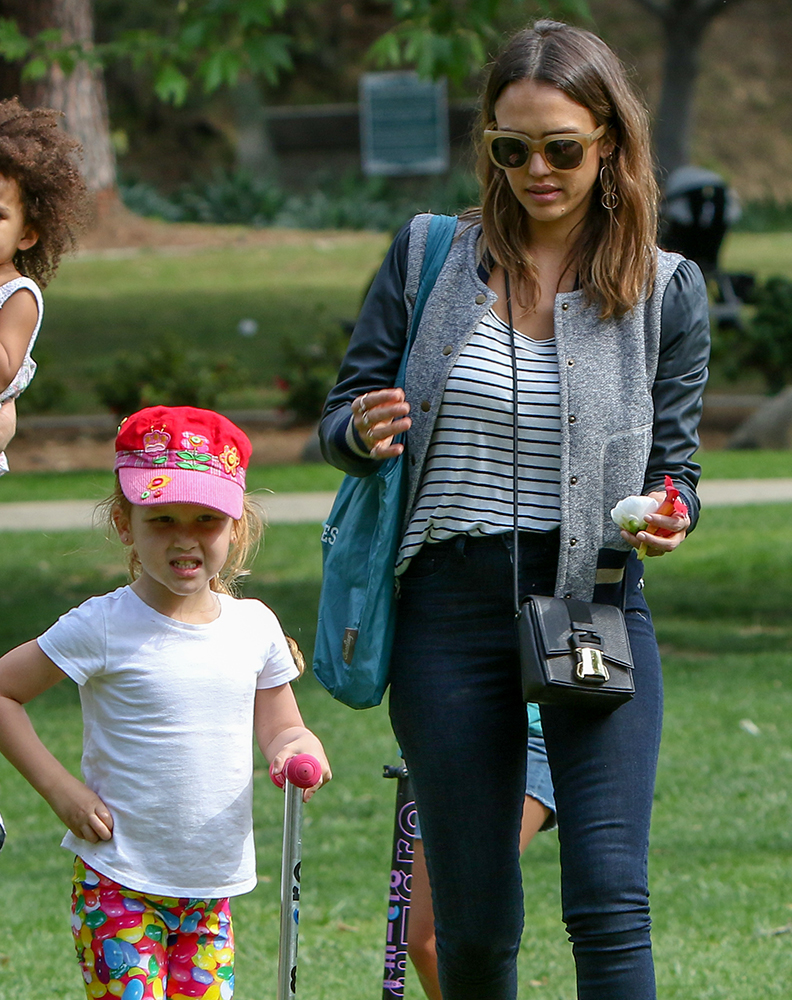 11 / 20
By now, though, the family is pros at this whole thing.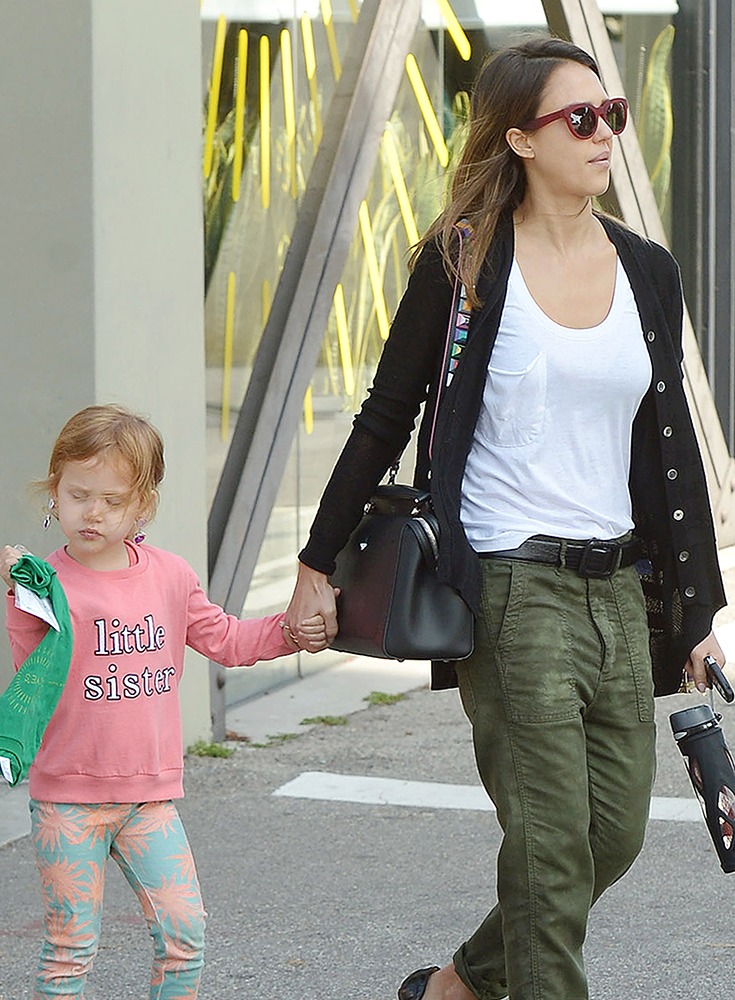 12 / 20
Jessica Alba
Louis Vuitton Twist Bag
The medium-size crossbody is a choice we see again and again on moms--they're hands-free and hold a ton.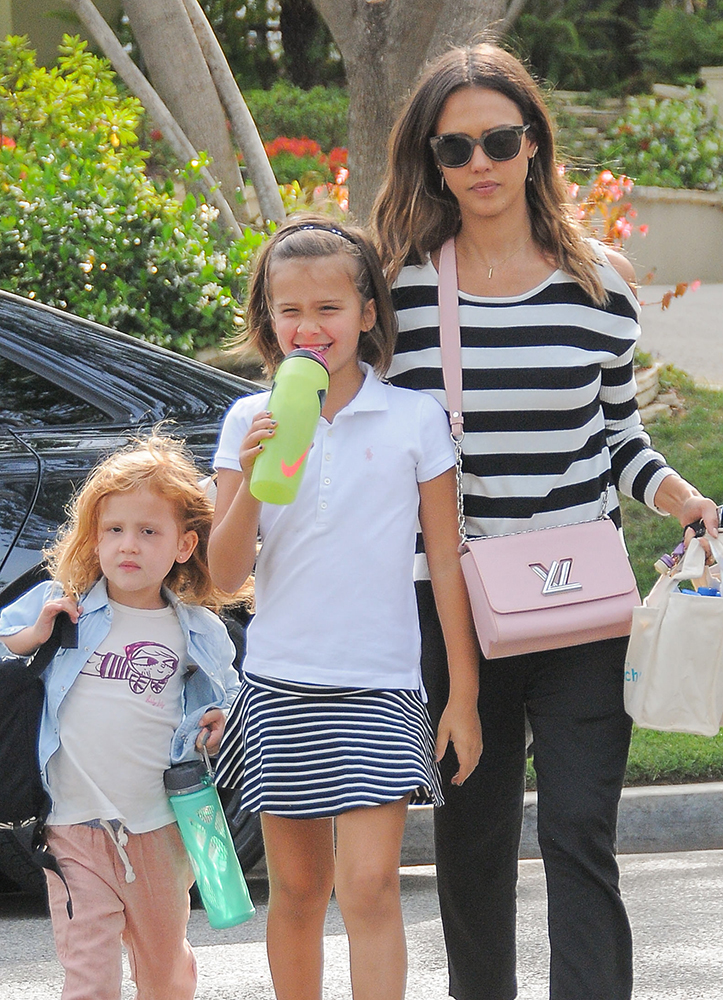 13 / 20
Jordana Brewster
Hermès Evelyn Bag
The Evelyn is another choice that falls firmly in that category.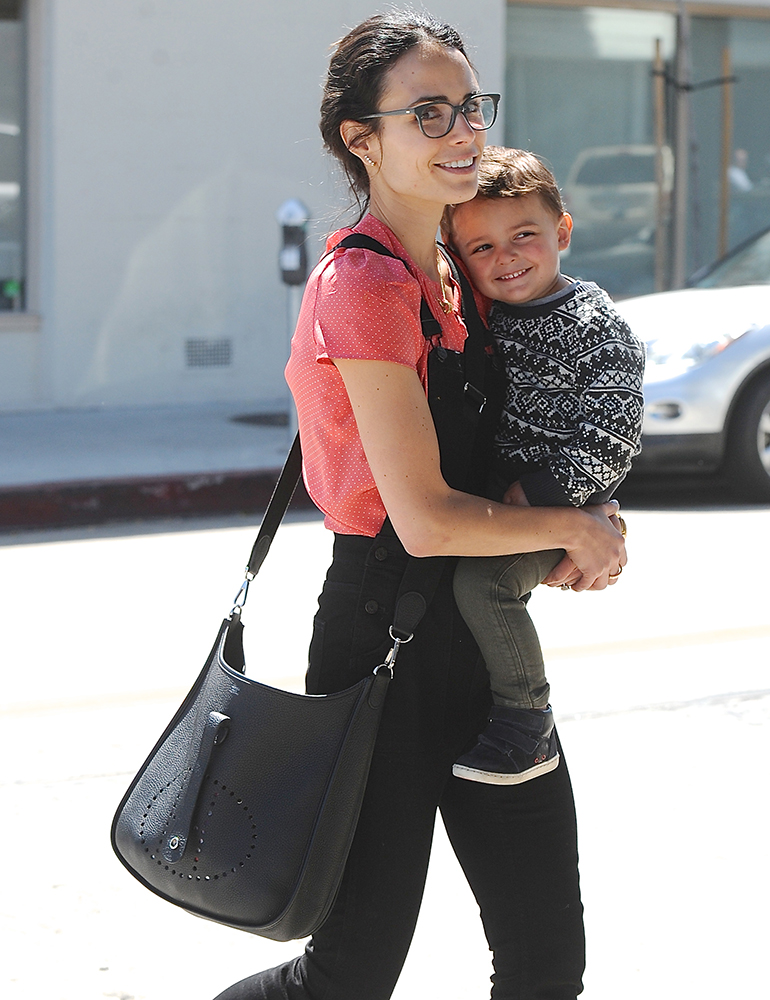 14 / 20
The Pandora is Kate's favorite bag of all time, as we learned in her edition of The Many Bags of...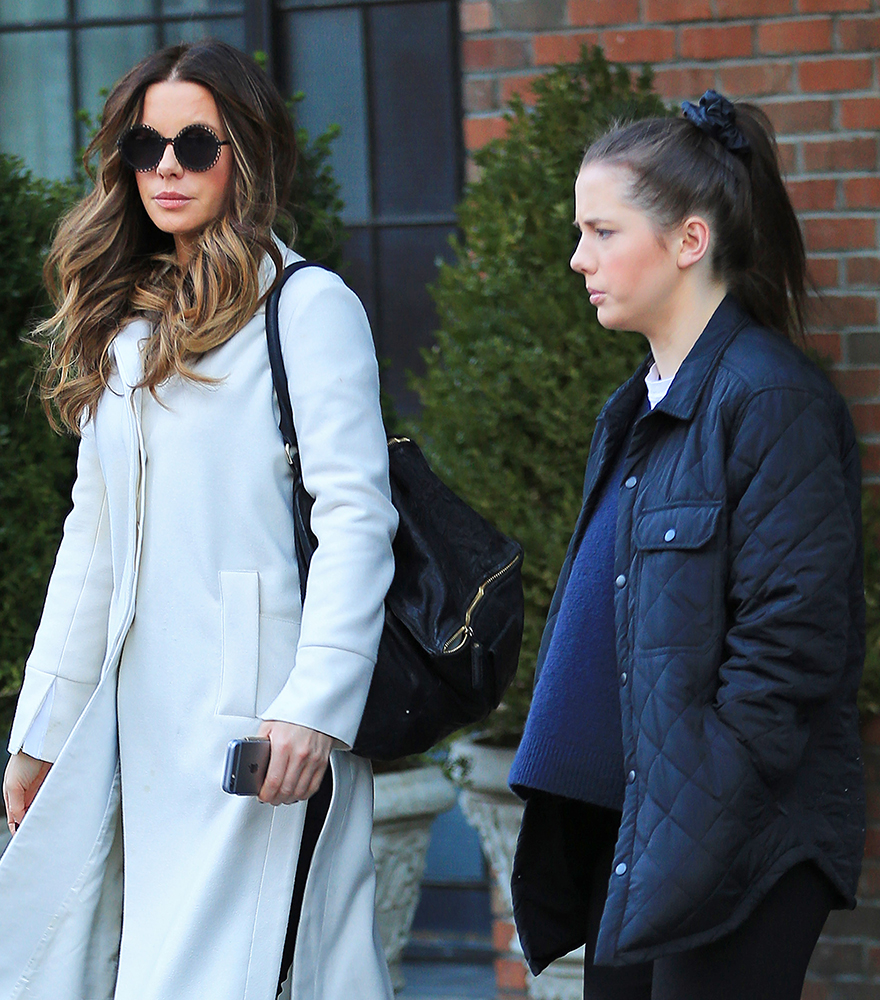 15 / 20
Kate Moss
Louis Vuitton SC Bag
Kate isn't seen with her daughter that often (and probably intentionally--she's very private), but paps caught them together this past Christmas.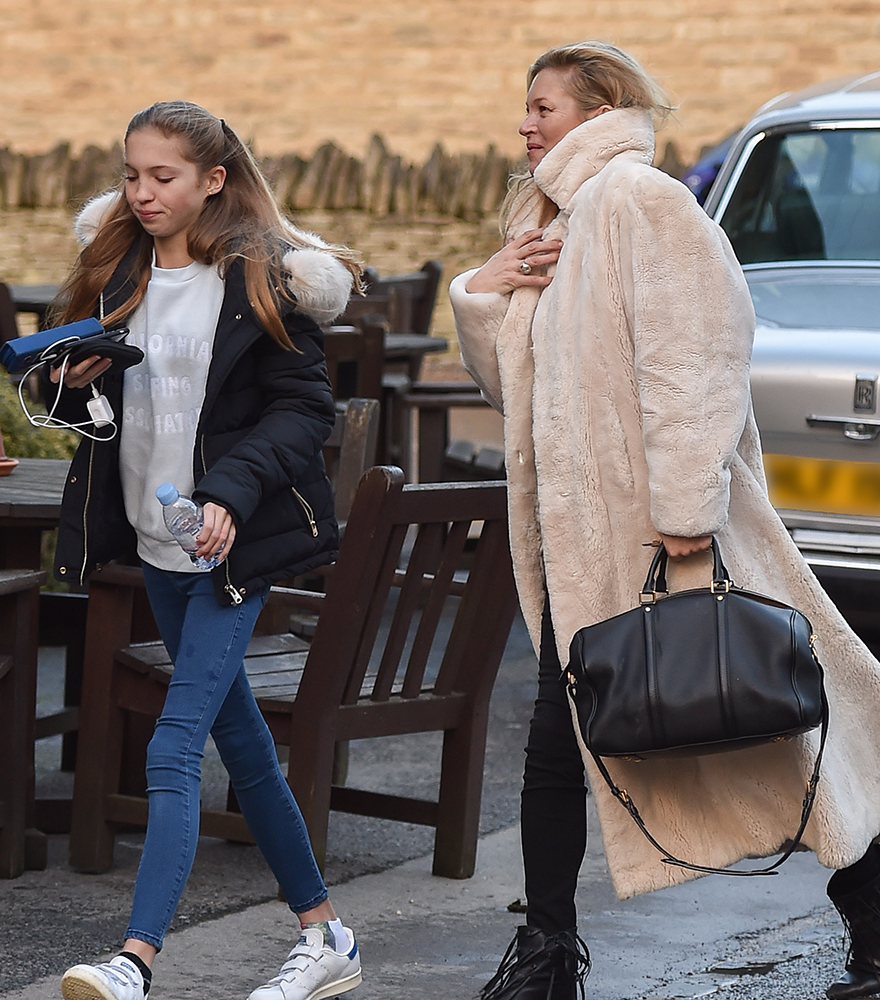 16 / 20
Kelly Rowland
Chanel Classic Flap Bag
Kelly, on the other hand, is seen toting son Titan quite regularly.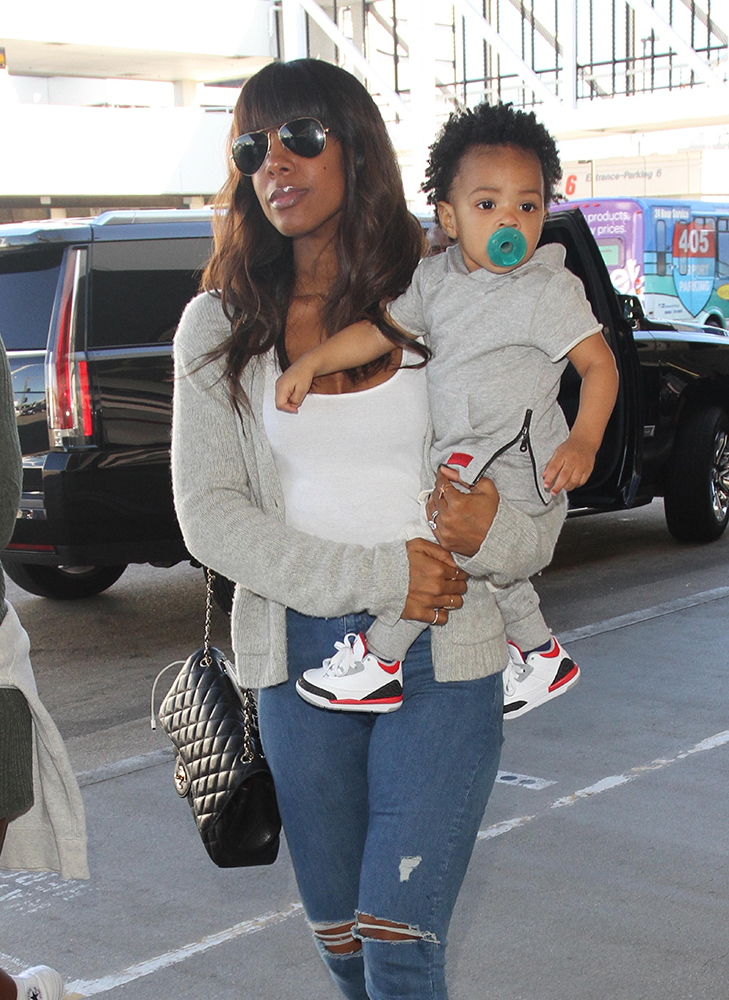 17 / 20
Kelly Rowland
Chanel Flap Bag
Also, I don't want to play favorites, but I think Titan is maybe the cutest baby I've ever seen.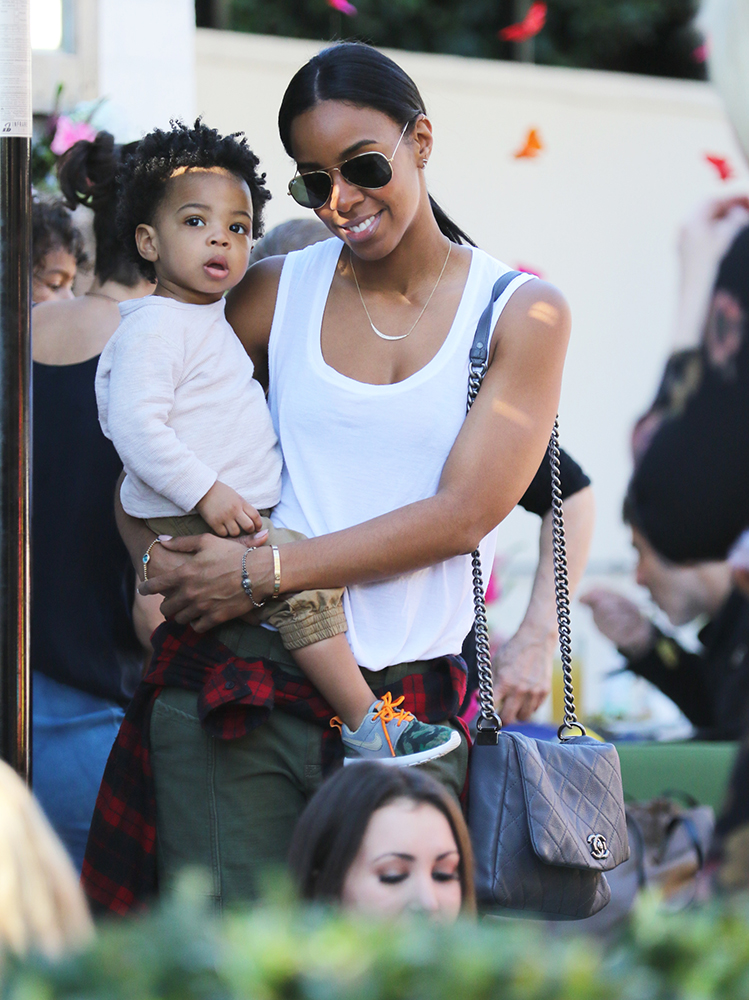 18 / 20
Nicole's daughters seem way over this whole paparazzi thing, and who could blame them?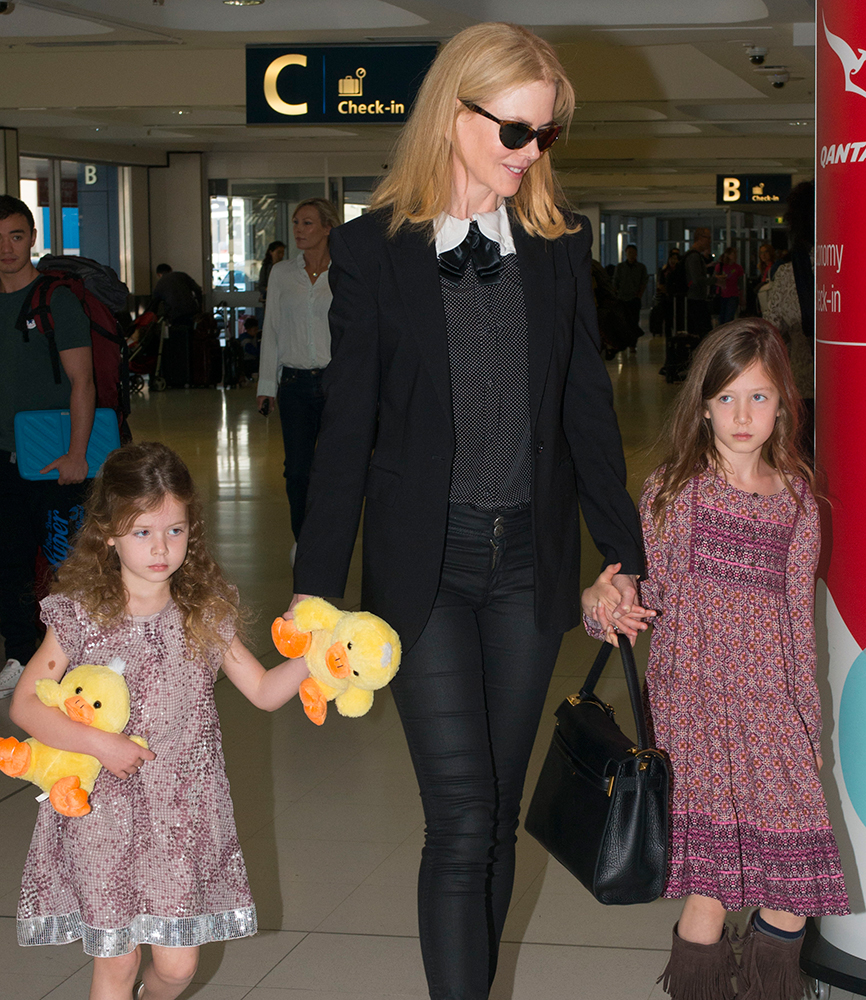 19 / 20
Patricia Arquette
Louis Vuitton Stephen Sprouse Graffiti Speedy Bag
We always love to be able to find a pic or two of celebs who aren't generally followed by photographers--it's such a breath of fresh air (and fresh bags, even if this one is a welcome throwback).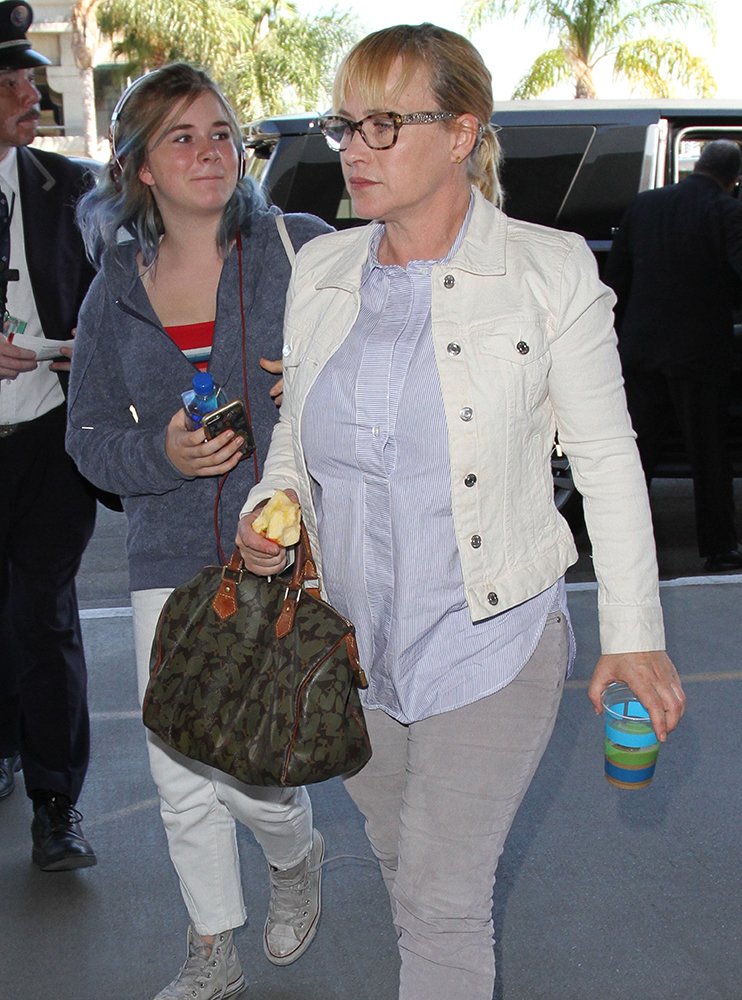 20 / 20
Vanessa may have been the cameras' target in this instance, but her daughter Lily Rose is turning into a center of attention in her own right. (A Chanel eyewear campaign didn't hurt.)