The frenzy over the Celine Luggage Tote has been at a fever pitch for seasons now, and somehow, it shows no signs of abating. The visual appeal of the bag is so contagious, in fact, that it has jumped from the fashion crowd straight to Hollywood. Not every It Bag translates that well to people outside of the industry, but Celine has found a way to catch lightning in a bottle. Everyone has one of these bags.
And when we say everyone, we mean it. Everyone from serious actresses to Kardashians to pop stars to models (especially models) has some Celine in their closet, and after careful research, here's what we've learned: celebs like their Celinge Luggage Totes to be all or mostly black, they carry them pretty much 24/7, and the original design generally wins out over the crossbody Celine Nano Luggage and the ginormous Celine Phantom Luggage. For a full review of our findings, please follow me after the jump.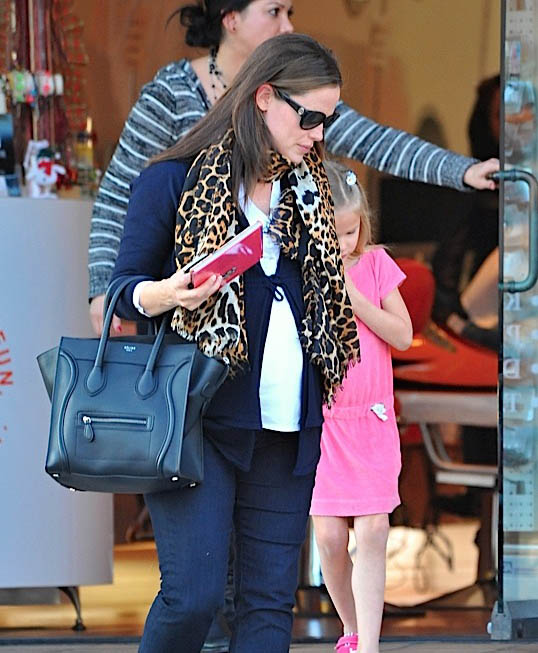 Let's start with the basics: The black leather Celine Luggage Tote was by far the most popular option in Hollywood, and it's a perfect choice for a busy mom like Jennifer Garner - neutral, roomy, totally versatile.
1 / 21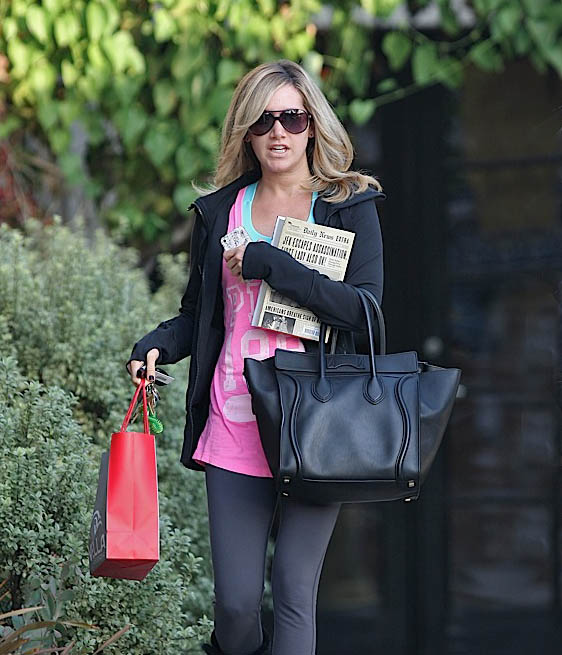 On the complete opposite end of the style spectrum, tween star Ashley Tisdale looks just as natural with her black tote.
2 / 21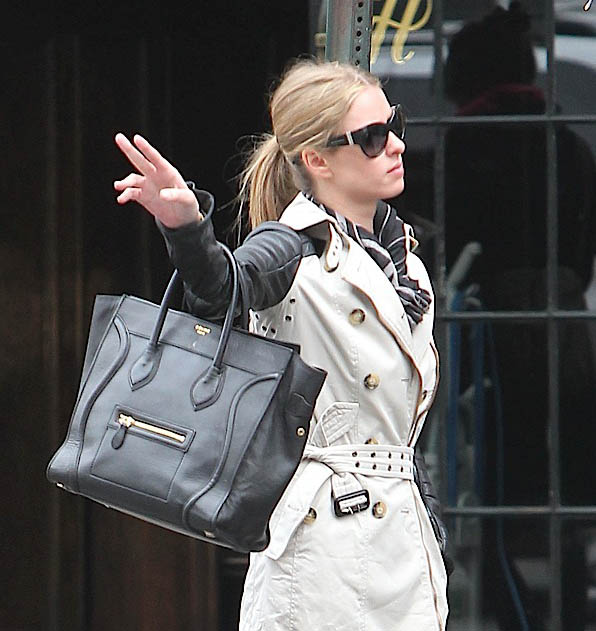 Somewhere in between Jennifer and Ashley falls Nicky Hilton, whose black Luggage Tote is looking a little worse for wear.
3 / 21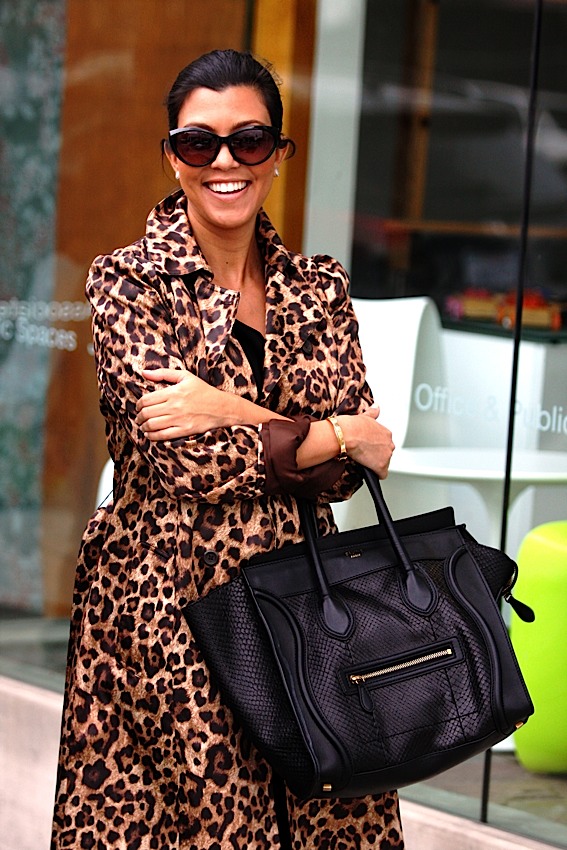 Not content with regular leather, Kourtney Kardashian's Celine Luggage Tote is python.
4 / 21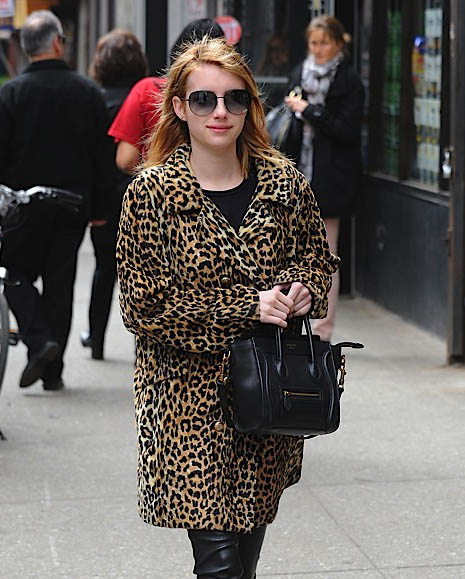 And then there are the black leather Celine Nano Luggage Totes - Emma Roberts is a big fan...
5 / 21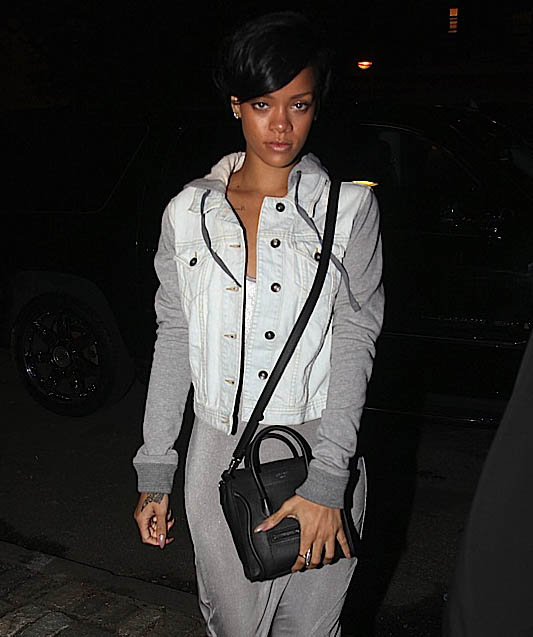 ...as is Rihanna.
6 / 21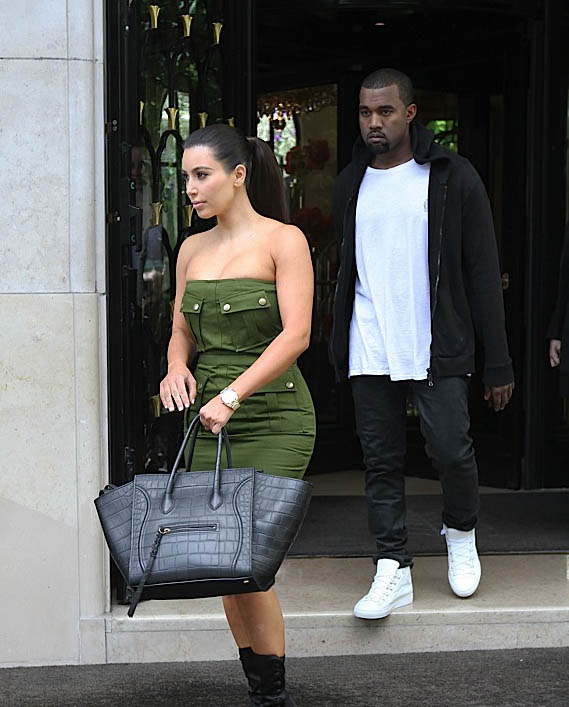 How about black Celine Phantom Luggage Totes? We think that Kim Kardashian's embrace of this croc-embossed version is Kanye's influence.
7 / 21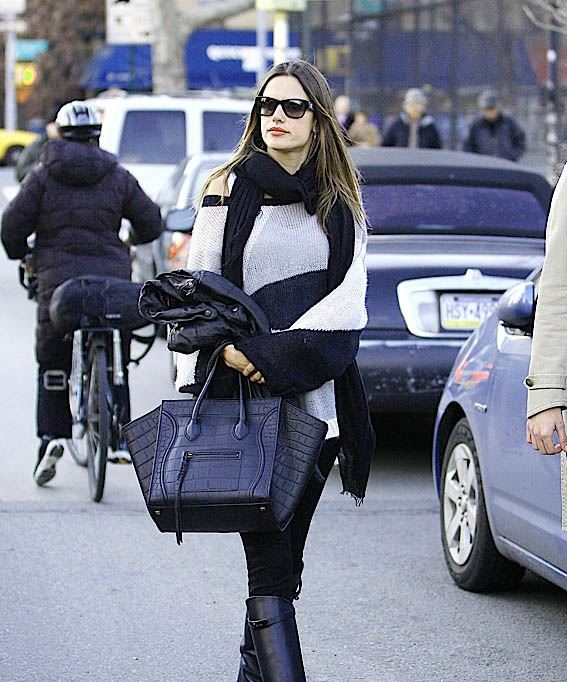 As it turns out, Kim and Victoria's Secret Angel Alessandra Ambrosio are Celine twinsies.
8 / 21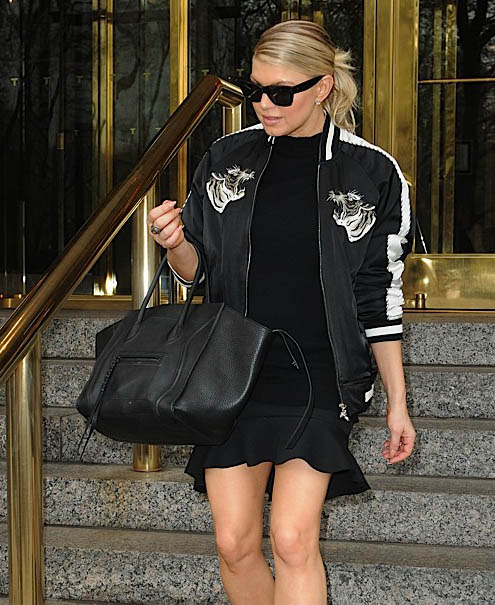 Fergie's black Celine Phantom, however, is minus the croc texture.
9 / 21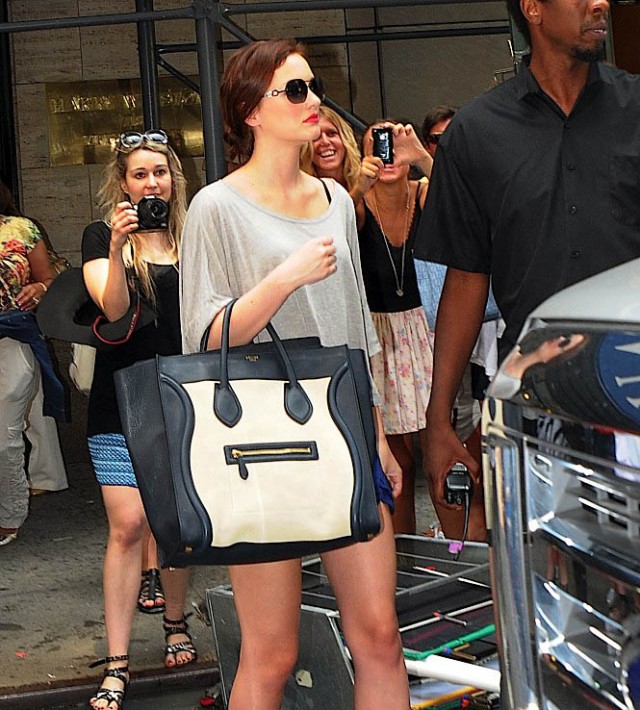 Finally, some color! And that color is...beige. Leighton Meester's bicolor Luggage Tote is both dreamy and GIANT.
10 / 21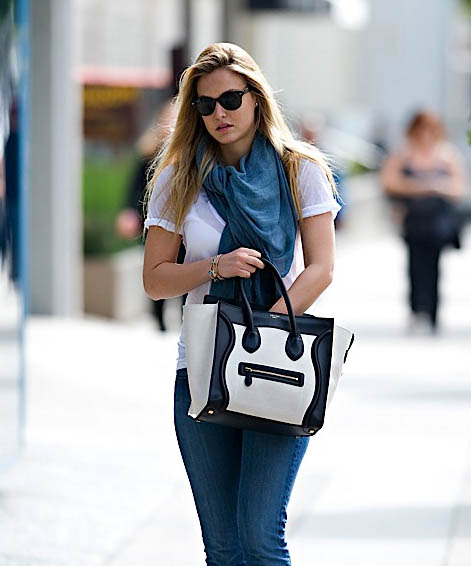 Model Bar Rafaeli goes for a similar color scheme in a more purse-like size.
11 / 21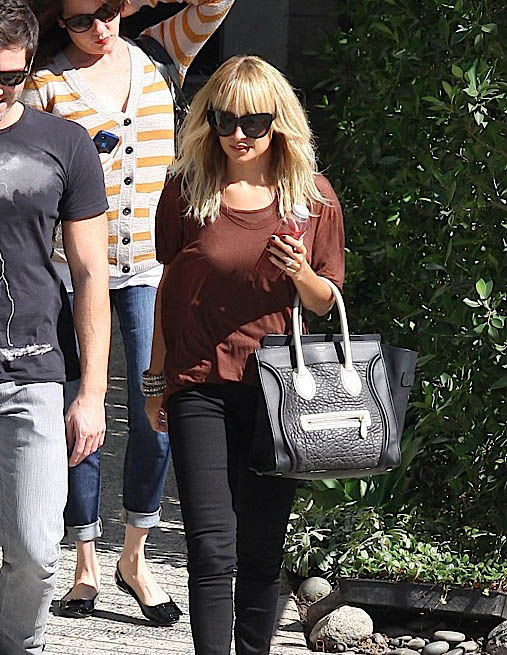 Nicole Richie, on the other hand, prefers her tote with just a hint of beige.
12 / 21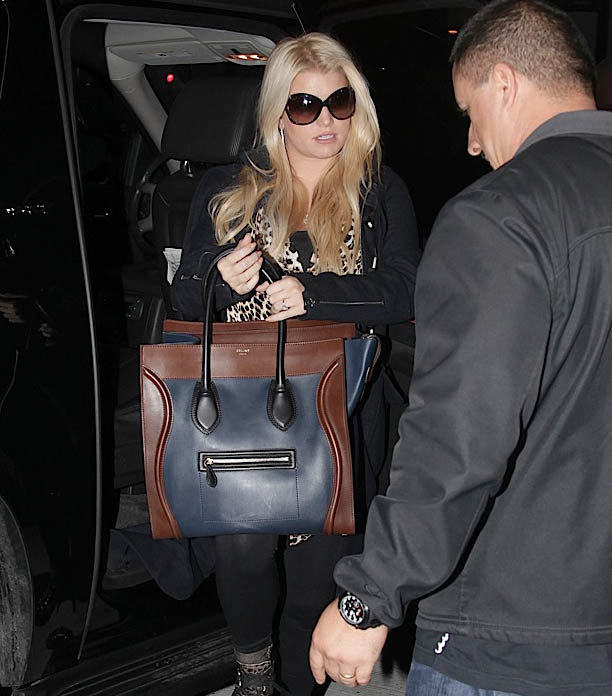 Jessica Simpson, on the other hand, prefers only a little bit of black on her neutral tricolor version.
13 / 21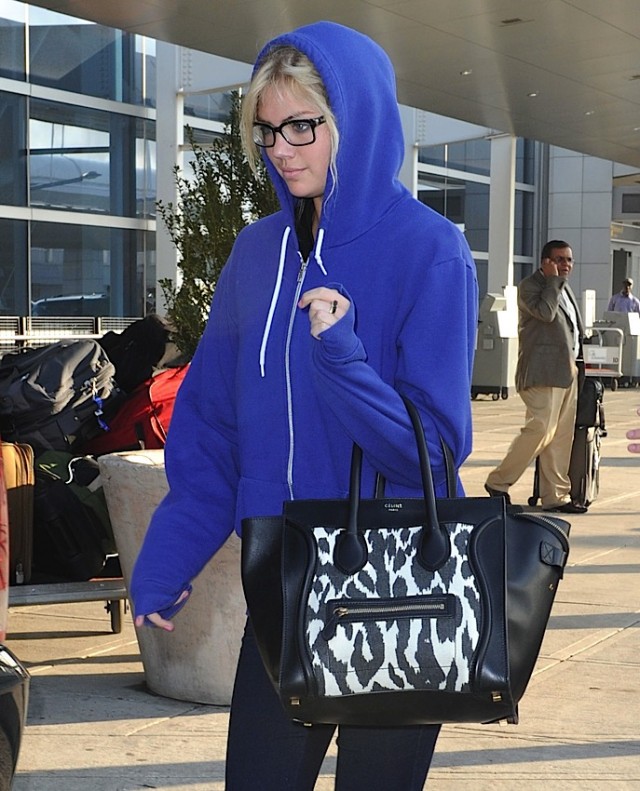 If you've seen her work with photographer Terry Richardson, it should come as no surprise that model Kate Upton prefers her Luggage Tote a bit on the wilder side - this time, with a leopard inset.
14 / 21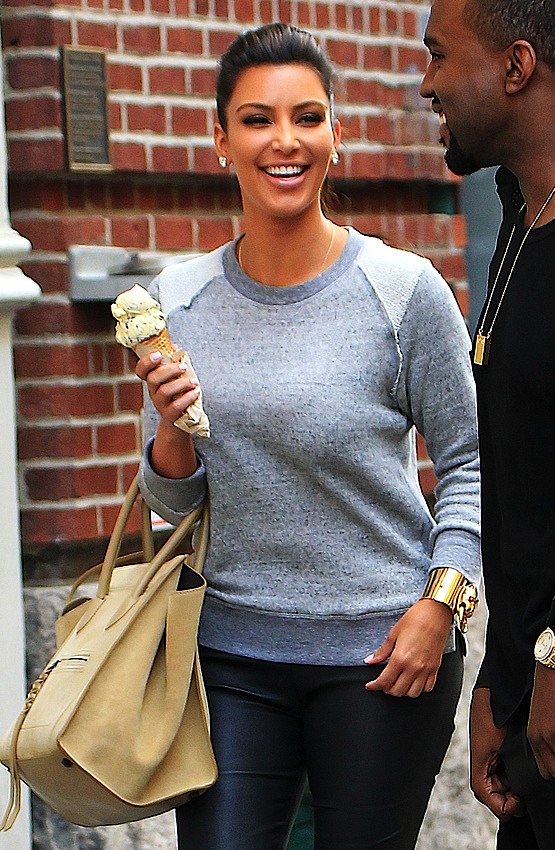 Black isn't the only way to do neutral, though - Kim Kardashian is getting her ice cream precariously close to this delicate beige suede Celine Phantom Luggage.
15 / 21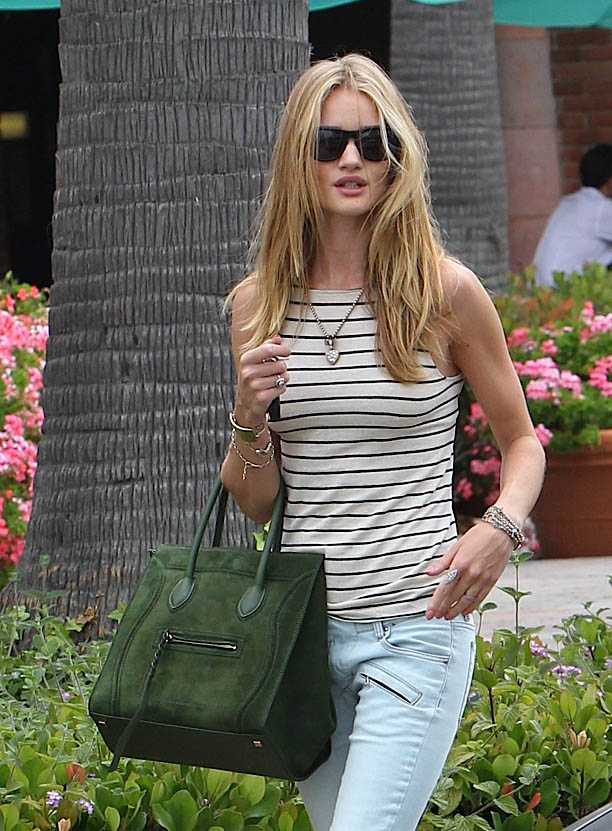 British stunner Rosie Huntington-Whiteley, on the other hand, is the rare celeb that prefers the wide gussets of her Celine Phantom Luggage tucked in.
16 / 21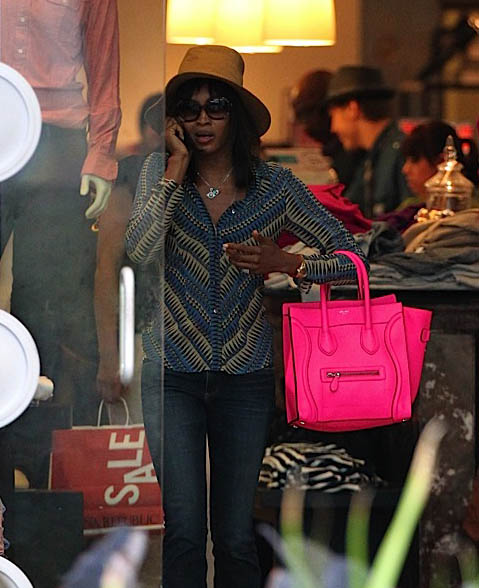 Speaking of rarities, check out Naomi Campbell's neon pink Celine Luggage Tote - these babies sold out as soon as pictures of the season's previews hit the Internet, long before one ever graced a shelf.
17 / 21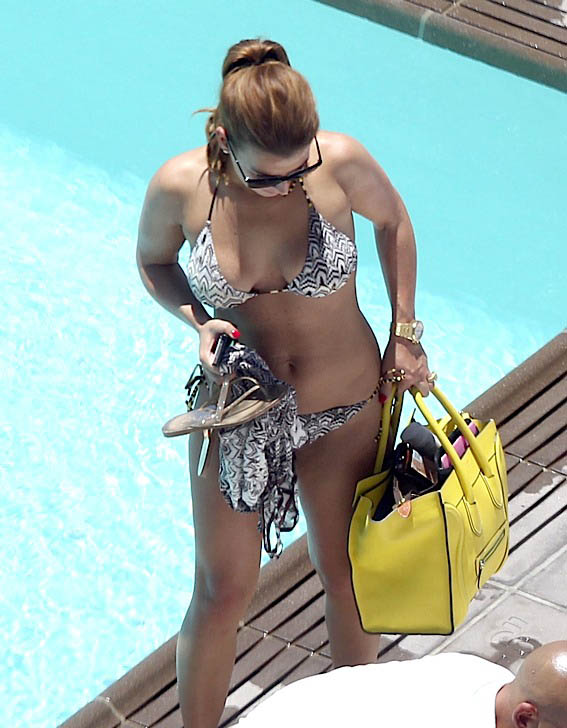 Yellow is also pretty hard to come by, but you wouldn't know it by the fact that football WAG Colleen Rooney uses hers as a common pool bag.
18 / 21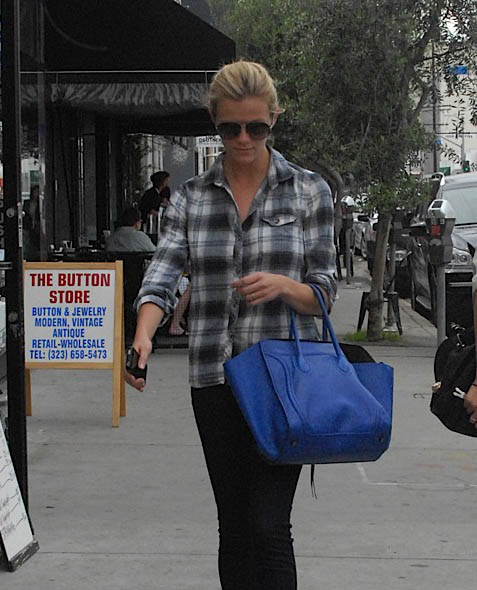 Brooklyn Decker's got the blues - the blue Luggage Tote, that is.
19 / 21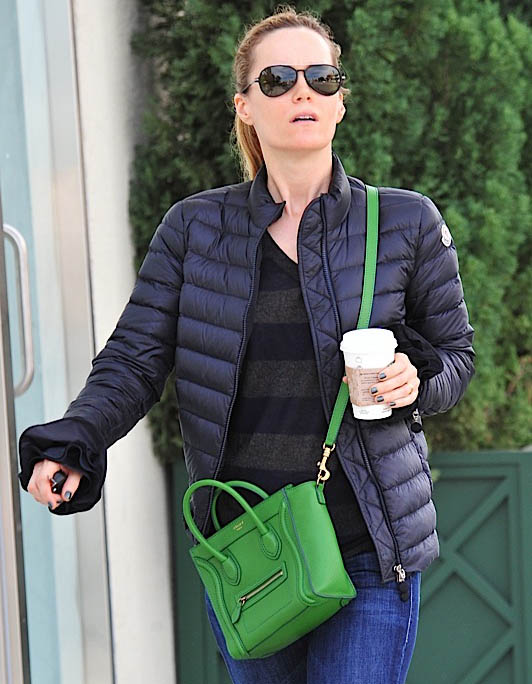 Meanwhile, Leslie Mann chose a verdant Celine Nano Luggage.
20 / 21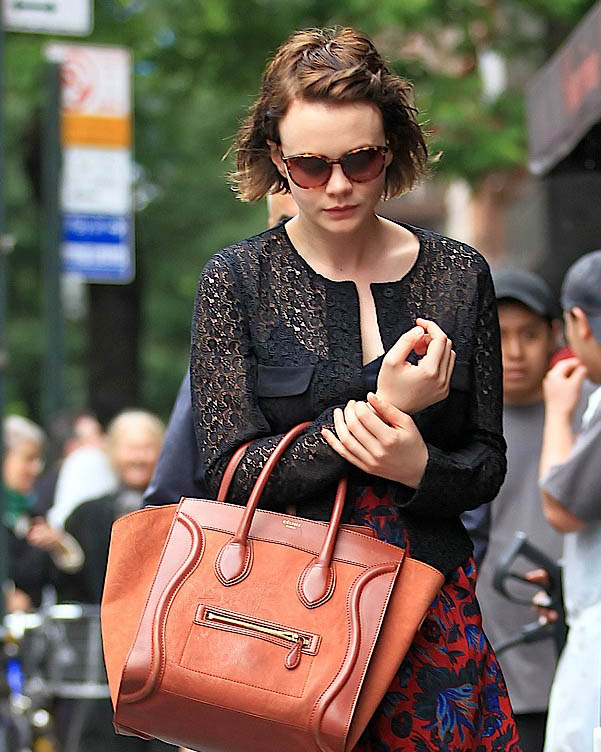 Carey Mulligan really should look happier while she's carrying such a beautiful tan suede-and-leather Luggage Tote.
21 / 21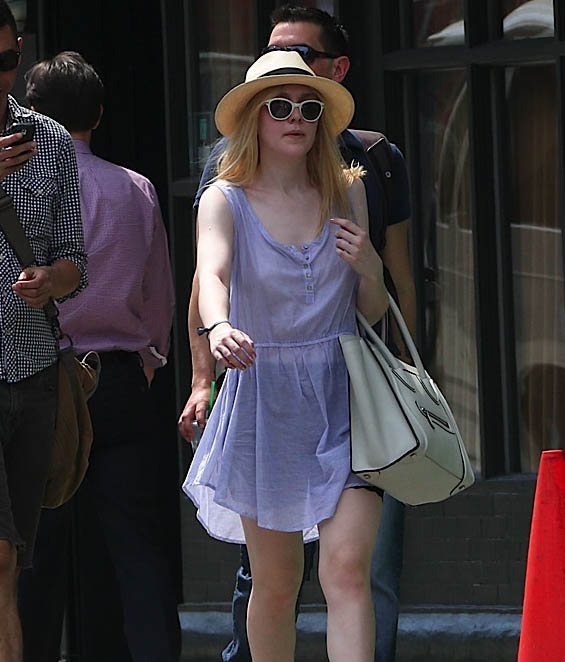 Dakota Fanning's Celine Luggage Tote choice may be the most daring of all - I wouldn't get a bag that white and pristine anywhere near...anything. I'd carry it around in a big plastic bag. See-through, of course.
P.S. Please consider supporting our small, bag-loving team by clicking our links before shopping or checking out at your favorite online retailers like Amazon, Neiman Marcus, Nordstrom, or any of the listed partners on our shop page. We truly appreciate your support!