One of the things I find alarming about our collective fascination with celebrities is the quantity of people who demand to know everyone's net worth. I, for one, do not sit around with friends discussing the net worth of literally anyone I know or even just admire from afar, but clearly thousands of people are fixated on this topic. Who are these people? I have no idea, but if you type in the name of any celebrity in your search bar, Google will often autofill "net worth" in for you, just in case you are one of them. (You can't take it with you, people!)
I mention all of this, of course, because when I see little North West walking around with a pristine white Birkin, it does dawn on me that this first grader is worth a lot more than me on paper. Especially since she has no student loan debt, and will make money off her father's music catalogue until we (as a society) tire of 21st century rap music. I could list off all the little indignities she will never have to suffer through, as a life-long rich person, but she won't be able to comprehend any of them any more than she does the value of that $15K+ Birkin. So without further adieu...
1 / 8
North West
Here is the tiny fashion mogul herself, North West! She has her own Birkin now, of course, and I'll assume it was a special kindergarten graduation gift. She was spotted carrying this while out with the fam in NYC.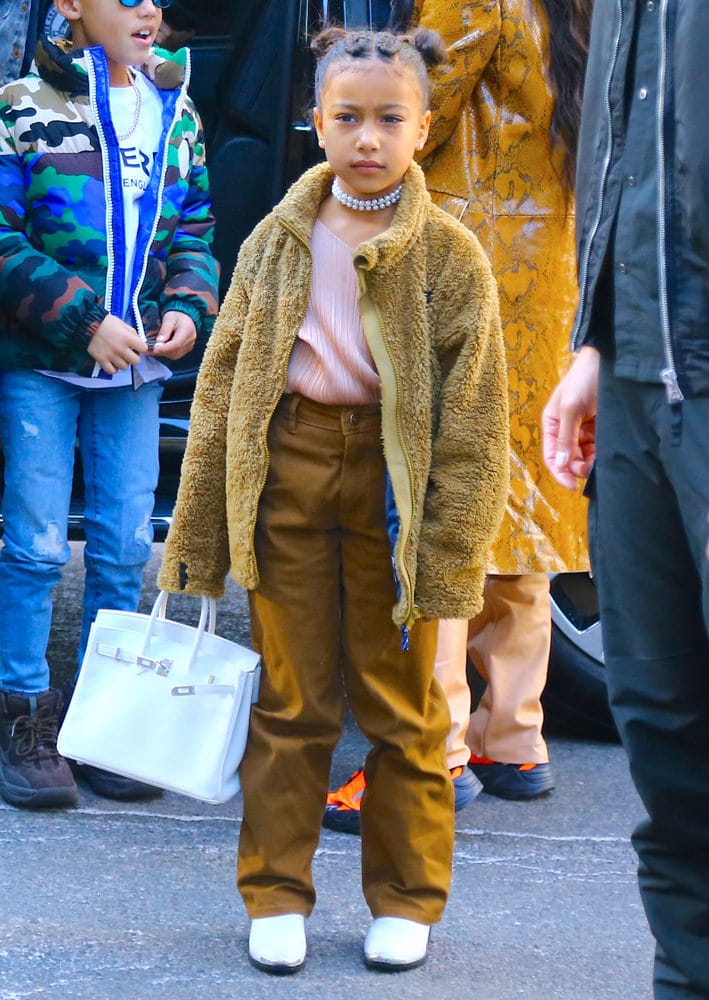 2 / 8
Brigitte Nielsen
Brigitte Nielsen was spotted grabbing lunch in Los Angeles while carrying an older Gucci tote.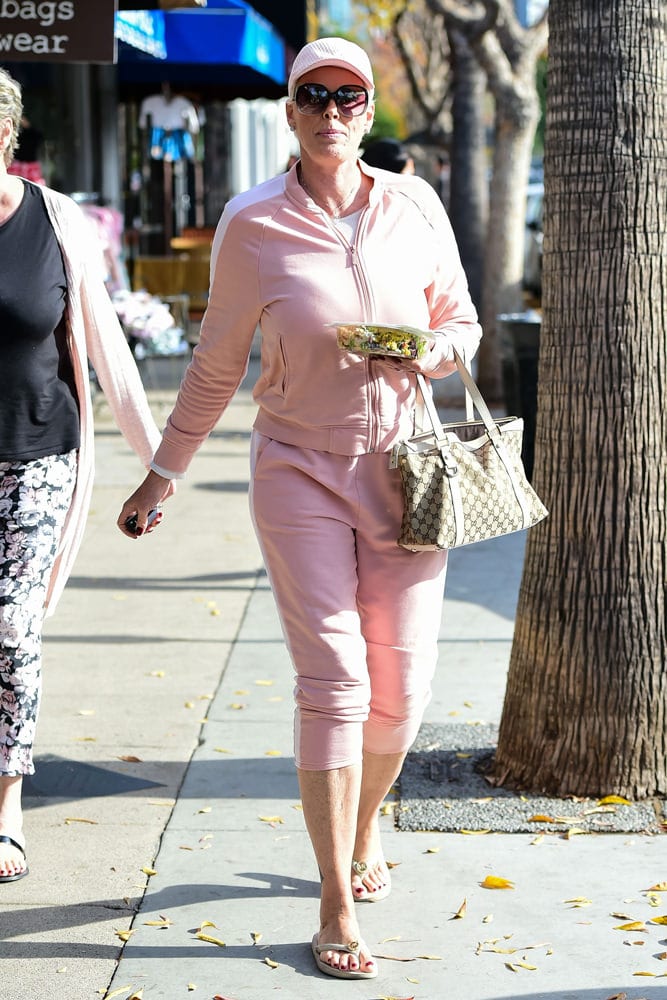 3 / 8
Priyanka Chopra
Priyanka Chopra was seen leaving her apartment in Tribeca with a lovely, peacock blue Fendi Mini Peekaboo.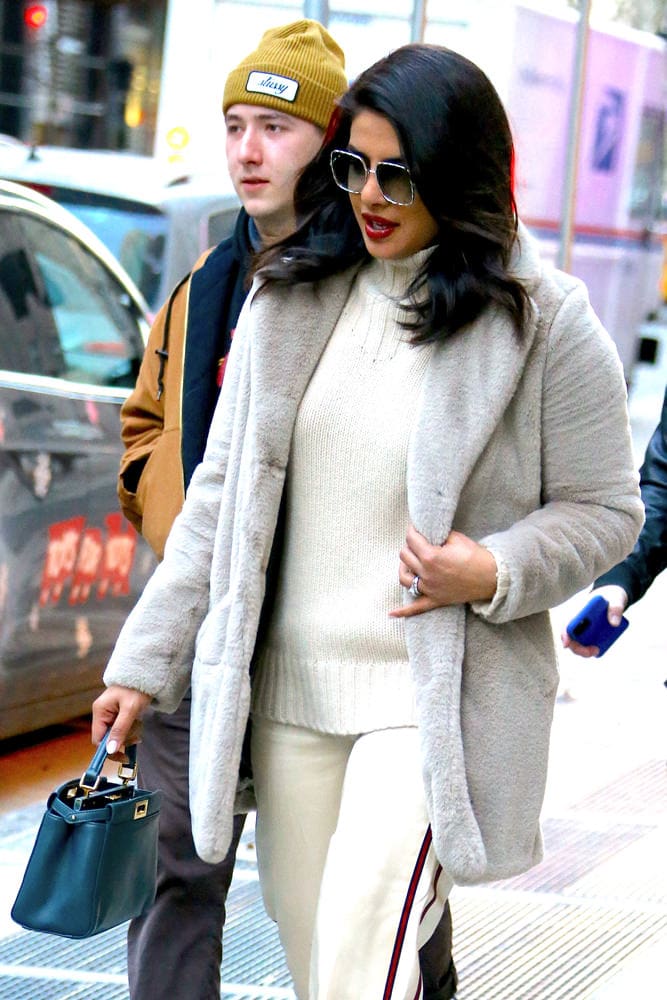 4 / 8
Amber Rose
Amber Rose was recently photographed carrying a croc-embossed Saint Laurent Sac de Jour Nano around in Beverly Hills.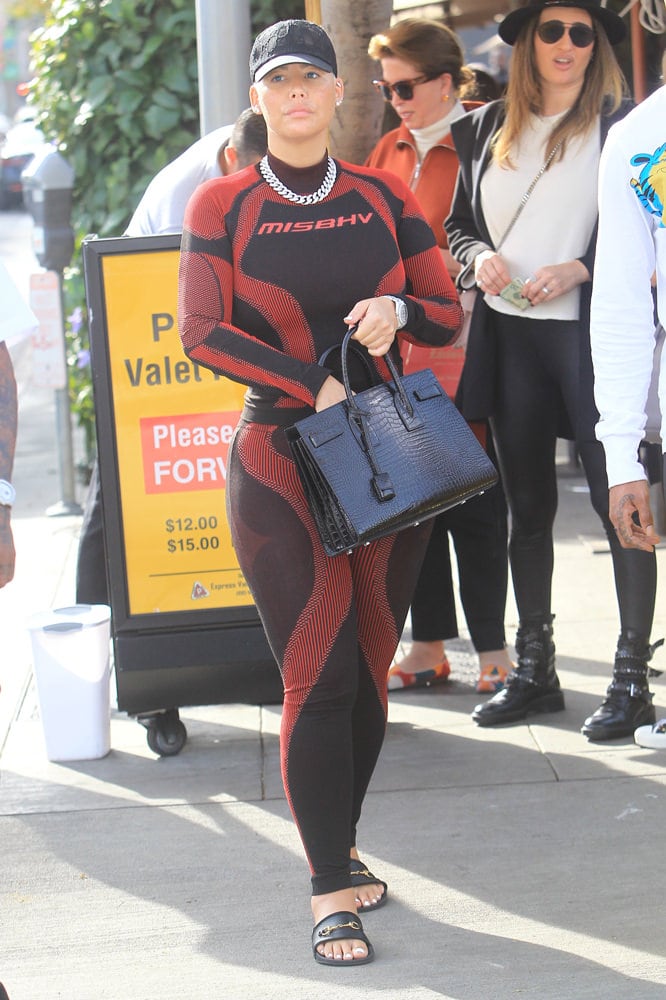 5 / 8
Ashlee Simpson
Ashlee Simpson and her husband Evan Ross were also seen roaming around in Beverly Hills recently. Ashlee is carrying a black Birkin with gold hardware.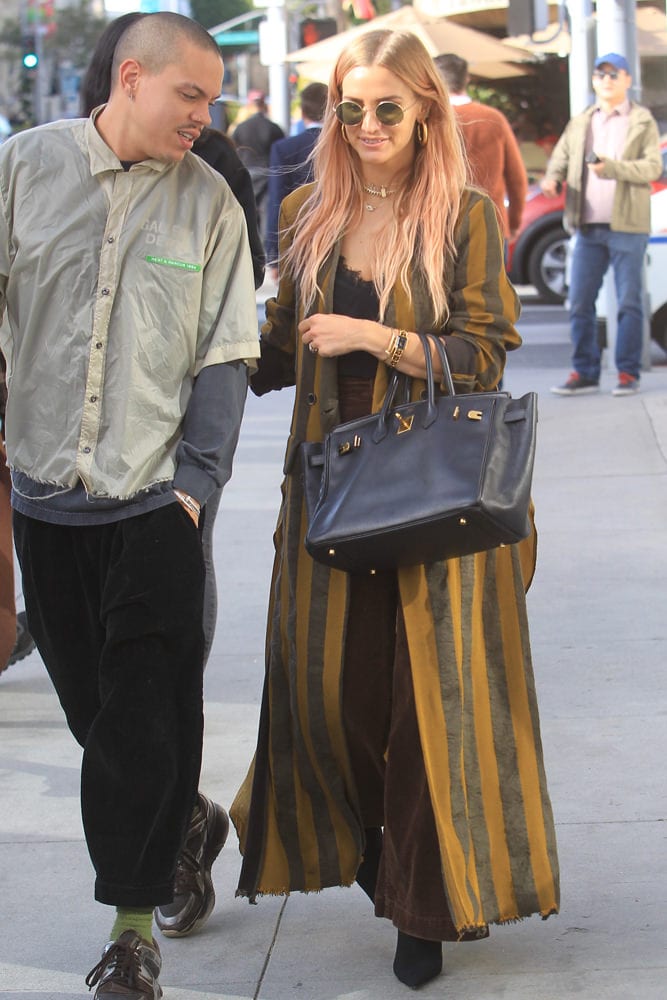 6 / 8
Hilary Duff
Hilary Duff was seen out and about carrying a Louis Vuitton Hina PM Bag and her daughter, Banks.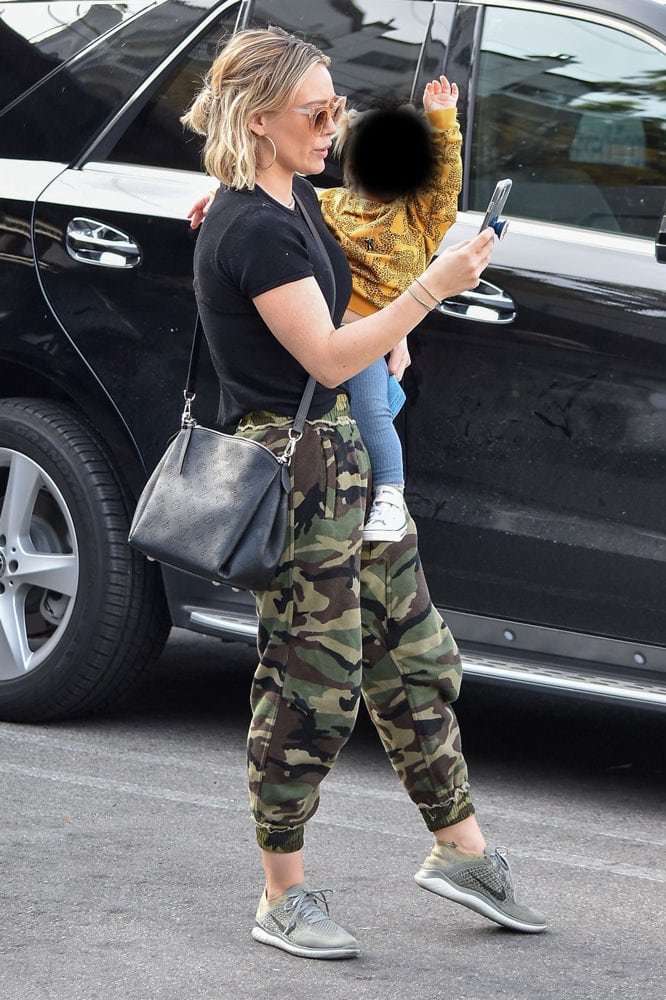 7 / 8
Nicole Kidman
Nicole Kidman made the trek back to her native Australia for X-mas with this sleek mystery bag. She apparently found herself sitting next to Russell Crowe on the long journey home. True story.