We're mixing it up this time with a lot of Louis Vuitton (old and new), a little something from Tod's and new goodies from Coach, all wrapped in festive winter snow flurries. Jennifer Lopez has truly surprised us with her pick this week, and I'm wondering if a new ad campaign is in her immediate future. Not to imply that she must've signed a contract to merit taking this bag out in public, but J-Lo's bags are usually five-figure bags, and this bag is (comparatively) wildly affordable. Color us intrigued.
Cheryl Cole
Here's British singer/songwriter/TV personality Cheryl Cole leaving Bagatelle in London with a Saint Laurent Blogger Bag. Remember the Blogger Bag? Saint Laurent's shameless attempt to manufacture a bag bloggers could (sort of, maybe) actually afford?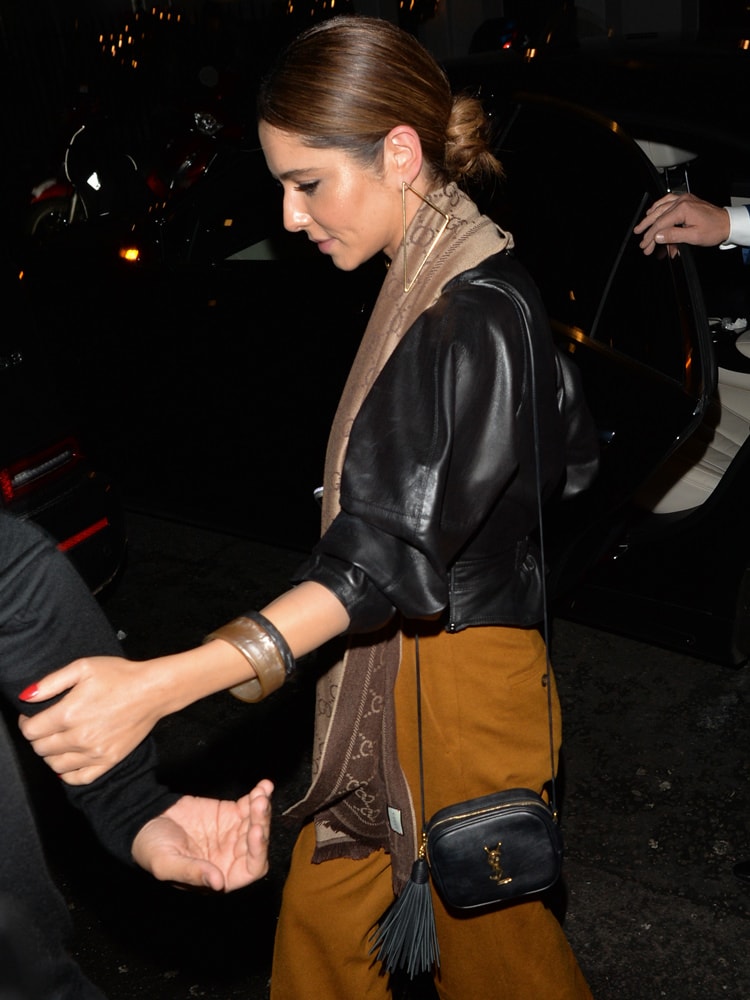 Sophie Turner
Sophie Turner recently joined our small parade of Louis Vuitton Pochette enthuisiasts. Our readers repeatedly mentioned in the comments section of this ode to a Pochette that this bag originally retailed for something like $150. My mind is truly blown.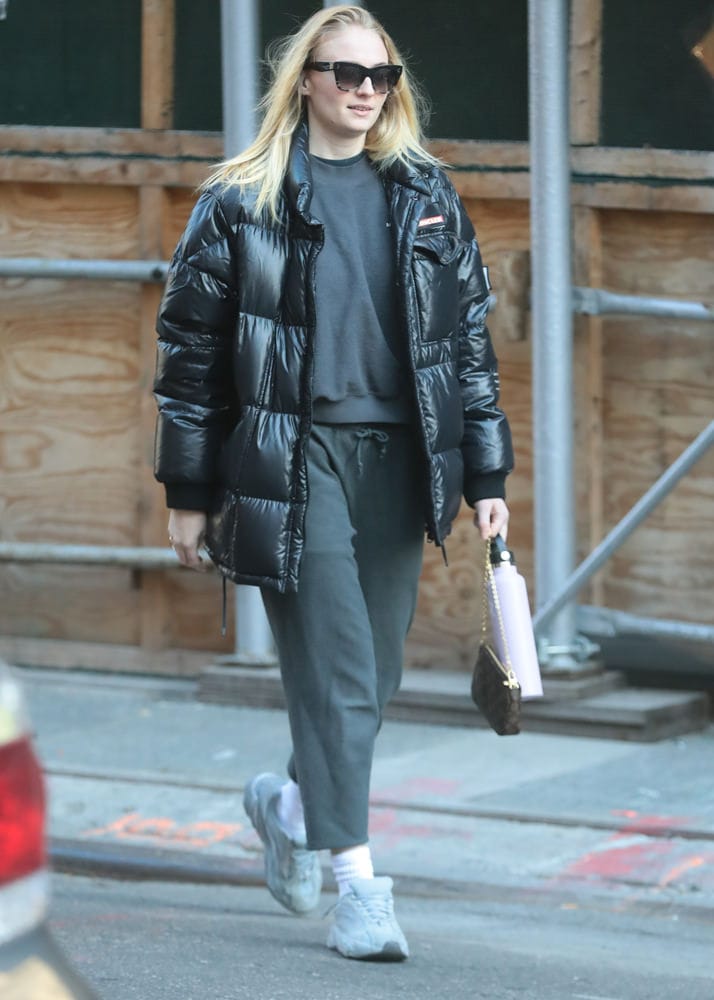 Hailey Bieber
Here's Justin and Hailey, still bopping around Miami. Hailey carried her new Balenciaga Hourglass Bag to lunch at the Rusty Pelican.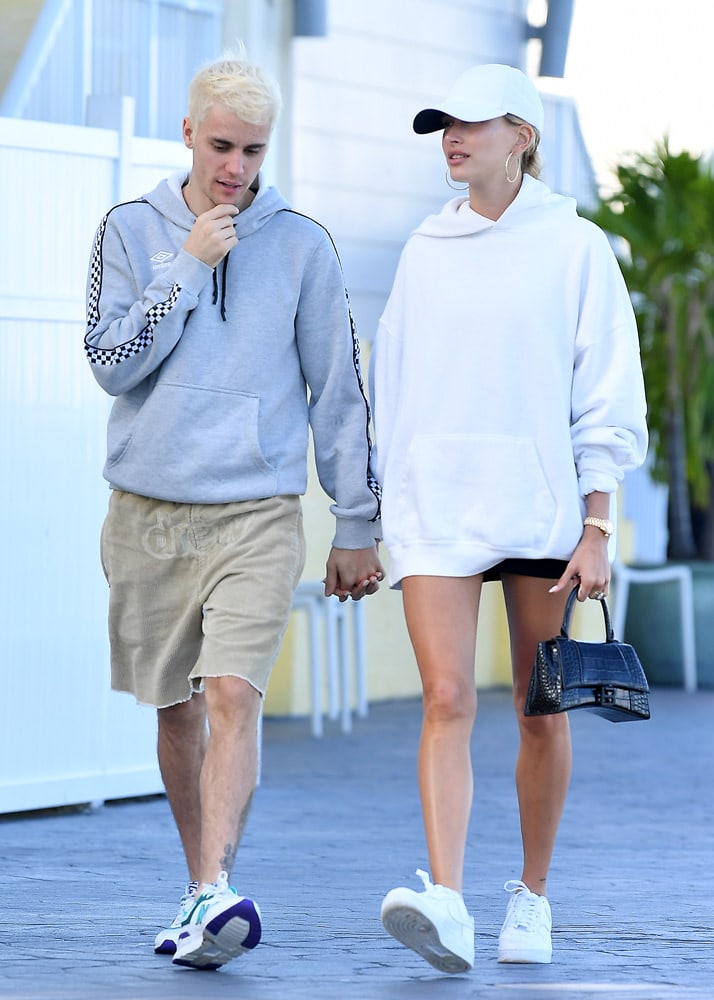 Jennifer Garner
Jennifer Garner was recently spotted in Los Angeles carrying this purple mystery backpack. It looks a lot like Saint Laurent's backpacks, but the zipper isn't right. I suspect this is something from several years ago. Who has the intel?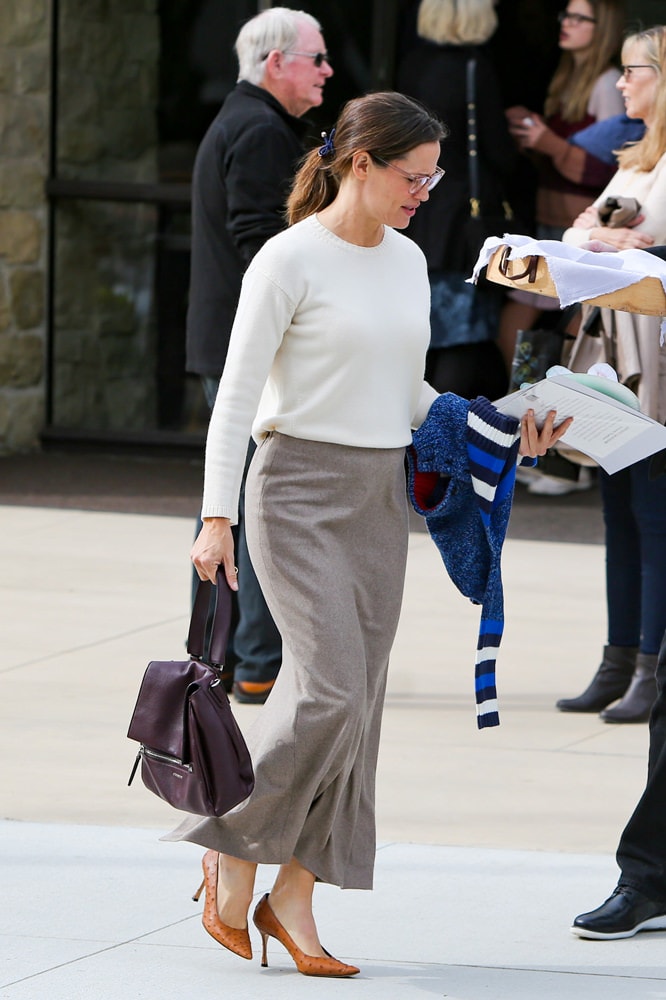 Ashley Tisdale
Here's Ashley Tisdale, on her way into the Build Series in New York to promote her new holiday movie with a Louis Vuitton Vertical Trunk Bag.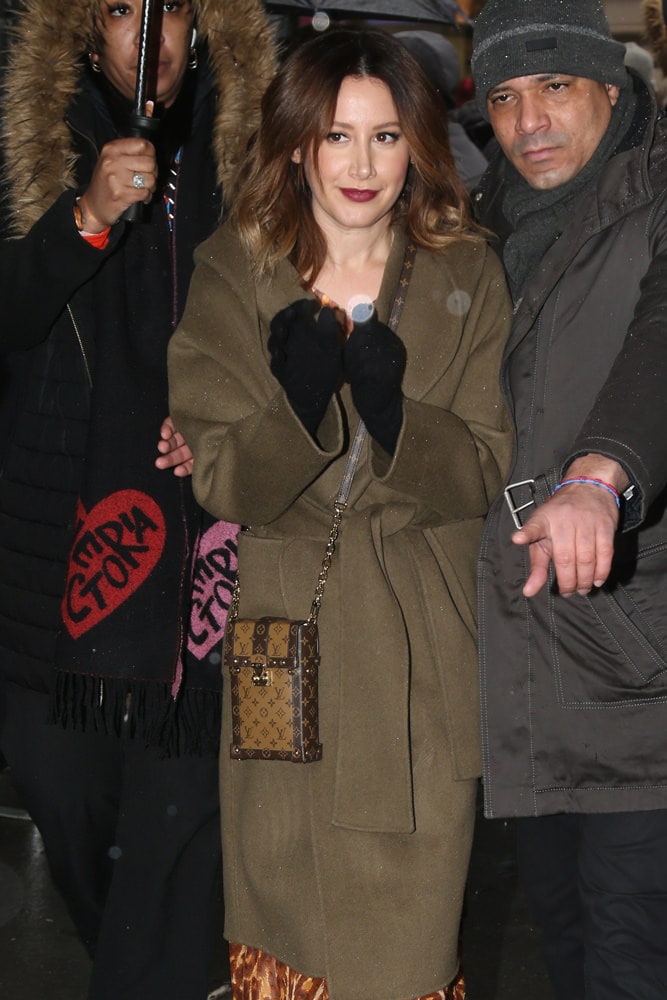 Chloë Grace Moretz
Chloë Grace Moretz was spotted arriving at Heathrow airport with a Louis Vuitton Capucines Bag. Did you know Chloë has a new true crime podcast?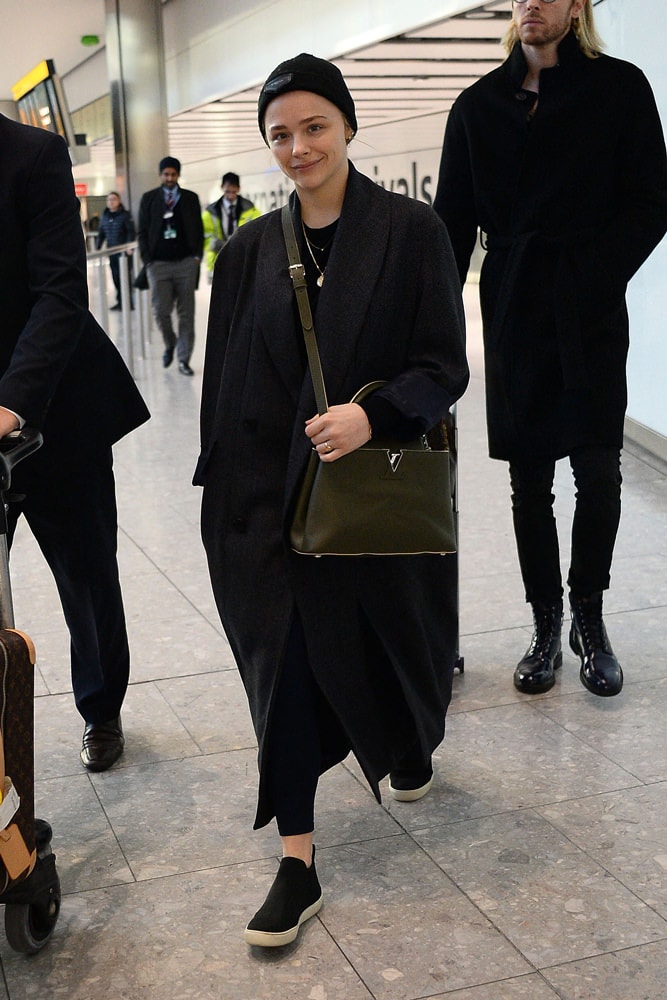 Julia Stiles
Here's Julia Stiles, caught in the snow as she arrives at a SAG-AFTRA Foundation event in New York City carrying a croc-embossed Tod's D-Styling Bag.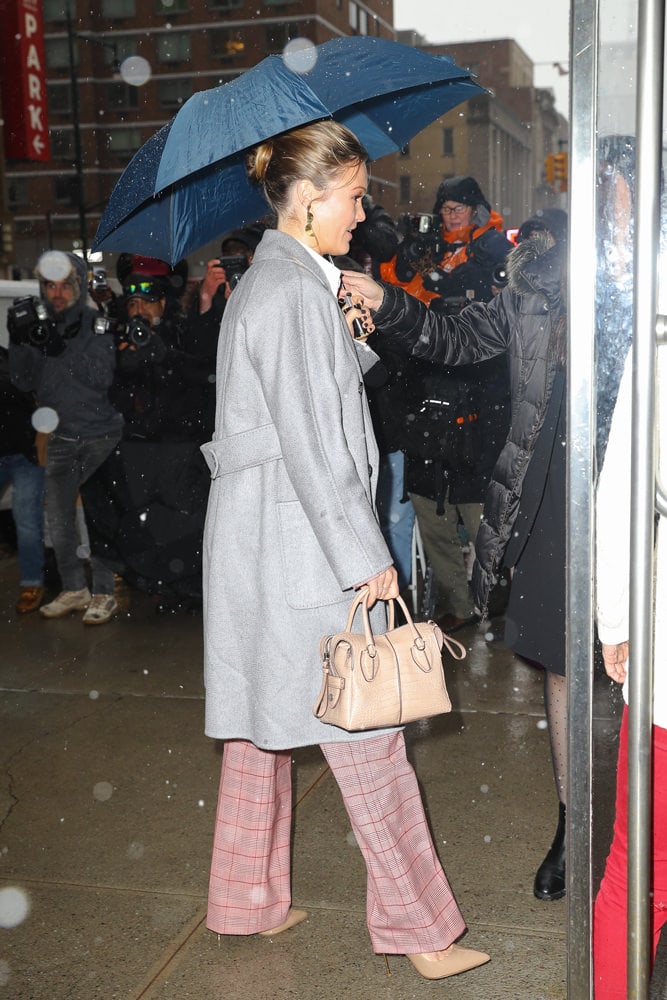 Jennifer Lopez
Jennifer Lopez brought this new Coach Tabby Shoulder Bag to a special screening of Hustlers in New York. The Tabby has a $350 price tag, which makes it the least expensive bag we have seen J-Lo carry in years.