We probably work in a wide range of office environments, and I suspect that the majority of them probably do not demand much in the way of bouclé power suits. But for those who feel overly stressed by the expectations of their office dress code, take a tip or two from Amal Clooney. Watch as she skillfully alternates between bright, eye-popping hues and subdued neutrals. Note how she always carries a bag that could easily substitute for a briefcase while she's on the clock. See how much can be concealed by a decent trench coat! If you've got a business conference on the horizon, or a big presentation coming up, channel Amal Clooney.
Amal carried this orange leather Altuzarra Shadow Bag to Villandry restaurant in London, where she dined with her mom.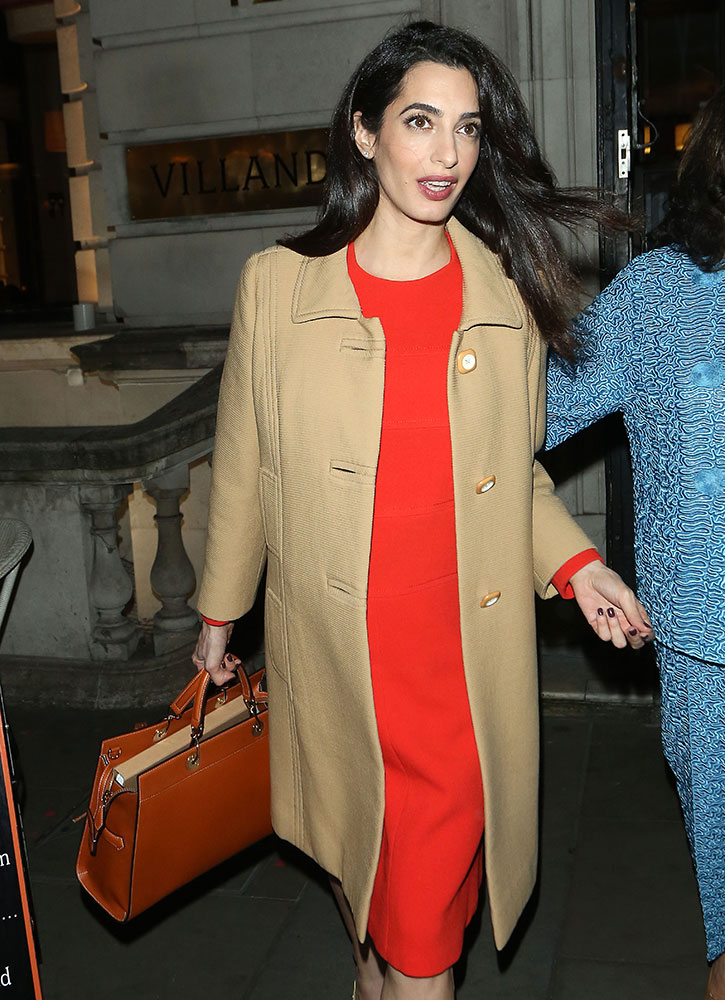 On a lunch outing at Morandi in NYC, she brought along this gorgeous Balenciaga Le Dix Bag.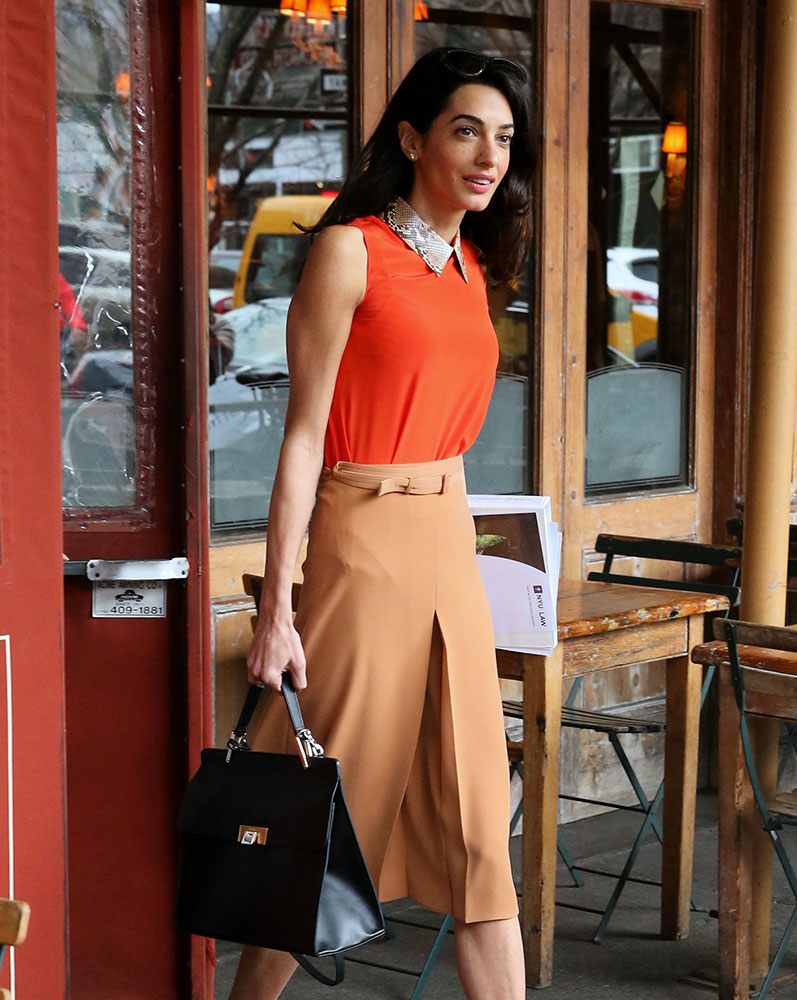 Amal carried this pale pink, flap-style mystery bag to the set of Money Matters in NYC to check in on George. Any ideas?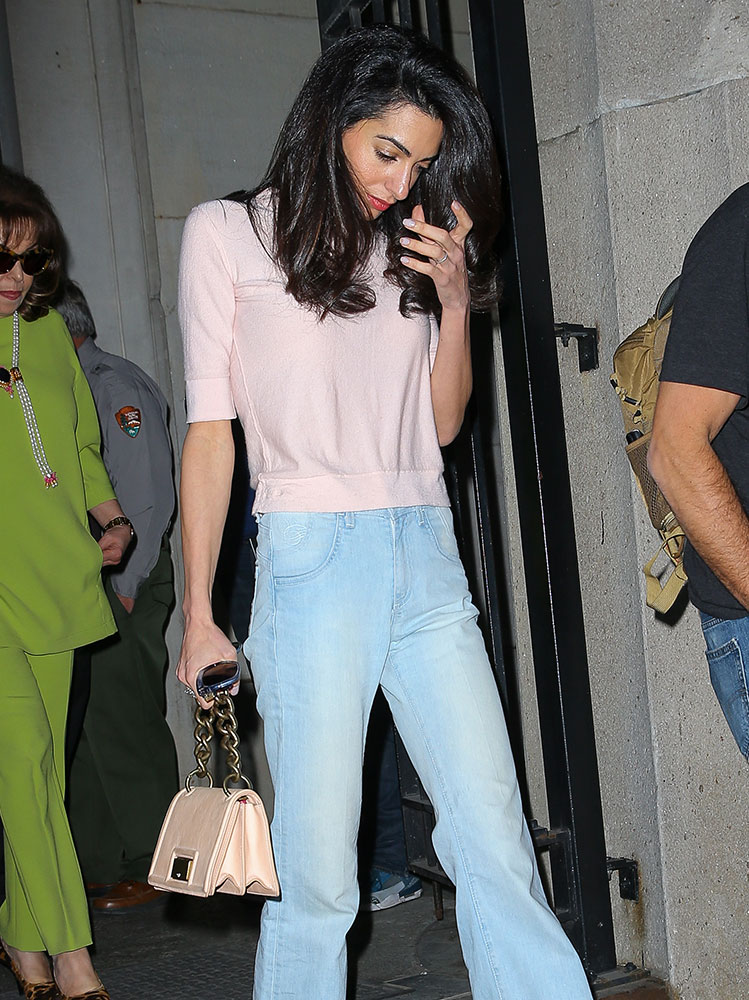 Here she is leaving lunch at The Palm with George and British Labour MP David Miliband (as one does) with a tri-color Dolce & Gabbana Sicily Bag.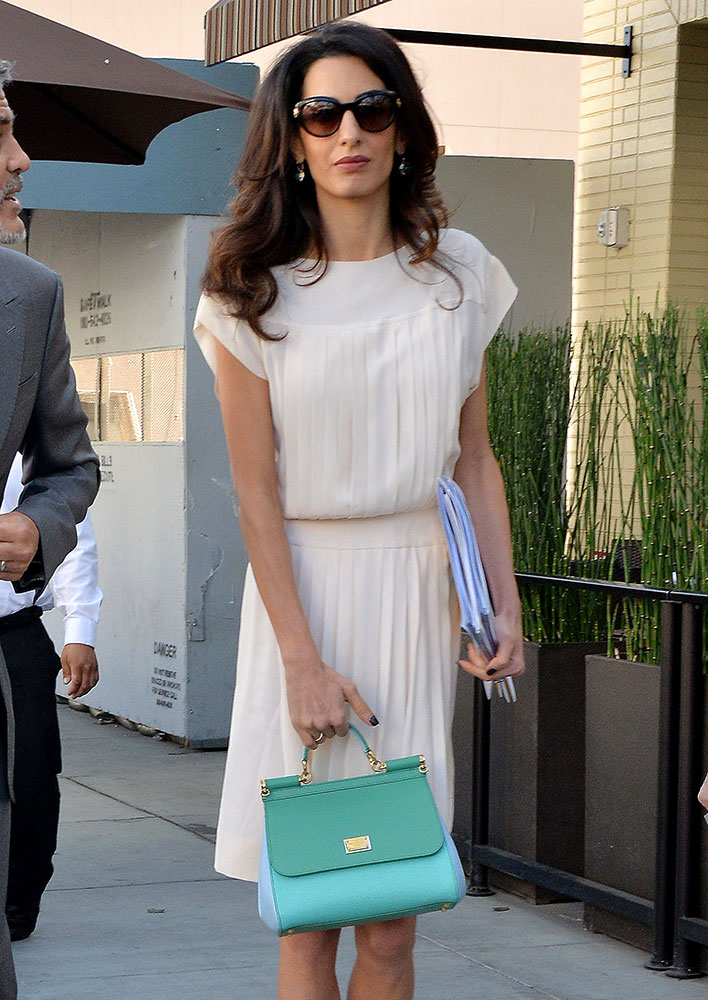 Observe: This is what Amal wore to the UN in NYC to speak about ISIS. If you are ever summoned to give an impassioned speech at the UN, try to wear something that is at least half as sophisticated as this outfit.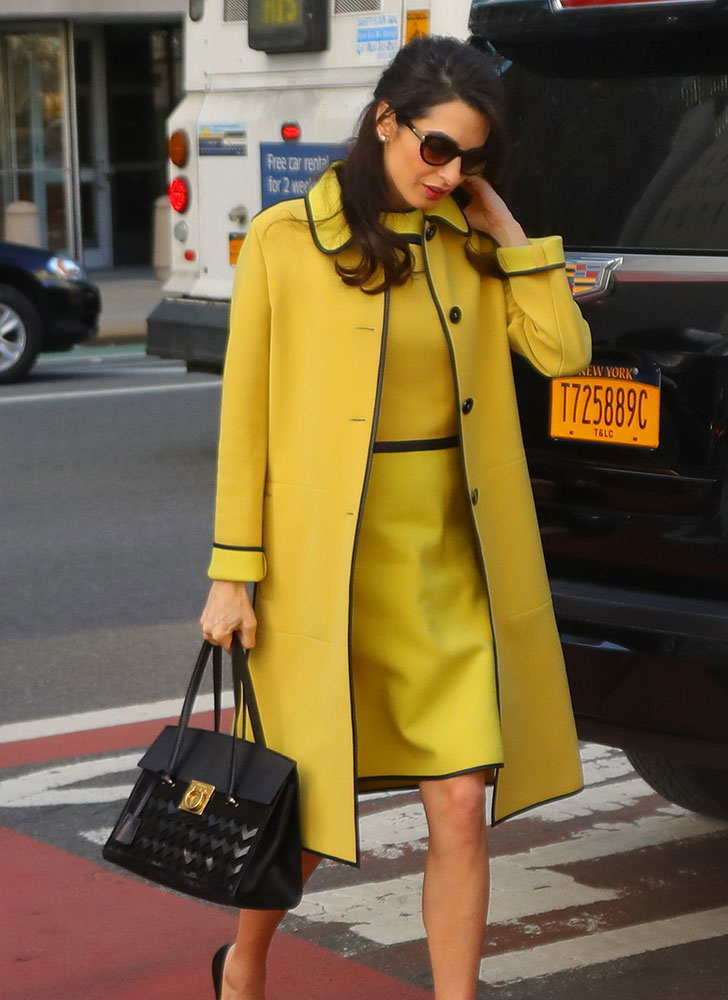 This is another designer bag that works especially well with a fancy business wardrobe: the Michael Kors Bancroft Bag.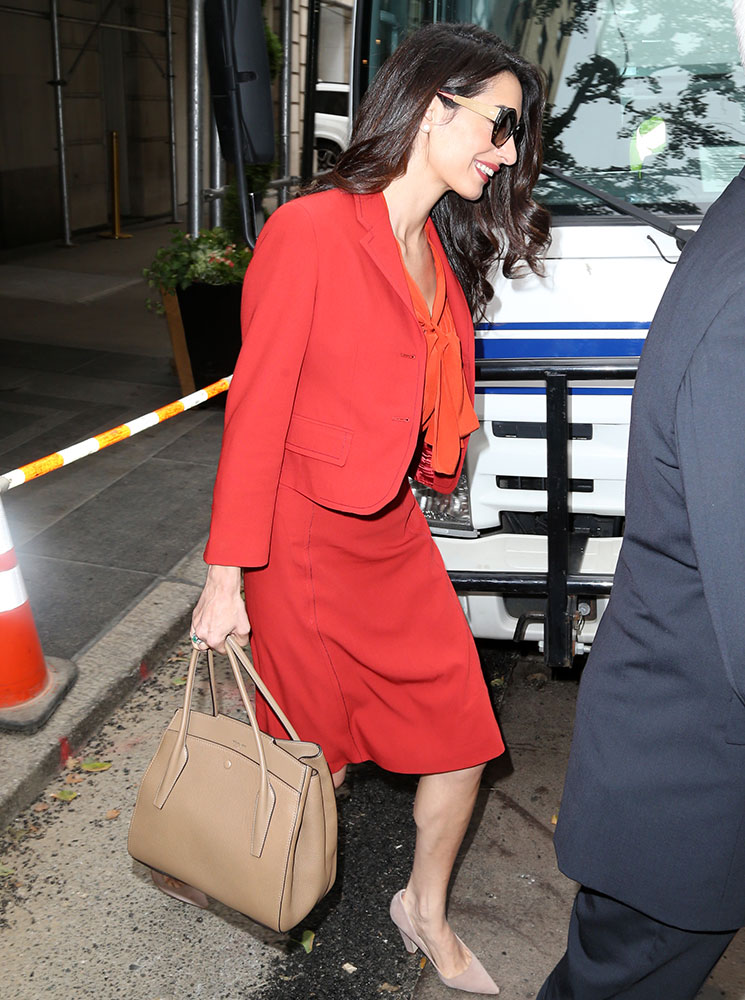 Here's Amal leaving her NYC apartment for another day at the office with a sumptuous, off-white Roger Vivier Pilgrim du Jour Bag.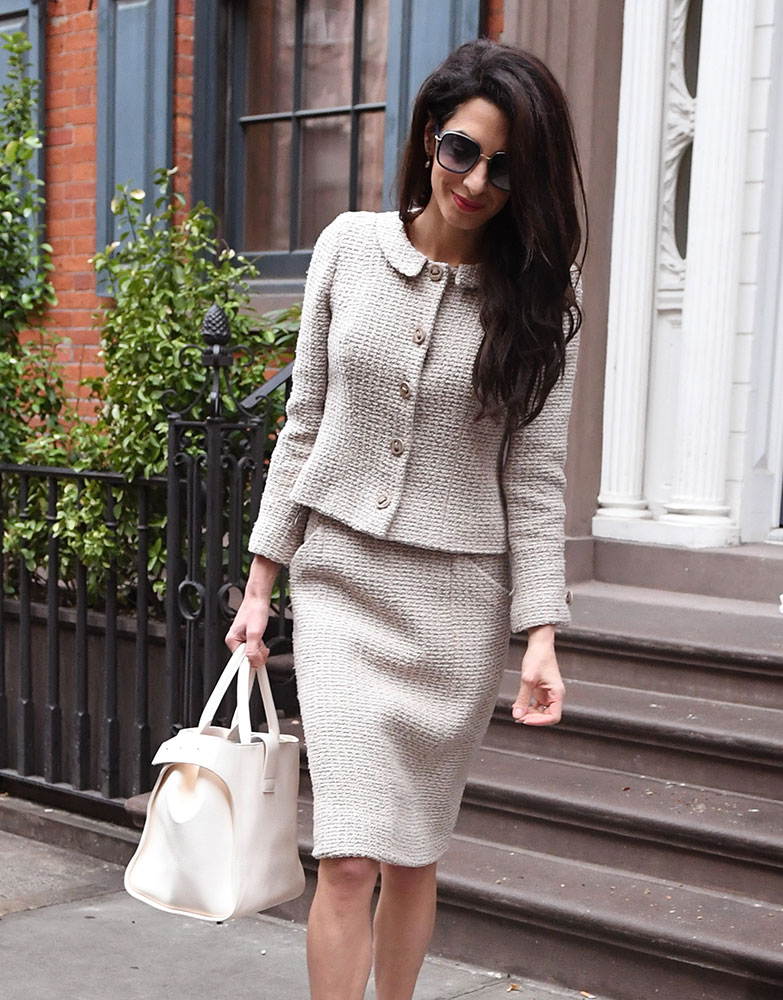 Finaly, here's Amal and George headed into Gare du Nord in Paris to take the Eurostar to London. Amal is carrying a playful floral Valentino Demilune Bag.