For the first time ever, fashion has presented itself in a mostly digital way (though select brands have moved forward with physical shows). One of the most refreshing aspects of the digital season was the models. Traditionally, model castings take hours and they are carefully curated by a team of individuals from a given brand. However, this season, many brands chose to forego the traditional model, instead tapping into their own staff to showcase the new collection.
At Burberry, the brand photographed its resort 2021 collection on various members of its staff, sometimes in front of their homes in London, according to Vogue. On its instagram page, the brand posted its lookbook images, introducing each employee and their department alongside details of the look. Fashion has long since had an inclusivity problem in more ways than one and seeing collections modeled on 'real people' is one of the most refreshing ideas to come out of quarantine, fostering both a sense of community and belonging.
I wanted to draw upon the familiar, the things that bring us comfort and strength. I returned to what first inspired me in the Burberry heritage house codes, like the check, iconic stripes and unicorn emblems, but revisited them with a new perspective, incorporating elements of both sophistication and street through the lens of the outdoors -Riccardo Tisci
As for the collection, with resort 2021, designer Riccardo Tisci explored archive styles, putting a celebratory focus on Burberry's rich heritage. The bags fit the bill, with Tisci presenting mostly neutral shades of black and beige, with heritage detailing like Burberry's classic check and quilted leather. A new mini bag appeared in the collection, called the Olympia pouch, it was clutched by models in both a quilted lambskin and vintage check. Fall carry over styles like a quilted leather Soft Cube bag and Burberry's logo canvas Pocket tote appeared as well. Check out the collection below.
[photos via Vogue Runway]
1 / 5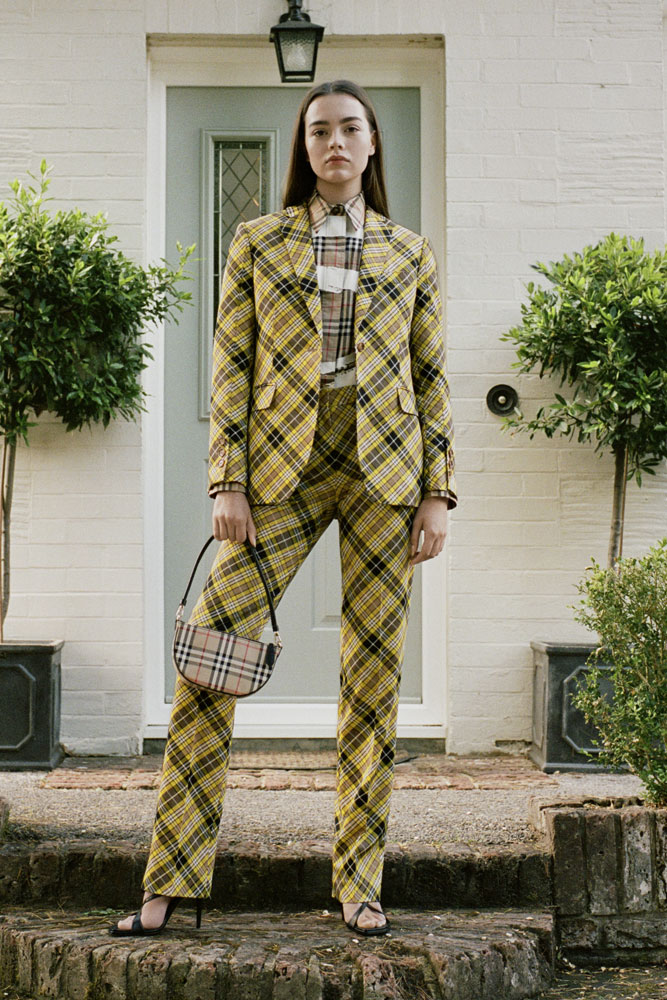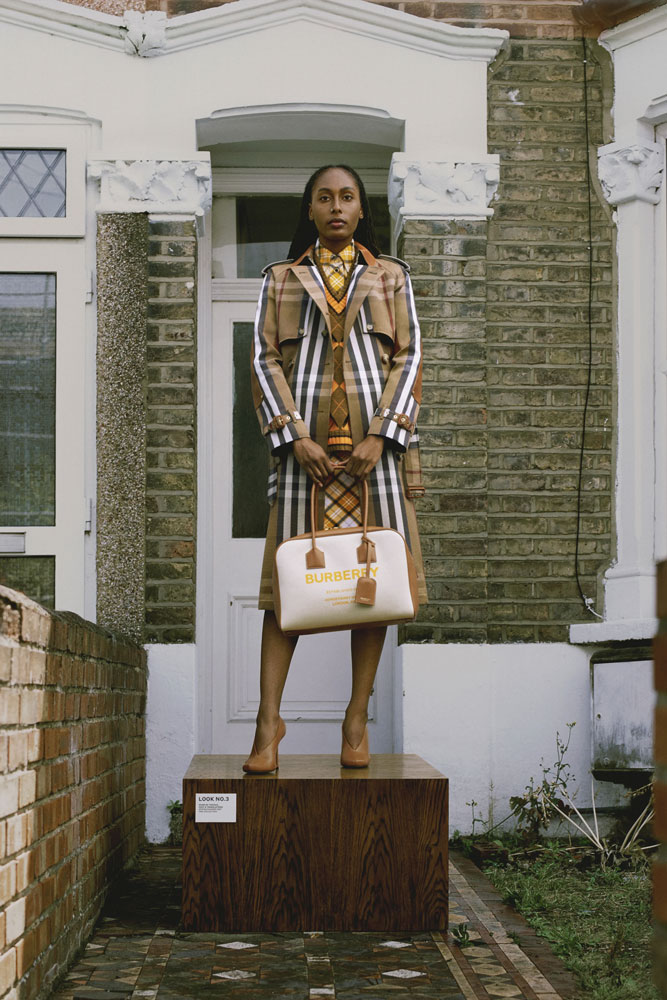 2 / 5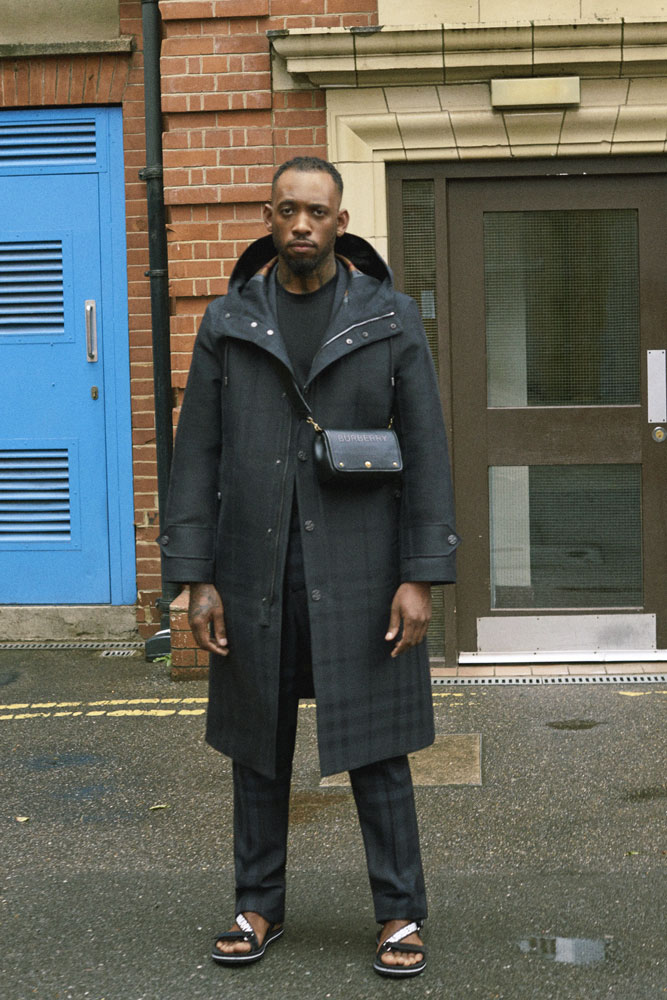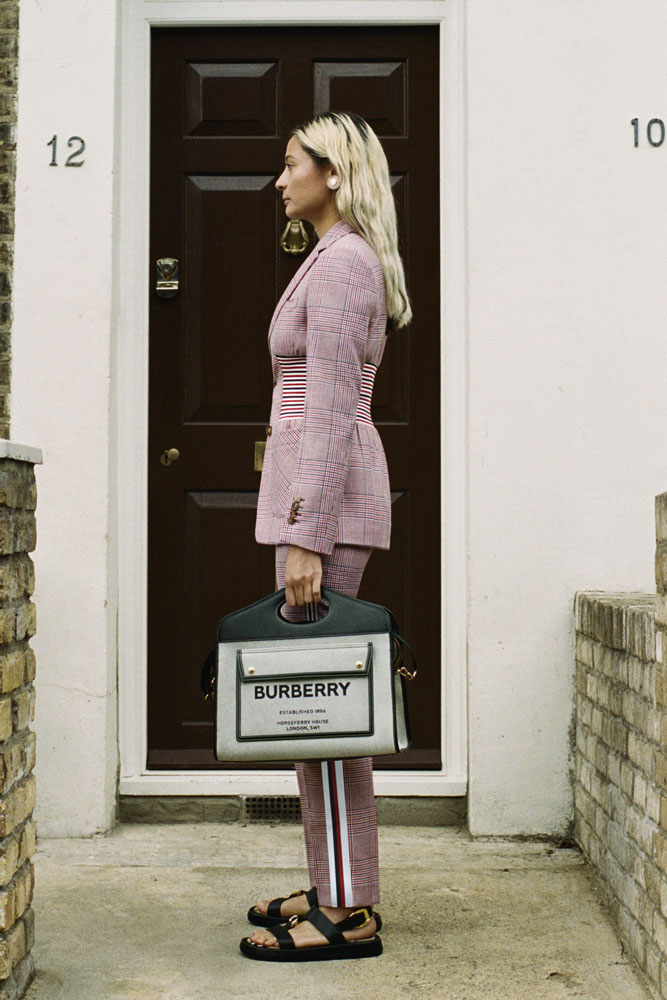 3 / 5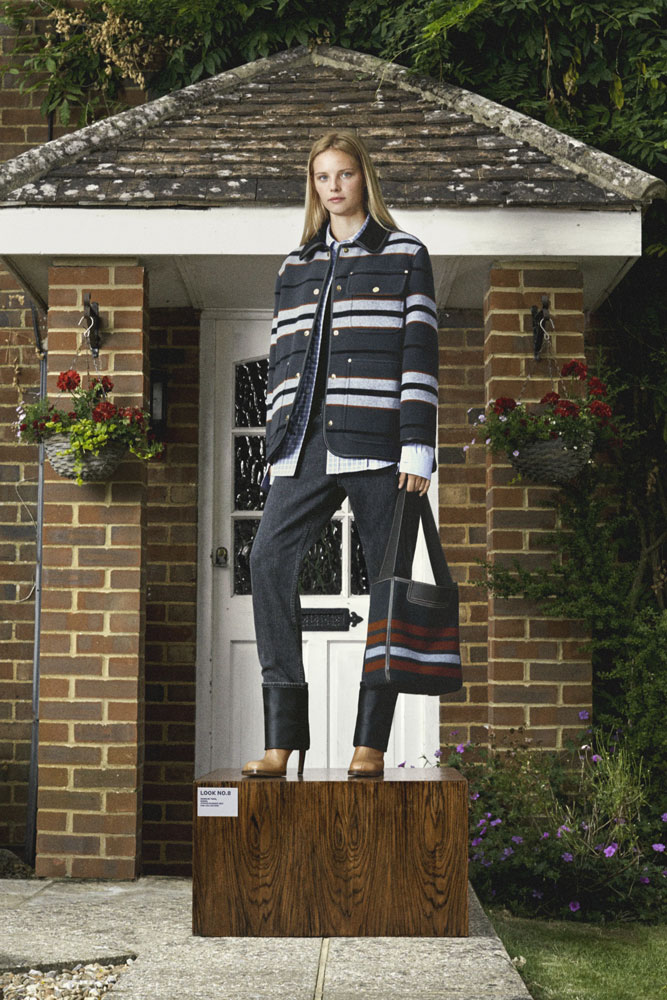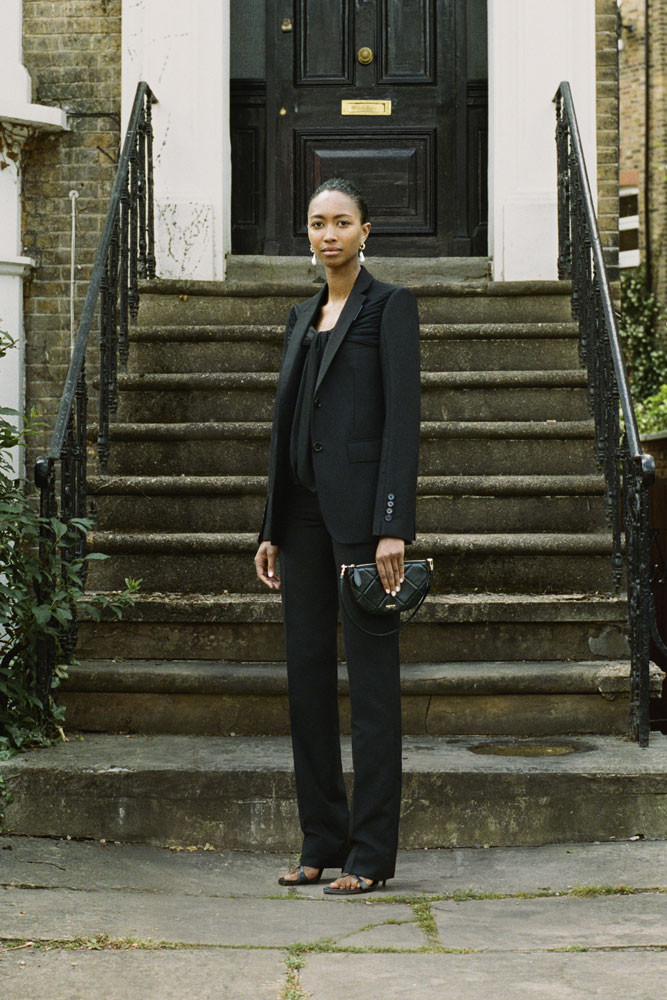 4 / 5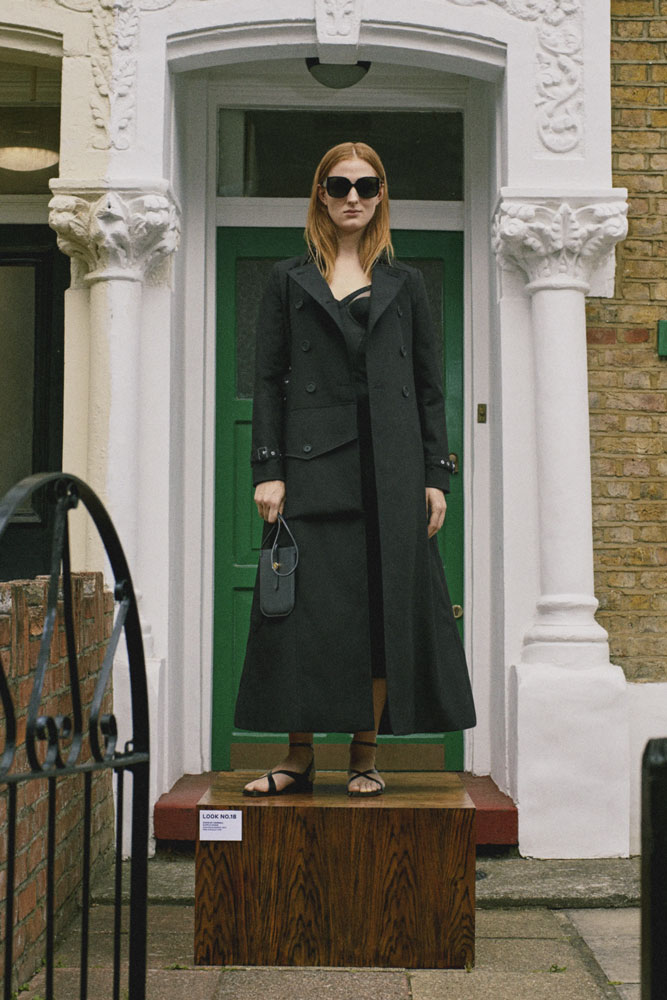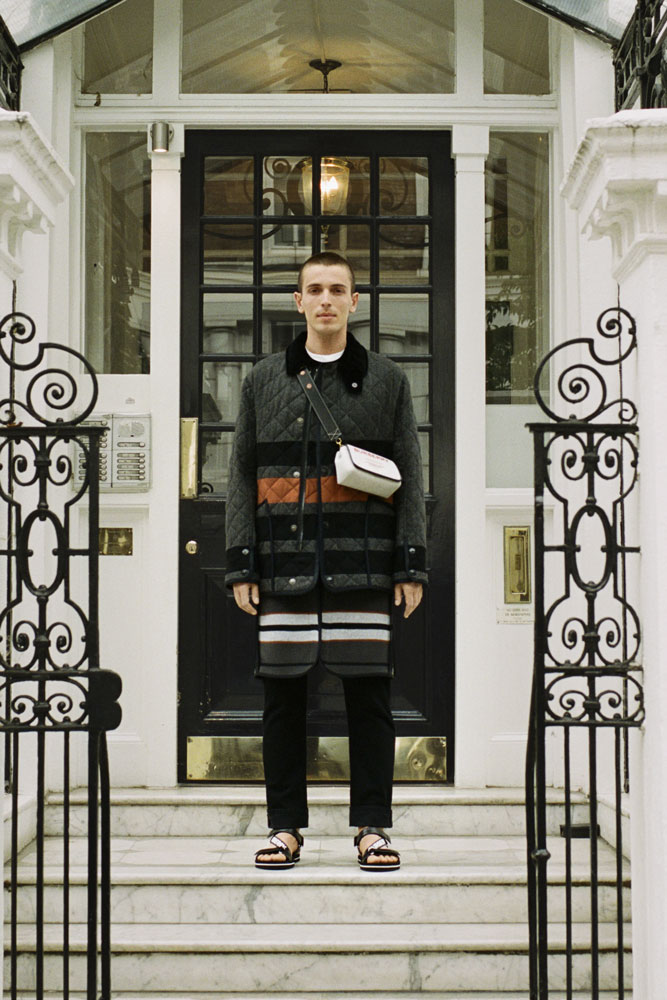 5 / 5