I distinctly remember getting my own suitcase for the first time. Macy's was having a big luggage sale and my mom decided that with all the traveling we did as a family it was time my sister and I carried our own suitcases. I think I was around 7—meaning my sister was 12—and I remember fighting over which color we were each going to get. For reasons unknown, we weren't both allowed to get black, and since my sister was older, she got black and I got forest green. Needless to say, I wasn't very happy, so when my sister tripped and fell over her suitcase walking through the mall with it, I laughed a little too hard. These days, I pay a little bit more attention to my travel accessories and am picky about not only the color, but the brand, style and durability. When I saw the Dior Oblique Travel Kit, I thought, "Oh man that is sooooo extra," and then, "I need it!"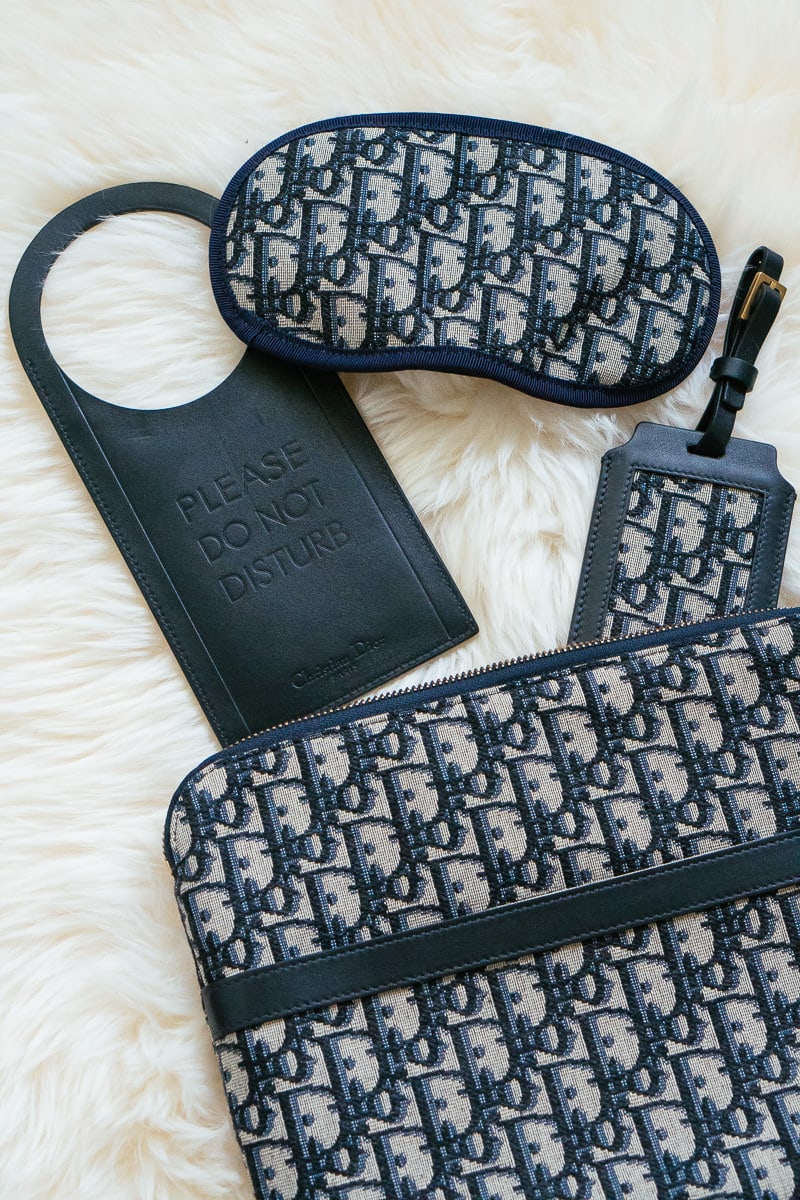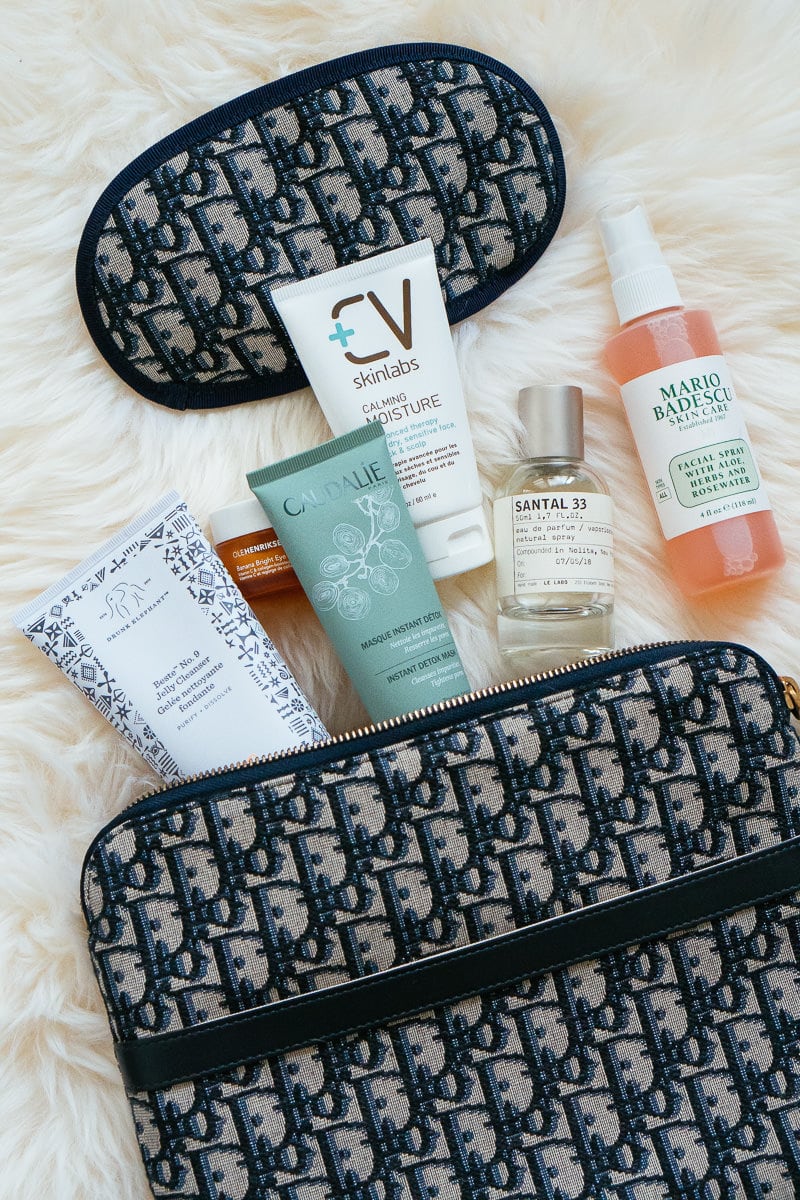 This travel kit comes with four pieces in total: a luggage tag, eye mask, and an insanely over-the-top 'Do Not Disturb' sign, which all fit into the adorable slim pouch, which has a slit pocket on the front exterior. The pouch is made of Dior Oblique jacquard canvas with calfskin leather details, and the overall dimensions are 11" x 8.5"
This pouch is perfect for toting all of my travel essentials, and though I am far from a light packer when it comes to shoes and accessories, I'm pretty good at streamlining my beauty products and only bringing my musts! Read on to see what products I bring with me when I travel and why I can't live without them.
1 / 6
Drunk Elephant Beste No. 9 Jelly Cleanser
If I'm minimizing my skincare routine there are a few things I must always do, no matter what, and obviously washing your face is on the top of the list. If I don't bring makeup remover this cleanser is amazing because it's super gentle and you can double wash with it to ensure all the makeup, oil and dirt from the day are gone like the wind.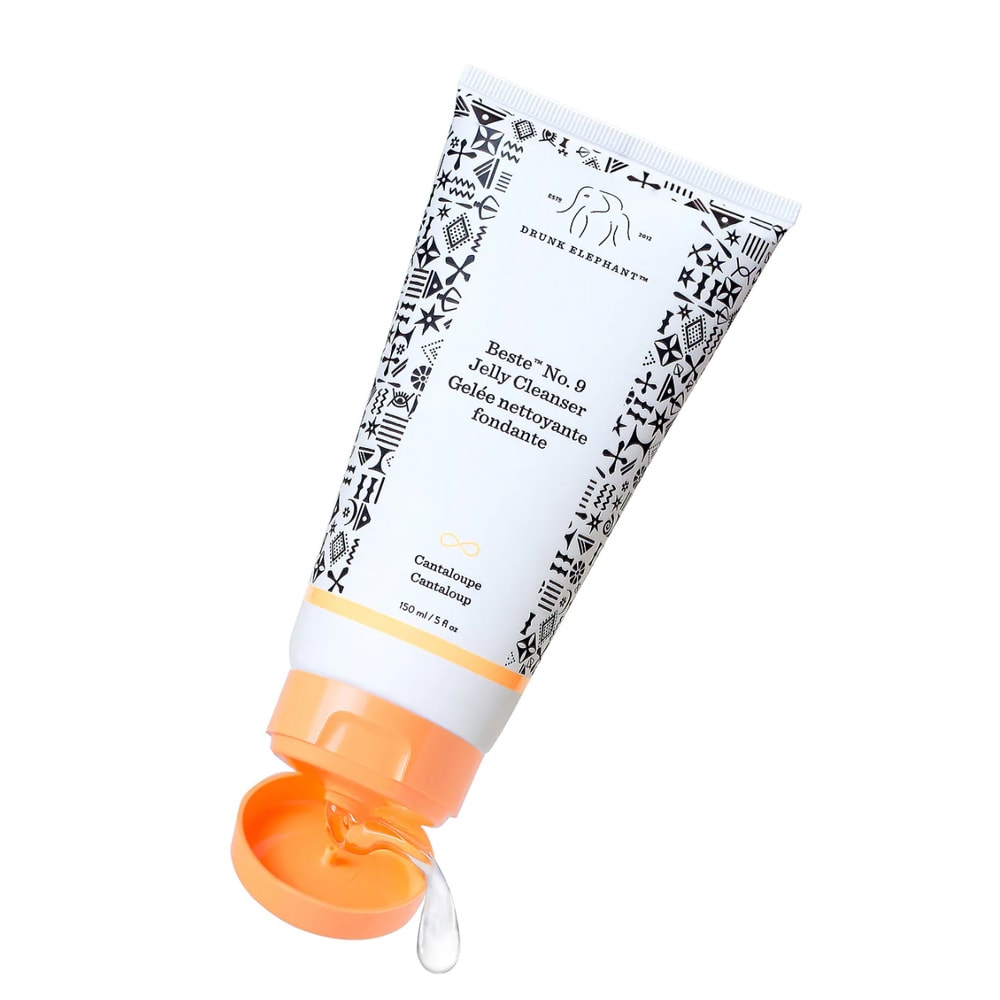 2 / 6
OLEHENRIKSEN Banana Bright Eye Crème
Eye cream. It's another 'can't leave home without,' especially when traveling, which often means long flights, layovers and little sleep. This one is the best because it's lightweight so it lays really nicely under makeup and it makes my dark circles disappear.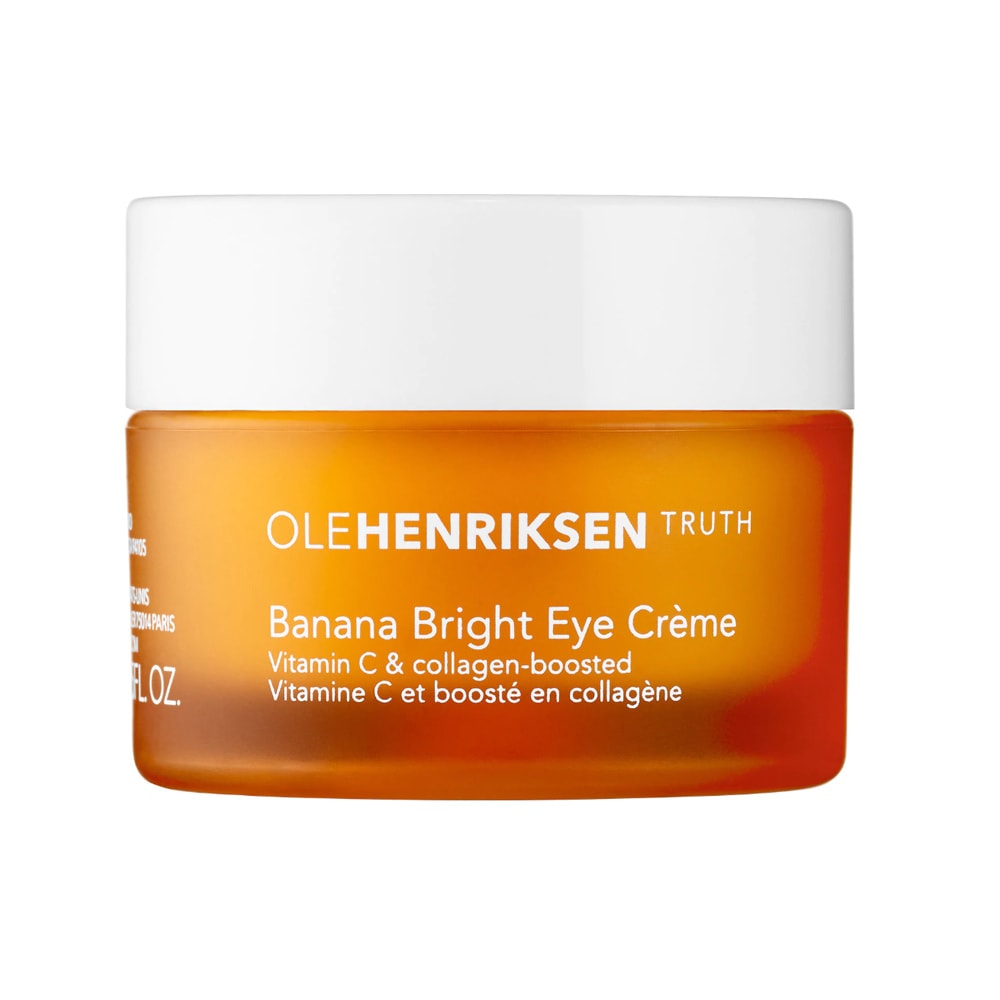 3 / 6
CV Skinlabs Calming Moisturizer
This stuff absolutely SAVED my skin. I had terribly dry, cracked and peeling skin around my mouth and chin to the point where it was flaking off—gross, I know—but this stuff really works and I swear by it. Traveling can really wreck havoc on your skin, especially if you're prone to problems, so this one is a must.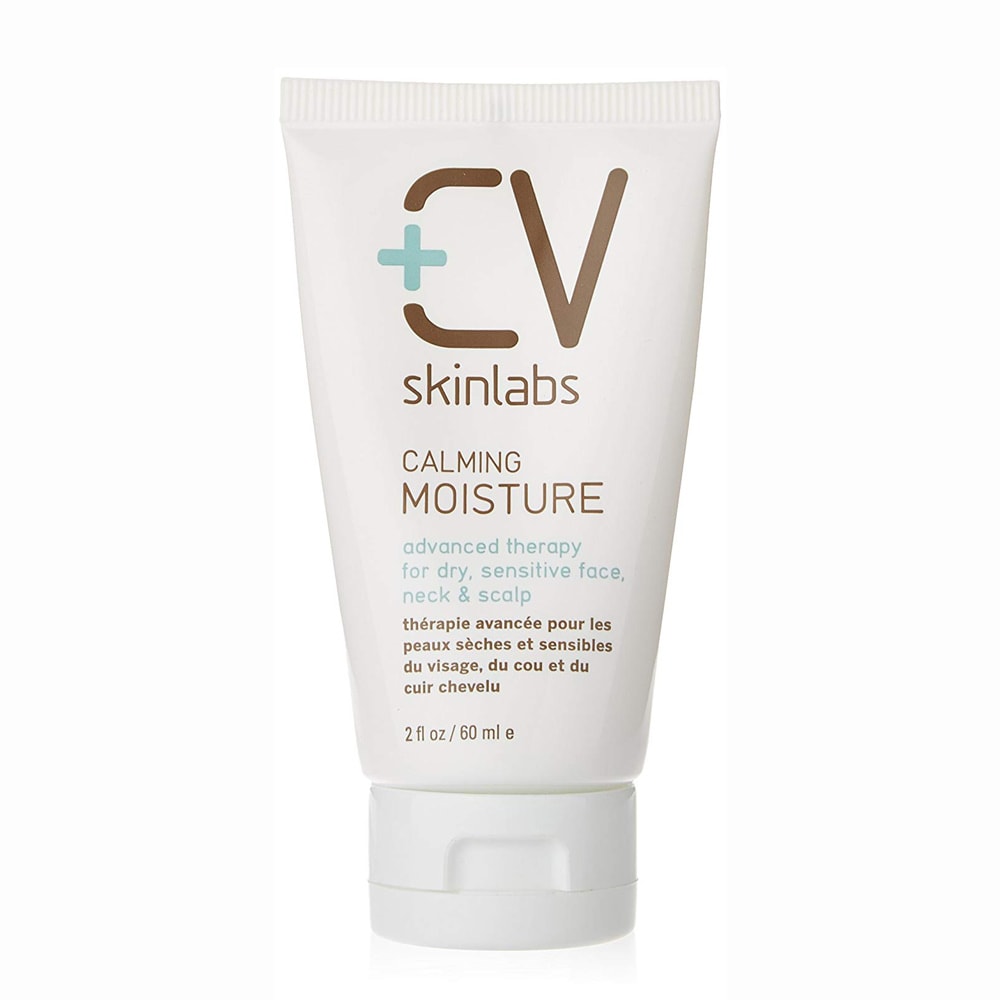 4 / 6
Caudalie Instant Detox Mask
I always bring a good mask with me when I travel, especially when I'm going to a place that's hot and sticky where I'll be sweating with makeup on or wearing sunscreen. My pores tend to get clogged and this mask is great for doing exactly what it says—detoxing!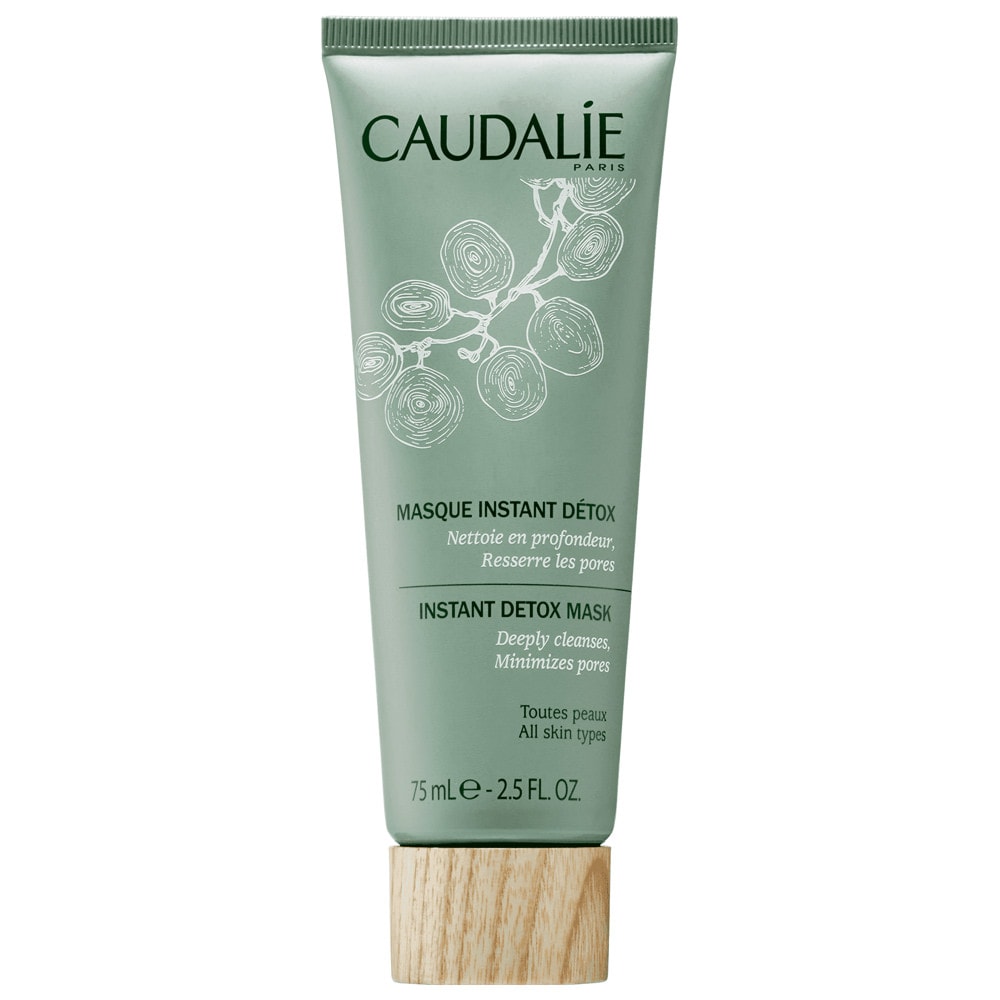 5 / 6
Mario Badescu Aloe, Herbs & Rosewater Facial Spray
This stuff actually works wonders. It's great for hydration and I love using this on the beach when I'm hot and sticky, but it also creates a fresh, dewy glow if you spray it over makeup, and for only $7, it's something everyone should have in their travel pouch!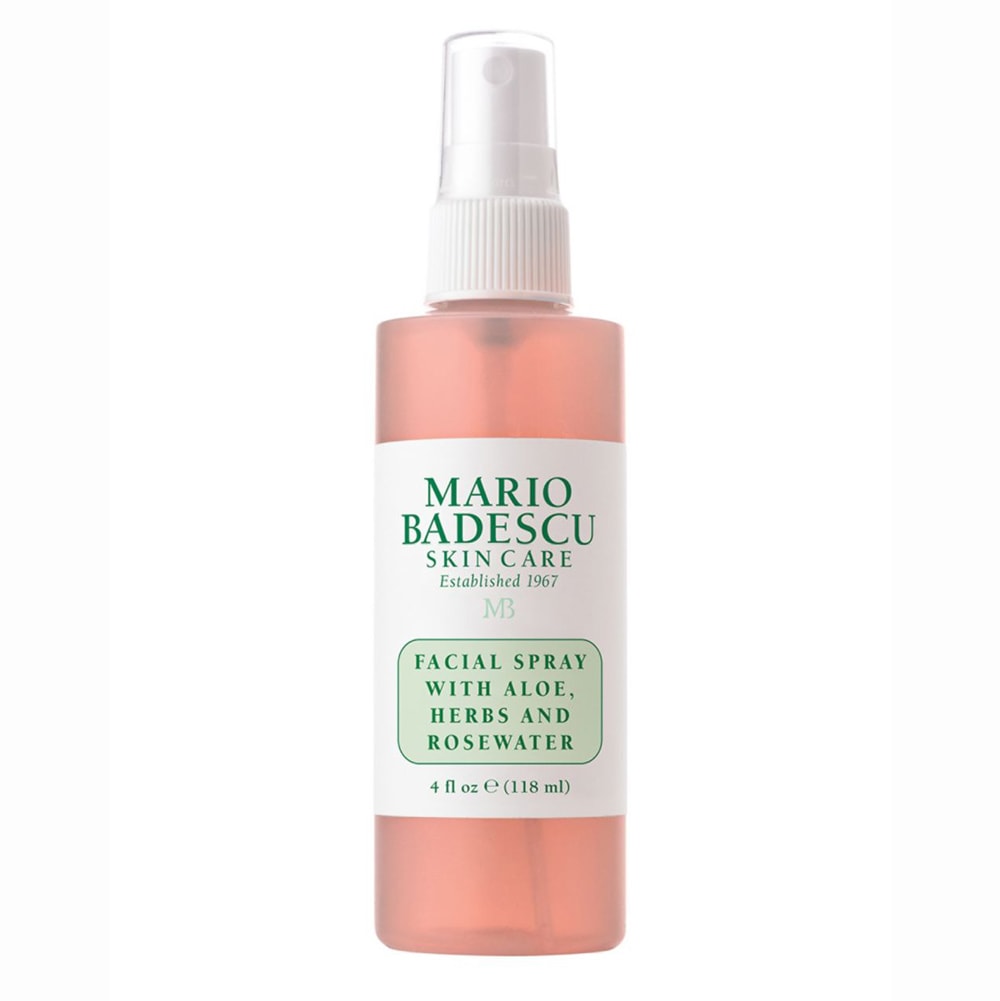 6 / 6
Le Labo Santal 33
Like every other fashion girl in New York City I am obsessed beyond words with Le Labo's cult favorite fragrance Santal 33. Though I am not alone in worshipping this musky, insanely-addictive scent, my infatuation is well warranted. Whenever I'm wearing this I get compliments on it. Everyone from my Aunt to the cashier at my local Pret-A-Manger, to a stranger on the street has told me how amazing I smell when wearing Santal. If you've never tried it for yourself I assure you it is well worth the price tag.