This reader has one of the most stunning and diverse Hermès collections we've ever seen
Last month, you saw the resurgence of the @PurseForum account on Instagram, and we asked YOU to share your snaps with us. We've loved scrolling through your #BagsofTPF tags and seeing all of your stunning collections, so keep it at. You just might see your photos on @PurseForum or here on PurseBlog!
Jacqueline, better known as @j_que_, on the 'gram, caught our eye with her many Hermès Constance bags. A self-described fashion-loving mom, Jacqueline loves sharing her daily outfits with over 10,000 followers. Upon further investigation, we saw that her collection was so much more than her beautiful Constance bags. Not only does she love a good classic Constance, but she also has collected her fair share of Birkins and Kellys, as well as some timeless Chanel bags. She told us that she loves the versatility of a Hermès or Chanel bag because it's easy to incorporate them into her casual mix of high/low fashion. We just can't get enough of her classic pieces and chic, casual cool style, and we needed to find out more about her.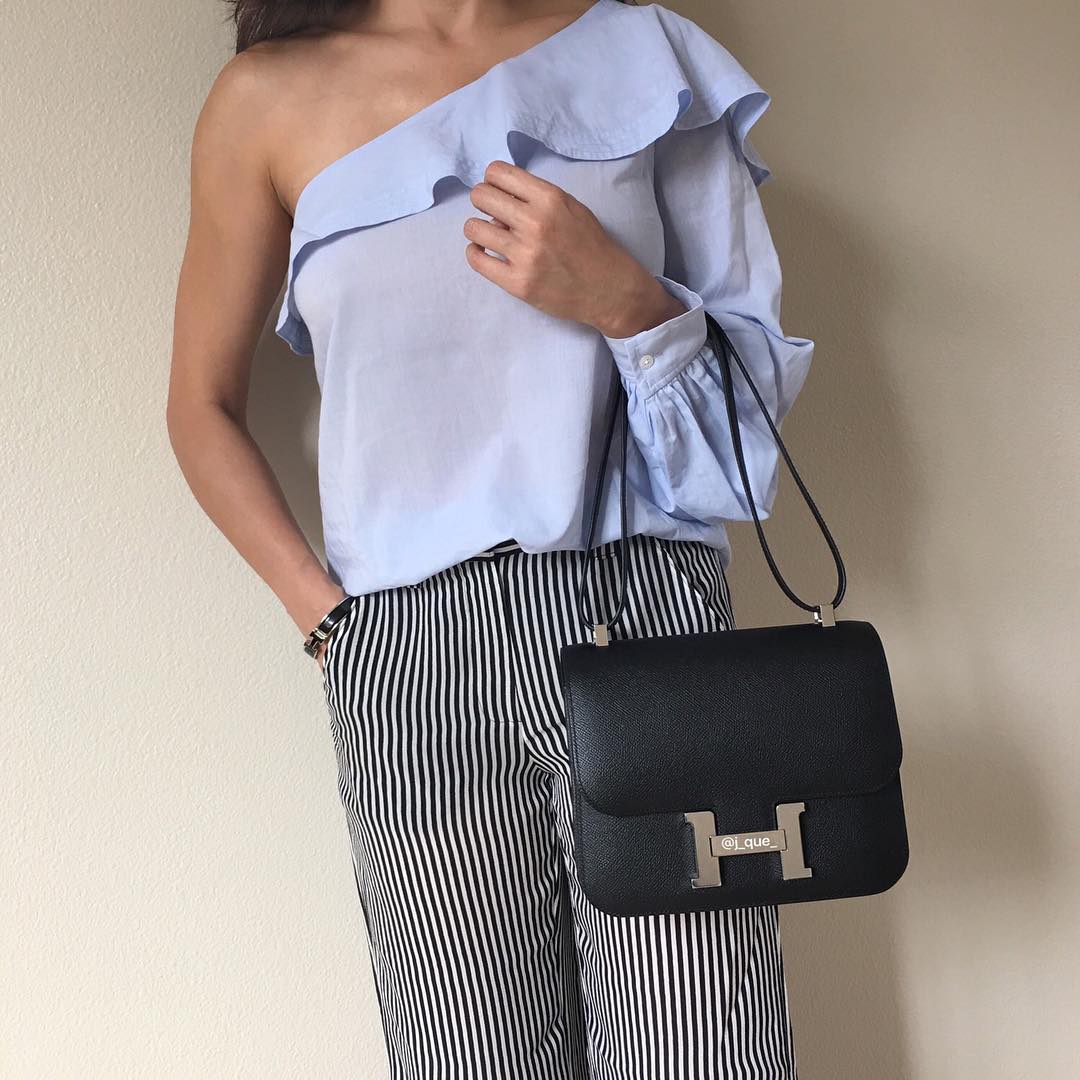 PurseBlog: Why do you love handbags?
Jacqueline: Oh the magic of a handbag...it's definitely the icing to any outfit! On top of that a bag is a form of self-expression and personal style that allows us to express ourselves in many ways. By personalizing our bag with a bag charm, keychain, or scarf we each have our own way of showing off our personality. There's something for everyone, from classic styles like Chanel or Hermès to spunky styles with fringe & studs. A bag, in my opinion, is a girls best accessory.
PB: What was your first designer bag and how old were you when you got it? Why did you want that bag?
J: Wow, this seems a life time ago...my first bag was a Dooney & Burke bucket bag. I was about 15 years old and I used all of my allowance and babysitting money to get it! D&B was the hottest brand at the moment...well at least among the girls at my high school!
PB: Which bag is your favorite and why?
J: This one's easy...my favorite bag is my special order Bleu Electrique Birkin 30. I absolutely love blue bags and this one encompasses all of my favorite blue hues from Hermès, bleu electrique, bleu nuit and bleu sapphire. With such a beautiful fusion of blues it's no surprise that this is my favorite bag! To me, the bag is even more special because it was my first special order. I was able to customize & pick out all of its specs. This bag is my baby and it goes along with my casual chic style.
PB: What is the oldest bag you have in your closet? Would you ever part with it and if not, why?
J: My oldest bag in my closet would have to be my Chanel Diana. It's also my very first high end designer bag that was given to me by my husband (boyfriend at the time). It is by far the most carried and favorite of my Chanel bags. I just love everything about it... the size, color, shape, and the craftsmanship, it truly can't be compared to the ones today. This bag is so sentimental to me that's why it'll be staying around for a very long time.
PB: What is the next bag you plan to get and why do you want it?
J: I'm super excited for my special order bag I have coming from Hermès! I've been waiting 13 months for it and I'm hoping that it will come very soon! Fingers crossed!
PB: Do you typically purchase bags that you've wanted for a while, or are you more of an impulse shopper? Do you see it, love it and buy it immediately?
J: I'm going to have to say both! When I'm purchasing a high end bag like Chanel or Hermès I'm a little more calculated with my purchase because of the price point of these bags. I want to make sure that it's exactly what I want before I buy it. But on the other hand, when I see a bag that's just screaming my name I just can't help myself! I have to take it home! A girls got to have balance in her life ya know?! ;)
1 / 20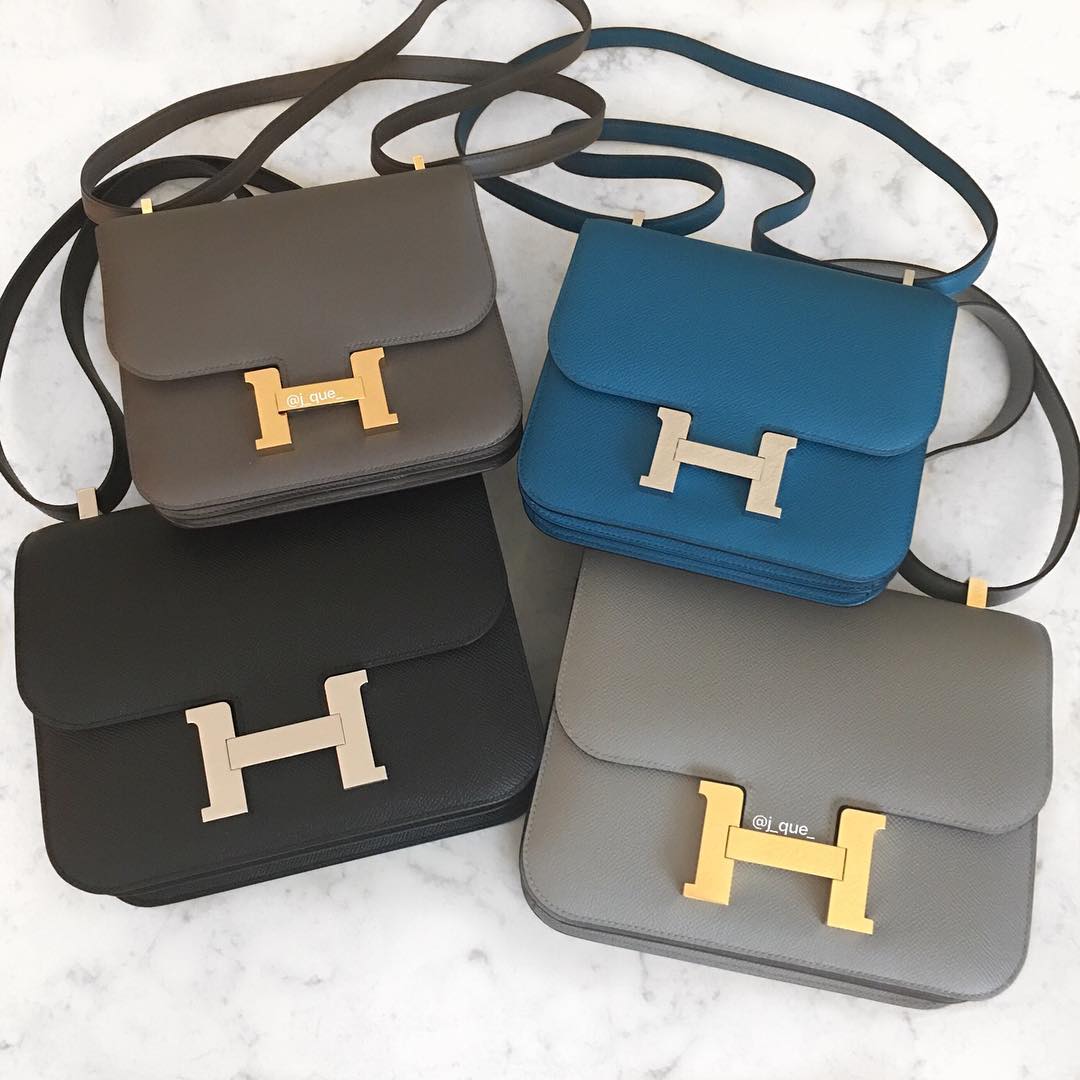 2 / 20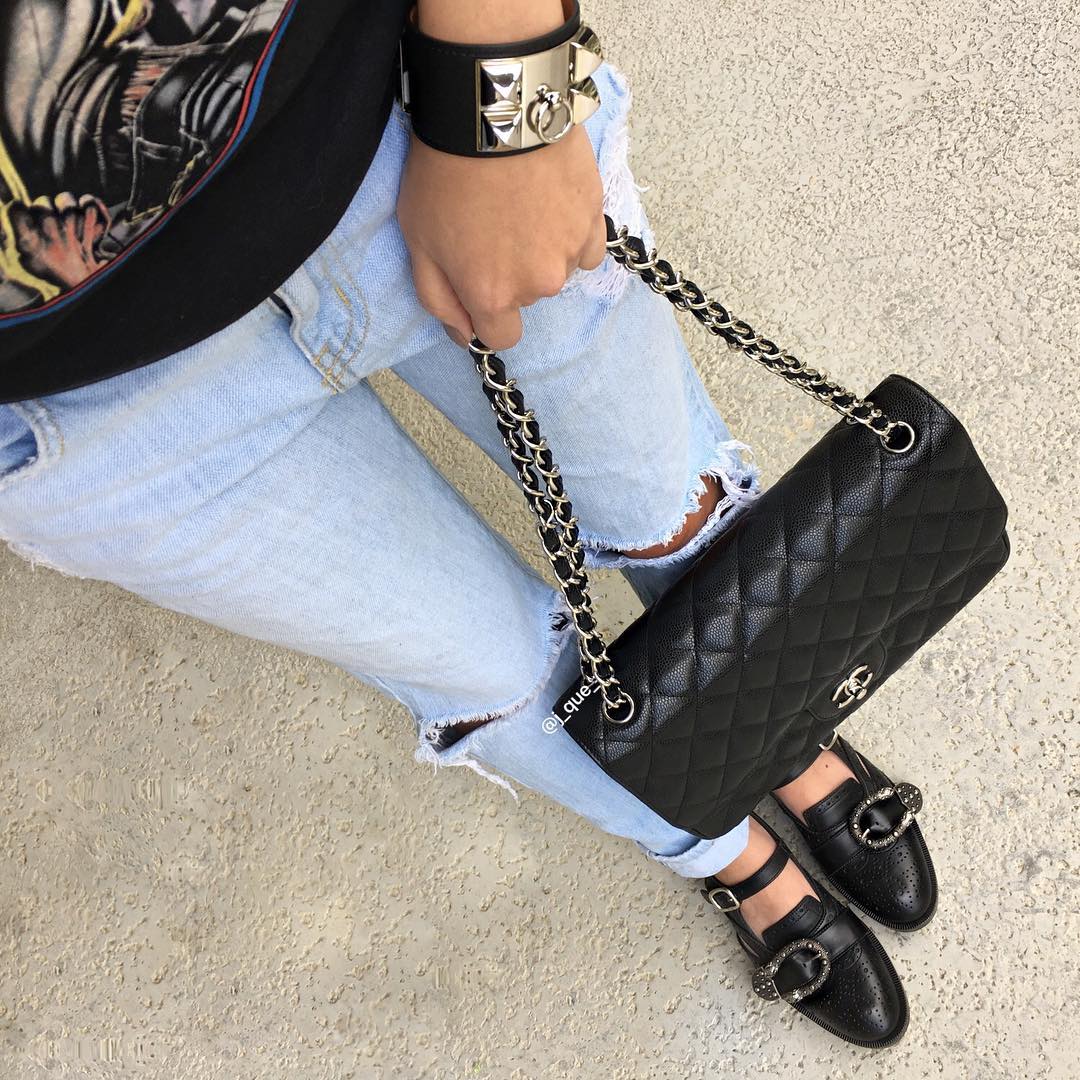 3 / 20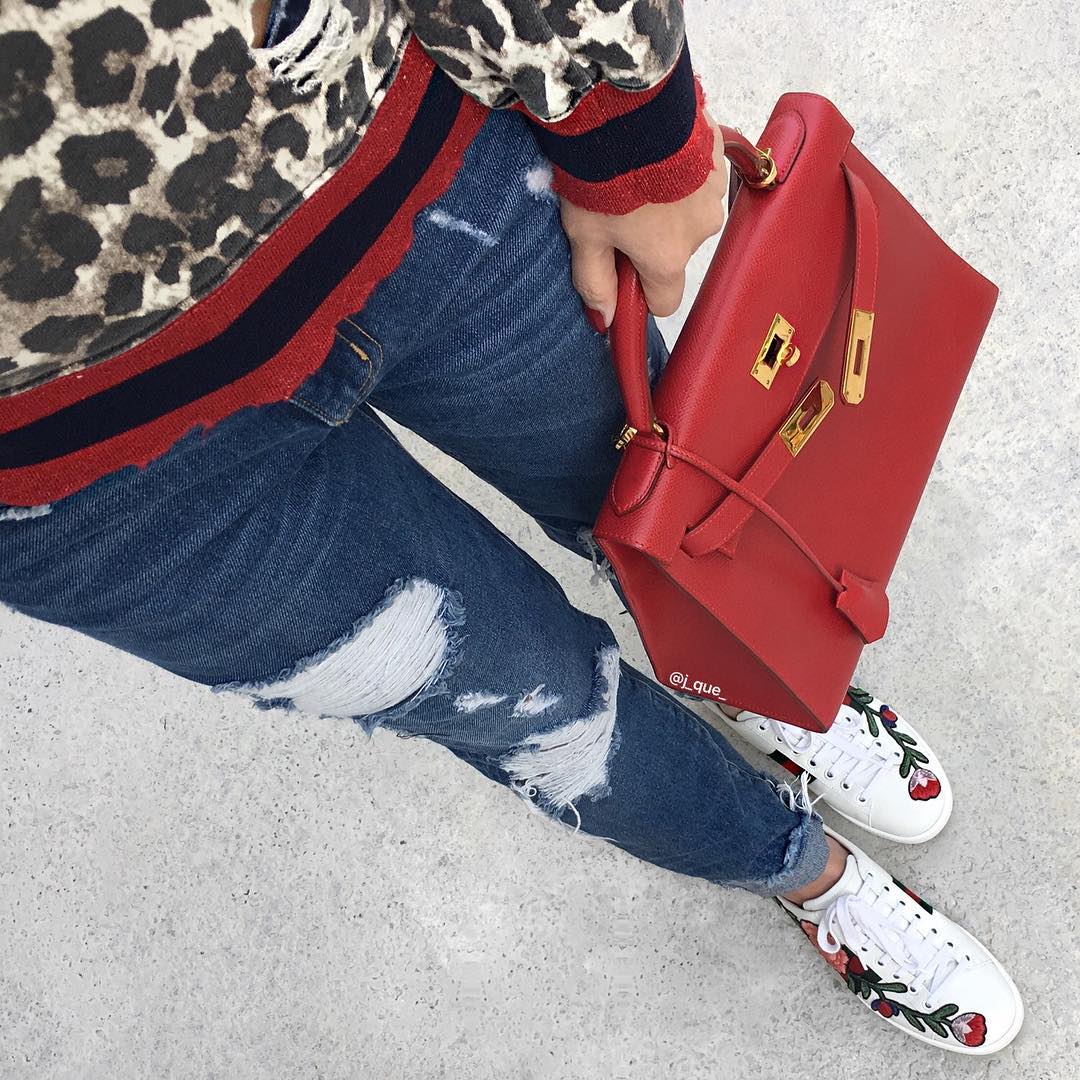 4 / 20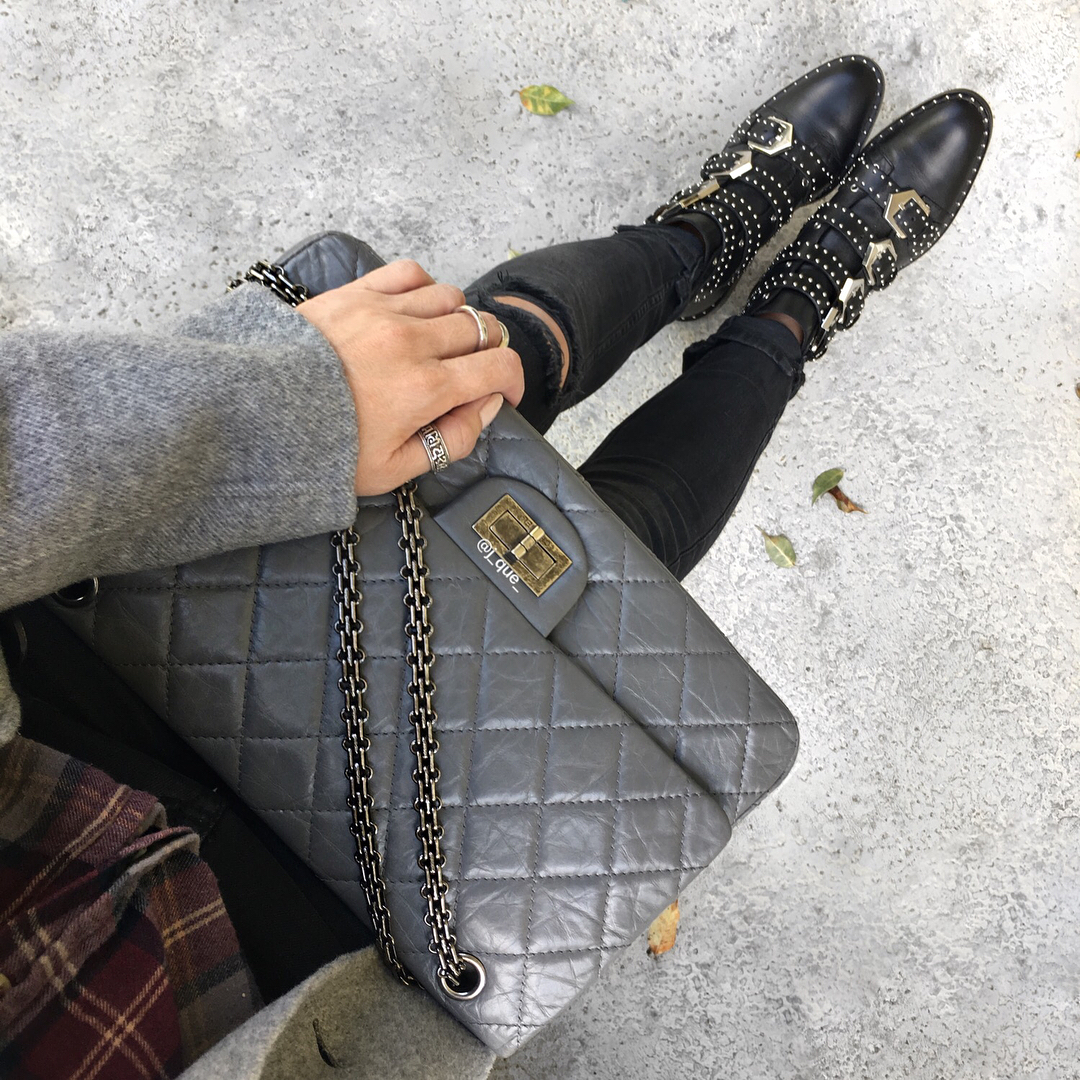 5 / 20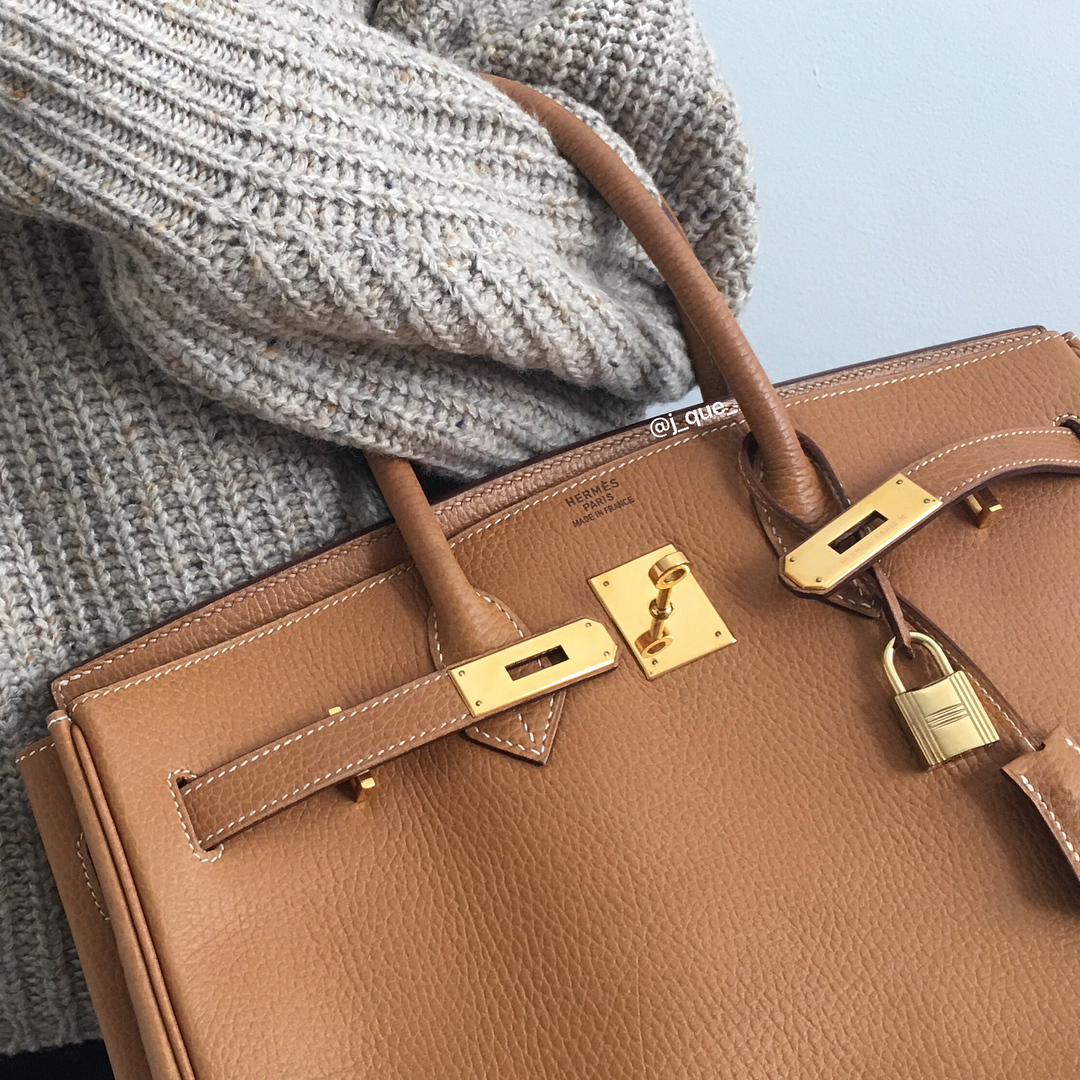 6 / 20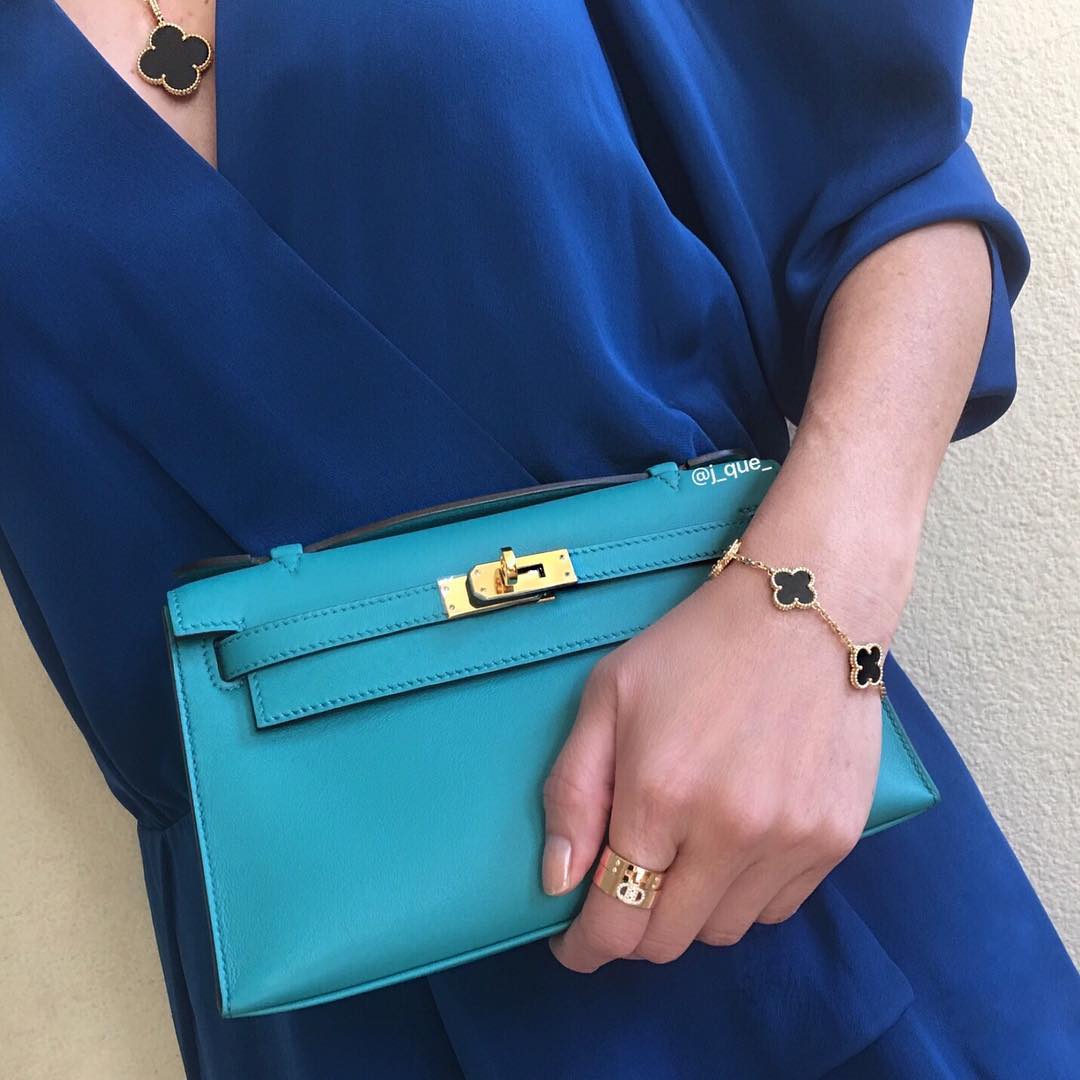 7 / 20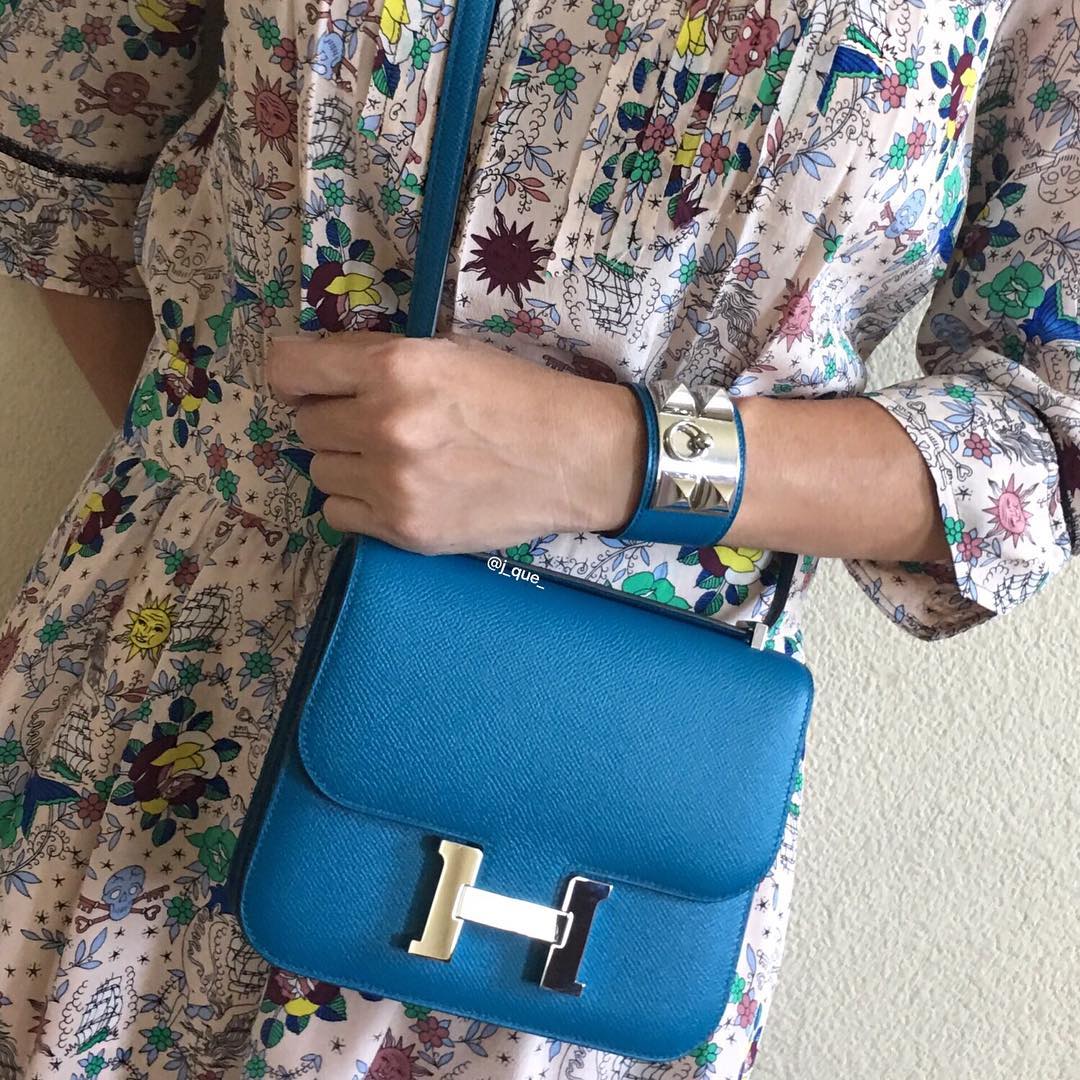 8 / 20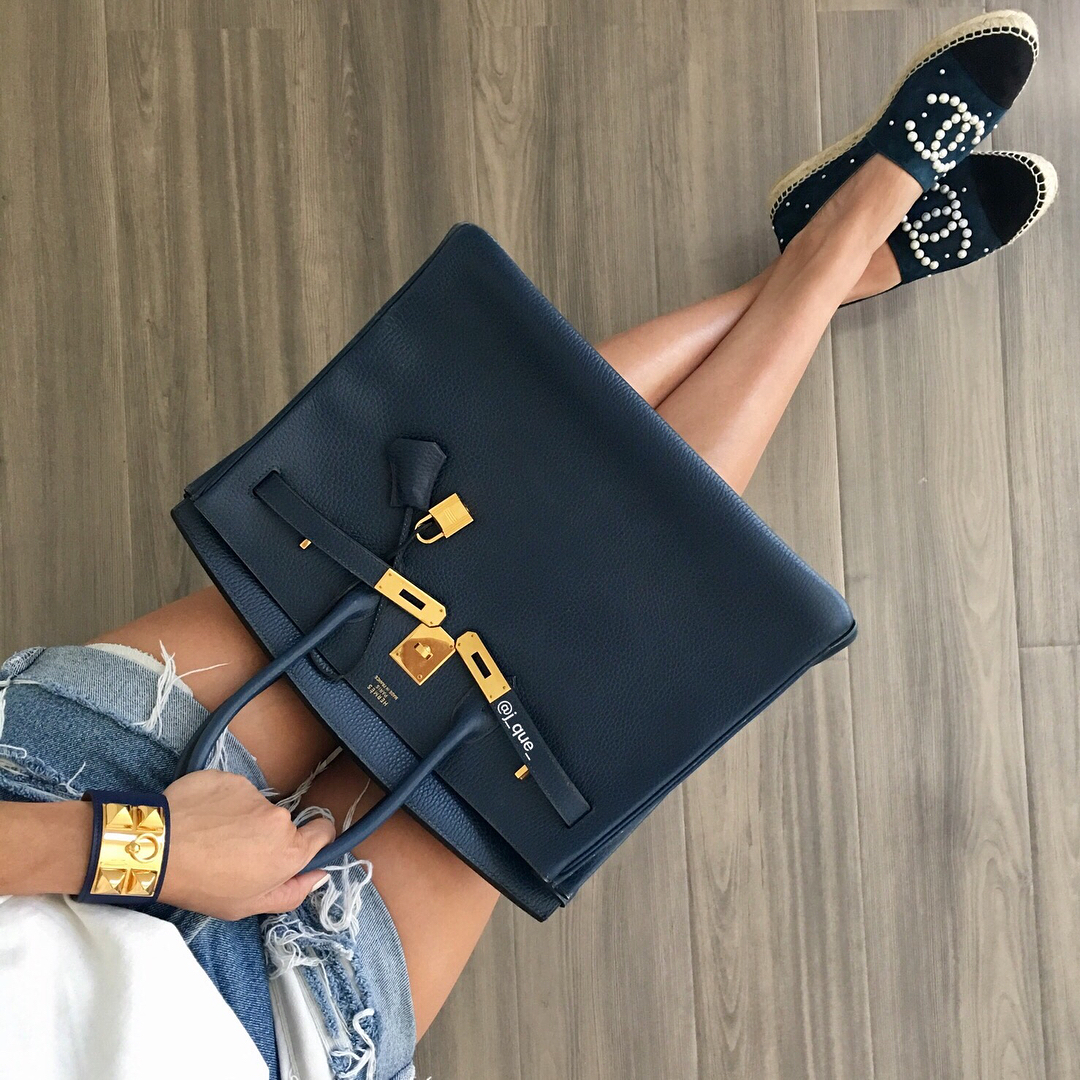 9 / 20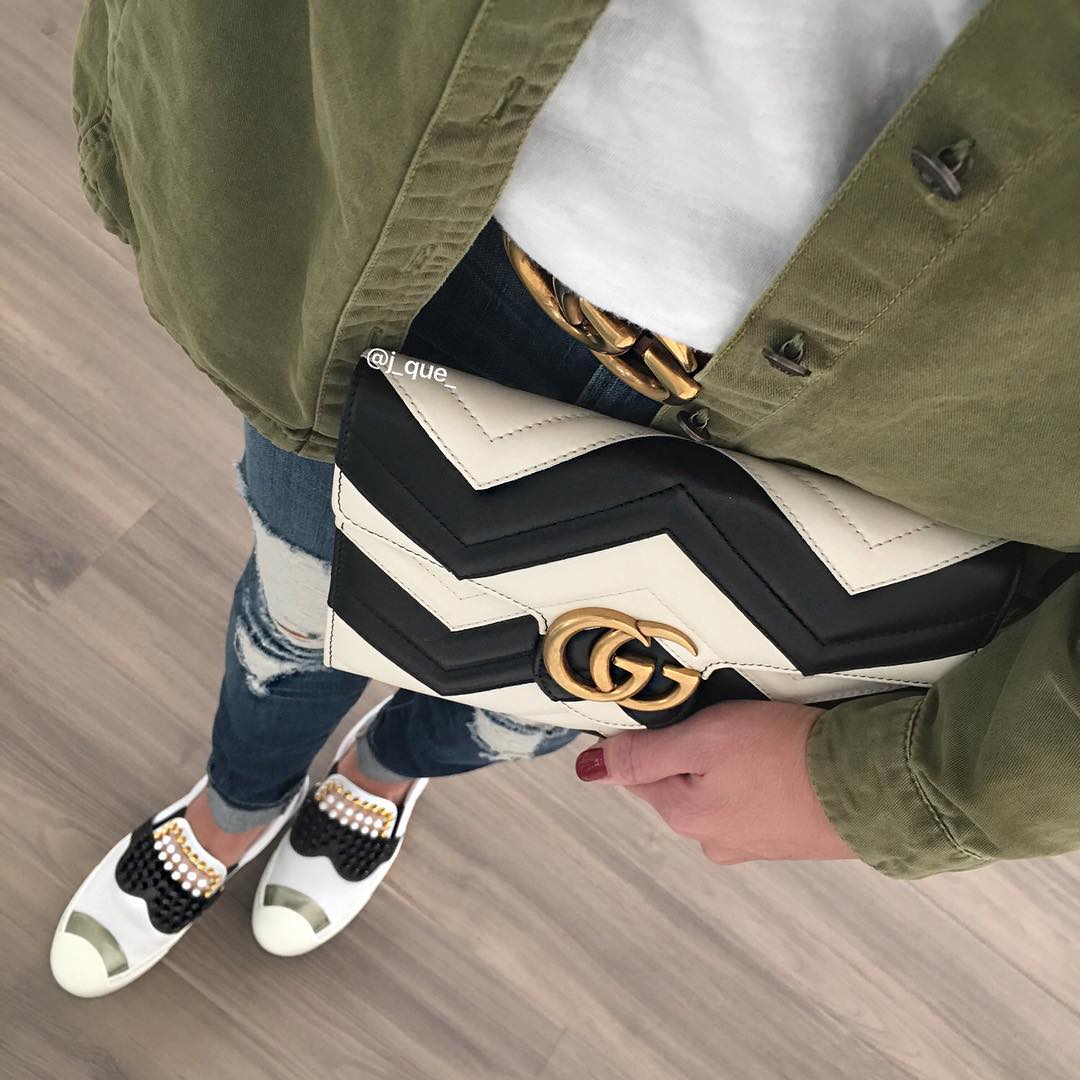 10 / 20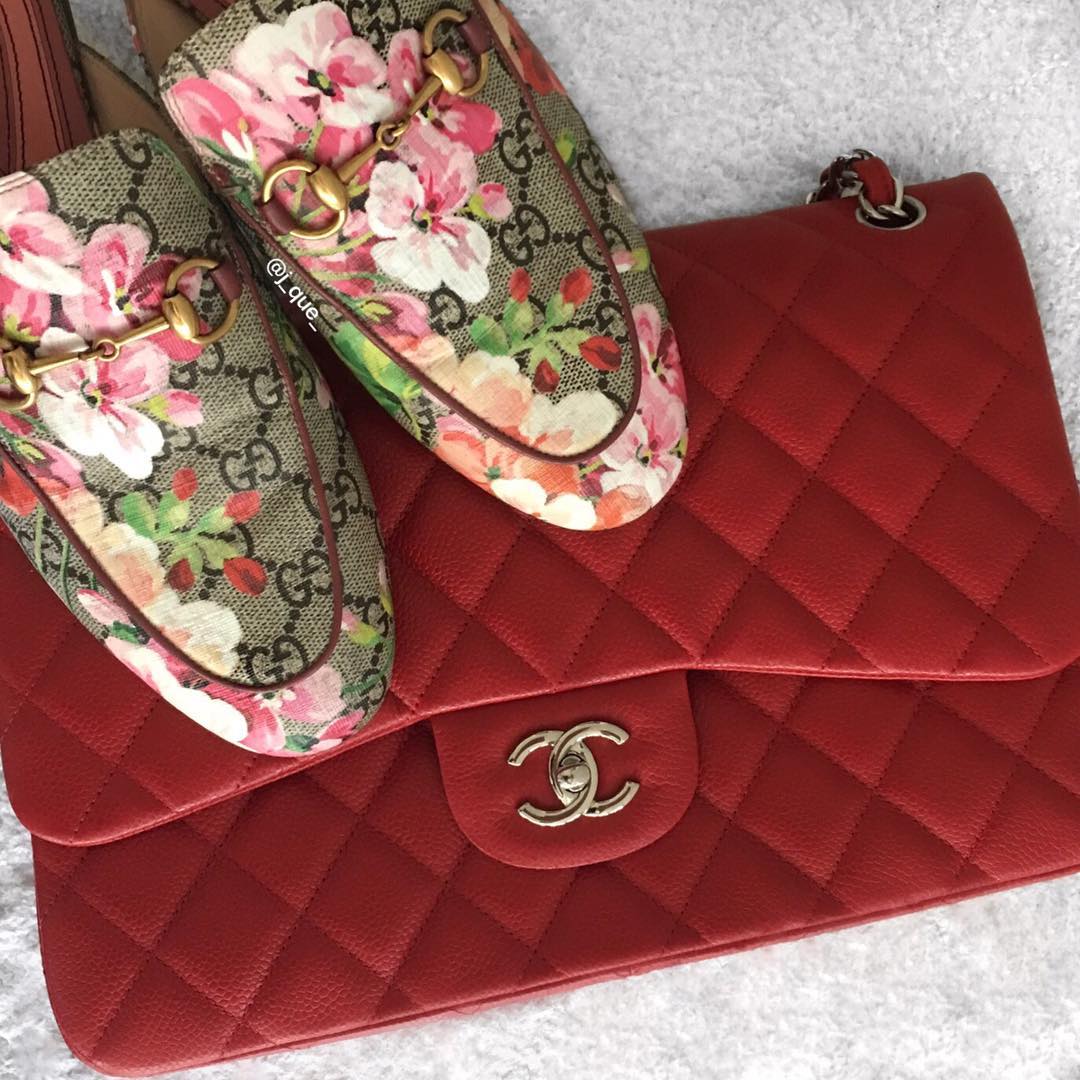 11 / 20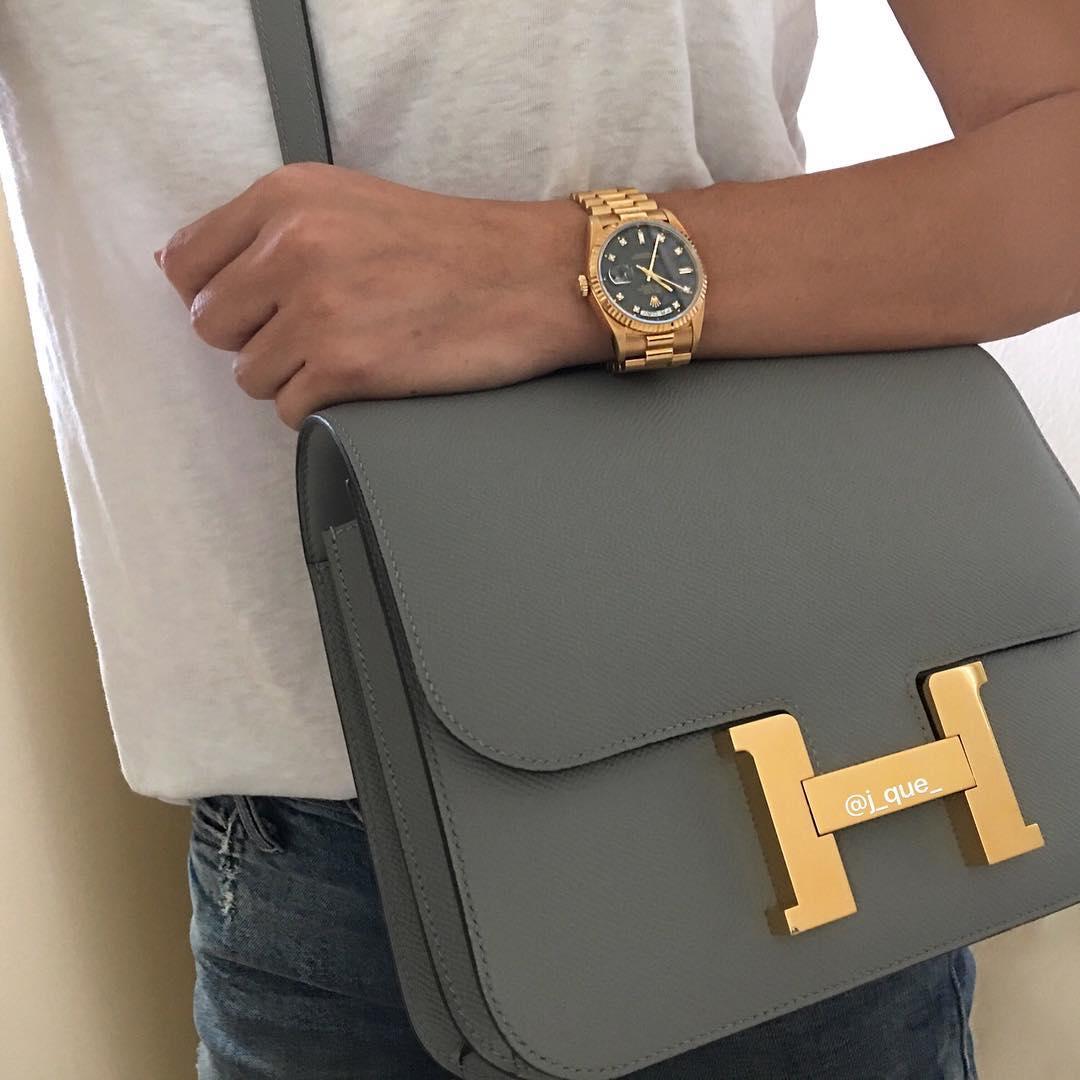 12 / 20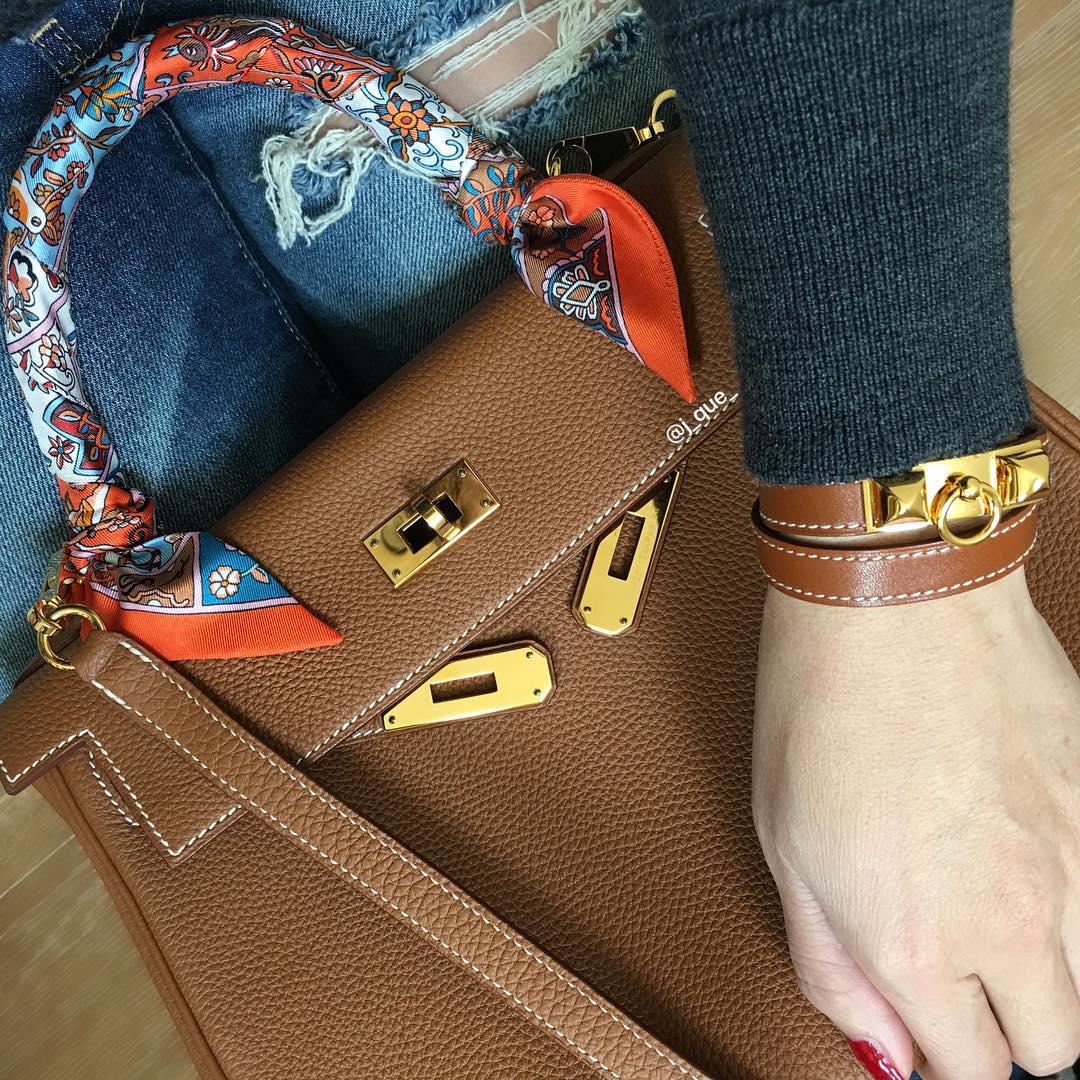 13 / 20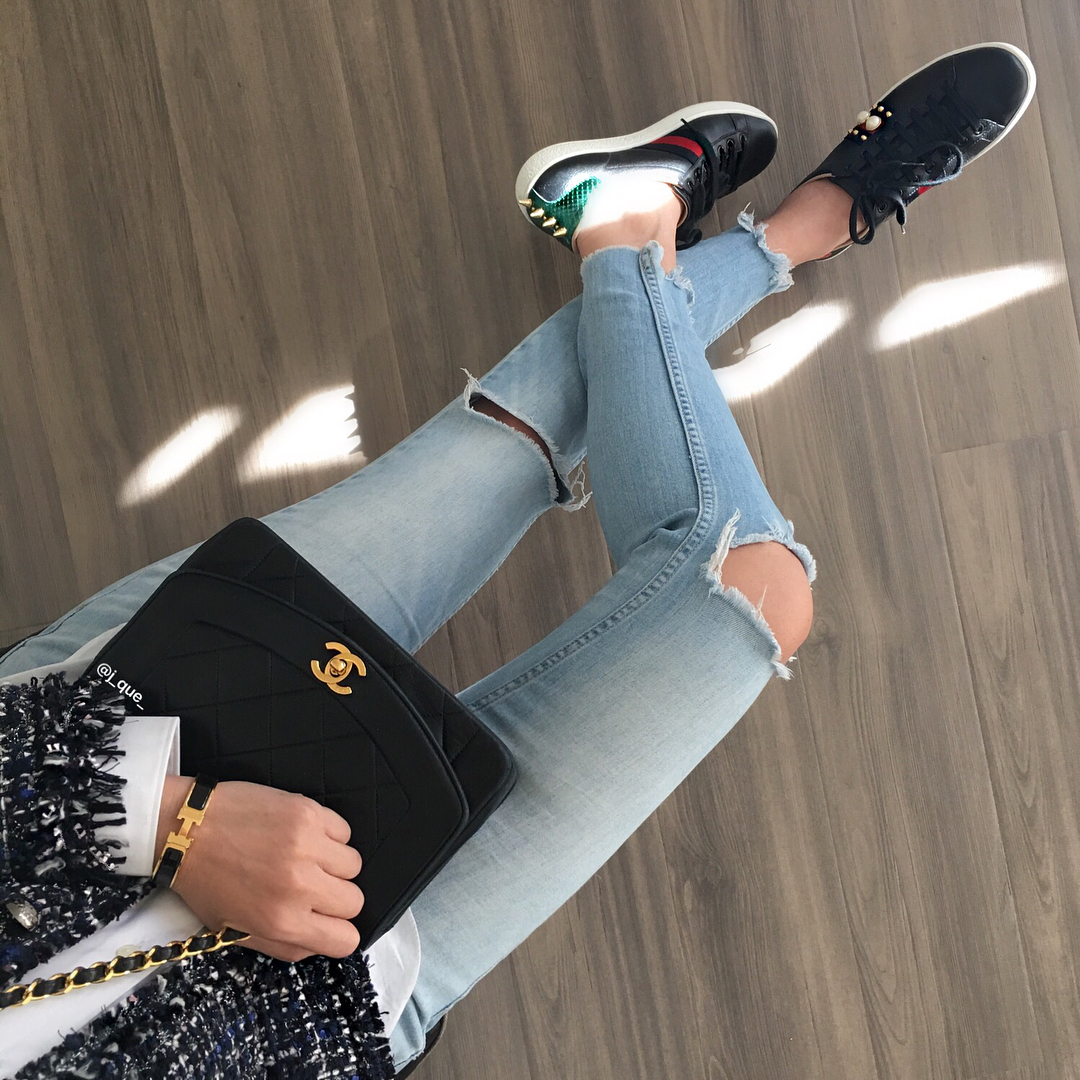 14 / 20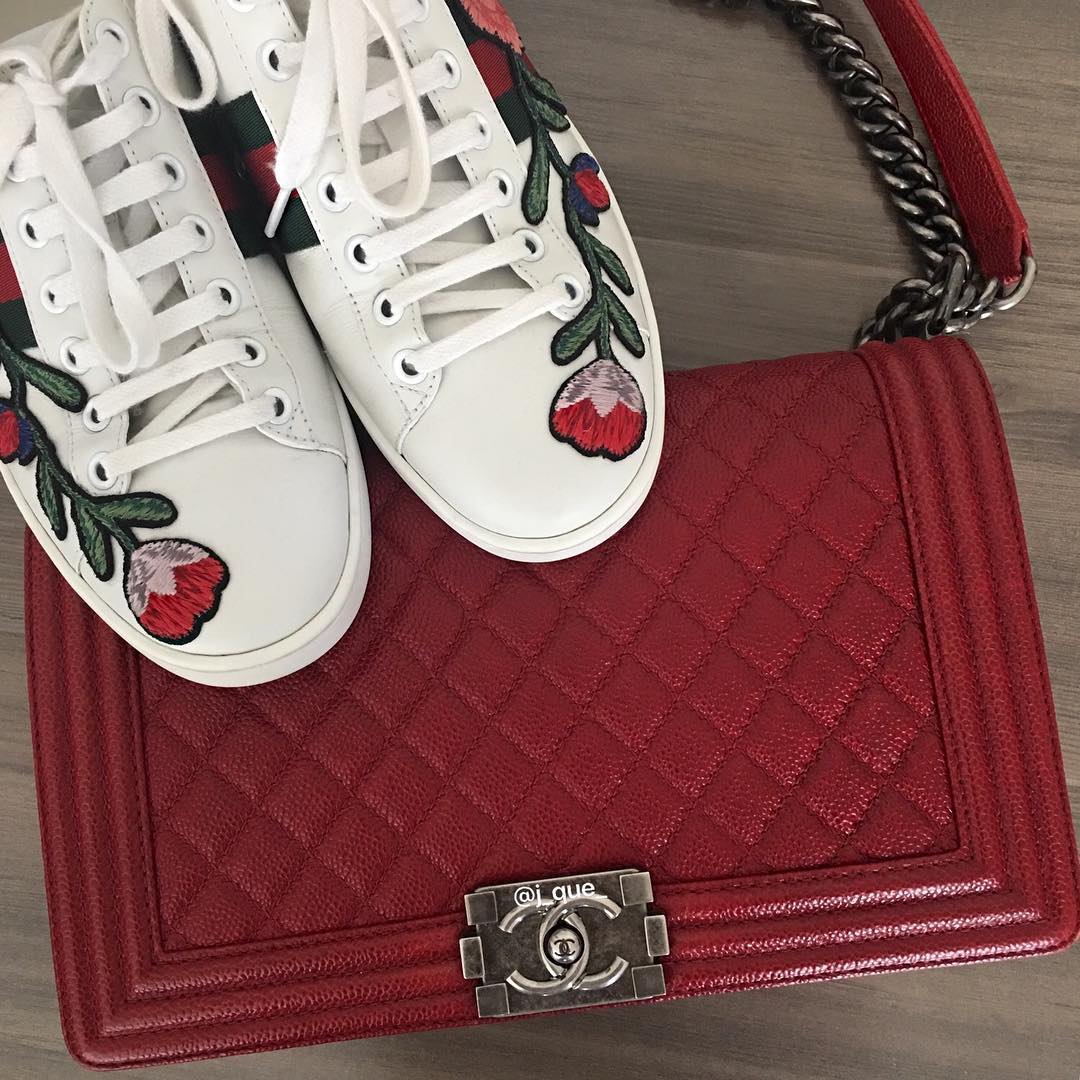 15 / 20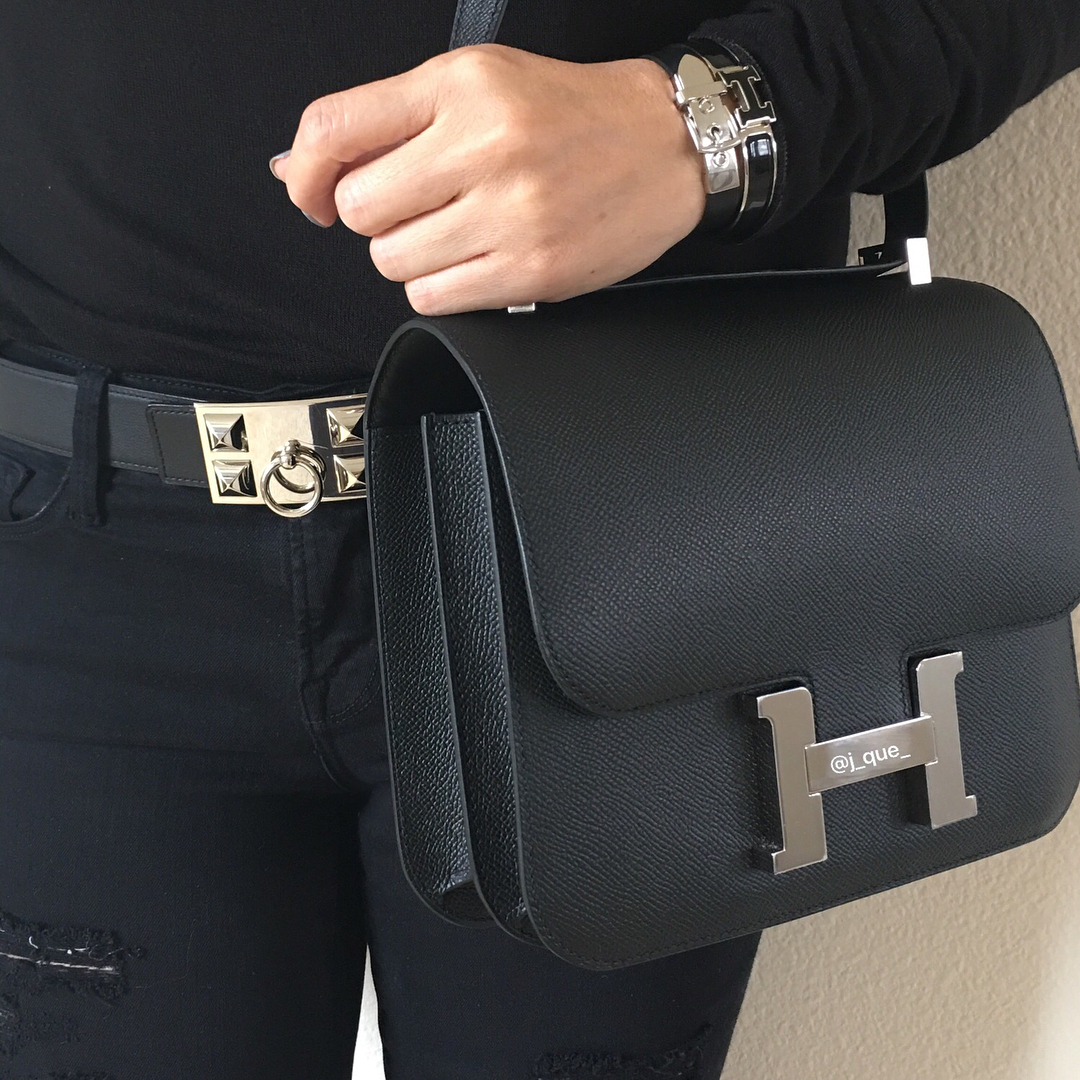 16 / 20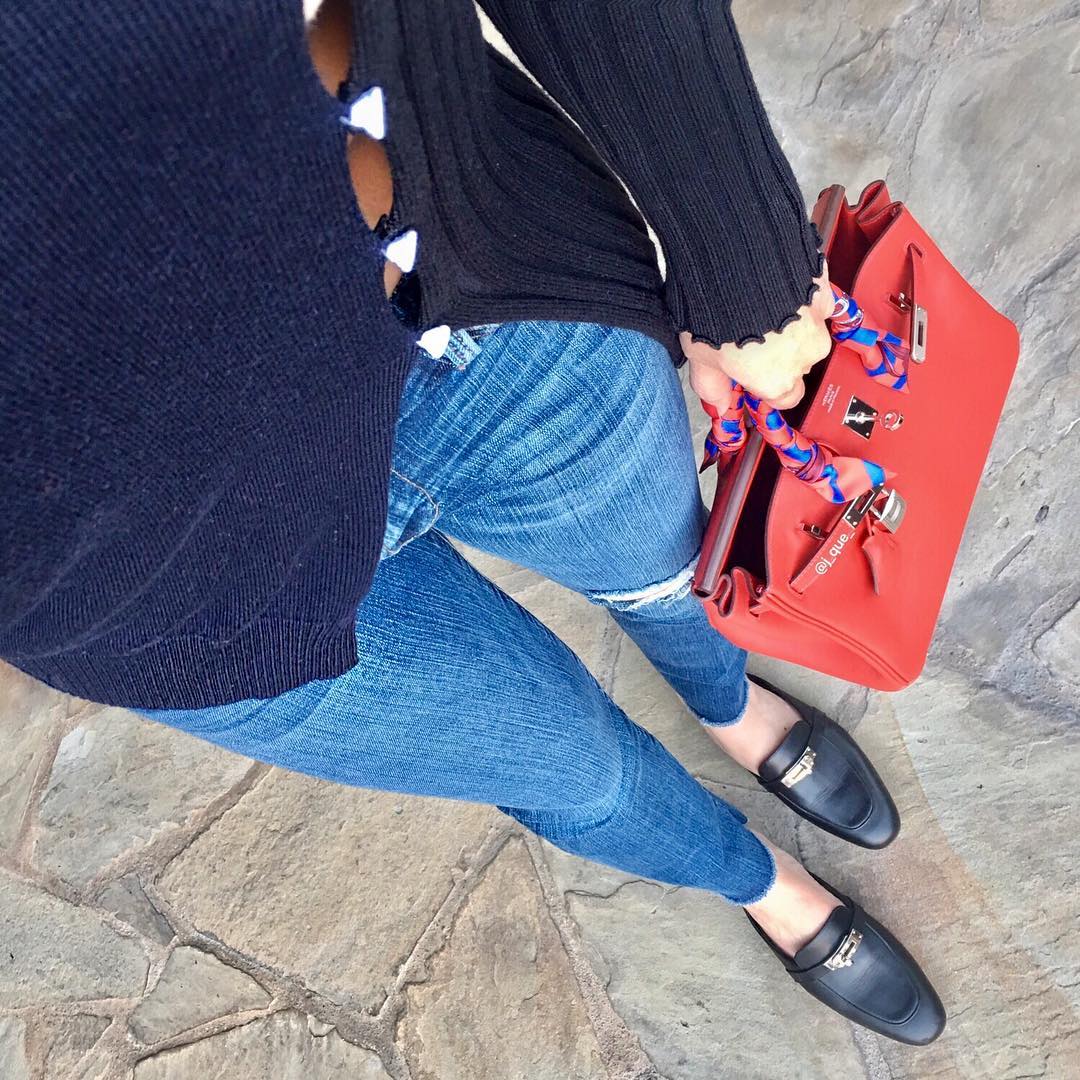 17 / 20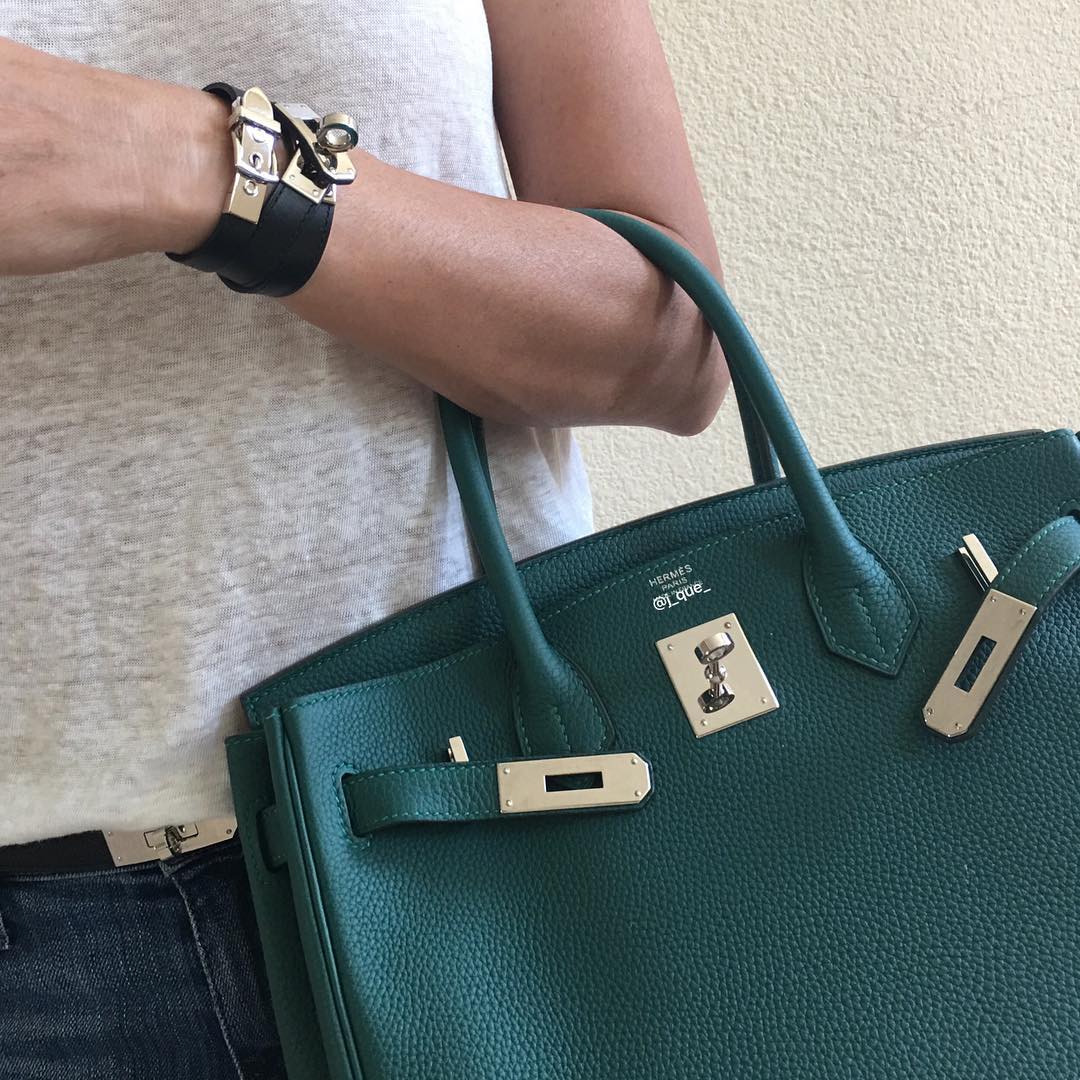 18 / 20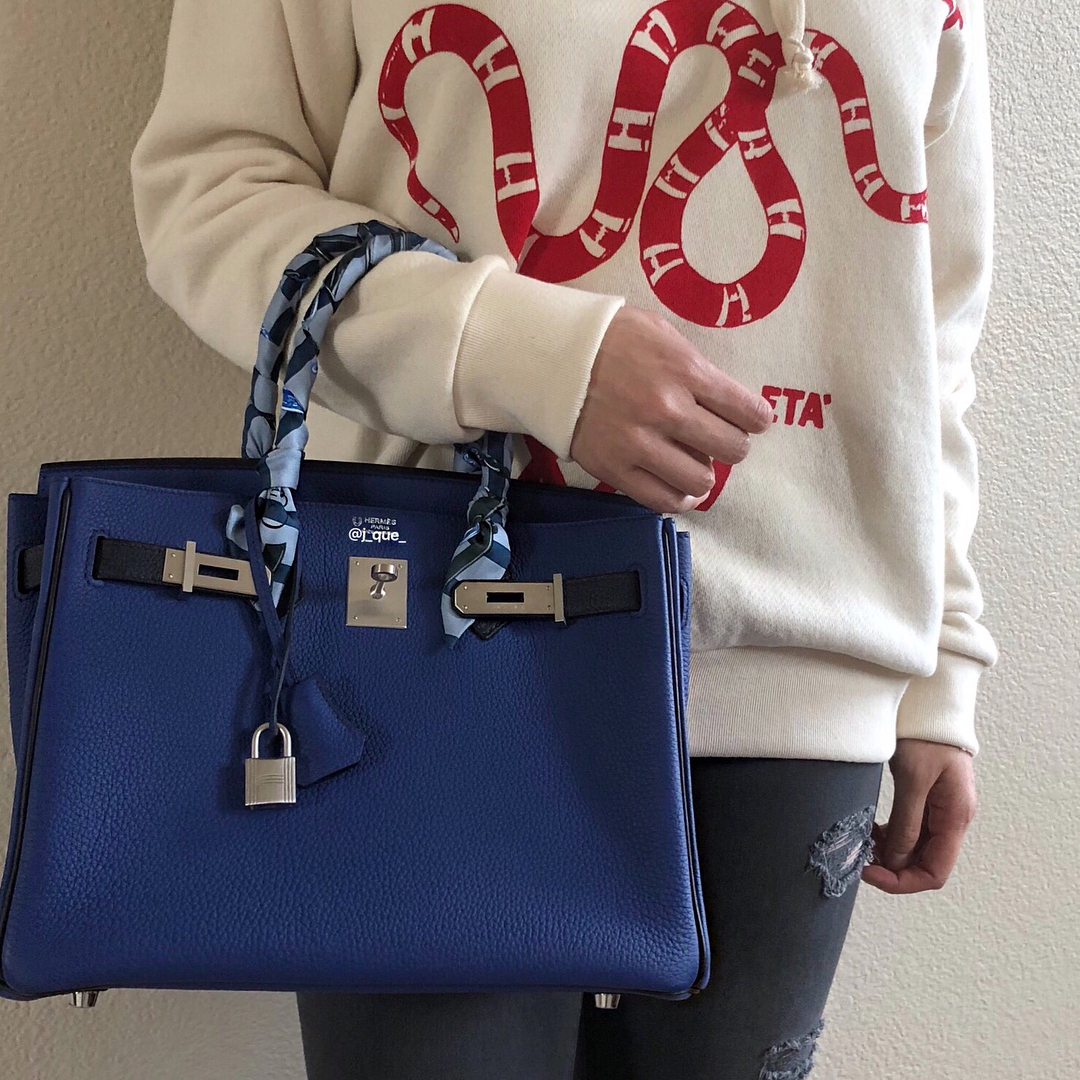 19 / 20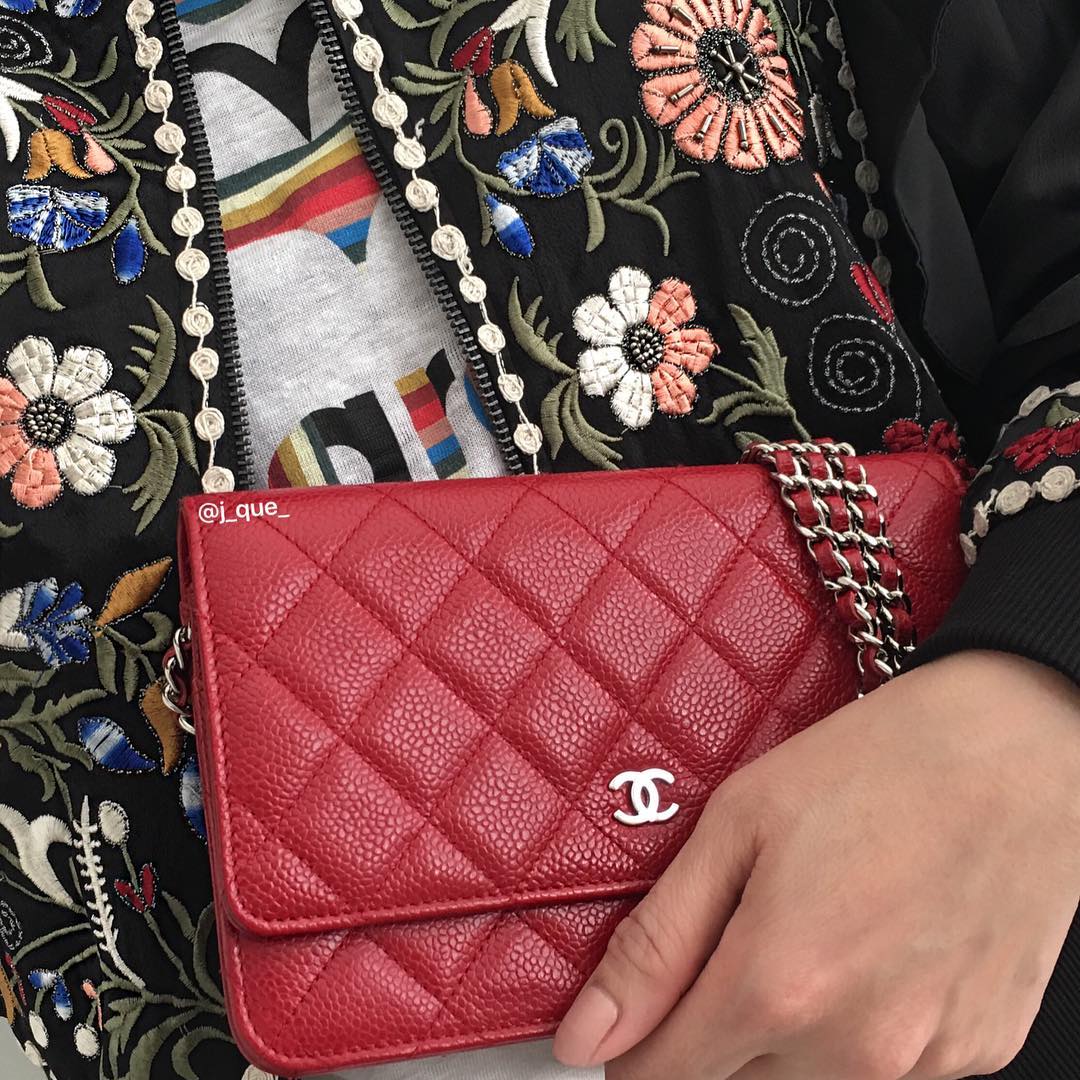 20 / 20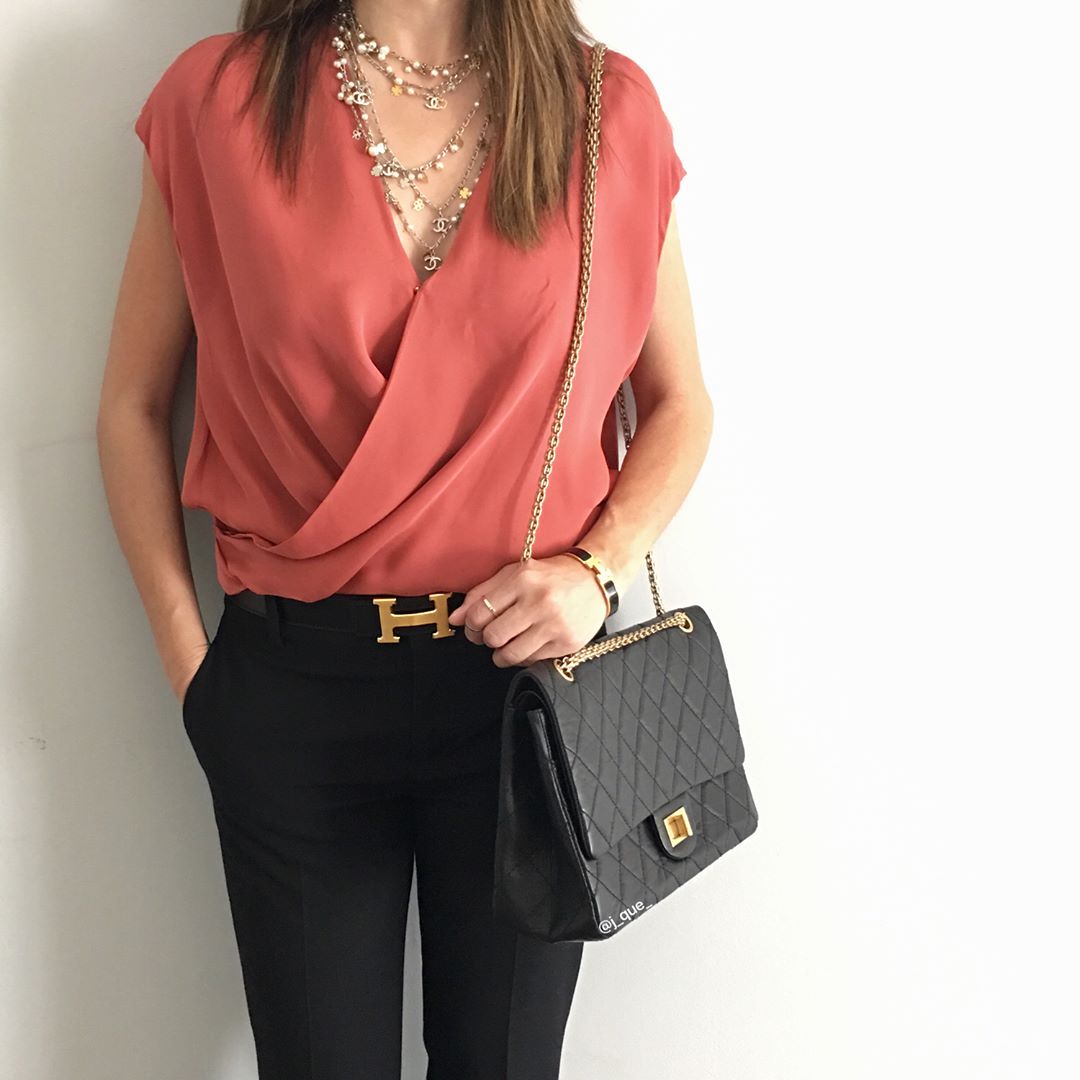 P.S. Please consider supporting our small, bag-loving team by clicking our links before shopping or checking out at your favorite online retailers like Amazon, Neiman Marcus, Nordstrom, or any of the listed partners on our shop page. We truly appreciate your support!