Tods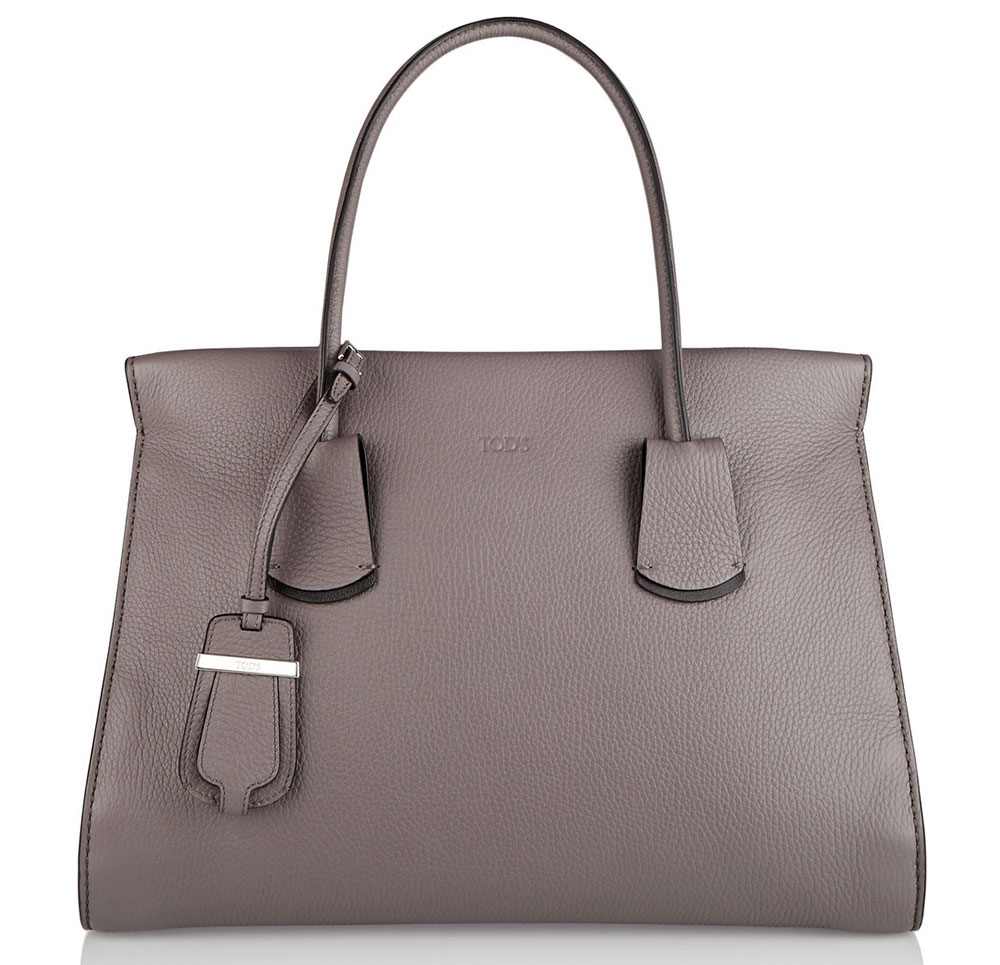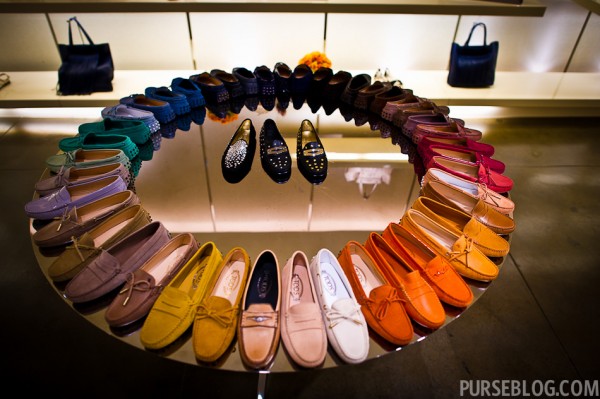 Yesterday, Amanda and I popped into the Tod's showroom to preview the Spring 2012 collection. Seriously you guys and gals, this collection is so absolutely fantastic that I can barely contain my joy – even at this moment. Last month when Amanda posted a sneak peek of what Tod's had in store for us for the upcoming season, I already started to feel a bit of handbag-yearning. But upon seeing this bags up close and personal, my yearning has turned to a full-on obsession.
Tod's has never let me down when it comes to quality products and classic designs, but in the past few years, Tod's has lacked that certain "oomph". Sure, the bags are gorgeous and well-made, but they were almost too demure and too classic to grab my attention. All of these problems have been fixed in the Tod's Spring 2012 Collection, where bright colors, unique combinations and wearable designs reign supreme. (more…)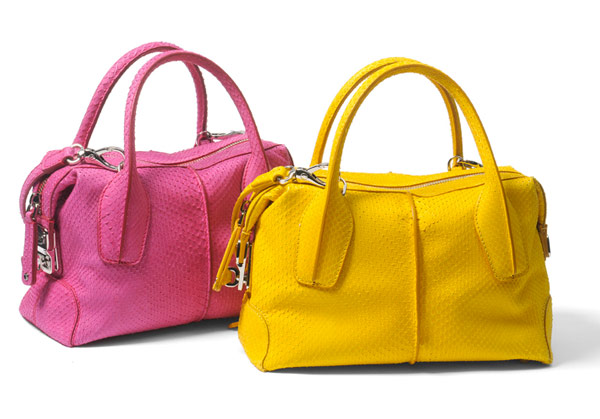 Images via Tod's
For most people, I think the image that comes to mind when one thinks of Tod's is that of comfortable driving shoes and fine, if very traditional, leather handbags. It's a company that makes the kinds of things that everyone's mother would be overjoyed to receive for Christmas. That, in and of itself, is also a bit of a problem; how does Tod's make itself relevant to its next generation of customers?
It looks as though the company would like to start answering that question with Tod's Spring 2012.The collection represents a modern take on the brand's most popular bags, the Bauletto satchel in particular, with versions that run the gamut from only slightly left-of-center to full-on crazy. Crazy relative to the classic bags for which Tod's is known, anyway. I see some very interesting options in this lineup that I'd love to wear myself. (more…)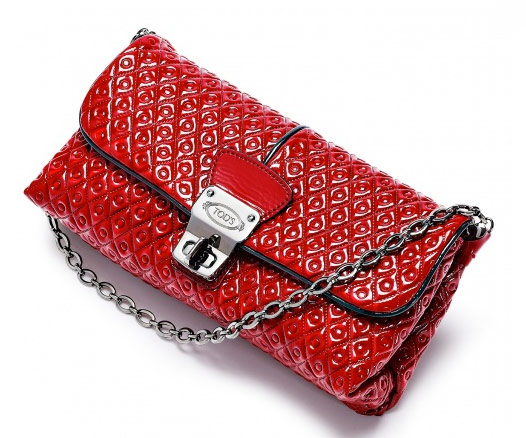 There are plenty of brands known for bags that make disappointing shoes (and vice versa, certainly), so it's no small feat when a company takes its footwear and successfully uses it as an inspiration for handbags. And yet, that's just what Tod's has done with the Tod's Signature Collection. The bags' embossed pattern is an ode to the texture that forms the bottom of the company's famous driving shoes, and it gives the brand what it's been lacking: A logo bag of sorts. (more…)
Clearly, accessories designers at Tod's have not set out to reinvent the wheel. They're very happy with the handbag as we know it, and their designs celebrate the essential need that we all have to carry our belongings, combined with our desire to do so with a beautiful sartorial object.
The Tod's Ivy Sacca Media Shoulder Bag is just that – a beautiful, simple object that performs its essential function without fuss or bother. For those who love Hermes but simply cannot afford to spend Hermes prices, a Tod's bag like this one is perhaps the best alternative on the luxury mass-market. (more…)
I know that many of our readers are categorically opposed to fur, but the material is so trendy for fall that we wouldn't be doing our jobs correctly if we ignored it. Most stores only have early pre-orders available for their cold-weather collections, and already fur bags from major designers are starting to show up here and there.
Of the options I've seen so far, the Tod's D-Styling Bauletto Medio Bag is easily my favorite. Instead of taking on the bushy, overly plush look that befalls so many fur designs, the laser-cut fox has a finish that's both luxurious and visually interesting. This bag is one of very few that I've seen where the use of the fur actually adds something to the bag's aesthetic. (more…)