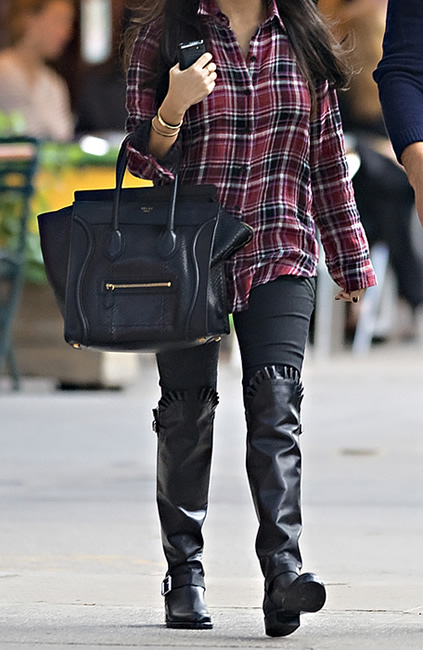 It has been a little while since we all played Who's that girl? and this week seems to be dragging just a tad, so I'm ready for a little fun. Take a guess at the girl in the picture above carrying her Celine Luggage Tote.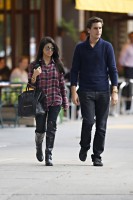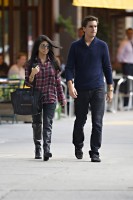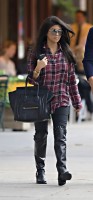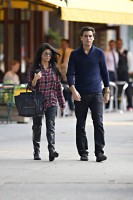 That girl is Kourtney Kardashian! Can I now tell you about the time I saw her going into her hotel in NYC? It was only a week ago and little did I know they were just about to pack up and leave, because apparently it only takes 2 months to "Take New York". I was walking home from a lunch meeting and saw the Gansevoort Hotel was buzzing with paparazzi just as I arrived at the corner. Right then a black SUV pulled up and out came Kourtney with baby Mason. She looks gorgeous in person and he is too cute for words. I had my mini-starstruck moment where I fumbled to find my phone and tried to video her walking by, but I never pressed record. Drats.
However, Kourt looked perfectly cute and was carrying her Celine Luggage Tote that day as well. These photos are from a few weeks ago, but I'm totally krushing on the Kardashians. Buy Celine bags via Barneys NY.