Who's That Girl?
It has been a little while since we all played Who's that girl? and this week seems to be dragging just a tad, so I'm ready for a little fun. Take a guess at the girl in the picture above carrying her Celine Luggage Tote. Find out who's that girl!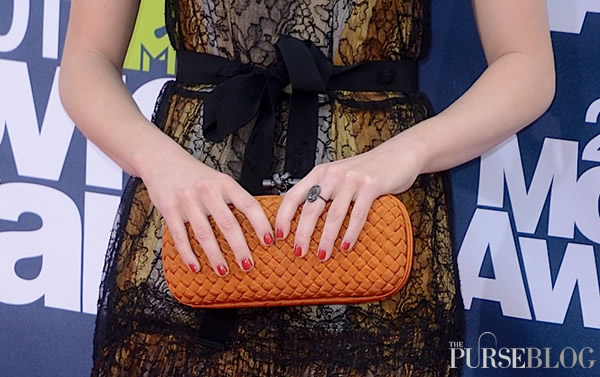 Sunday night brought us the 2011 installment of the MTV Movie Awards, which is always a treat to watch. I always wait and hope for something crazy to happen, but the high point this year was merely hearing Robert Pattinson blurt out the F word and slip past the censors. Otherwise, I was back focusing on the fashion, per usual.
One of our favorite looks was the gal in the picture above with her elongated Bottega Veneta Knot Clutch. Only question is, do you know who's that girl? Click to find out!
Who's that girl wearing a Bottega Veneta Crocodile Knot Clutch to the 83rd Academy Awards tonight? Click to find out!
Who's that girl carrying an ostrich Hermes Birkin walking to the set of her hit TV drama in NYC? (more…)