Who's that girl spotted having her black and orange Hermes Birkin carried by her bodyguard?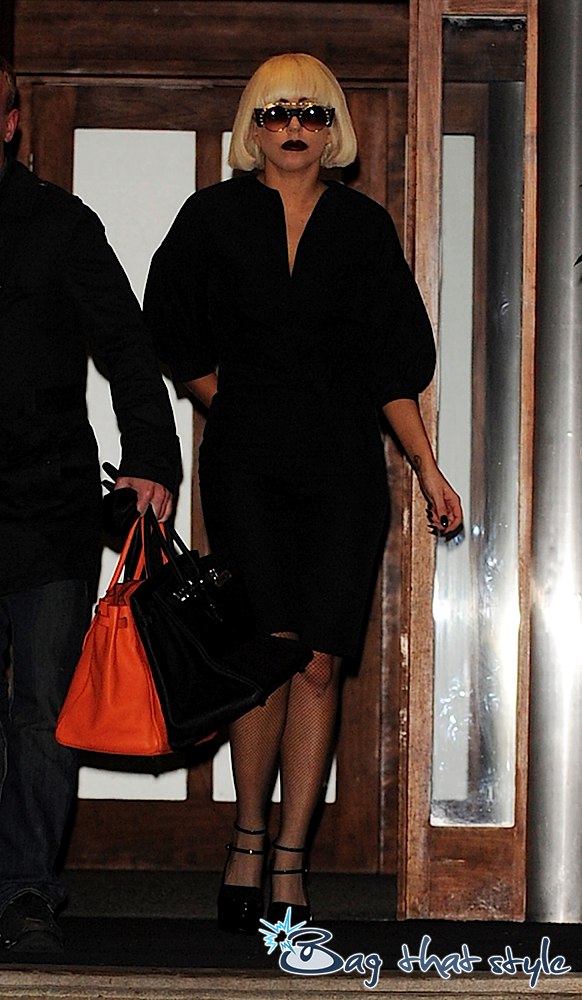 None other than Lady Gaga. Ok, so my title may have given it away, but I really wanted to tell you how Gaga is gaga for Hermes. Because she is. She doesn't just carry her Hermes bags, she specializes them. Like the time she studded her black Birkin or the time she took a sharpie to her white Birkin to leave a message to her fans.
The most recent time we saw Gaga carrying Hermes bags was actually not her hand holding the two bags – it was her bodyguard. Lady Gaga had her bodyguard on Birkin duty. Wonder if these bags have been left unaltered?