Who's that girl carrying her Celine Luggage Tote?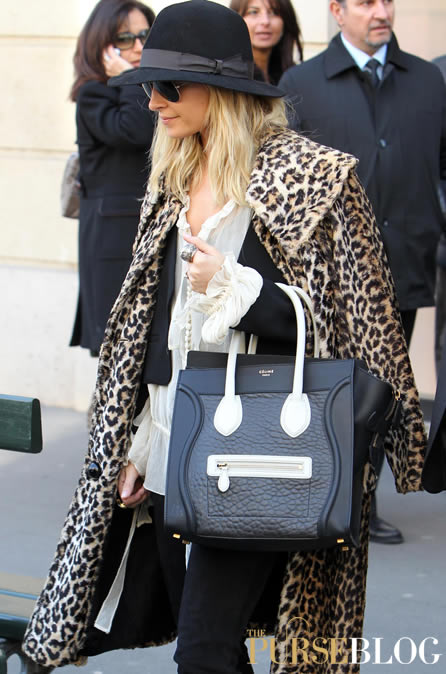 Nicole Richie is that girl!
I was debating where to put this post – in our Who's that Girl category or our weekend obsession category. Because honestly, I am obsessed with this bag. The entire PurseBlog team (ok, Amanda and I) are so enthralled with Celine bags, especially the Luggage Tote, that we dream about it often.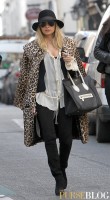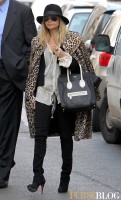 Seeing Nicole Richie with this bag only furthers my love. Typically I dislike stark black/white contrasts on a handbag, but Celine is able to implement this so magnificently that it is a welcomed contrast. Is it just me or does Nicole Richie's style in these photos look very similar to Rachel Zoe? I am feeling the RZ vibe with the leopard coat, large shades, black skinny jeans, and Louboutin shoes.
Are you loving the Celine Luggage Tote as much as we are?