I remember when I first heard of the Chanel WOC; I also remember it took me a while (maybe longer than I'd like to admit) to figure out "WOC" stood for "Wallet On Chain." Chanel isn't the only brand to make a WOC, but it's arguably the brand most closely associated with the popular style, and much like many other Chanel pieces, the brand does its WOC oh so well.
[Editor's Note: This post was originally published on October 6, 2015]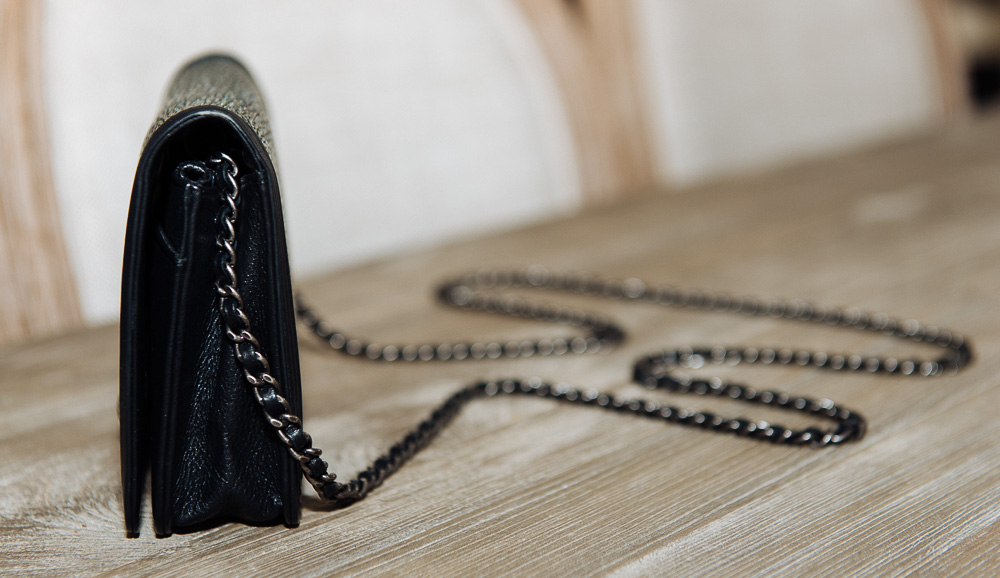 I know many people who own a Chanel Wallet on Chain and have had many friends ask me if that should be their first Chanel purchase. The next question I'm often asked is if the Chanel WOC is really that great and usable, and the best way to answer that question is to tell you exactly what fits inside of it.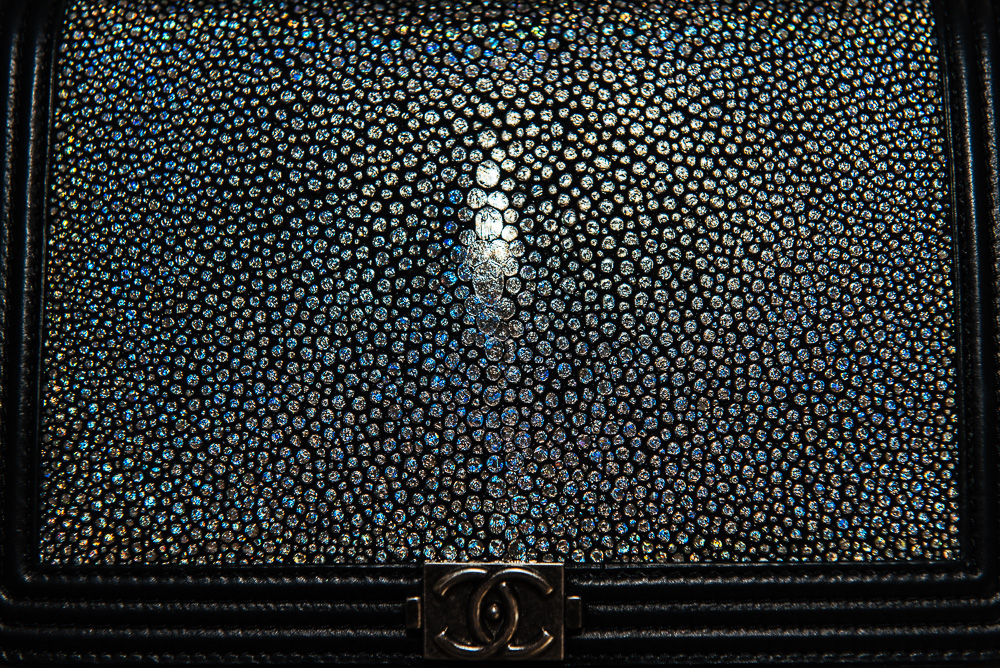 Once you know what fits inside of the relatively petite Chanel WOC, it's a lot easier to decide if the bag will be a good fit for your lifestyle. What I can tell you is this bag multitasks as a wallet, clutch and small crossbody bag, and it's come in handy often for me and so many others. If you want to be part of the Chanel WOC fan club, look no further than the PurseForum.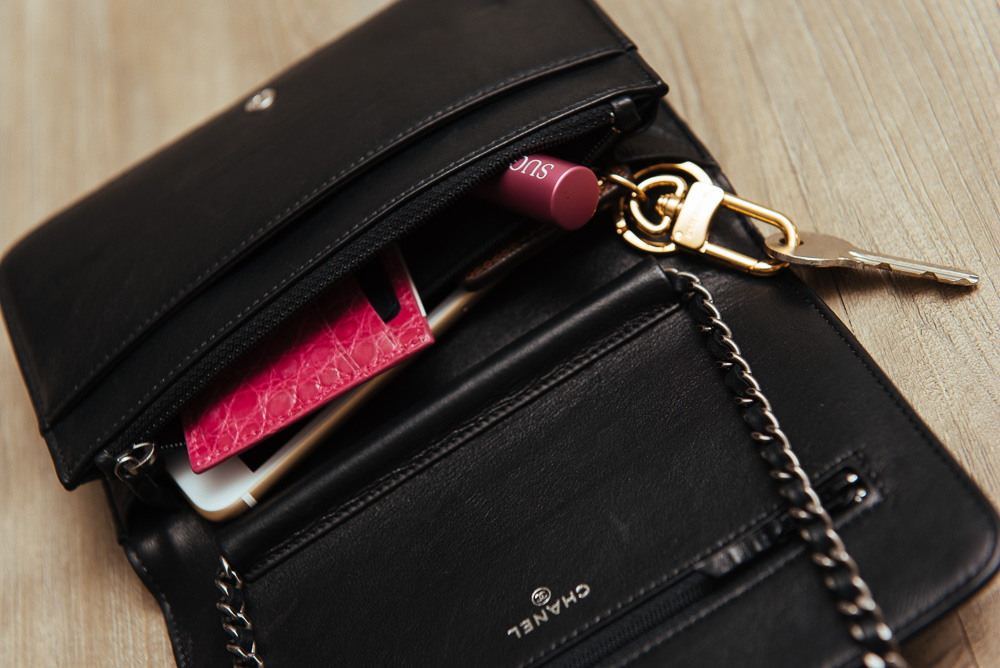 The Chanel WOC measures 4.9″ x 7.5″ x 1.4″. These dimensions appear small, but the bag ends up fitting much more than you expect. There are, of course, plenty of versions; pricing starts at $1,900 for leather. The version I have is the Chanel Stingray WOC, which currently costs $4,000. There is also a slightly smaller size of this bag, 4.5″ x 7.5″ x 1.6″ that offers a removable chain strap and costs $3,400.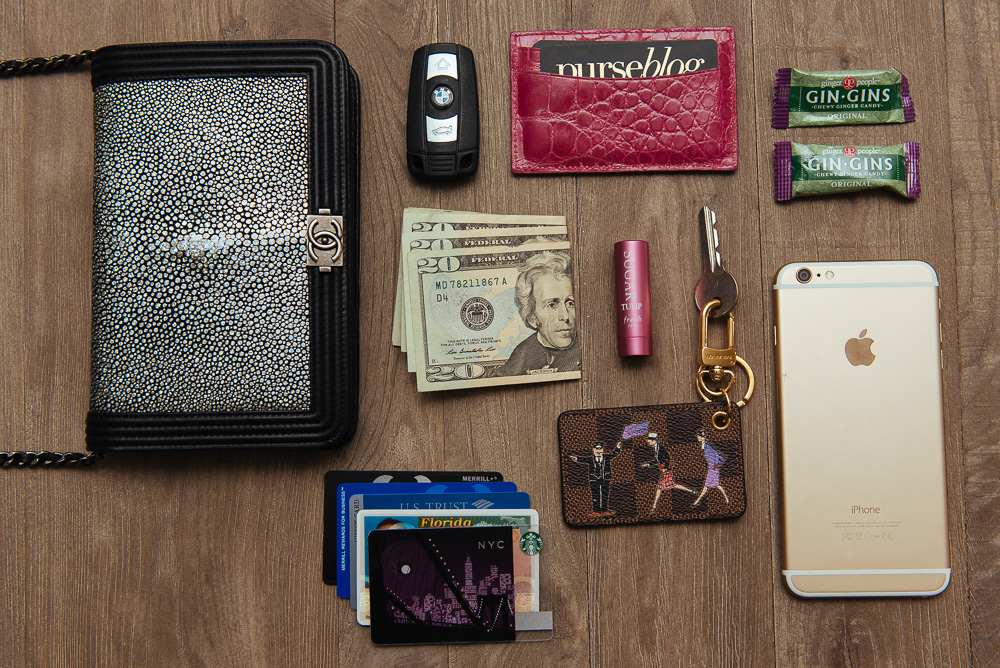 Here is what fits in the Chanel WOC:
– iPhone 6+
– Alligator card case from Lambertson Truex
– Louis Vuitton keychain and house key
– Car key
– Fresh Sugar lipgloss in Tulip | $22.50 via Sephora
– Gin Gins (I always have these!!) | $18.40 via Amazon
– Cash
– Credit Cards and other cards