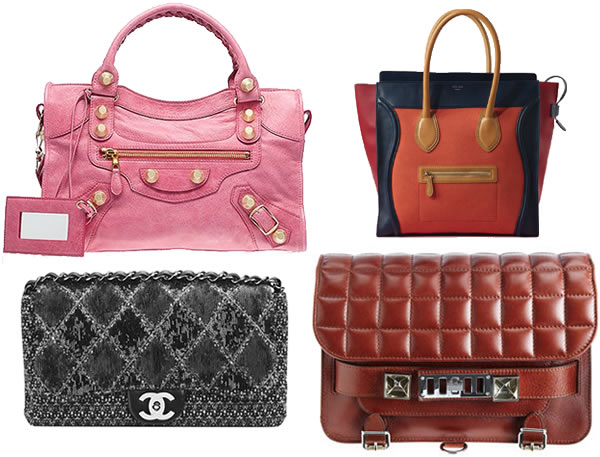 Typically my Want it Wednesday posts are more specific. But right as the clock struck midnight welcoming 2011, I started to WANT.A.NEW.BAG. Of course I always have bags on my wishlists, but this is a different type of want. I want a new bag to start the new year off.
So today I started thinking. Chanel? Proenza Schouler? Balenciaga? Celine? What exactly do I want?
And is it a problem that I don't just want one bag but multiples? Yes. Tomorrow I will go to the mall to see what bag calls my name. What handbag do you want this Wednesday?