I'm a self-proclaimed snob. I know I am, and I honestly have no shame about it; however, I can't say the same for my bank account. While I admittedly only lust after designer bags, Valentino bags weren't always on my bag-loving radar. A couple of years ago, I swore that Rockstuds just weren't my style, but there's no denying their staying power. Each season, Valentino finds new ways to reinvent its signature studs, ensuring they stay both relevant and trendy. I had to backtrack a bit on my previous opinions when I fell deeply in love with The Valentino Rockstud Spike Chain Bag. It seems that this fall, Rockstuds are just my style, and I need to make one of these mine.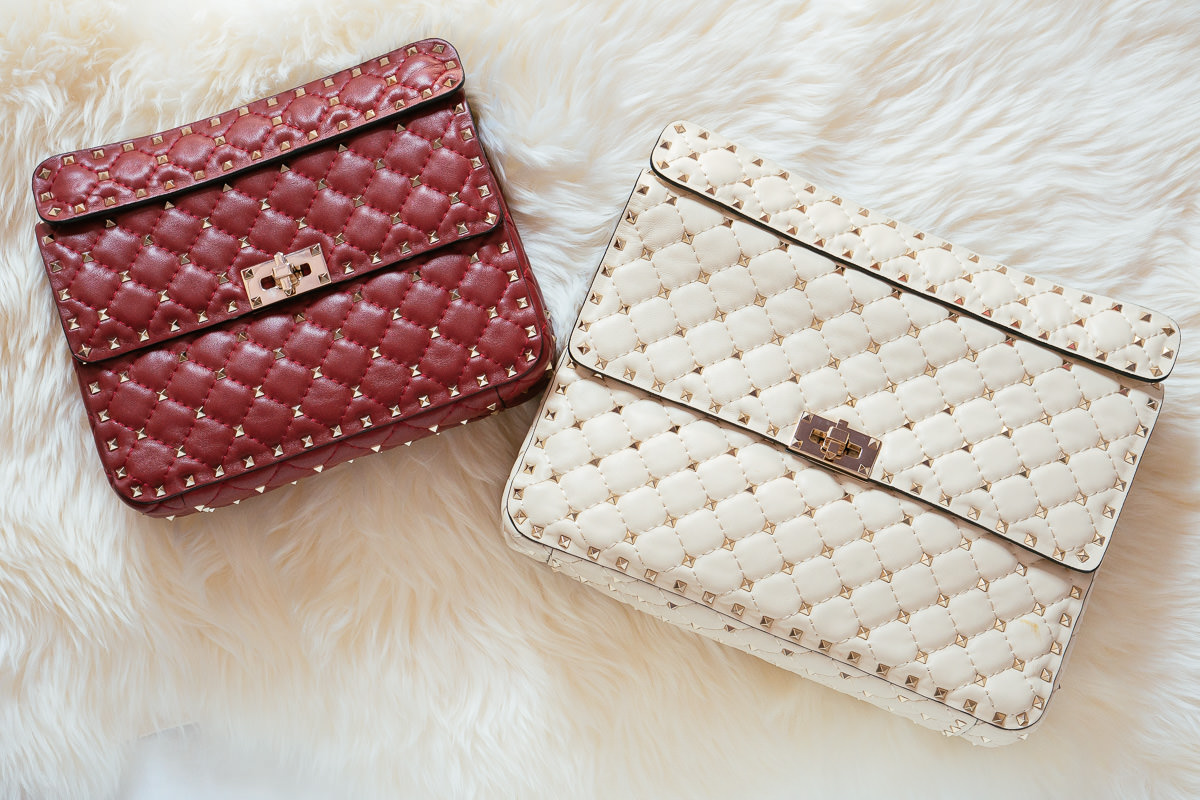 This shape comes in three sizes. The largest is simply called The Rockstud Spike Chain Bag, while the two smaller sizes are called the medium and the small. We got our hands on a medium Rockstud Spike Chain Bag in red, as well as the largest size in ivory. This line of Rockstud bags is simply stunning all around. In quilted leather with eye-catching details, the bag can be worn over the shoulder or crossbody, but it can also be carried as a top handle. The chain is very easy to remove, and I love how versatile it is.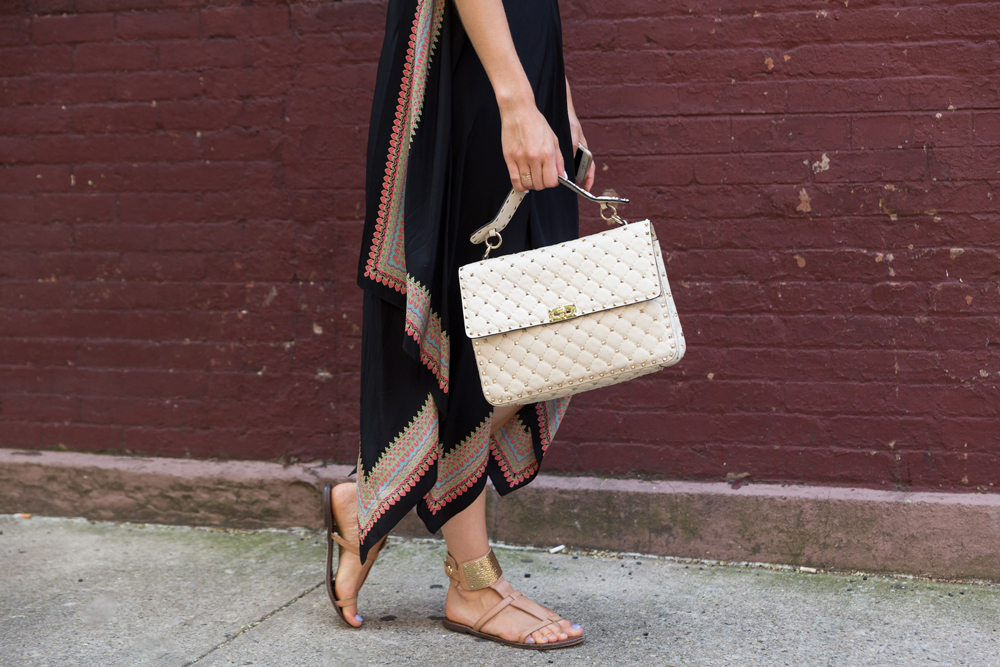 I found the large to be a little too big to be worn crossbody and preferred it strictly as a top handle, while the medium was perfect no matter how I wore it! This Goldilocks found the medium to be 'just right' for me and my daily needs. The medium is an ideal size for a day-to-night bag, while the large works best as a day bag. Either way, one simply cannot go wrong with one of these beauties!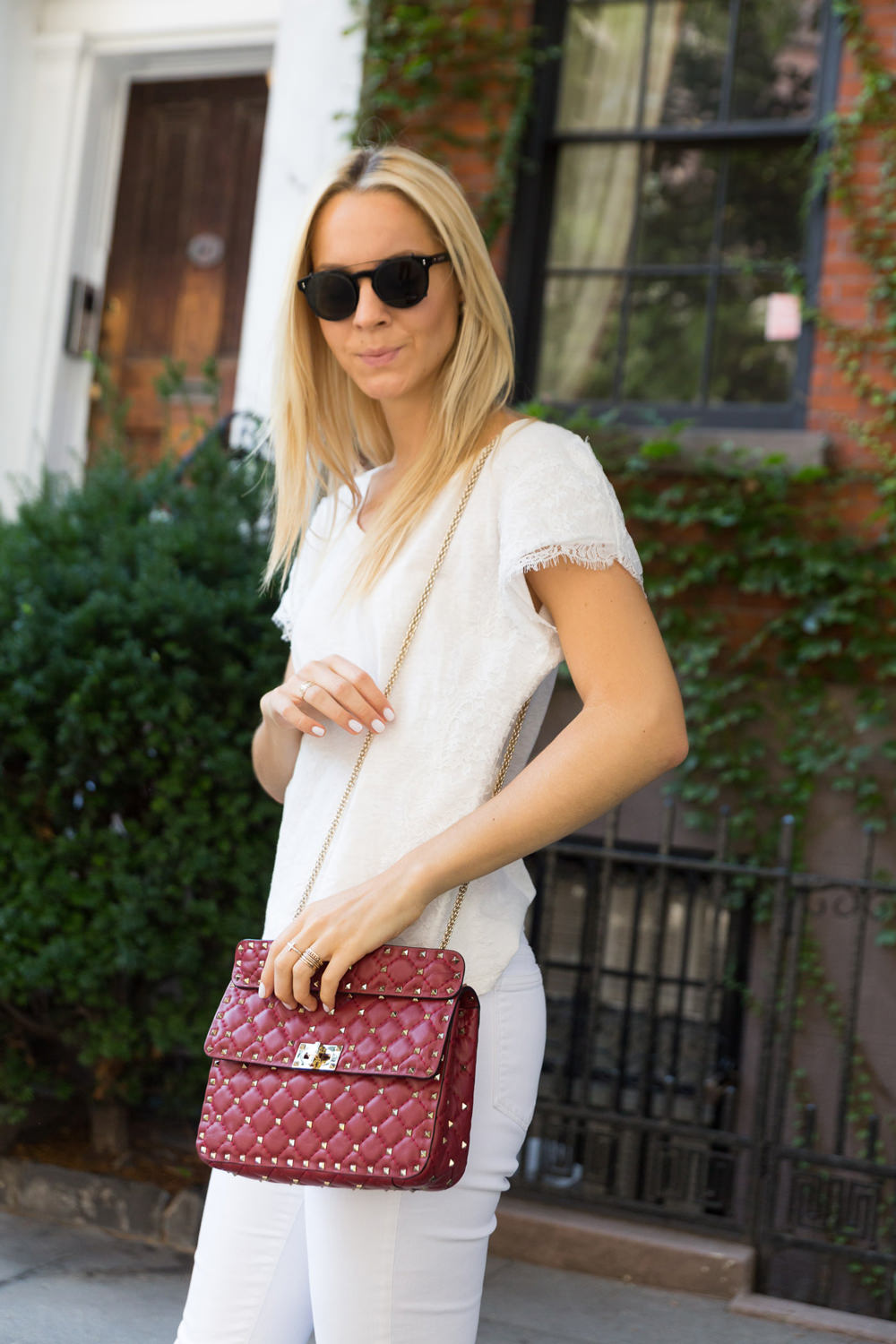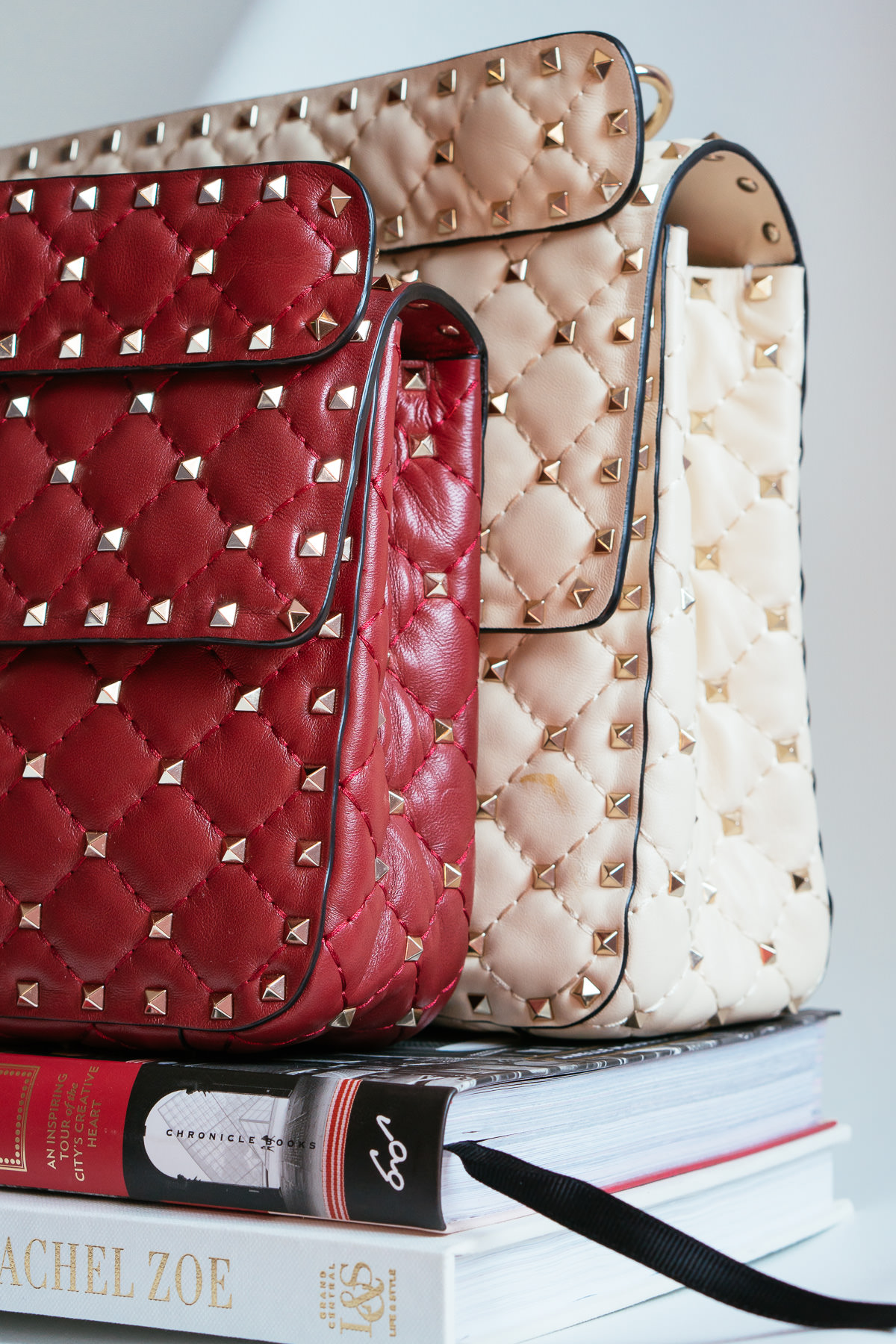 Both sizes feature an interior zip pocket and two slit compartments as well. Both the chain and the top handle are easily removable for maximum versatility—so cool, in my opinion! Overall dimensions for The Medium Rockstud Chain Bag are 9" x 6.3" x 2.5", and it retails for $2,795 via Net-a-Porter, while The Rockstud Chain Bag's dimensions are 11.8" x 7.9" x 7.3" and the retail price is $3,195 via Nordstrom.
1 / 9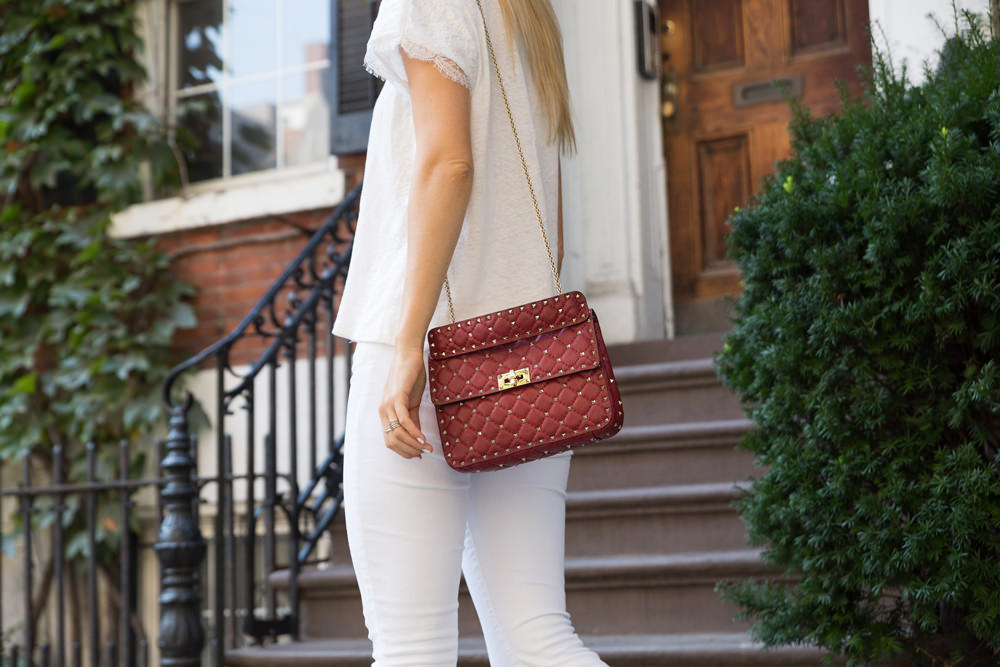 2 / 9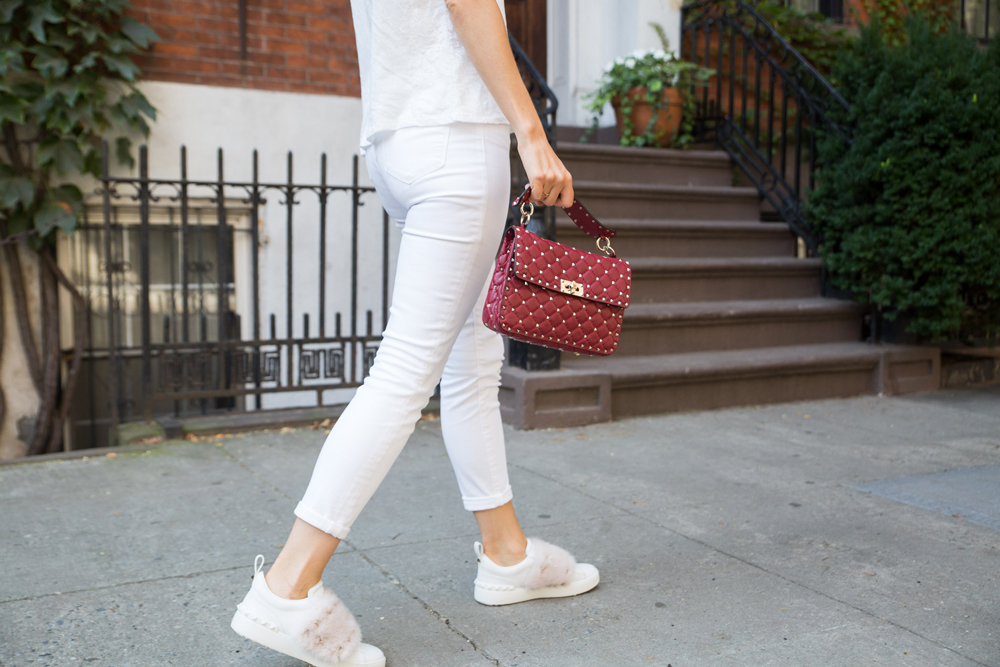 3 / 9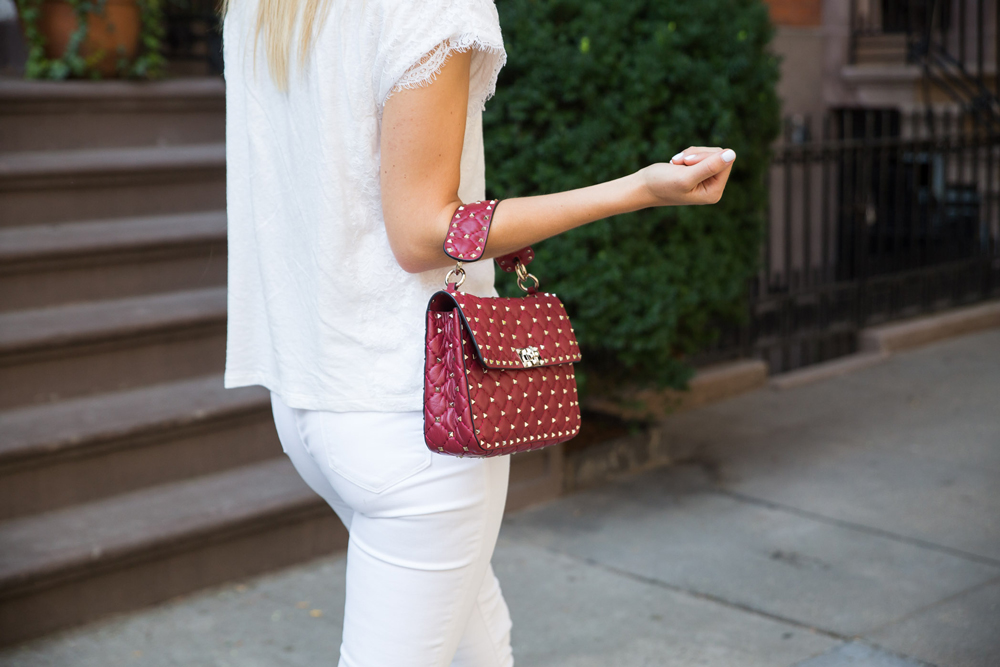 4 / 9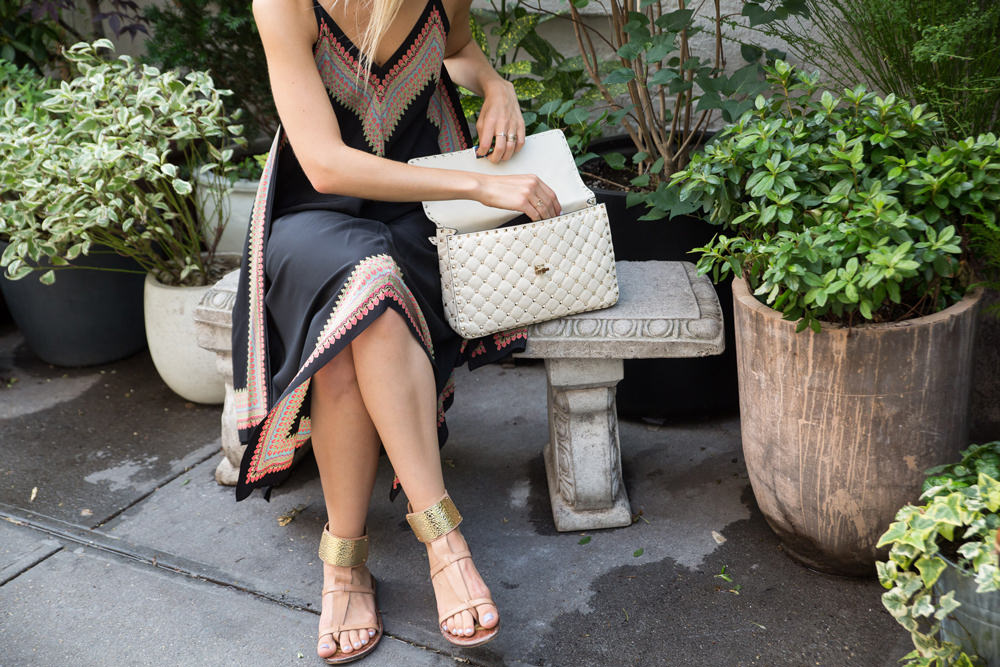 5 / 9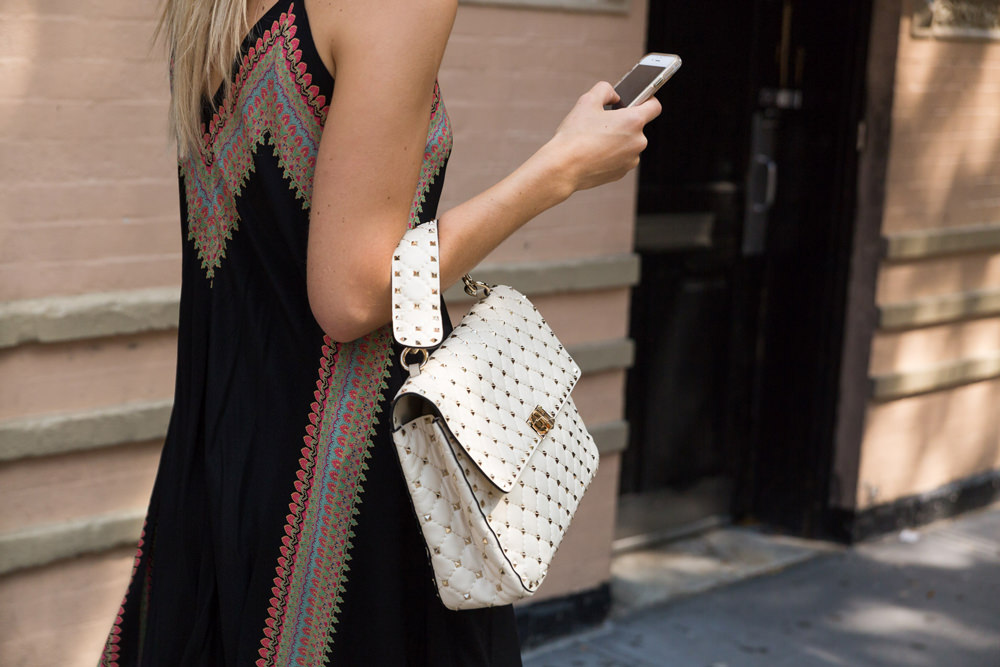 6 / 9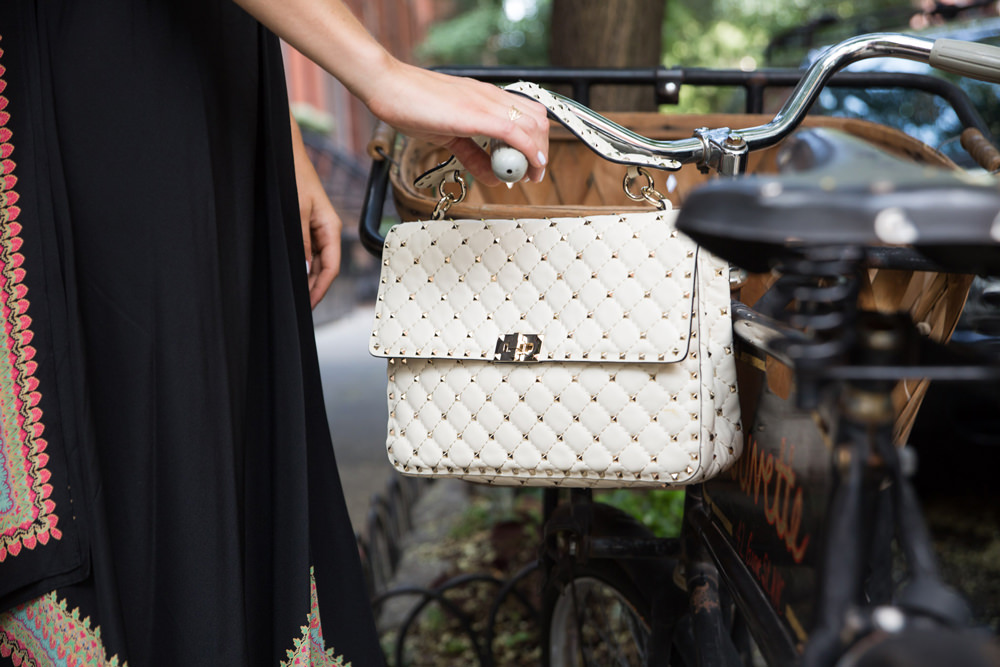 7 / 9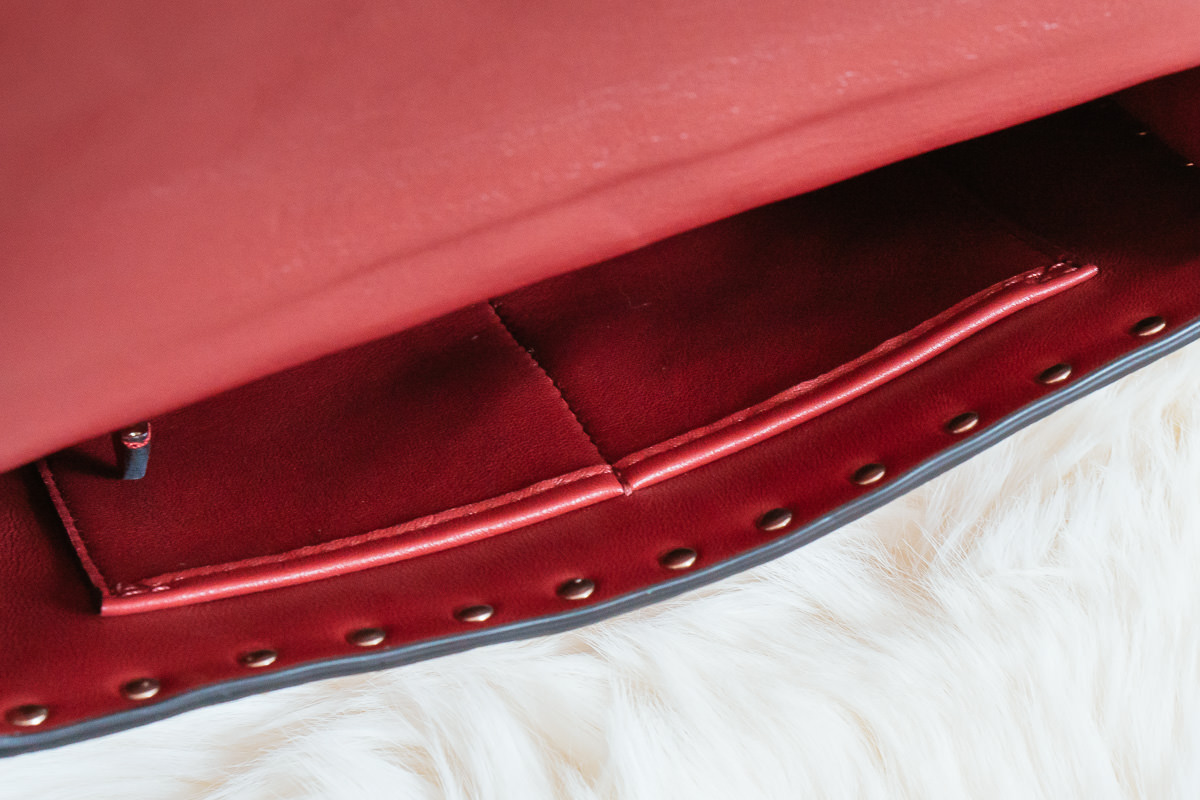 8 / 9