There are multiple trends we will be seeing in Spring 2010 Handbags and we plan to give you a glimpse at many of them. Last we told you about perforated leather bags making a huge comeback, and now it is time for denim to make a statement.
Denim is entirely ordinary when it comes to jeans, but is not widely used when it comes to bags and shoes. For Spring 2010 expect handbags and shoes that are either made of denim or the color blue will be directly reminiscent of denim.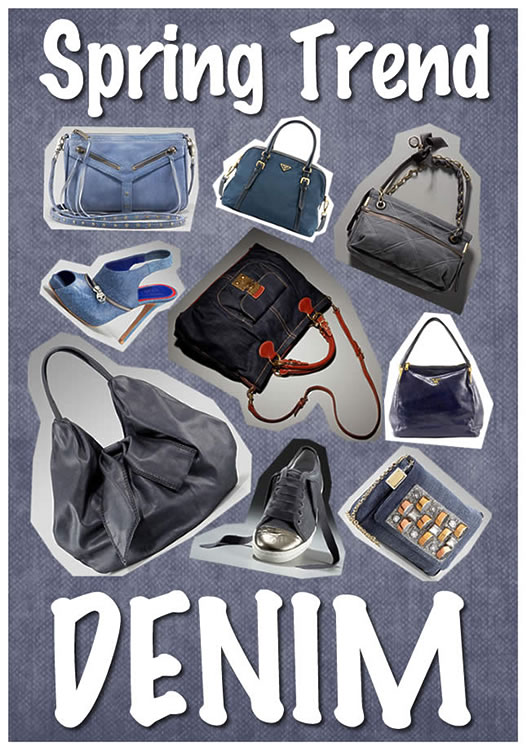 The best of the bunch is Lanvin. Lanvin continues to wow us with their elegant lady-like designs. Mix the sophisticated chic feel of the Lanvin Denim Amalia Shoulder Bag with the downtown cool vibe of the Lanvin Denim Sneakers and we have a winning pair.
While Lanvin, Alexander McQueen, and Botkier actually implement denim on their designs, other designers are sticking in the denim blue color family. These are safer, less trendy options that will not go out of style.
Below are our picks for the denim trend, all available at Bergdorf Goodman: