In general, it doesn't bother me that so many designers have been "inspired" by Celine to adjust the gusset structure on some of their new bags. When a silhouette becomes so widely adored and connects so strongly with high-end customers, other brands would be silly not to explore whether it would be worth implementing in their own designs. At a certain point, designers aren't copying an idea but designing for a widespread trend. It can also pay dividends to let a trend pass you by, though, and I wish that Balenciaga had done just that.
Manolo Blahnik is perhaps the best recent example of when its paid dividends for a brand to pass up a wide-reaching trend. Blahnik famously denounced the aesthetic value of platforms, and he refused to incorporate them into his shoes, even while designers like Christian Louboutin and Brian Atwood were getting rich on their sky-high shoes. Blahnik went forth doing what he did and weather his turn of relative unpopularity with grace. When fashion inevitably swung back in his direction and away from chunky platforms, Blahnik picked up where he left off with a product that many other lines were ill-prepared to rival during the first days of the trend, and his version of the single-sole pump is still prized among shoe lovers.
With the Balenciaga Papier Zip Around Totes, we have a brand that's taken the exact opposite approach. Balenciaga's Motorcycle Bags are iconic; they've endured the It Bag era with more grace and success than basically any of their contemporaries, and they still sell well and look current. They just don't look trendy – they're not structured, minimal or particularly petite. And that's ok. The market needs choices, and it needs handbags that don't necessarily fit the popular wisdom of what a bag should look like right this second, because that popular wisdom is always changing.
Evolution is important in design, of course, but I would have preferred something more creative than simply putting a popular gusset style on an existing bag. For the price of a Balenciaga design, customers should expect a little more creativity. The Papier bags were a nice evolution on the Motorcycle style, and I'm sure that there are other avenues that can be taken to explore the Motorcycle aesthetic further. I'm pretty sure that none of those avenues lead to the Celine design studio.
---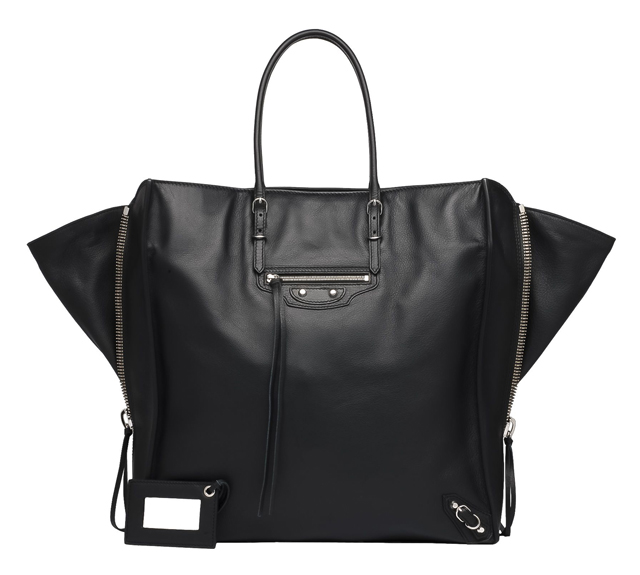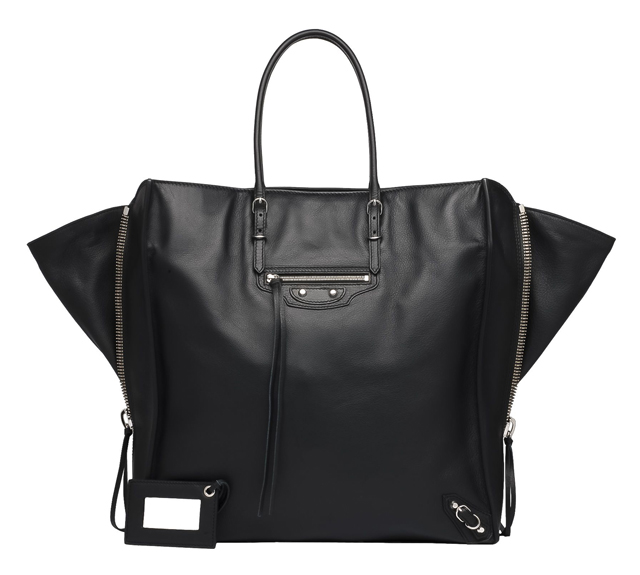 ---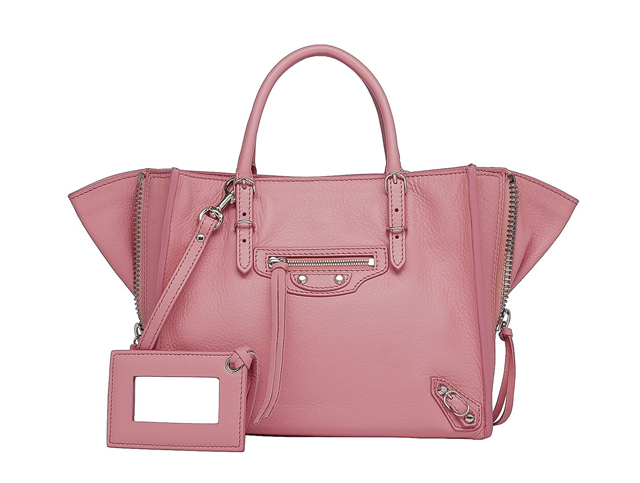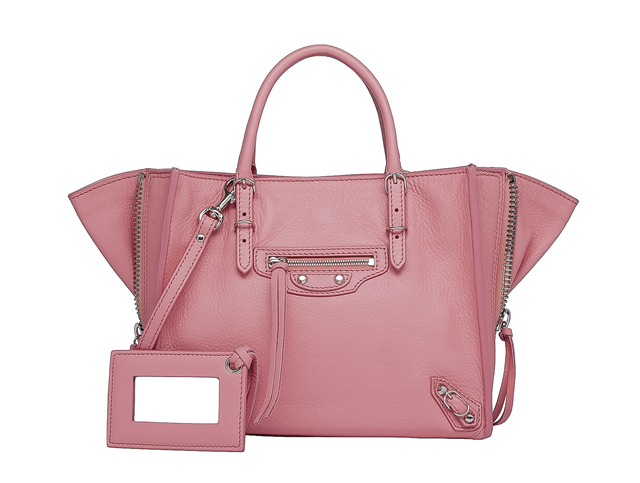 ---