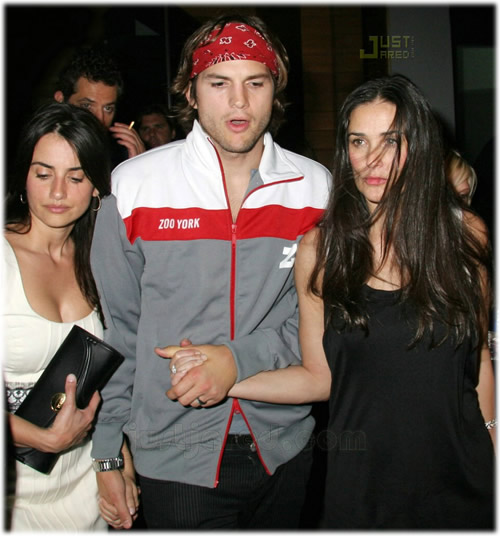 Images via Just Jared

Ashton Kutcher must be one of the luckiest men alive. He was recently snapped leading Demi Moore and Penelope Cruz out and about. Seriously?? Two beautiful ladies? Not to mention, read their body language. Ashton leads them as they walk behind both holding his hand. If only Ashton had a third arm, he could lead me too :wink:. And seen in the hand of Penelope, is the stunning Tod's Capucine Pochette. This new number from Tod's is a refined black satin clutch with smooth leather trim and an engraved gold metal closure. Buy the clutch via eLuxury for $795. Buy Ashton Kutcher via Demi Moore after asking Bruce Willis. Yikes.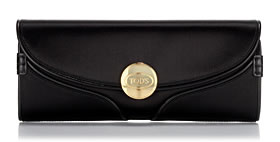 Ashton leading the ladies below!