13 posts tagged with
Nicole Richie
I find the idea of being followed everywhere by cameras dystopian and terrifying, but it's a reality that celebrities deal with daily and that some of them have been dealing with for years. From them, …
accessorize appropriately.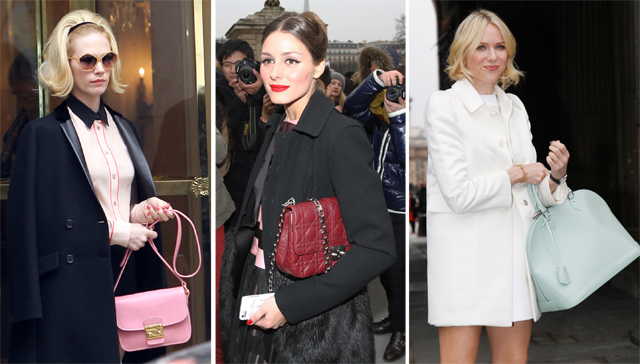 Last week, we spotlighted what celebrities and fashion people were carrying to attend the Chanel Fall 2013 show (shocker: lots of Chanel), but its far from the only show that attracts stars and their handbags …
Few people have handbag collections as extensive and covetable as Nicole Richie's. We're all well aware of her undying love for Balenciaga, but she mixes in everything from Chanel, to Hermes, to Chloe between her …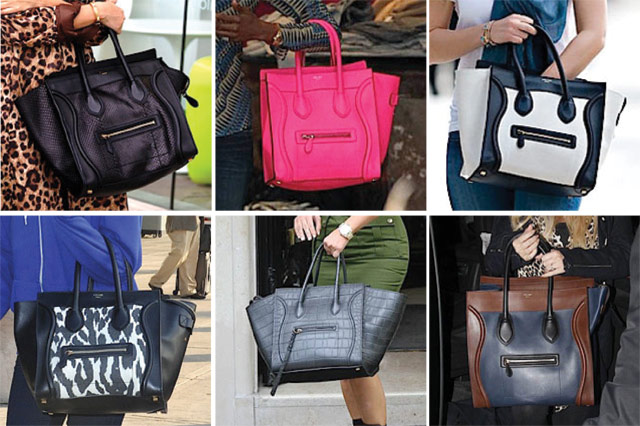 The frenzy over the Celine Luggage Tote has been at a fever pitch for seasons now, and somehow, it shows no signs of abating. The visual appeal of the bag is so contagious, in fact, …
I know it's old news that Nicole Richie has transformed herself from Paris Hilton's snotty reality TV sidekick to a respectable mom with a very chic contemporary clothing line, but every time I hear something about House of Harlow, I can't help but reflect on how far Richie has come. And now that House of Harlow has announced that it will expand into handbags for Fall 2011, I'll probably be having those thoughts a lot more.
Women's Wear Daily reports that the 14-piece collection will run the gamut of bag sizes from clutches (some seen above) to hobos, with prices ranging for $150 to $625. It's surprising that it took the label this long to move into bags; Richie is known for her accessories, after all. Based on the clutches above, do you think you'll be moved to buy a House of Harlow bag? They'll be available through Neiman Marcus, Bergdorf Goodman, Nordstrom and ShopBop.com.
Image via Refinery 29.