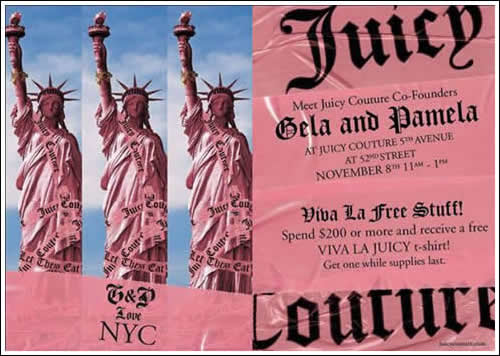 Juicy Couture put their name on the map with the infamous Juicy Couture Track Suit. I bet if you look in your closet you have at least one piece, I have many. The girls behind Juicy did not want to settle with the track suits and began to expand the brand, which has catapulted into the market and nudged itself in with many other established designers. The girls ventured into the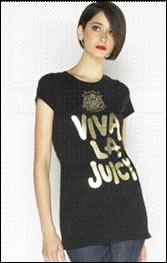 handbag world, and while some of their bags were too juvenile and overdone, recently some Juicy Couture bags have been swoon-worthy. Some of our favorites at Purse Blog have been the Juicy Couture Narda Houndstooth Bag, Juicy Couture Slouch Leather Tote, and the Juicy Couture Icon California J Tote with Stars. The brand has been constantly changing, facing challenges and criticism, and making itself known for the younger and older crowd as a vying contender.
Now you have a chance to Meet the Juicy Girls! Juicy Couture founders Gela Nash-Taylor and Pamela Skaist-Levy will host a meet and greet for all Juicy lovers at their new Fifth Avenue flagship store in New York City this Saturday, November 8th. The duo will be signing postcards and giving away a limited quantity of "Viva La Juicy" tees to shoppers who spend over $200.
When: Saturday, November 8th 11AM – 1PM
Where: Juicy Couture Flagship, 650 Fifth Avenue (Cross street 52nd St)