12 posts tagged with
Lists
One of the most interesting parts of this job is seeing how people arrive at our site. You guys get here in a zillion different ways, but one of the most persistent is your interest …
accessorize appropriately.
I rave constantly about Net-A-Porter as one of my favorite online shopping destinations, but it occurred to me recently that some of you may still not know about its sister site, THE OUTNET.COM. With deals …
Every year, consulting firm Millward Brown Optimor takes stock of the global luxury industry and decides who the key players are based on revenue, profits and overall brand value. And every year, Louis Vuitton takes the top spot with a valuation even more massive than the year before. Fashionista.com reports that according to Millward Brown Optimor, Vuitton's worth was up 23% in 2010 over 2009, a year when it was also the most powerful and wealthy luxury brand on the face of the planet.
That puts its value at over twice that of Hermes, it's next closest competitor and also a big gainer for 2010 with a 41% jump in valuation. With those kinds of increases, it's no wonder why it seems as though LVMH, Vuitton's parent company, might be looking to gobble up the independent French brand. And that's not the only place on the power list that LVMH makes it's mark. Spirits megabrands Moet & Chandon and Hennessy, who account for the M and H in the conglomerate's name, also appear in the top ten. Take a look at the entire list, after the jump. (more…)
For a season like Spring 2011, it's hard to pick just one bag. Covetable trends in color, texture and print abound, and when a season comes along with so many good options, it's tempting to …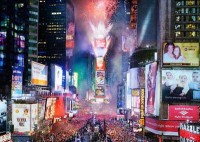 I was going to try and figure out how to link this back to handbags in some sort of tenuous, cursory way so that it made sense that I was writing it, but then I realized that I've been writing about Real Housewives for well over a year with absolutely no logical link between those posts and the normal subject matter of this blog and decided to dispense with that pretense entirely. And no one's really thinking about bags today anyway, right? It's New Year's Eve. You should all be thinking about champagne and glitter and how crappy 2010 turned out to be. But mostly champagne and glitter!
Because this is a special sort of holiday that requires its own special wardrobe, booze and events, let's take a look at the things we do and ways we behave on New Year's Eve that really aren't acceptable for adults on any other day of the year. Except for Halloween, of course, but that's a whole different post that I should have written two months ago. (more…)
Not many people escape from their youth without working retail of some sort or another, and as I've mentioned before, I was not one of the lucky few. In college, I worked at Best Buy for several years, including three Black Friday extravaganzas the likes of which most people have never experienced from the other side of the cash register.
I realize that there's a bit of irony in the girl who told you how to successfully queue for Lanvin telling you to stay the heck away from the lines this week, but Black Friday is a whole 'nother kettle of fish entirely. Because of my history of service to the consumer hordes, my post-Thanksgiving shopping advice could probably go on ad nauseum, but it mostly boils down to this: the Internet is your friend, and those lines already forming outside of Target are not. In case you needed more convincing, I've got five reasons to stay home and shop online. (more…)
In a wild anticipatory stupor on the eve of tomorrow's arrival of college football (I know it technically started yesterday, but it doesn't start for me until my University of Georgia Bulldogs play), I stayed up until the wee hours of the morning last night reading Every Day Should Be Saturday and trying to come up with a football-themed version of "The Night Before Christmas" to share with you people today. My compositional efforts were mostly for naught, so I figured I'd write a post about handbags instead, since I have a sneaking suspicion that most of y'all don't care about college football.
I'm not exactly sure how I came to be a football-obsessed fashion blogger, although it more or less ensures that I'm pissing off approximately half of my Twitter followers at any given time. But since it's Friday and I'm feeling hopeful (or maybe I just shotgunned a beer while standing on my couch with my face painted red and black – you'll never know!), I thought I'd pick some bags that fans of various teams might want to carry to their various tailgating festivities this season. If your preferred team isn't represented here, let us know who you root for in the comments and whether or not you have a bag that goes with with your football allegiance. GO DAWGS. Sorry, I can't help it. (more…)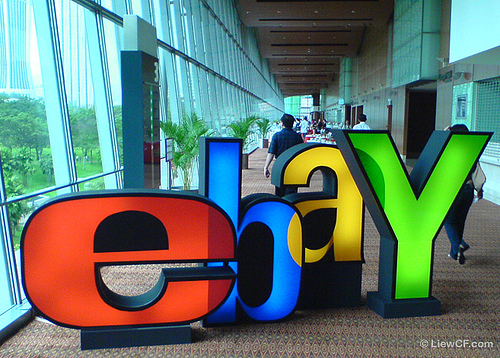 Buying resale bags online is terrifying. I've been there, done that more than a dozen times, and sending a thousand dollars or more to a stranger in exchange for a bag which I have not yet seen in person does not get any less nerve-racking after repeated attempts. In fact, I'm feeling a bit of residual anxiety just thinking about it.
If you're thinking about taking the eBay or Bonanzle plunge for the first time in search of your one true bag love, the number of hurdles that stand in the way of a successful purchase can seem daunting. Let my past experiences be your guide – we've got five ways to get yourself started on the path toward resale shopping success. (more…)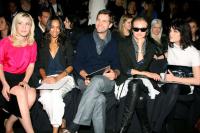 Do you feel that special tingle in the air? Smell that scent – the combined perfumes of a thousand magazine editors and well-heeled fashionistas, waiting impatiently in an enclosed space? Sense the Earth itself spinning ever-so-slightly, almost imperceptibly out of its natural orbit? Only one thing can be to blame: the advent of New York Fashion Week.
While my compatriots up north trudge through the snow and wait on line for the crashers in front of them to get turned away, I'll be lounging in my climate-controlled apartment, eating pita chips and drinking white wine that came from a screw-top bottle (I'm not ashamed). I'll see the same collections that they do, with a wait of about an hour before the images make it to the internet, and I'll probably have a better view (make no mistake, the "compatriots" to which I refer are not front-row people). So won't you join me? I've got a few good reasons that you really should. (more…)