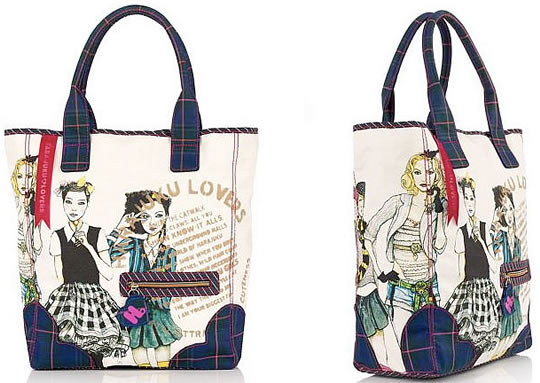 There is no better way to start off the new year than to bring you an exclusive interview and information on a fantastic collaboration. We are talking about the well-known artist Danny Roberts and his partnership with Gwen Stefani's Harajuku Lovers.
Danny Roberts has gained worldwide exposure for his artistic drawings. In fact, his work is now so easily-recognizable that you could pick a Danny Roberts drawing out without batting an eye. Roberts showcases his work on his blog, Igor and Andre, which includes blogger portraits, ad campaigns, and personal works among others.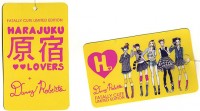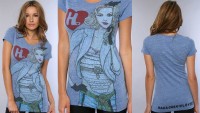 Danny Roberts was approached for the opportunity of a lifetime. Gwen Stefani and her Harajuku Lovers approached Roberts to ask him to team up to create a mini Limited Edition line. The collaboration was released late July and consisted of four unique handbags, six shirts, and one sweatshirt.
Only problem for all of you is that many of the items are extremely hard to find and/or not available. I was hunting down the Mad for Plaid Precious Tote, which I have yet to find. Here is the good news though, there are three items that Danny Roberts helped me track down.
Mad for Plaid Satchel | $187 via Asos
The Tall Music Tee | $40 via KarmaLoop
Tall Girls Flash Drive Hoodie | $72 via KarmaLoop (more…)