It was nearing 90 degrees outside yesterday when I went to meet a friend for lunch. 90. At the very beginning of April. I live in Georgia, so obviously it's hot here often, but 90 degrees at this time of year is odd, even for us. It looks like I concentrated too hard on willing summer to come early a week or two ago when I really wanted it, and it actually did. Now that it's here, I'd like for it to go away and come back in July.
But if there's one advantage that the unseasonably warm weather hath wrought, it's that I'm consider the purchase of the Mar y Sol Guadalupe Straw Shopper. I mean, if it's going to be a long, witheringly hot summer, I might as well go ahead and get the appropriate handbag for it, right?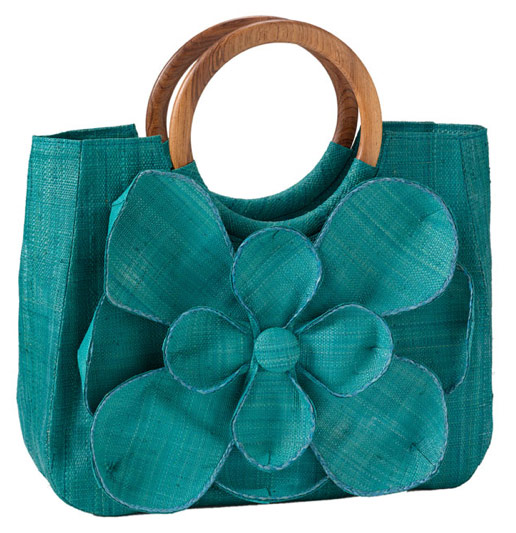 This bag is like the bigger cousin of the very pretty Mar y Sol Gigi Flower Clutch, and it has the same sculptural-yet-casual quality about it. Based on the pictures of the other colors in which the bag comes, it looks like the petals on the woven flower can be popped forward to give the design more depth, and that's what I would recommend doing for maximum effect.
With turquoise, hot pink, orange, black and ivory options, this tote has an option that will fit into the summertime wardrobes of almost any woman, and the price to make buying more than one an attractive option. But if you want to get maximum use out of it, you better get on board soon – summer is already here for some of us. Buy through Nordstrom for $88.