Sometimes, seeing things in person makes all the difference. If I had just seen the web photos of the Cole Haan Maria Triple Zip Satchel from the brand's line of Maria Sharapova bags, I might have passed it by. I played with it in person on a recent trip to the Cole Haan store in Atlanta, however, and this seemingly neutral bag was way more fun than it looks like it would be at first glance.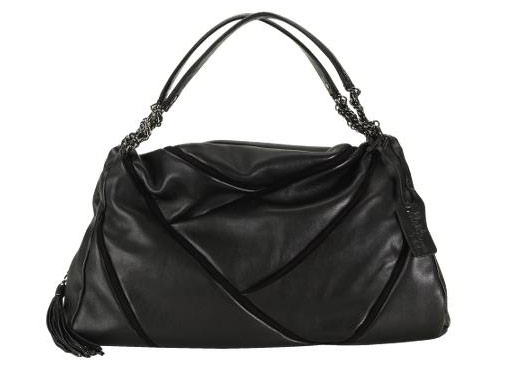 First things first: the leather is like buttah. I was so completely impressed with how supple and soft that it was that I could hardly believe the price tag – it has to be some of the nicest I've felt this side of Bottega Veneta, and those bags will run you ten times (or more) what this one will.
It's to Cole Haan's credit that they use the gorgeous leather in wide swaths bordered by suede instead of letting it be broken up by the structured encumbrances of external pockets and pouches. As a result, this bag's beauty really shines through and makes you wish that more reasonably priced designers would use such gorgeous materials. Buy through Cole Haan for $498.