Who doesn't love the opportunity to buy a new handbag and simultaneously contribute much-needed money to a good cause, all for the price of one? Particularly when the handbag is one you'd want to buy anyway? Botkier is a brand that has successfully linked fashion and charity in the past, and they're doing it again with their Botkier Joy Satchel.
Designed in collaboration with the bag's namesake, actress Joy Bryant, 50% of the proceeds from every bag's sale will go to Oxfam, an international charity organization that aids the poor, particularly in developing nations. With such a noble cause tied to such a nice bag, there may be literally no downside.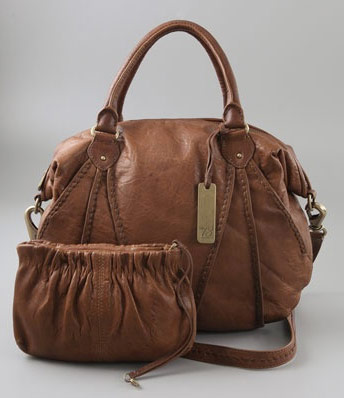 The bag is pretty basic and neutral, but the braided trim gives it a bit of a bohemian twist that a lot of women are digging right now. Brown isn't my favorite color, as we're all well aware, but it's totally appropriate for the design and overall feel of this bag (not to mention being appropriate for many women's wardrobes, even if it's not ideal for mine.
In addition to the great bag and the great charity, you also get a little bonus – a matching pouch for makeup or whatever other small items you might be carrying. Well played, Botkier. Buy through ShopBop for $575.